Did you catch my living room makeover last week? I shared an entire room makeover with Raymour Furniture. The big hit in the room, seemed to be that DIY Headboard we made for our sofa. What??? Headboard for a Sofa? Lol…so you're probably very confused if you didn't see the post…but if you did then you know exactly what I am talking about. You can now officially say you have seen a headboard for a sofa. Never in my life have I seen such a thing, but it definitely works. Especially when you have tons of blank space above a sofa to fill. Sometimes the typical picture or gallery wall just doesn't cut it any you want something different and unique. So a DIY headboard for the sofa is what you make! Best part it's inexpensive and and super easy to create yourself.
Materials
Large piece of plywood
(I would maybe recommend purchasing something better quality then pine you plan to stain)
2 (1×4)
Molding (to create top ledge)
Stain ( I mixed part weathered oak and part provincial from Minwax)
Instructions
Cut board to size and nail into wall.
Add 1×4's to create a paneled look.
Add Decorative molding and trim to create top ledge.
See photo below of assembled "headboard" ready to be stained.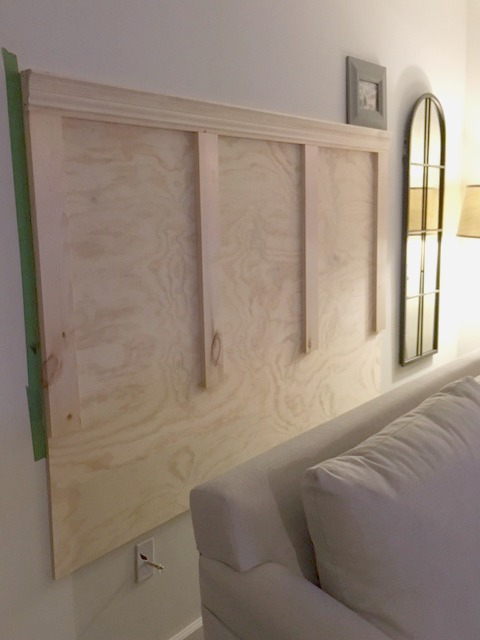 This project was super easy to create, but created so much drama to the space. We even left the board that was a little too long hidden behind the sofa (no one will even know). We used all pine plywood which I slightly regret because the wood is not the best or the prettiest when stained. Lesson learned…but you could always paint this and the plywood is perfect!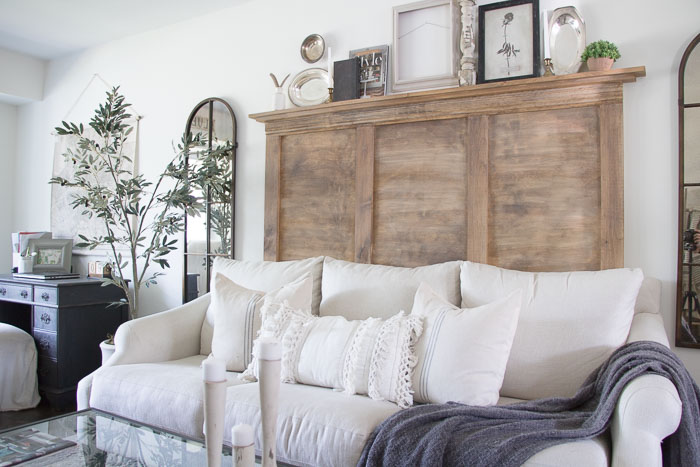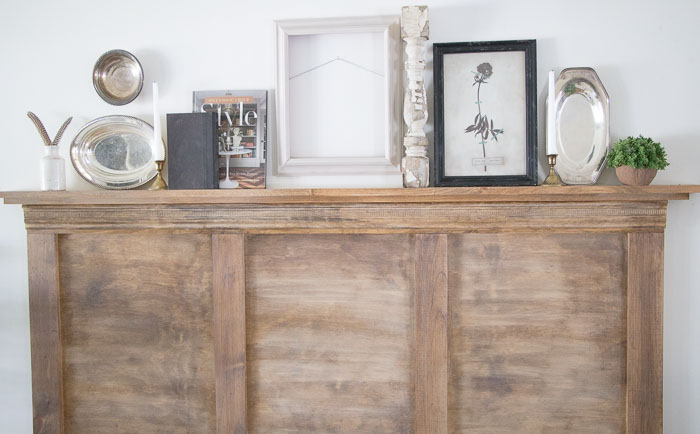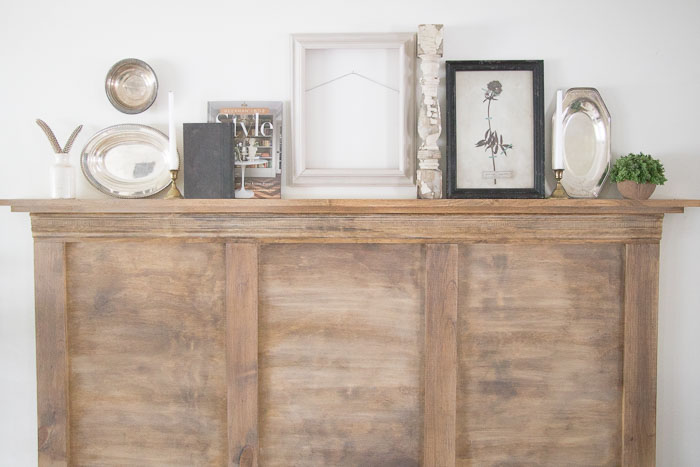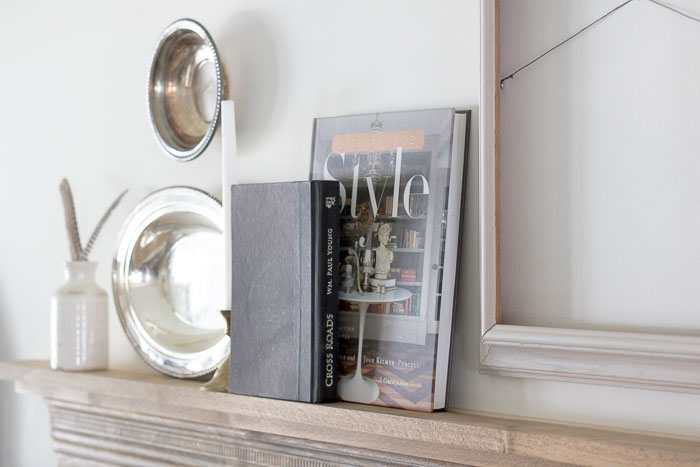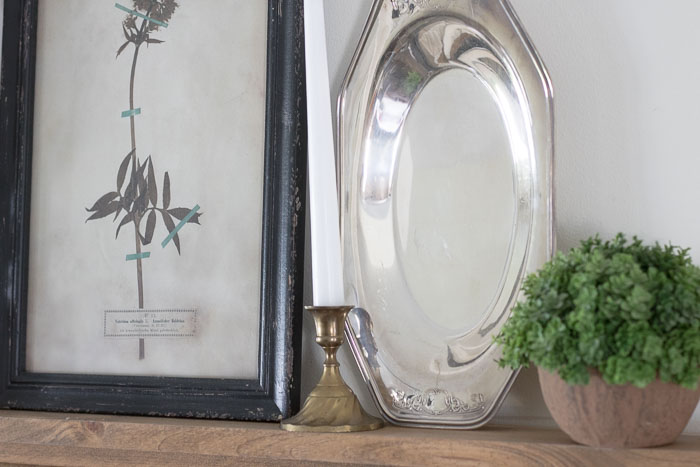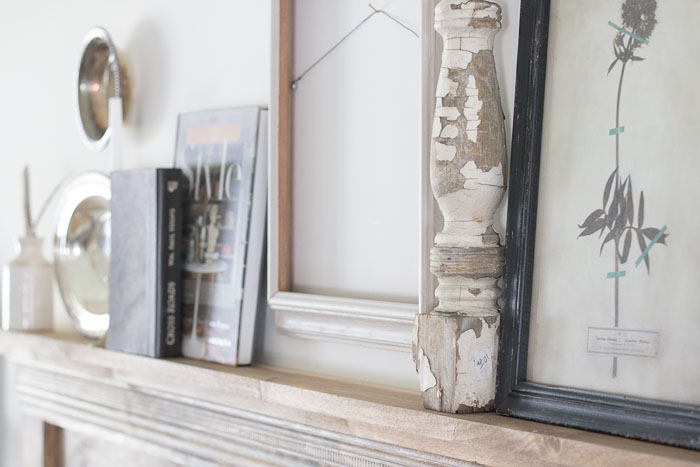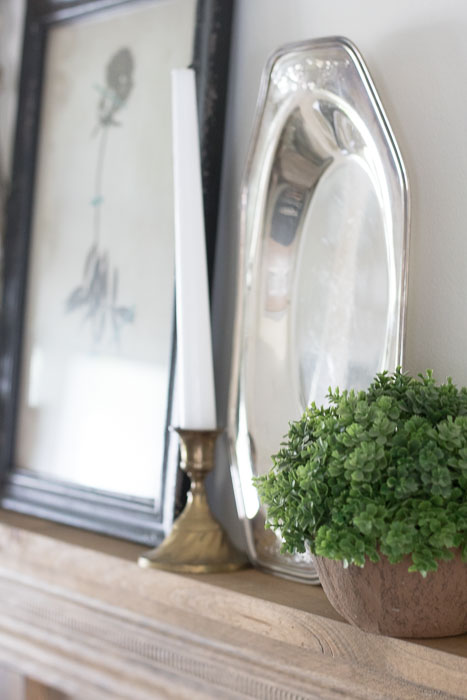 I love how it extends this wall and adds a great place to add decorative accessories. If you watched my insta stories from last night, then you know I got a ton more stuff to be displaying on this great wall!
SHOP THE LOOK

PLEASE PIN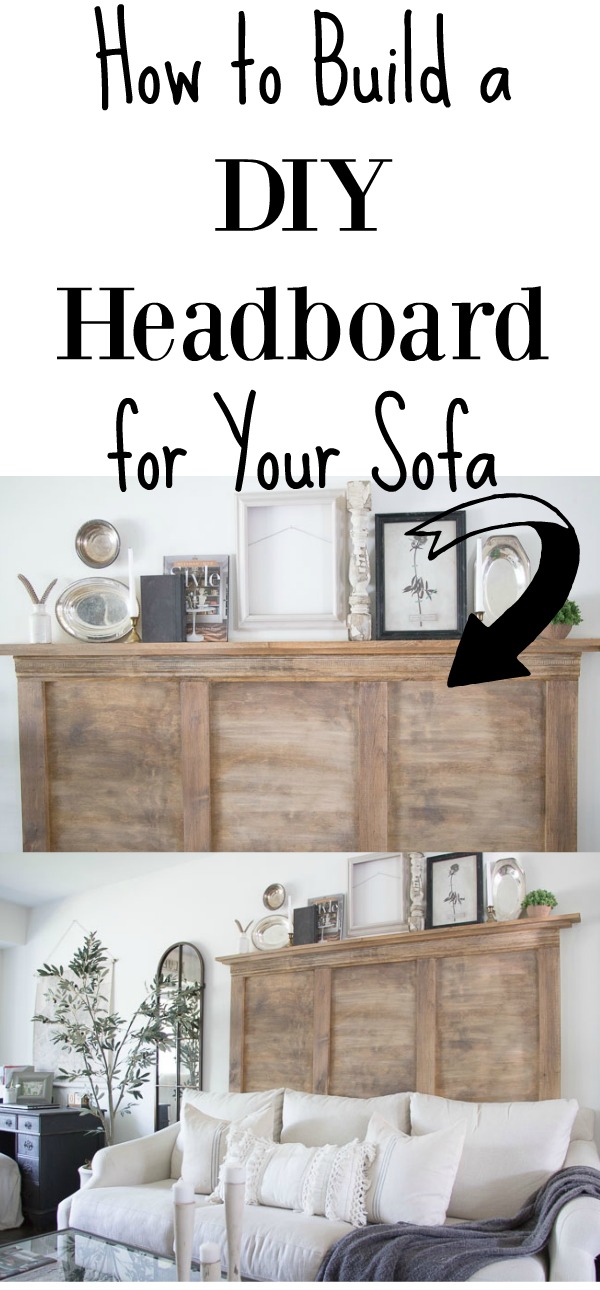 PLEASE STAY A WHILE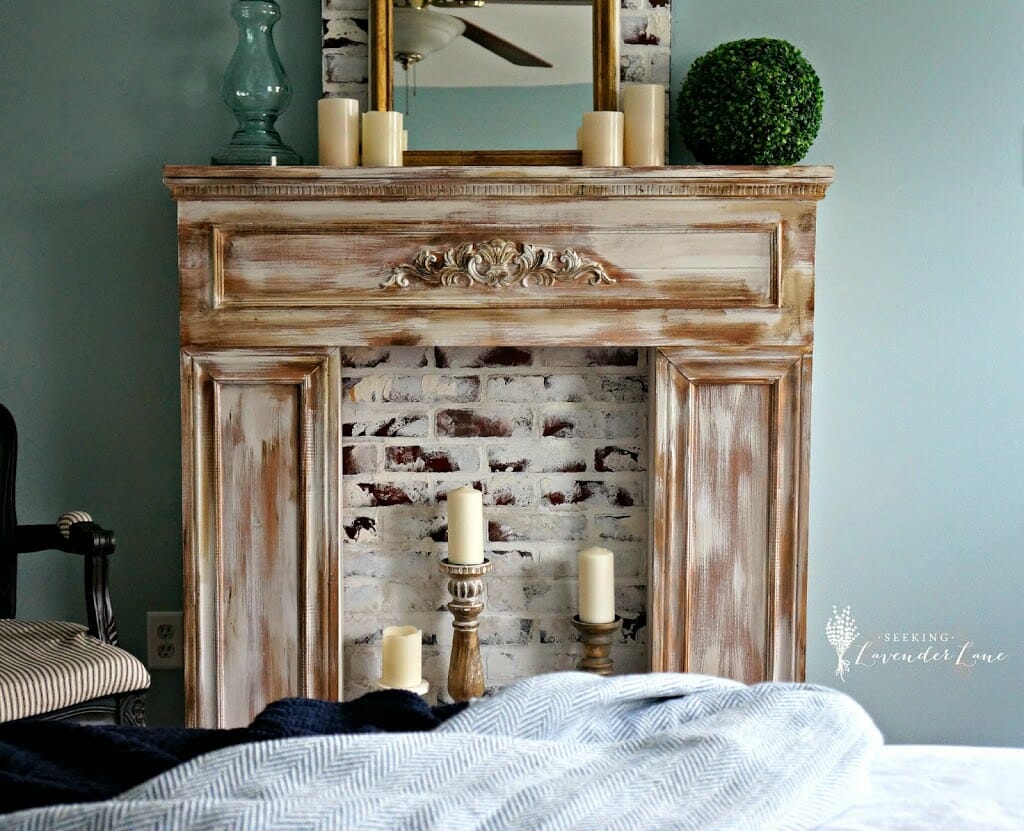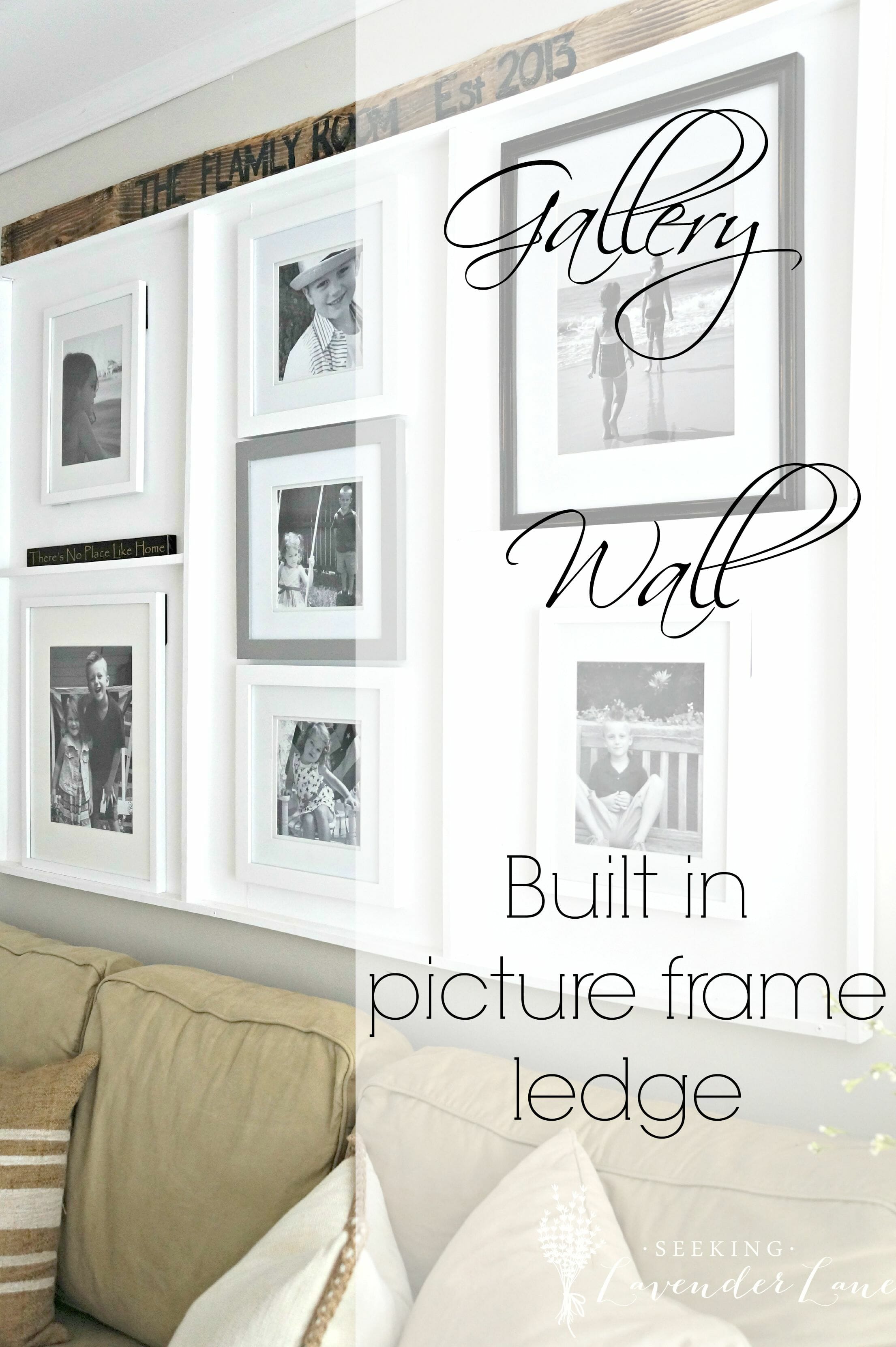 DIY Built in Picture Frame Ledge