Getting to know our Family Room from from Warm tones to cool tones, from horrible to beautiful! Well, I hate to sound like that…just quite the difference.
Just as the rest of our home we kept to a neutral pallet sticking with creams, grays, black, white, and wood tones. You all have already seen my Fireplace Reveal which does showcase some of the family room. I posted all about how we refinished the fireplace including white-washing the brick and adding a DIY mantle.
As well as a sneak peak of my Refinished Craigslist Cabinet.
I guess the best way to describe this room is just by going in and showing you the pics!
But First the Before!
And the Progress!
and the more recent…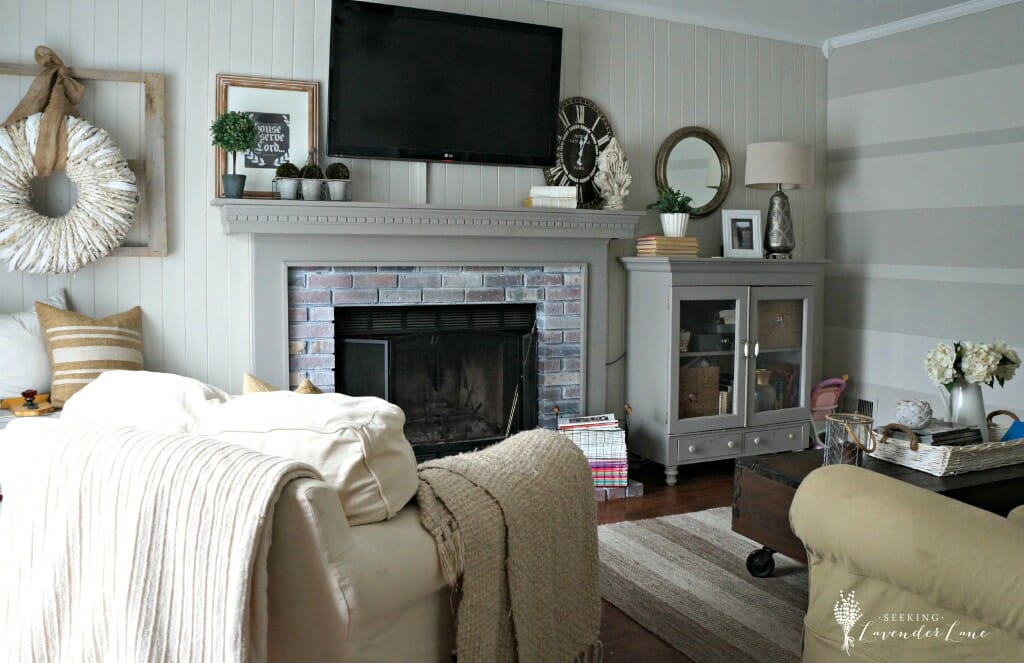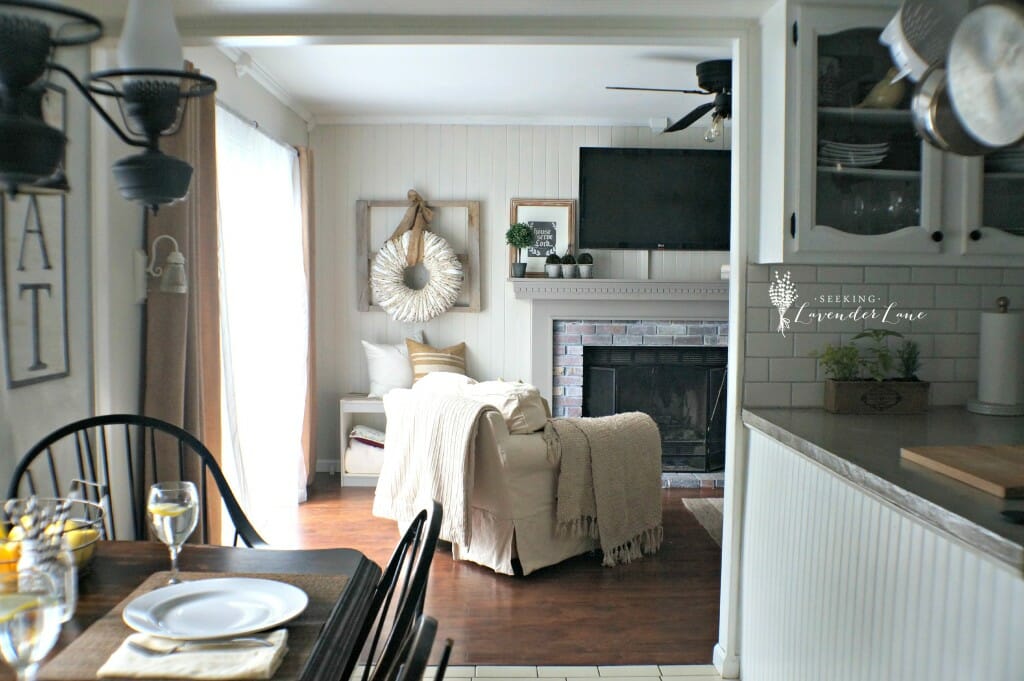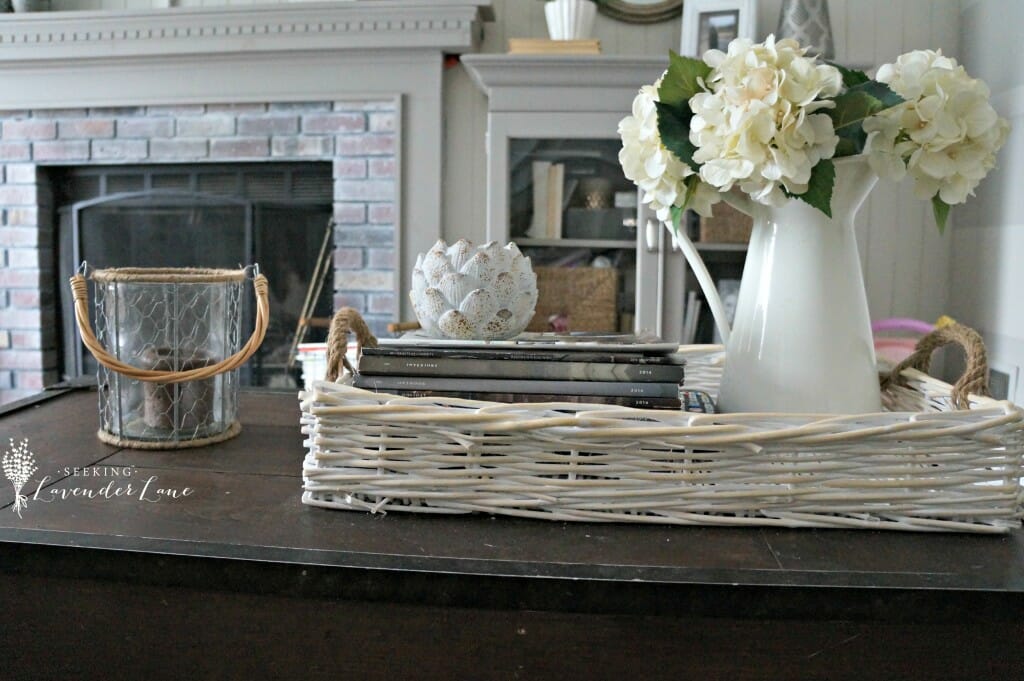 Well, you know there is always more to come, but how about that before?? Painting the paneling made all the difference. Have any of you painted paneling? Don't you love the texture of it? That's why we chose to keep it there.
(Visited 597 times, 1 visits today)