Super Easy Industrial Style Fan Makeover
Since we are planning for this party this weekend, the hubby and I have been doing all types of little projects around the house. It will be the first party we are hosting here since moving in so we will have company that has yet to see our home or have yet to see it since more changes have been done. Since I am OCD about everything looking "perfect" I am trying to tie up all those details that I have been dying to do for months and now have a reason too. One of the projects we decided to take on, is this Super Easy Industrial Style Fan Makeover. It's as simple as can be, with a little help from some paint. Cause you know, paint solves everything!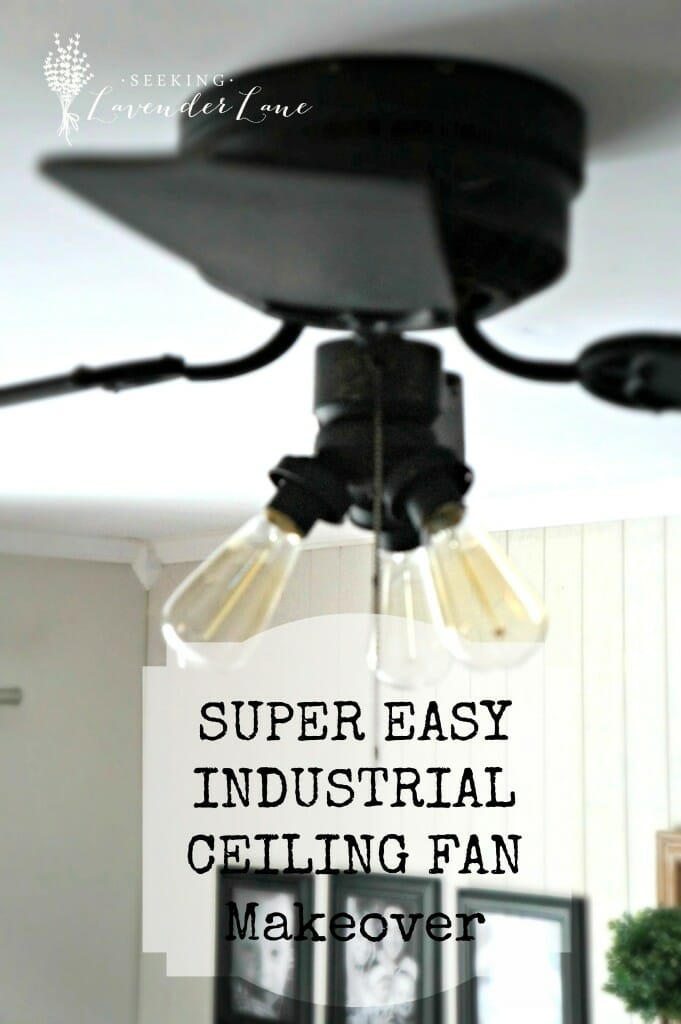 The fan started out as the below photo, a very outdated 1980's oak, and brass ceiling fan. I posted a reveal about two weeks ago of this room (click here to view) family room reveal and I avoided taking any photos with that hideous fixture. You can see the fan in the before photo and how well it fits into the style of the home prior to our changes. Yea everything was basically oak, brass, and  1985!
We, of course, were on a budget once again and wanted an instant upgrade without dropping money on a new fan. I thought well…we have painted everything else in this house why not try to paint this too! I wanted the style to be very industrial vintage and I thought adding Edison bulbs would be perfect.
Here is what the fan looked like before: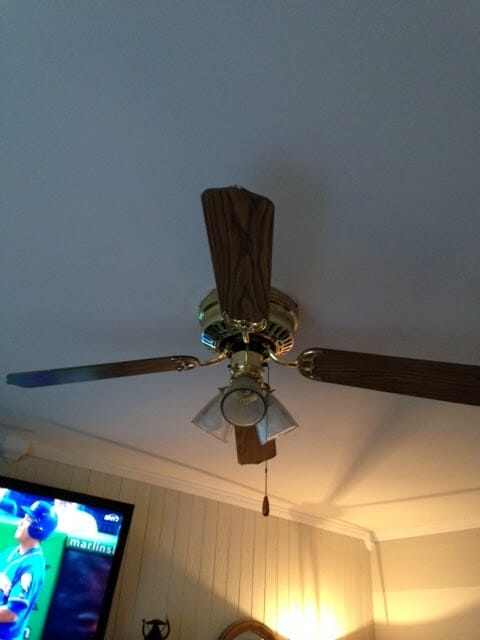 DIY Industrial Fan Materials:
Cotton Balls: To protect the light bulb sockets from spray paint.
Tutorial:
Remove ceiling fan from the ceiling. Add cotton balls into sockets to protect the inside. Spray paint with flat black spray paint. Let Dry! Hang back up and add some Edison Bulbs. That simple!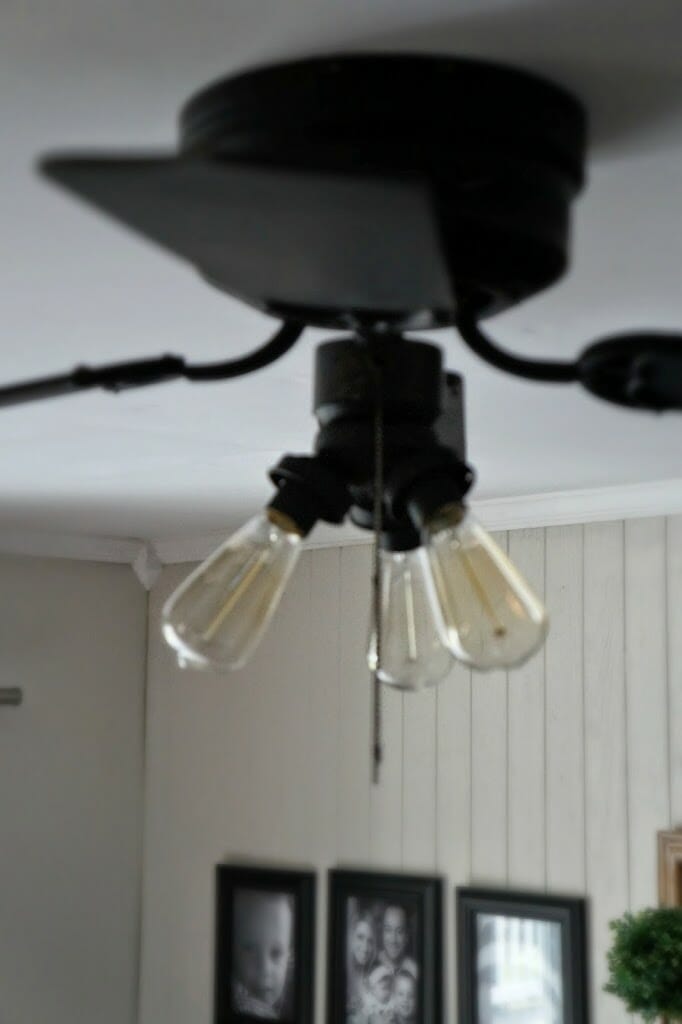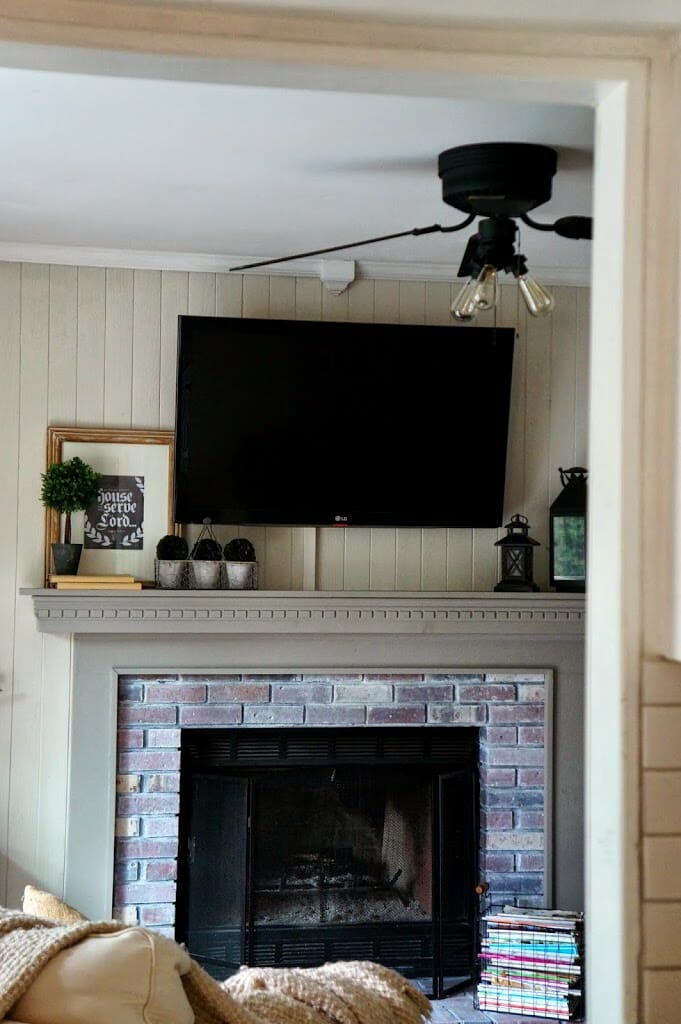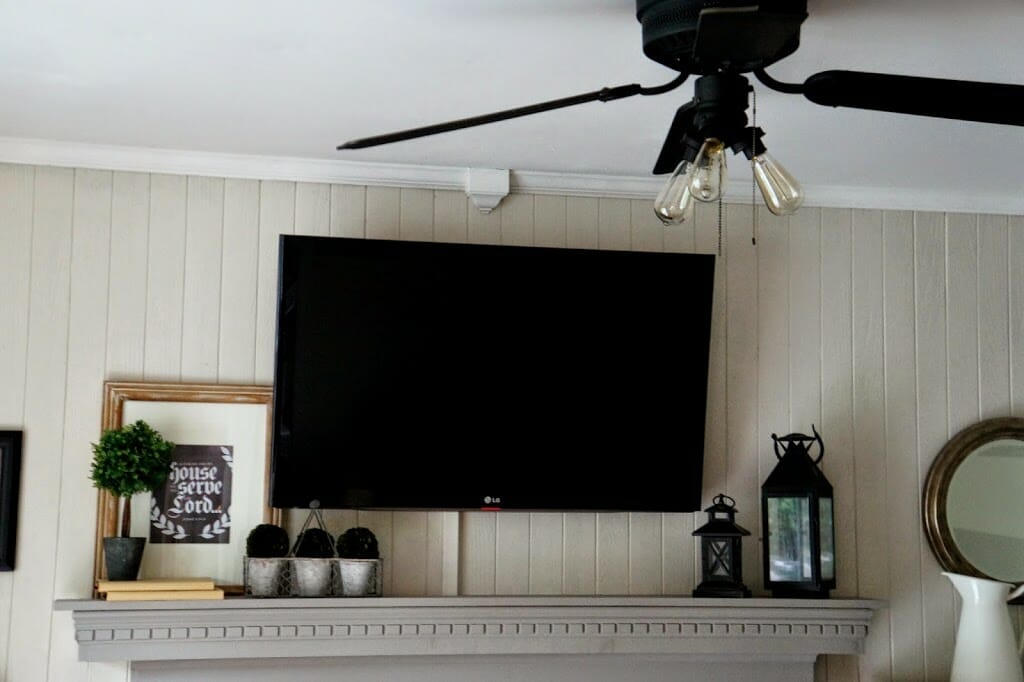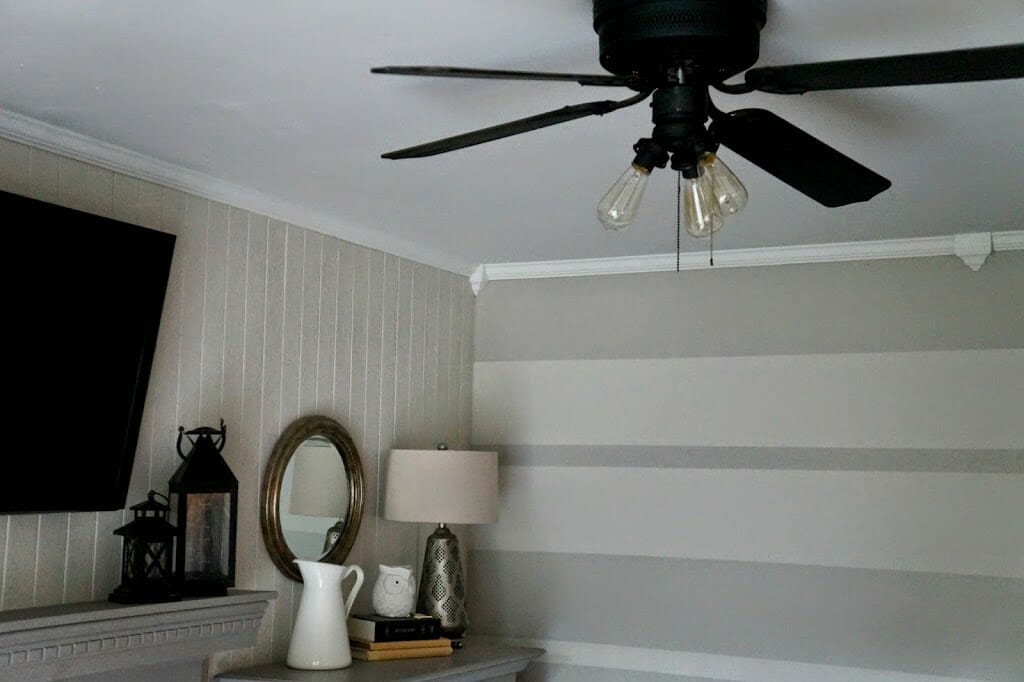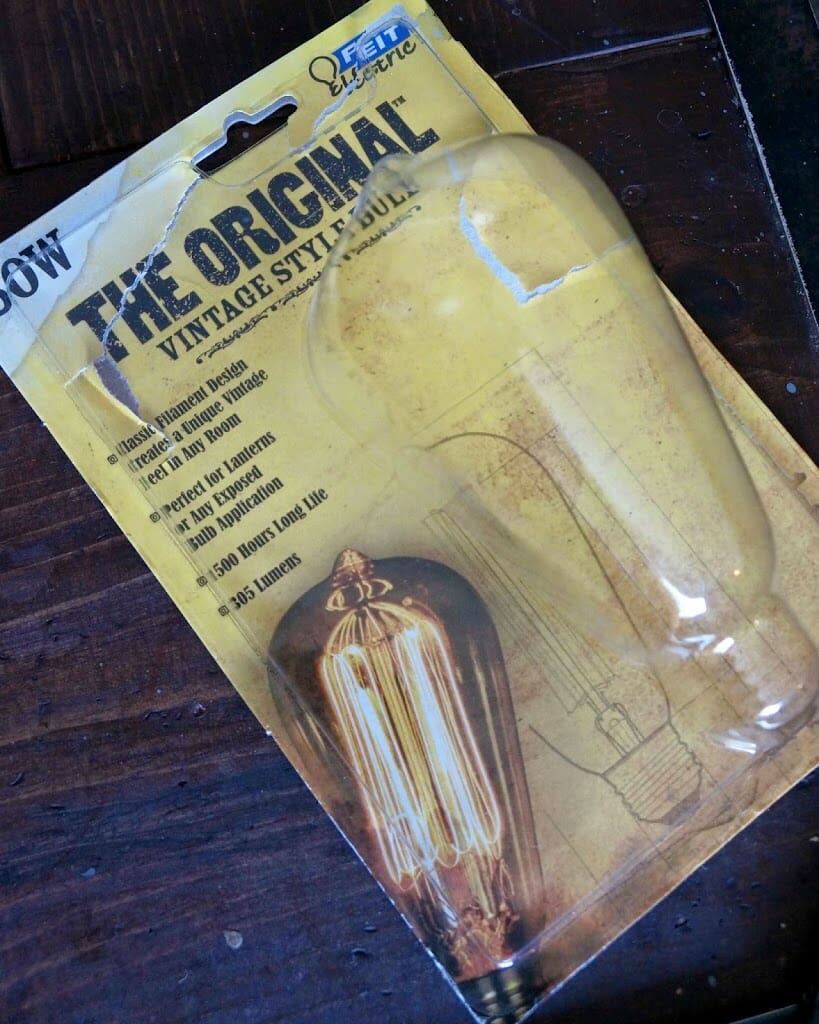 Have a wonderful week and weekend friends!

More Simple DIY IDEAS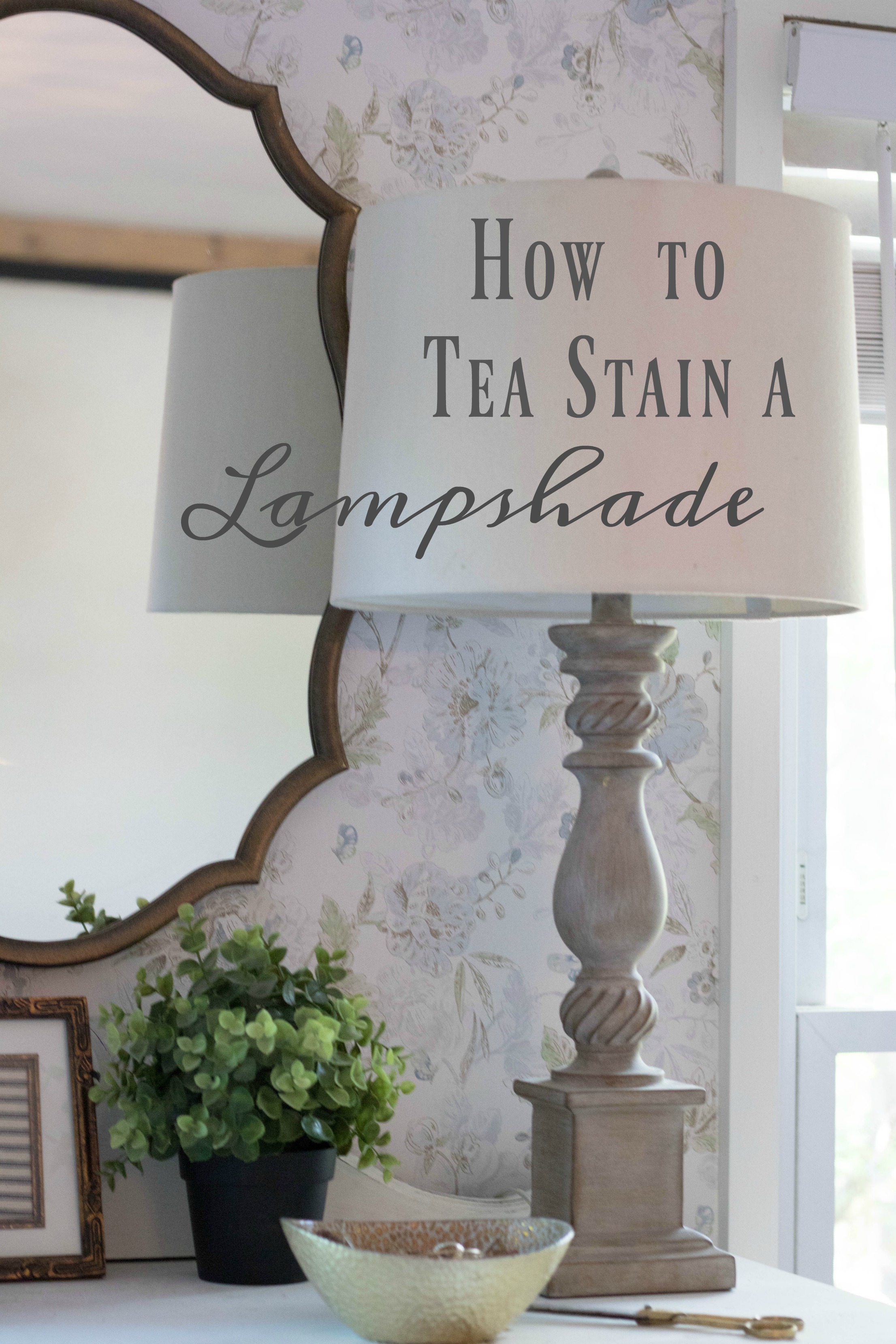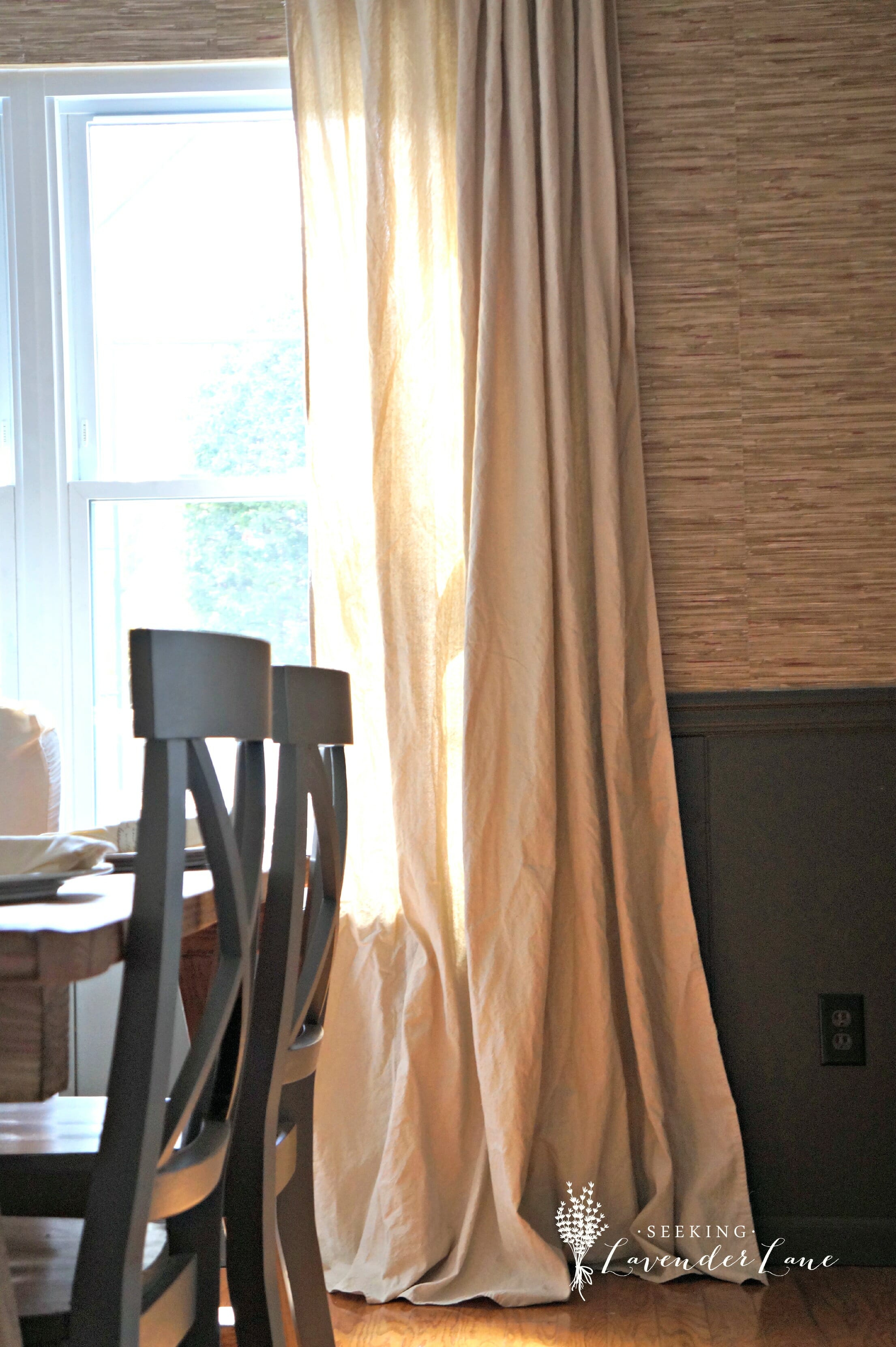 The Easiest DIY Drop Cloth Curtains
(Visited 19,315 times, 2 visits today)