Week 5 of the One Room Challenge is here. You can see more week 5 makeovers from the One Room Challenge at Calling it Home blog.  I have been racing through this room makeover, until this week. I thought I knew exactly what I needed and now can't seem to find the finishing touches for the space. Not to mention that we will be on vaca next week so I need to really get this room done in like 10 minutes. Between the styling and the photo taking it always takes that few extra moments until the room is complete and the blog post is ready. Hoping I can get it done today and find just what I'm looking for. Until then I did complete a project for the space that made the room feel much better already. I had this pretty lamp that worked perfectly in the space. The only problem was the lamp shade was white. I felt it clashed with the vintage vibe of the room and the lamp itself. So I decided to Tea Stain the Lampshade. 
ORC Previous Weeks
This post contains affiliate links that I make a small commission from with no added cost to you.
Tea Staining has been around for ages, a great method to add a darker or antique shade to most pieces. Usually you can add this to paper. Since I really needed a dark more antique shade, but did not want to spend more money and try to locate the right size for my lamp, I thought about just trying this tea staining technique to the lampshade.
Materials
Tea bags: I chose my decaf lipton's tea (3 bags in about 1.5 cups of water)
Paper Towels
Steps: How to Tea Stain a Lampshade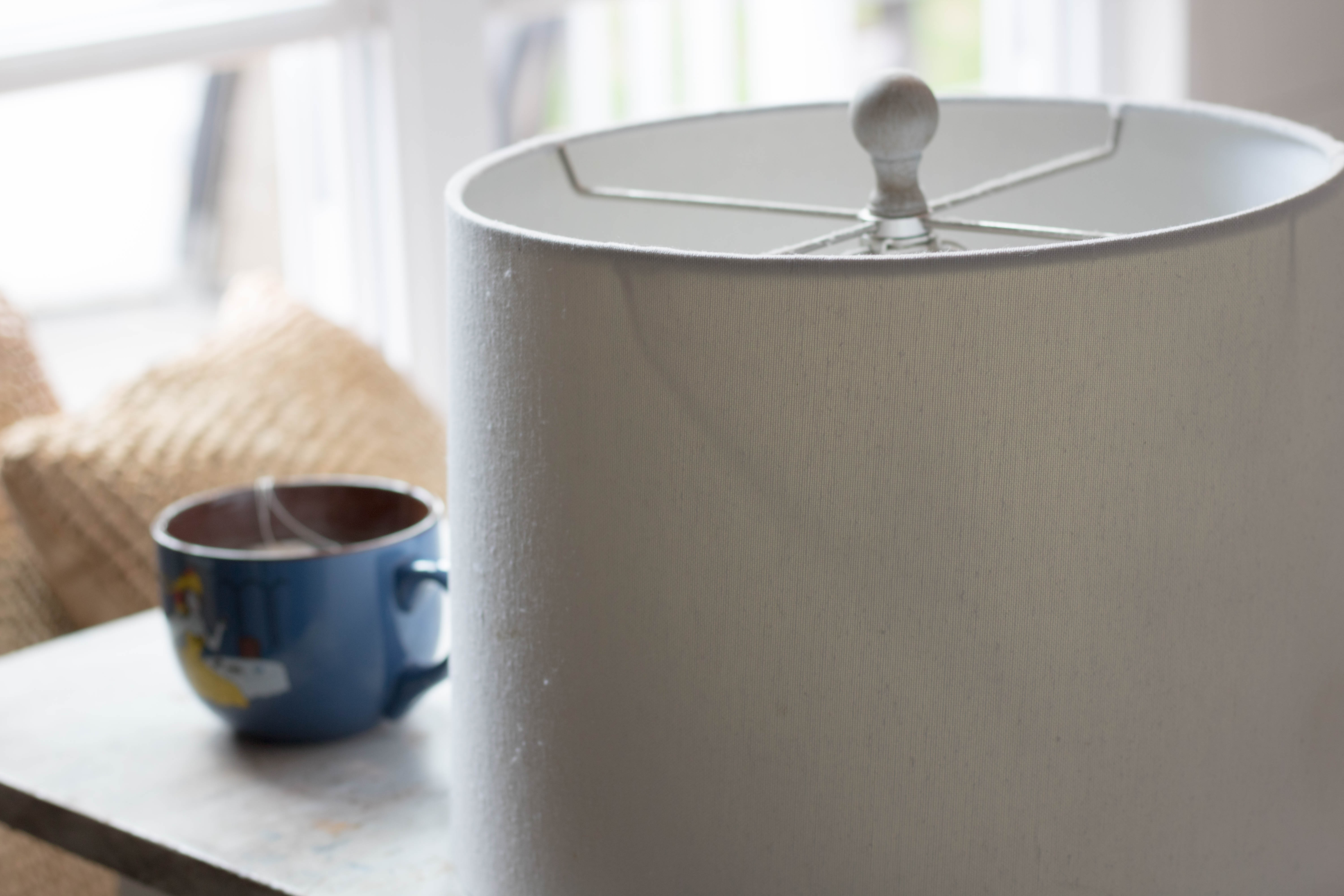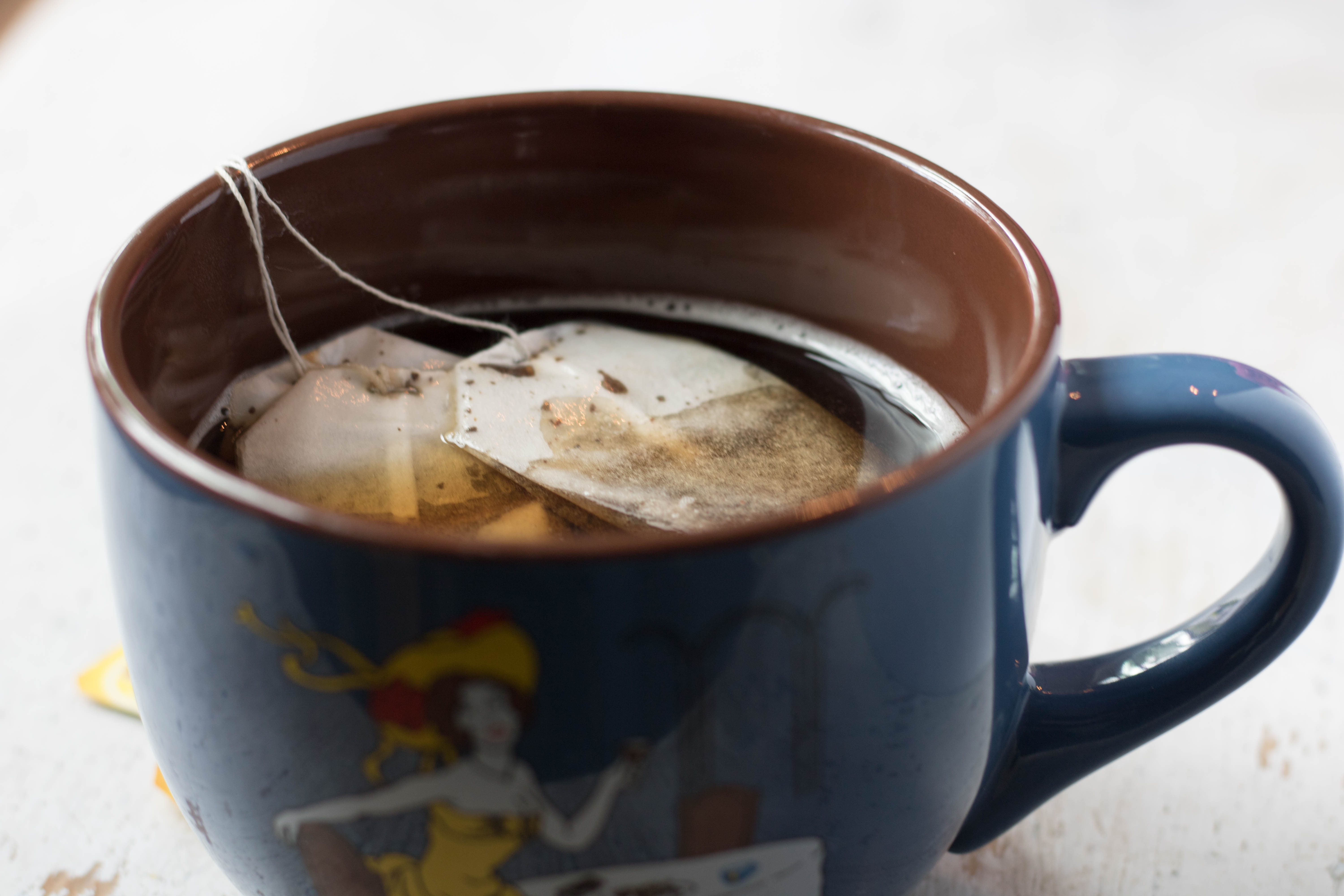 Steps: How to Tea Stain a Lampshade
1. Heat water (2 mins)
2. Place 3 tea bags into water and wait about 5 minutes
3. Begin to apply Tea in small strokes onto lampshade. (Don't add too much at a time or it will soak the lampshade too much)
4. Dab after small sections with paper towel, removing excess tea.
(Important: Be sure to dab or you will create water spots on lampshade)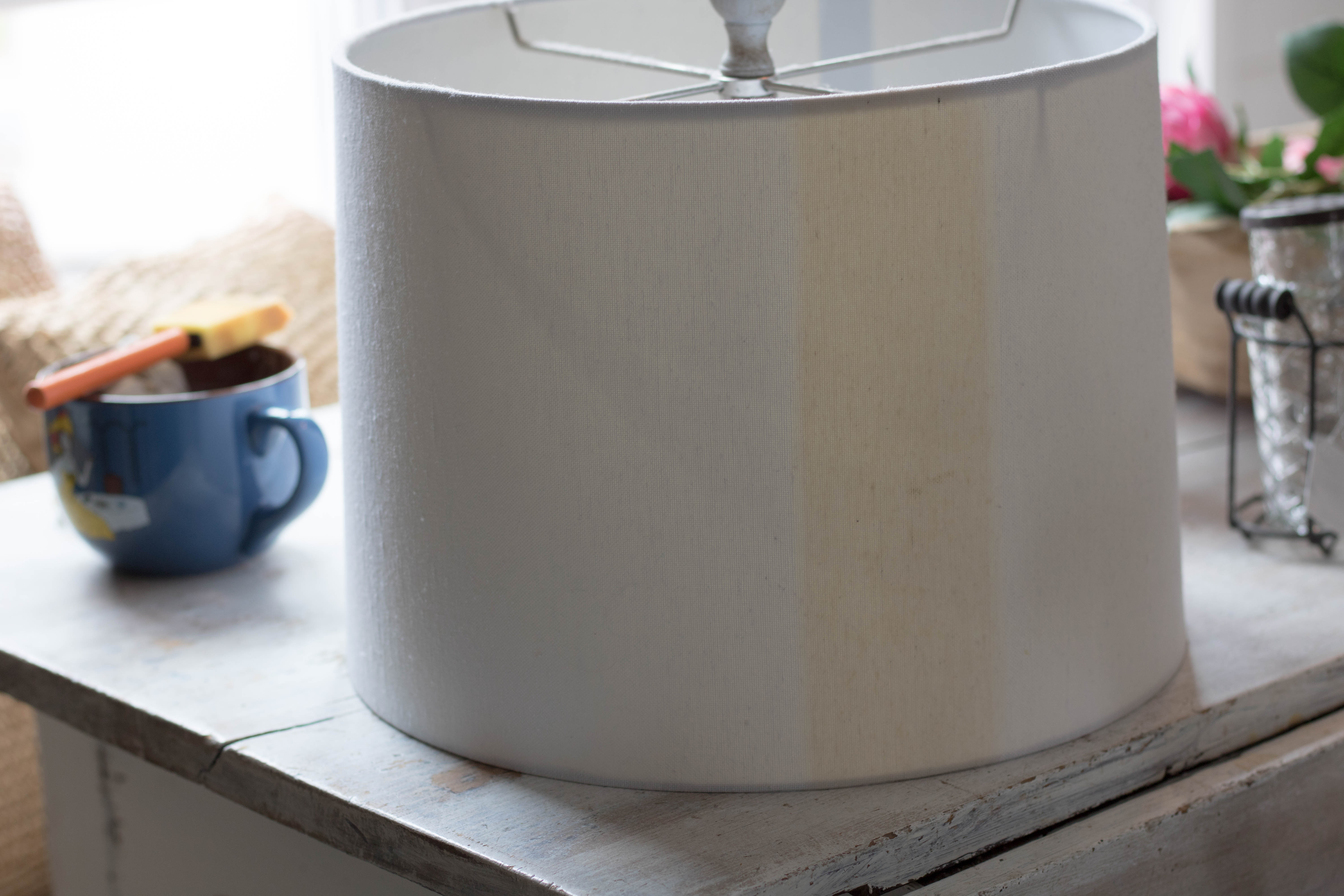 See above photo for how I applied the tea stain.  Immediately you can see the difference with the tea stain to the white shade.
AFTER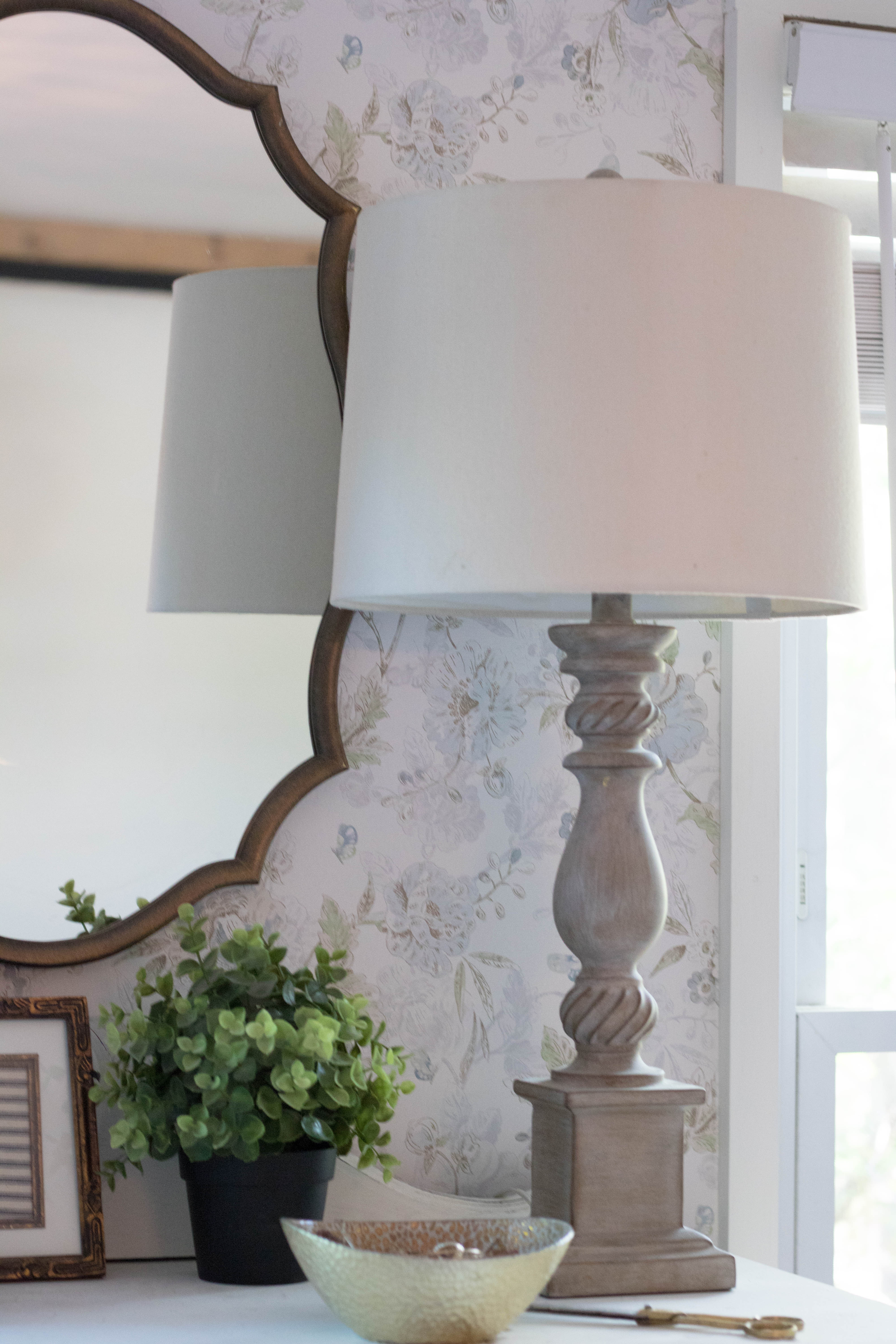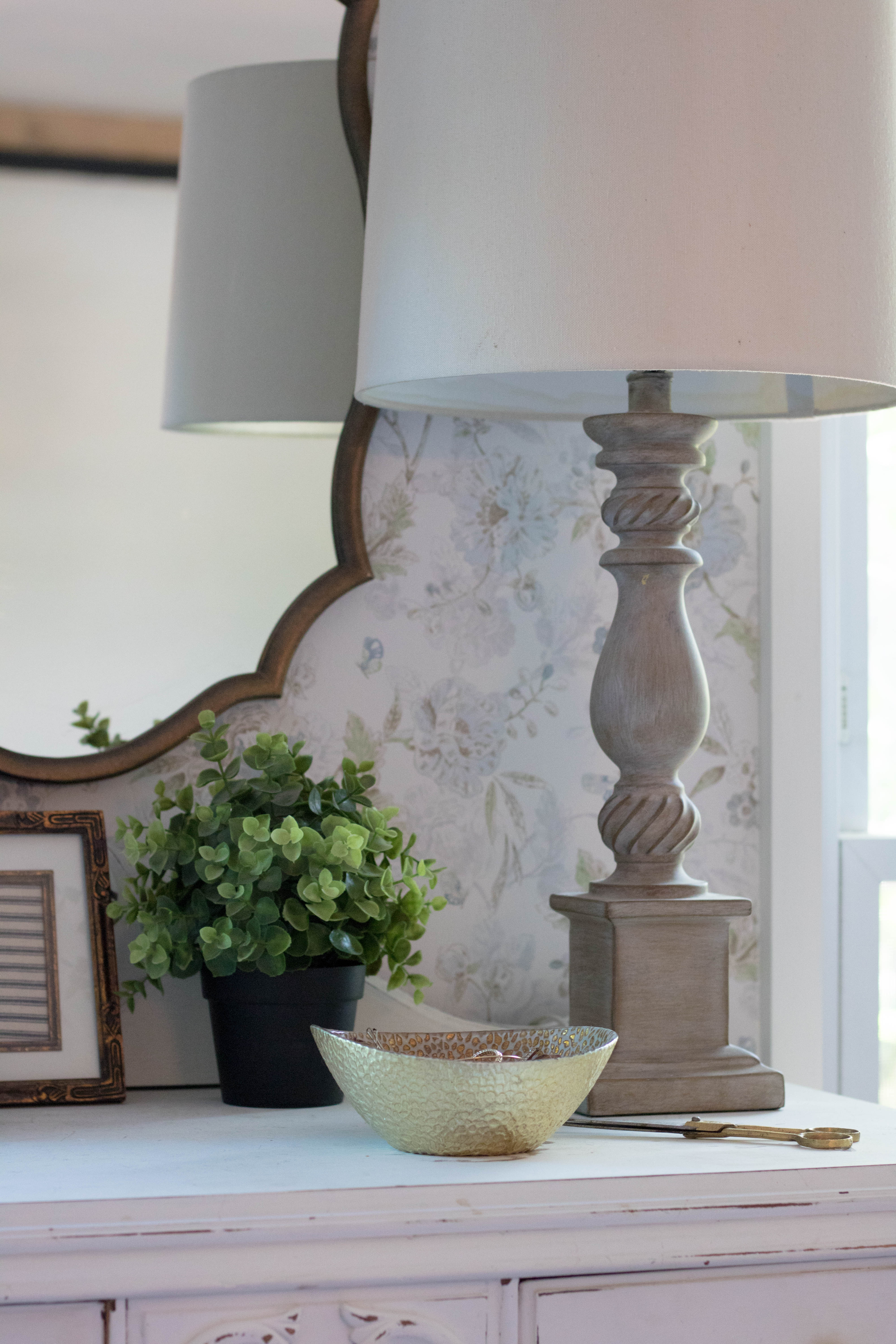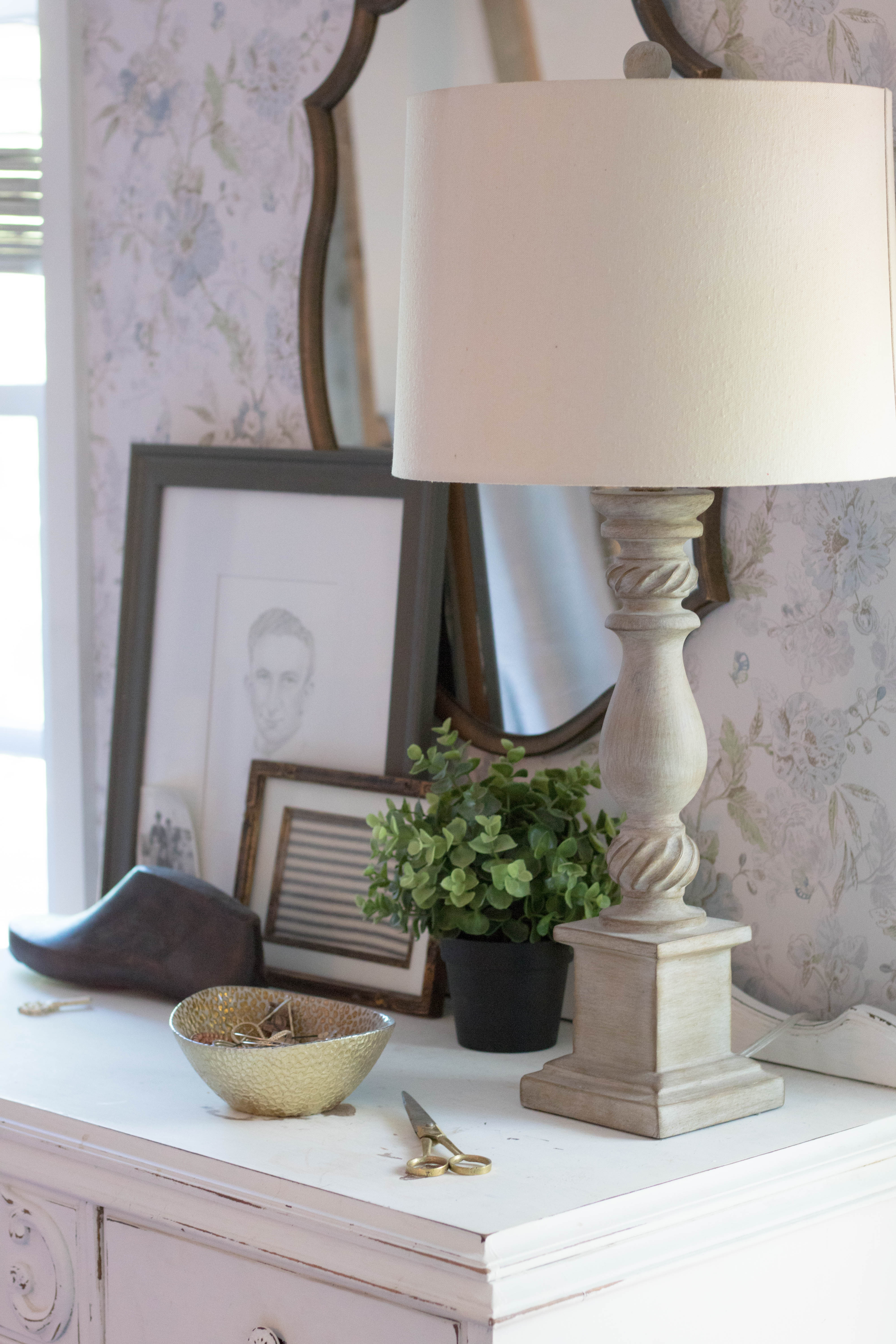 Pin Here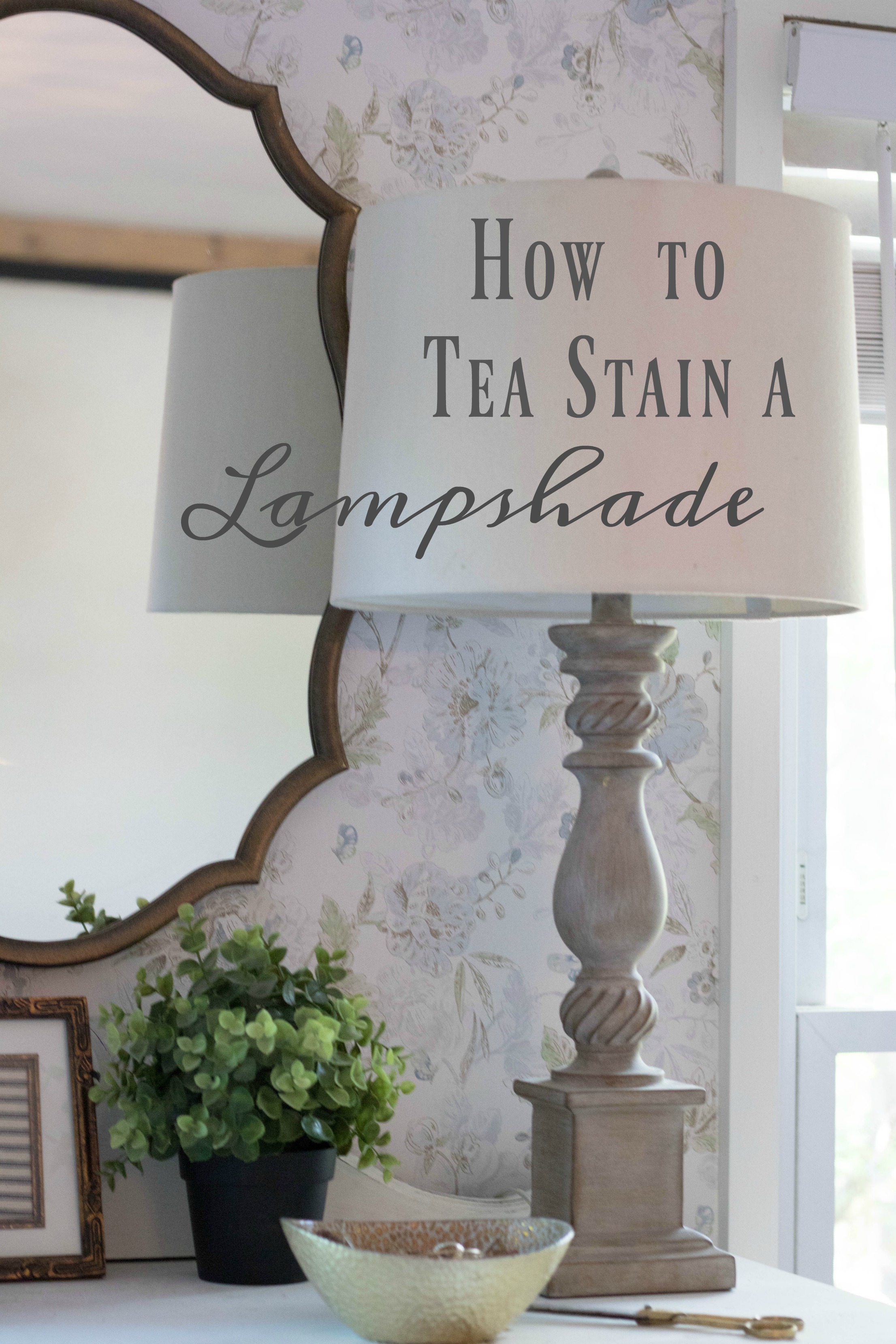 Please Stay a While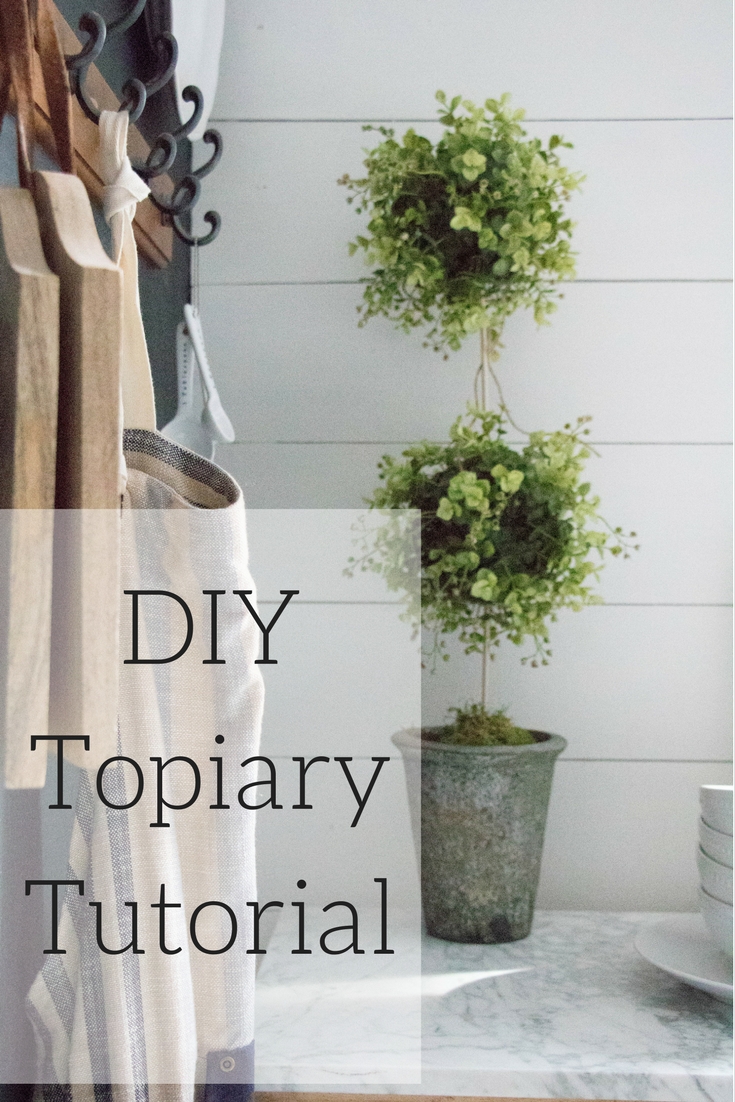 (Visited 3,211 times, 1 visits today)