Nothing like hearing those words Happy Spring!!! It's here! Gosh, what a relief, there's a part of you that feels like Winter is never going to end and then the day it does, there's that glimmer of hope again. Not only do I love the Spring season, but I absolutely love to decorate for Spring. It's definitely a close winner with Christmas. Last week I shared my Farmhouse Spring Mantel, and my French Farmhouse Spring Tour, this week I've got a great project lined up for you all to learn how to create a DIY Topiary. This tutorial is super easy, and I think it was a great afternoon project to ease that stress. I don't know about you all, but when I do projects, it 100% relaxes me (unless of course it doesn't go right). Overall it's the greatest way for me to de-stress.
Here I've got your materials to get you started on your DIY Topiary tutorial.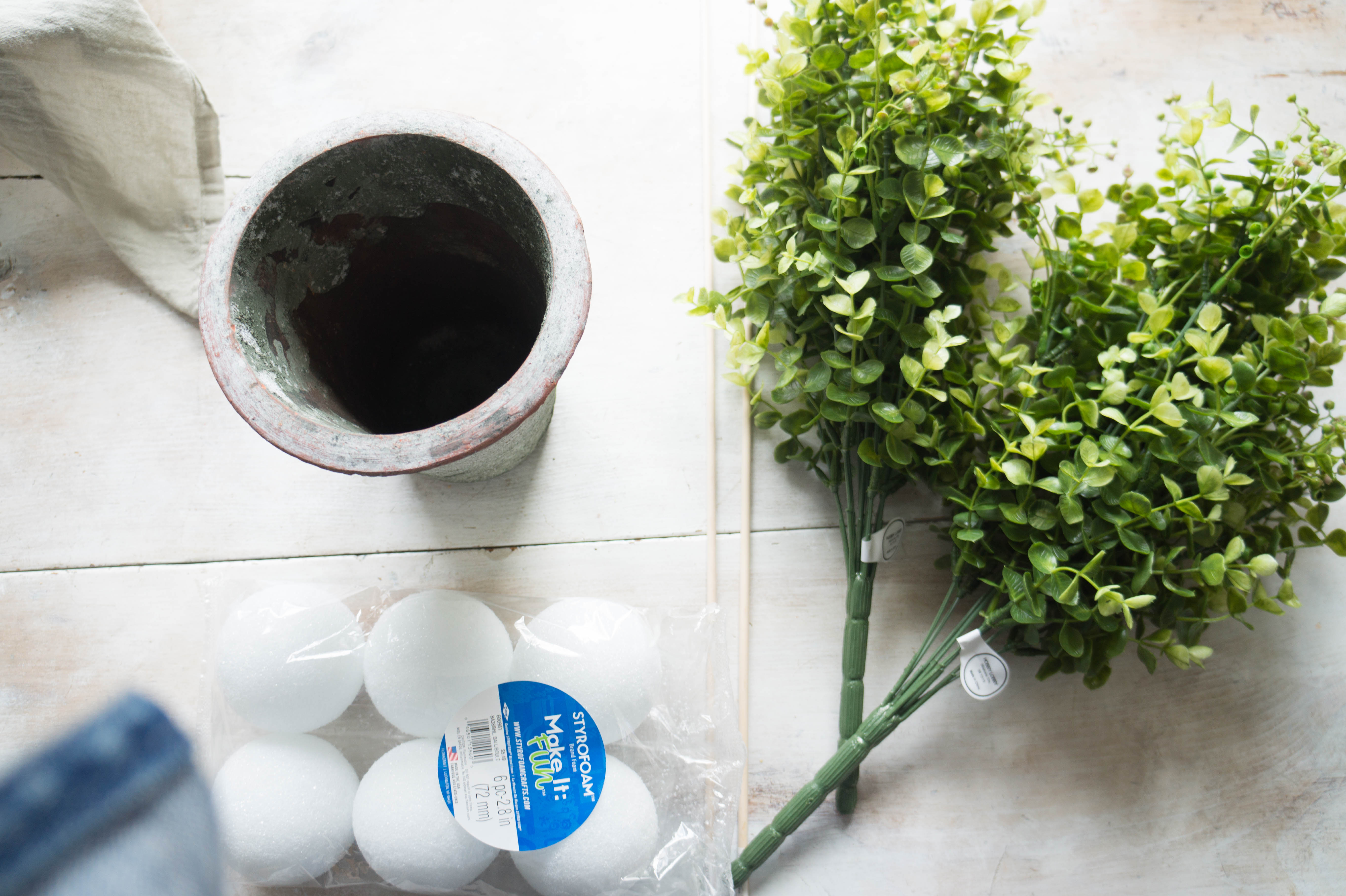 Faux Greenery -4 bunches (these ones I picked up were on sale at Hobby Lobby)
Styrofoam balls (3″)
Wooden Dowel (thickness of choice)-I chose a really thin one here, but I plan to update them with something a bit thicker since the topiary balls were heavier than I thought I caused the dowel to bend slightly.
Terracotta pot (I found this one that looked like aged Terracotta also at Hobby Lobby)
Moss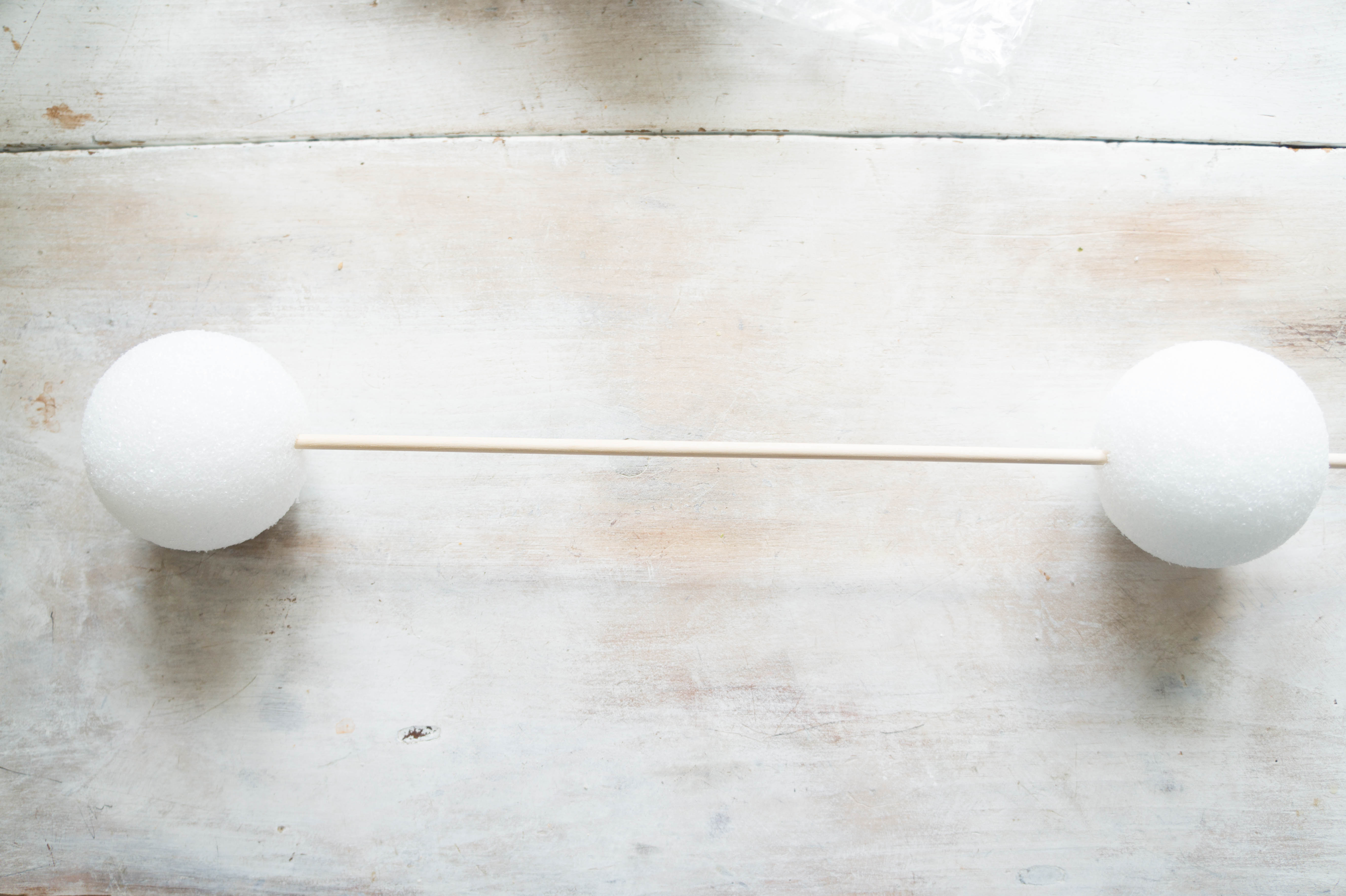 STEP 1
Slide two styrofoam balls onto wooden dowl.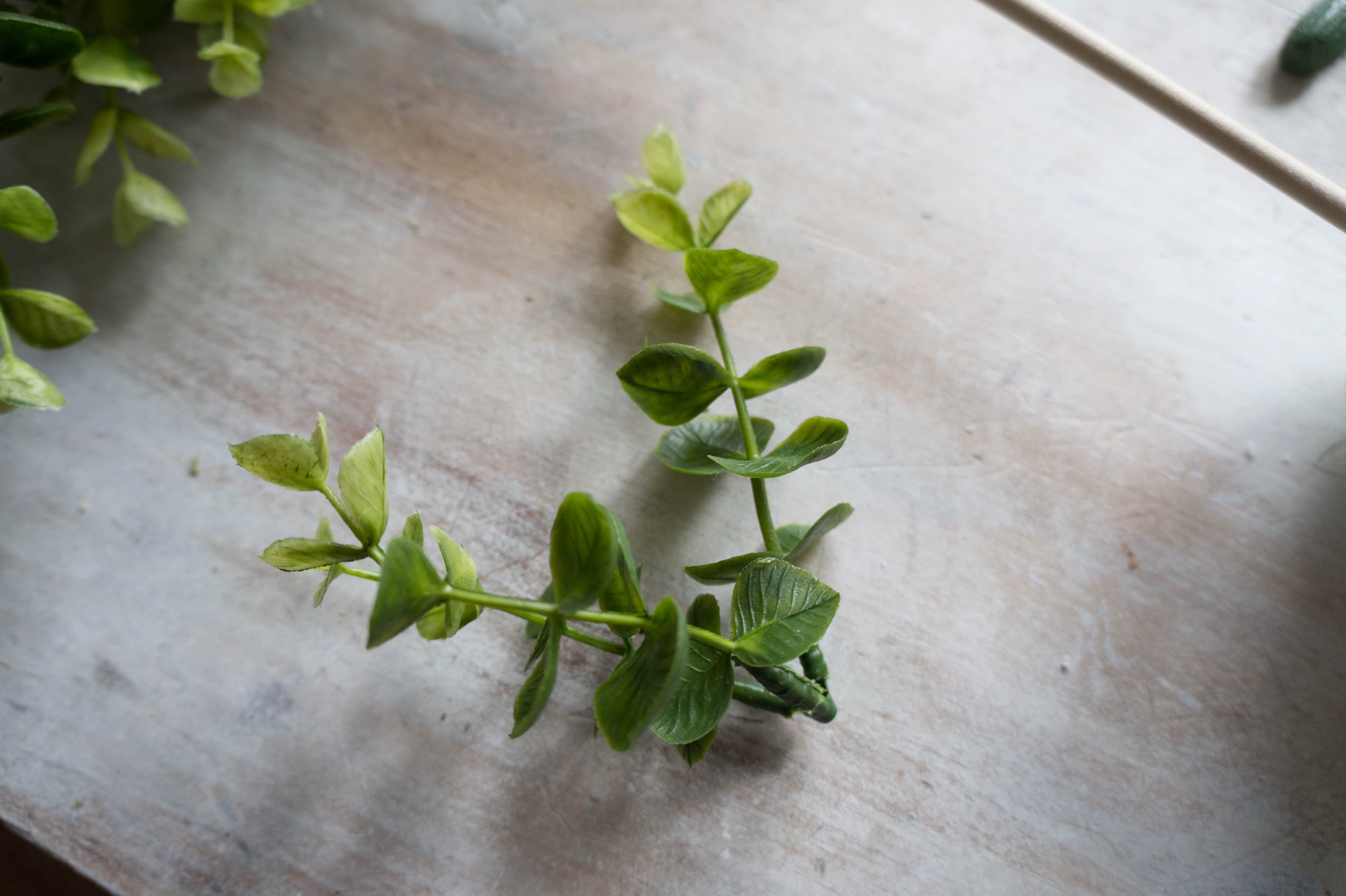 STEP 2
Begin disassembling faux greenery. I pulled each piece down til it was one single strand.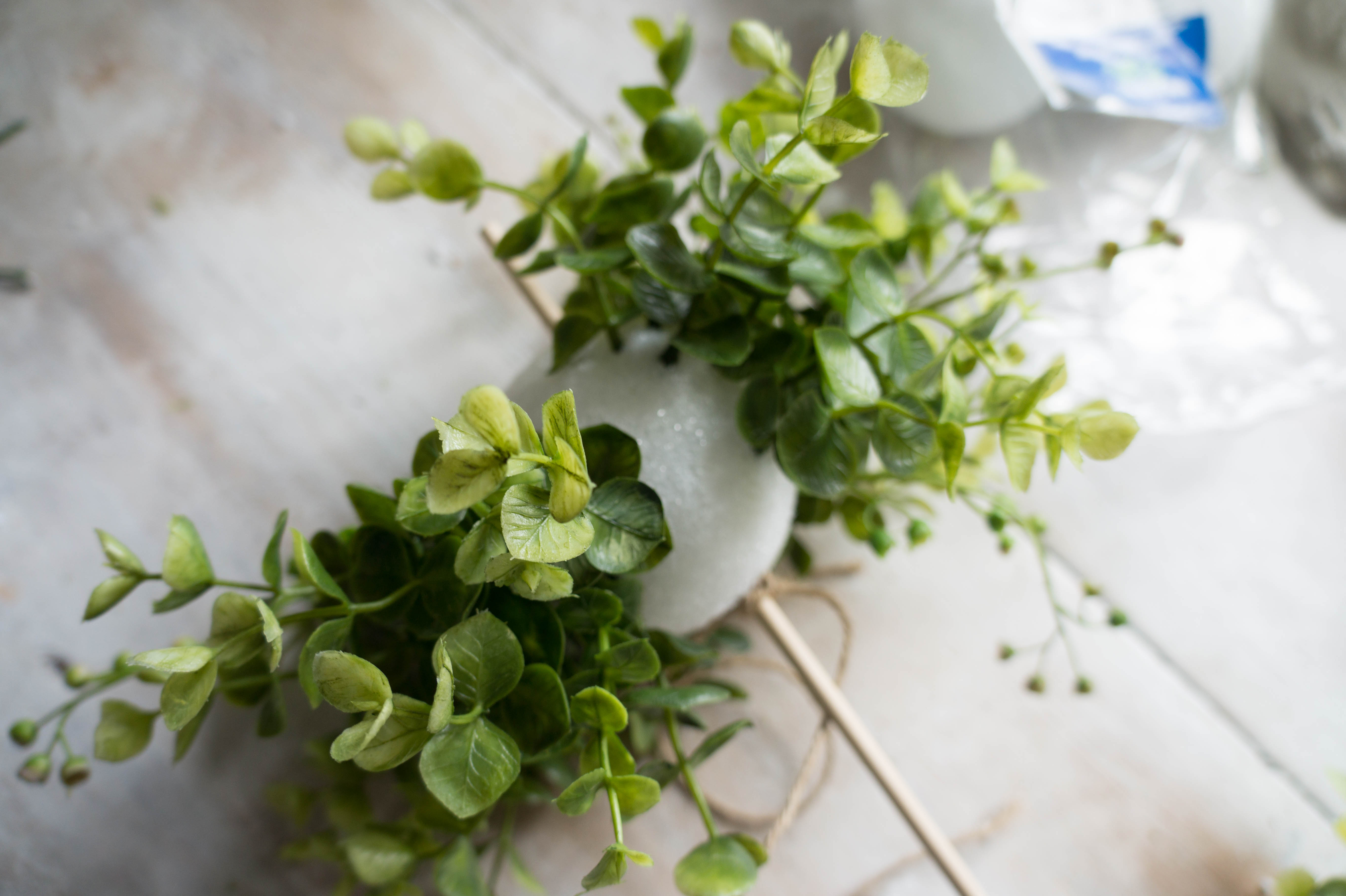 STEP 3
Begin taking strands and pushing them into the Styrofoam ball. I made sure to hear two crunches so that the stem was secure. Continue all the way around ball until most of the white is hidden.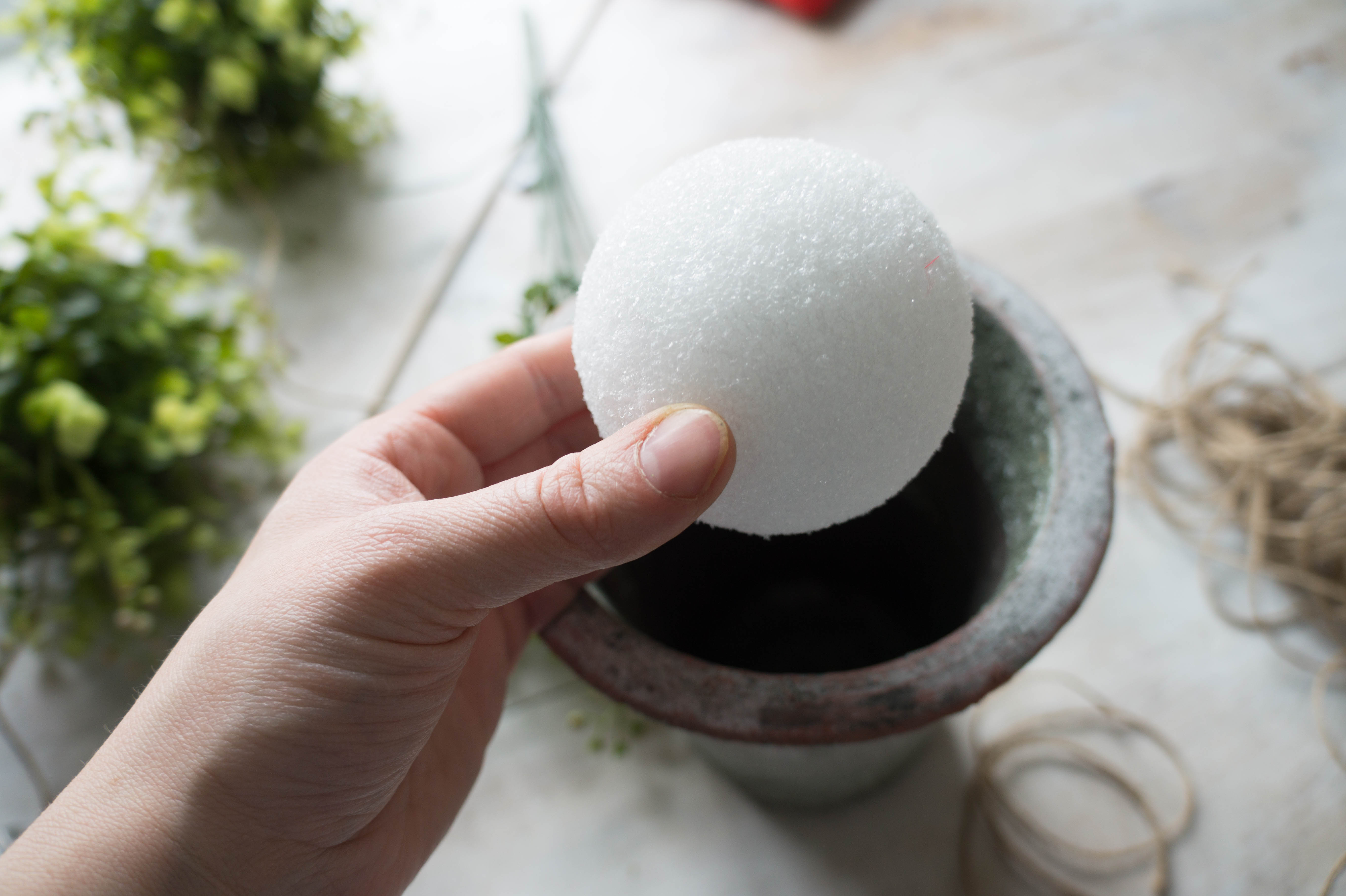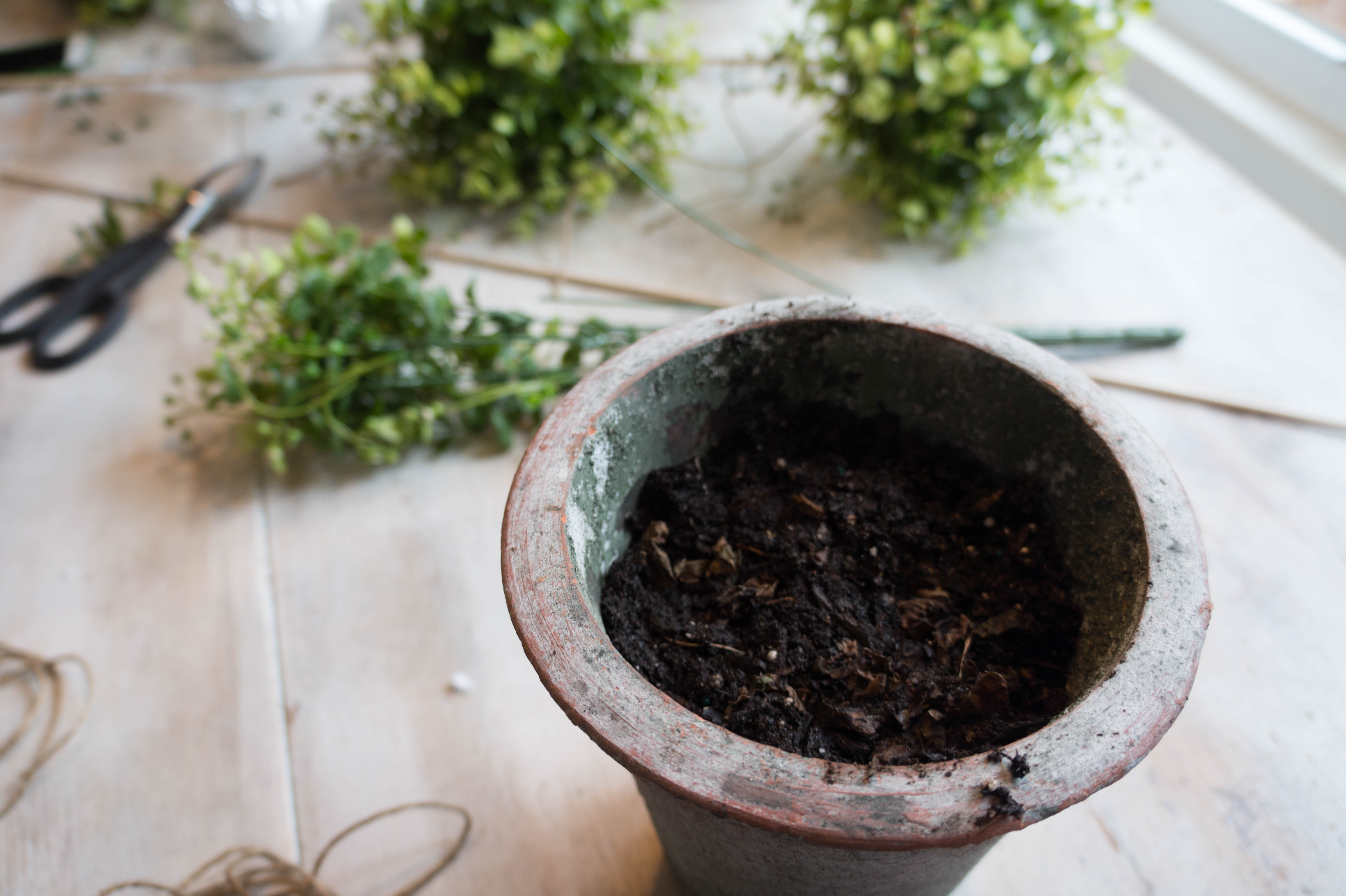 STEP 4
Once both balls are covered in greenery, grab your pot and add one Styrofoam ball to the bottom. Cover with dirt, and then add another one close to the surface. Cover that with some dirt and then apply moss on top.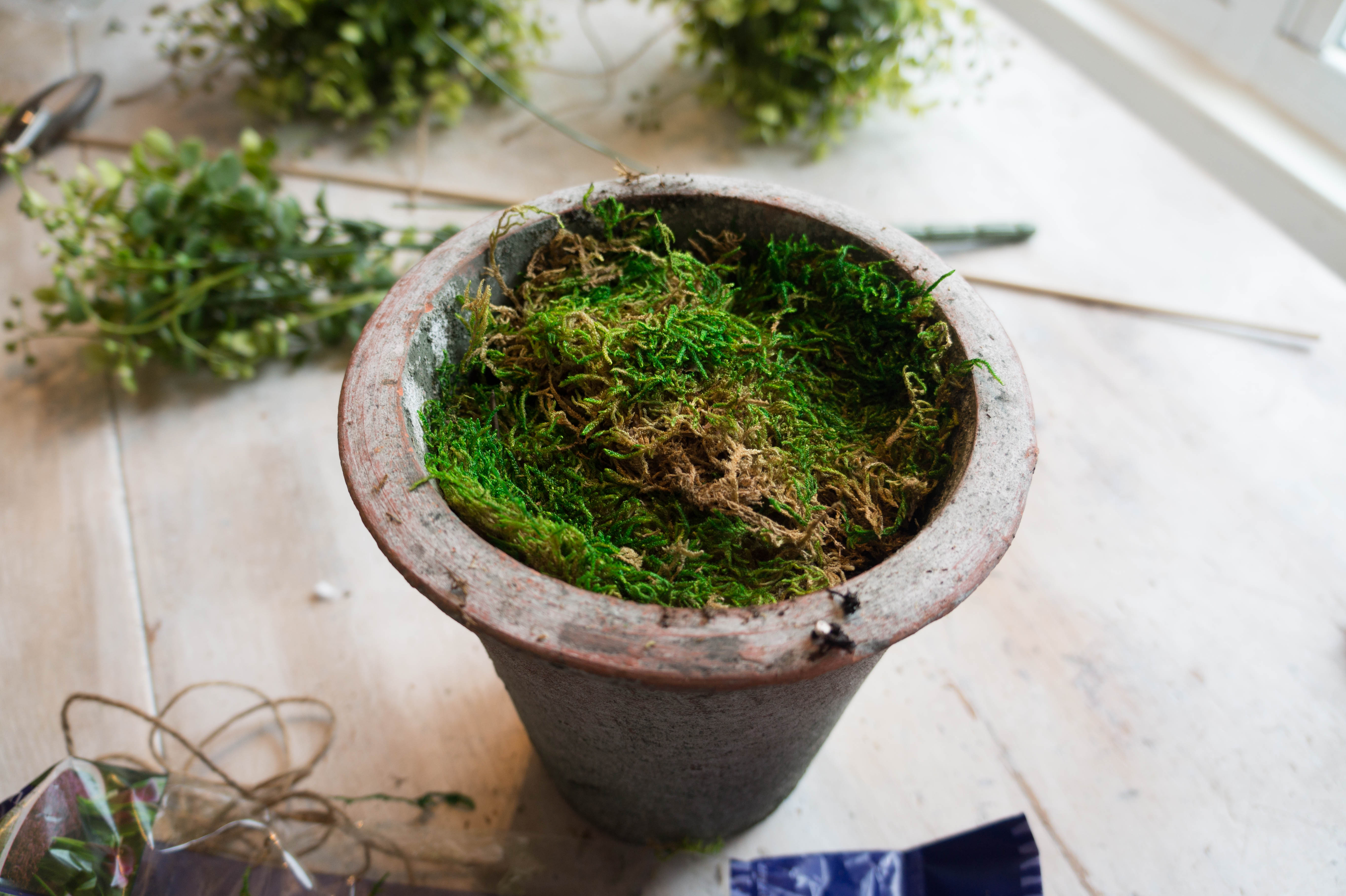 STEP 5
Cut down dowel to size that fits your pot, and then push into the pot making sure to reach bottom Styrofoam ball.
Create two to place on each side of fireplace, or as a centerpiece on a table.
These are great because they are affordable and fun to create. Large topiaries can be expensive, so I love that this cut down the price and is something that you can use year after year for the Spring and Summer months.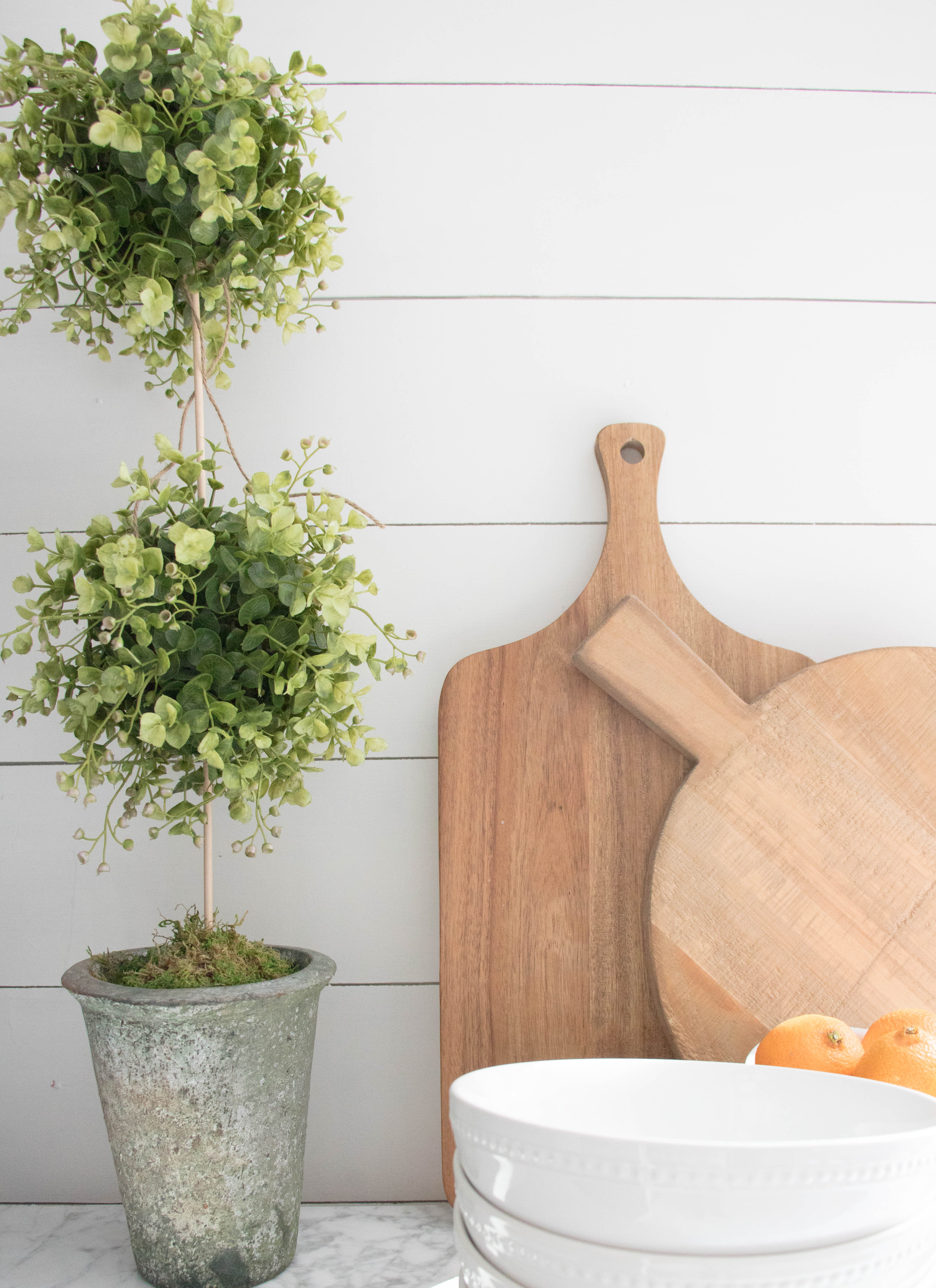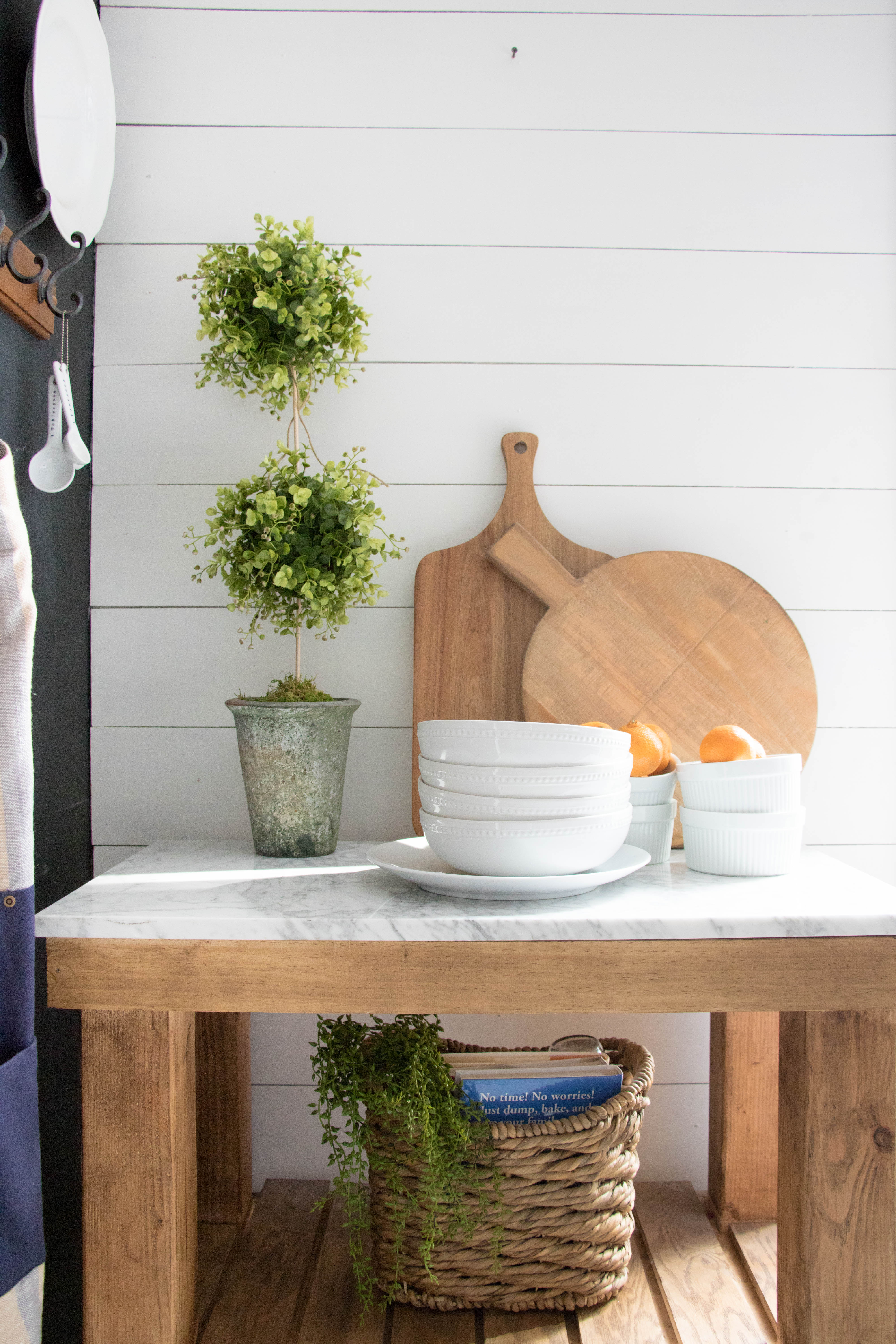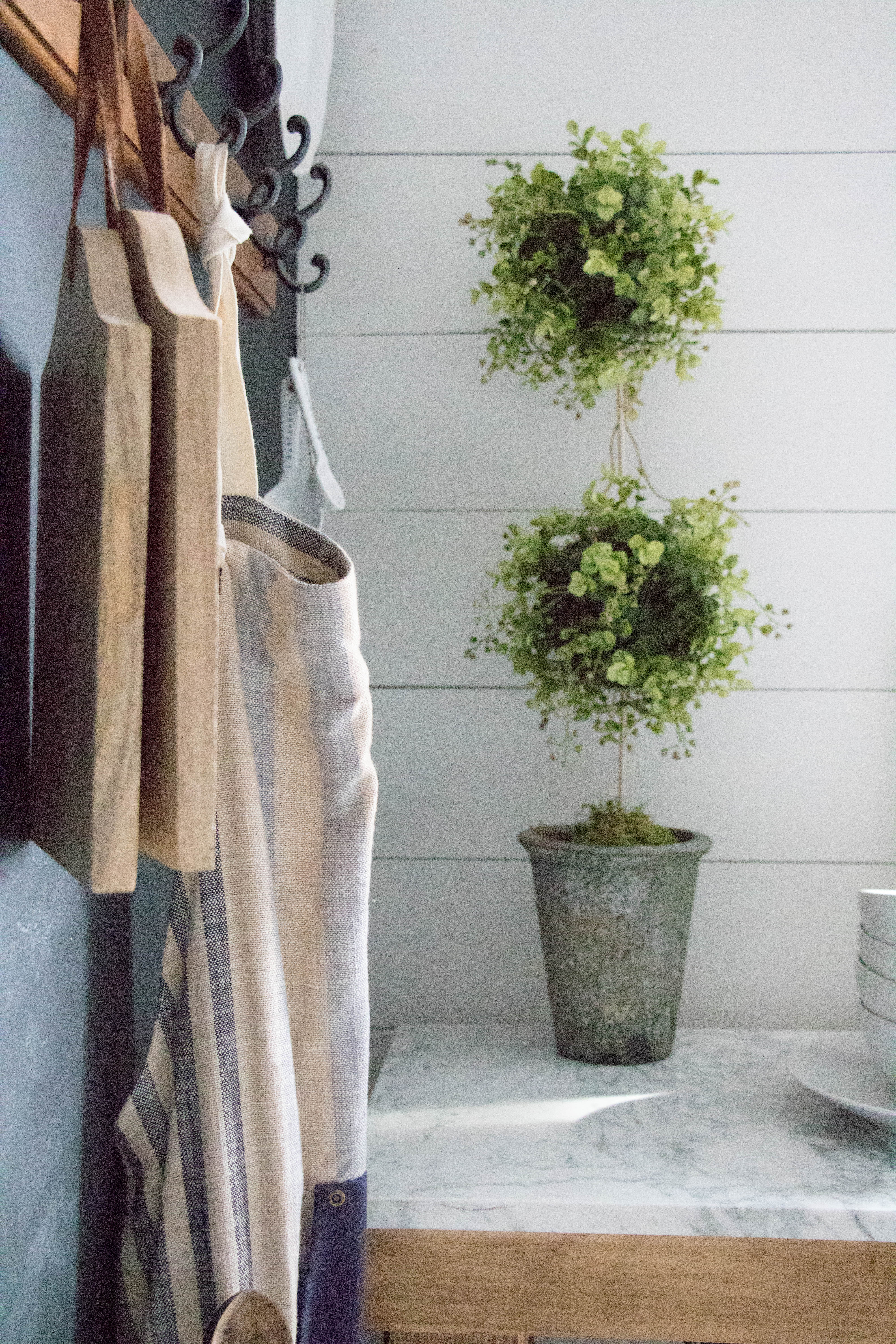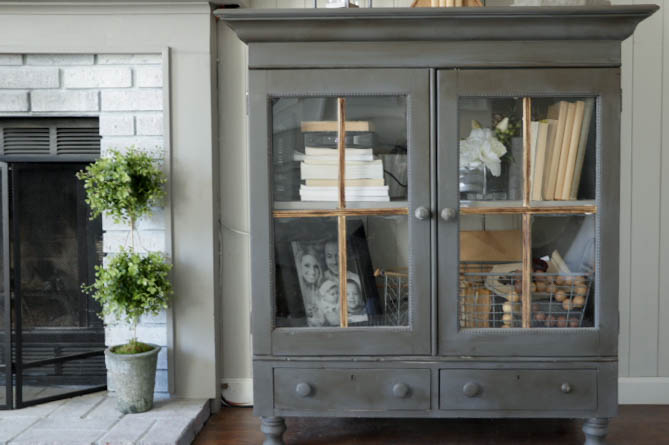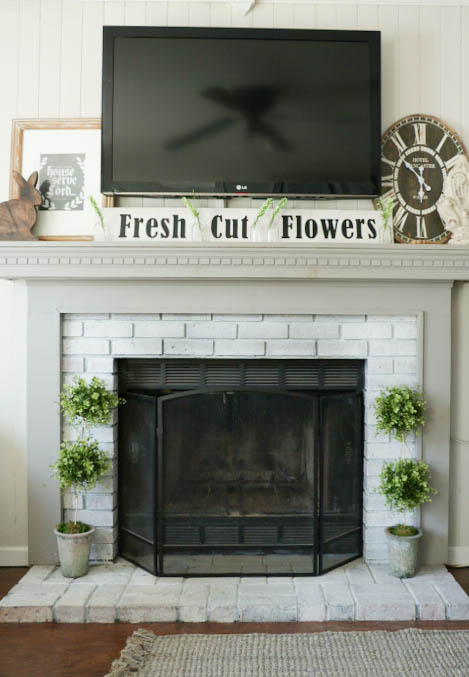 Pin and Share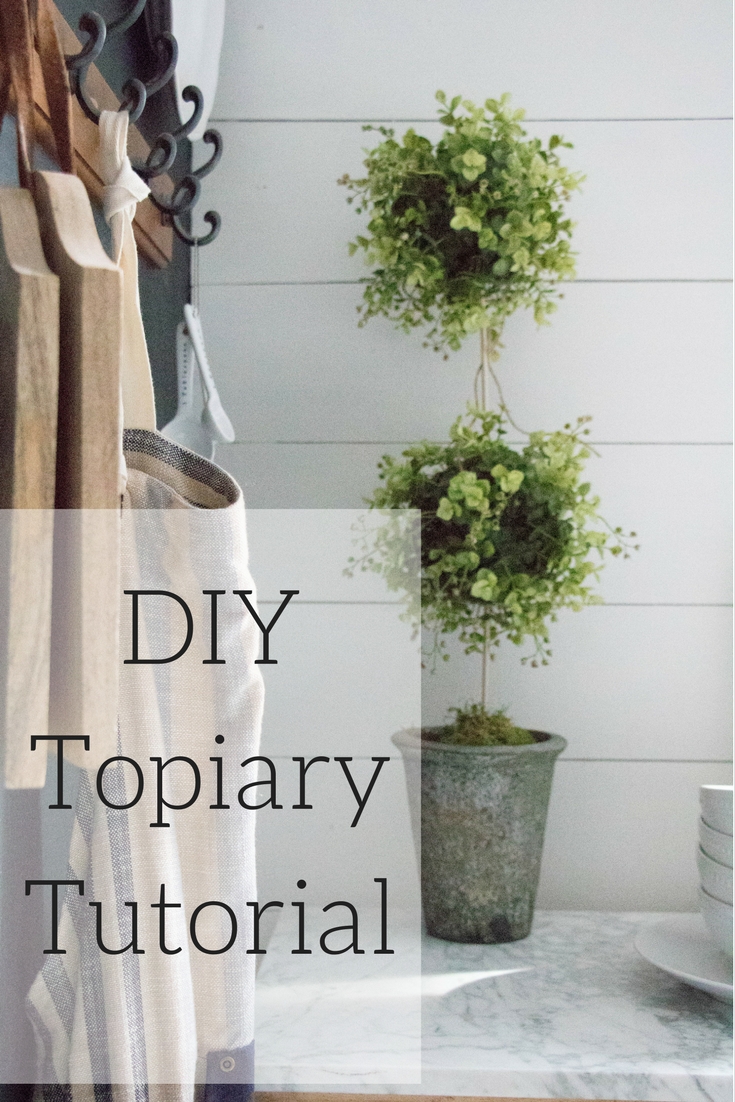 PLEASE STAY A WHILE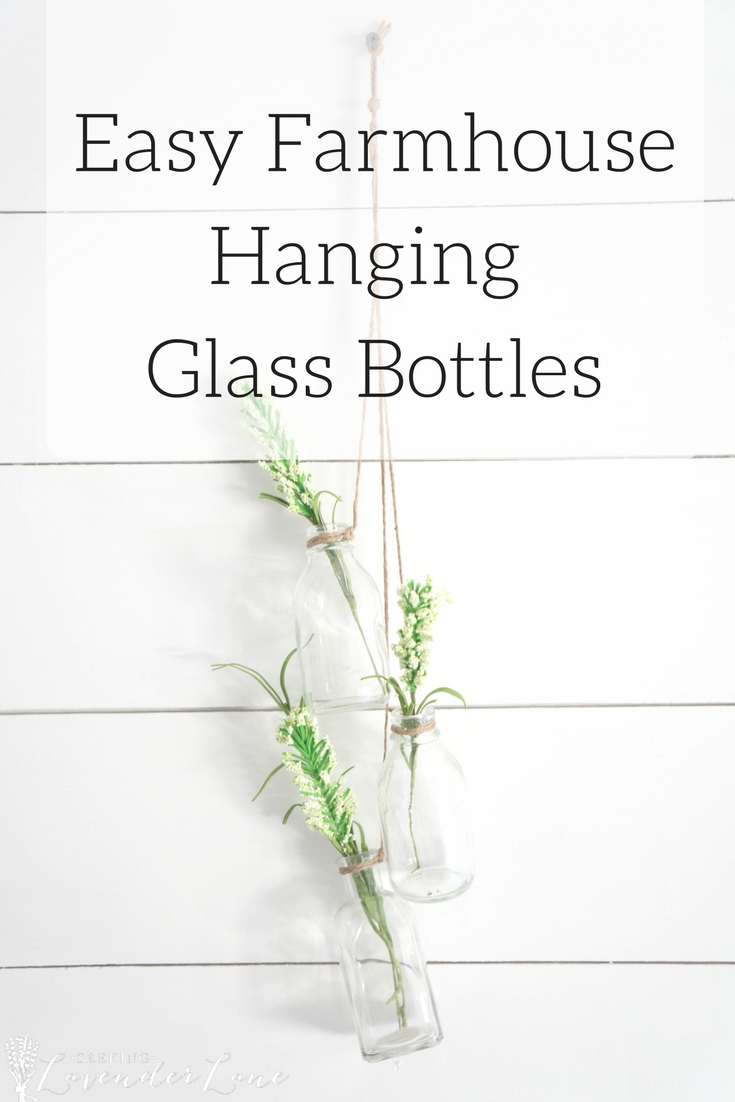 Easy Farmhouse Hanging Glass Bottles