Disclosure: This post is in partnership with World Market, a brand I love. All opinions here are my own.
Easter is such a fun Holiday for us here. Every year after church we head over to my husband's Uncle's house. It's usually the one time a year we get to see everyone from his extended family, which means more cousins and more 2nd and 3rd cousins. Our family is pretty small, so my kids always enjoy this day because they get to see their 3rd cousins, who are close in age to them. All the kids range from 12-2. The day usually is filled with some good food, kids verses adult Pictionary, and an Easter egg hunt. Since the kids are getting bigger and definitely vary in age I always just try to find some Easter gifts, to bring to hand out that is age appropriate. This year while browsing through World Market's site, I came across so many great Easter gifts that I can pair together and give each kid. The prices are great and their products are always unique (which I LOVE).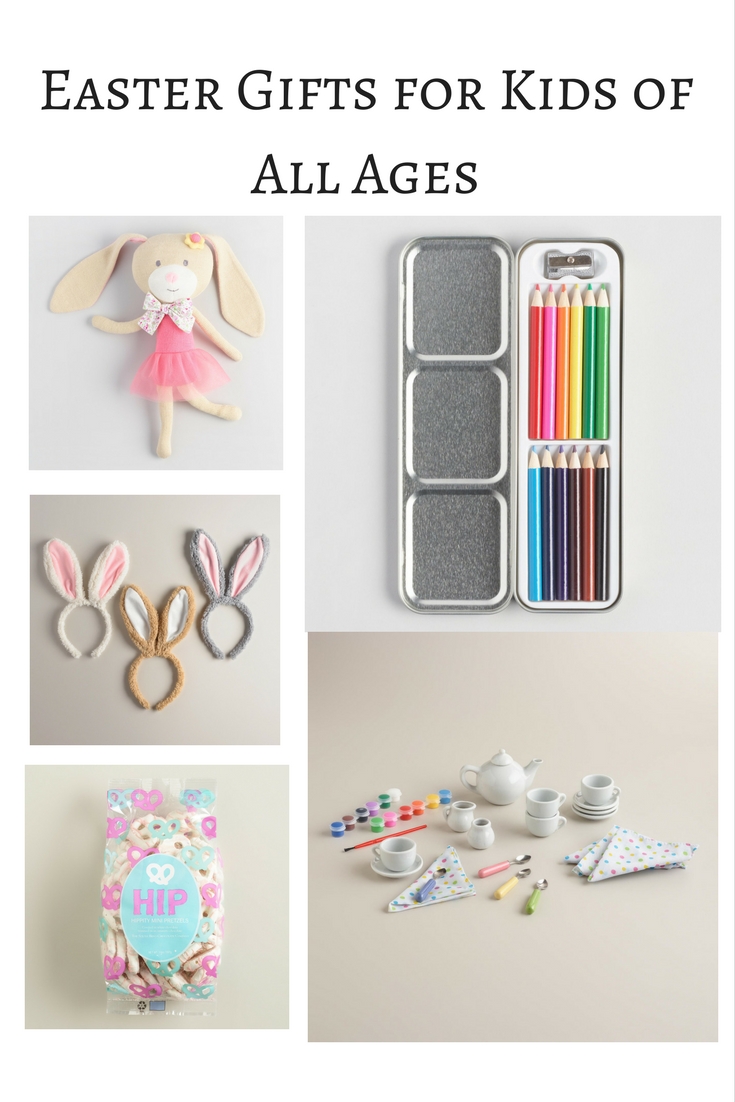 Plush Bunny Ears                                           Paint Your Own Tea Set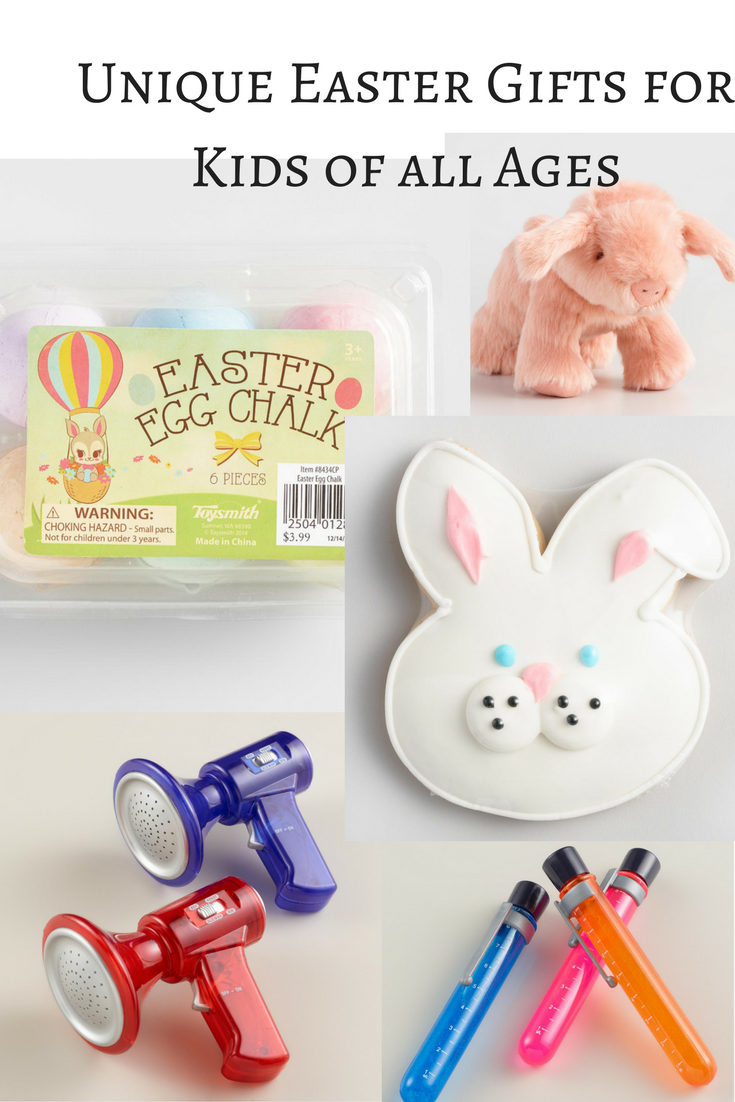 Easter Egg Chalk                                              Pink plush piglet
                                                   voice changer                                                Bunny Face Cookie
I thought, what a great opportunity to round up some ideas for all of you as well for those kiddo's in your life. I think I may even start my basket this week for my own kids and head over to my local World Market in Shrewsbury, NJ to start pickin' out some goodies.
Here's a few of my favorites from their site this year.

Put a great Easter basket together with their adorable selection. I got my kids a cute one a few years ago, but if not I would for sure take advantage of these. I love that they are not too childish too, that you can use them as your kids grow. You can also reuse these baskets throughout the year for storage and adding cute decor to. I love a great basket for pretty organization.

I can't believe Easter is in less than a month, I've got some shoppin' to do along with getting a cute Easter outfit picked out.