I am so excited to be posting along side some of the most talented Farmhouse bloggers today. These ladies inspired me all day with their gorgeous homes and photos. I'm honored to share with them and have you all take a step into my home dressed for Spring. If you are stopping over from the gorgeous page of, Noting Grace, then welcome! Bare with me because I just got a new camera and still working on getting use to it. If you stopped by yesterday you probably heard the same speech. I shared my Farmhouse Spring Mantel there and today I'm sharing more of my home all set for spring…even though the weather outside isn't quite there.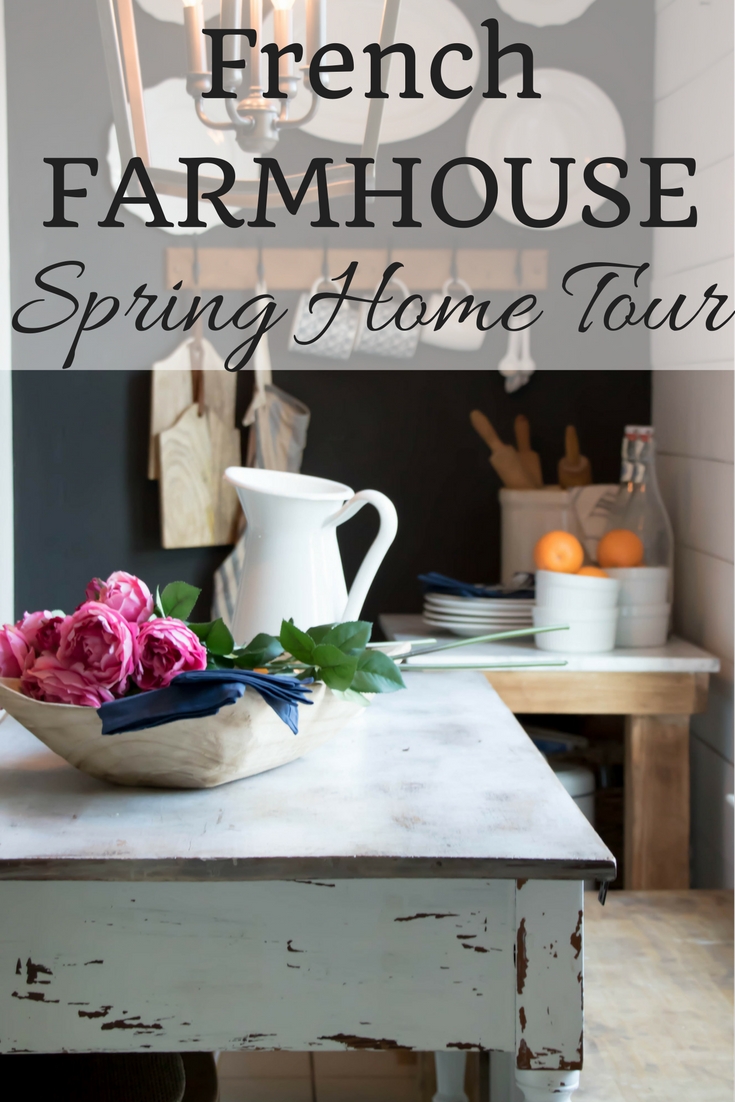 This post contains affiliate links for your convenience, that I make a small commission from. 
As I've gotten further and further into getting comfortable with my decorating and my style I've found myself falling more for a French and European farmhouse style. Something so charming and romantic about this style…but always with a modern twist. I don't think I can get too shabby chic over here I have to keeep the men in my life in mind. My poor husband would feel like he's walking around in some Victorian doll house. I've got to keep it practical for the family with a bit of fairy tale for me. Now with some of this added greenery in the home for the Spring months, I've always got my french music on my Pandora and my lavender scented candle burning. It's what I call a perfect day at home.
First stop my Kitchen, I like to consider it a bit of a french bistro. Too bad the cooking in here doesn't quite feel that way lol. I've actually added some color for Spring!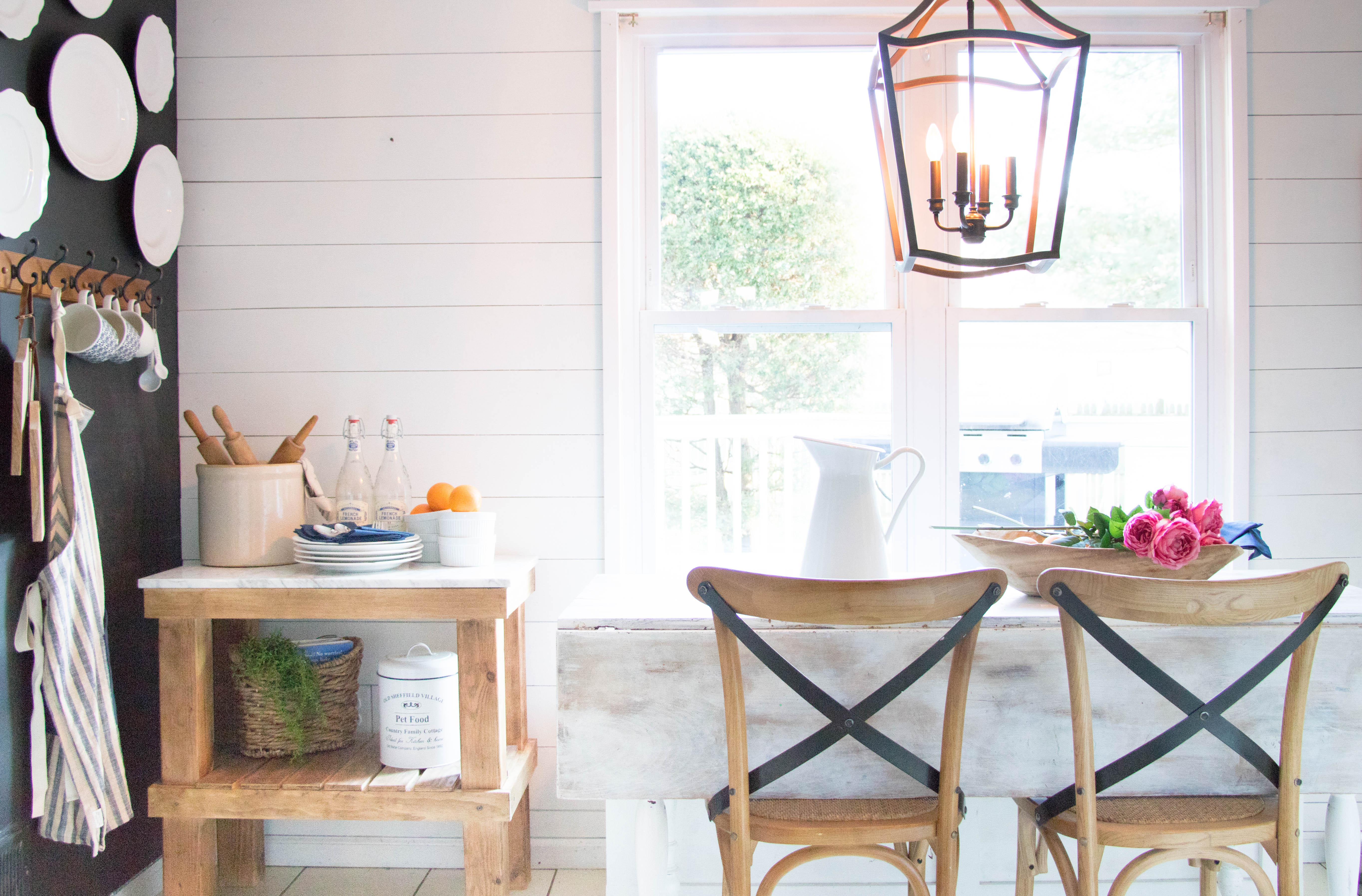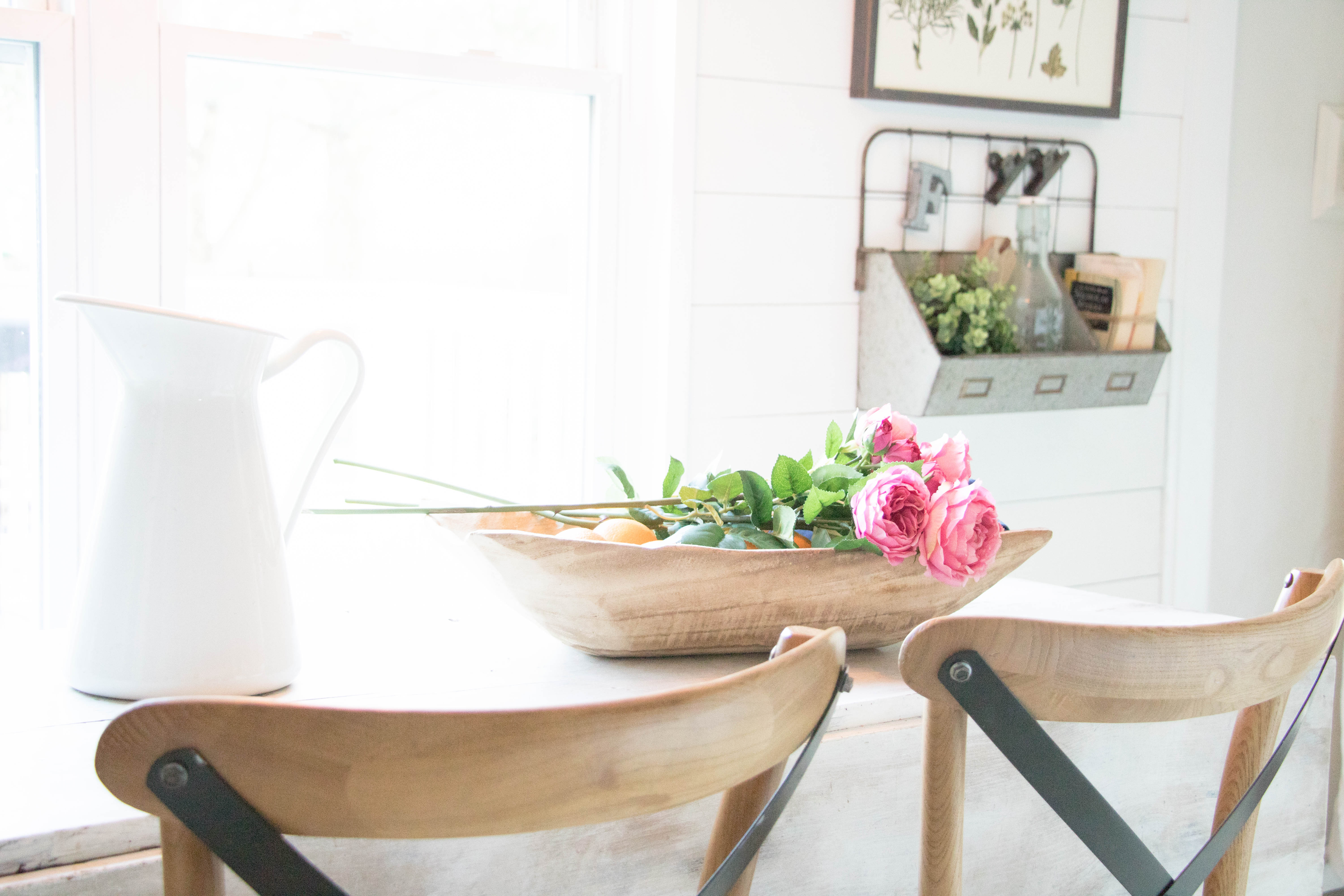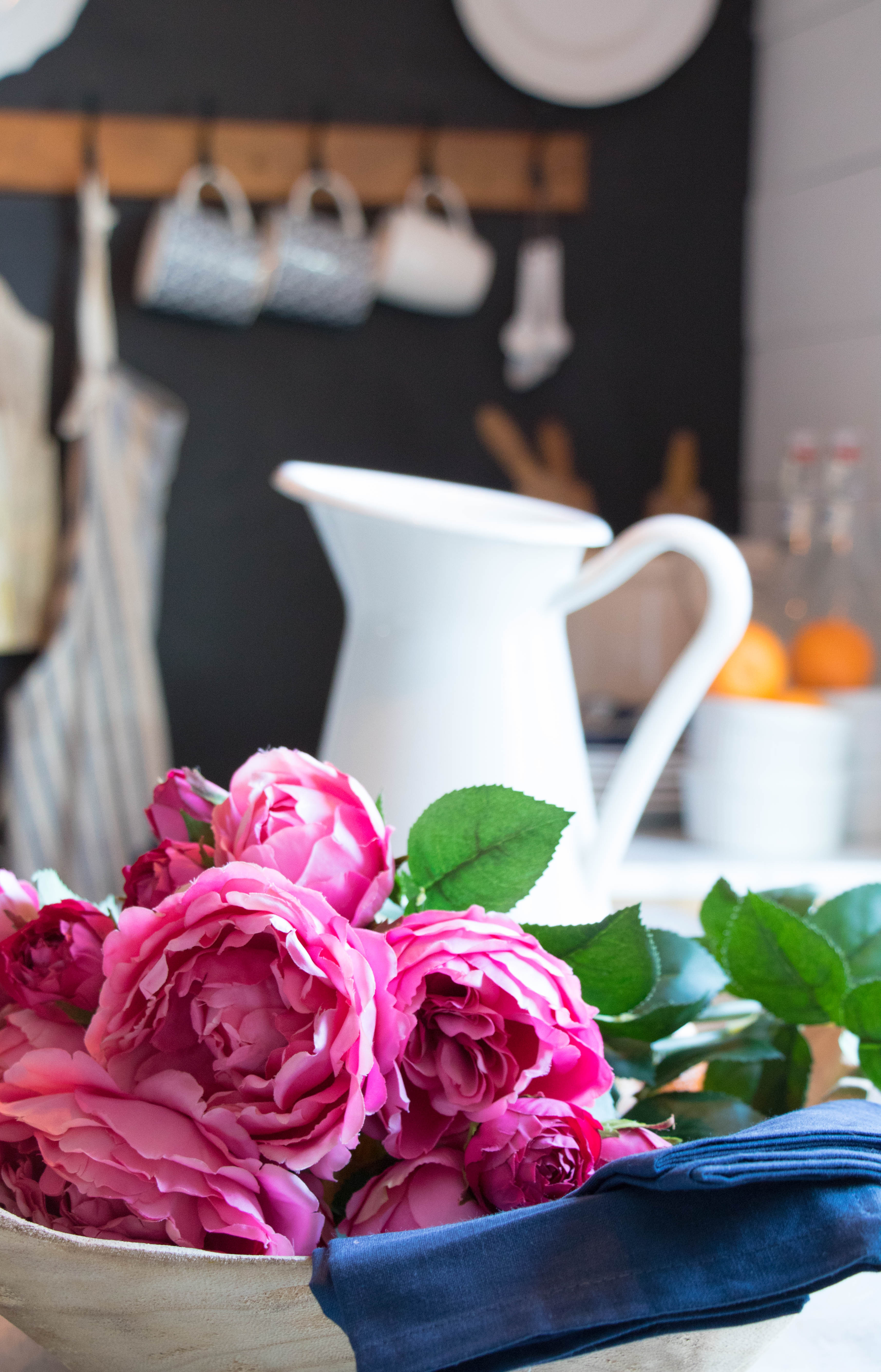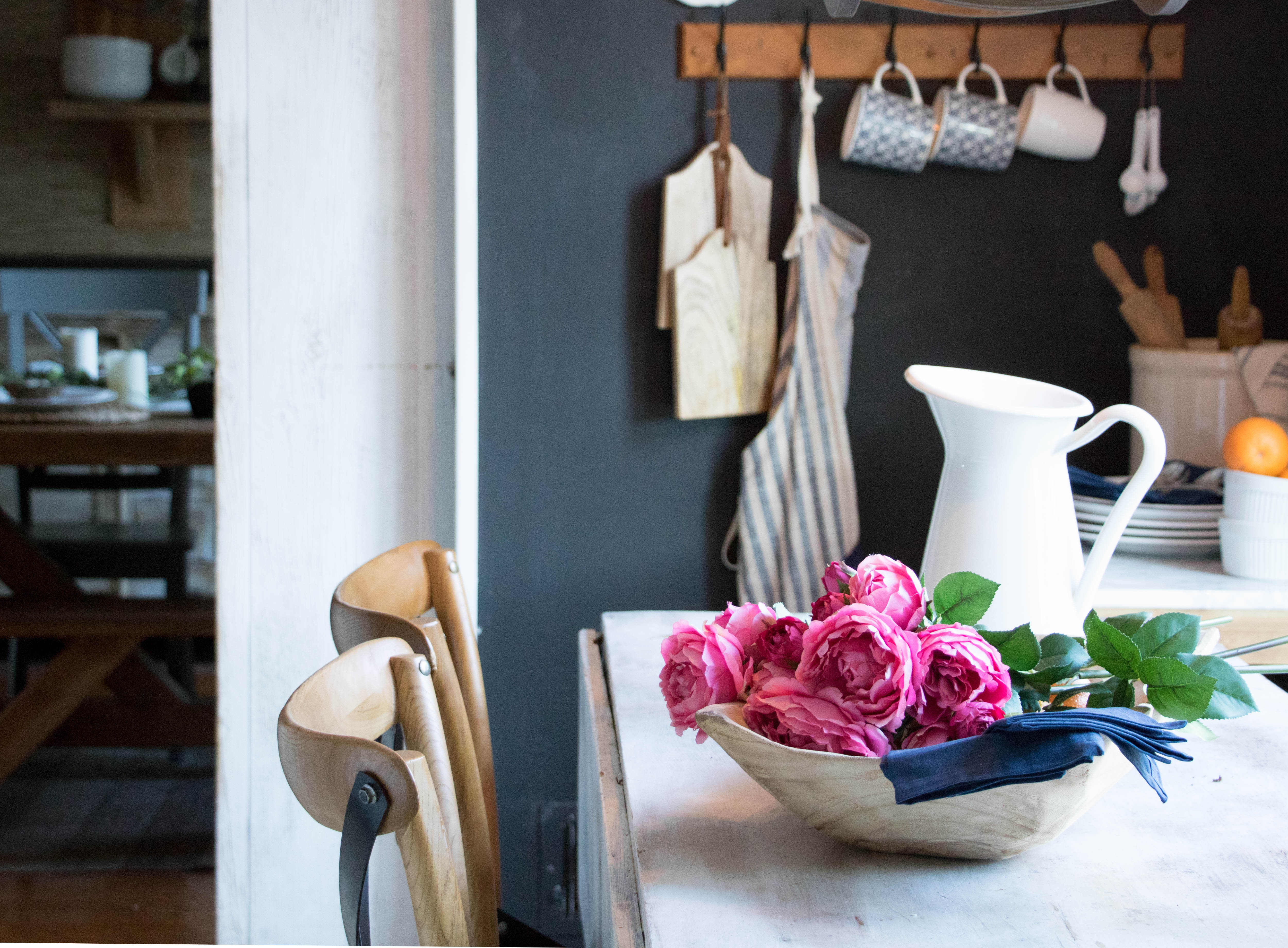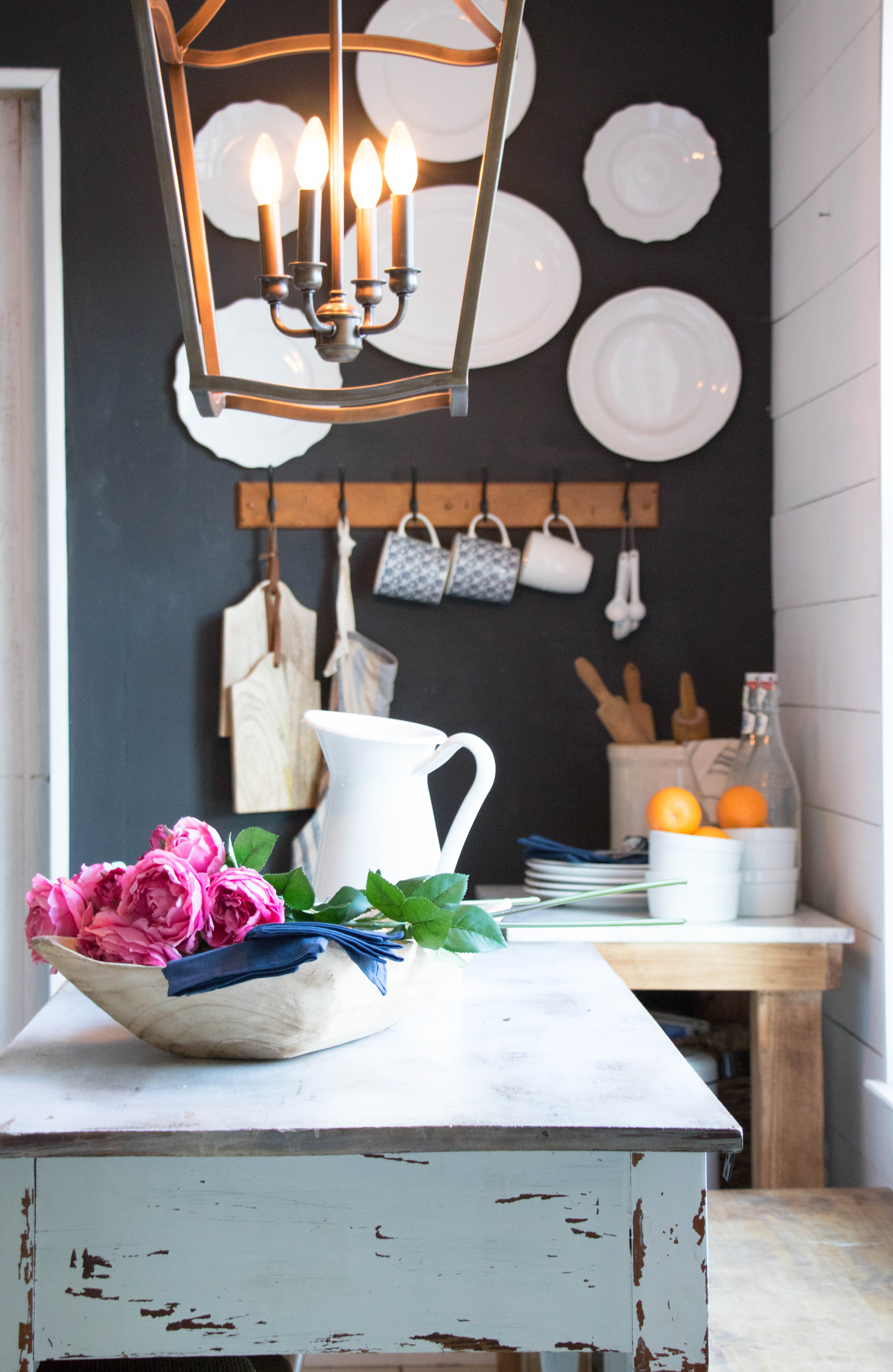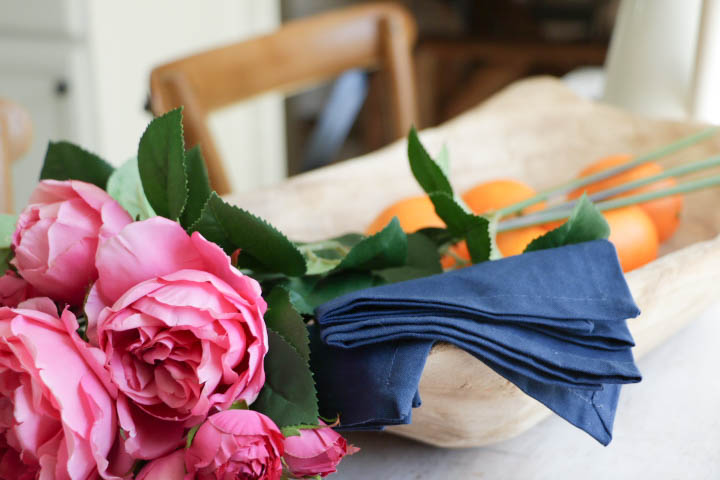 We built this bar cart below last summer, and it has been just so fun to change up and create fun vignettes on. I moved it to this corner and I think I'm loving it more. You can now see it when you walk into the kitchen.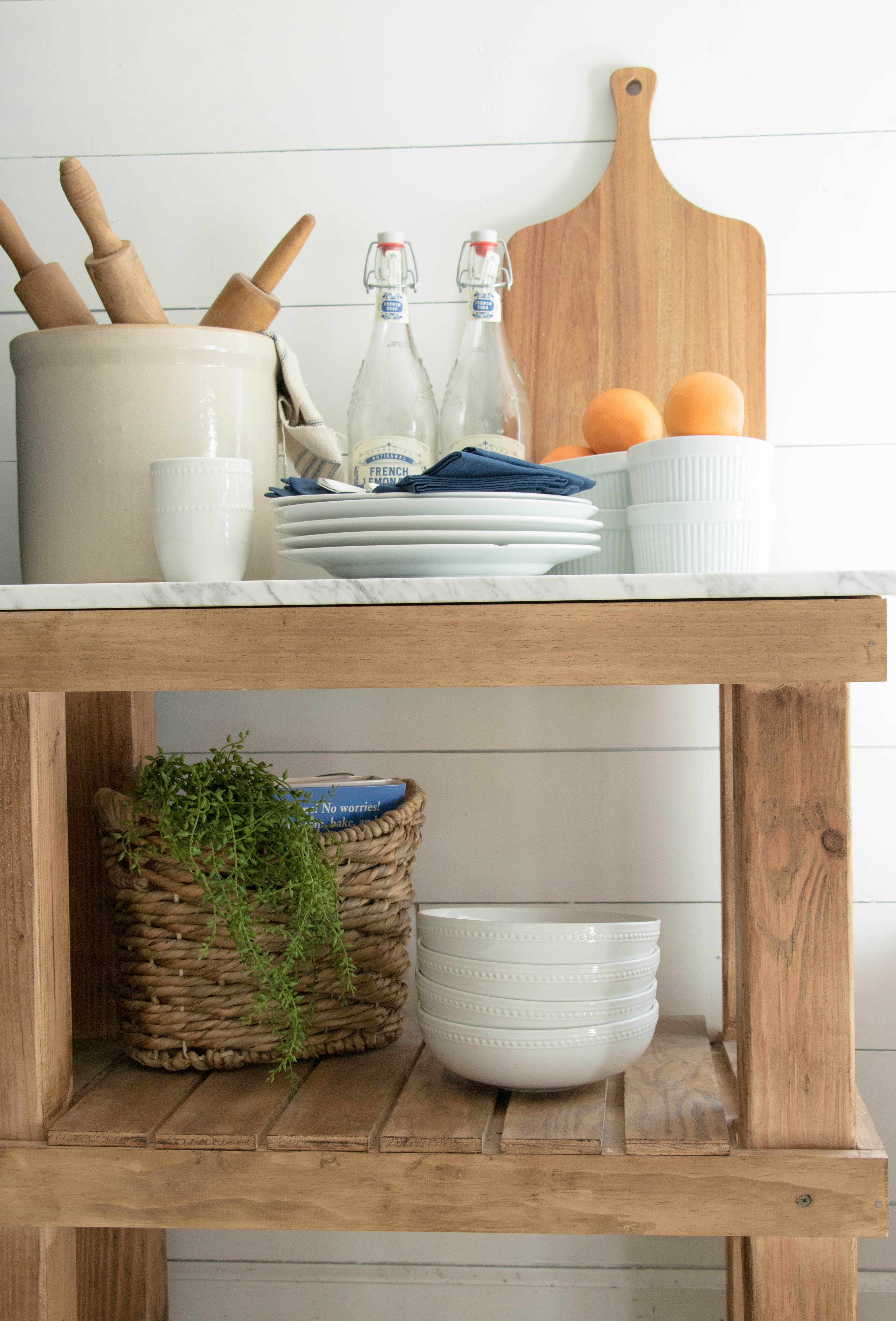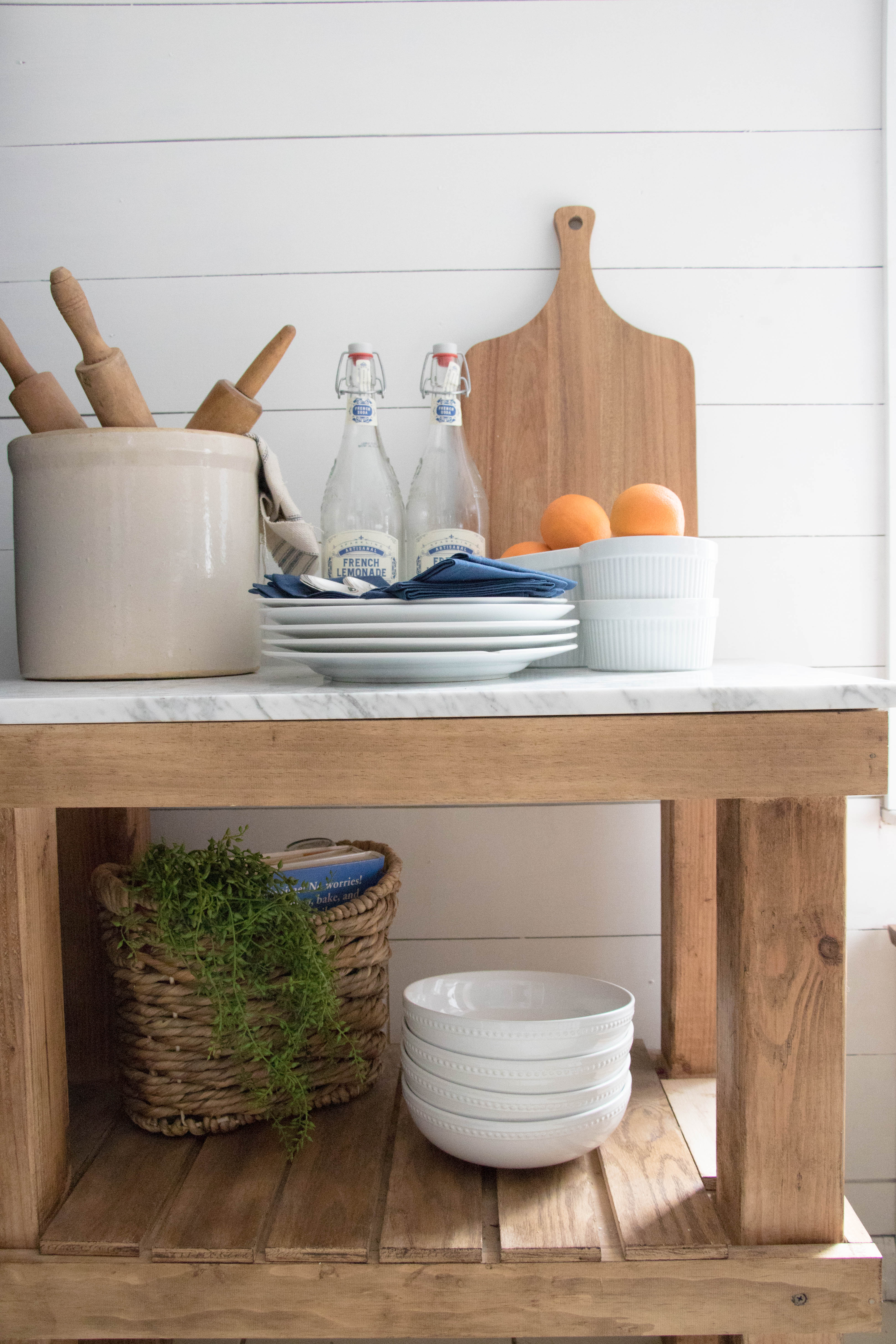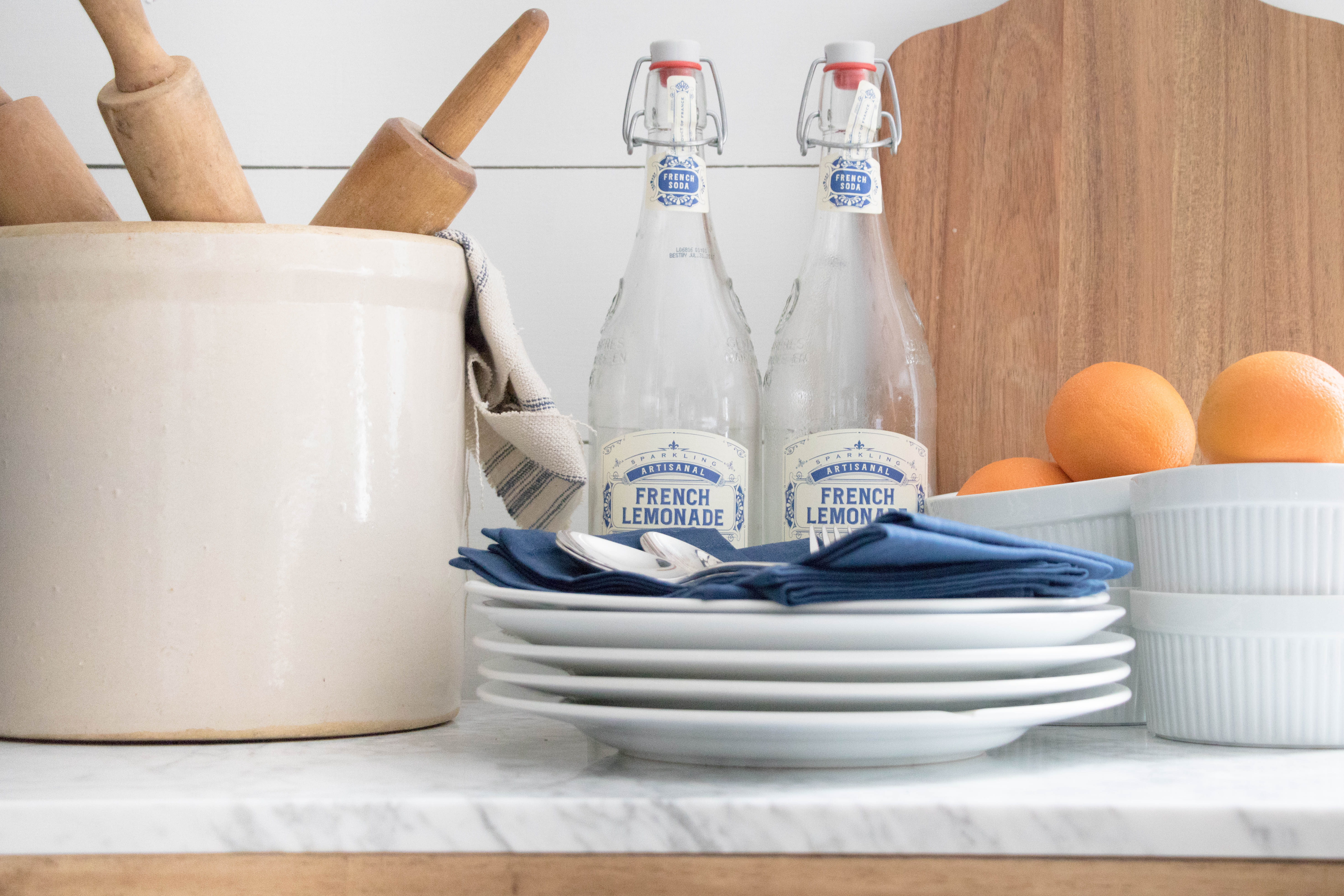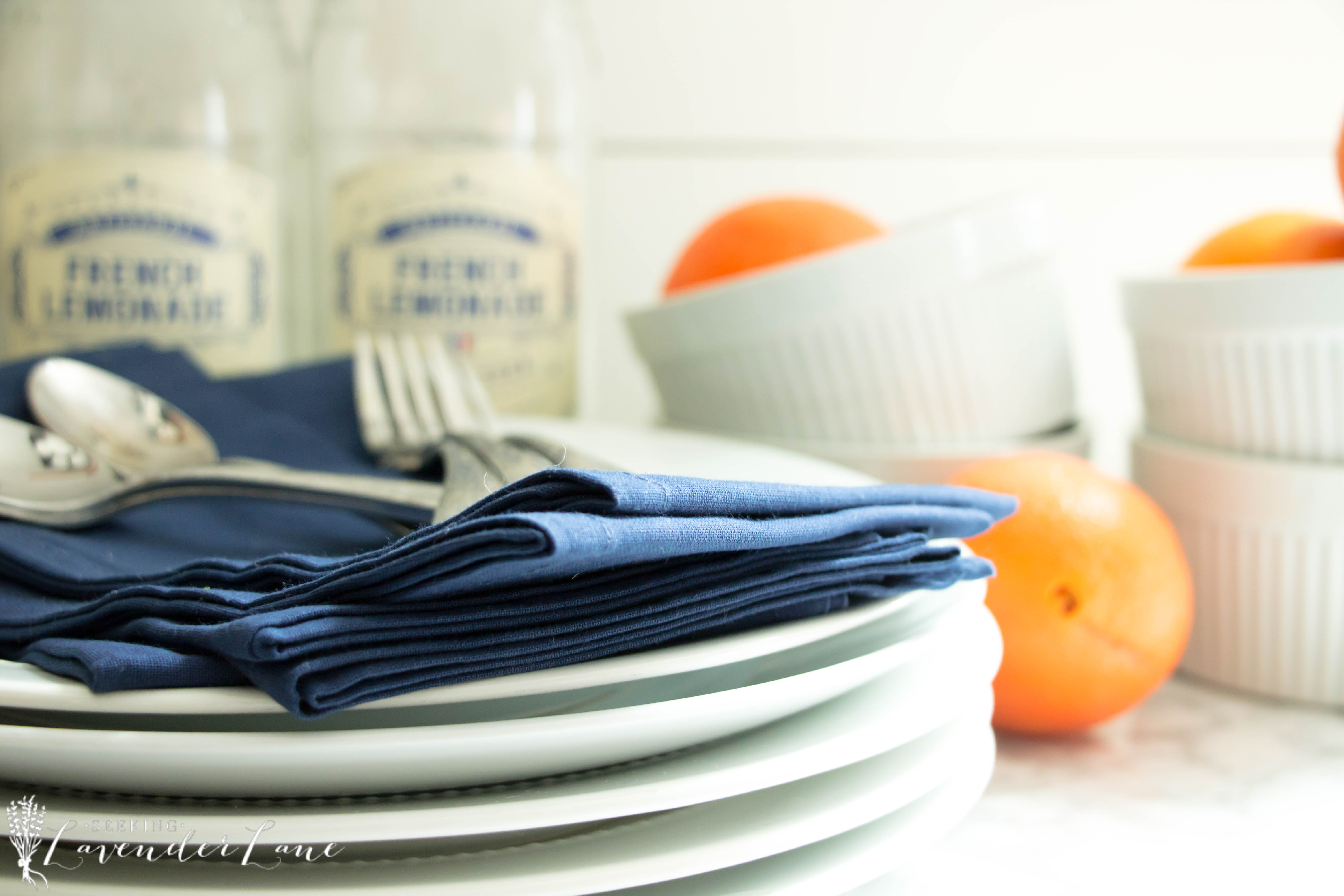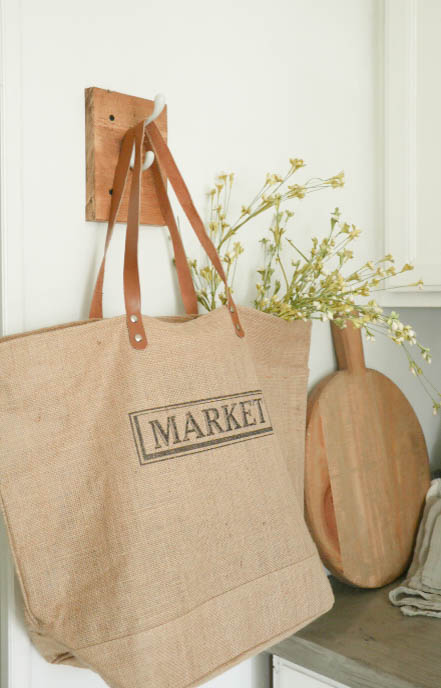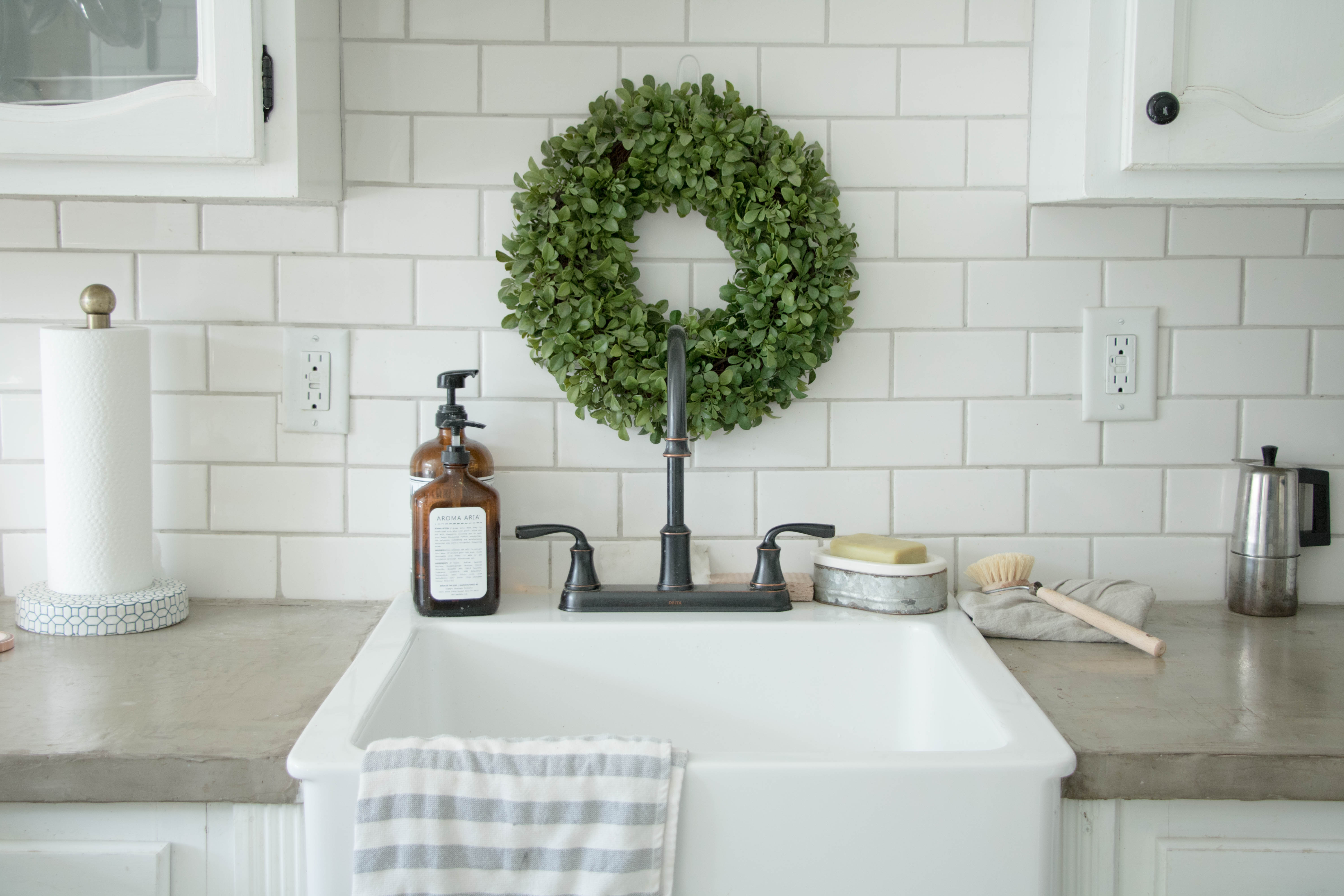 Onto the dining room where I keep things neutral with tons of texture. I wanted to keep my spring decor simple in here. Just some green down the runner and a few cute little bird nests that I picked up last year.  I use this room as my office too, so I can't get too busy or else I would have no where to put my computer and paperwork. This chandelier below is one of my favs, I got this last year at World Marktet…it's such a great price and just adds the right amount of drama in this space.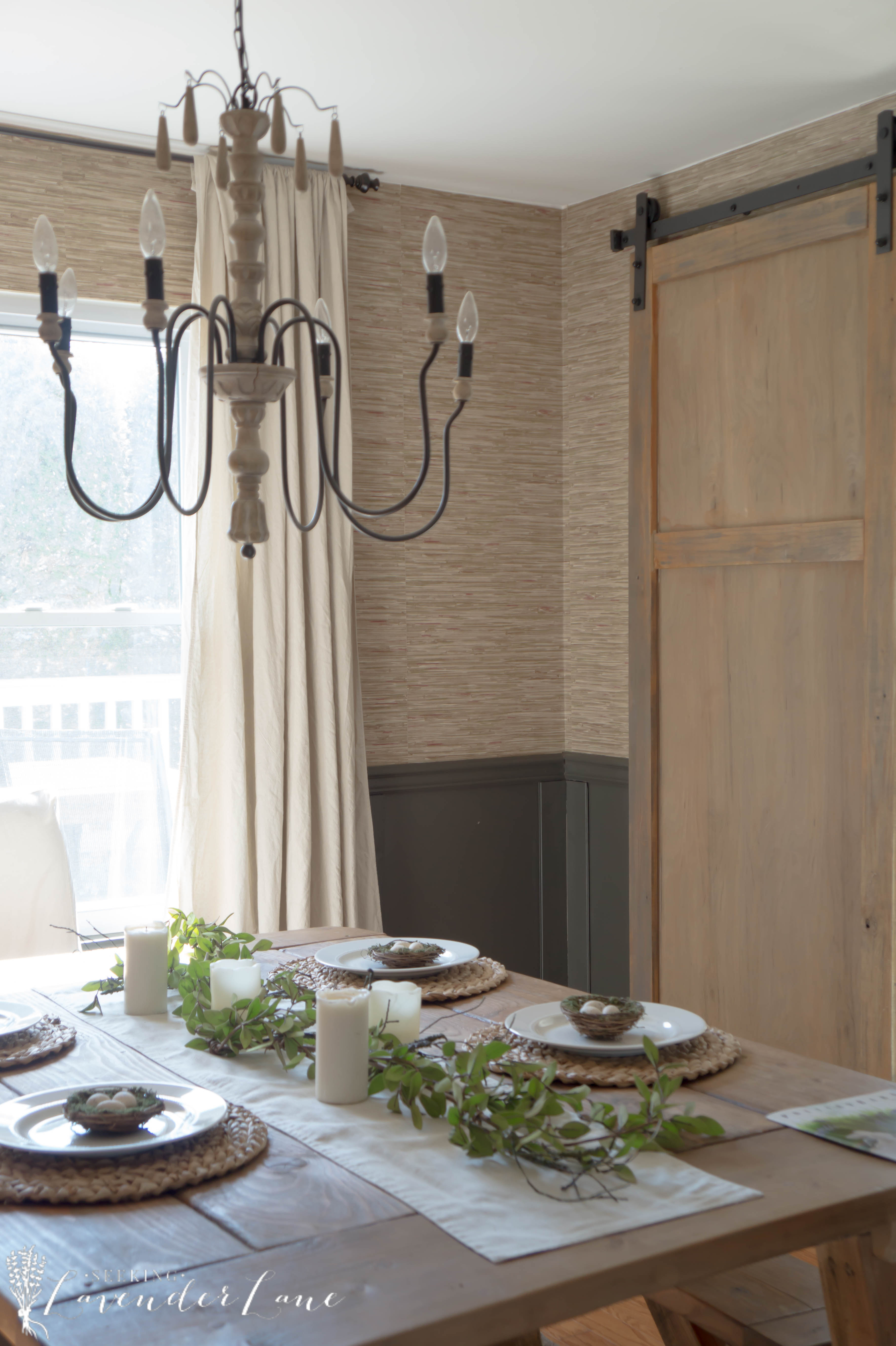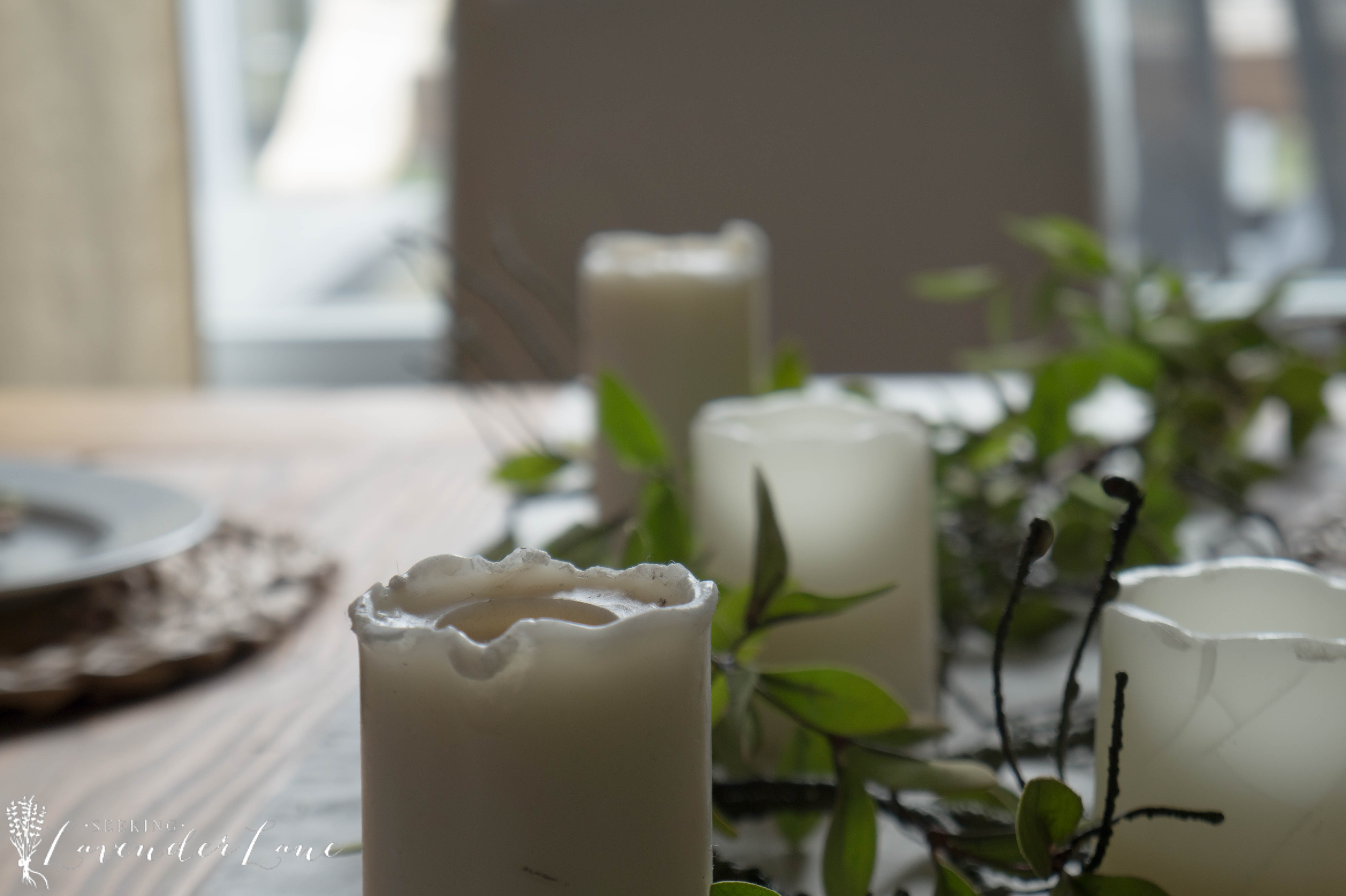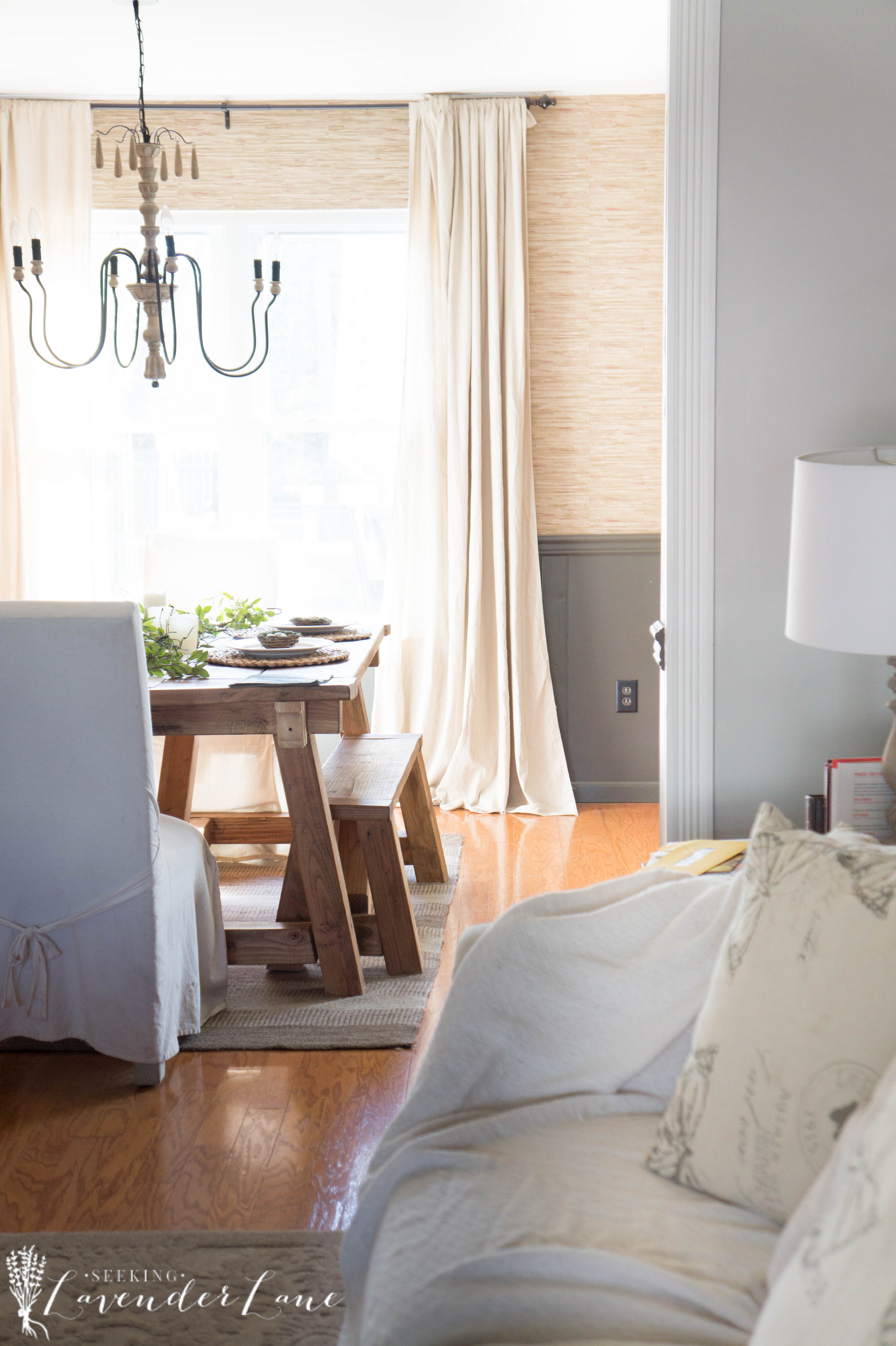 I shared my mantel yesterday here, but here are some more photos along with some of  our family room with spring decor. I loved the idea of making this feel like a bit of a flower market in here. With these faux stems I placed in the bucket and my quick DIY "FRESH CUT FLOWERS" sign, it was a simple room that I tossed together.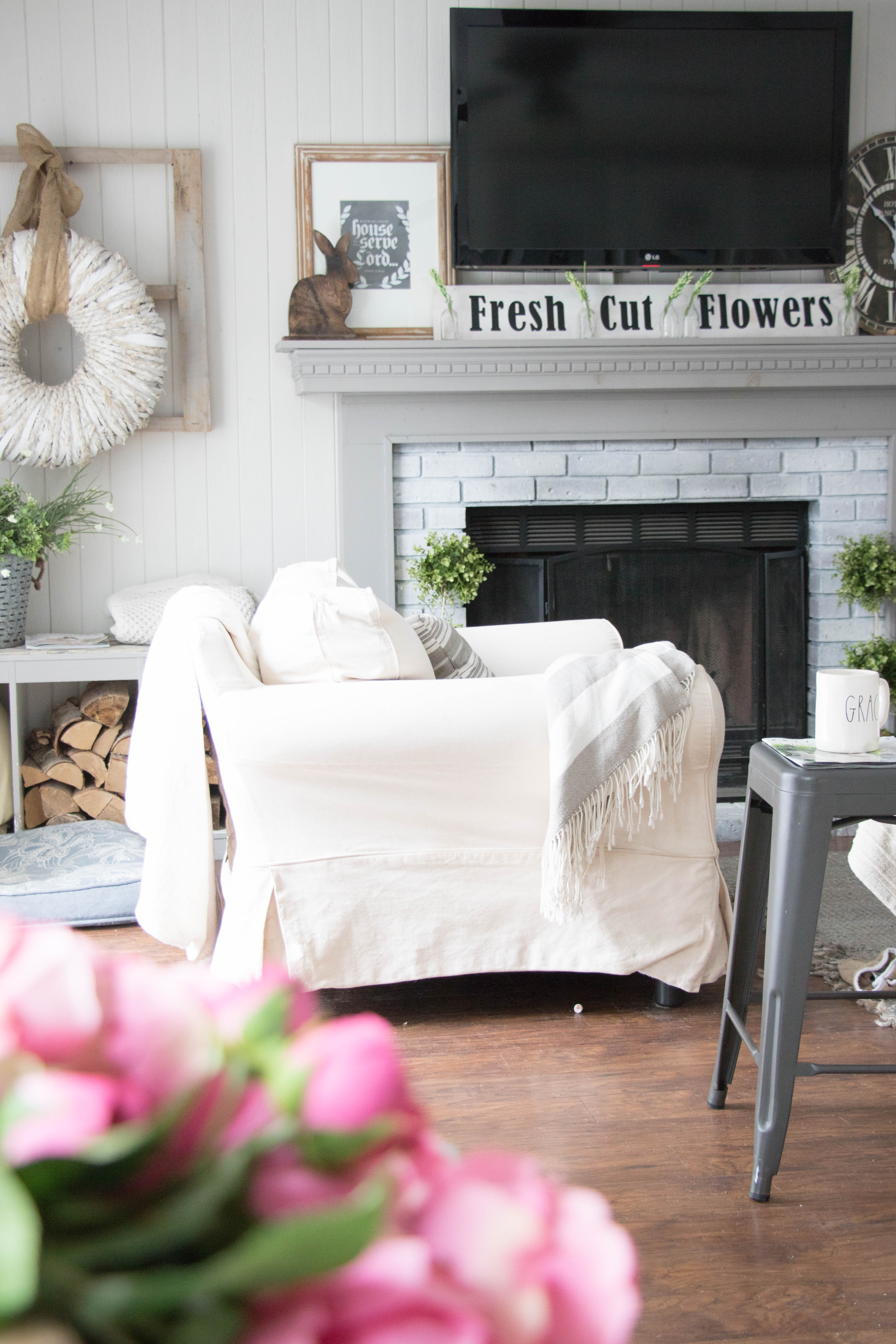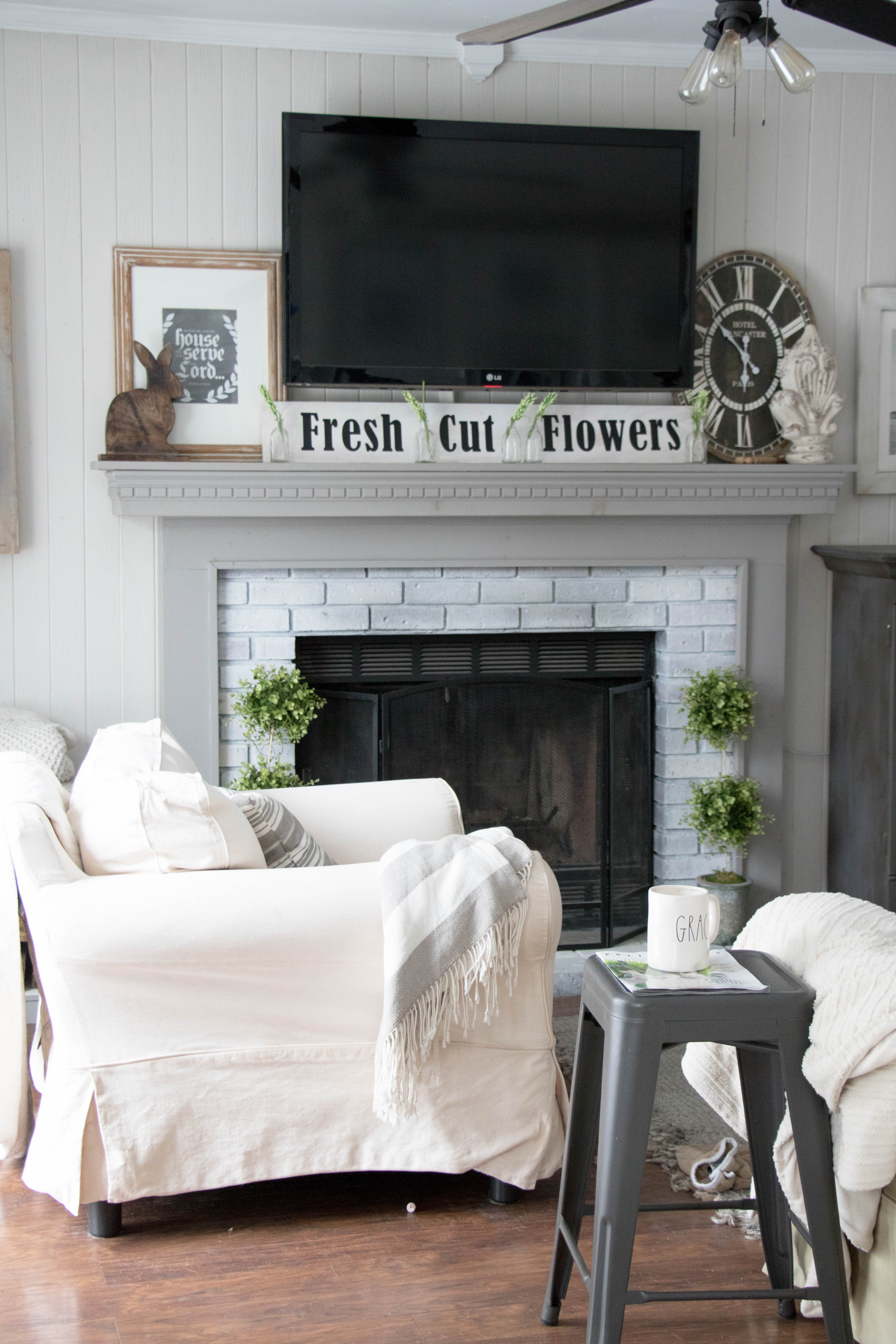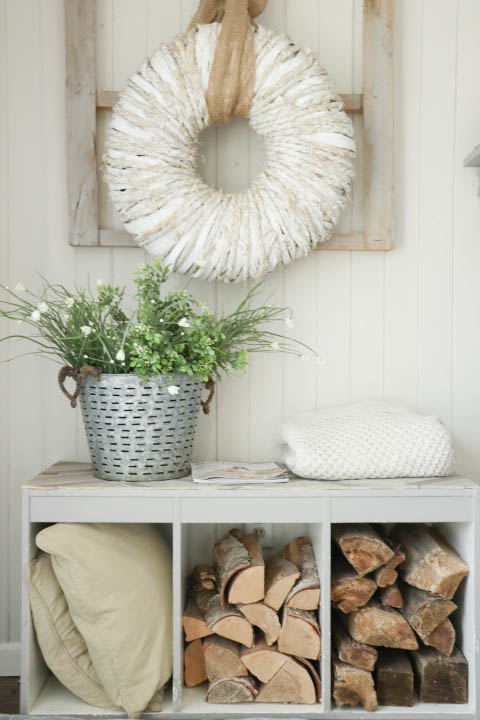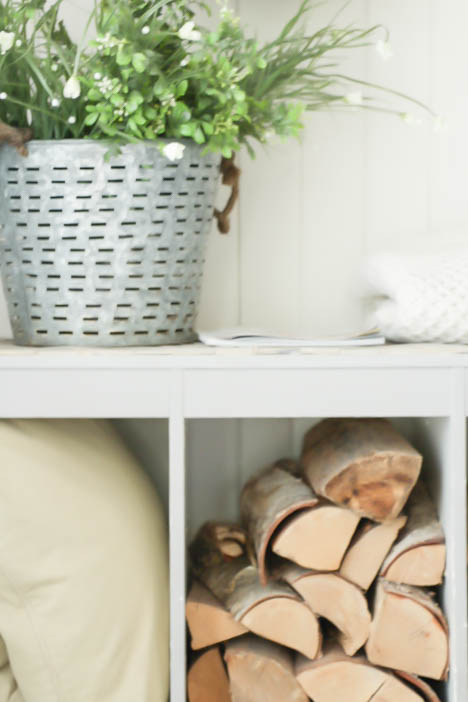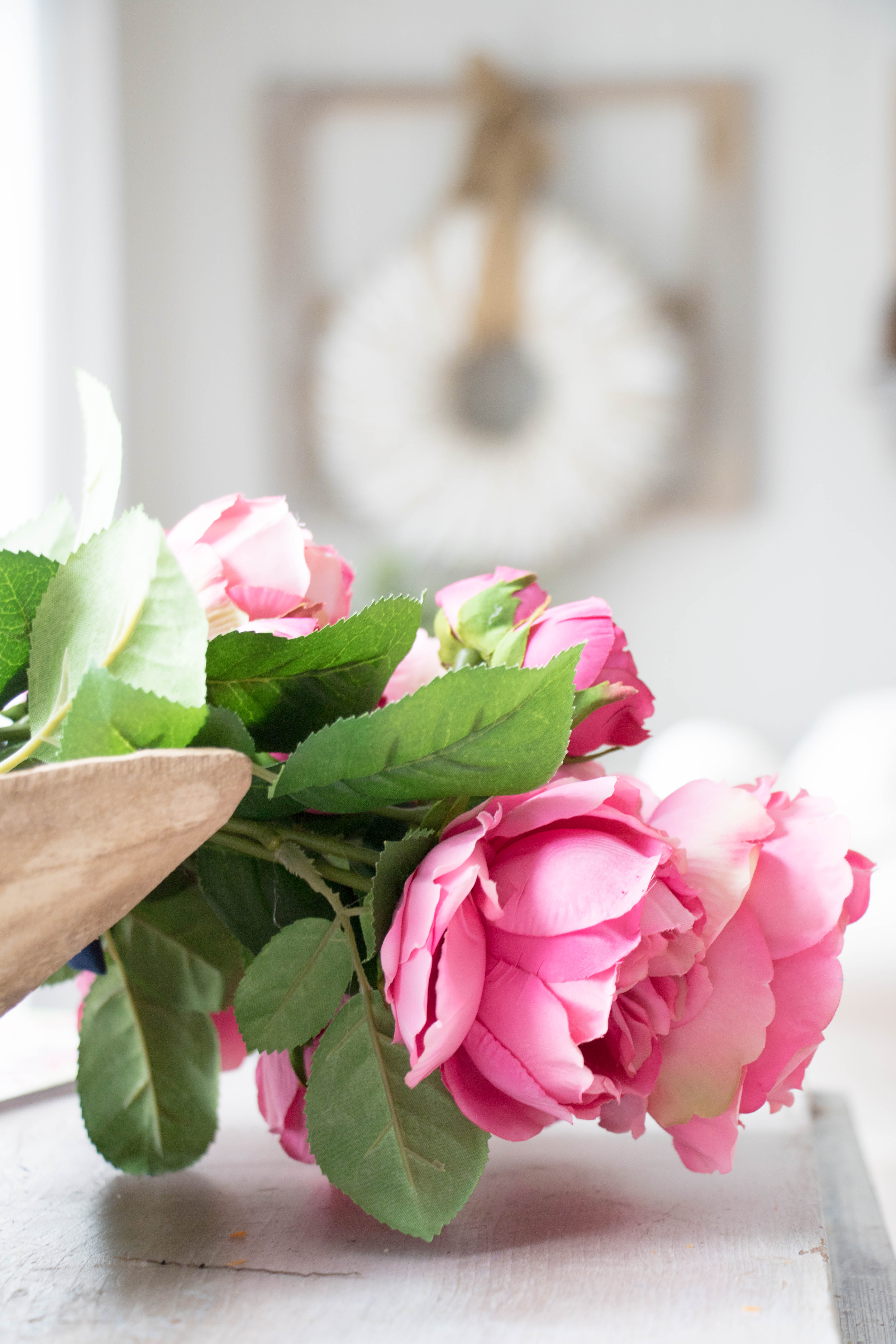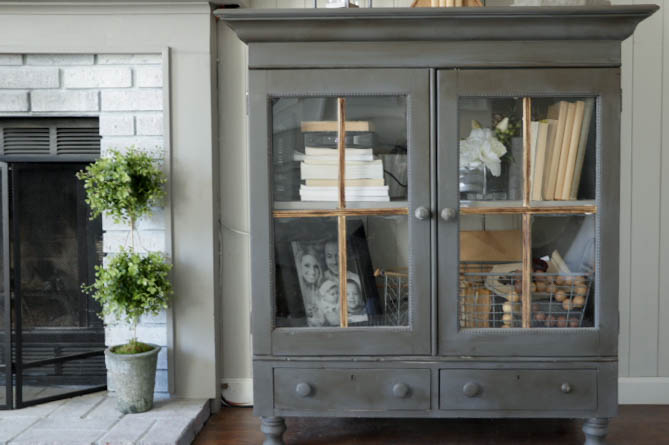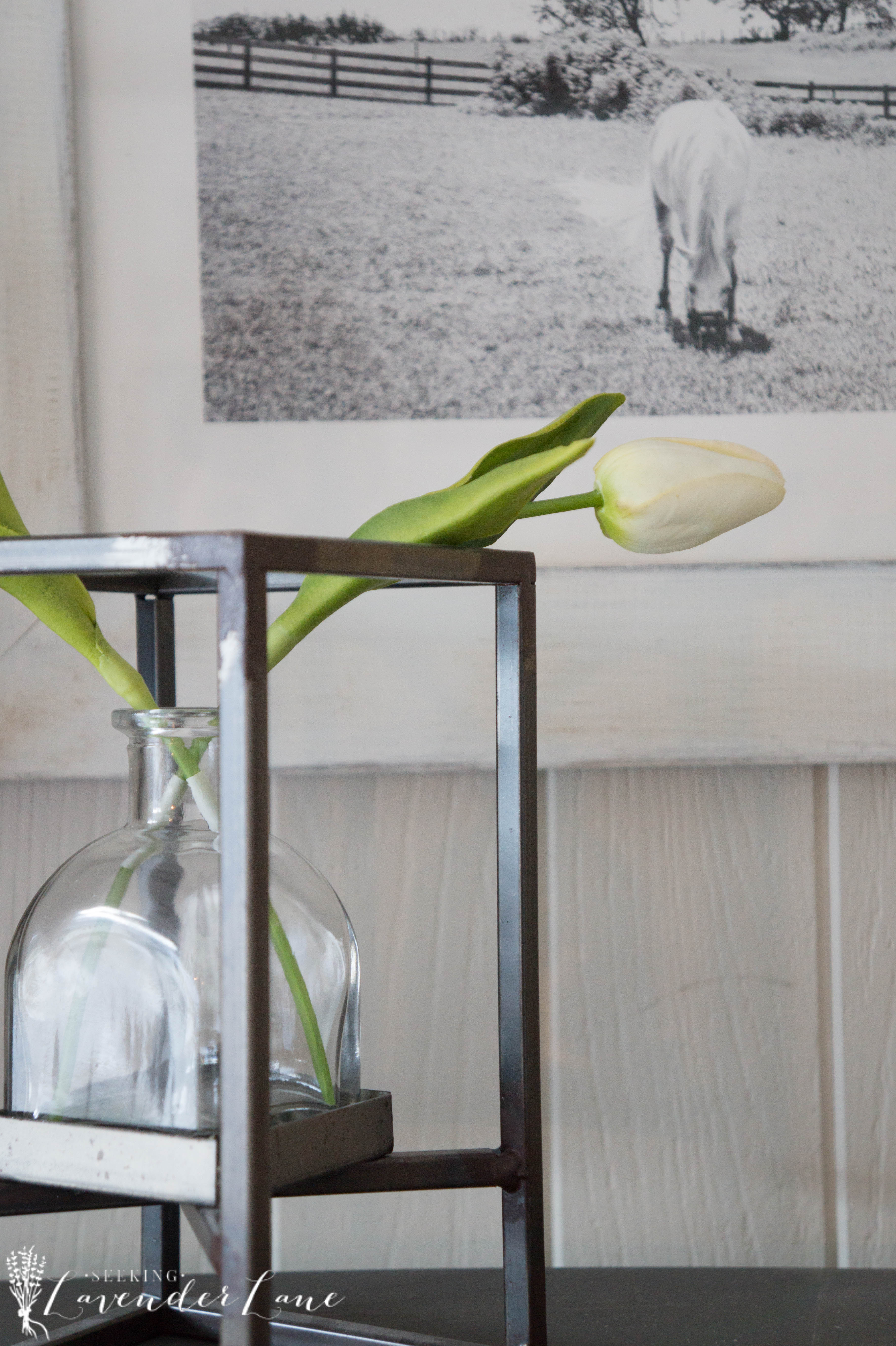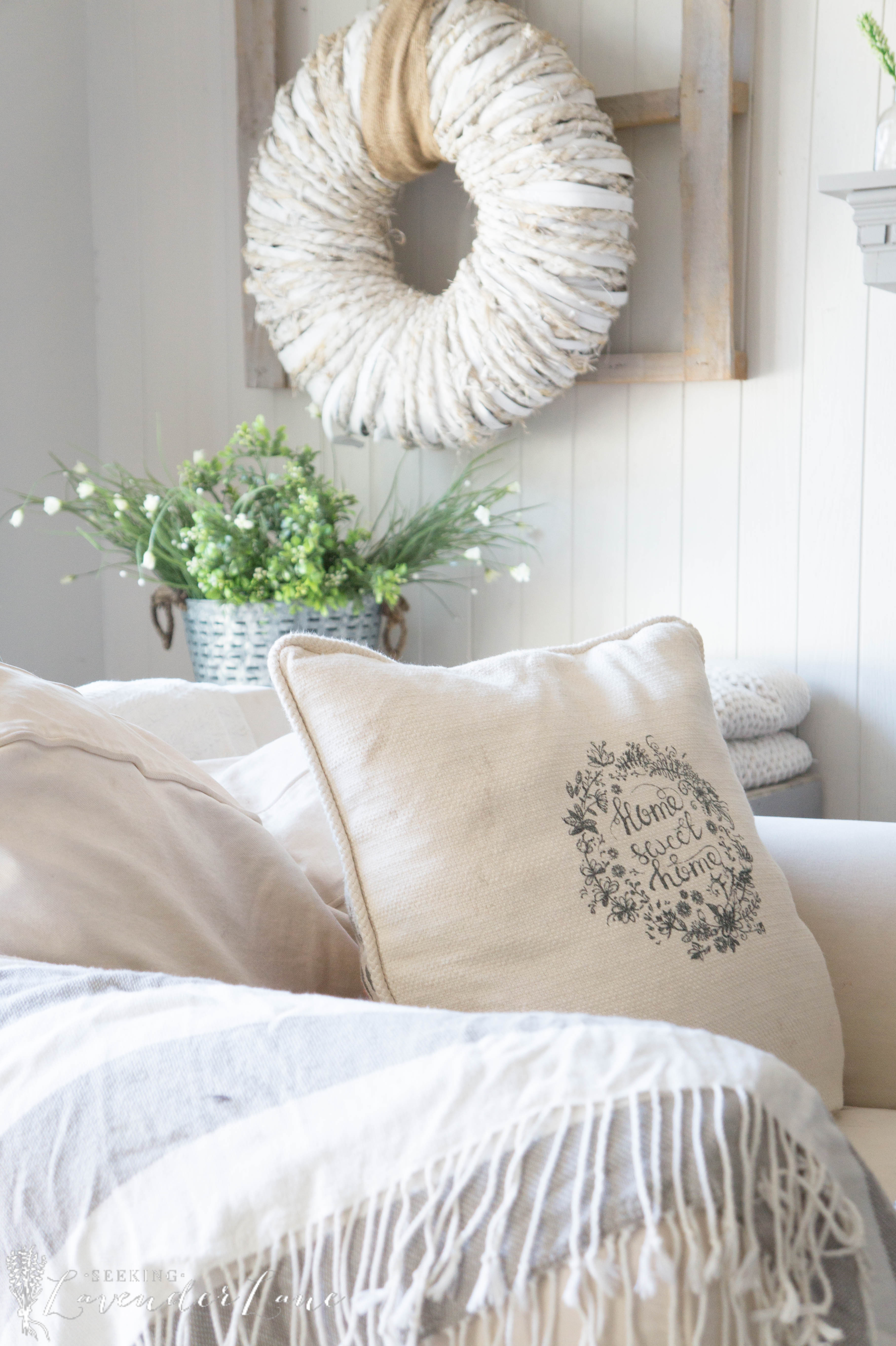 Love for you to PIN and SHARE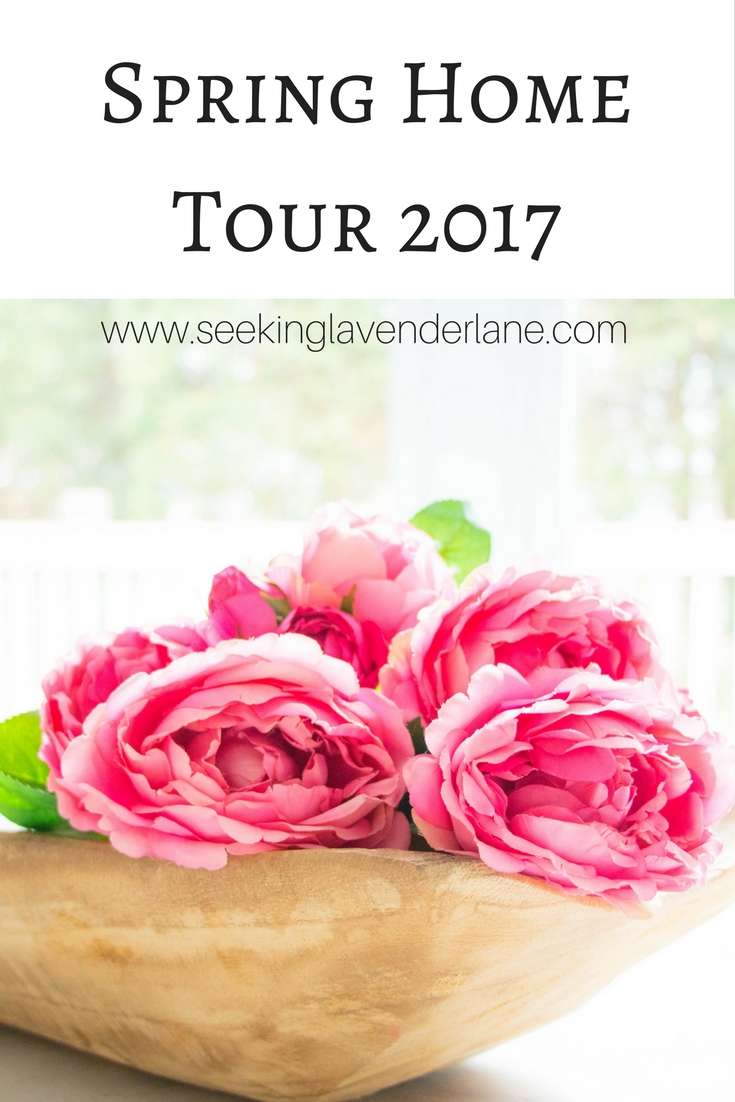 That's all I got for now, I'm so glad you guys stopped by, now head on over to the stunning Spring tour at Fearfully and Wonderfully Made by Carli.  And keep on going down the chain to see more and more #Springhomelove (links below).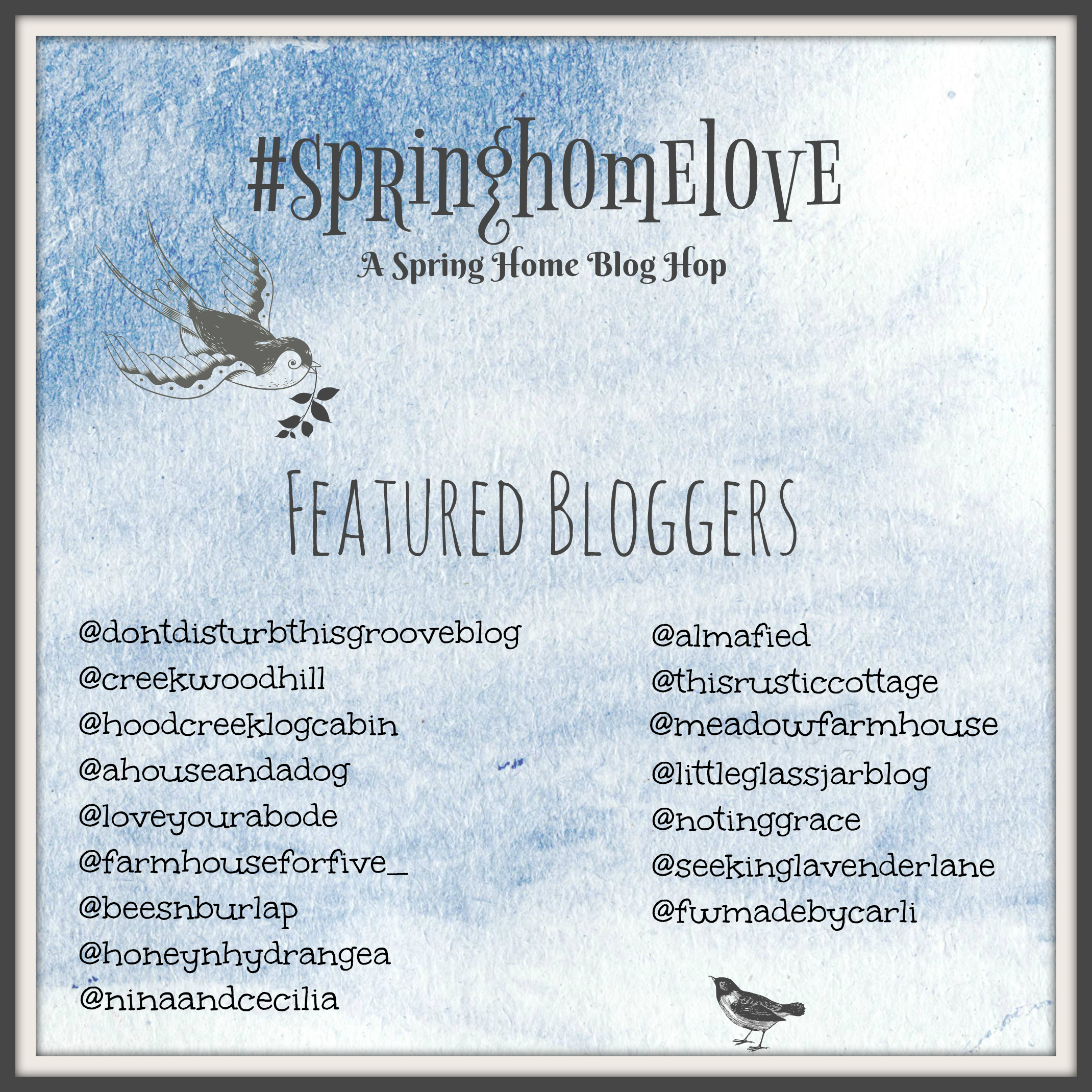 PLEASE STAY A WHILE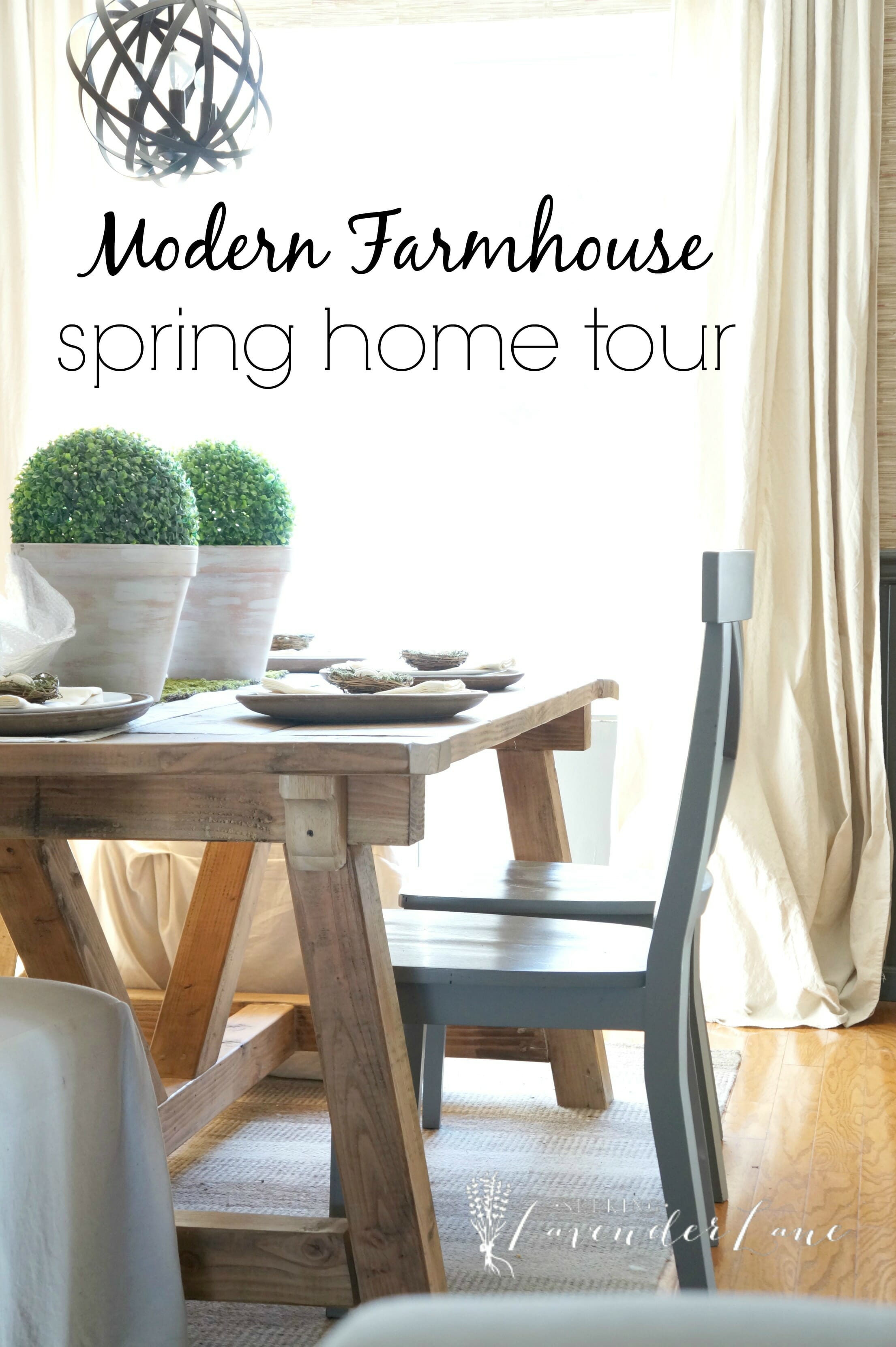 Modern Farmhouse Spring Home Tour