It's week 1 of the One Room Challenge, and I've got my inspiration all lined up for you. There is something so thrilling about taking part in the ORC, where we get to share and link up our designs and projects each new week over at Calling it Home.  Last year, I joined the ORC challenge for the first time, and I was so eager to participate again. I initially thought we would be doing our Master Bathroom, but with too many already projects going on in our house, we decided to just do a room that needed more spoofing, then demolishing haha. So we've got my Master bedroom on the list instead. It's a room that I felt like we kind of just tossed together since moving in. We did some already fun projects for the room; such as the closet barn door, DIY vintage Fireplace, and painted and styled the room with some vintage and curbside finds. I've always felt that the room was close to the look I was going for, but was for sure lacking somewhere. Well, that's all going to change, now that I've got more direction and plans for the space. I've decided to go all out with a Vintage French Farmhouse Master Bedroom design. With romantic touches, mixes of patterns, and a soft soothing pallet.
Let's first take a look back at what the Master looked like up until a few weeks ago. I have a confession  that I shared last week…I had no plans on making this my one room challenge space, so I had painted the room already, and once the master bath idea fell through and I loved our new color in here, I knew I had to go all out with the space by sharing it for the ORC. So that means, yes I did paint the walls prior to the challenge, but that's all. I also have yet to share what they look like, except a sneak peek of my Spring mantel last week. So…you're still all in for a treat and a total makeover that will take place these next 6 weeks.
Master Bedroom Before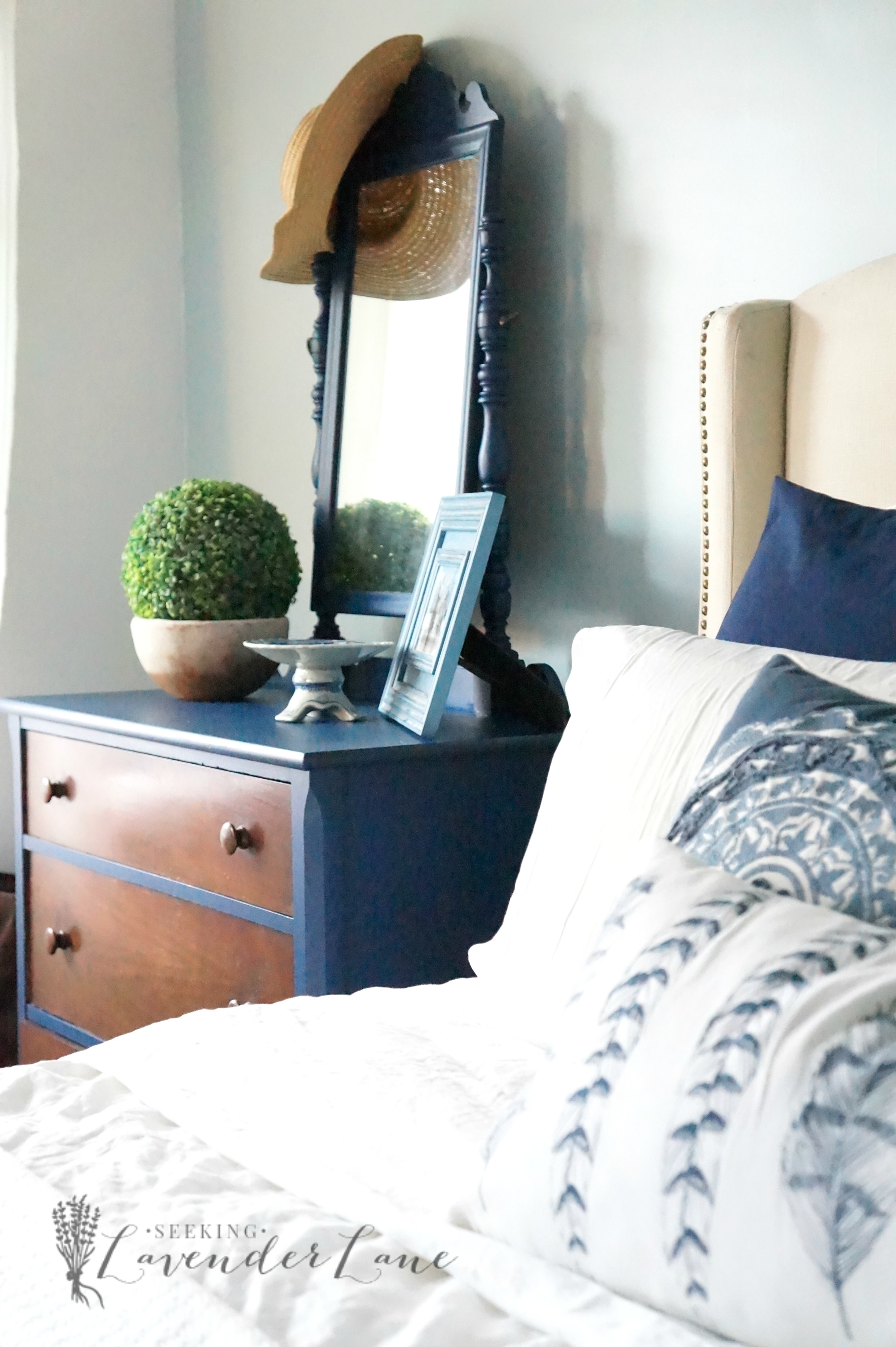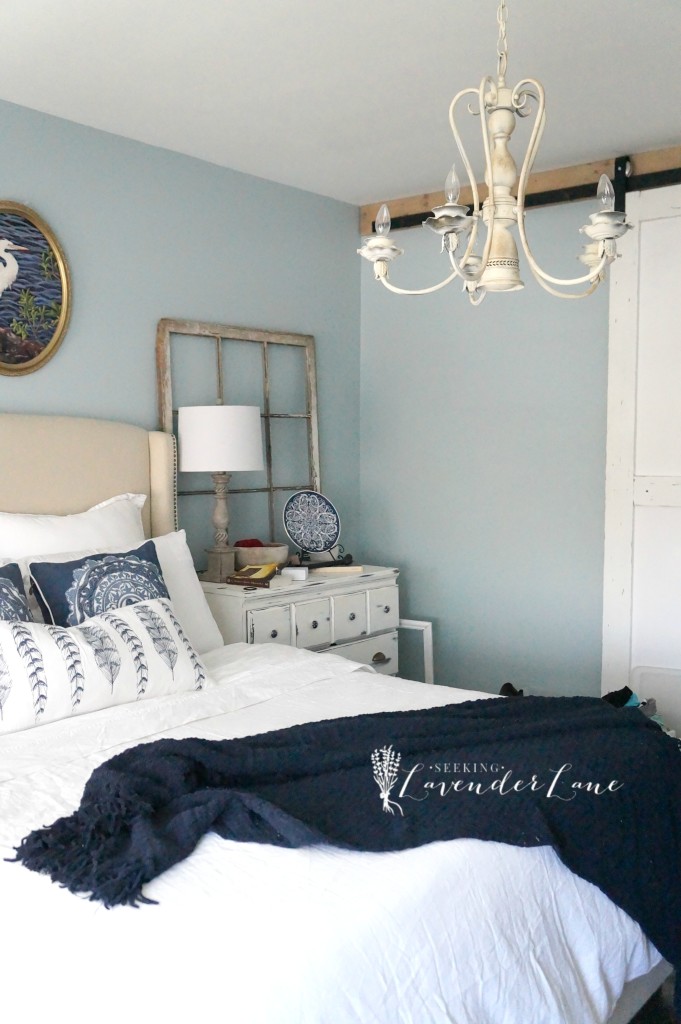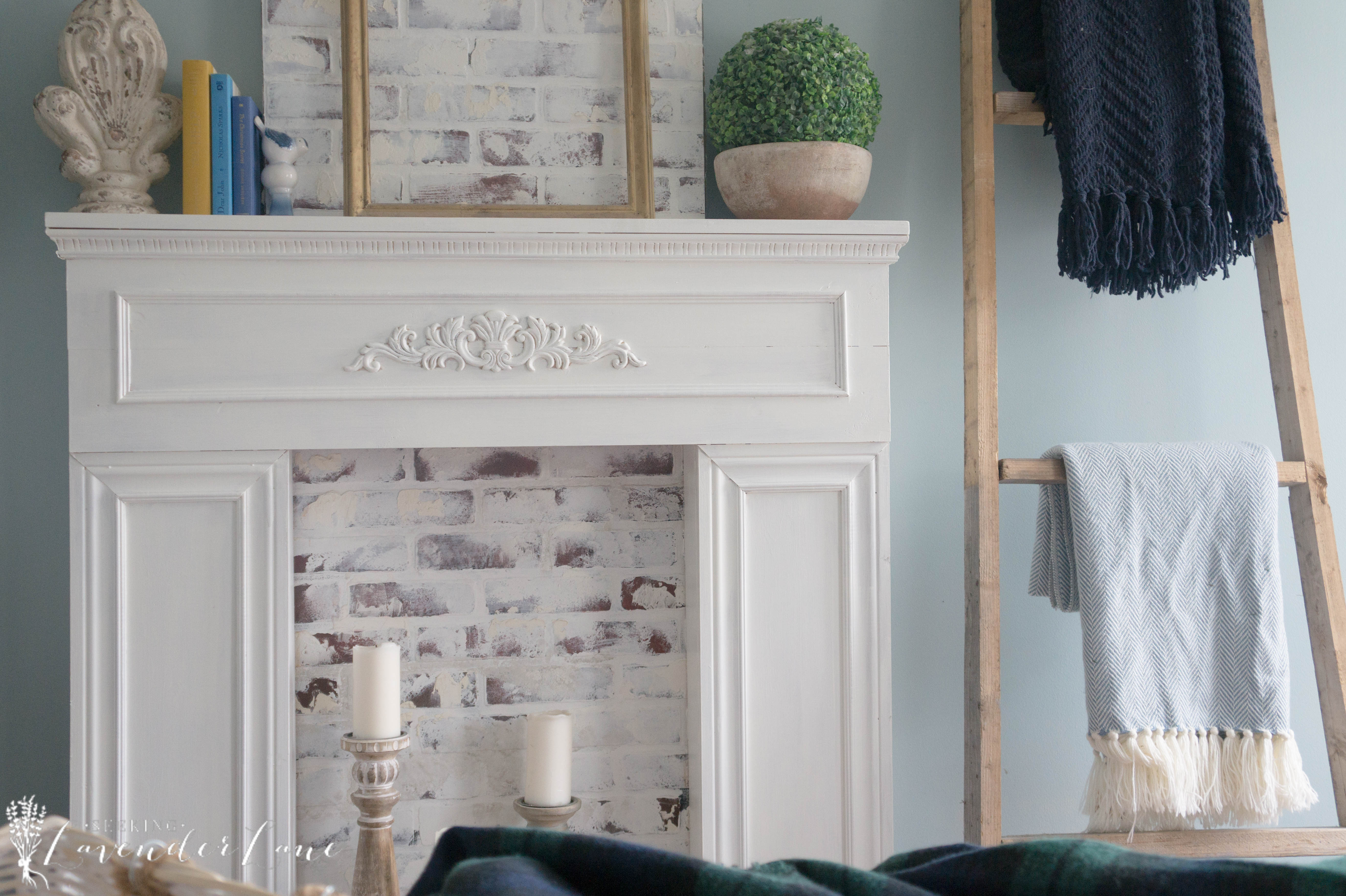 So, you can see what I mean. The space definitely had the style I was trying to speak, but it was missing the mark a bit. I initially thought it had to be the wall color. Though I loved this blue, I really disliked how it transitioned to this space. I felt like it was too bright compared to my neutral home. Once we painted our hallway a dark charcoal, I think is when I really started to cringe about this color. It just felt wrong after a while. I knew this was going to be a tough one to convince the hubby, because 1. He really hates me painting a room that has already been painted. and 2. I was going to request the color WHITE! He hates white lol. He thinks it feels like the 90's. I totally get that too, but I think with the right styling and for the right room white is the perfect color to neutralize a space. It for sure will brighten any room, and since I've been trying to accomplish brightening up my home as much as I possible can, white seemed like the right choice.
So we did, we painted the room white, but I'll save that for you all next week.
Let's take a look at my total inspiration for the room.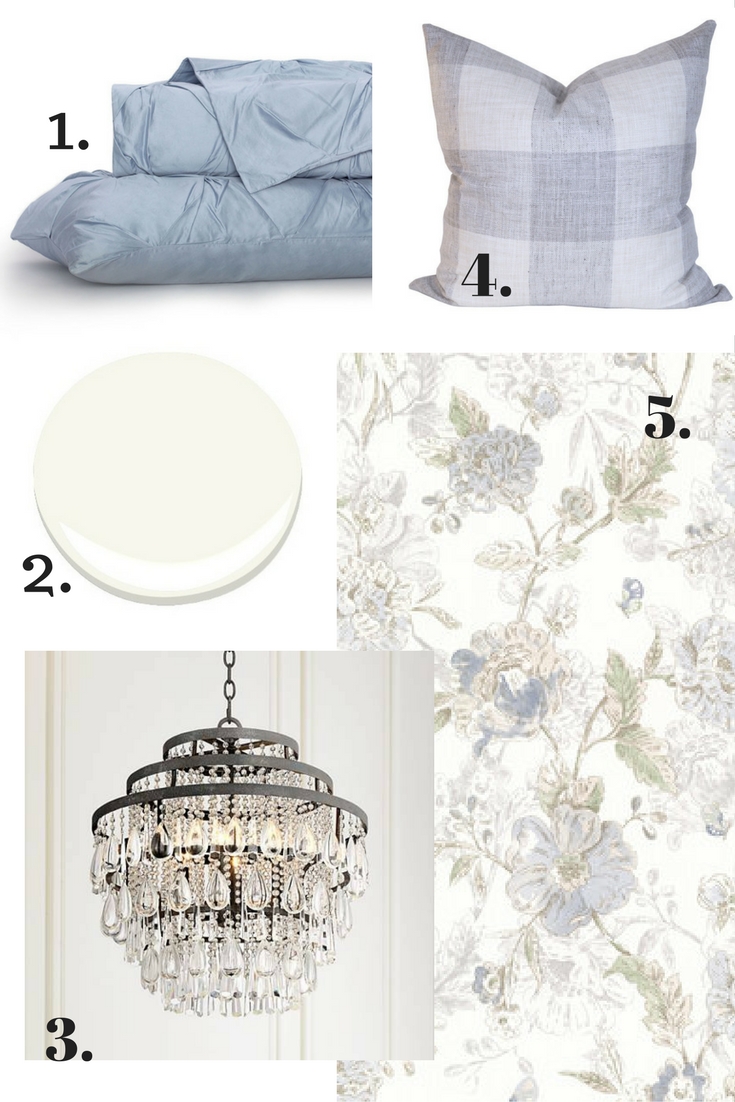 1. Crane and Canopy French Blue Bedding    2. Benjamin Moore Simply White
3. Lamps Plus Chandelier  (currently out of stock) 4. buffalo check/gingham print throw pillows
5. Floral-Vintage Wallpaper, from Wayfair
So, this is the the starting point of my design. I wanted to remove all the dark blues from the space, and make it feel light and airy. I still want to stick with the blues for the space, but with less all over blue and more touches of blue.
Check List
Paint Room White
Add Board and Battan Wall
Accent Wall with Wallpaper
Farmhouse Window Molding
New Bedding
Re-paint Dressers to match (maybe gray or white)
New Light Fixture
New Accent Pillows and Throw Blankets
Some new accessories such as some vintage pieces
New Lamps?
Maybe Shiplap the Fireplace (do you like the faux brick, I'm so-so with it)
New Wooden Tall Dresser (if it's in the budget)
Well, you guys it's going to be a long 6 weeks of revamping this space. The good news it's going to take my mind off of the crazy mess that's going on downstairs in my house. We've got the tiles in our kitchen and hallway almost done (we should be able to walk on it by tomorrow evening), and then I've got tons of dusting to do since our entire first floor has been covered in dust from the demo since Monday. I also have some big exciting room makeovers going on in our living room and dining room happening this May. I can't wait to fill you all in about that as well, but until then let's get this ORC on!
I'll catch you all next week, with some more tutorials and the reveal of the freshly painted white walls.
Thanks so much for the amazing brands that have helped make this design possible!
PLEASE STAY A WHILE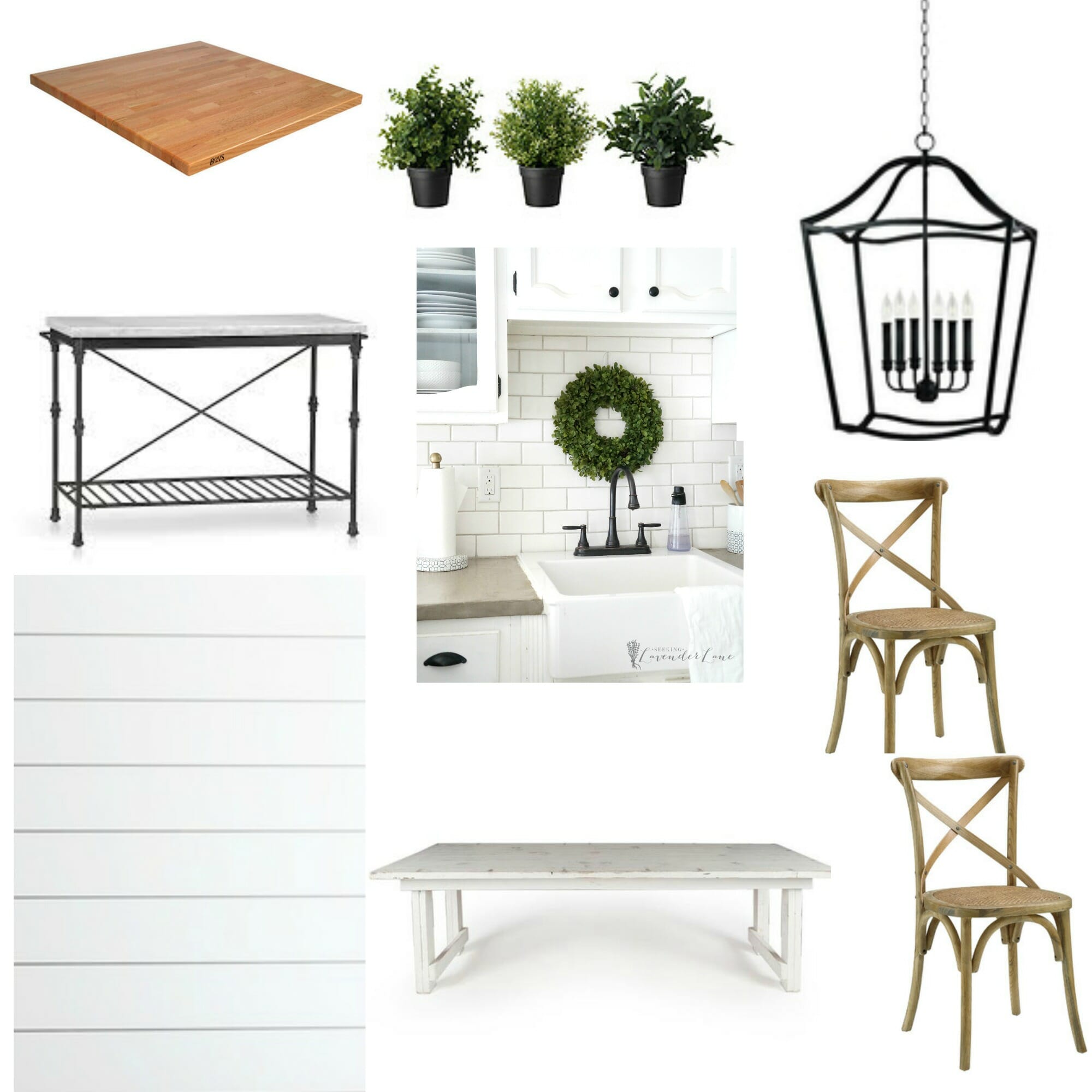 Week 1 ORC Spring 2016 Farmhouse Kitchen