This post is Sponsored by Cricut, but all opinions are 100% my own.
This post contains affiliate links that I receive a small commission from with no added cost to you. Thank you for keeping this little blog's lights on!
It has been a long two weeks you guys. I have had so much going on in our home…so blessed to be able to have the opportunity to add some "larger" items into our house. If you haven't heard last week we sanded and stained our hardwood floors in the living and dining room, and this week we have a team of workers demo-ing and installing new tiles in the main part of the house which includes the kitchen. I never thought I would say those words…I thought I would just dream about them the rest of my life, but here we are making the most of our home and putting in some beautiful brand new floors. With that being said, these photos were taken a few weeks ago before my house was a complete construction zone. We pretty much had to stay out of the house most of the day and will be for most of the week. If I'm a little M-I-A around here this week…then at least you know why. Some big amazing things happening around our little "suburban farmhouse" that is completing the picture of home for us.
Yesterday, I talked about how I had the opportunity to work with Cricut and  to own a new Cricut Air 2. It's one of the coolest machines I've ever seen and I love that it's so accessible and easy for any at home DIY/Crafter. The opportunities are endless on there and I've barely scratched the surface with mine. I mentioned yesterday, how I wanted to start off with an "easier" project so, I decided to create some DIY vinyl numbers. I have been dreaming of having numbered Farmhouse steps probably since we moved into our home, but really did not want to find stencils to paint each number, and I had not found vinyl numbers…so I just kind of never got around to that project. Once I knew I had my Cricut Air 2 machine, I was excited to give it a try and create some of my very own numbered vinyl stickers. A perfect little project that's also just as easy to remove if I changed my mind about the numbers in the future. I shouldn't mention this, but my husband absolutely hates the numbers. I'm not quite sure why, I absolutely LOVE them!
Materials:
Step 1 was to create my numbers. I knew I wanted them to be 4″ high so I selected the font and height for each of my numbers in the Cricut Design Space program. I have it on my computer as well as downloaded the App to my phone (which I haven't tried yet), but it's super easy to use and play around with when creating a new design. The numbers were easy to make and when I had finished all 13 I was ready to set my machine up to print.
Step2:
Connect the Machine and computer and start the cutting process.
Step 3:
Apply Vinyl to loading mat and load to machine. I had to cut on separate sheets to allow for all 13 numbers. This took about 30 mins for loading, cutting, and removing vinyl numbers.
Step 4:
Apply to stairs. I individually added my stair numbers to each step eye balling the process. Of course there is always the longer way to mark out each space, but I never take the longer route it's the impulsive side of me that has to jump right in. Fortunately my numbers turned out pretty straight and even.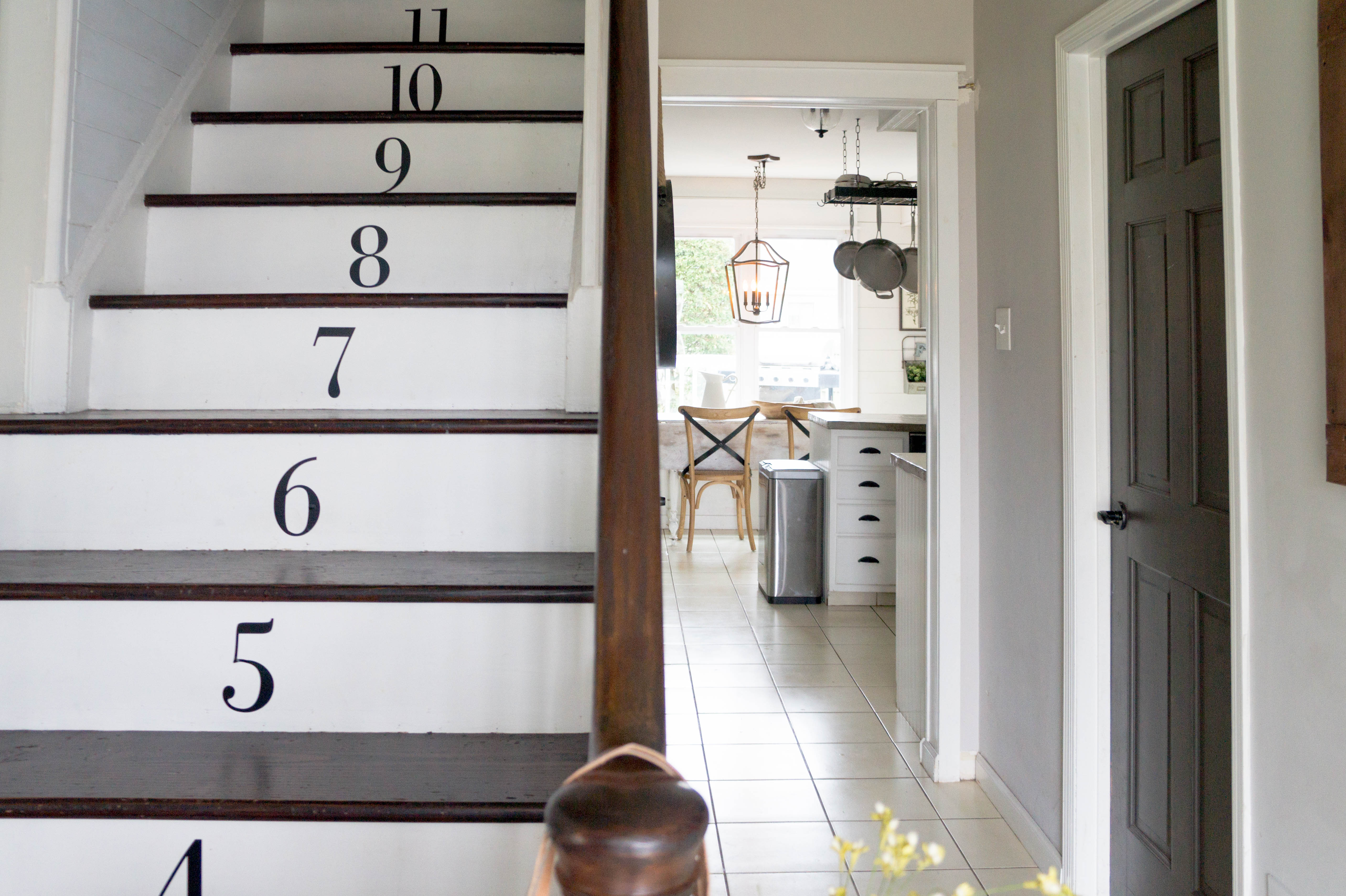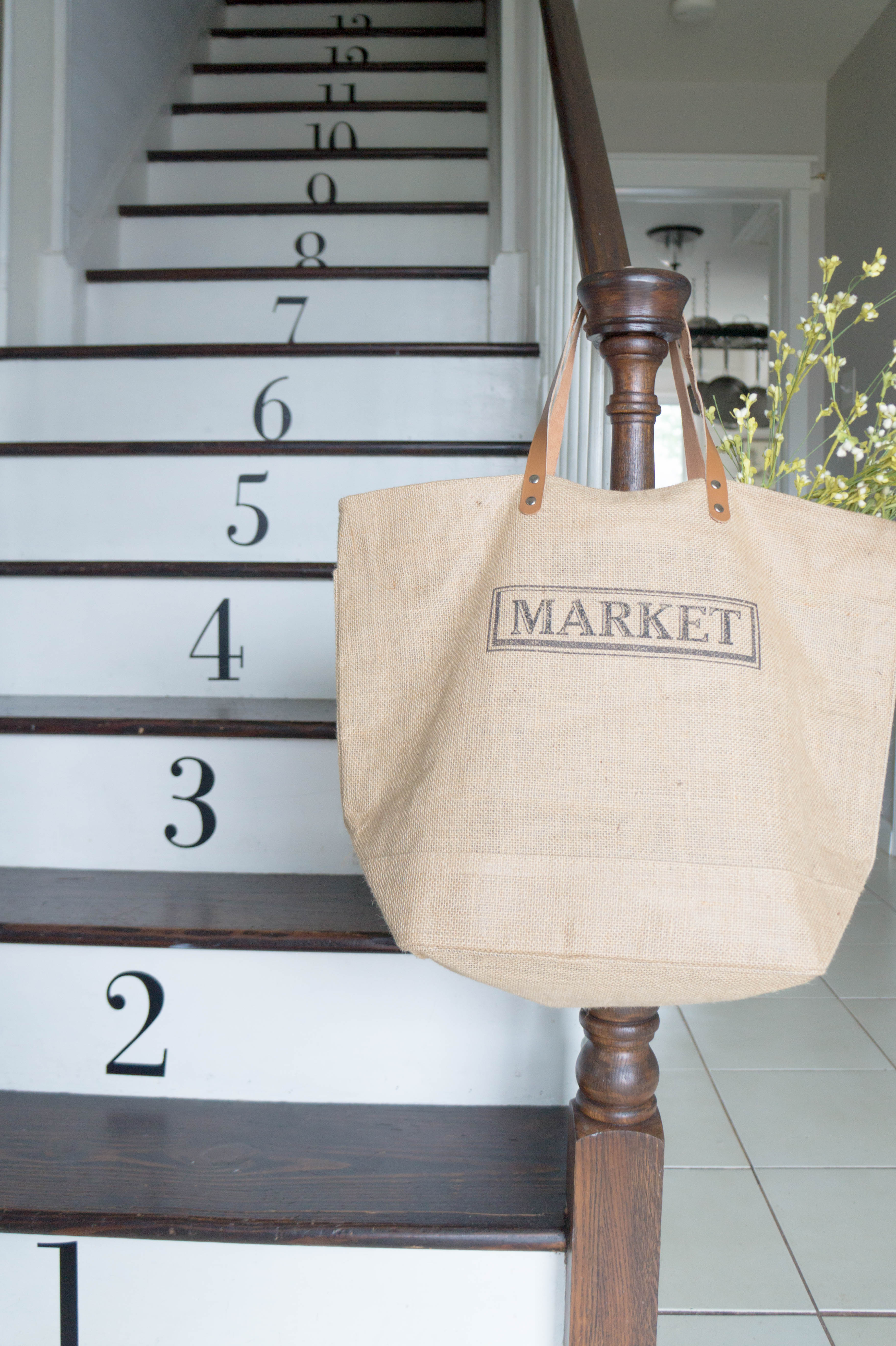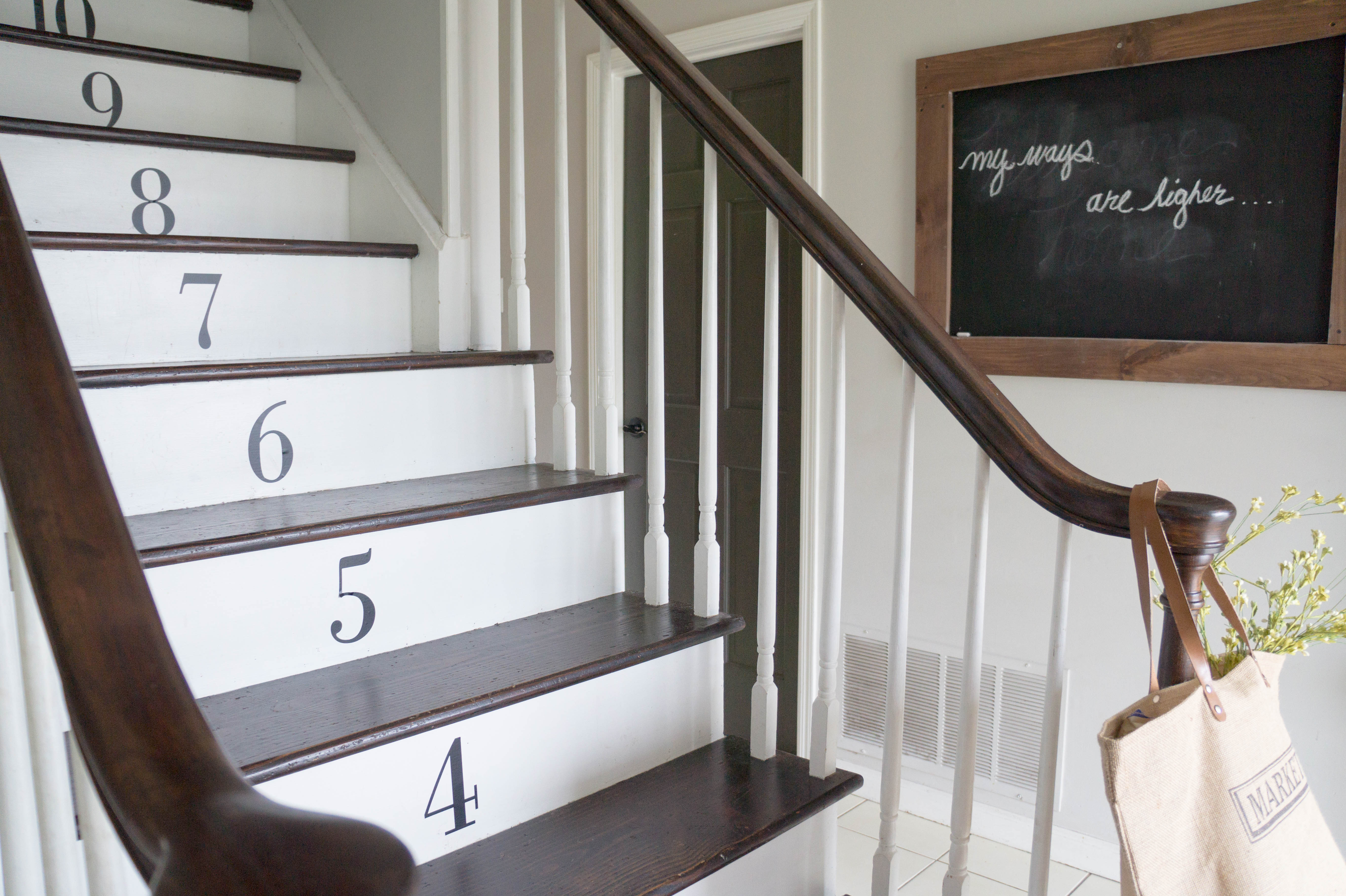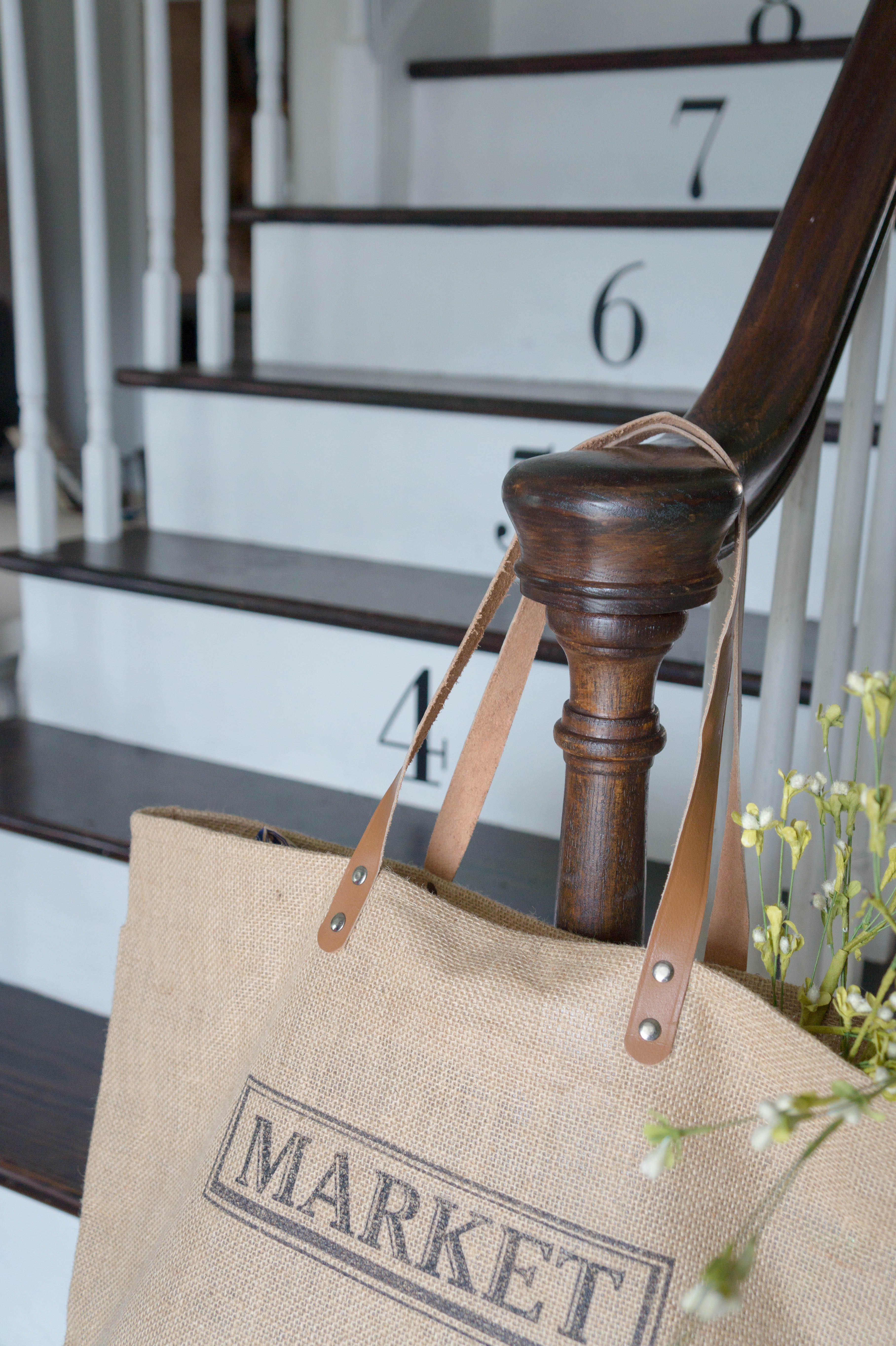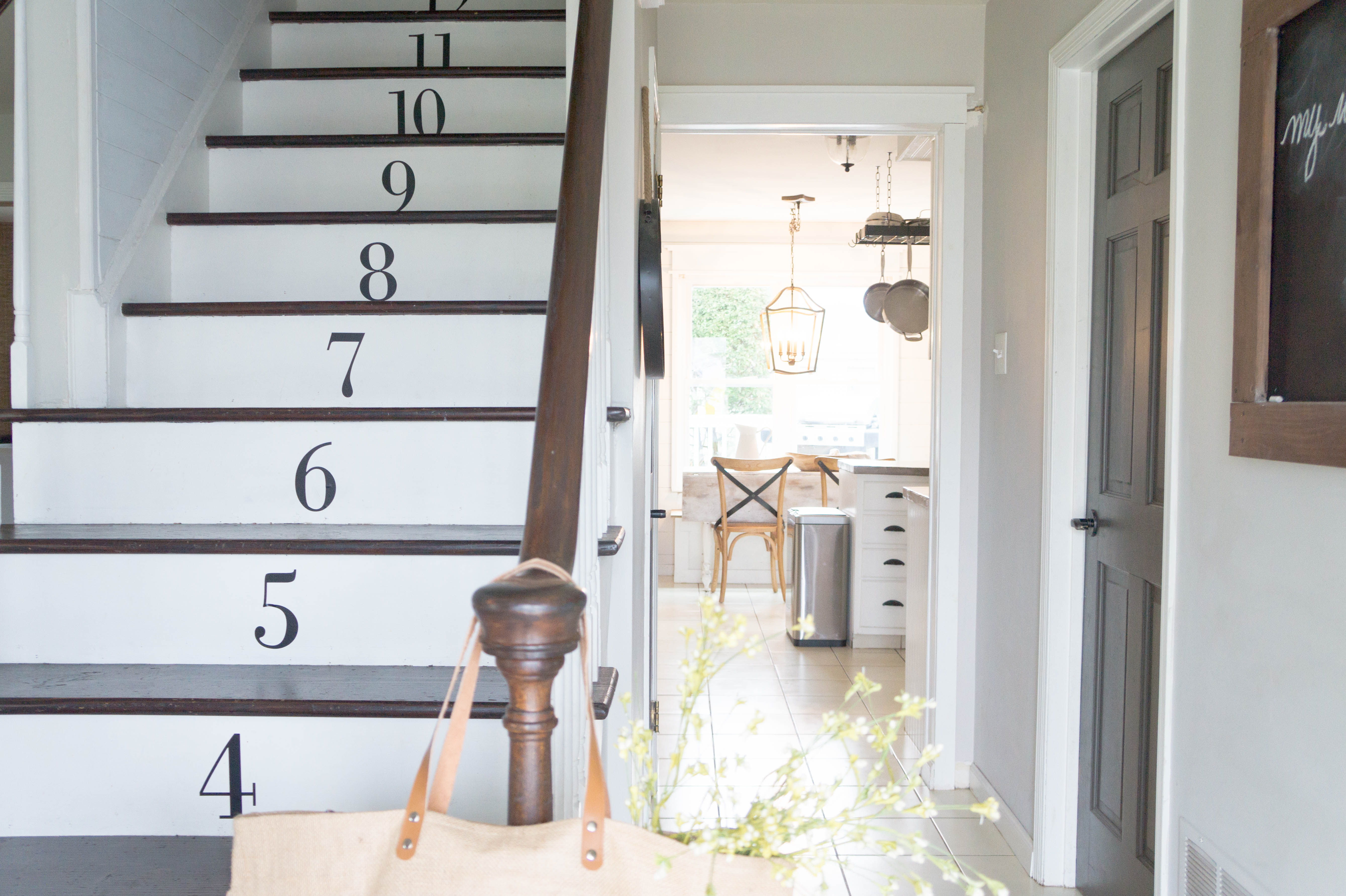 It was super easy and tons of fun to create. I am still shocked that I was able to create that myself as fast as I had and just absolutely loved how easy the Cricut Air 2 was to use. I can't wait to make more projects! So far, with all the other chaos going on in the house I haven't had the chance to just sit down and create more, but I'm so excited too.
I'm also excited for this space to come together again, and to have my new tiles to complete this Farmhouse entrance.
If you're a Cricut owner, I would love to hear some ideas for some future projects. I can only imagine the endless possibilities with this amazing machine.
Get Started on Your Own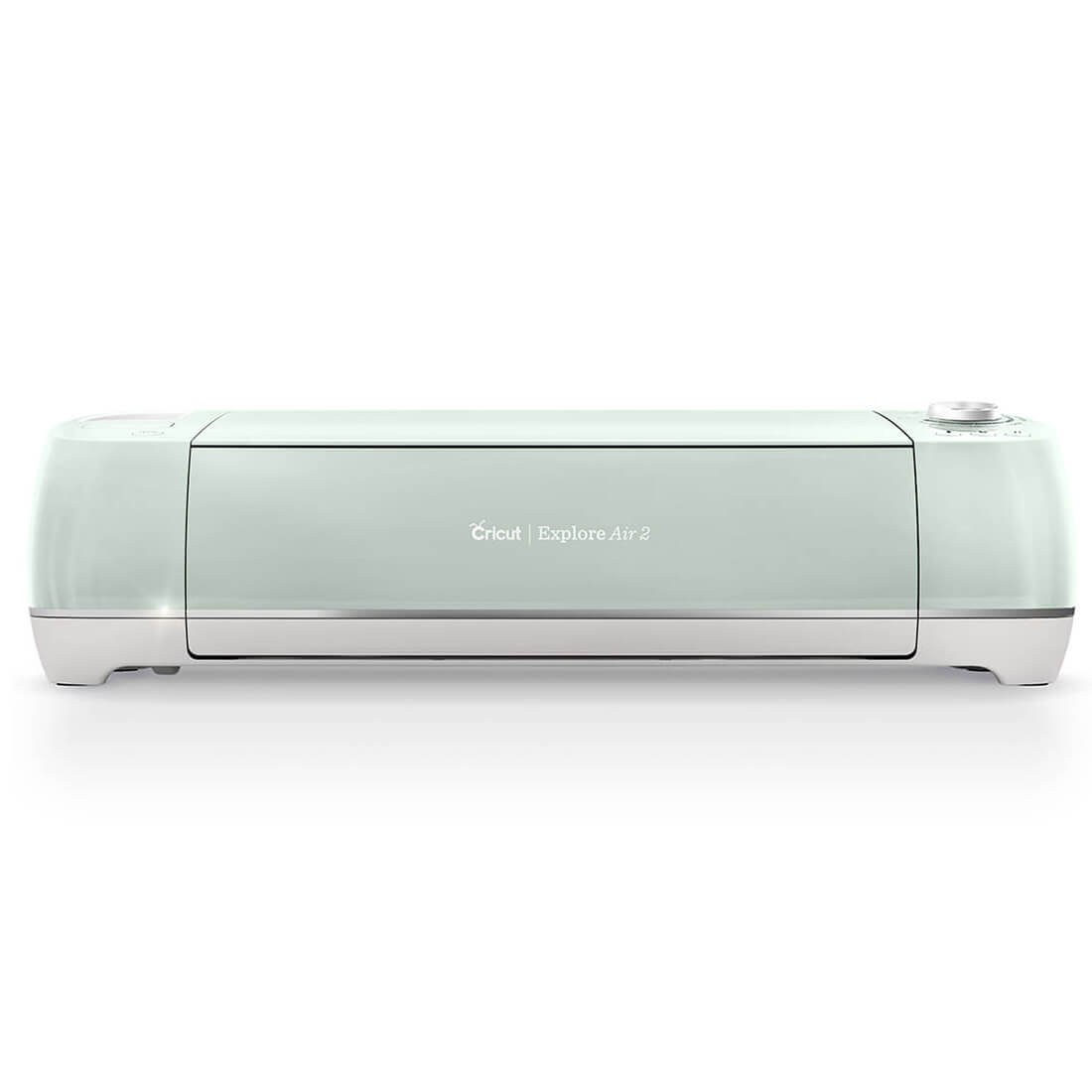 This is a sponsored conversation written by me on behalf of Cricut. The opinions and text are all mine.