It has been a busy spring so far over here. I mean between the house projects and the Spring decorating we are just so ready for this new season. Of course, just because we are ready for Spring doesn't quite mean that the weather is ready to become Spring like. Let's just say our February felt more like spring then the month of March. Praying that April will be much better than this month has been. Since I am quite ancy for the warmer weather and greenery, I've got another cute Spring space to share with you all today. Two weeks ago I shared my Family Room Farmhouse Spring Mantle, and my Spring French Farmhouse Tour, and now this week I've got a Simple Spring Mantel to share with you all. Thanks to Carrie, from from Lovely Etc for hosting another great year of Spring Tours. Be sure after my post to go check out some of the other bloggers, that are sharing their Spring Tours and projects as well this week.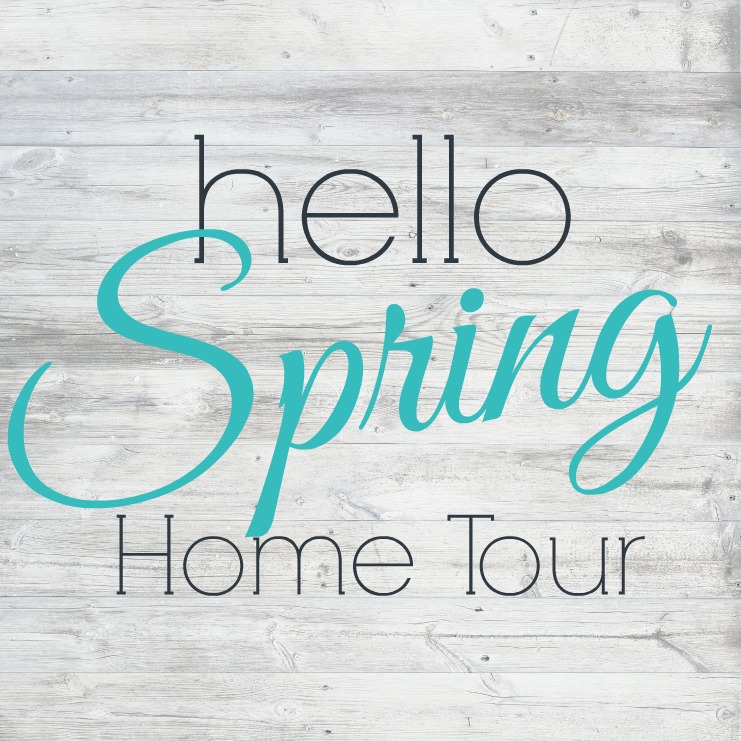 Creating that faux mantel in my bedroom for sure has made it exciting to be able to decorate two mantels each new season. I try not to overcrowd the one in our room too much since it's a bit smaller and I really like to keep the bedroom simple as can be. For more info on how we built this mantel you can click here for details.
So I kept it simple this season especially since we decided to paint our bedroom white. I'll be sharing that in a couple weeks with you when the One Room Challenge starts. Long story short I was going to just paint my room but then once I did I decided I wanted to do more with it and thought maybe it would be easiest to do this space instead of our master bathroom for the challenge. I don't know when that Master bathroom is getting done, but it's going to be put on hold again.
So, back to my spring mantel. It looks extra fresh with my white walls and I'm loving how the white mantel feels especially vintage. I wanted the pieces to feel collected for the space, so I paired some books, a few candle holders, and a pretty little basket with my faux hydrangeas. It was these few touches that made my room feel bright and set for Spring.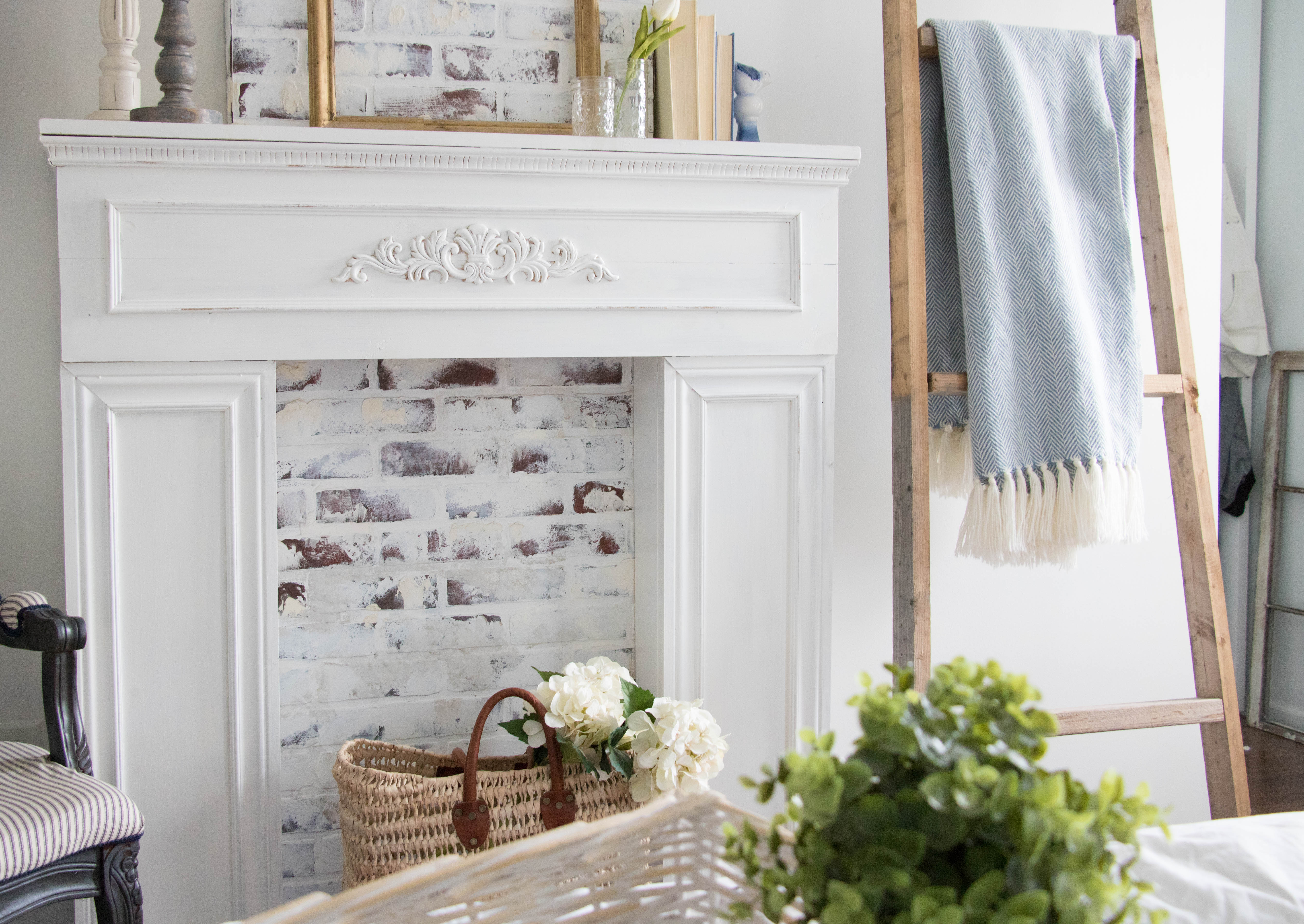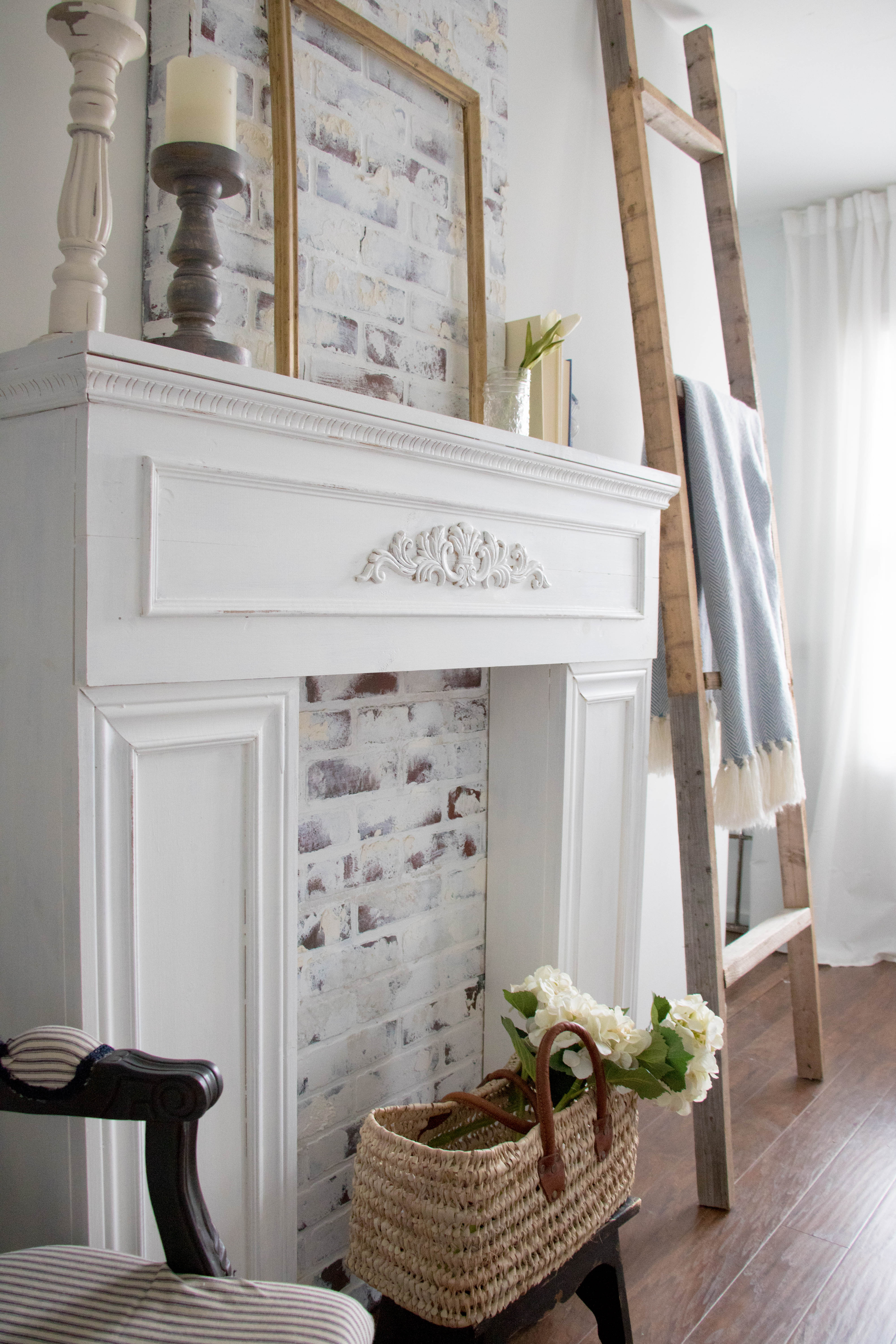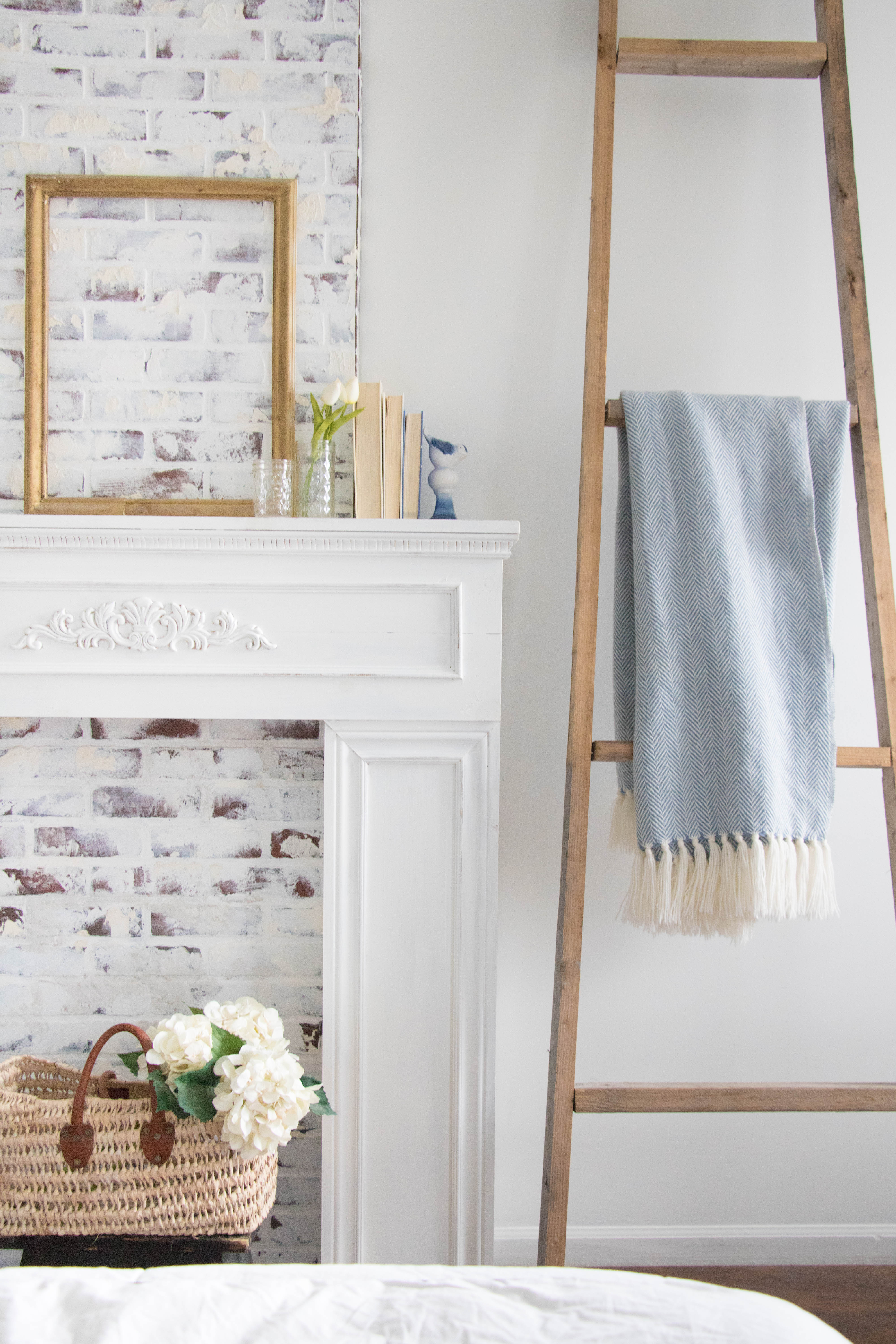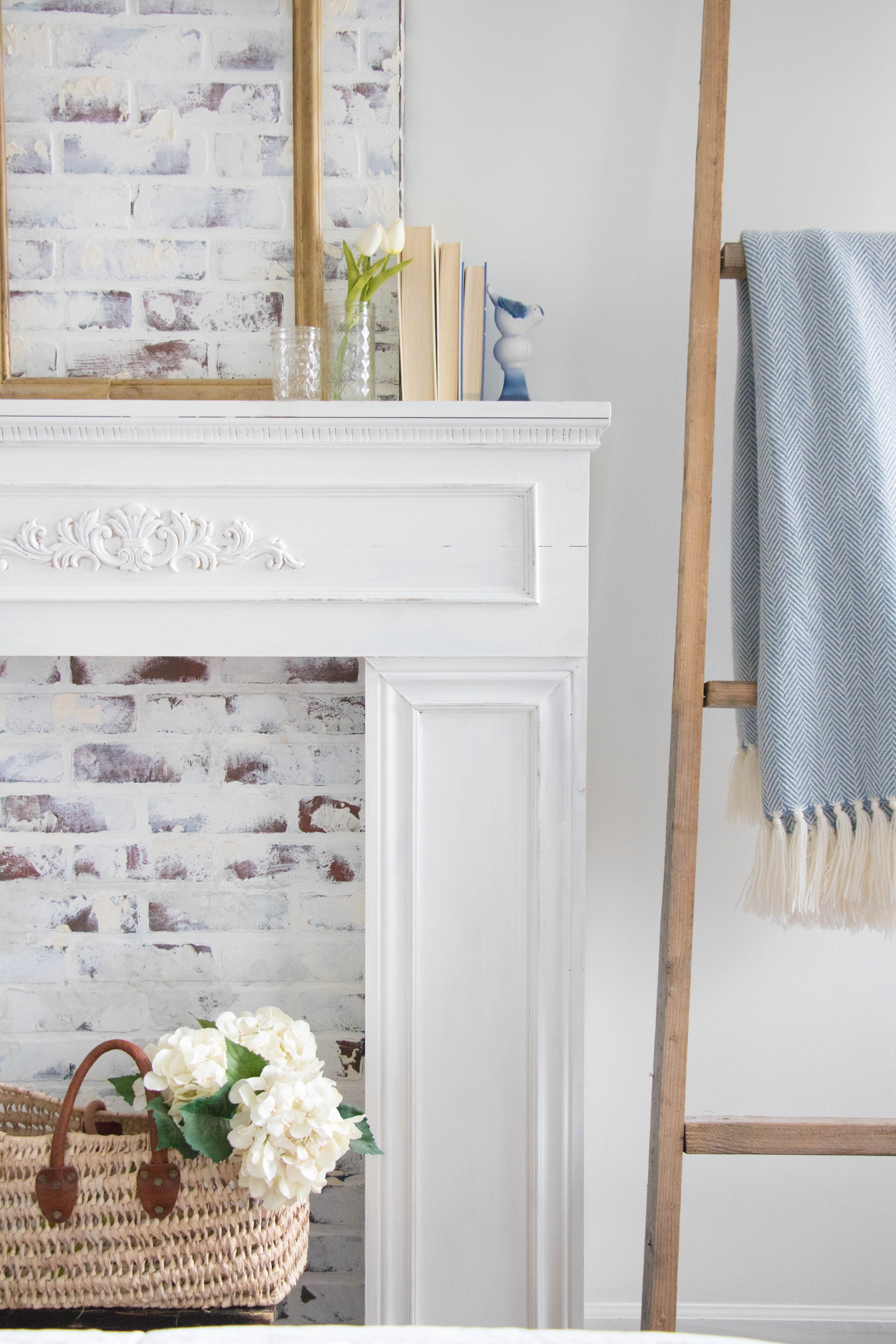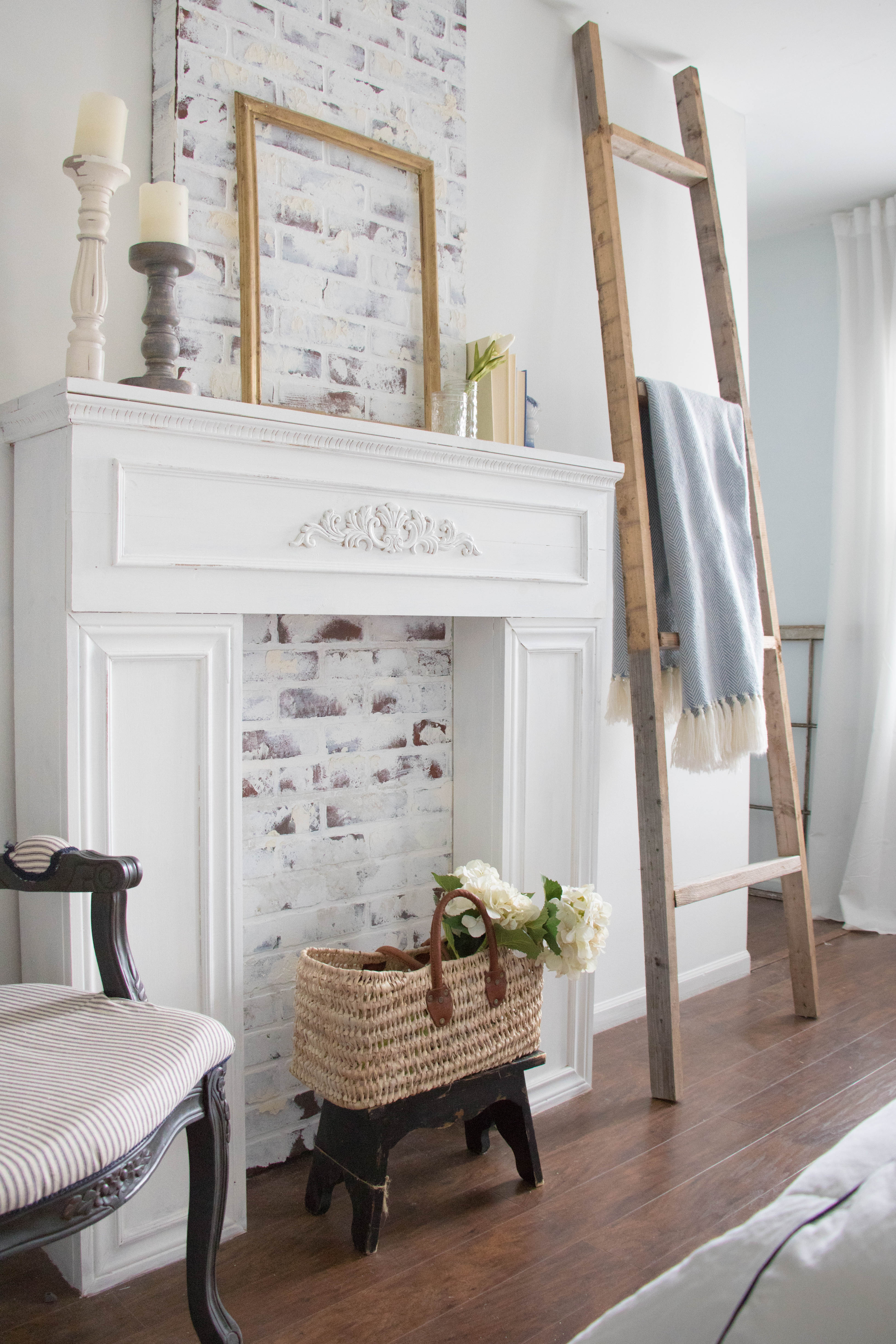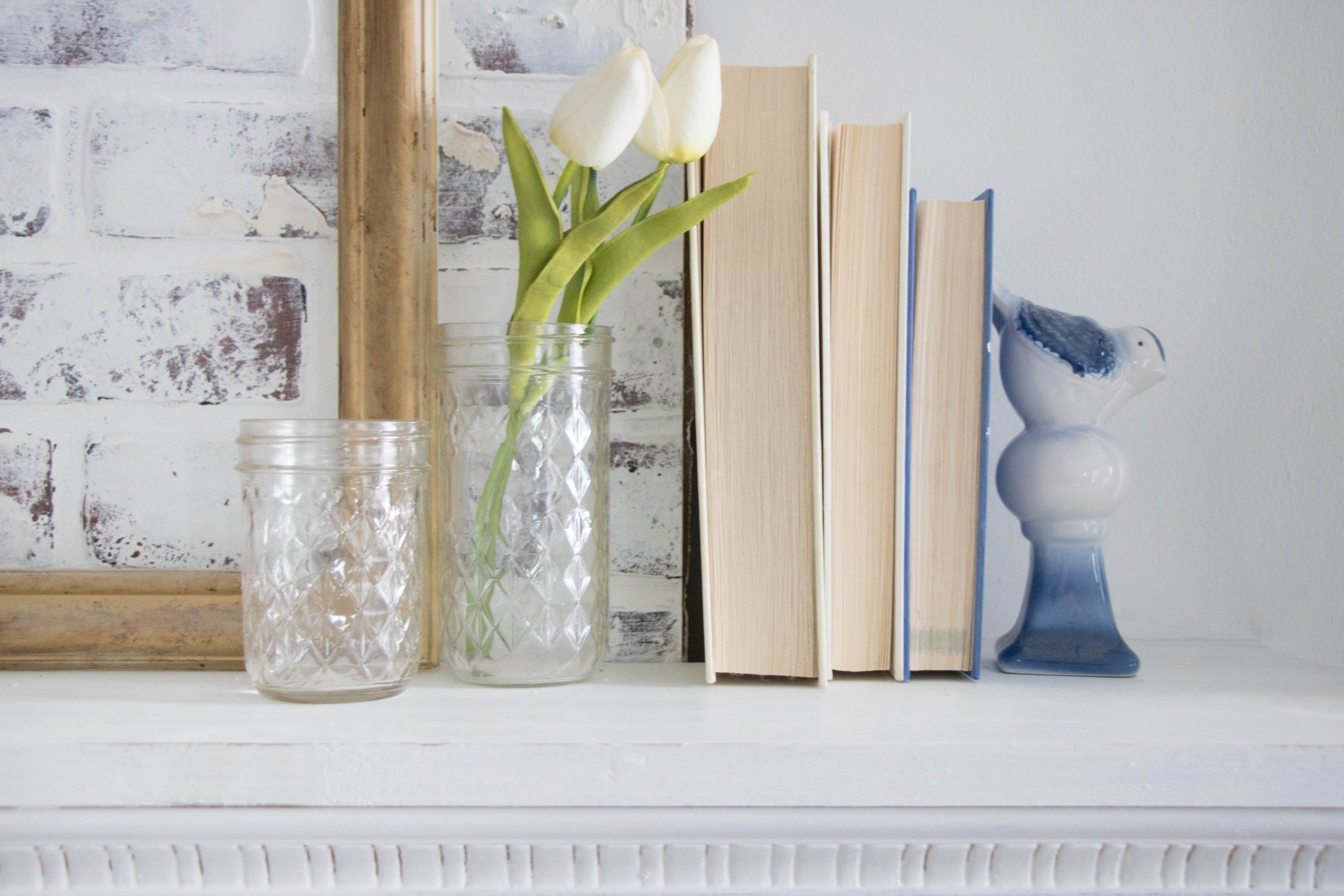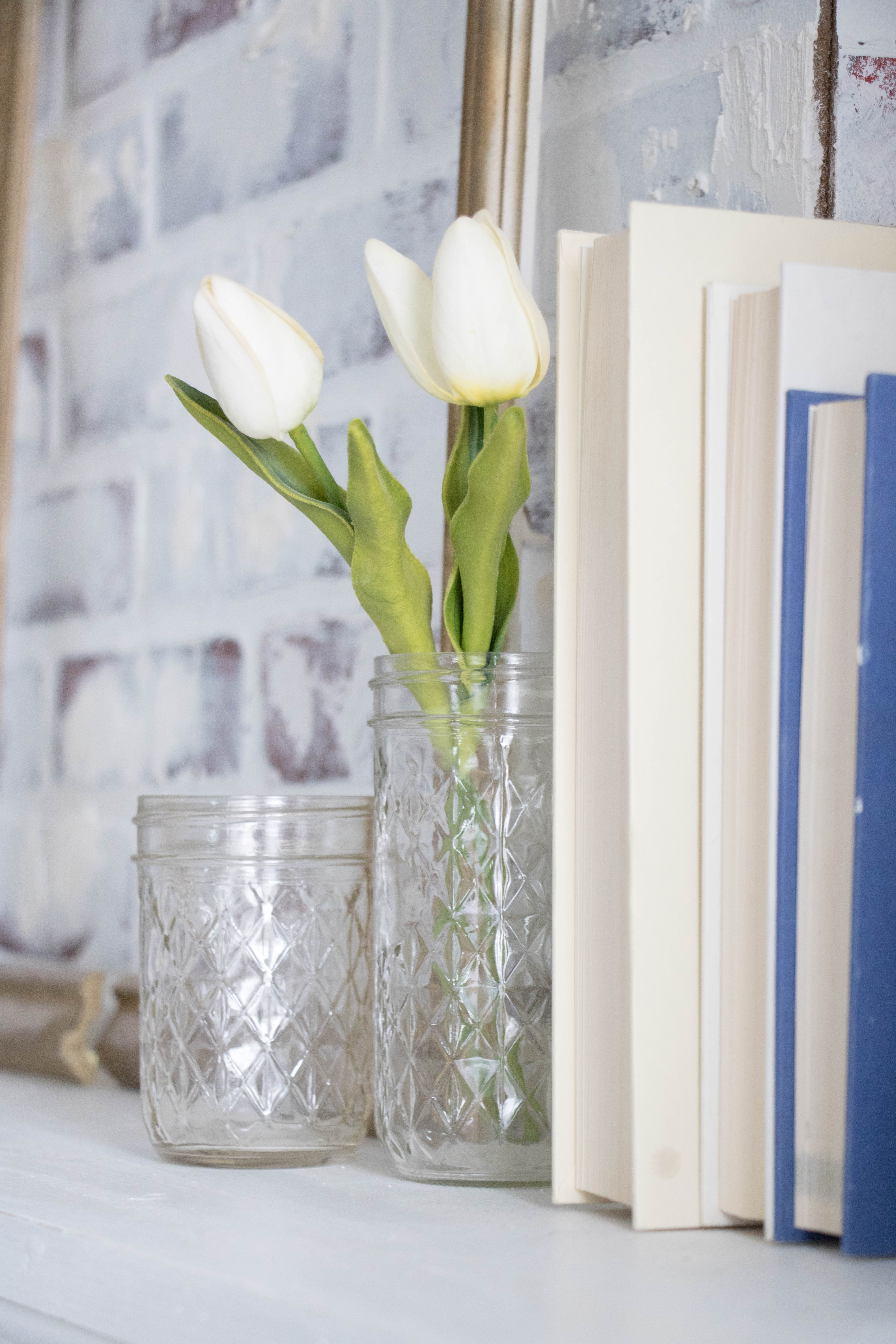 GET THE LOOK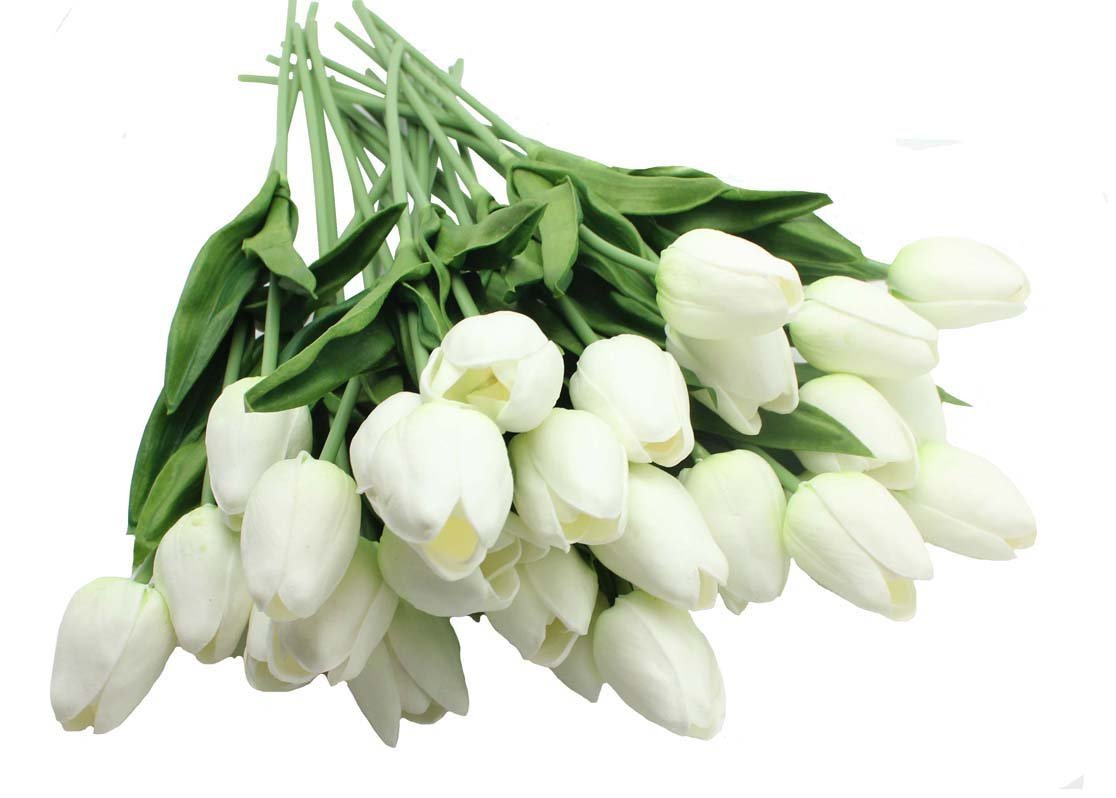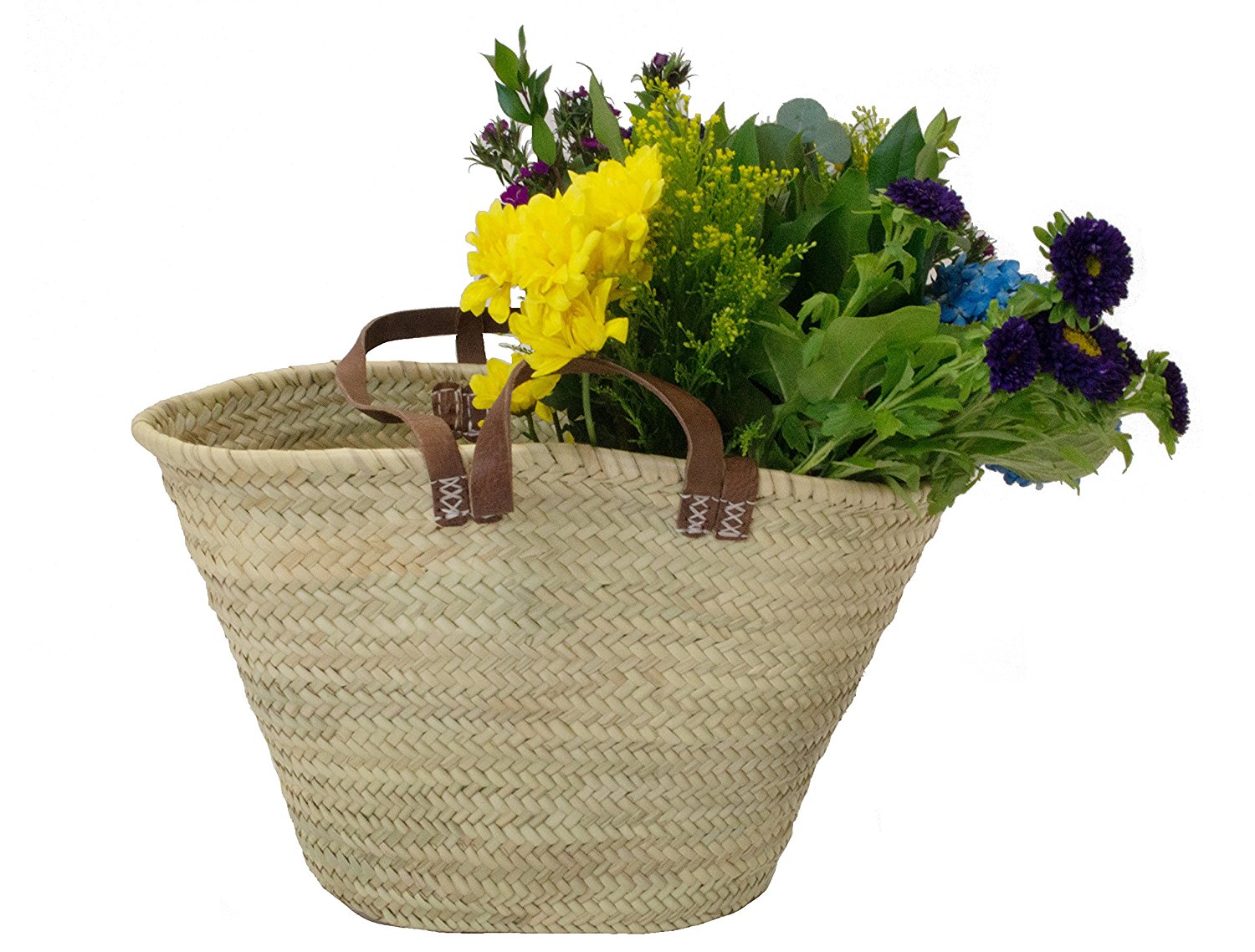 Stop by all the other Spring Decor Posts
PLEASE STAY A WHILE