Take a look at what's HOT in Design trends 2018
So, we are a few weeks into 2018 and if you are like me, you are starting to plan your big design plans for your home. Are you going to officially take on that bathroom reno? update your bachelor pad furniture to something more grown up, or maybe just change up a few things like that outdated light fixture and wall colors. Well, I've got just what you may be wanting to read before you take on any of those projects. A look ahead of what we should expect in design trends 2018. There may be design ideas you have that did not make the list or that color you've been wanting to paint, but just realized it's no longer trending…but that's okay it's your home and you go with what you  LOVE, but if you were curious and wanted to be sure to be with the times…I've got a few trending ideas to share.
this post contains affliate link links that I make a small commission with no added cost to your purchase.
Kitchen
Well, we all know a Kitchen is a HUGE investment and you want to be somewhat on trend in 2018 so you're not changing things up a few years from now. So, let's see what' HOT!
BOLD COLOR!!!! 
This photo from Decor Pad, shares that dramatic color cabinet. We are seeing a lot of Navy, black, and green for 2018!
Minimalist
This gorgeous photo is the perfect way to describe a minimalist kitchen. No upper cabinets, simplistic touches and of course a Farmhouse Sink!
That brings me to my next style, No Upper's! We saw that a lot this past year and I believe this look is here to stay!
Wood!
Wood is back, but with a modern sleek feel. Mixed with painted cabinets or a gorgeous backsplash, we will see wood making its way back to trendy! Source
Paint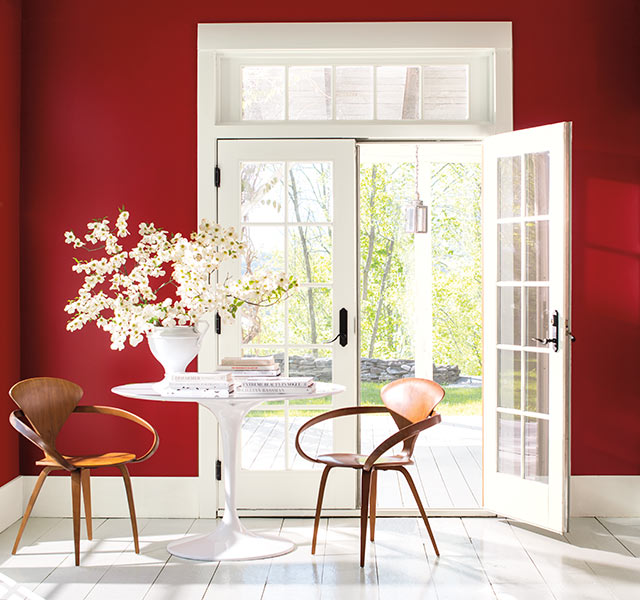 Caliente! from Benjamin Moore was named the color of the year. You won't catch this in any of my designed spaces, but do you love seeing red a hot color again?
What else in colors?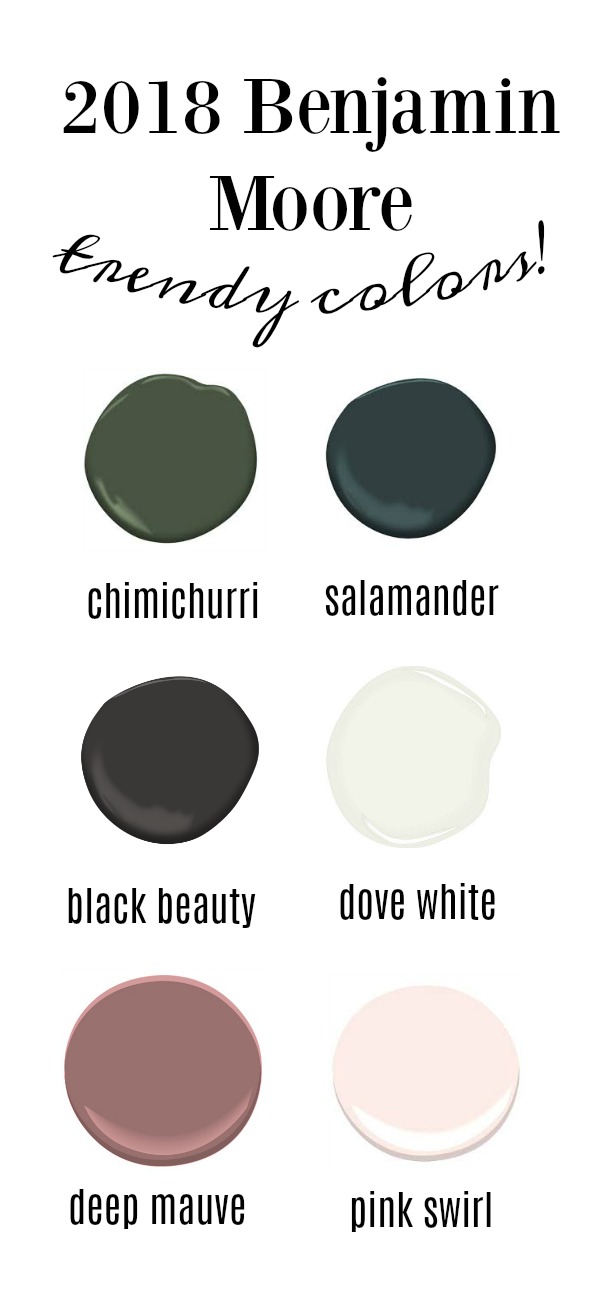 This year we are going to see a lot of bold dramatic colors…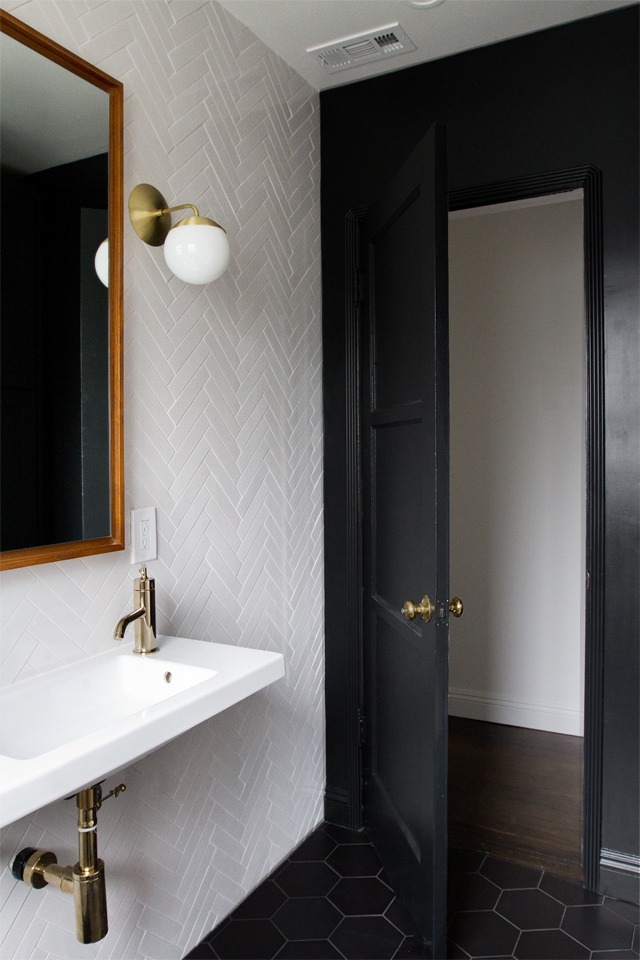 black walls (you all know I love that)
Green! Loving this new look from my friend Amanda's new laundry room, from Sincerely Marie Designs.
Blush, looks so chic painted on a door! It's a great romantic color that brings a fun change up to a neutral shade.
Furniture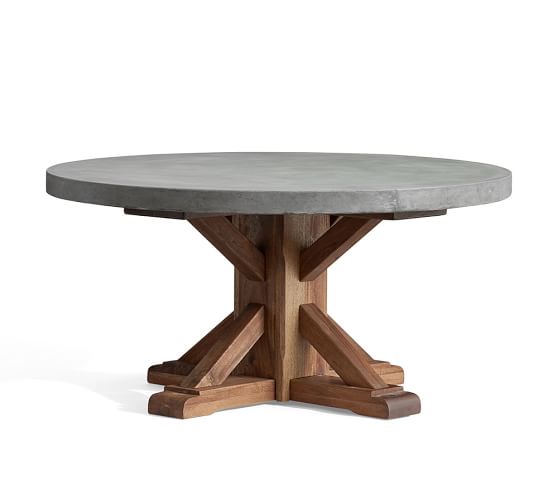 My new favorite coffee table, I spotted this one the other day and I fell in LOVE! Marble and wood.
Velvet

Vintage wood pieces, love this photo from Saw Nail and Paint.
Accessories
Vintage Rugs (and some more blush)
Everything Else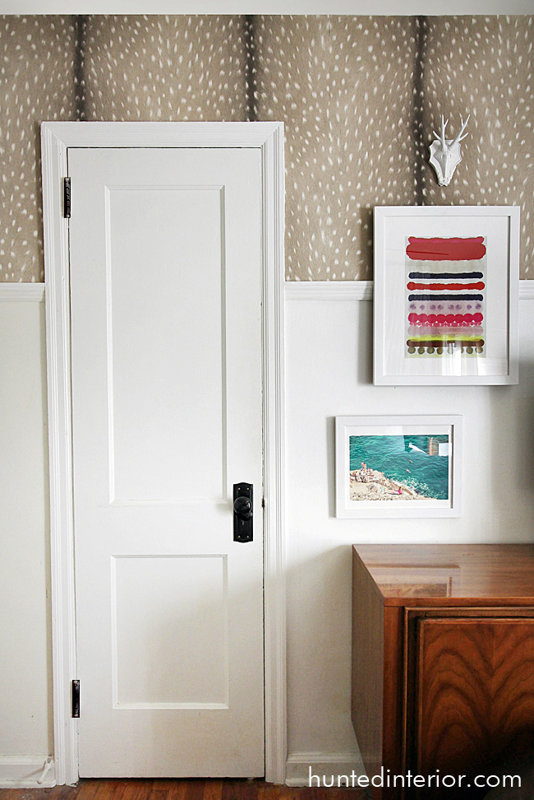 Of course, the list can go on and on, but these are a few of the trendy happenings in the design world. Your taste and style will be the deciding factor, but how fun is it to see how far design has come and what 2018 will bring. I just think it gets better and better…though I'm not quite a modern fan myself. I do think some of my favorites that I've seen is the moody dramatic paint colors, loving the blush, brass, all kitchen design has me in awe and anticipating the day we can do a true kitchen design, and vintage everything always gets me excited!
Please Pin