Step's to Painting Kitchen Cabinets
Painting Kitchen Cabinets is one of my least favorite projects to do and this was the third time I've taken on this kind of project. Though it's annoying and time-consuming it's definitely a project with a dramatic update for little $$$. I think that's why I've taken on this project a few times now…I'm always on a budget lol. So with this recent makeover, helping my MIL update her Kitchen we decided painting would be best to keep costs down. She already has a nice size kitchen but just needed to make it a little more modern and fresh. We took on a five-week challenge hosted by Stephanie from Casa Watkins, for the New Year Room Refresh, and you can see our design plans for the space.
Materials
this post contains some affiliate links that I make a small commission from with no added cost to your purchase.
Benjamin Moore Advance Paint (dove white)
Paint Brush
Painters Tape
Steps to Painting Kitchen Cabinets
Read about how to prep Kitchen Cabinets before painting here. 
Depending on your hinges you can decide to remove cabinet doors or keep on. Becuase these are exterior hinges we removed the doors and hinges to paint. I have in the past painted cabinets with the hinges on the inside and they are much easier to not remove and paint.
I chose not to prime or sand my cabinets since they have worked in the past, but this doesn't mean this will work for every cabinet and every kitchen.
Use a foam roller for large surface areas and cabinet doors.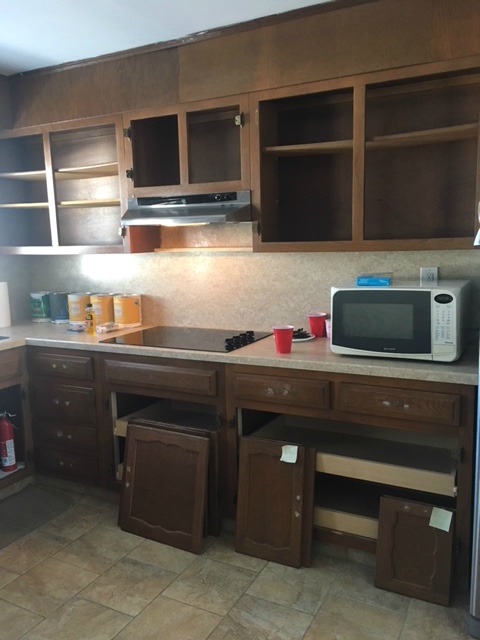 Remove Doors and use wood putty to fill in hardware holes.
Sand once dry.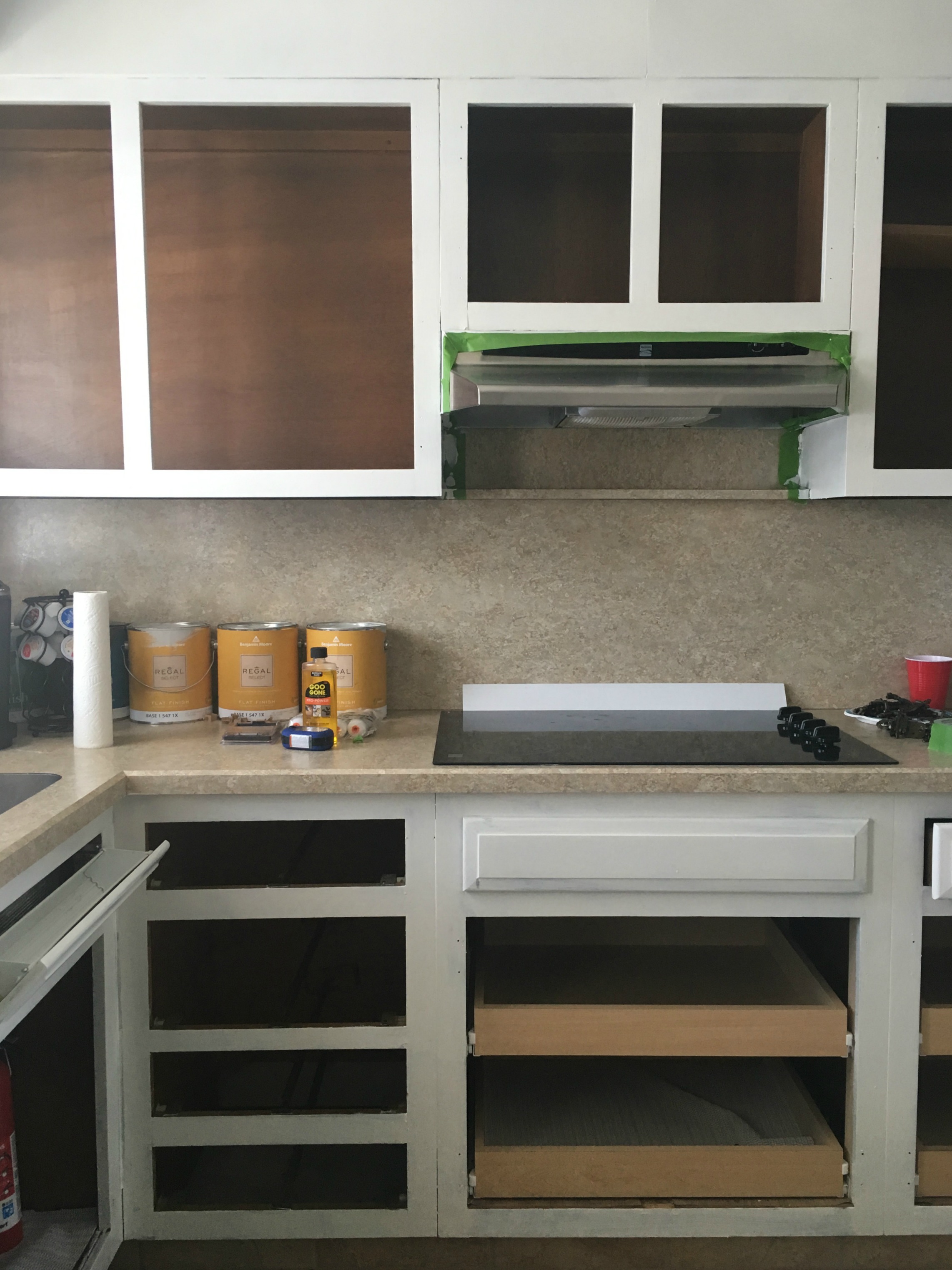 I removed the drawers that overlapped, but kept the others in place and just opened the drawer to paint.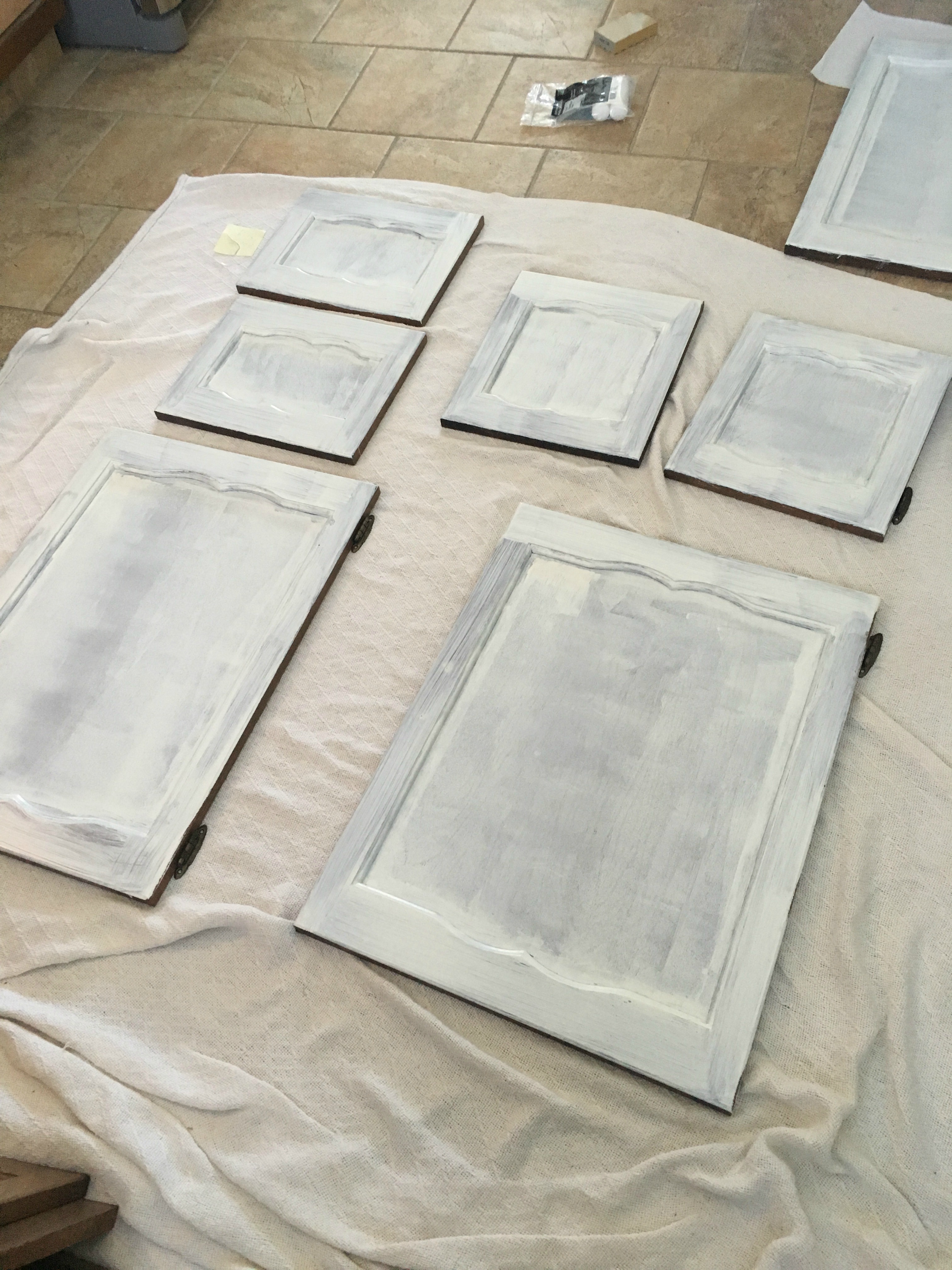 Use paintbrush to get into grooves of the cabinets then go over with the foam roller and paint over the frame and inners.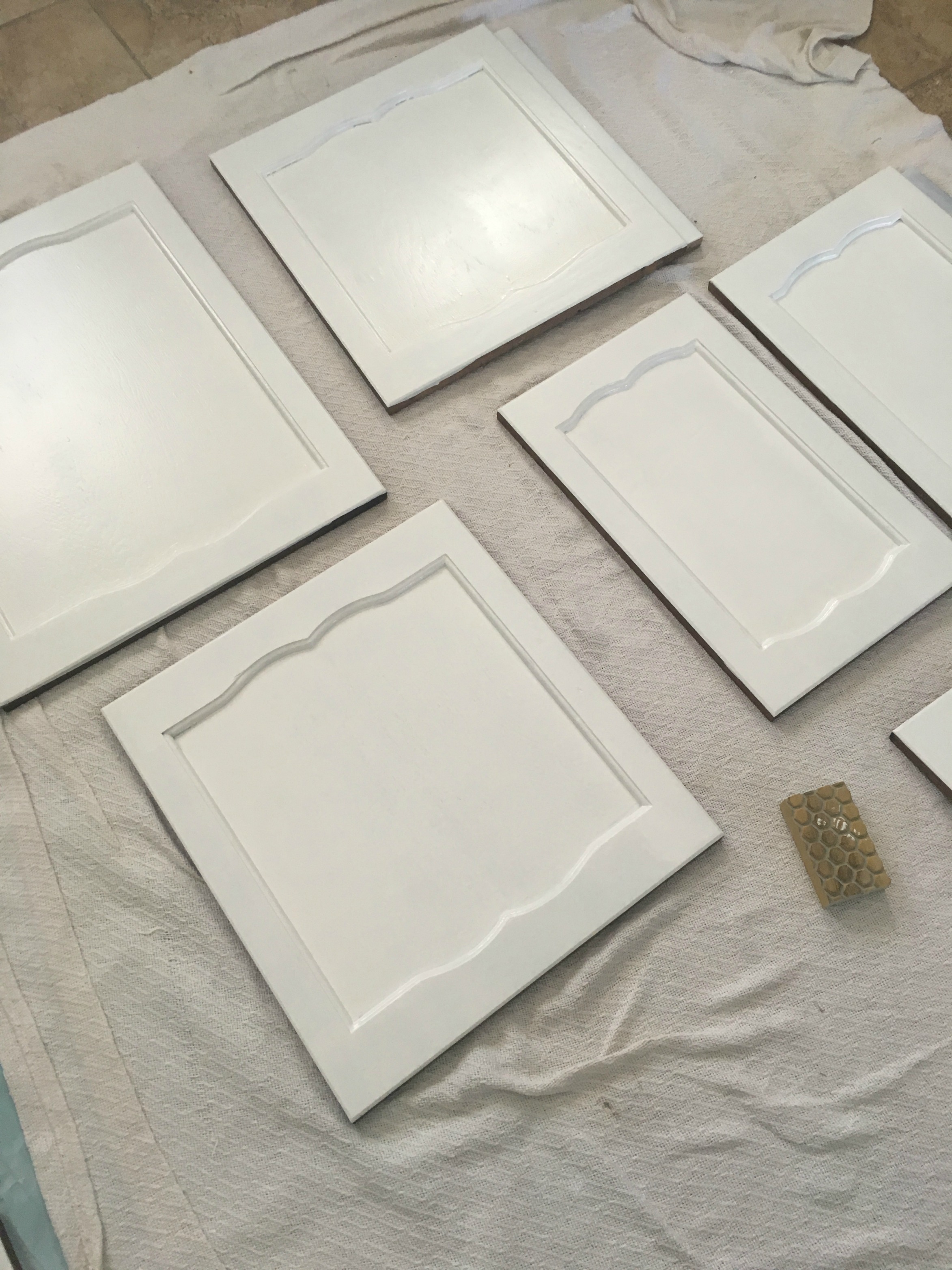 Wait until one side dries the flip cabinets over and repeat on back.
About 4 coats and a few touch ups later we officially finished the cabinets.
I would say the best advice for painting cabinets is being patient. It is definitely time-consuming and turns out to be a bigger job than you originally anticipated.
We are getting closer to the reveal!
What's left to do
Hardware
Rug
Rolling Cart/island
stools
accessories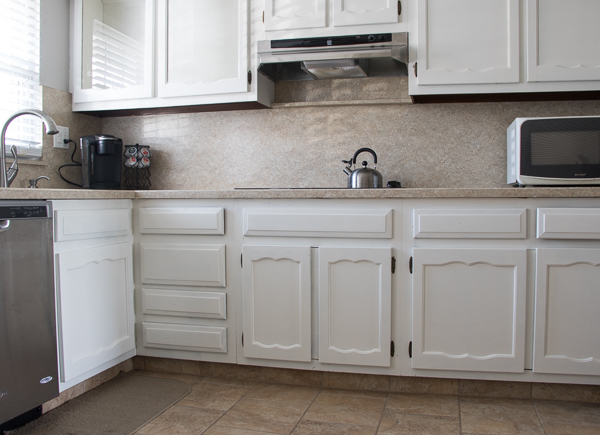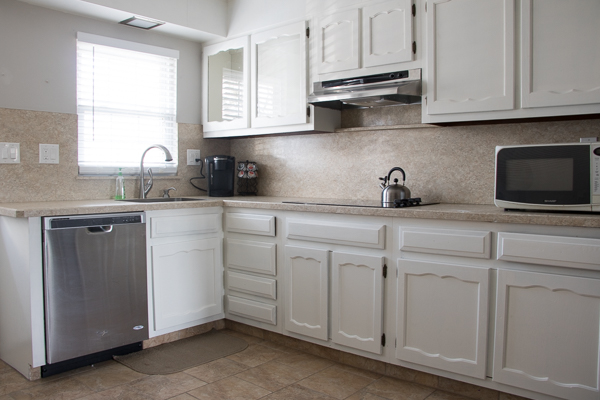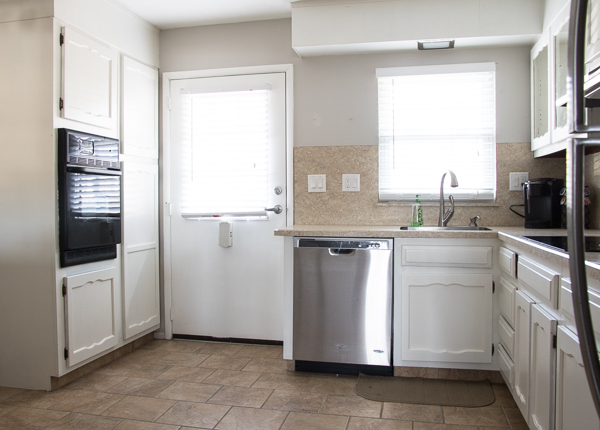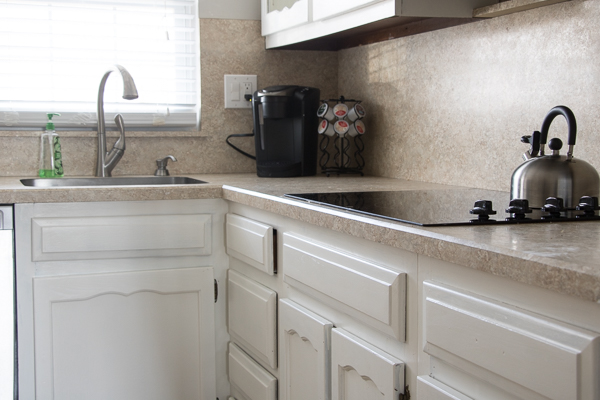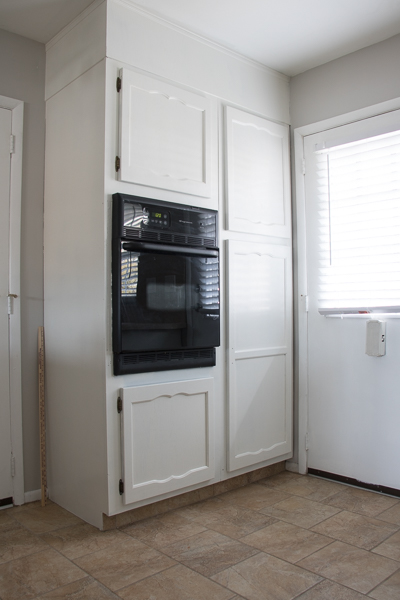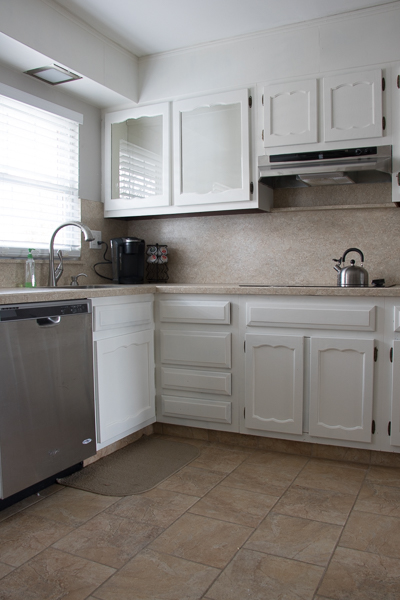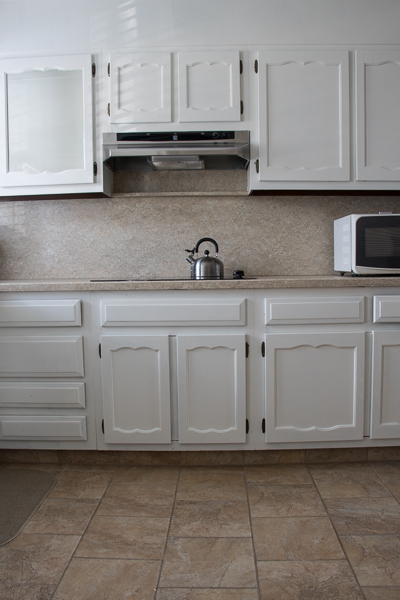 BE INSPIRED DAILY and FOLLOW ME ON FACEBOOK
Please Pin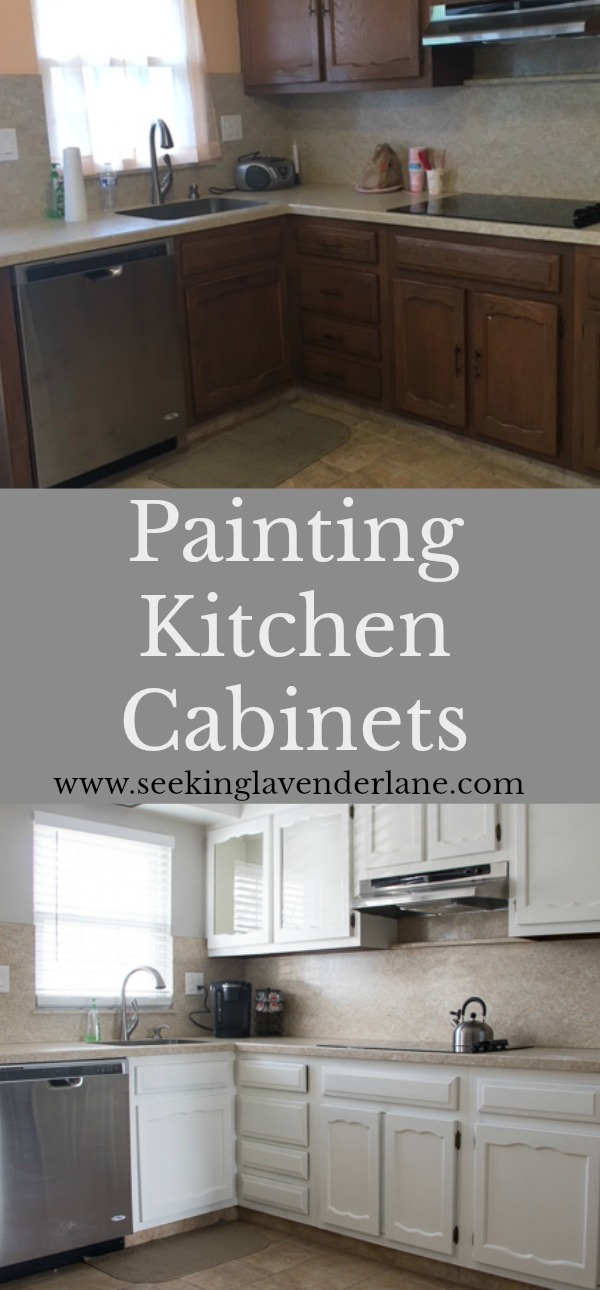 More Posts Related to Painting Kitchen Cabinets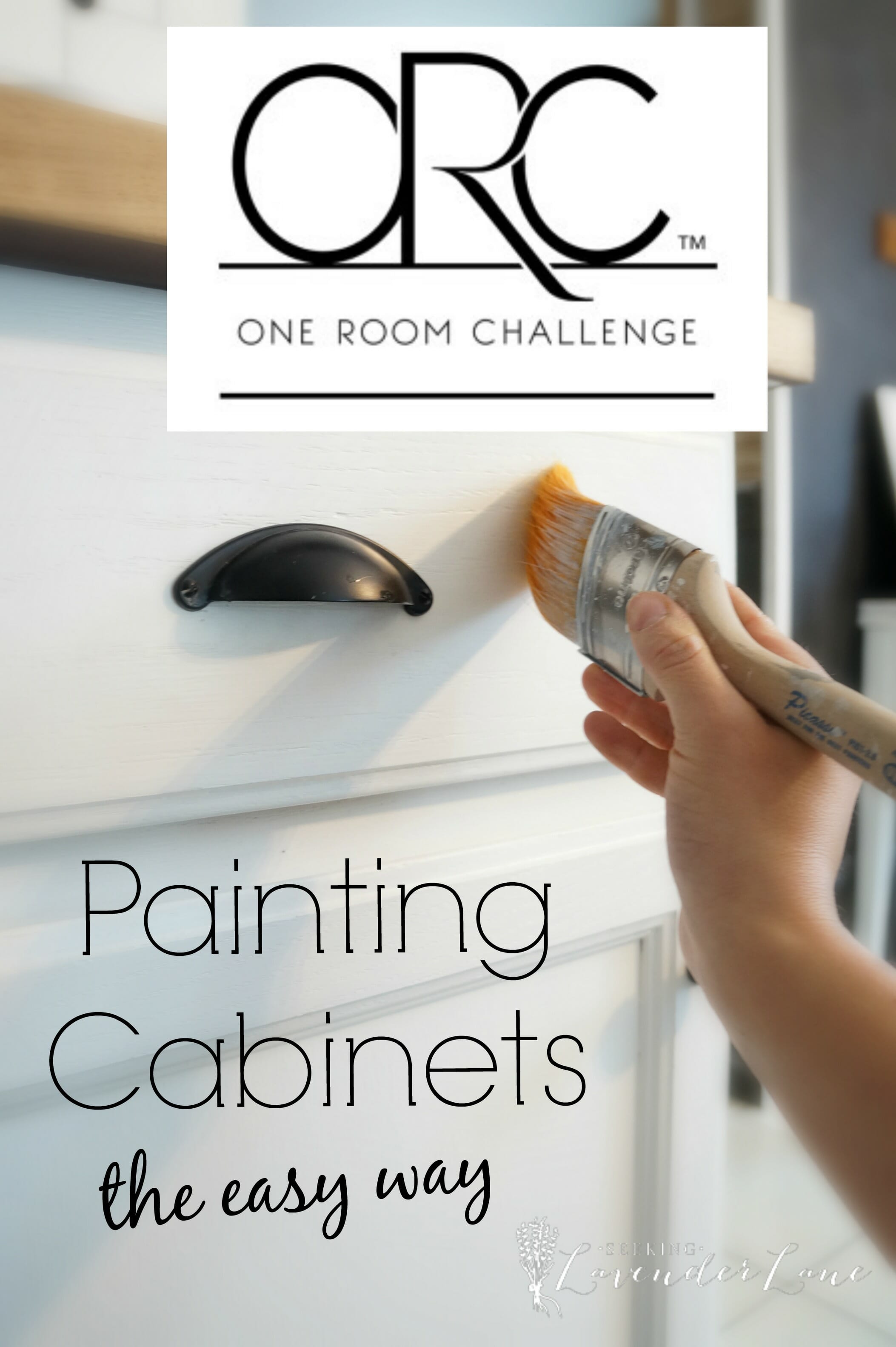 Painting Kitchen Cabinets the Easy Way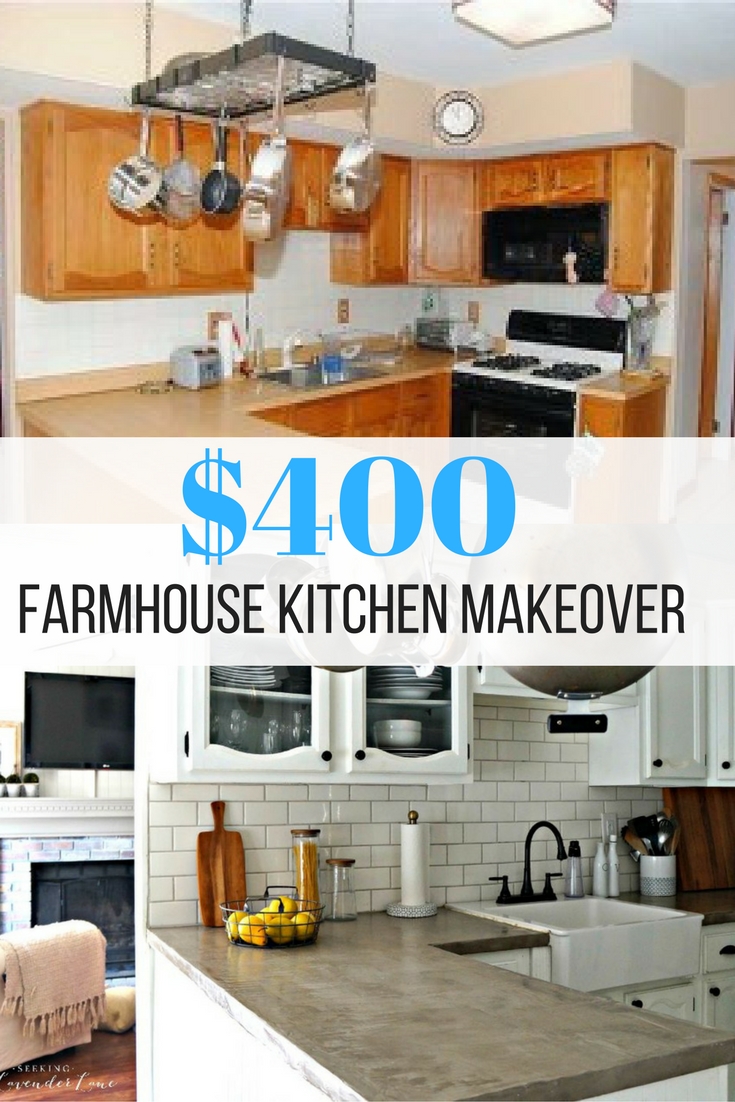 a $400 Farmhouse Kitchen Makeover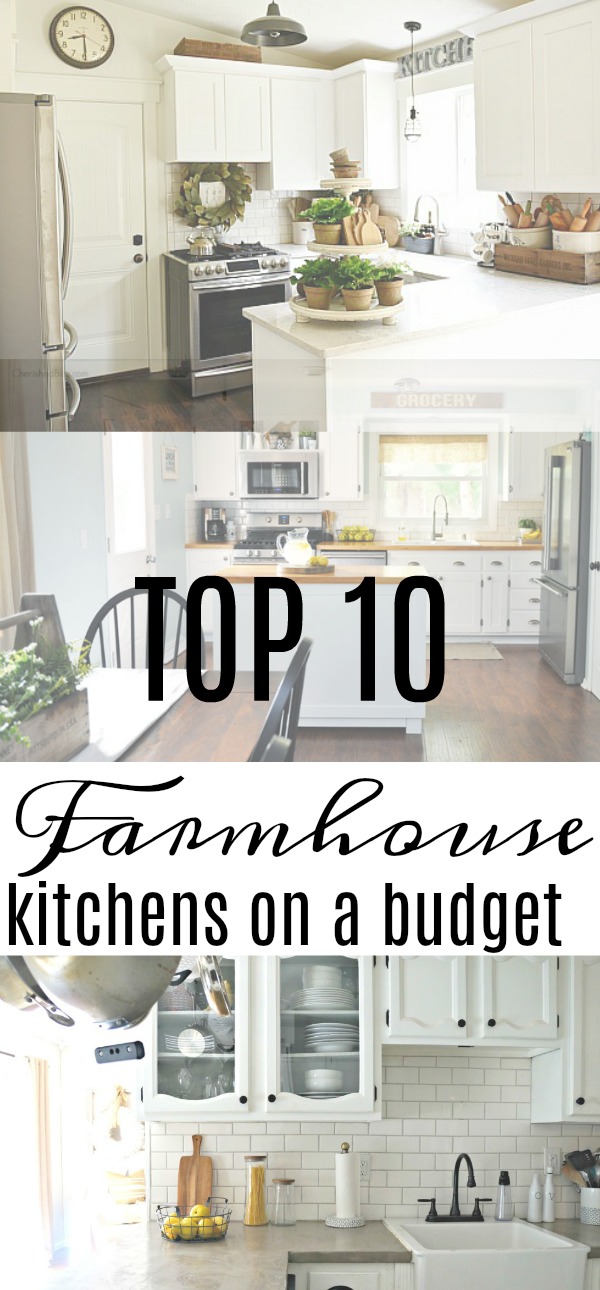 Top 10 Farmhouse Kitchens on a Budget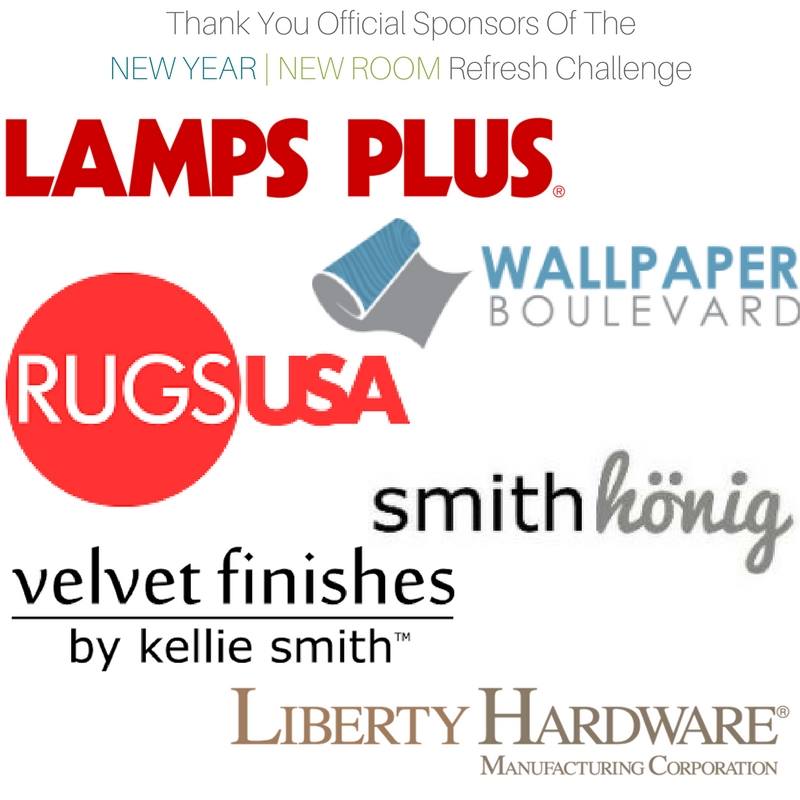 Stop by the Other Week 3 Refresh Projects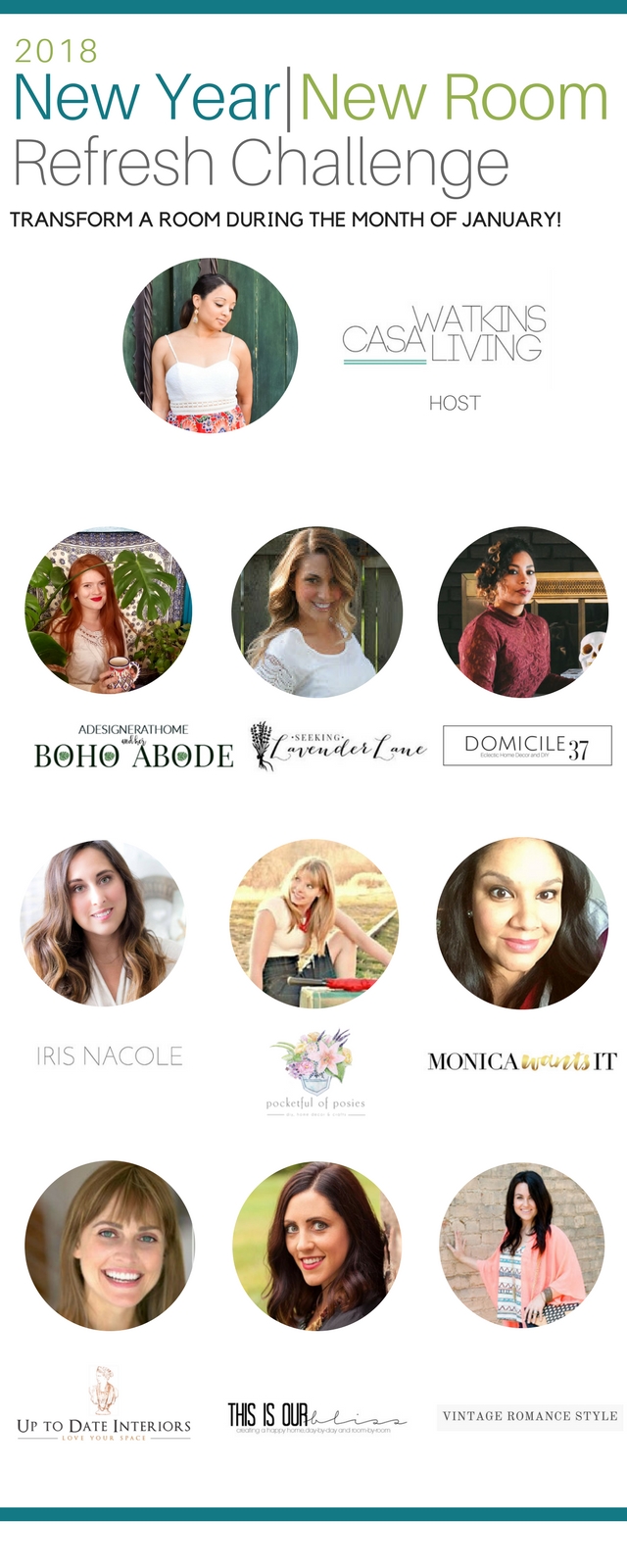 Casa Watkins Living // A Designer At Home // Seeking Lavender Lane // Domicile 37 // Iris Nacole // Pocketful of Posies // Monica Wants It // Up To Date Interiors // This Is Our Bliss // Vintage Romance Style
Don't Forget to Link up your own projects
(Visited 1,156 times, 1 visits today)