Before you paint your cabinets, follow these steps to Prep Your Cabinets to Paint.
Next week I will be sharing the reveal and tutorial on how to paint your kitchen cabinets. Before I share that, I want to go through an important step that I do to prep your cabinets to painting. I am not saying this is the only way to prep or the most useful way, but what has worked for me. So far this will be the third time I have painted cabinets. We first did our original Kitchen "makeover" painting or cabinets, then when I added some "hand-me-down" cabinets to the opposite wall in my kitchen I painted those, and now this project painting my MIL's kitchen cabinets.
See last week's post for the Before photos and the design plan.
What you need to know before painting your cabinets
What kind of cabinets do you have? If you have the classic 80's or 90's oak cabinets then this tutorial will be the most helpful, since these are the kind of cabinets I am used to working with. If you have a "newer" maple cabinet, then maybe I would recommend having them professionally painted or using a sprayer.
Where are your hinges located? If you have interior hinges then I would follow these steps to painting, where I wrote a post with the easiest steps to painting your cabinets.
If you have exterior hinges, then I would recommend removing the doors and hardware to make for an easier process.
Steps to prep your cabinets to paint.
You are going to want to wash your cabinets really good! I would recommend using hot soapy water (Dawn soap works well to remove grease), and then for those tough to remove sticky and greasy spots I like to use some goo-gone.
Use wood putty to fill in holes from hardware, unless you plan to put your new hardware in the same place. Most older cabinets had the hardware placed in the center of the cabinets. You most likely want to move your knob or pull at the bottom corner. Be sure to sand down before painting.
Once again, these are the steps I take not necessarily the only steps to take. This is what I have done in the past, and what seems to work best. I will be sharing next week the steps to painting your cabinets. If you have any questions, leave that below so I can make sure to answer as many of your questions that I can in next weeks post. Very little done here this week in the room makeover. We have a way to go, but I think this week once we have the cabinets finished this we will hopefully be able to create our DIY bar cart, hang some wallpaper in the dining room wall, and accessorize. We also just added to the design a glass cabinet. Stop by week 2 of the New Year room challenge posts from the other bloggers below and then be sure to stop by here next week to see more progress.
See our progress photos of the cabinets, please excuse the cell phone photos.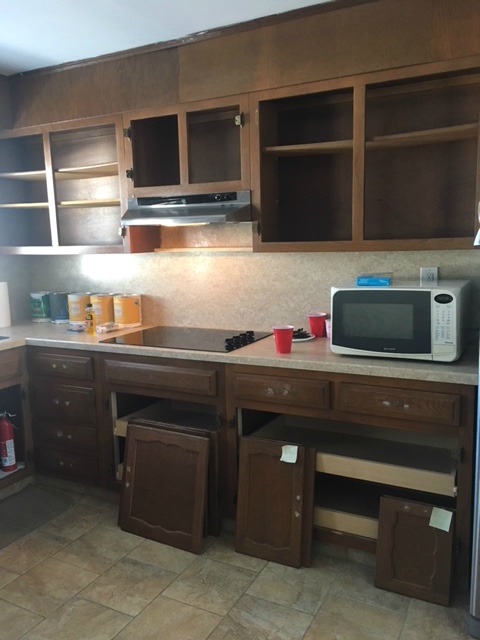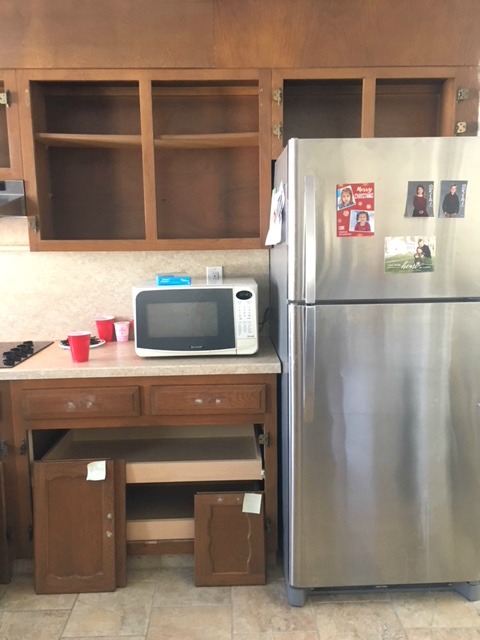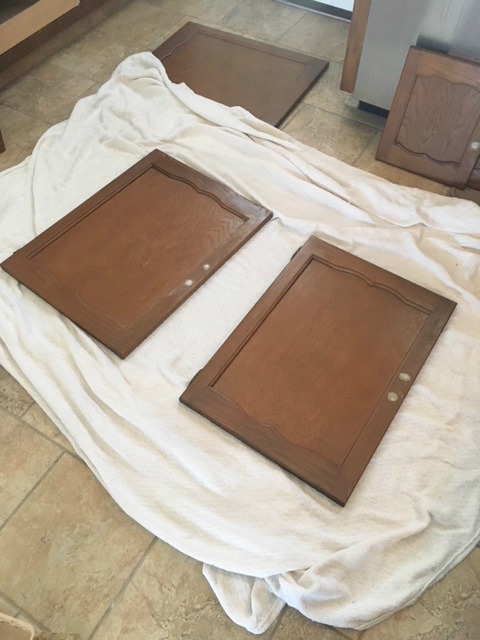 and just a sneak peek of the paint!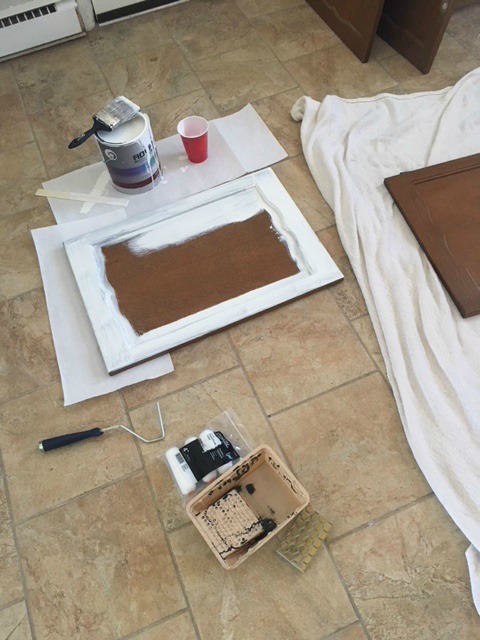 Please Pin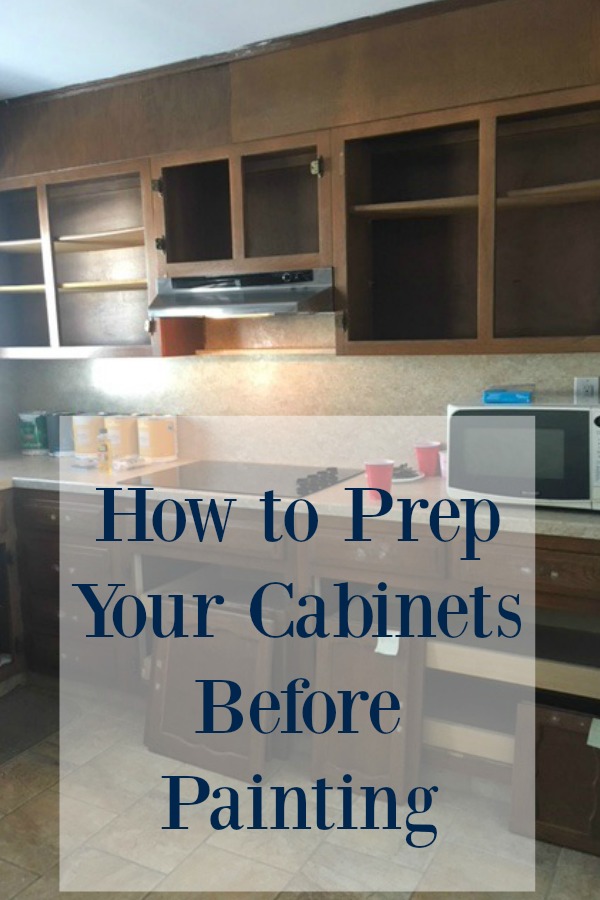 This New Year Room Refresh Challenge is hosted by my lovely friend Stephanie of Casa Watkins, and sponsored by the brands below! Please be sure to stop by the other blogs and link up your Room Refresh links below.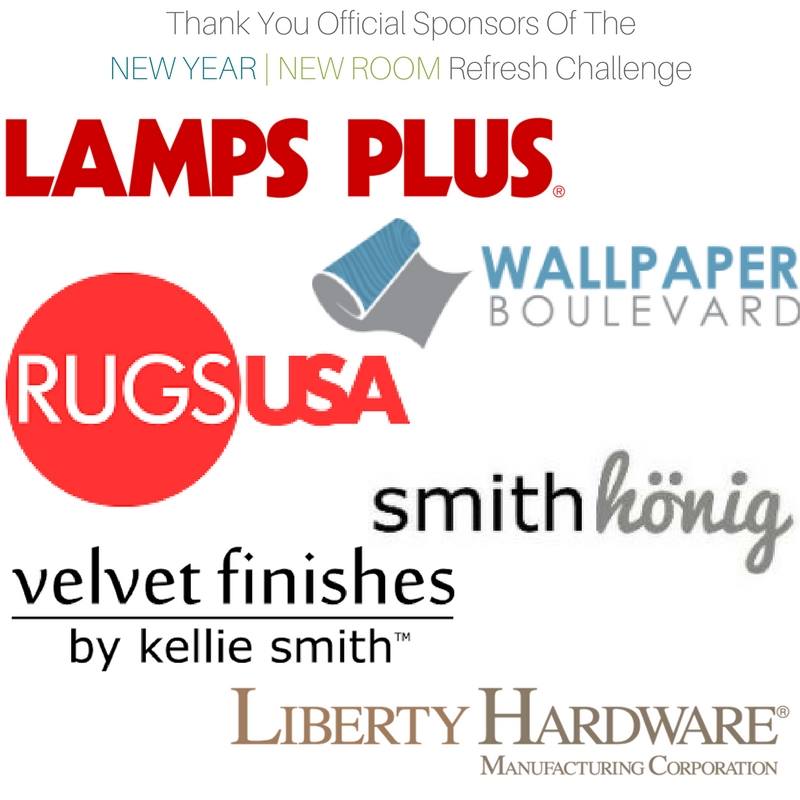 "
Casa Watkins Living // A Designer At Home // Seeking Lavender Lane // Domicile 37 // Iris Nacole // Pocketful of Posies // Monica Wants It // Up to Date Interiors // This Is Our Bliss // Vintage Romance Style
Link Your Room Refresh Below
"
(Visited 623 times, 1 visits today)