Excited for this new Affordable Farmhouse Decor line.
Have you heard about the new Grainhouse line at Christmas Tree Shops and That? I shared my shopping experience on Insta stories the other day. It was a fun new shopping trip with all farmhouse favorites for such a good price point. If you are familiar with Christmas Tree Shops and That, then you know that their prices are really really good and you can find just about anything in their store. I've always loved browsing there for home items and when I heard about their new Grainhouse (farmhouse decor) line I was super excited. They reached out to me to check out their new products to share with my readers. So, I'm excited to share some winter decorating that I've been doing and the products that I picked up while there!
This is a collaborative post with Christmas Tree Shops, though all opinions are my own. 
First here are some photos that I took while shopping…just in case you missed my insta stories. They have so many options for furniture to dishes to garden and more. I loved their furniture options but running out of room in my house to decorate, I decided just to go for some seasonal and farmhouse accessories to decorate after the Christmas season.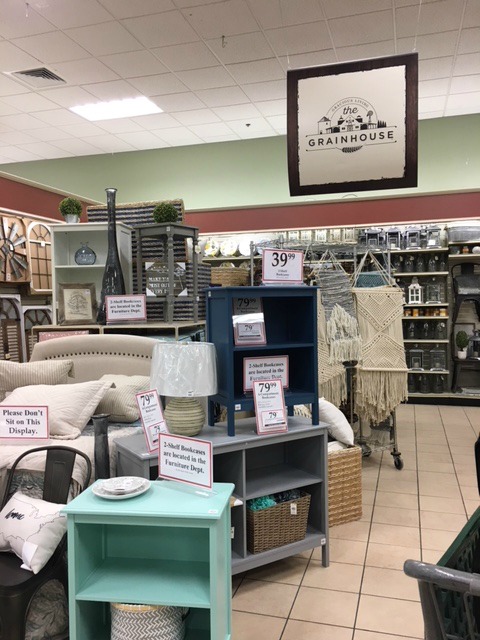 Furniture, pillows, macrame, lamps, vases, wall decor!!!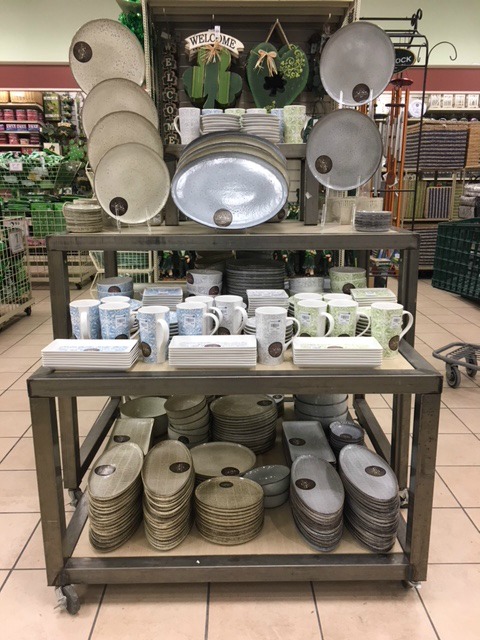 I adore the dishes they have in this line!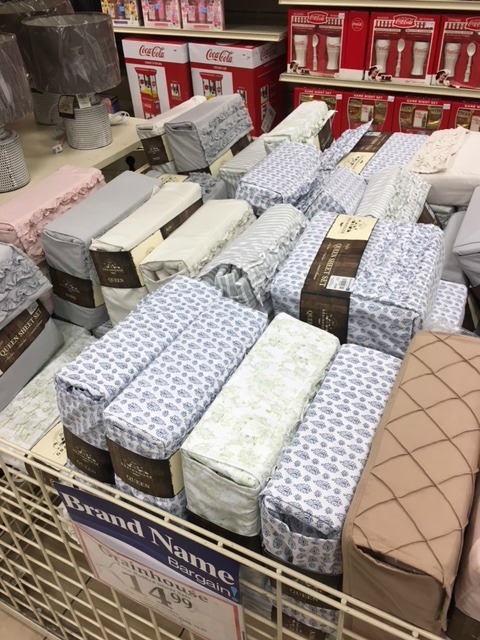 Affordable and stylish sheets and bedding!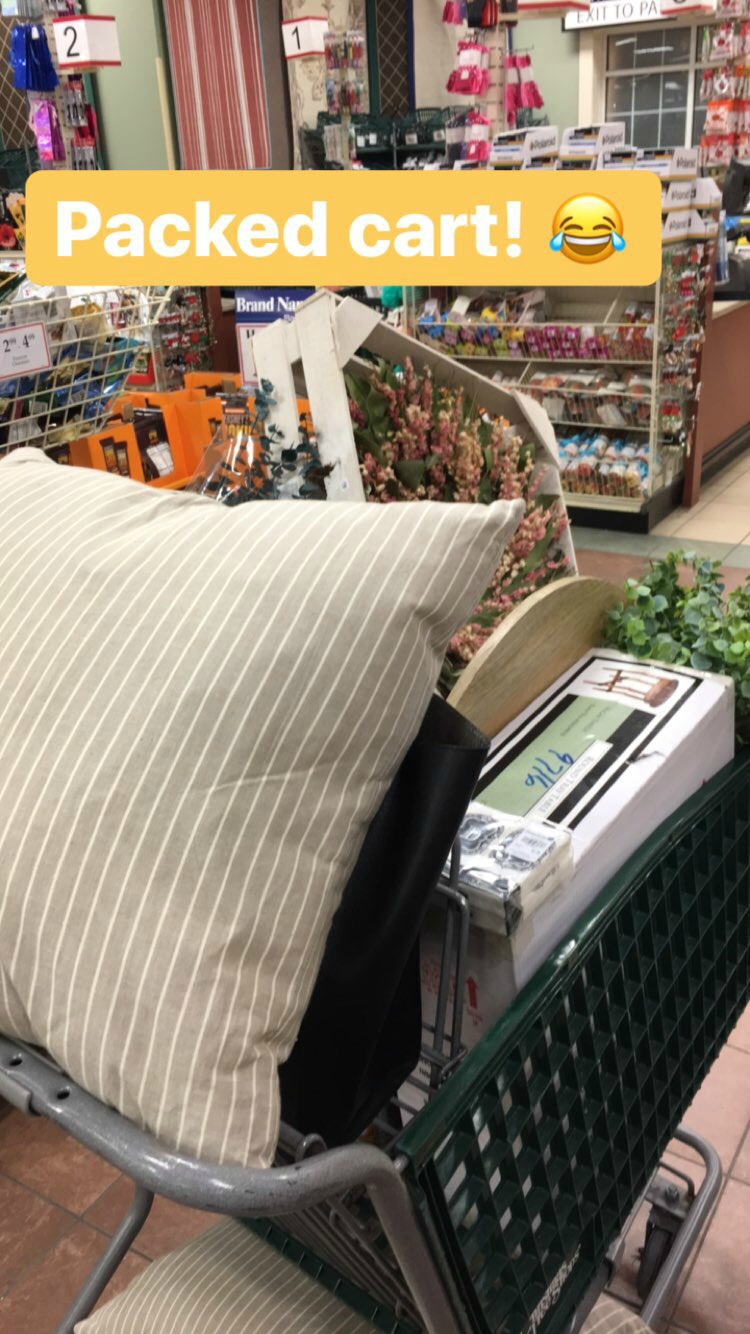 That was a happy shopping spree!!!
I think you are all going to love the options for the spring too! If you know me, the kitchen accessories are some of my favorites! Like their gorgeous options for breadboards and I picked up a really cute lemonade dispenser (for those anticipated spring days). I heard the store was getting another shipment in on the 11th…so I just may head over there to check out more merchandise or shop online! The manager told me they are flying through the products…just to show how affordable they are to load an entire cart up of products and not break the bank.
Let's take a look at some of the pieces I picked up styled in my home for winter.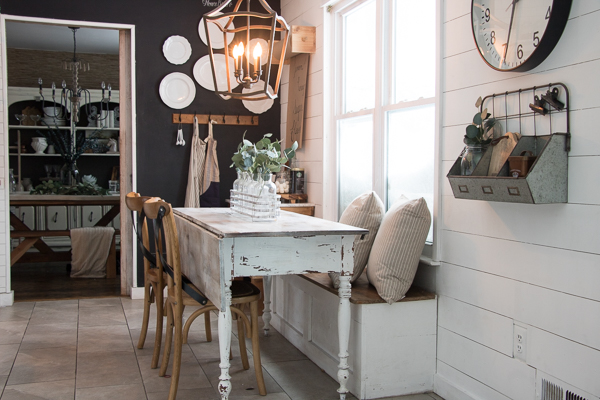 So my kitchen is all ready for winter with some faux eucalyptus and a less cluttered look. I just LOVE these new pillows that I picked up which are the perfect neutral farmhouse style. I haven't had pillows here on my bench in a while, so I enjoy the completed look they bring to the table.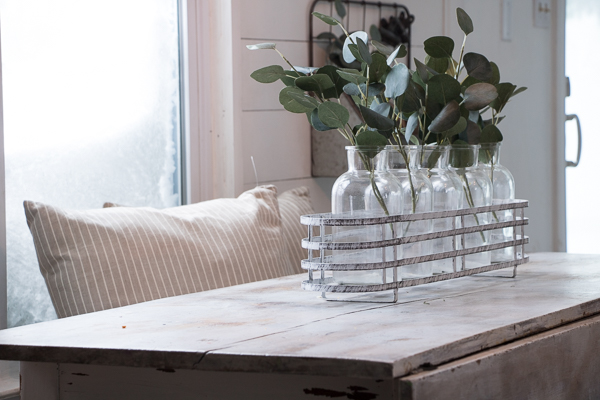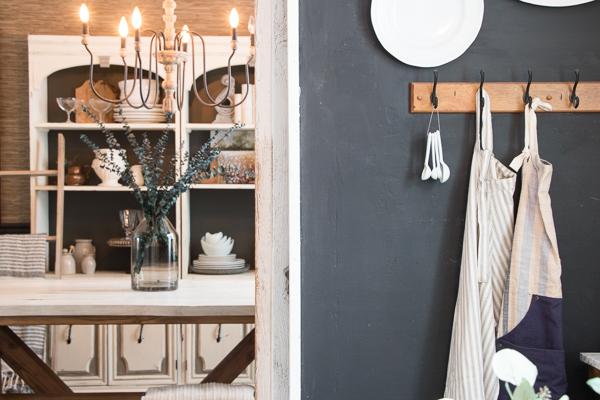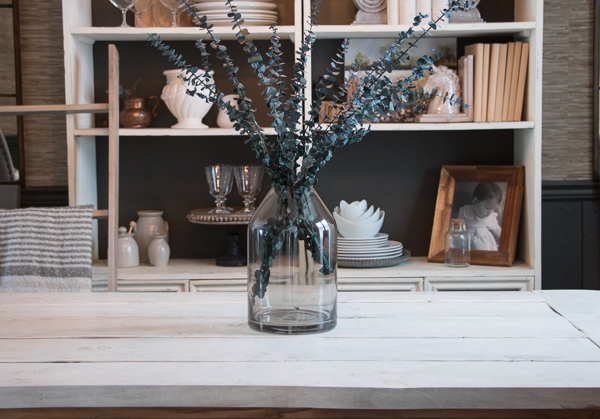 As you can see, loving eucalyptus for winter! These I also picked up from Christmas Tree Shop and That but weren't from the Grainhouse line.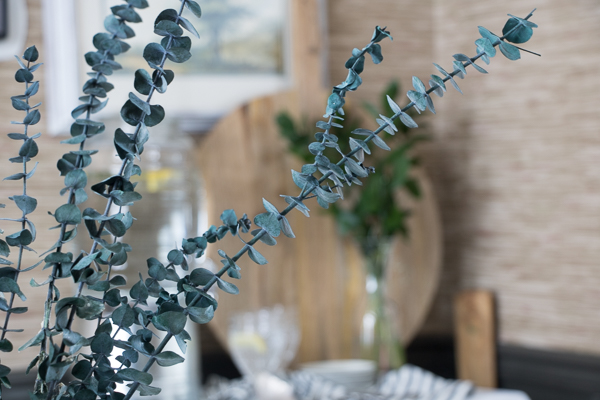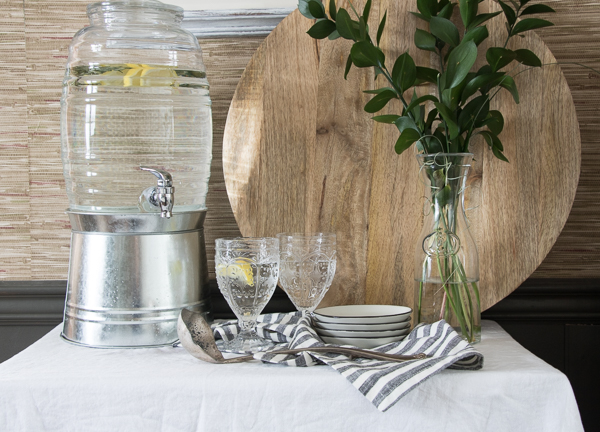 Look at this adorable galvanized drink dispenser! Isn't it perfect for any party and the Spring Summer months? (just counting down those days).  Also, let's stop and talk about this GORGEOUS large round breadboard! They had an entire section of breadboards that if I had the room, I would have bought them all and done a breadboard gallery wall in my house.
Some of my Favorites!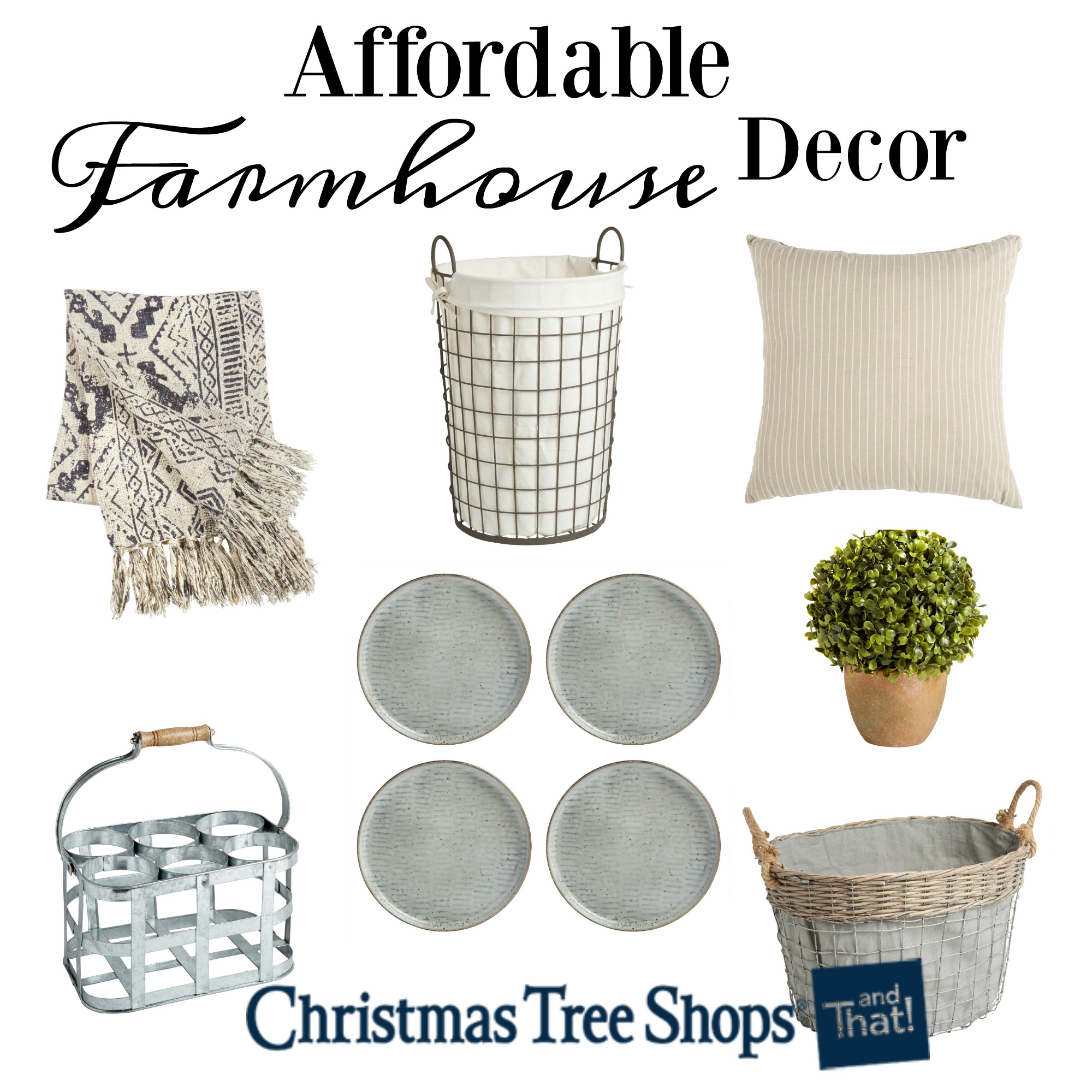 I hope you all get a chance to take a look at this new affordable Farmhouse line. I purchased a few more items, but have yet to display them in my home. I'll be sharing on IG and hopefully later this month for a full winter decor post.