IKEA Hack Rekarne Coffee Table, with Concrete top.
If you all caught my Living room makeover a couple weeks ago, then you saw all the changes we made to our living room with some beautiful IKEA furnishings. This week, I've got a project I did with one of the pieces I had planed for the room, that did not make it into the makeover. The best part, it's an affordable side table…that with a little imagination could become a unique custom piece. I love a great IKEA Hack, and since this Rekarne table has clean and simple lines…it had the perfect look for a great makeover.
This post was created with a sponsored agreement with IKEA. All opinions and designs are 100% my own.
This post contains affiliate links that I make a small commission for, with no added cost to your purchase.
MATERIALS
Trowel
Hand Sander
Start with the Rekarne IKEA Coffee Table. This pine table, can really be used in almost any style room. You can paint it, stain it, or in this case…add a concrete top.
How to Add Concrete Ardex to the Tabletop
Mix concrete powder with water.
Apply using trowel
Use thin layer
Apply on top first, and then go around the edge of the table.
Sand down with hand sander to remove extra bumps.
Finish concrete with concrete sealer.
Once concrete is dried and sealed, then stain bottom with the briarsmoke stain. It's the perfect hint of gray/brown and adds a bit of warmth to the table. The color pairs perfectly with the concrete top.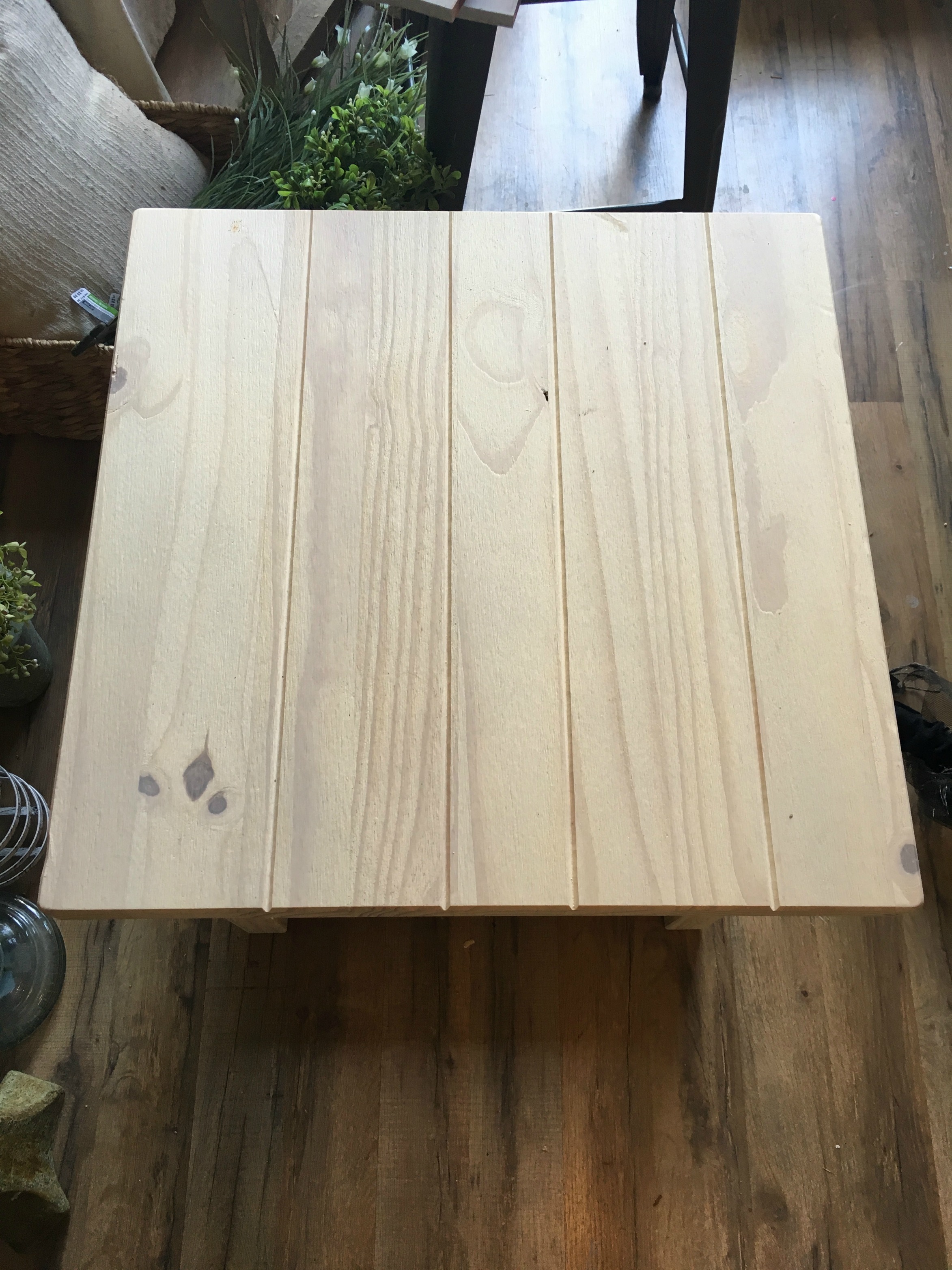 There are some grooves in the table, so try to fill them in with the concrete. You may need to do more than one layer. Be sure to sand in between layers.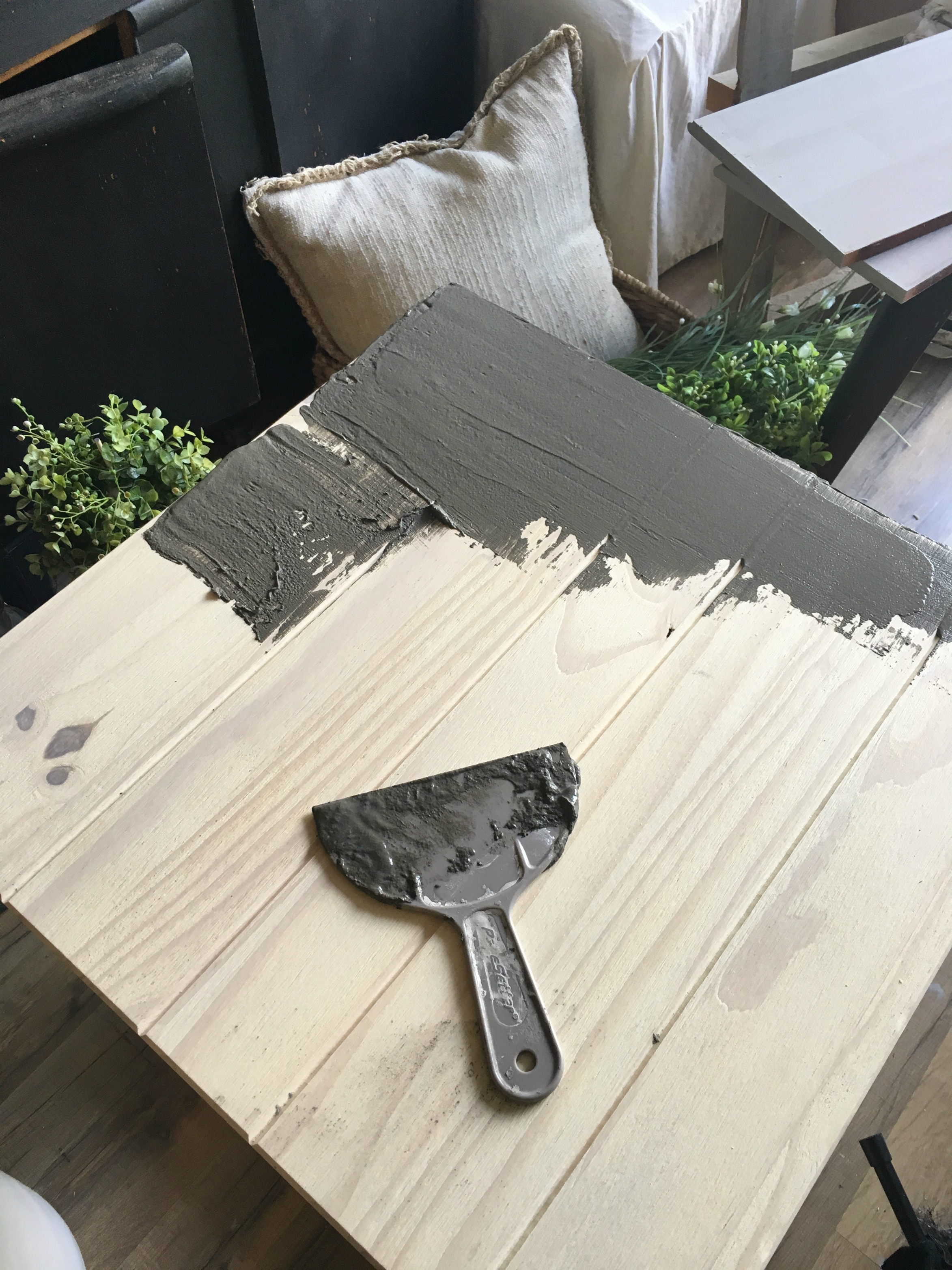 Be sure to start in one corner at a time. This should definitely be an easy surface area to cover, and a great way to practice if you decide to cover your countertops with Ardex, as we have done.
Once finished and sealed, we placed this table on our porch for a great modern farmhouse look. I love how the concrete contrasts with the wood base. It looks like a Pottery Barn table now with the concrete top, and costs very little to make.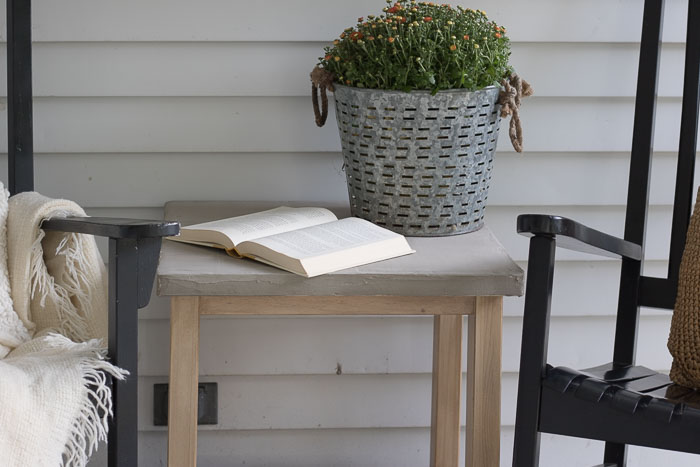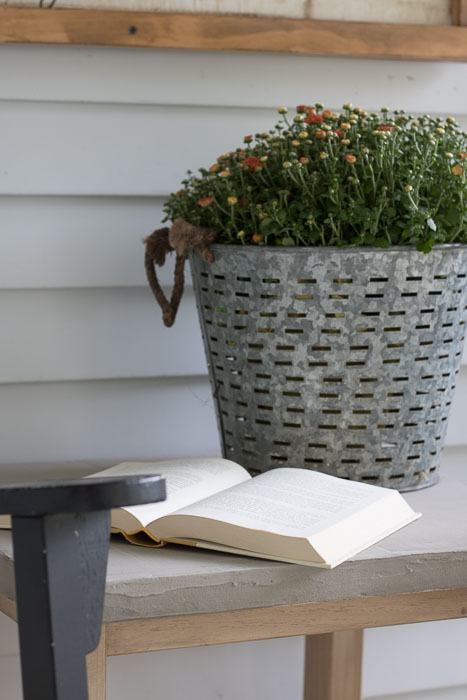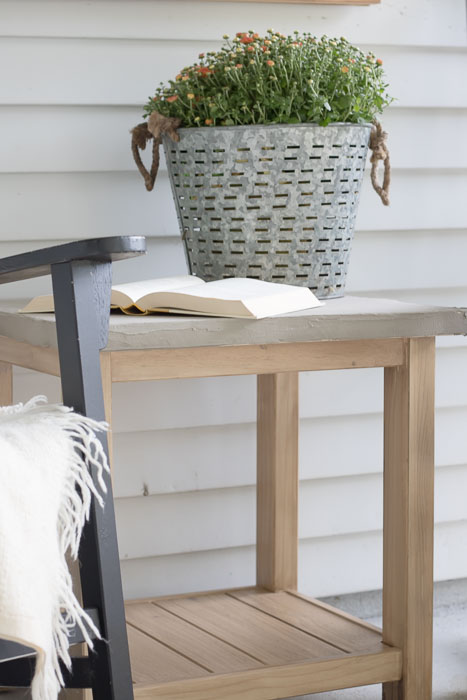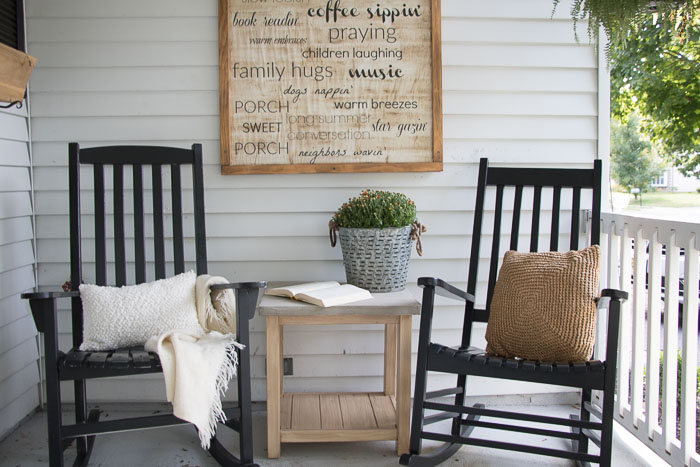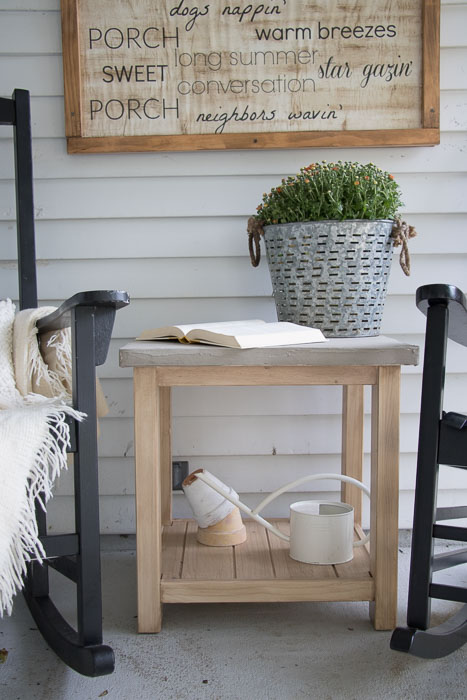 Sharing is Caring

(Visited 17,544 times, 17 visits today)