Wow, did this week fly! I can't believe we are approaching the weekend again. Maybe it had something to do with me being deeply involved with finishing my Faux Vintage Mantle. This will be in front of my Faux Brick Exposed Chimney that I posted about last week. Nothing like getting consumed with a project…and loving the outcome ; )
Just finished it up last night, and heading out with my little love bug for a +HomeGoods trip! I have been itching for a shopping day at Homegoods and today is just the day to stop on over to buy some accessories for the mantle. Looking forward to that post next week!
How bout some inspiration before a day at the greatest home decorating store…right?
Here is what I pinned this week and what's inspiring me! Please make sure to follow me along on Pinterest and Facebook.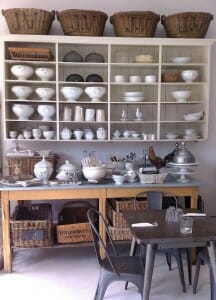 QUICK AND EASY DIY CONSOLE TABLE
(Visited 245 times, 1 visits today)