I'm a simple gal when it comes to Valentine's day, I do not request for much, except for maybe some chocolate covered strawberries, and I am not much on decorating for it either.
Decorating  for this holiday, is especially hard for me since I am not a fan of the color red or the combination of red and pink. No offense to all those that love the color red! I am just about my neutrals, as you can see throughout my blog. Even for Christmas, I keep the red to the minimum.
This being said…it is just too hard for me to buy decor for this Holiday without it clashing with my decorations or looking a little….cheesy.
Okay I said it…Valentine's day is cheesy!
Most of the decorations they sell in the stores look like they should be in a Kindergarten classroom. Which is probably why my son would appreciate me hanging cardboard hearts on the walls and some window sticky's…I just can't force myself to buy them.
So, this year I had to come up with something so that the kids got in the spirit of V'day…and the decorations would work with my decor.  Luckily, Michael's craft store had just the products I was looking for.
Use the wreath on your mantle, hang it on the door, or make multiple ones like I did and place them around your house!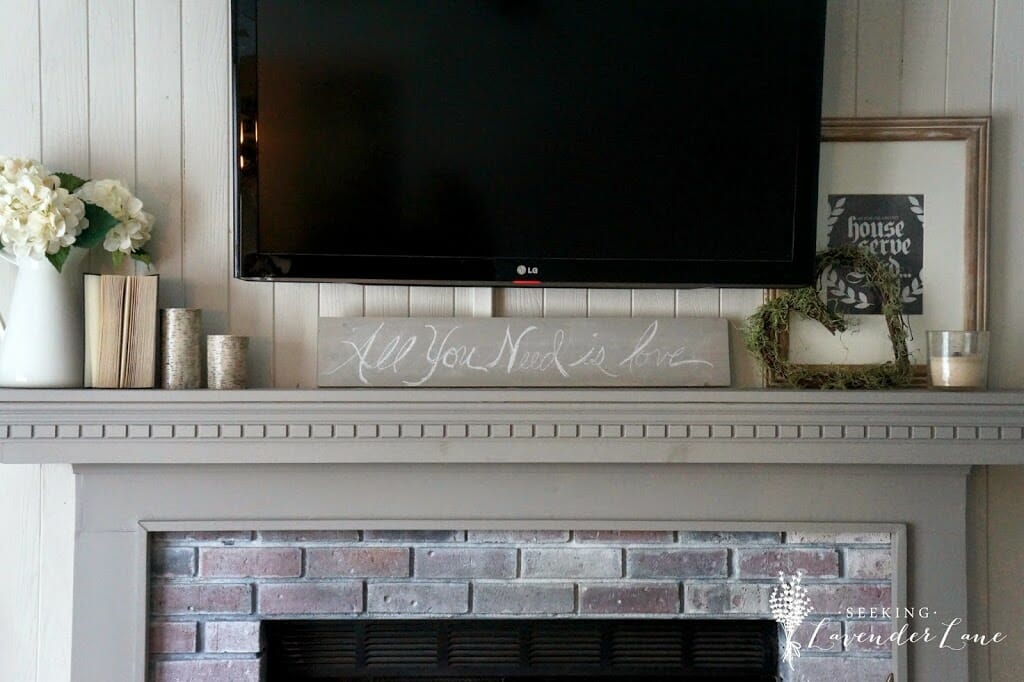 Valentine's Day romantic Mantle
I hung a heart on each door in my hallway. The green pops nicely again the Dragon's Breath color (BM)
Another cheap and easy decoration that I made last year was my  paint-chip heart wreath. I liked it much better on the chalkboard this year rather than the mantle.
That's how easy it is to add some neutral Valentine's Day decor. The best part it was so affordable and easy to do!
PLEASE STAY A WHILE
(Visited 774 times, 1 visits today)