Kitchen Table Makeover with a Vintage Style
I shared this table last week on the blog for my Valentine's day nook. I wanted to finally share the before of the table and what I did to give the table character and a vintage style. I'm using it as an accent table in my awkward living room layout, but I would consider it a kitchen table makeover. I think what's great is the combination of the rust "vintage" legs and the "blue-stone" table top. Now, the table top is not exactly perfect…but I plan to hopefully perfect that faux Marble look eventually…or maybe you will all get it better than me.
So, I got this table from my neighbor and it was not exactly my taste and I really wasn't sure what to do with it. I think the biggest problem was the scalloped frame, so I had to remove that and fortunately was possible to remove and still assemble the table back together.
Here's the BEFORE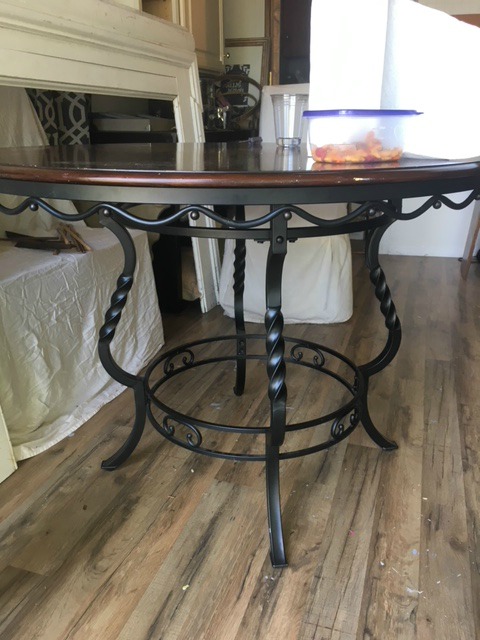 Materials for Kitchen Table Makeover
Kilz Magnolia Chalk Paint
Clear Wax
I first tackled the bottom of the legs by spray painting the base in a white spray paint. This gave the bottom that authentic looking rust table base. I was really inspired by those vintage tables that have the rust bottoms and the marble or glass tops. I wanted to replicate that look as much as possible with the metal base. The metal wasn't the best quality so it wasn't a problem covering it with a rust look to bring more style to the piece.
I used this rust kit to apply to the spray painted legs. It's an easy process and one small kit is enough to tackle this base. I actually had used it on a previous project and still had enough to tackle the legs.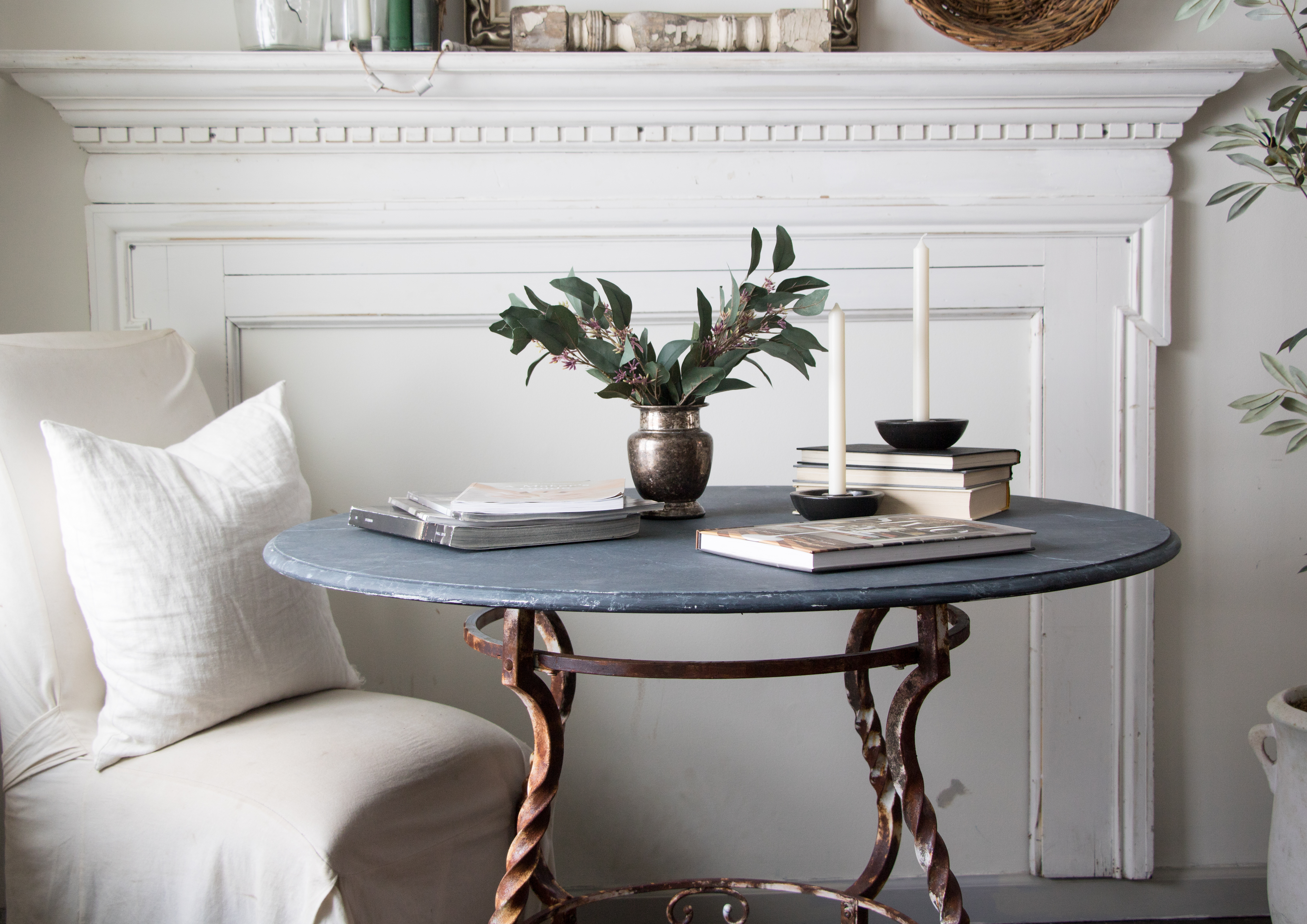 For the top, I wanted to do a marble/blue stone feel. Something like this Arhaus table that I've been eyeing up. I have to say this was more than a two-step project for me. I think it took me three tries to really get it to look the way it does currently, and I'm not 100% happy with the look…but it's definitely a fun challenge to try again in the future. You can see the tutorial I followed here.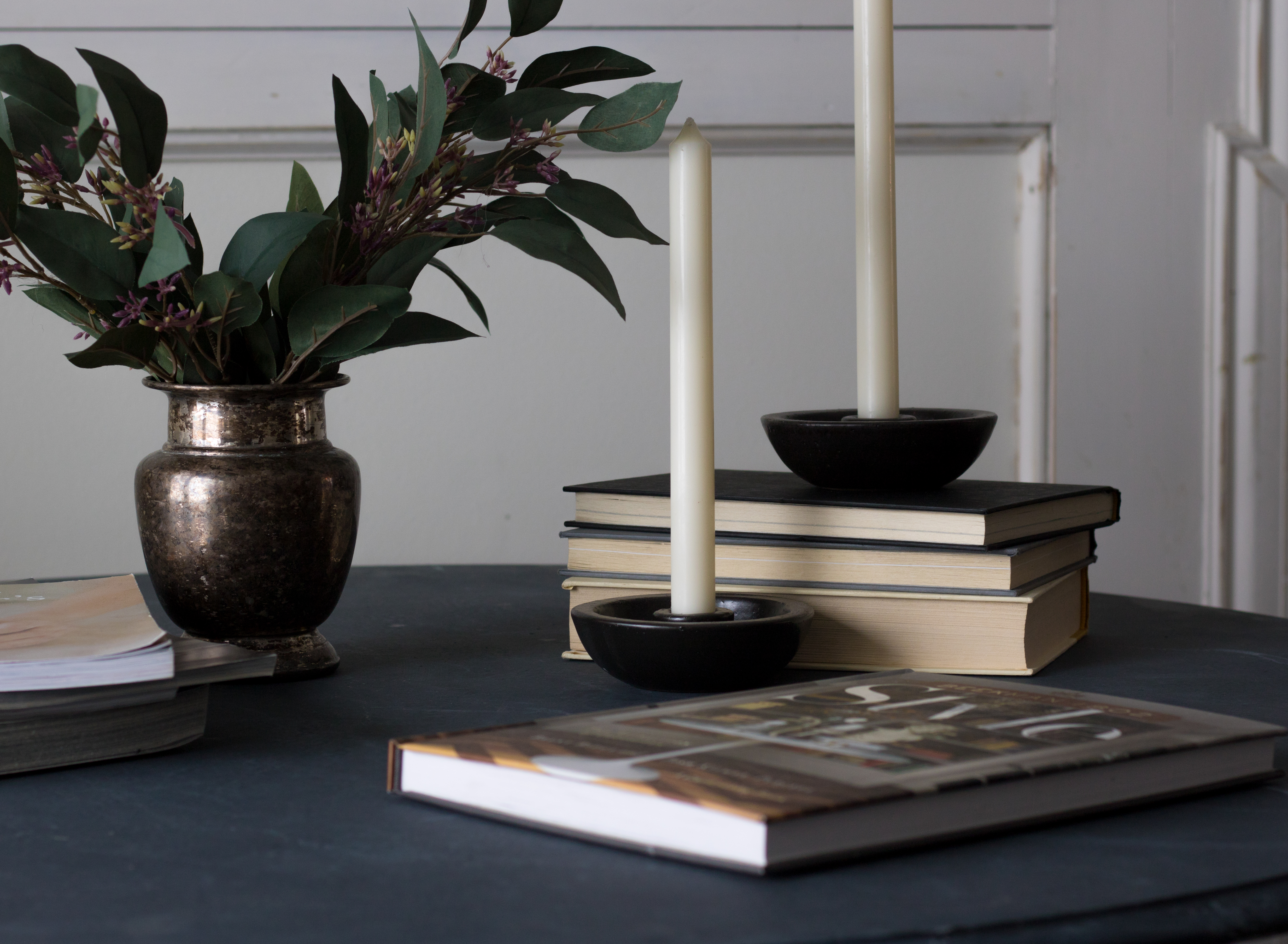 *TIP: Creating a marble faux finish is not for everyone. It definitely requires an artistic hand and practice. I would say start on a scrap piece of wood before attempting on a furniture piece.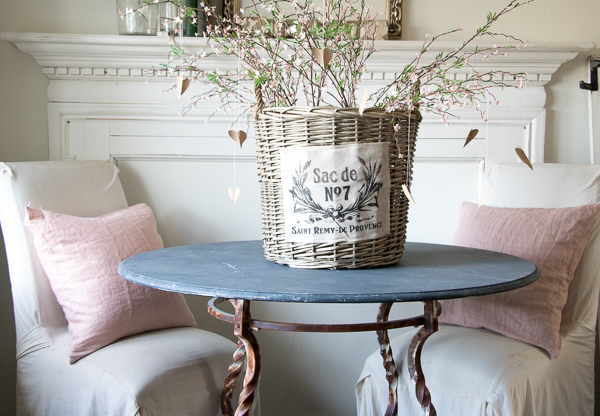 I sealed the top with clear wax, and that's it! I thought it was a great little table to add to that awkward corner in my living room, that we just recently added a vintage mantel too. It now becomes a nice focal point when you walk into our house.
My original thought was to sell the table, but after finishing it…I just couldn't part. Now I get to change up the styling of the table…which is a ton of fun!
Please Pin

(Visited 765 times, 2 visits today)