Tips to selecting the right furniture to paint
I think one of the hardest decisions to make when painting furniture is deciding what will look best painted. You may be browsing craigslist or Let go, or maybe shopping at your local flea market…but what exactly should you be looking for. My friend and neighbor, Lori has a gift for finding beautiful furniture and vintage pieces. There's no doubt when she sent me a photo of a piece she found online recently that it was a perfect furniture to paint a beautiful white vintage finish. Let me tell you it was one of the most stunning pieces I have ever refinished the details were just so on point…everything you hope to find when browsing your second-hand websites.
Here's how the piece looked like before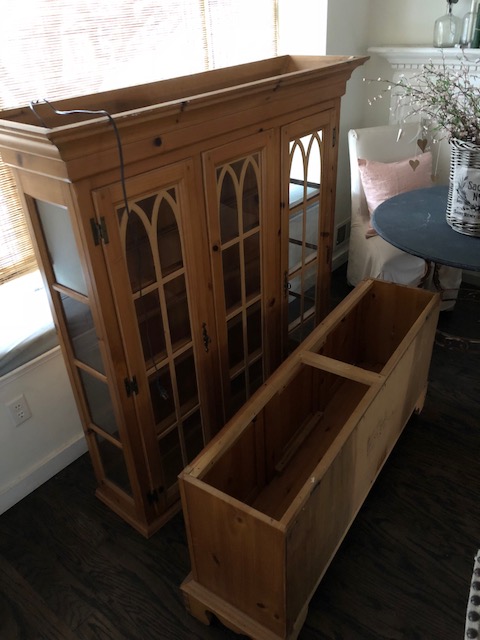 Well, it's also taken apart here, but you can see that real pine-y look.
What I do want to talk about is the potential in this piece…and why it was a good buy and why it would be a perfect candidate for painting.
1. The Clean Lines
2. The arched details
3. The molding and subtle details.
Now, of course, every piece is going to have its own reasons for being the right candidate, it also depends on your space and what your purpose is for the furniture. I've got some great tips for what to look for but always remember everyone's taste is different and sometimes you can bend the rules.
What to look for when shopping furniture to paint
The obvious would be to make sure it's in good condition and that there's no bugs or mold et.
Once you've confirmed that the furniture is clean and healthy look at the bones and details. Vintage furniture is generally made better than modern furniture. They just made furniture better back then. So bones are so important to make sure it's a solid piece. Though I may have a few dressers with some stiff drawers. Something else to consider is the finish on the current furniture. Some wood can easily be stripped and you can bring the piece back to its natural beauty…but if it's just all 80's or just not the right stain color…then paint it! When painting a piece you are basically creating a silhouette of the furniture. That's kind of how I see it… So in most ways, you are hiding some details so if there are too many details it just becomes too much fuss to hide..but if it's too simple the piece is not detailed enough to look good with a coat of paint.
If you are going for a vintage look, think about what details on the piece make it seem vintage. Is it a provincial leg, or an arched window, detailed molding, etc.
So, now that we've gone over a few tips to think about…I think the next question is what if you have a piece on hand that you need to make work but lacks that character…you need to give new life to it to make it work…think about other ways to add character to the piece either with a chippy paint finish or maybe two-tone, or incorporate some mixed textures like wood and paint.
So…now are you ready to take a look at the piece that stole my heart…but went to a wonderful home???
I used KILZ Magnolia chalk paint in shiplap and clear wax to seal this.
Here she is…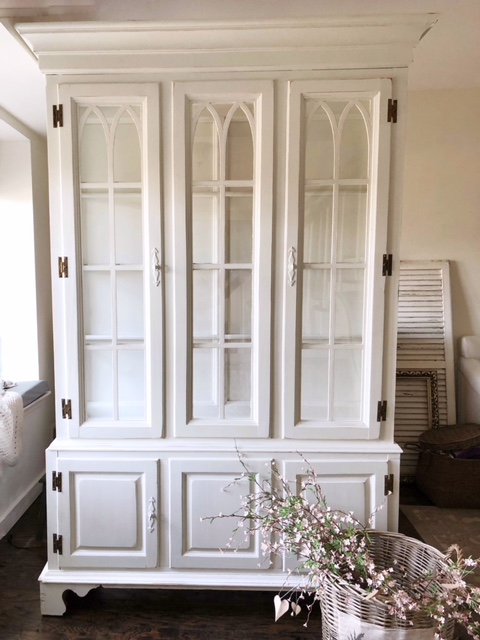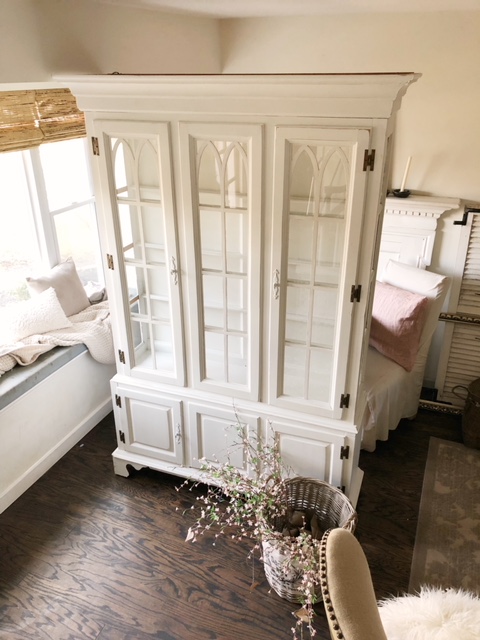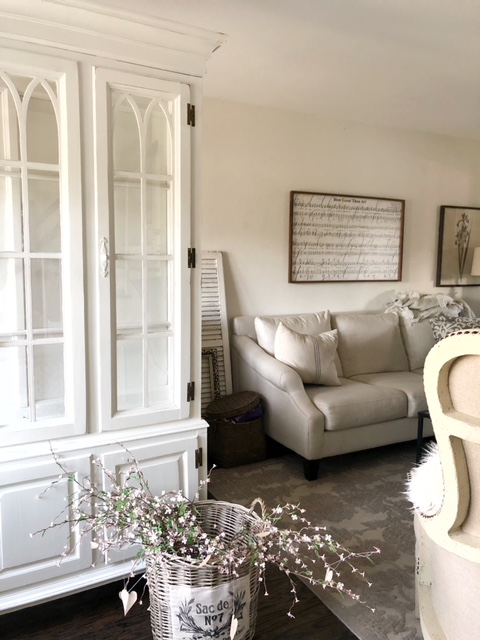 Also, one more thing…are you following on Instagram???? Did you hear I've got some big news to share! I am going to be sharing on the blog (most likely) Friday about my news…but I'll be dropping hints on IG…so be sure to follow me over there and try to take a guess…at just what I may have up my sleeve.
Please Pin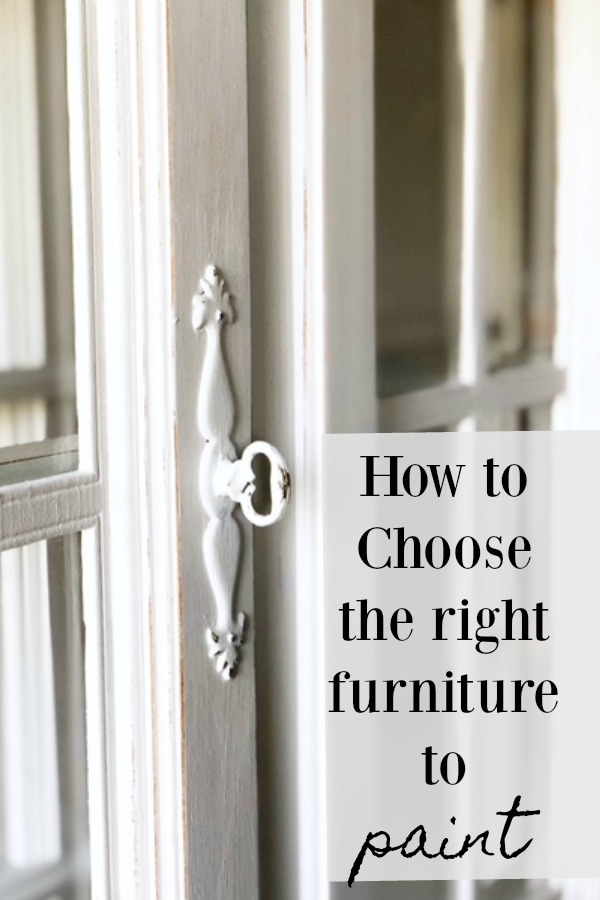 More Painted Furniture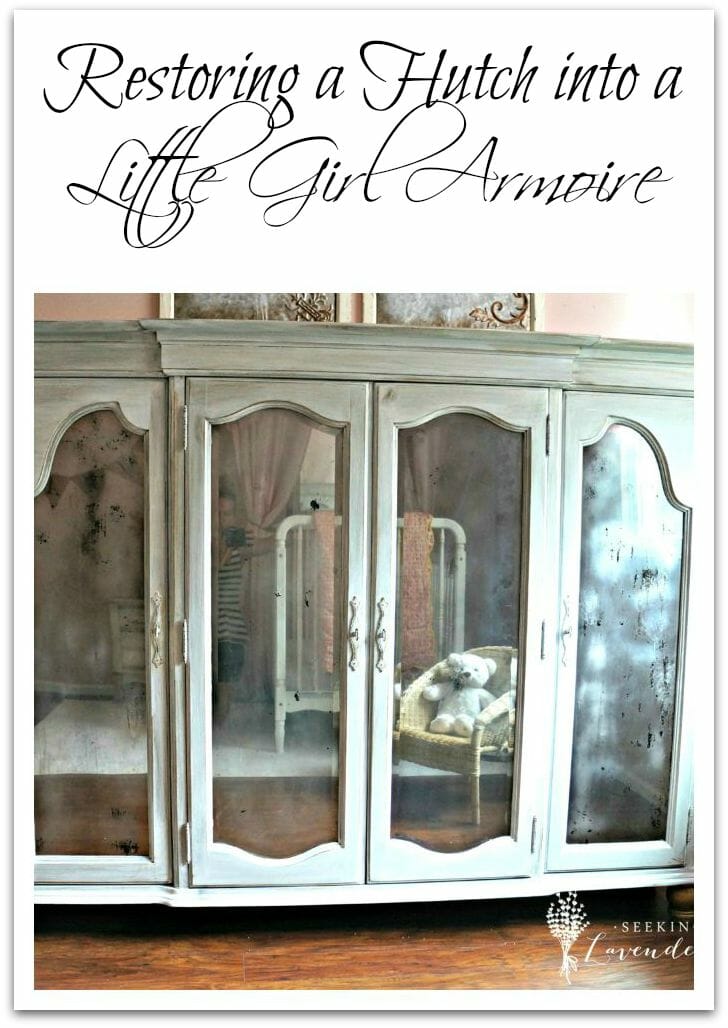 Restoring a Hutch to an Armoire