In my last post I showed you my letter F that appears to be metal, but it's only a wooden letter purchased from Michaels. My inspirations? Pottery Barn's $30 Metal Letters….here's a photo of what that looks like.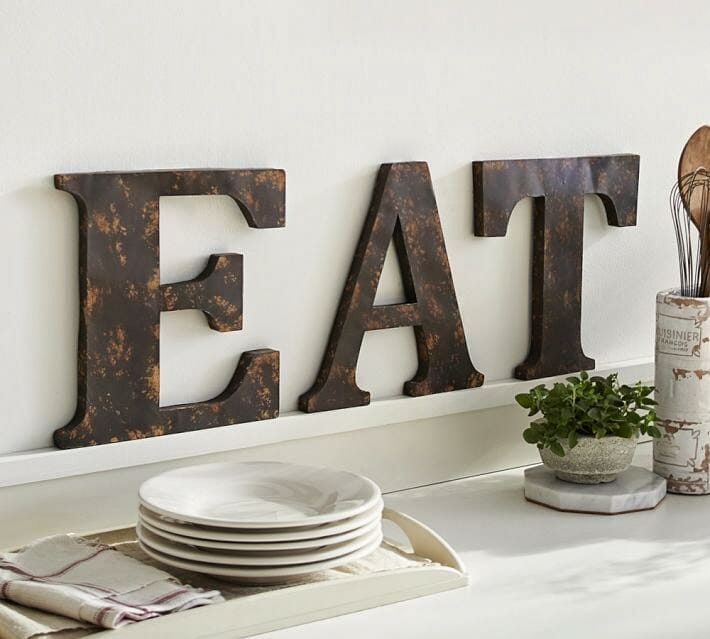 .
Of course these are absolutely stunning and perfect, but not all of us have that kind of budget to drop on one letter. So I gave it a DIY try.
Material
Leter: From Michael under $5
Flat black spray paint (I had in the garage from previous projects)
Rust technique: Sophisticated Finishes Rust Antiquing set $15 (I already had this from a project I had done a year ago, it's worth it if you're going to a use a couple times…I think I got my money's worth)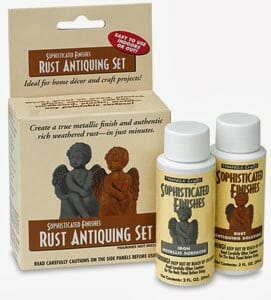 I purchased this set from Michaels as well. It's so easy to use and it quickly transforms anything to look rusty and like an antique piece.
The Finished letter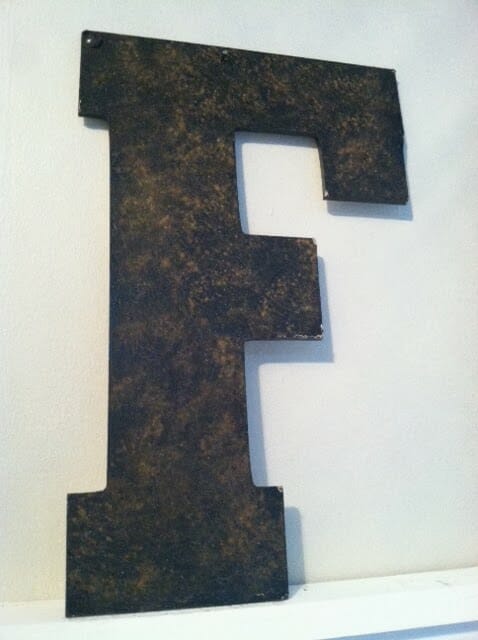 (Visited 247 times, 1 visits today)