Our house has quite a bit of painting in the last year. A little more ways to go this next year…but I am excited for the colors that we have chosen. Each color is warm and inviting. I think they flow beautifully together…and though a few are unexpected they seem to work! I am a neutral girl, so if you were stopping by thinking you were going to get a rainbow house…wrong blog (lol). Though I went neutral these are colors that certainly make a difference. Create a feeling and bring a house together to feel cohesive and strategic.
Let's start outside! P.S. I'll have the source list on the bottom so you can save or pin.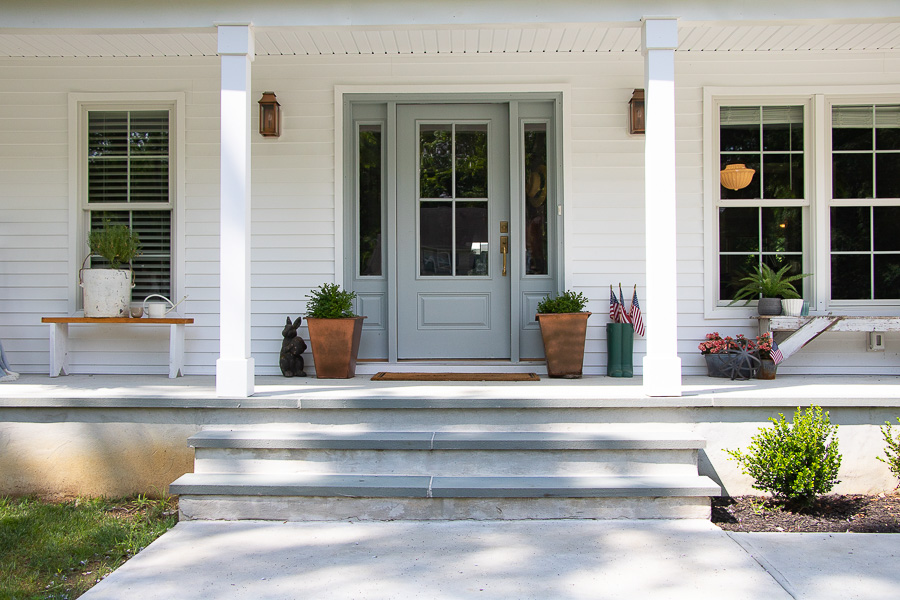 Next, when entering in the house, our walls are painted in Pure & Original lime wash paint in Coffee and Cream. You can read more about the technique and see the video HERE.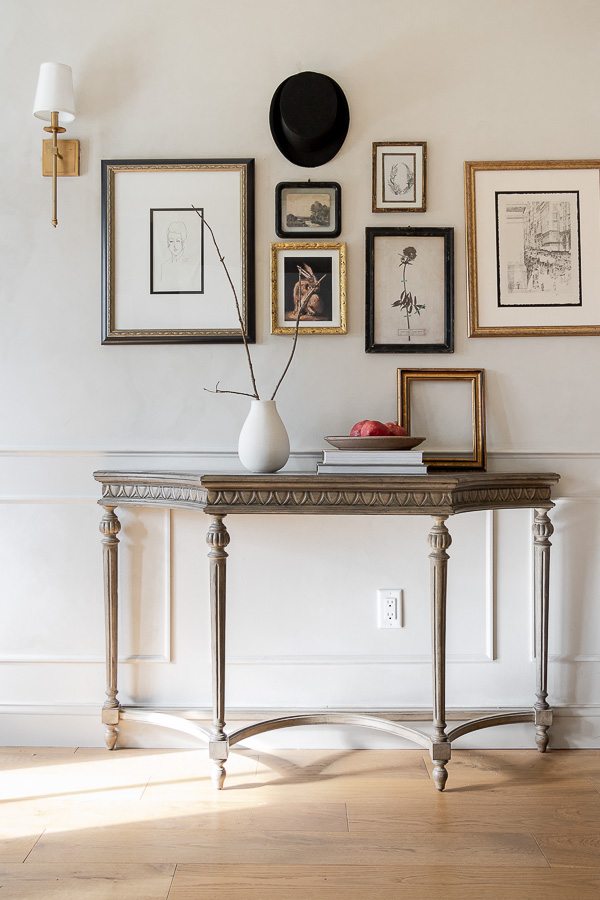 The trim color is Stone Hearth by Benjamin Moore and the front door color from the inside is: Tricorn from Sherwin Williams in satin finish.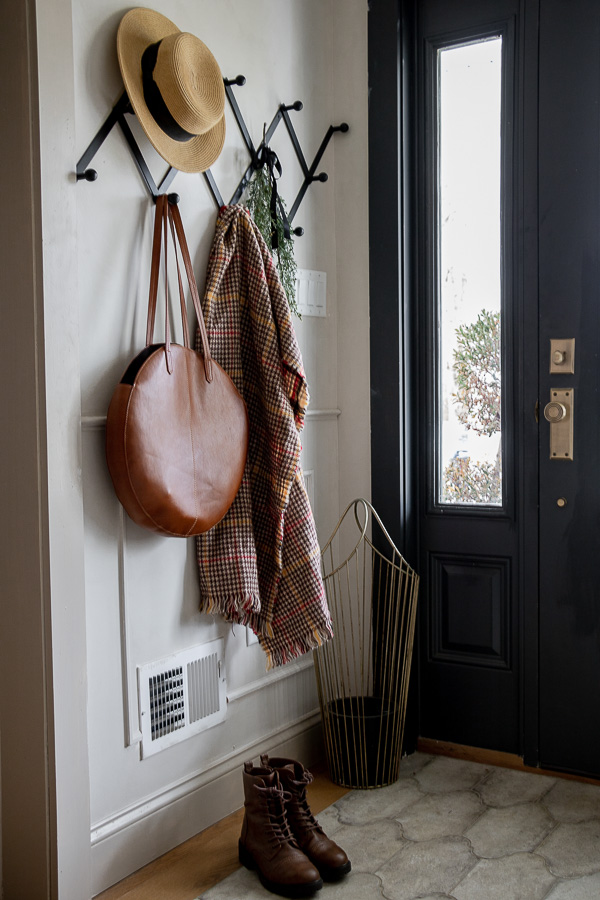 The rest of our walls in our kitchen, family room, and hallways are White Dove. But…we chose to bring more color in by painting the trim and doors in our house Stone Hearth by Benjamin Moore, also in a satin finish.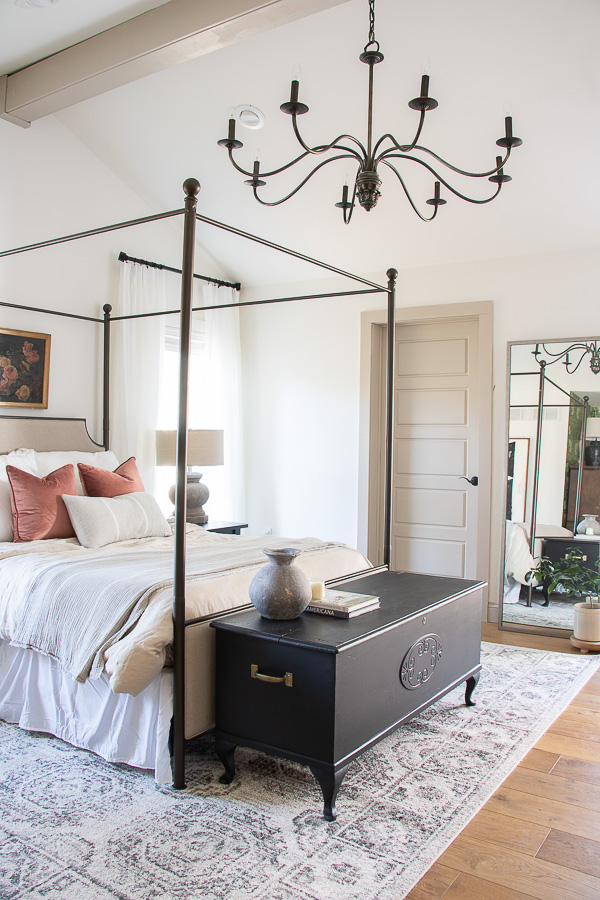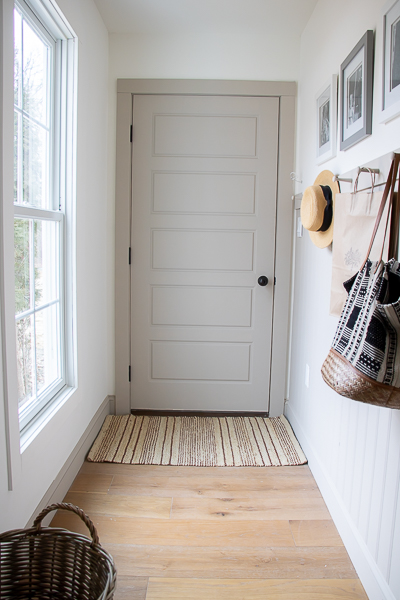 I wanted our pantry to be a little different than the rest of the house since it was secluded, but I wanted it to still be cohesive since it has a walk through that is open to the kitchen and dining room. I decided to do the entire room including shelves in the Stone Hearth BM.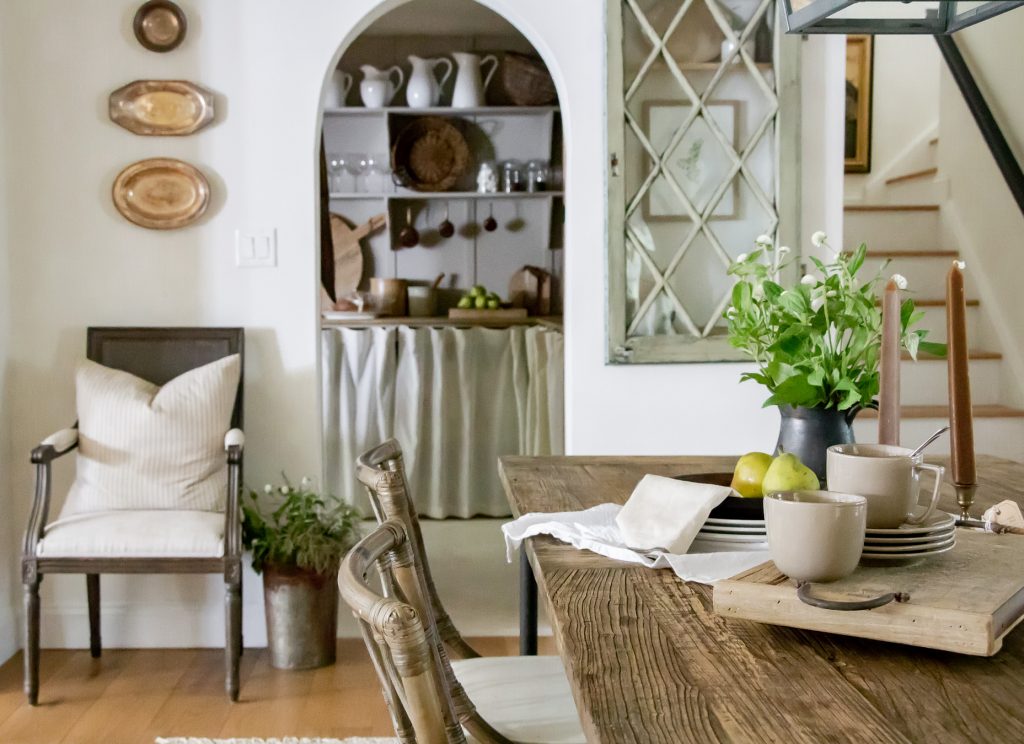 Our Dining Room got a little wall makeover a few months ago where we wanted to hide the basement door. I chose the color Repose Gray from Sherwin Williams. At first I thought the color was more of a green gray, but once I painted…it was more blue gray. I actually really like it. The color works in our house and is a nice change up to the warmer hues. I also love that this wall is an easy one to change if I ever want to experiment with more colors.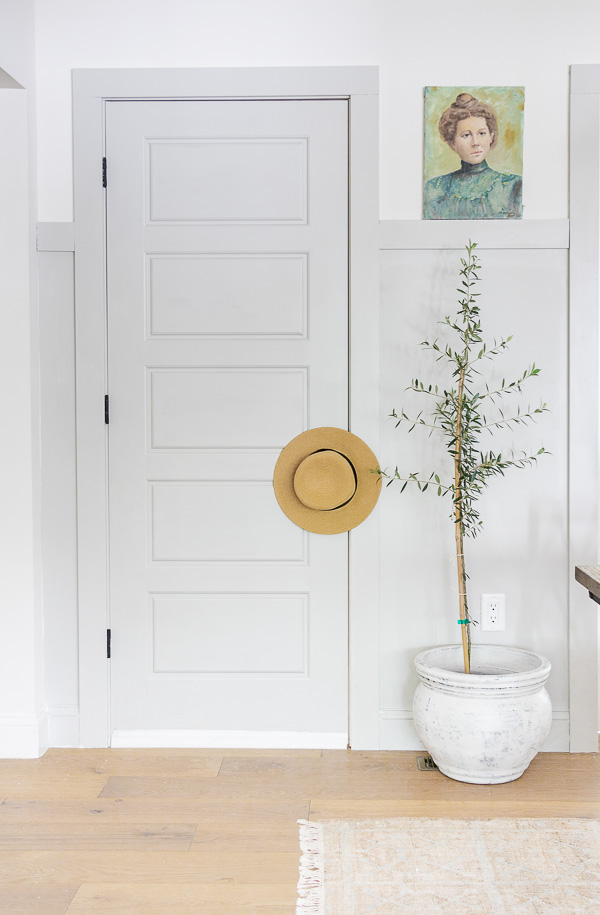 *UPDATE* we recently added vertical paneling to our dining room and decided on a moodier color Copley Gray also BM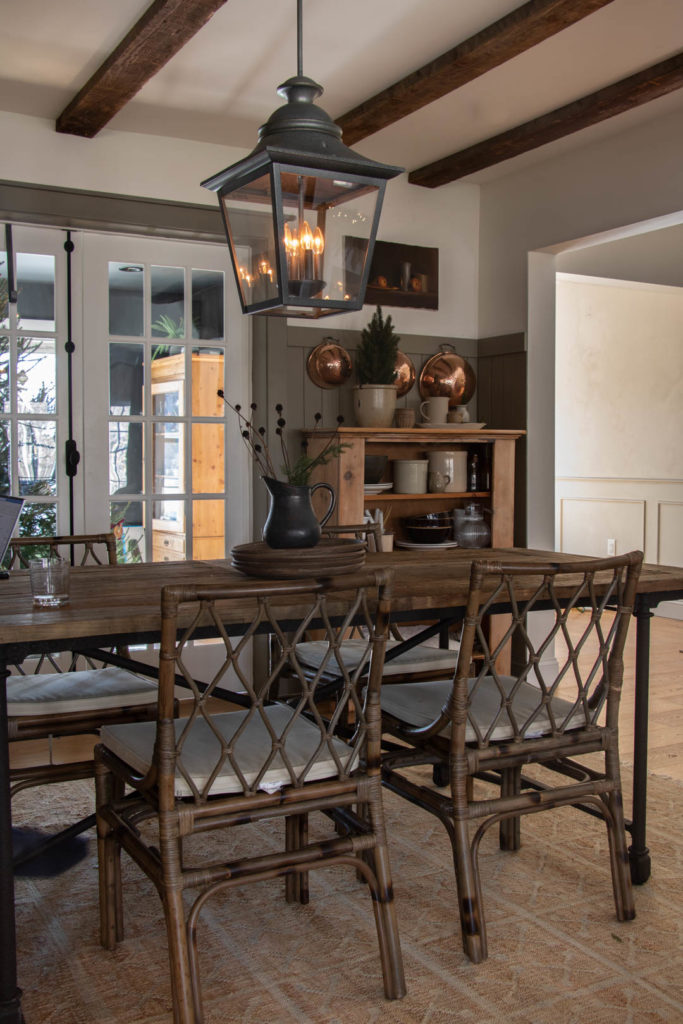 Lastly is our office…we went dark and moody here, because its the only room that is separated from the rest of the house and gets lots of natural light. I wanted to go dark and to go dark on the ceiling too. The color I chose is Wrought Iron by Benjamin Moore. It's a great moody color especially if you are a little weary of going totally black- though that has crossed my mind a few times. I'm telling you IPD (Impulsive painting disorder)!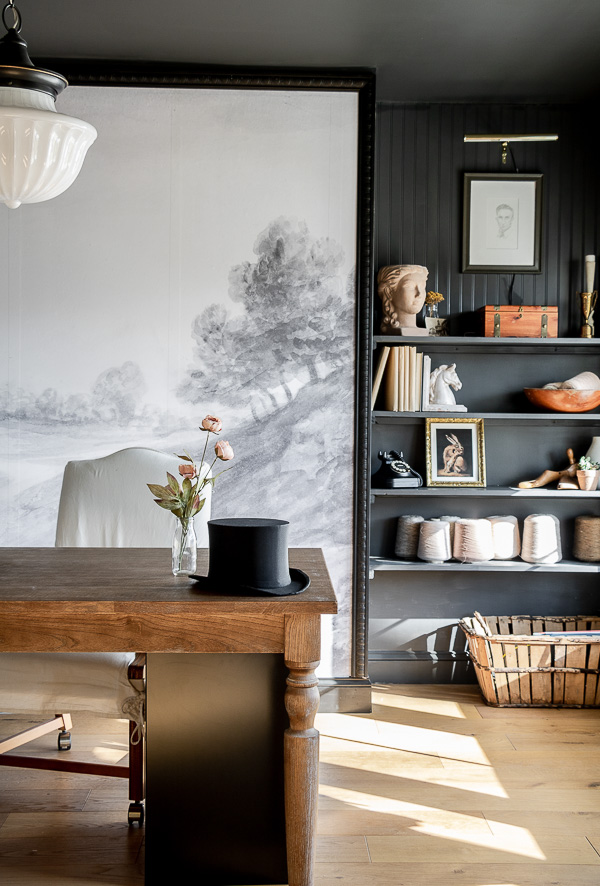 PLEASE PIN for Later!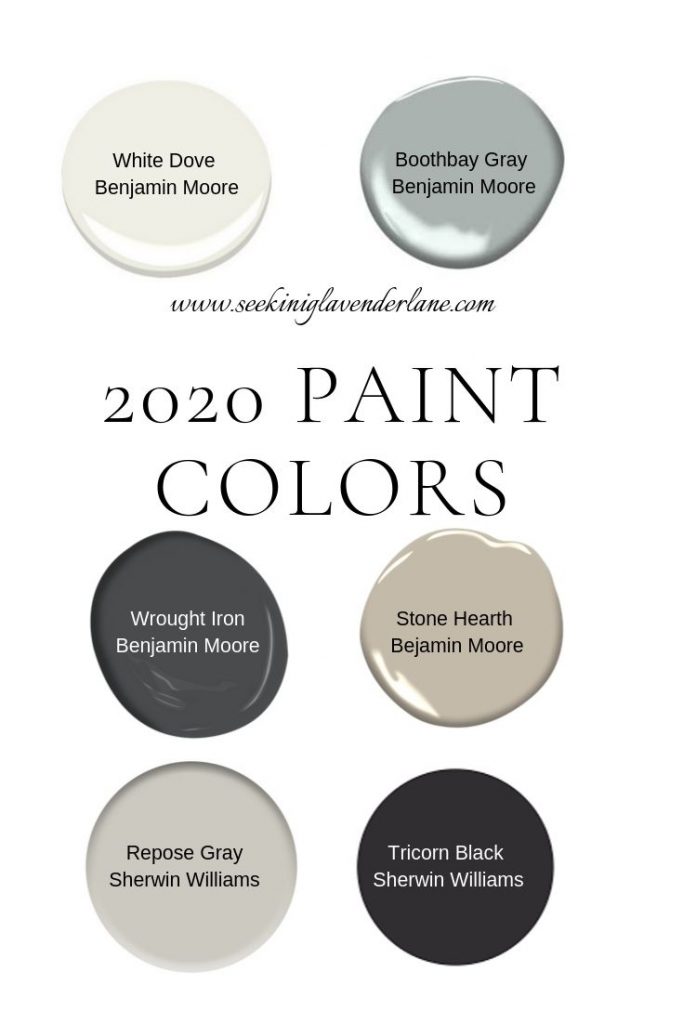 (Visited 70,466 times, 9 visits today)