Sofas for a European Farmhouse Style
Well, you asked so I am sharing! I have currently been shopping around for Sofas for  our living room. We plan on having two sofas facing each other so the fireplace becomes  the focal point of the room. Still undecided about adding two accent chairs, but once the sofas come in I should have a better idea of what size and if it will seem too crowded or just right. For now, I selected some beautiful European inspired sofas that have that cozy casual feel that blends with that farmhouse look. Finding a sofa that meets the  lines of a European feel, but with a casual look to go with the open concept room. I think especially not having a formal living room we wanted to make sure that our sofa had elegance still but since we will be sitting here every day it needed to be comfortable, nothing too stuffy, but nothing too farmhouse either (If that  makes sense). So  I rounded up  a few sofas that will give that European Farmhouse style and will be easy for you to shop and browse if you are looking for the same style in your home.
This post contains affiliate links that  help support this blog.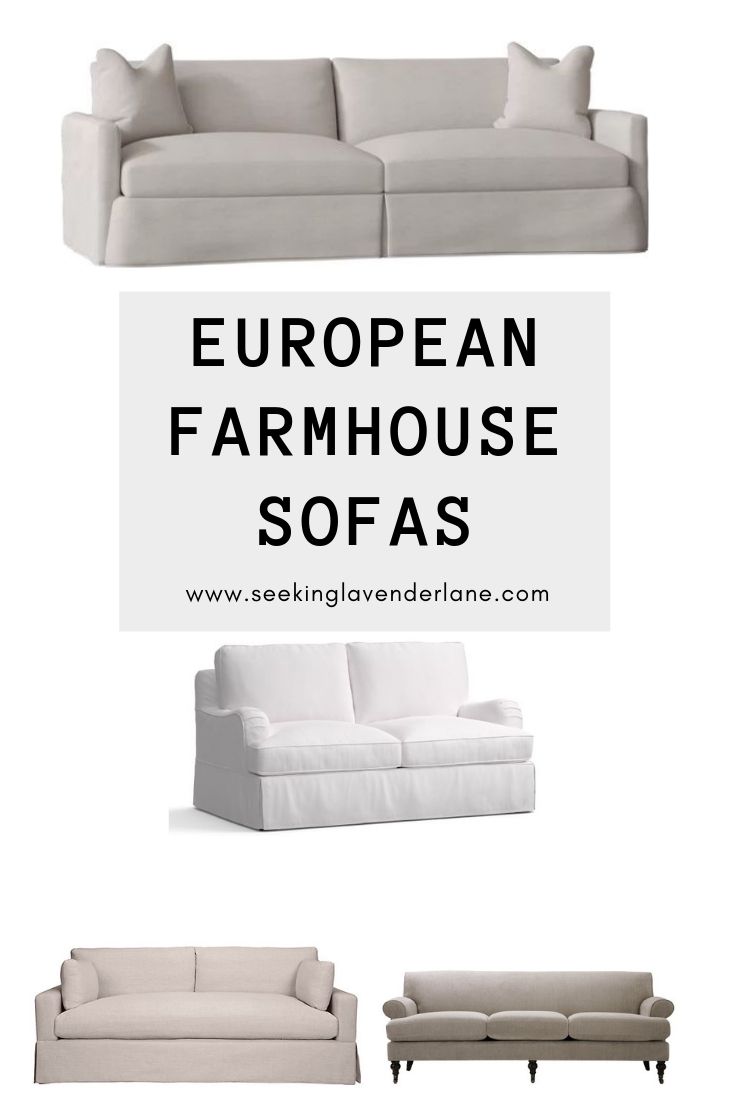 Qualities of a European Sofa:
A slimmer arm
Slipcover
Light Colors
Tufted
Two or One bottom cushion
Velvet
Low Back
Modern lines
So, these are just some of the ideas I am looking for but you can have a more traditional European look with tufting and a rolled arm, or a modern European look with low back and velvet. Whatever your style or your eclectic  style you should find something you will love below.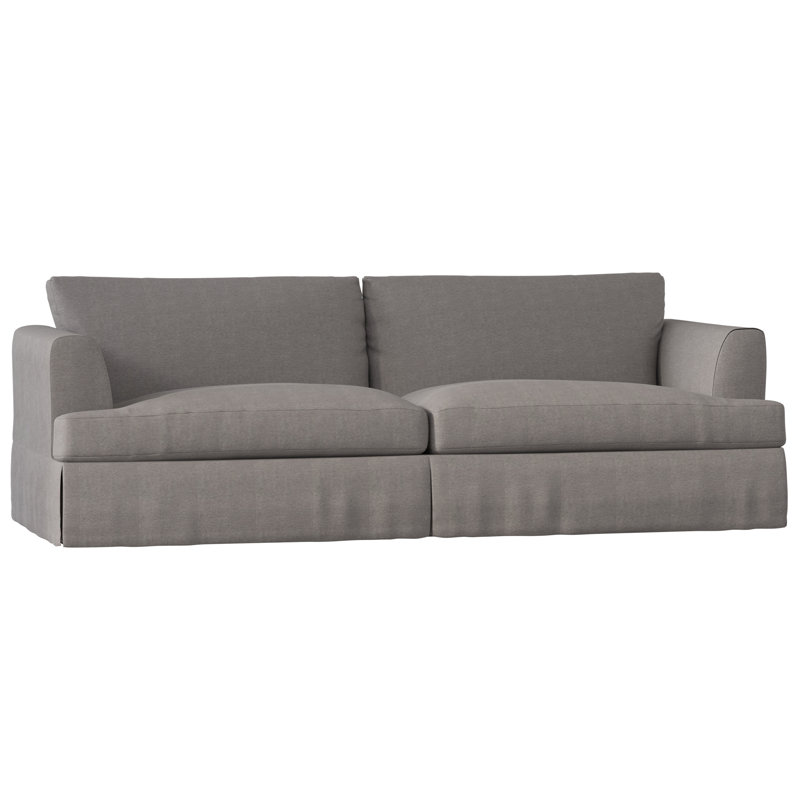 This sofa comes in two colors this pretty gray for (practical living) or a bleach white for those of us that love living on the edge of decorating. The best part, it's under $1,000!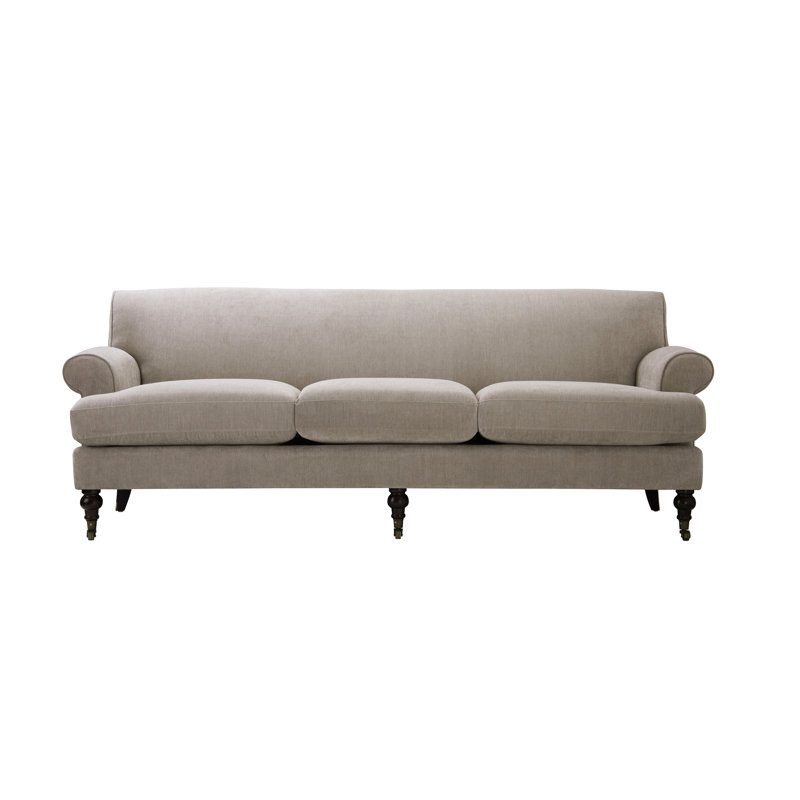 For a little more formal look, I love the lines and look of this sofa. This has 3 cushions (which I prefer 1 or 2) but with the lines and still simplicity this is a great look  for a European Farmhouse look.
This sofa, is the ONE! We have not received it yet, but I loved the casual look, the two cushions, the slipcover, and the slender arms. This just feels very European and the low back is going to be great to not break up the lines in the house like the views out the back window and the view into the living room.
One of the sofa's I had considered because I love the low back, the one pillow cushion and the fabric options. It was a little  more  modern and I think may go best in a small space or lower ceiling room. The price on this is a little bit higher then the rest, but a great option for a good quality sofa with the option to customize the fabric. (it's available in velvet-insert heart eyes).
Absolutely LOVE the look of this sofa. It feels casual and elegant. Also another sofa you can customize with fabric. Though, I'm kind of just loving it white. Think woman cave or even bedroom sofa because it looks super cozy and feminine.
Leather and sleek, the caramel color of this feels so Mediterranean to me, reminds me of those old world clay tiles. I can see this paired with beautiful white walls and simple decor.
My kind of rolled arm! Love this shape and the size is perfect for a sitting room! The white, is a definite in this shape!
For the love  of deep seating! This is a great sofa with clean lines and a slipcover!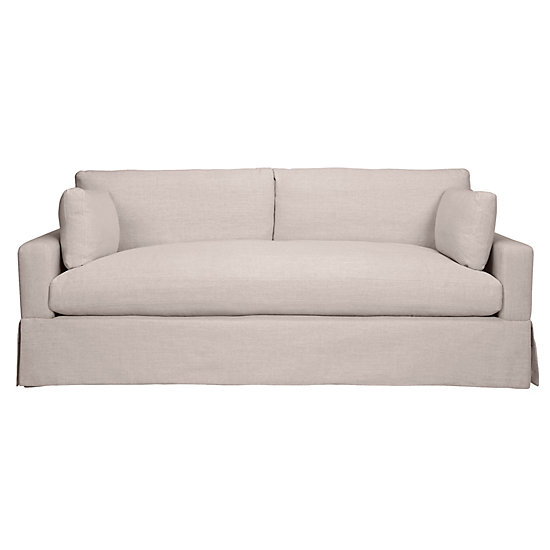 This reminds me a lot of the sofa above, but it has a skirted bottom, which I love. It makes it a little more traditional then the other one with pretty fabric options.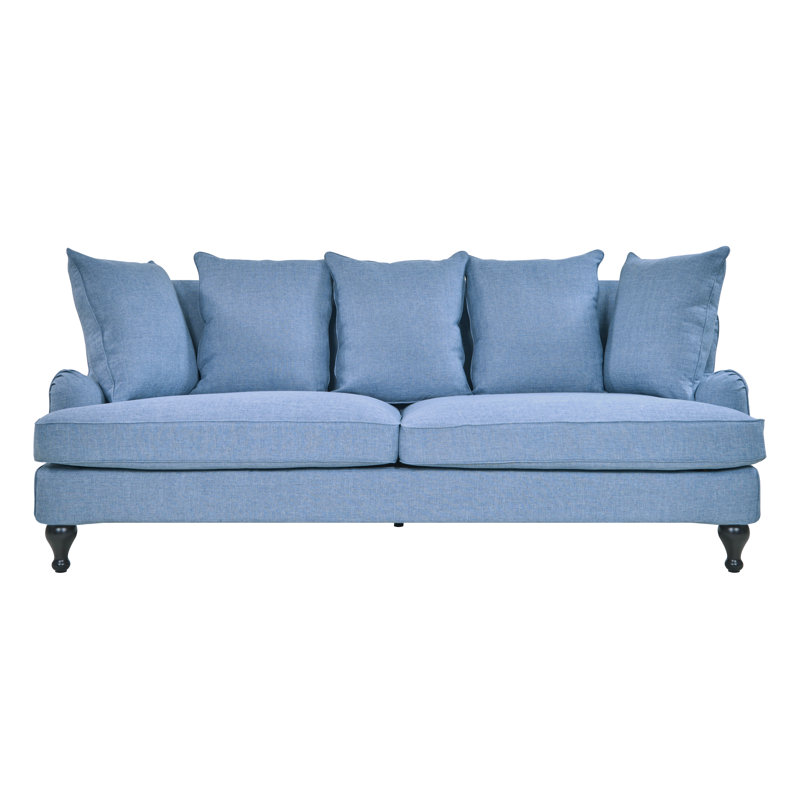 And if  you want to be bold and love that blue and white European French Country look, this sofa is fabulous for that! I almost want to design an entire room around this sofa, so if you snag this sofa hit me up maybe I'll design a room for you with this as the focal piece.