New Year, New Home: Sneak peek of our new house!
Well Friends, if you haven't seen, we officially moved into our new house. I can't even believe we made it to this point. Though we are not quite at the finish line and I would say we may be there in about 3 weeks or so with some delays with the Holidays and a few items on back order…we are certainly close. It's been the wildest journey of our lives and I will say the hubby and I cheers-ed to the end of 2018 with an extra clink the other night. It was the most memorable year, the biggest blessing, but we are happy to see it go. We are ready to start fresh in 2019 in our new home and start to pick up the pieces again. Our Pod arrived a week before Christmas and that may have been the best day ever next to the kitchen cabinets arriving. I've been sharing a lot of the behind the scenes on IG, but with the Holidays and being busy it's been hard to keep you all filled in here. I appreciate all the prayers this year as so many of you have been so kind and have prayed for our family and for this time in our lives. We know God has been with us all along giving us patience and finding solutions to moments when we were wrapped up in anxiety and stress.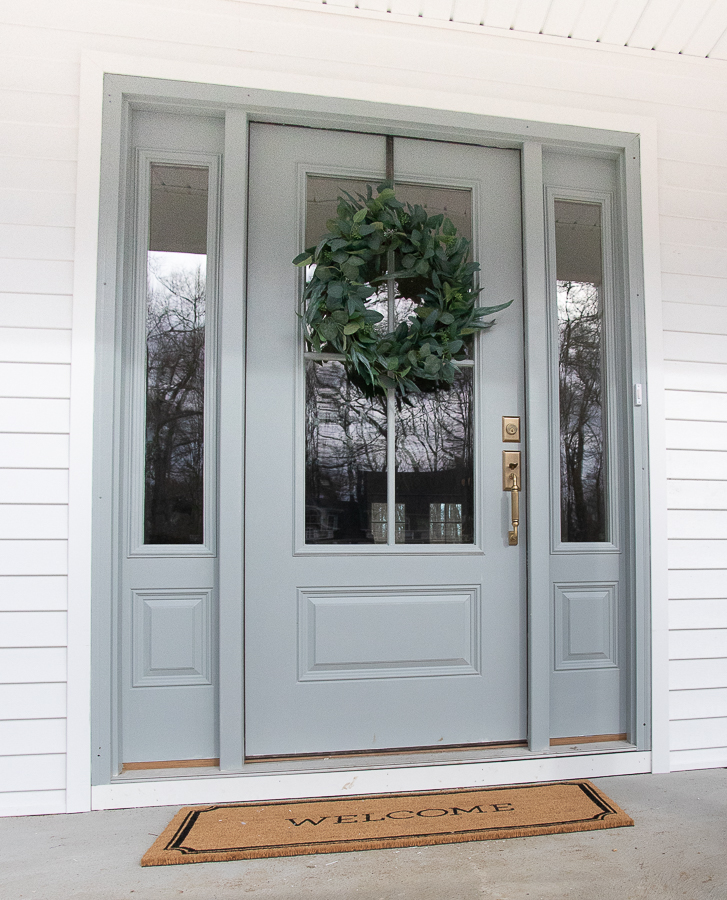 So, we still have a good amount of boxes and waiting on some plumbing to be finished so we are not that settled yet, but being able to live in the house has given us breathing room, hot showers, and of course starting on some house projects. We chose to do some painting on the trim and doors and install the flooring in our upstairs room to save money since our contractor is tapped out. We knew it would eventually come down to this so though painting trim and doors has not been very exciting we also wanted to help cushion the situation and get it all done.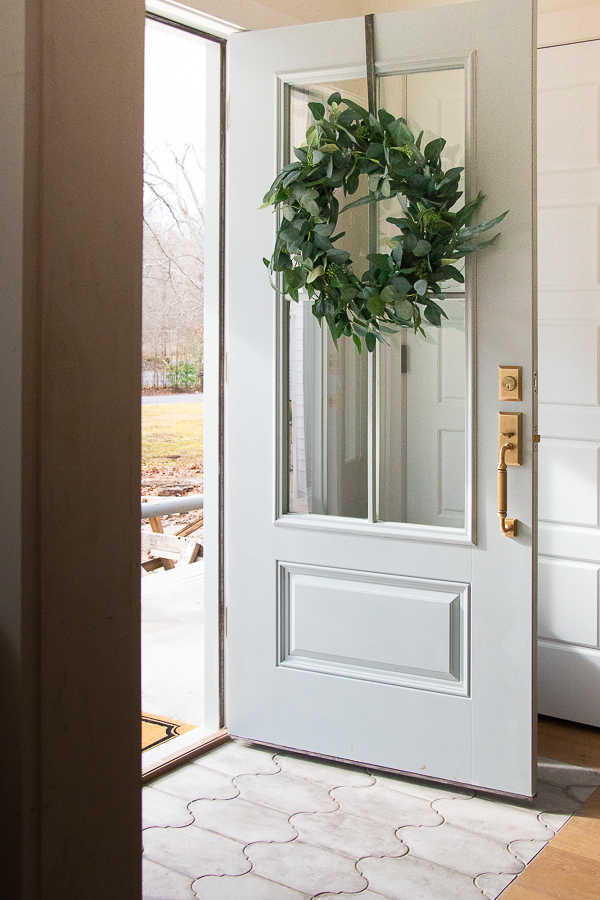 I've got a ton to share here with you all as our Kitchen will be finished in probably 2 weeks and I'll be sharing the reveal of that here and the appliances. So far we can check the floors off, the front door painted, and that's probably it. The kids bath is just about done but I want to possibly paint the walls a different shade of white but I have a feeling that'll be a project down the road. Also, the powder room is just about finished (and may be my favorite room in the house) but I'm waiting on the plumbers to come back and hook up the plumbing to the sink. Once all the plumbing is done and the porch finished and a few other things here and there… we can get our CO and say goodbye to all the contractors for good. I will say I am definitely ready not to have these guys in our house anymore and feel totally settled.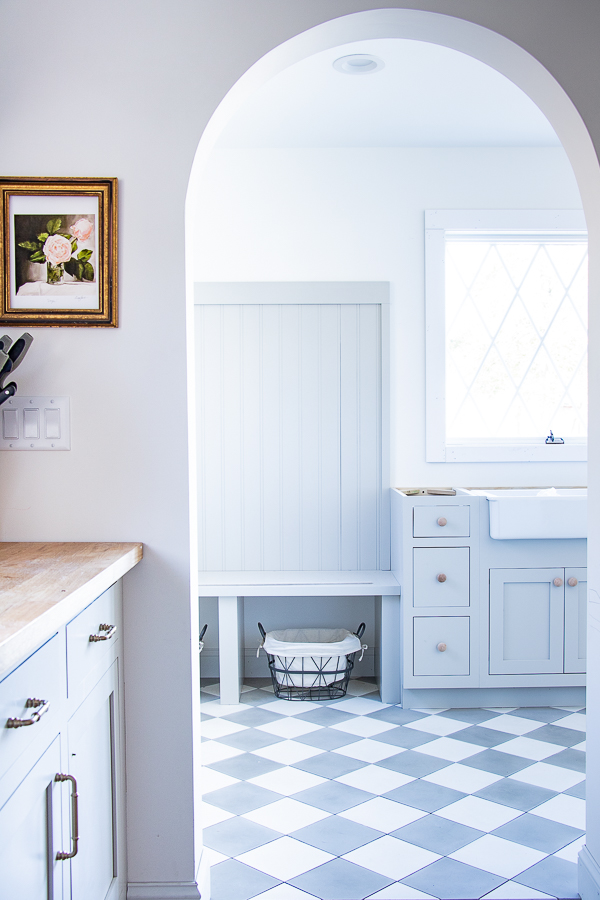 With this chapter ending and finally being able to focus more on this little blog of mine again, I'd love to know what you all want to see from Seeking Lavender Lane this year including projects in our home and all. It's been a change for me this past year so trying to get back on my horse with home projects and of course styling each room and sharing that all here I am really looking forward to.
Thank you all for following along all this time and especially in 2018, I look forward to what's to come in 2019 and bringing more to SLL.
God Bless you my friends in this new year!
Source List: this post contains some affiliate links for your convenience
Front Door: Jeldwin (Home Depot)
Door Color: Booth Bay Gray (Benjamin Moore)
Door Hardware: Nostalgic Warehouse
Entryway Tile: Avalon Flooring
Laundry Room/Mudroom Tiles: Avalon Flooring/Lili Cement tiles
Cabinets: Omega Cabinetry, color: metor