How to create a Thanksgiving Table for a Hostess on a Budget.
I have to be honest here…I am not hosting Thanksgiving! Thank God! lol I seriously would not want that pressure of cooking and cleaning and trying to squeeze my family in my tiny house. Not to mention my dog, Luca, would probably somehow find a way to eat the Turkey. So this table is probably just going to be around for a week and then transition into Christmas since I'm getting that itch. Since I'm not only skipping on hosting, but I am also low low on spending money for Thanksgiving I really wanted to make a beautiful setting without spending a dime at the store. So I am thrilled to share here with that hostess out there who is looking to do the same thing that would prefer to skip the shopping list on this Holiday…minus the food list.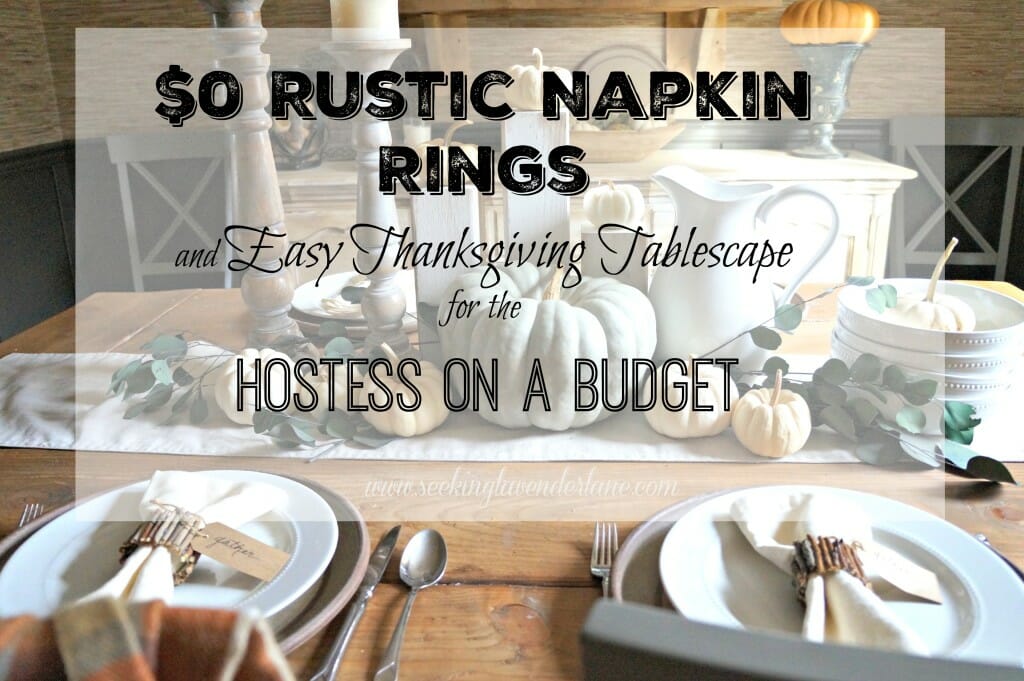 So first I want to start with the pallet. I of course chose neutral. What else is new right? Well..though I just happen to fall into that neutral web constantly, I also feel it's safest when decorating "cheaply". You always have interchangeable accessories and can use most of them year round. If you read my wayfair post I talked about this too. I love having neutral napkins and plates since they work for every holiday and season. A simple change of the napkin ring and centerpiece and you have yourself a money saving table masterpiece.
Speaking of napkin rings I have to share these DIY napkin rings that I created with my son. Actually I had all the kids on the block collecting sticks for me last week so I could make this project possible. I fell hard for these wooden rustic napkin rings that target was selling…but once again I really did not want to spend the extra money. The nice part they could have transitioned well into Christmas, but I of course needed a good excuse to make something myself. These may not be exactly like the ones from target but I think they are pretty cool and they cost me nothing to make…that's right, NOTHING, NADA, ZIP, ZERO DOLLARS!!!! Can't beat that right? a zero dollar project that looks adorable and you get to hang out with your child and make them together. (not intended for little kids, except for the collecting of sticks..my 7 year old helped me with this).
Materials for Napkin Rings:
Paper Towel Roll (cut 1.5″)
Sticks from yard
Hot glue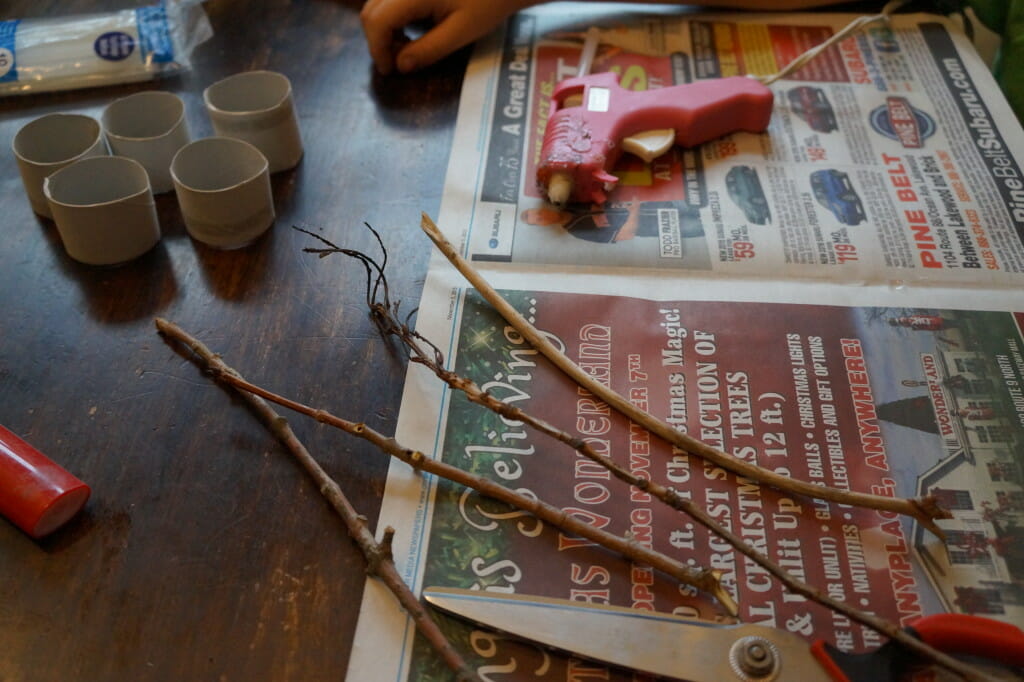 Break sticks into approx 1.5″ varying in size is more than fine. Hot glue along the napkin ring…and that's all! Simple right?
Ready to see my napkin rings to see how they turned out?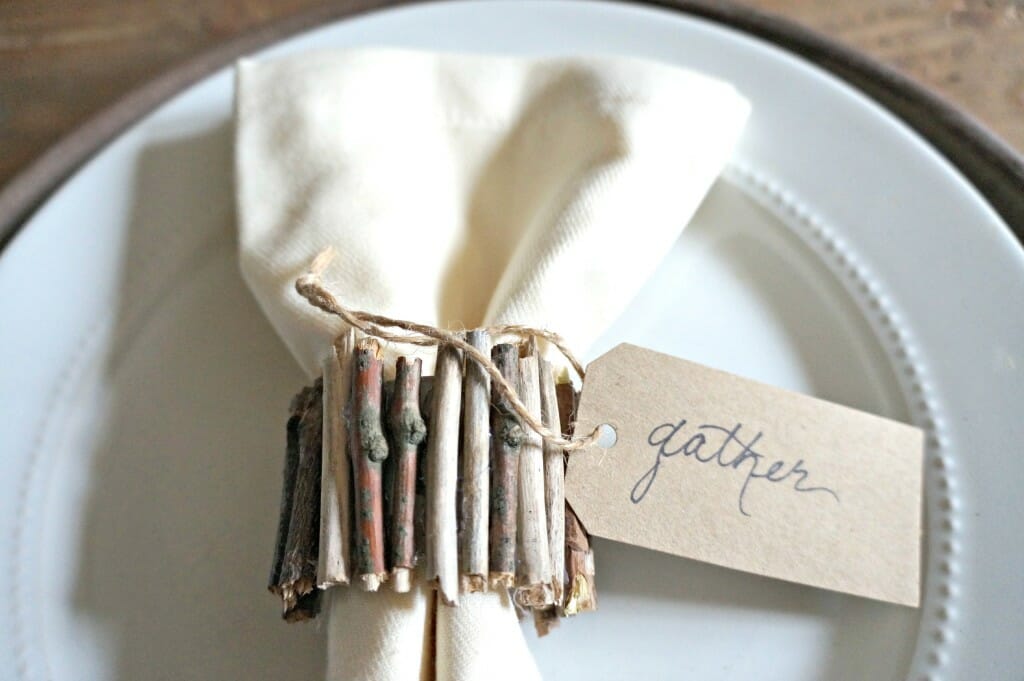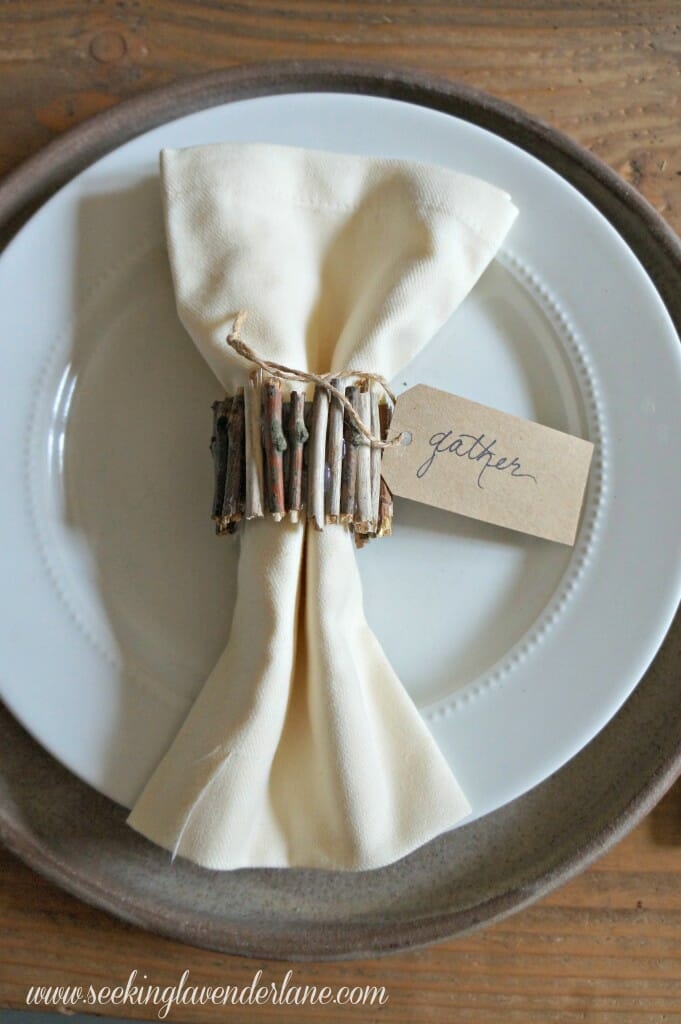 Ok so now to my Thanksgiving tablescape! Keeping it simple adding some candles and white pumpkins with one large pumpkin in the center. Love how this tied together nicely with these rustic napkin rings.  Oh and of course a little touch of eucalyptus which has been one of my favorite ways to add green this year. Keep it simple, add height, and use those Halloween pumpkins you have hanging around the house. Simple, beautiful, and all things you can find in your home.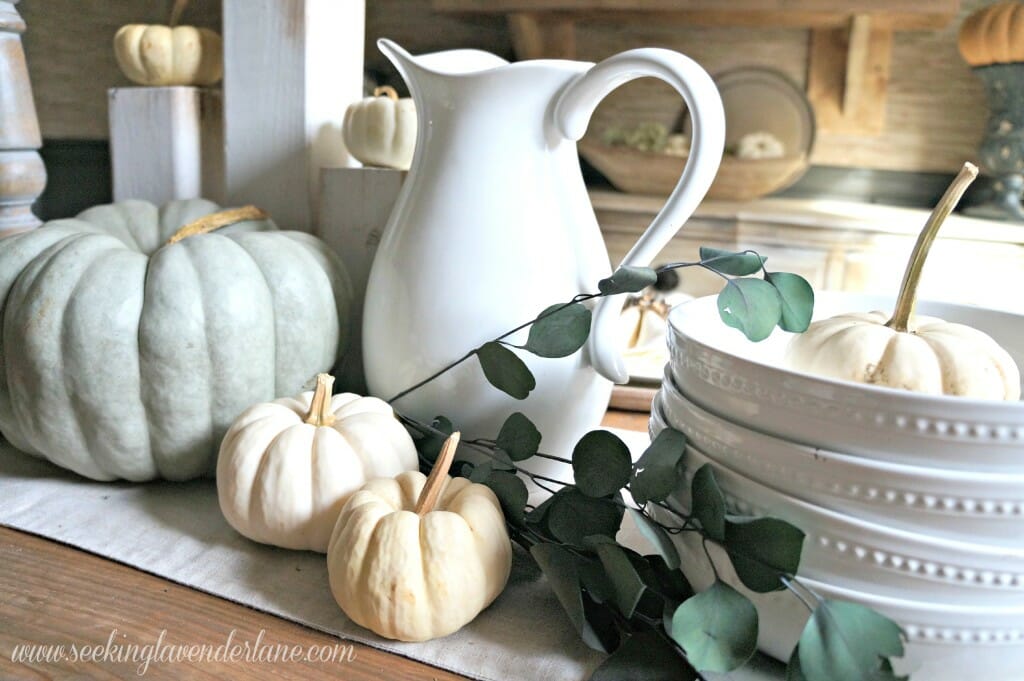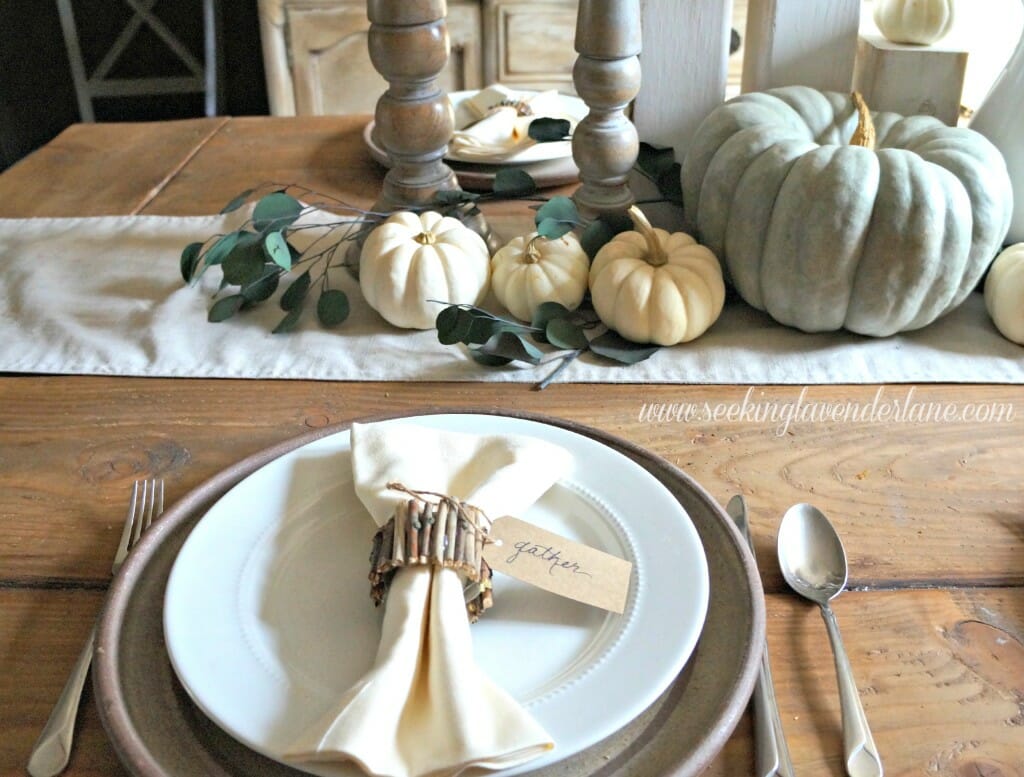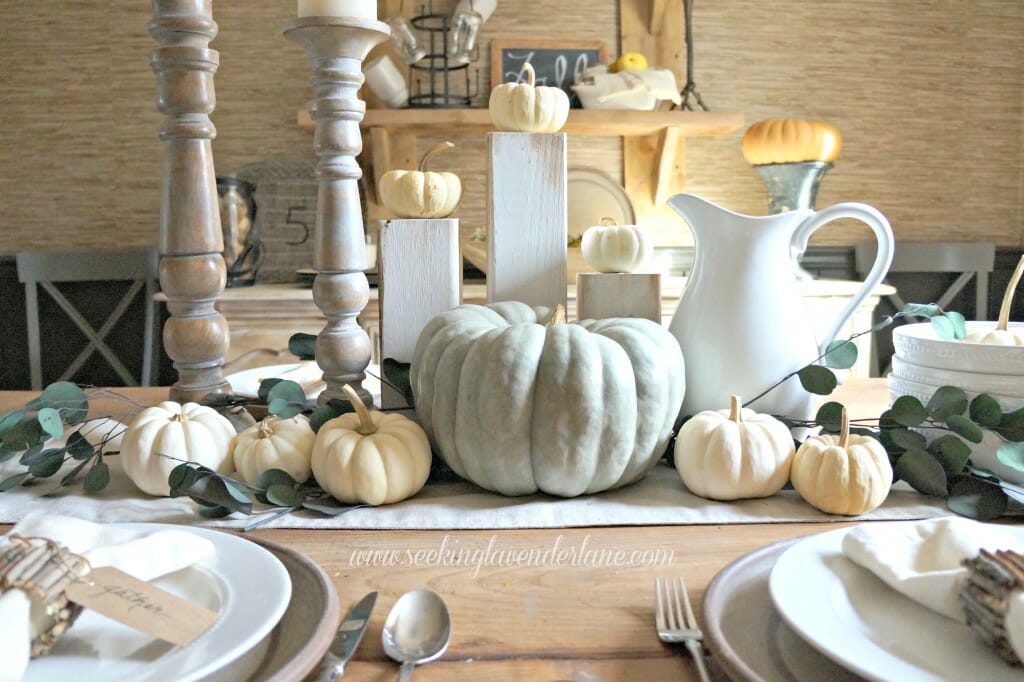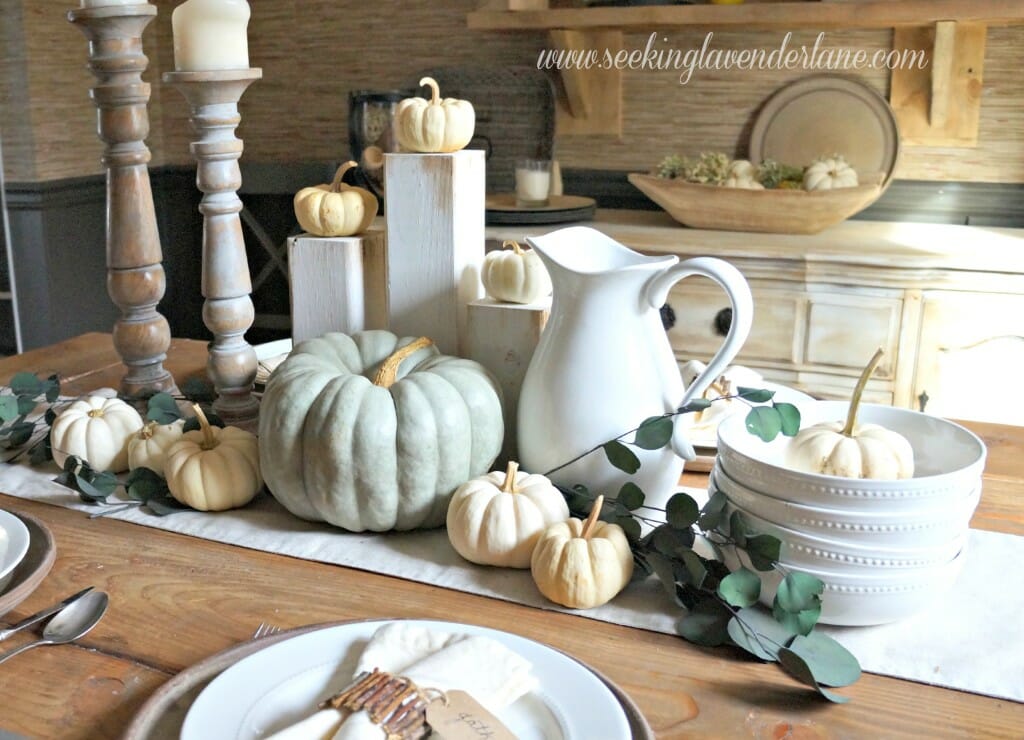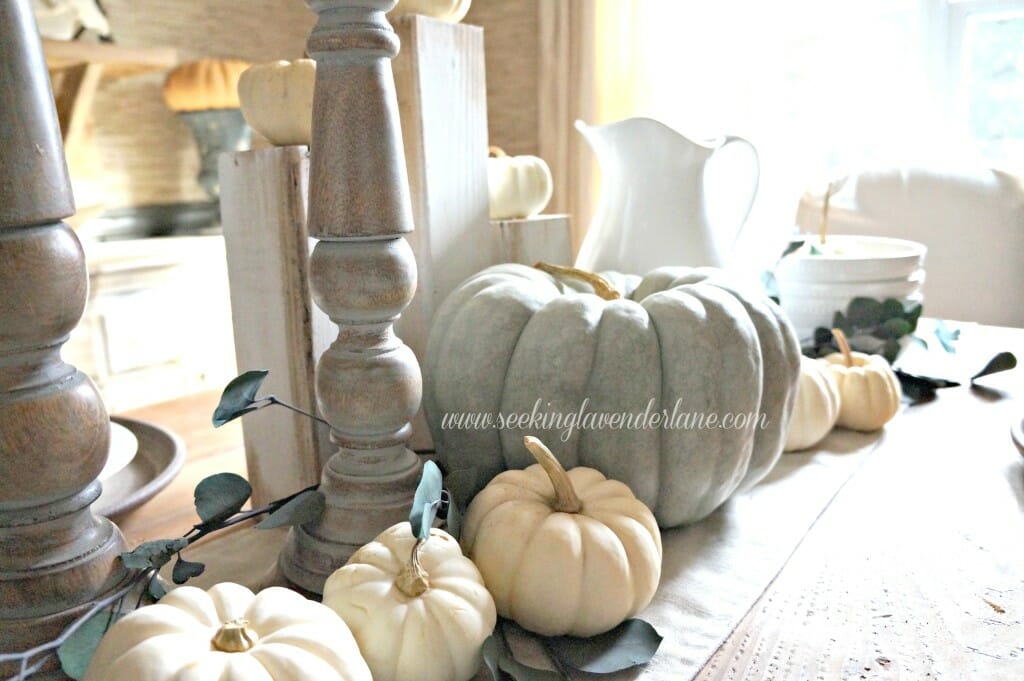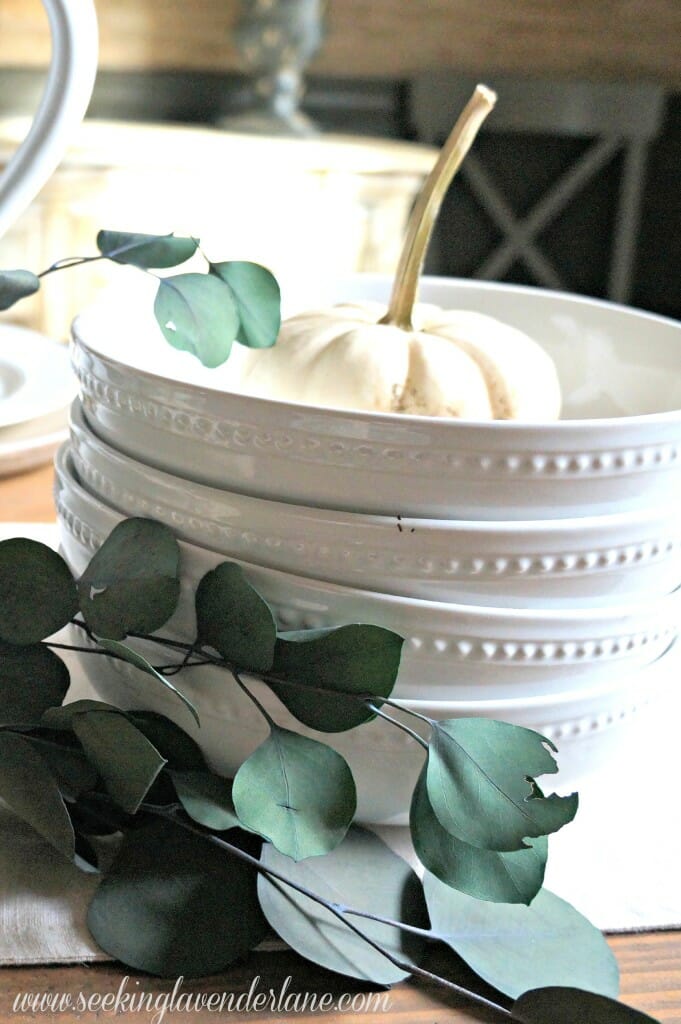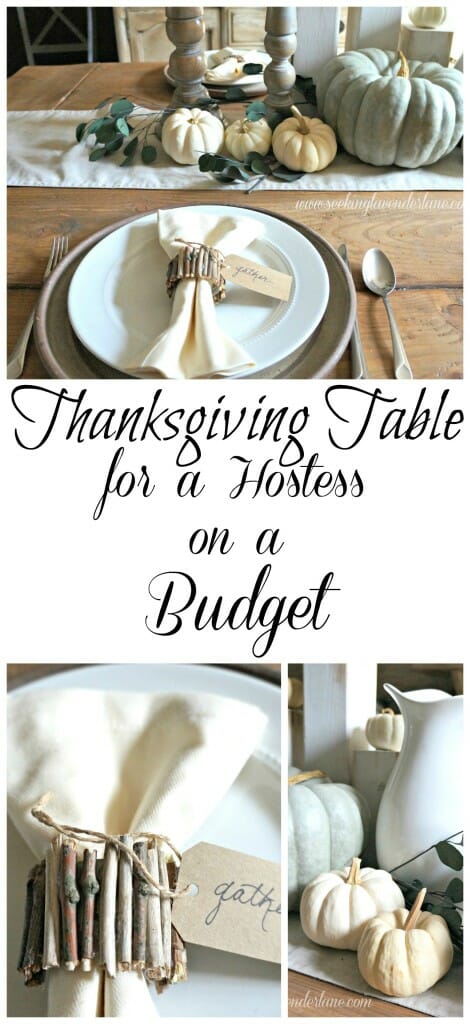 Linking with: http://savvysouthernstyle.net
PLEASE STAY A WHILE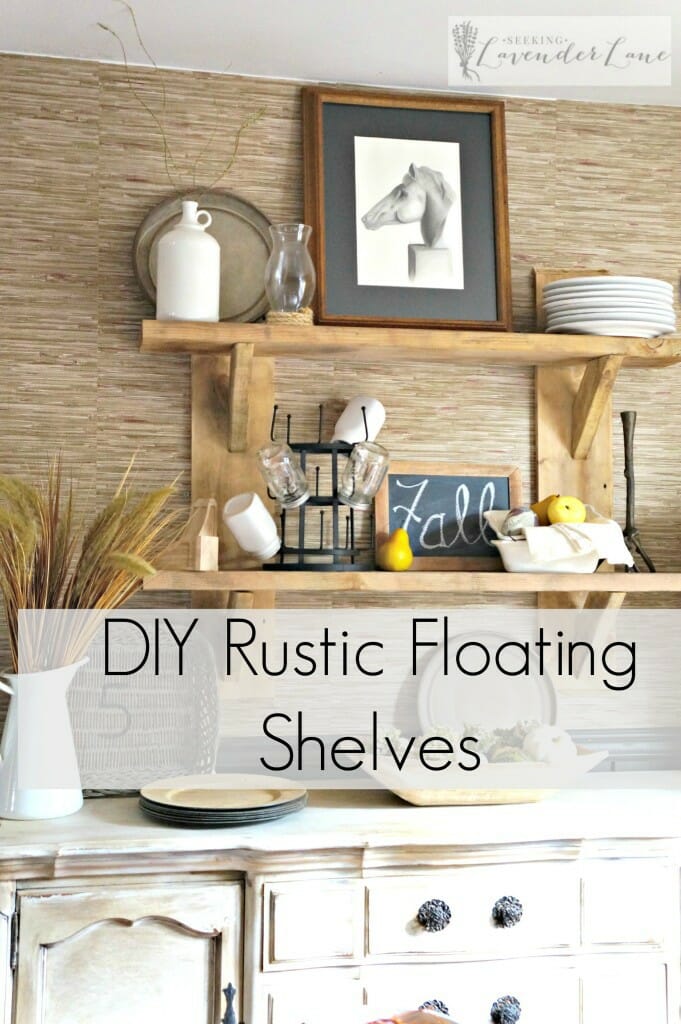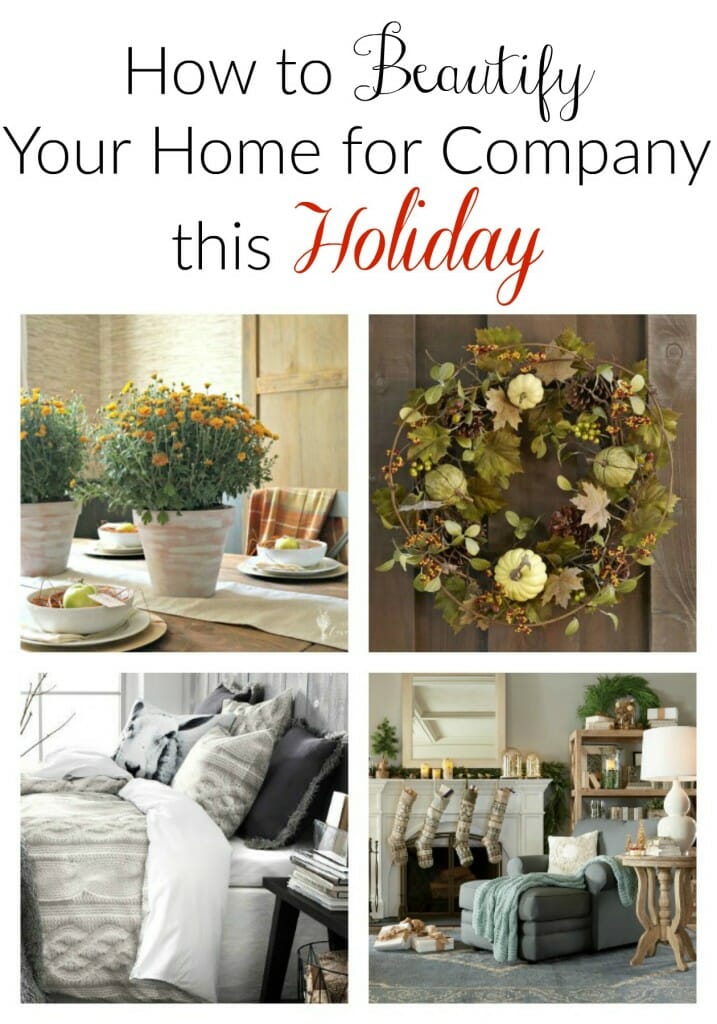 How to Beautify Your Home for Company this Holiday
(Visited 2,023 times, 1 visits today)