The best of Lemon Decor
I have this new obsession and it's all things Lemon!!! Are you on the lemon trend too? Last Spring and Summer we were seeing a lot of lemon decor and I'm so happy to see it here again. I think what I love most about lemon decor is that it can blend with a lot of different styles. So it works wonderfully for Farmhouse, but also can work well with the European look (which you know I love). Lemon's are also super modern and work beautifully with an eclectic look too. So whatever your style is your grocery store find can be a sweet (not sour) and chic look for your home. So, I have been thinking about creating some Lemon projects and also shopping lemon decor and I wanted to share a post with the best of lemon decor!
This post contains some affiliate links that I make a small commission from, with no added fee to your purchase. 
Let's start with what I think we all need in our home this summer…a Lemon Tree!!!!
I'm obsessed with this little tree! You know I love olive trees, but there is something so charming about a lemon tree too. This one is especially chic looking.
or you can go with a simpler look with a lemon stem paired in a beautiful glass vase.
How about greeting your guests with a Lemon wreath, you can try making one (which I may do once we move into our condo) or buy one like this gorgeous wreath!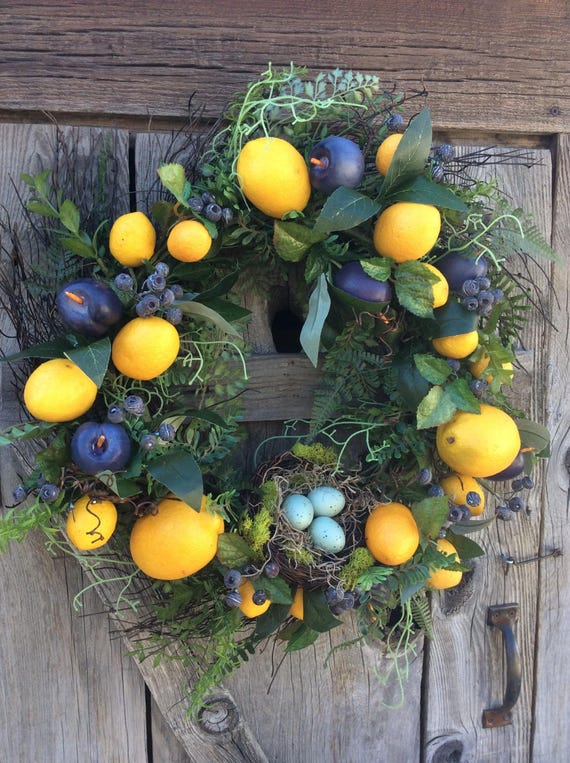 Or just adding a pretty bowl of lemons (real or fake) as a centerpiece will bring that sunny yellow to your table setting.
or..dress up an adorable table with a lemon runner!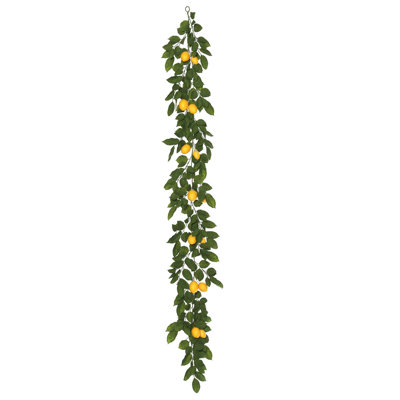 Add some pretty lemon prints to your wall, I just absolutely love these and I'll be sharing some more Lemon artwork later this week.
Add some cut lemons to a pitcher for a pretty Summer party centerpiece!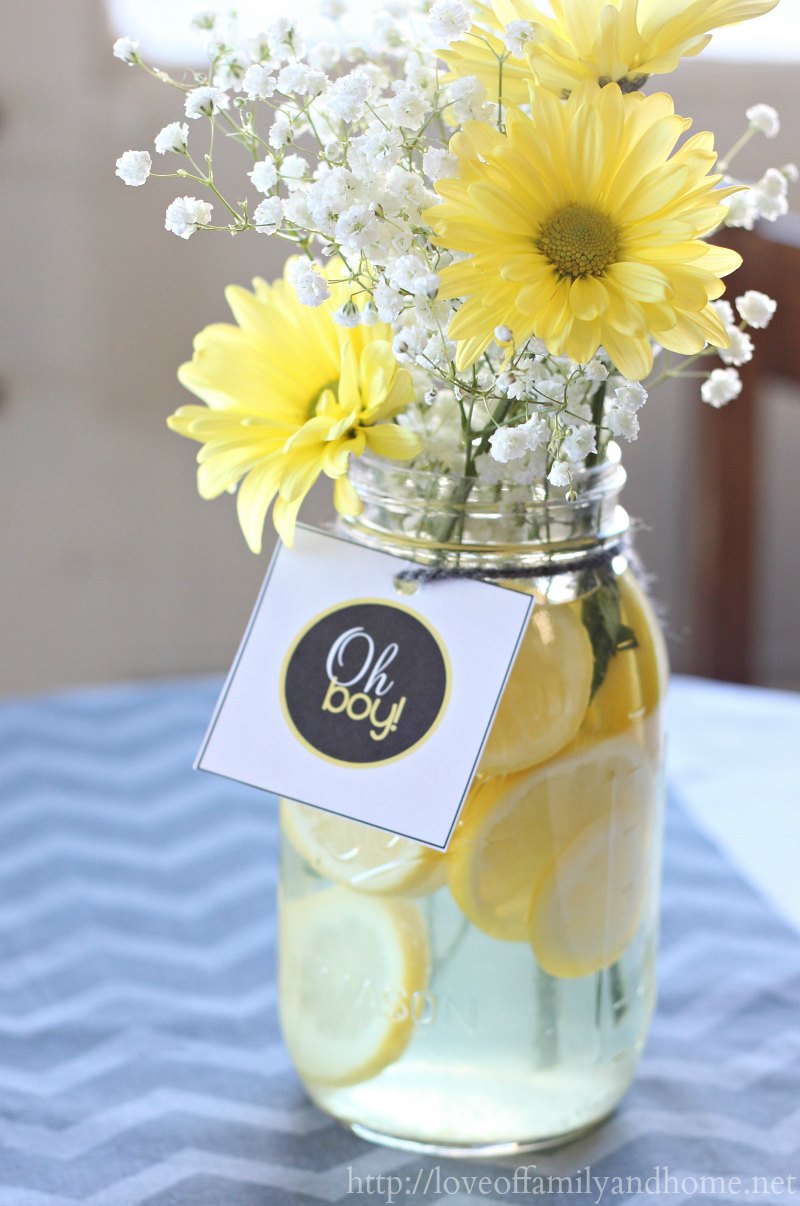 Brighten your kitchen up with some adorable Kate Spade Kitchen towels.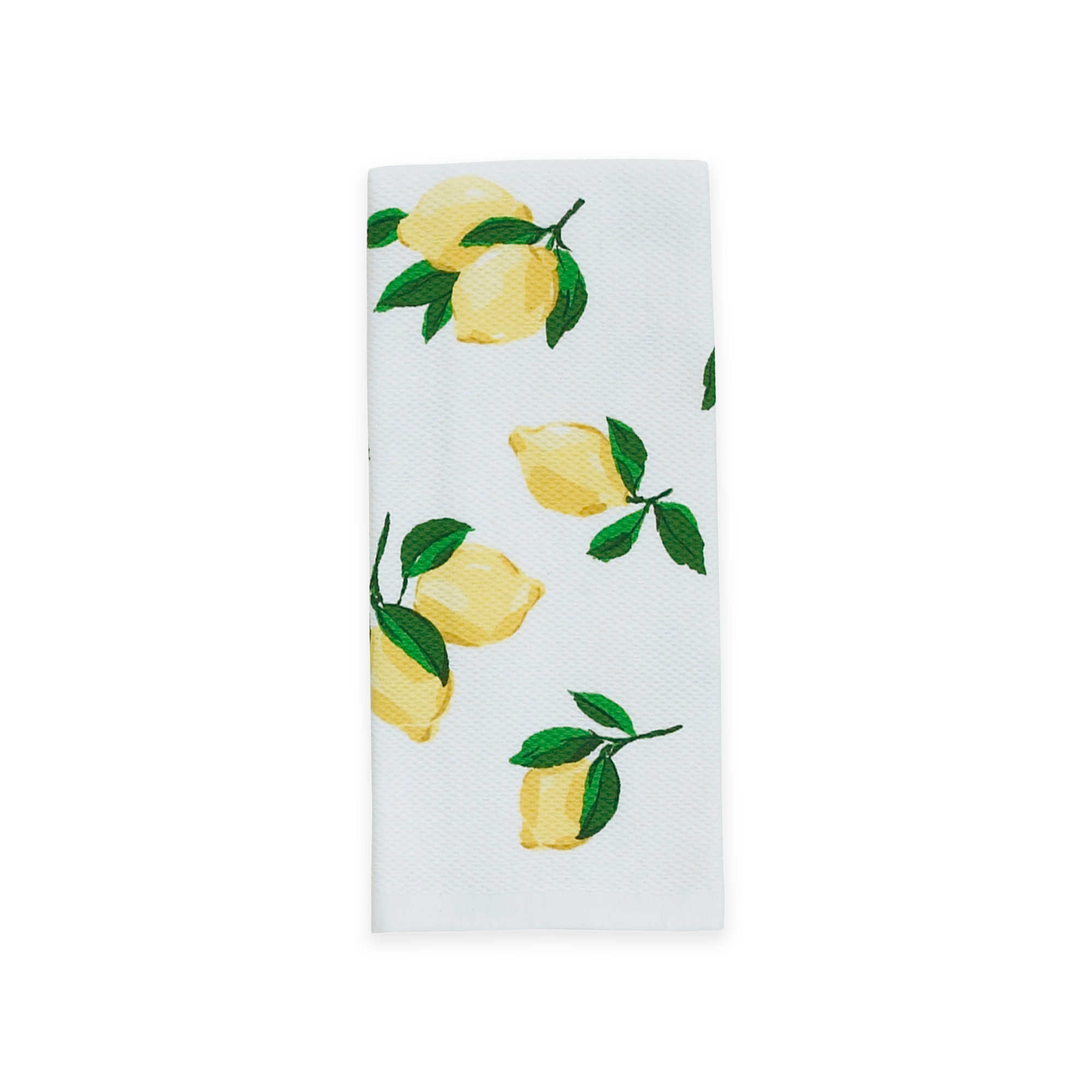 Get the matching dish set! Another great idea is to hang these cute lemon dishes on the wall!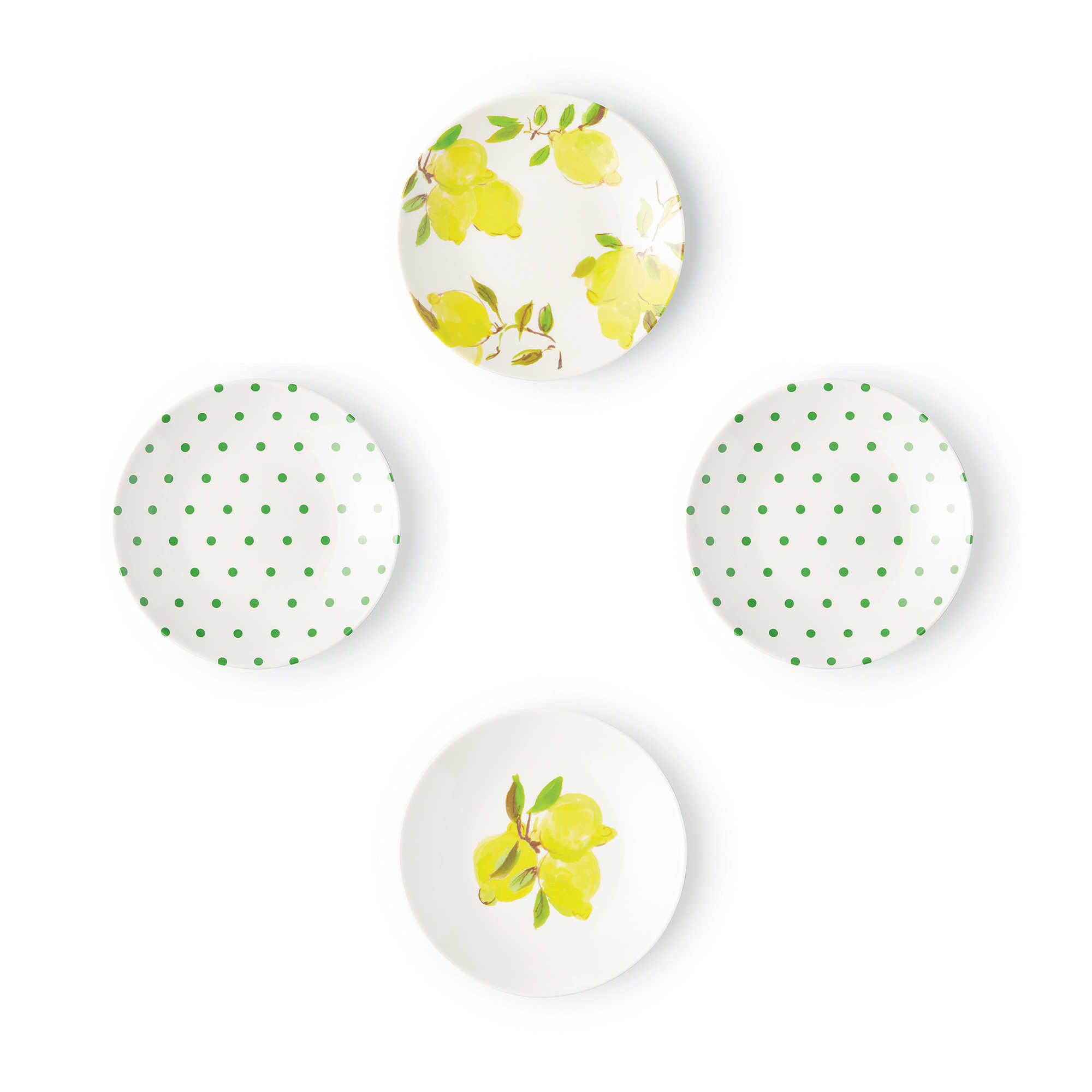 Or this set of adorable lemon pasta bowls…oh boy I'm in LOVE!
and matching lemon pitcher!
or add a pretty fabric lemon runner to your dining space!
and a cute lemon pillow for your outdoor seating.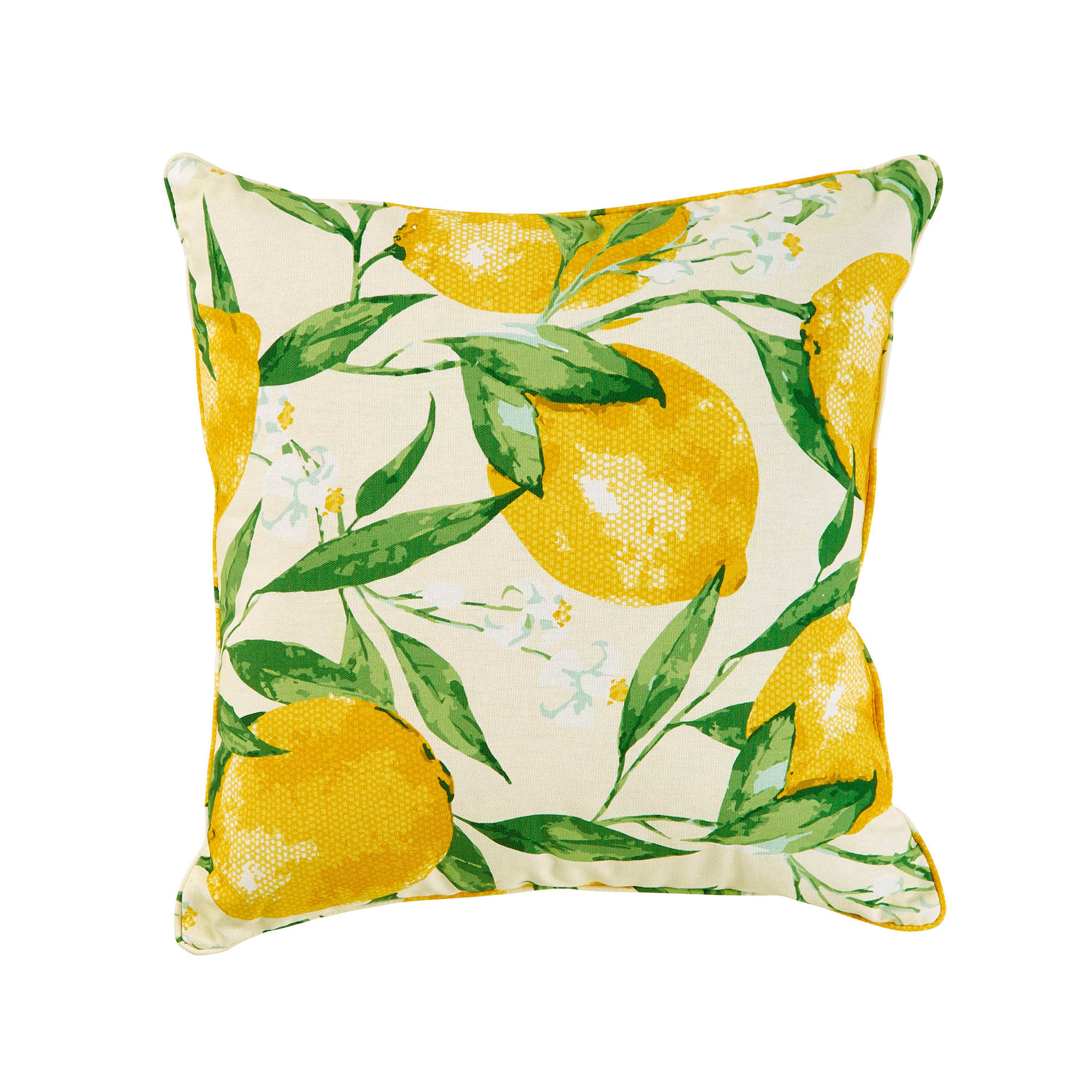 Please Pin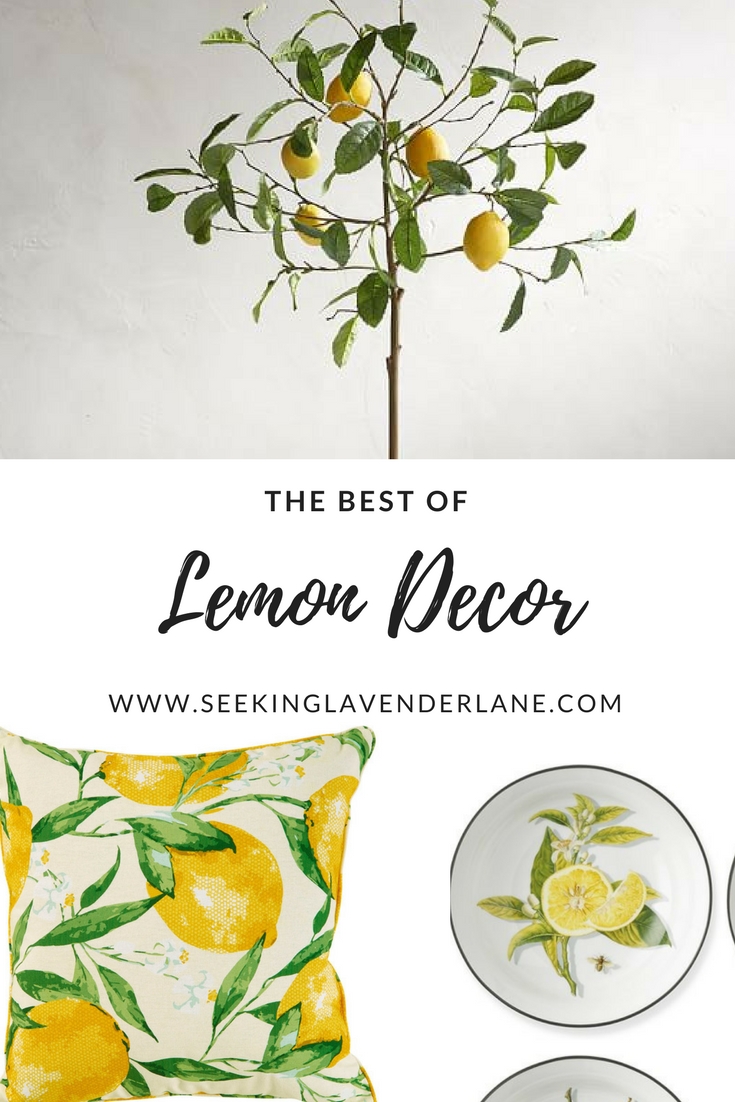 (Visited 216 times, 2 visits today)