Are you currently building a home or renovating? It's tough to know what's trending and what is timeless. I know, we went through this just two years ago. I wanted something that would still be beautiful in 10 years, but also had a little character and and a little wow. We are still working on our curb appeal, but overall we chose white, since I love a white house, and a modern farmhouse exterior. We also had a reno so we had to work with what we had, but the #1 detail I wanted to add to the front, was a porch. So, now let's take a look at colors, shapes, and details for your home in 2020.
See more about our reno and BEFORE and AFTER Here!
Top 10 Exterior details in 2020
#1 Blue with Stone: Dark blue is a strong color that still feels timeless. Paired with some stone, gives it a rustic or coastal feel.
#2 Pops of Black: This was actually something I wanted to do to our house, but I knew our contractor would probably bite my head off if I did one more "designer-ish" detail. The accented architecture as here or in a greenhouse, etc are very on trend, and I am in LOVE.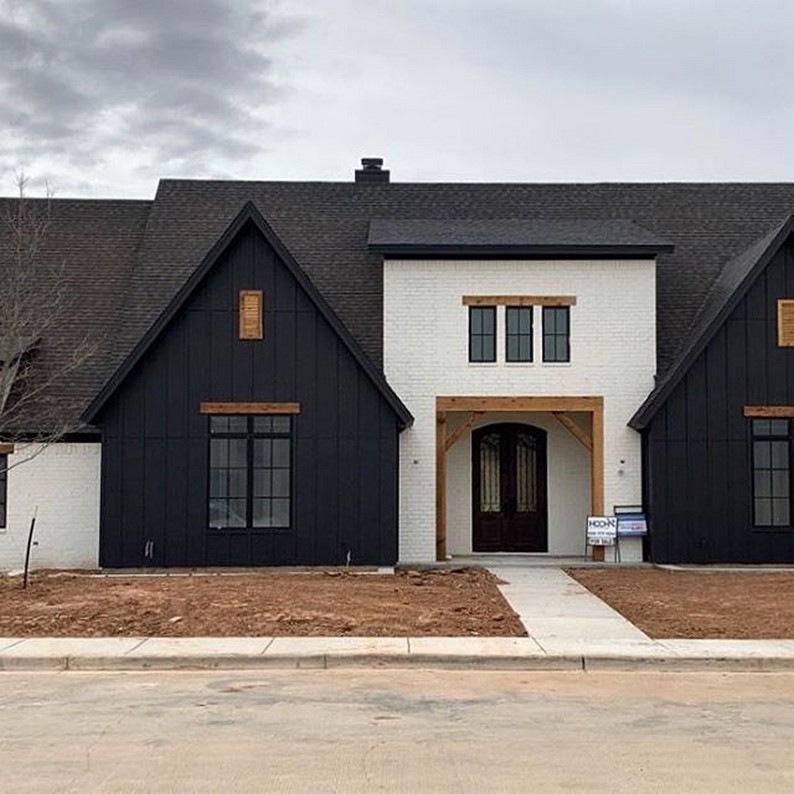 #3 Arched front doors- This look is back in and adds that sweet European cottage feel or Tudor style to any house.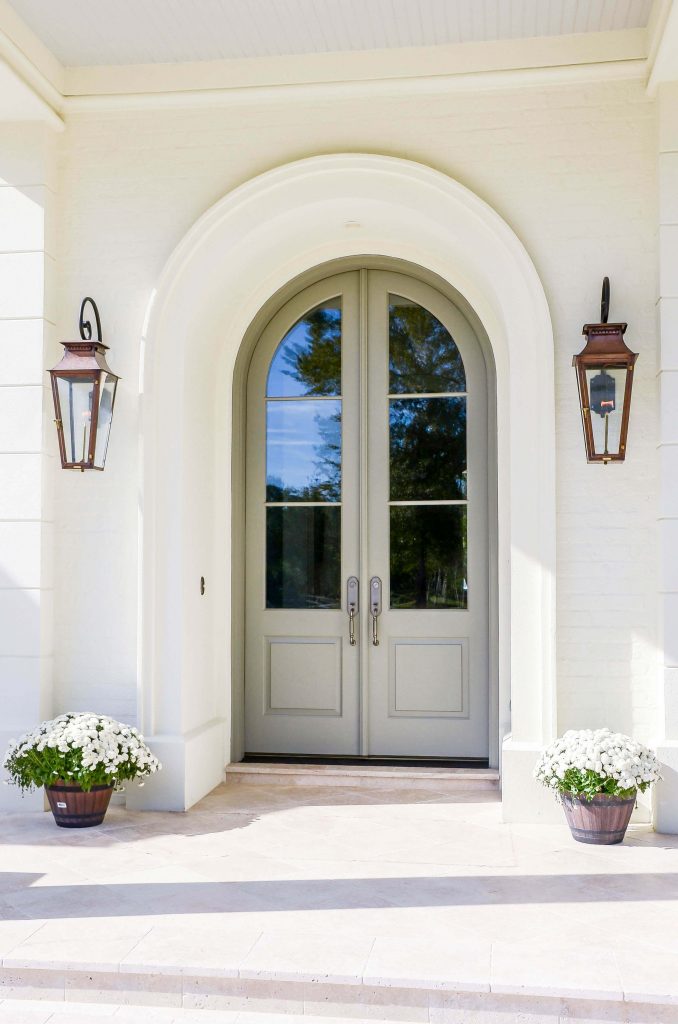 #4 The Modern Farmhouse- this look is still trending with white siding/board and batten and black windows. To make for a timeless look you can opt for white windows (as we did on our house), but this look will be hot still for 2020.
See More Modern Farmhouse Designs HERE!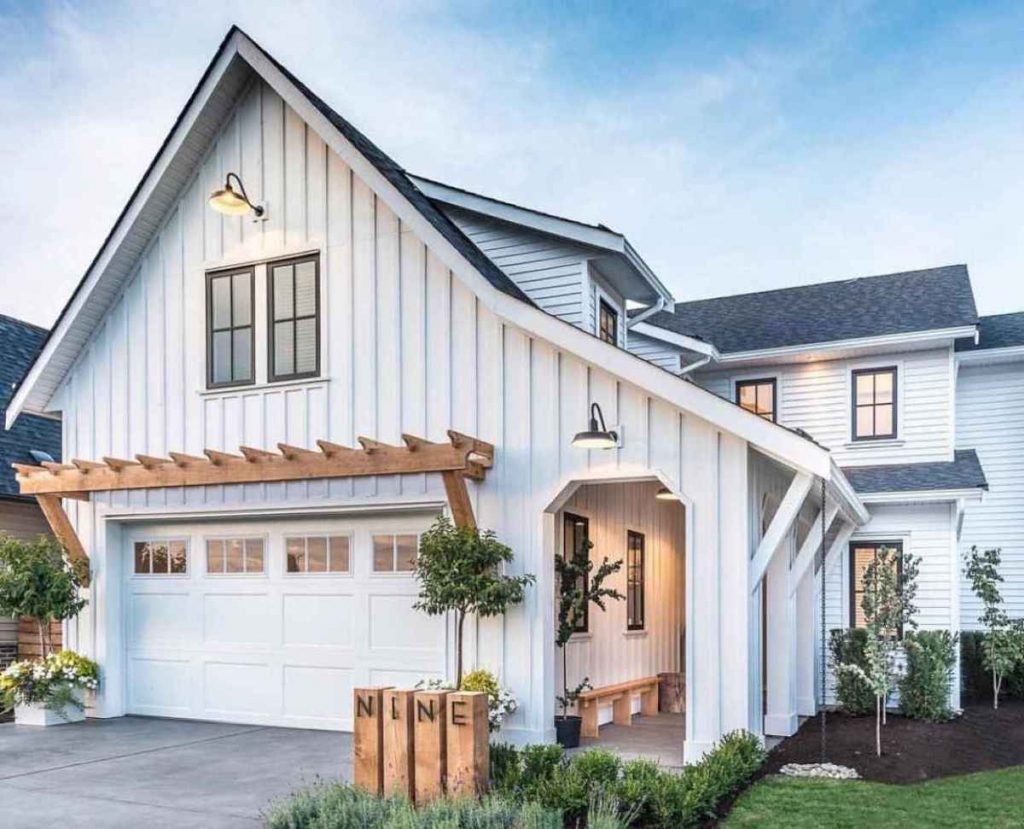 #5 Black windows- yep they are not only for modern farmhouse they are in trend for all homes. Create a modern interior, or a European feel. The high contrast is definitely stunning from the street.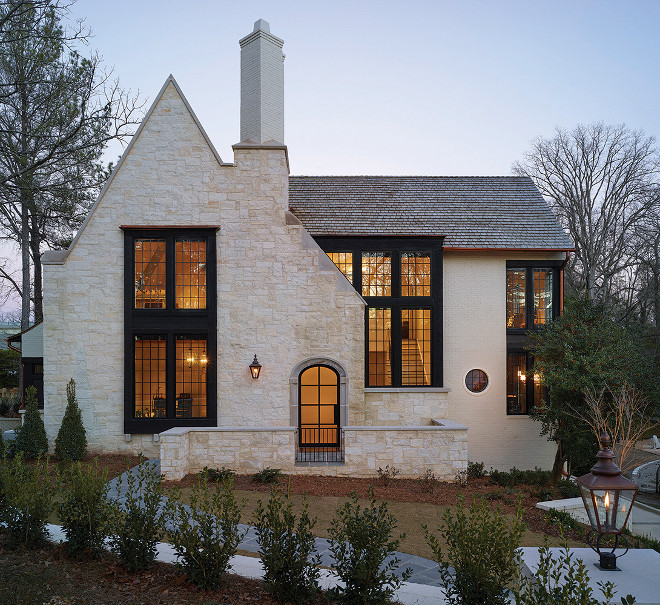 #6 Copper gutters! Okay, this one may only be for those that have a little extra change in their pocket, but if you do…do it for me and get some copper gutters. They are certainly dreamy!
#7 Two-tone adding a contrasting color to your architecture can really highlight your home. Opt for a gray, black, or even a wooden cedar shake for some definition.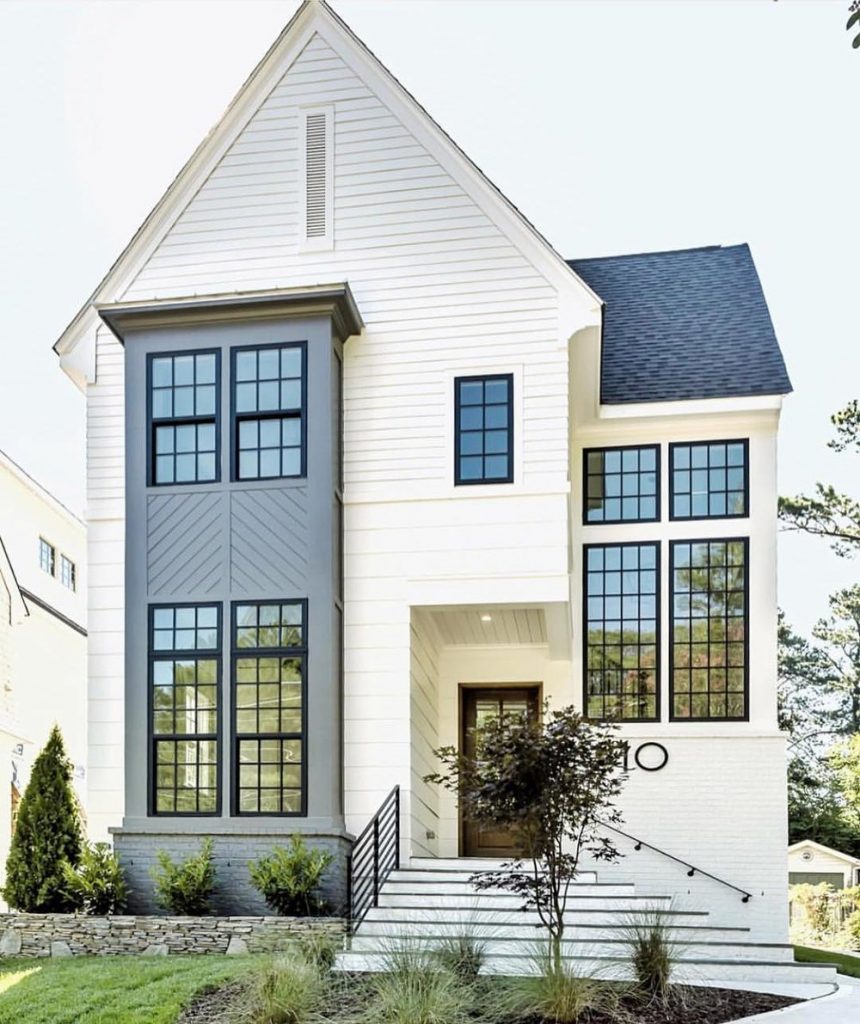 #8 Large stone accents with heavy mortar– the old world feel of large stone on chimneys, porches, or the entire face of a home, is giving me goosebumps. The smaller stone that once was in, is now feeling more "builder grade"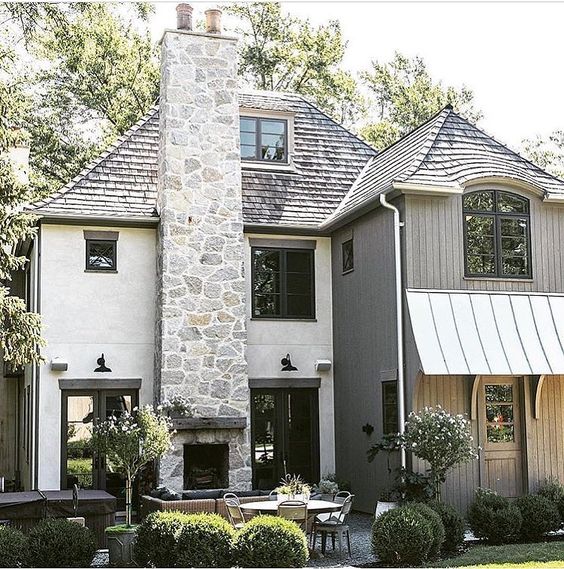 #9 Painted Brick– Whether it's white or a color, painted brick is still trending. If you are buying a brick home or needed some major curb appeal, painting the brick gives a clean modern and fresh feel to any brick house.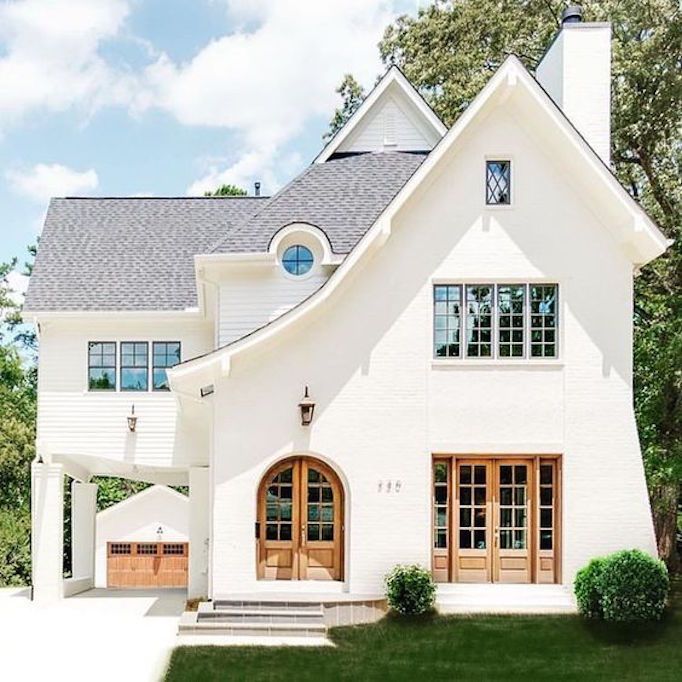 #10 Last but certainly not least Large windows, french doors, and a ton of them! People are craving natural light in their interiors, so it's no doubt that larger windows and french doors are the way to go, to not only bring character but to bring on all that natural light.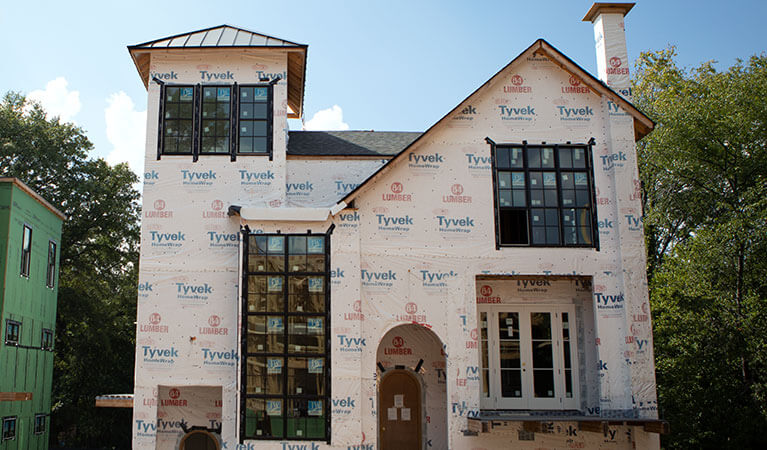 I love the truly unique homes that are building today, with so much attention to detail, a ton of character, and a great blend of decisions that bring both vintage and modern elements together. Some of these exterior trends will be just that…trends, but I do see a lot of them being timeless and stick around. I do think you get a little bit longer out of the decisions you make for your exterior then you do for your interior. I think the trends are a bit slower then lets say flooring color, back-splash trends, and even paint. Especially since many of those exterior decisions are pretty permanent. Let me know if you are building or planning to build and what details you are adding to your home's exterior. Are they some of the ideas I mentioned, or something different and fabulous?
Please Pin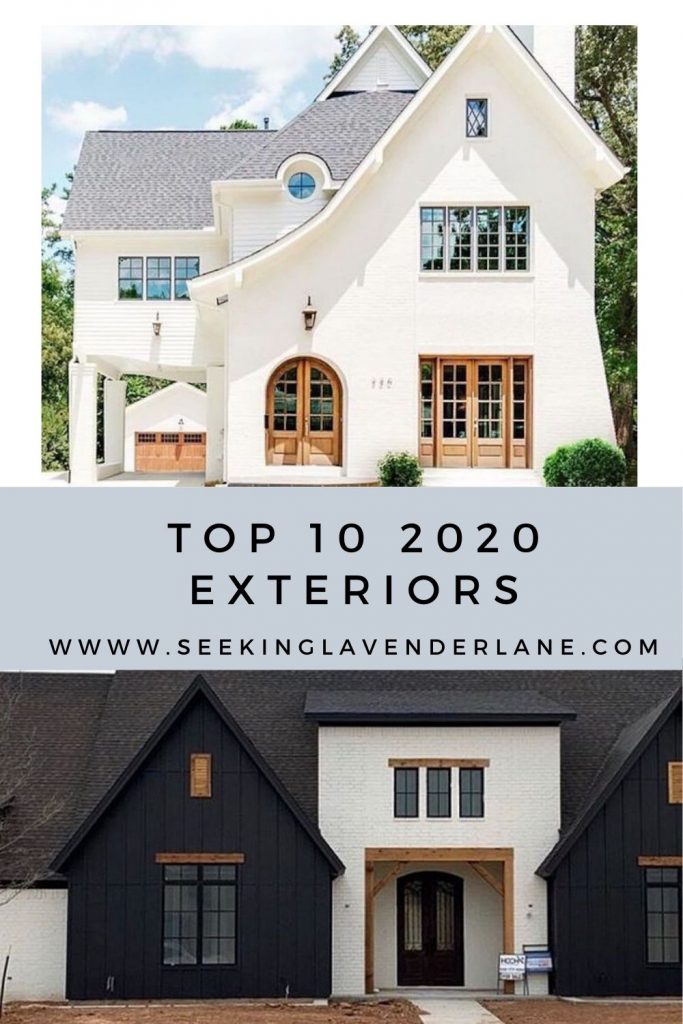 If you love exteriors check out…