I have had this question come up so often, and there truly are so many accounts that inspire me constantly, but what accounts truly push my creative limit? Make me dream more? Inspire me with beauty daily? And make me want to be a better designer myself? Well, its these accounts below and I know you will be just as inspired by them as I am.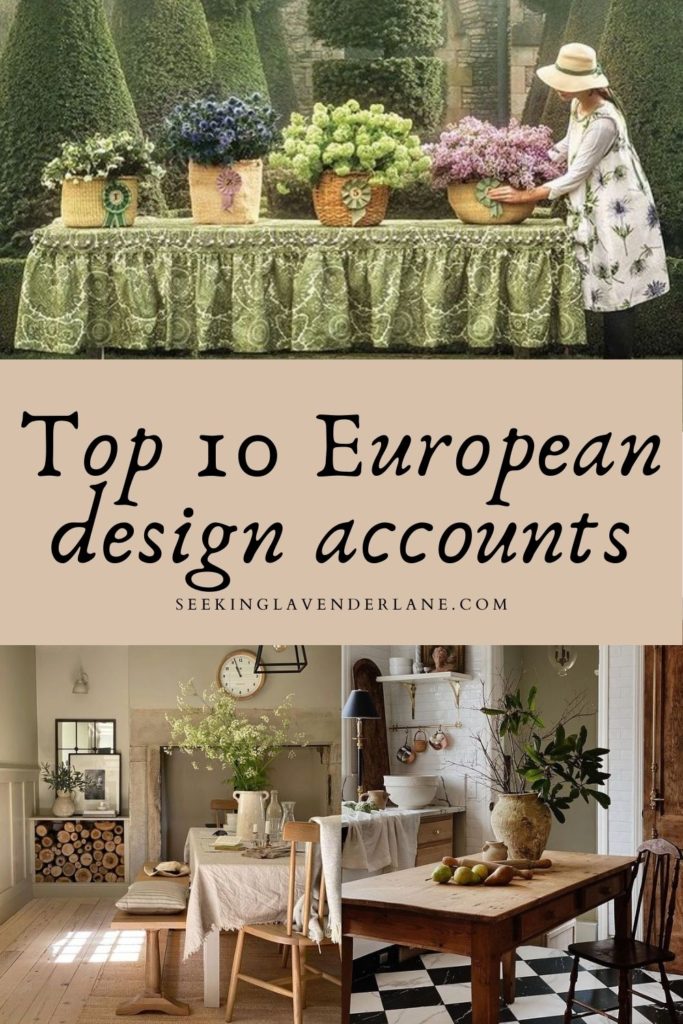 My Top 10 favorite design accounts that bring European design to the gram!
I love Abby's neutral décor, simple styling, and overall serene feel to her home.
Devol Kitchens is my favorite kitchen design account, they inspire that true English country feel and their eclectic way of mixing vintage items, tile work, plastered walls, and copper pots truly inspire me daily.
Milieu mag is my new favorite account this past year! They have the dreamiest collection of photos. They feature amazing designers and have the most beautiful print magazine too that I love to slowly turn the page while sipping a cup of coffee on the porch.
Jamie Beck, literally lives my dream life! Between her artistic look at the world around her, her unbelievable photography, and her glamorous life in France, her photos and stories inspire me so much.
If you don't follow @velvetandlinen you will want to! The Gianetti's are at the top of the design world. Designer and architect duo share their lifestyle, farm, and home on their IG account. Another account to be inspired by for the beauty they are creating.
Amber Interiors is a top designer on Instagram and around the world. She inspires me with her neutral and warm interiors. I love that it brings this casual California style with many European touches.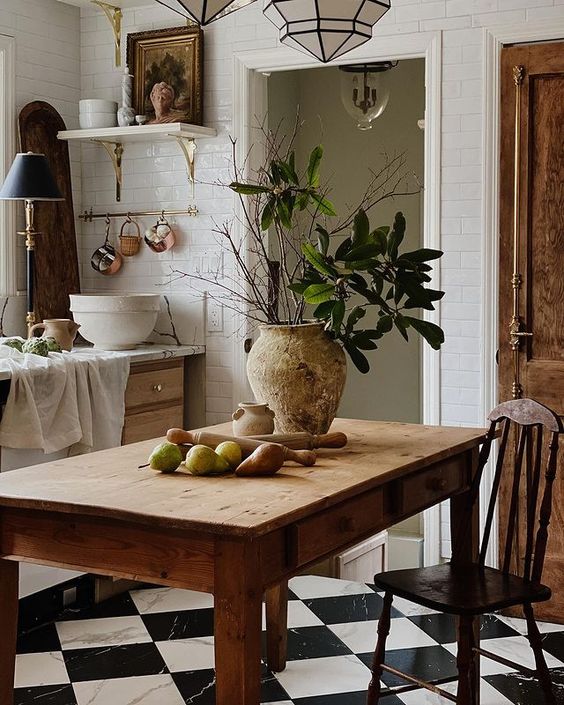 Paige is also a Jersey girl and I love, love her account! She has this Grecian feel to her European style and I am totally obsessed with her kitchen renovation that she has been doing herself. Her styling is amazing and she has quite the impressive collection of busts.
I just love Chelsea's amazing aesthetic and DIY skills. Her home has that soft serene feel with all the rustic touches. It feels so European, and sophisticated.
Steph Gowla's home has all the true English charm that has the perfect blend of serene and texture. Every image inspires me for more true authentic charm as her home features authentic stonework, vintage flooring, fireplaces, and character filled rooms.
Melissa Penfold has an account that features only the dreamiest of pages. She shares interiors and exteriors that each have that European feel with gorgeous marble, concrete pools, original stone, and views for days.
There truly are so many more accounts that I can get lost on. Maybe there will be a part II to this post, let me know if you would like to see more!
-Deb
(Visited 11,371 times, 7 visits today)