What decor you need this Spring for Trends this Spring!
Are you starting to pack away those Winter decorative items yet? I've started slowly clearing them away just because I start feeling like I need a fresh start by mid-February. I get a little nervous to start putting flowers out because I feel I'm going to jinx myself and next thing you know we got a major snowstorm rolling through. Well, today I decided since it's going to be 70 degrees that I need to at least start planning for what my Spring decor is going to look like. I've been browsing some catalogs and stores grasping an idea at what's going to be trending this year. There is always the usual Bunnies, and flowers, and greenery, of course, eggs, and bird all of that usually repeats itself every year…but what will be extra special/unique for 2018?? Well, I've got a few ideas to get you started if you want a head start. Of course, the Spring tours will be dropping soon and then there will be tons of inspiration!!!
The post contains affiliate links that I make a small commission from, with no added cost to your purchase. 
1. Bunnies
okay, I did just say above that bunnies is one of those trends that seems to repeat itself every season. We've been adding bunnies to our centerpieces, coffee tables, and entryways for years now during the Spring and Easter season, but this year I am definitely seeing a more refined "bunny" look lol. I know that sounds so silly…but it's true. I think we can ditch the mossy bunny for one in stone. Here's a few I've been seeing that are catching my eye this year.
2. Ferns
Fern's are a great plant to add to the house interior and exterior. Not only are the great for multiple styles (ex. boho, farmhouse, traditional, coastal, etc) but they are also inexpensive and playful. I've already added one to my room that I picked up from Kirklands and I saw a few great ones around if like me you don't have the "real thing" yet at your local shops. I do always add Ferns to our porch during the Summer months and I love how easy they are to take care of and the pop of green it brings to my all white house.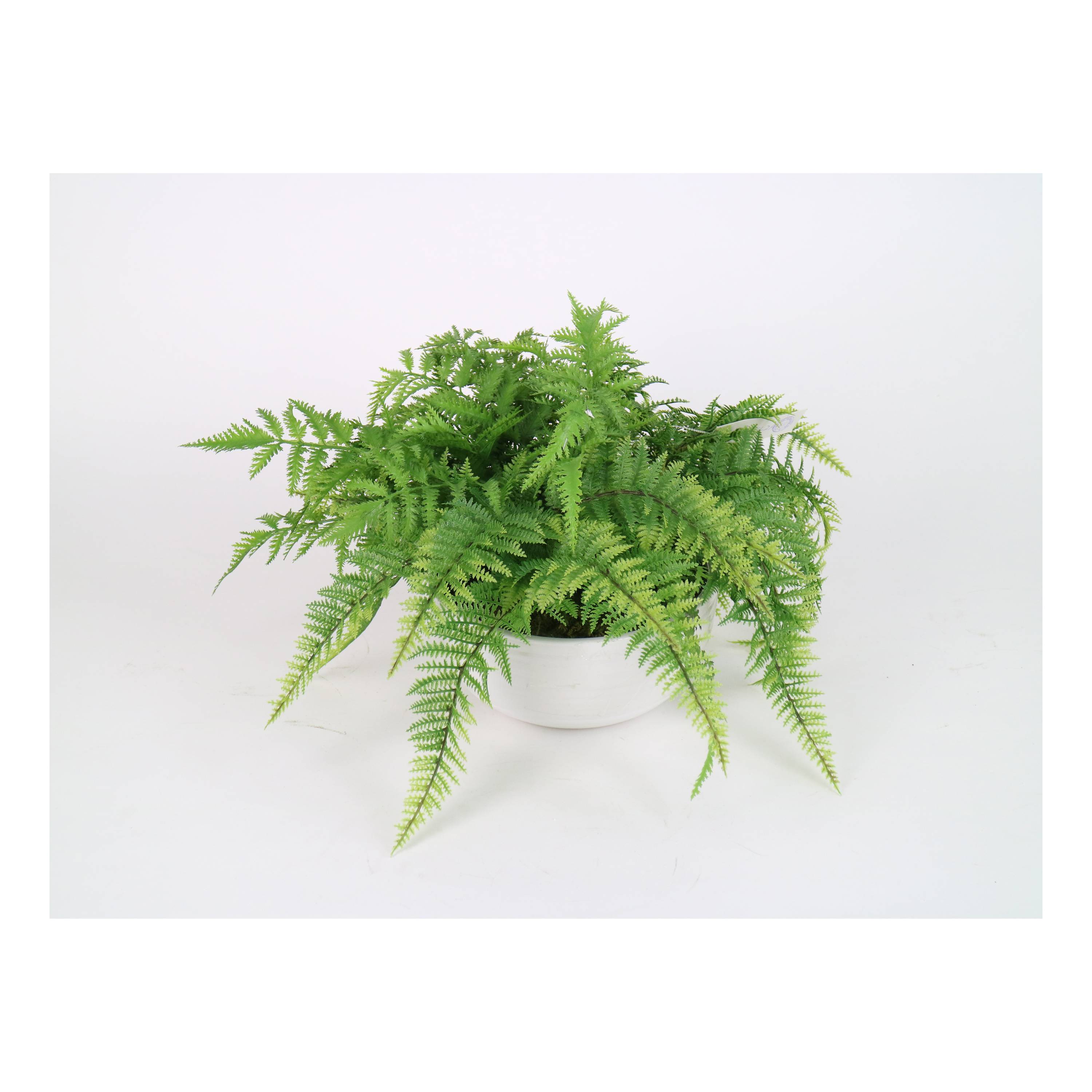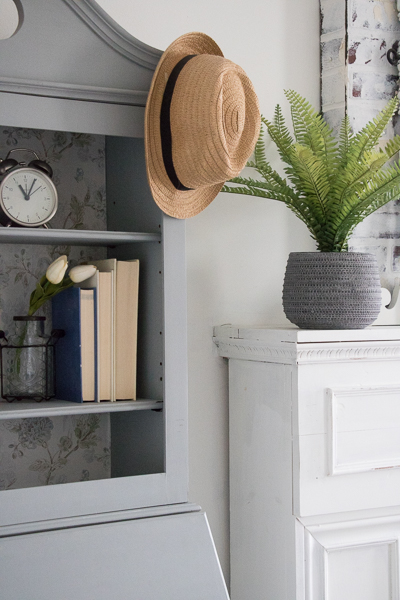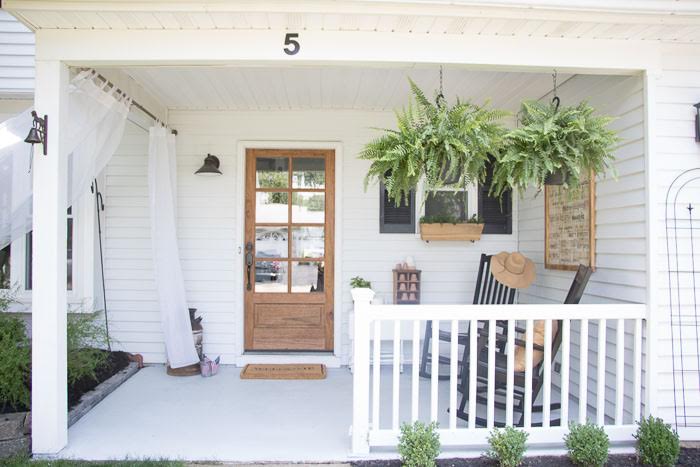 3. Hanging Plants
Not only are the Fern's a playful plant, but also any kind of hanging and plants. Listen, I'm no plant lady and I'll be the first to declare my black thumb…but I've seen already browsing around that plants with movement are going to be trending on our shelves this year…we can thank Joanna for sharing that this year on Fixer Upper.
4. Clay and terracotta
I think we are also going to see a lot of natural stone and clay. Having planters with that weathered terracotta look. Bringing vintage vibes and European style.
5. Faux Florals
Though they have been trending now for a few seasons, I think we have officially accepted them as not tacky any longer. I love faux florals because I can store them away and take them out again the next year. They also don't die on me and I don't have to worry about putting them in a pitcher of water but maybe just laying them out on a dough bowl.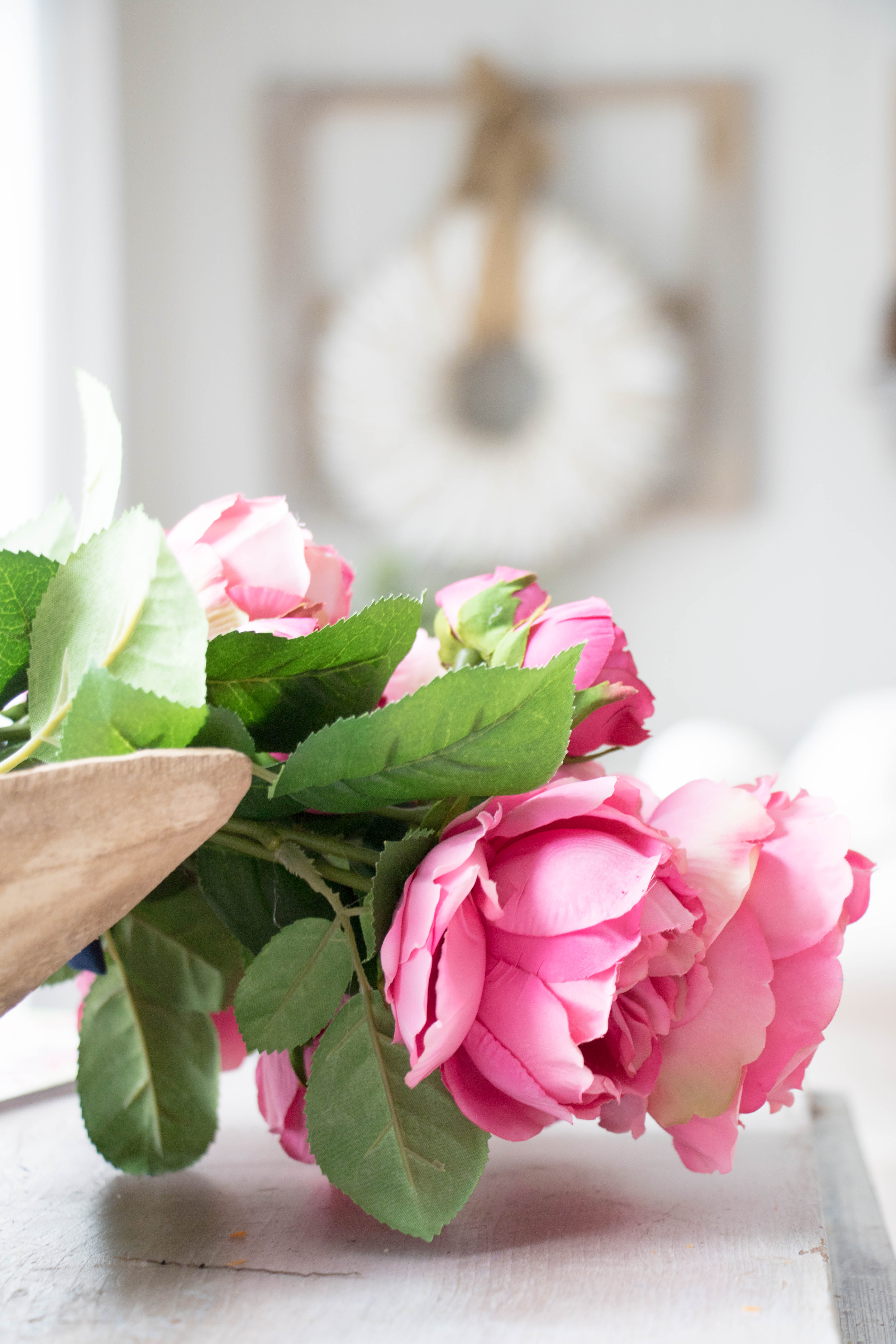 6. Green
The color green is a hit in 2018, so if you're not comfortable painting your cabinetry/furniture/walls green maybe add some green by painting a basket or adding a green runner or napkins to a space.
7. Yellow Decor
Yellow and green just pair so nicely together. I'm not saying Yellow walls are quite in…but for the Spring adding yellow lowers, yellow pillows, and yellow your tabletop will definitely be a beautiful touch for spring and Summer. I think we started seeing the yellow accents pulled in last year with the "lemon" trend. So adding yellow will definitely be a great way to add a pop of color this year.
9. Floral Prints
Florals are great because they don't have to go away after Easter like bunnies do. They can stay throughout the summer months and are pretty on an accent pillow, dishes, or even those pretty botanical prints for the walls.
10. Natural Elements
So, we talked about faux florals but adding natural elements like fruit and vegetables for those pops of color to a tablescape are definitely trending. We saw this back in the fall with pears and figs along with our pumpkins…well now adding cabbage, carrots, eggs, florals…those will be great ways to impress your guests for your Easter tablescape.
Please Pin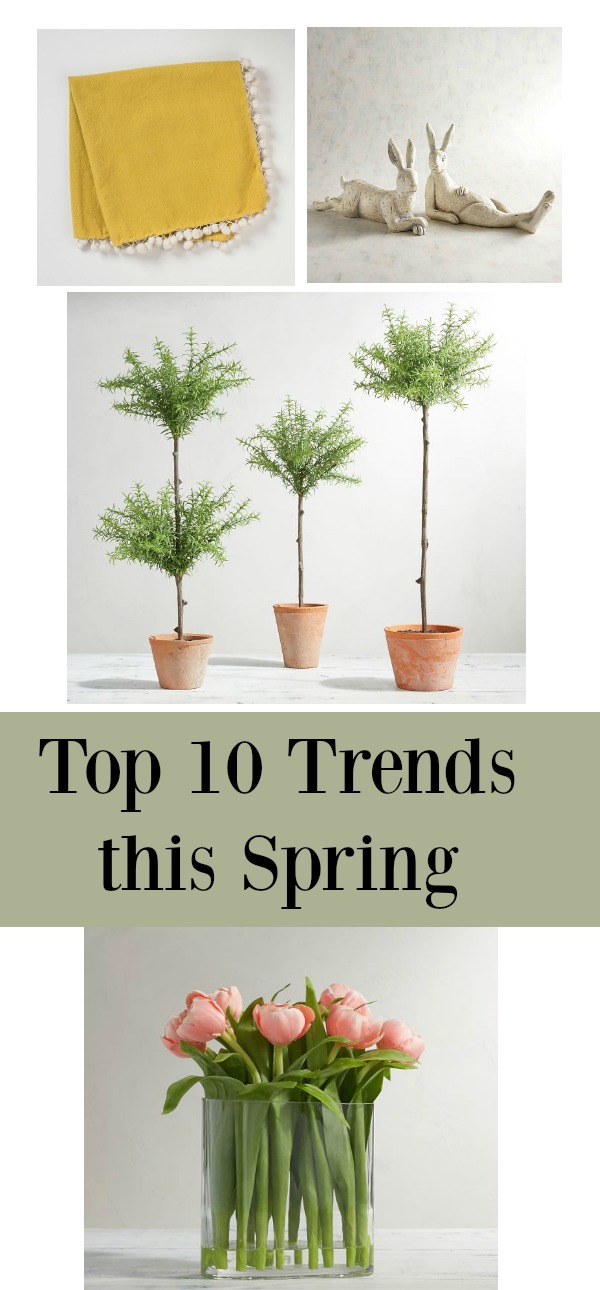 Other Trendy Posts