Updating an old door-with ceiling tiles
Okay, this may sound totally crazy, but sometimes the best DIY projects come from the craziest of ideas! This interior door, that yes happens to be in my RV, was a flat hollow door that was driving me crazy. I know we all have a door like this or had a door like this that has no dimension and needs a little character added to it. This all came to me when my friends and I had the opportunity to work DIY Decor Store. They have some amazing products like stick tiles, drop ceiling tiles, and so much more. I loved the look of this drop ceiling tile, but being in the RV I just had no place for it. That's until this idea sprung on me as I was looking at this very plain door that I had painted gray initially but still wasn't doing it for me aesthetically. I measured the door and realized that these tiles just happen to be 2′ wide just like the door. All that would have to be done is to cut out a hole for the door knob but that was all. It would be super simple with a little liquid nails and our nail gun…and the door would now have character and add a focal point to this RV wall.
This is a collaborative post with DIY Decor Store, but all opinions are my own. 
BEFORE Door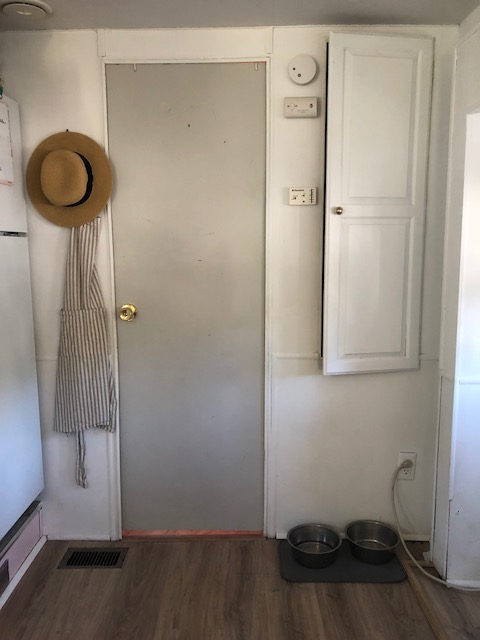 AFTER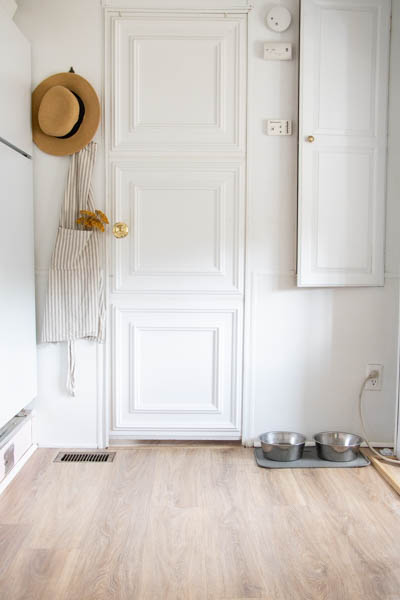 Materials for updating and old door
(3) drop Tiles- these are the ones I used.
Nail Gun
Liquid Nails
Razor Blade
paint
Caulk
So, I have to admit I did not get around to painting the door, but fortunately it still looks really good. I was back and forth between black and white, but I think I decided to paint it white eventually.
Steps to updating an old door
Add liquid nails to back of tile
Add to door working your way down (top of door first)
After lining the tile up perfectly with door add some nails using nail gun into tile to keep in place.
Continue down the door and marking where door knob is to cut out using razor blade.
Once all in place add some caulk to edges of where tiles meet.
Paint to color of choice!
Video of the process!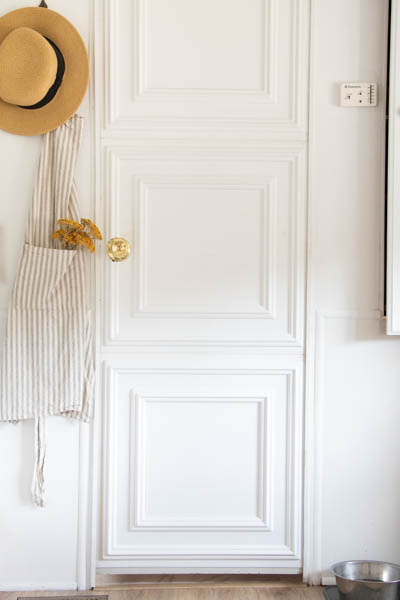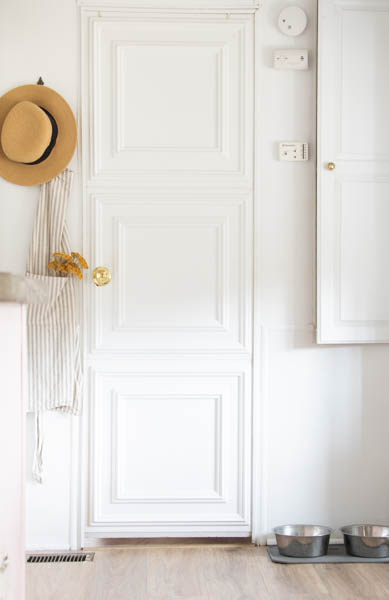 Please PIN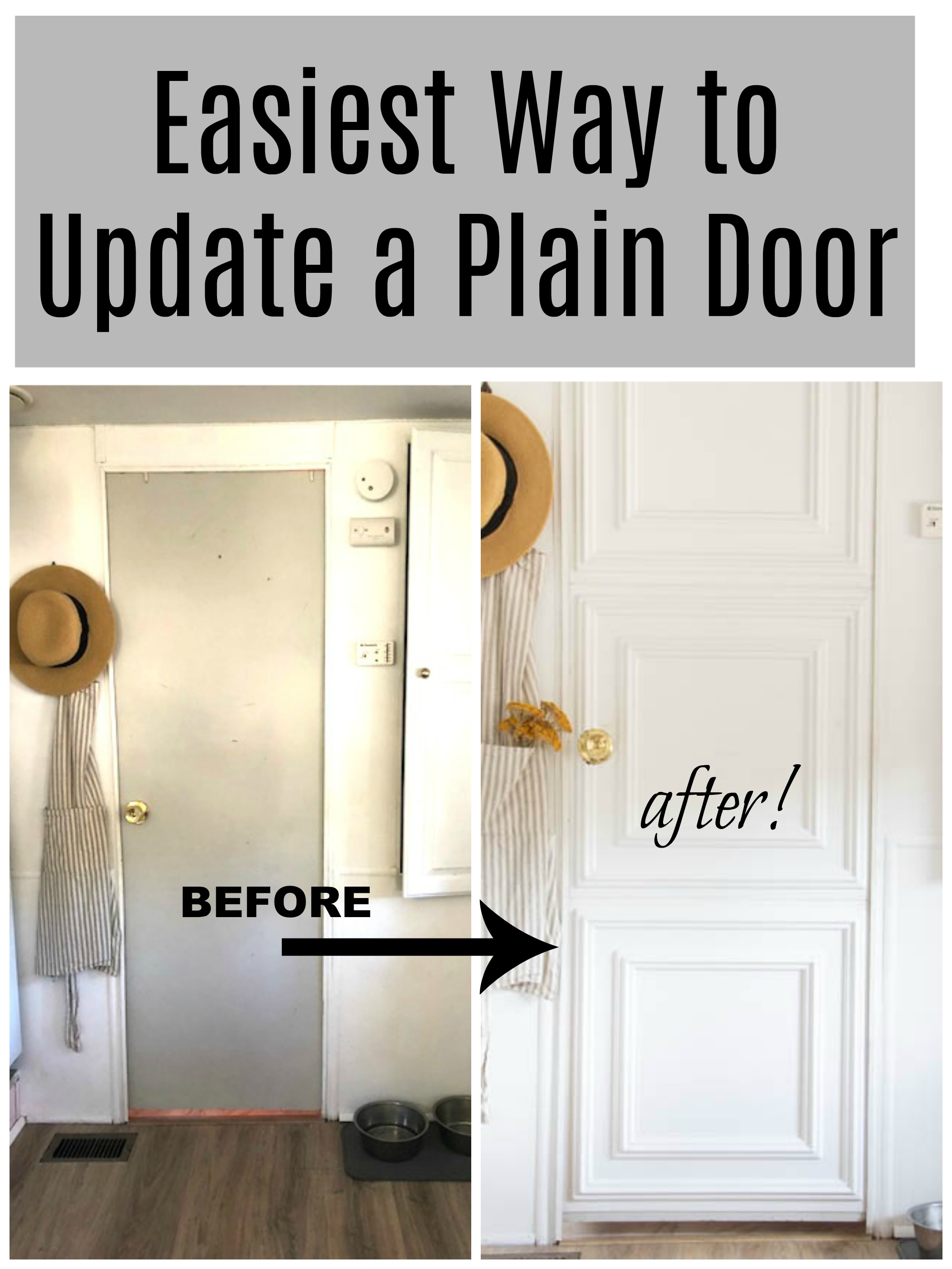 Here's a look at a few more decorating hacks using supplies from the