Big Boys Bedroom Ideas-Mid-century Boho Boy's Room
As you all can probably imagine, planning an entire house is not easy! Though it's fun and exciting there's a lot of decisions to be made and a lot of money that needs to be spent to get our house to where I'd like it to be in a few months. Though, I know this time around there are going to be things that may take years to get to and that's okay! Especially if this is our forever home here on this earth. Not making any guarantees since who knows what's ahead but for now we think this will be the place we will be settled at least until the kids go off to college. So with an entire house of planning to do I've got a few rooms that just seem to jump out at me. Some of the rooms in the house I'm still drawing blanks with, like wall colors, what kind of furniture I want to use, and whether or not my existing furniture will even work. One of the rooms I know we definitely will be starting from scratch is my son's room. When we moved we threw out all my son's furniture and then gave his dresser to my neighbor. Honestly, all of his furniture were from when he was a baby and then we had a full size bed that originally started as his crib. The box spring broke and the bottom of the bed was a mess and so it just didn't make any sense to pack so we tossed it! The dresser was still in good condition and I had done a faux zinc finish to the outside that was still looking great so I made sure to give that to a good home that needed the extra dresser for their kiddos. The drawers were just too small for my son's now size 10 clothes. So, moving onto a big-big-boy room, because the last one was a big boy room, but before you know it he's going to be a teenager and I hope not to change his room again. Planning something he can grow into as a teenager and during his college years. So, I've found some furnishings, paint color, and a design that I'm working up in my head for his big boy room!
This post contains some affiliate links that I make a small commission from with no added cost to your purchase. 
Well, with knowing that I was going to plan an entire new room I've been dreaming up what his room is going to look like. Though, he wants some "mine craft" and "fortnight" decor…mom is taking the lead designer roll here and planning a sophisticated look that he won't be embarrassed of when his friends come to visit. I originally thought maybe white walls, black and white board and batten, and all warm wood tones in a mid-century look. For some reason mid-century always makes me think masculine and since I really do appreciate the look, but just not in the rest of my house, I felt this could be a good room to bring that vibe. Then we went to Colonial Williamsburg this past Summer and one of the houses we had stopped in had this green painted shiplap on it's walls. The room somehow reminded me of a piece that I had finished for the Flea Market Flip Episode that I had done (soon to air-keep you all filled in about that). So, I thought you know I love this color combo and it's very trendy yet very masculine look and something that won't be going out of style any time soon. So, I am thinking shiplap wall on the main wall where his bed is in this green color. I tracked down this one by Benjamin Moore…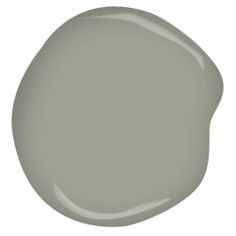 It's called Carolina Gull and it has that khaki green look to it that I was thinking. Kind of muddy but also mute and not too dark since his room won't be that big. Now, nothing is set in stone because I haven't tested the color out yet, but I def think this is a good start. Not sure what I'll be doing for the rest of the wall since I think doing an entire room in shiplap will be costly and I'm a bit afraid of white walls since we are talking about my son here so I may just do the entire room in this color and then just do that one wall in shiplap to add some farmhouse character.
Now, since I am going masculine in here for this big boy room, I totally envision a leather headboard for the space. Something with that camel color and that would really contrast well with this Carolina Gull color.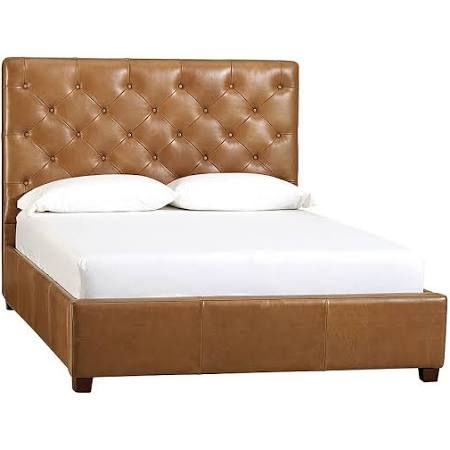 This one was a little on the pricey side that I don't even know if I remember where I found it from, because chances are I won't be able to afford it…but it's my inspiration that's for sure! Have you seen camel leather beds at all? I haven't seen one and I thought this would be fun twist to the design world. Trying to be above the trend but as I mentioned also something that will be timeless and he can grow with!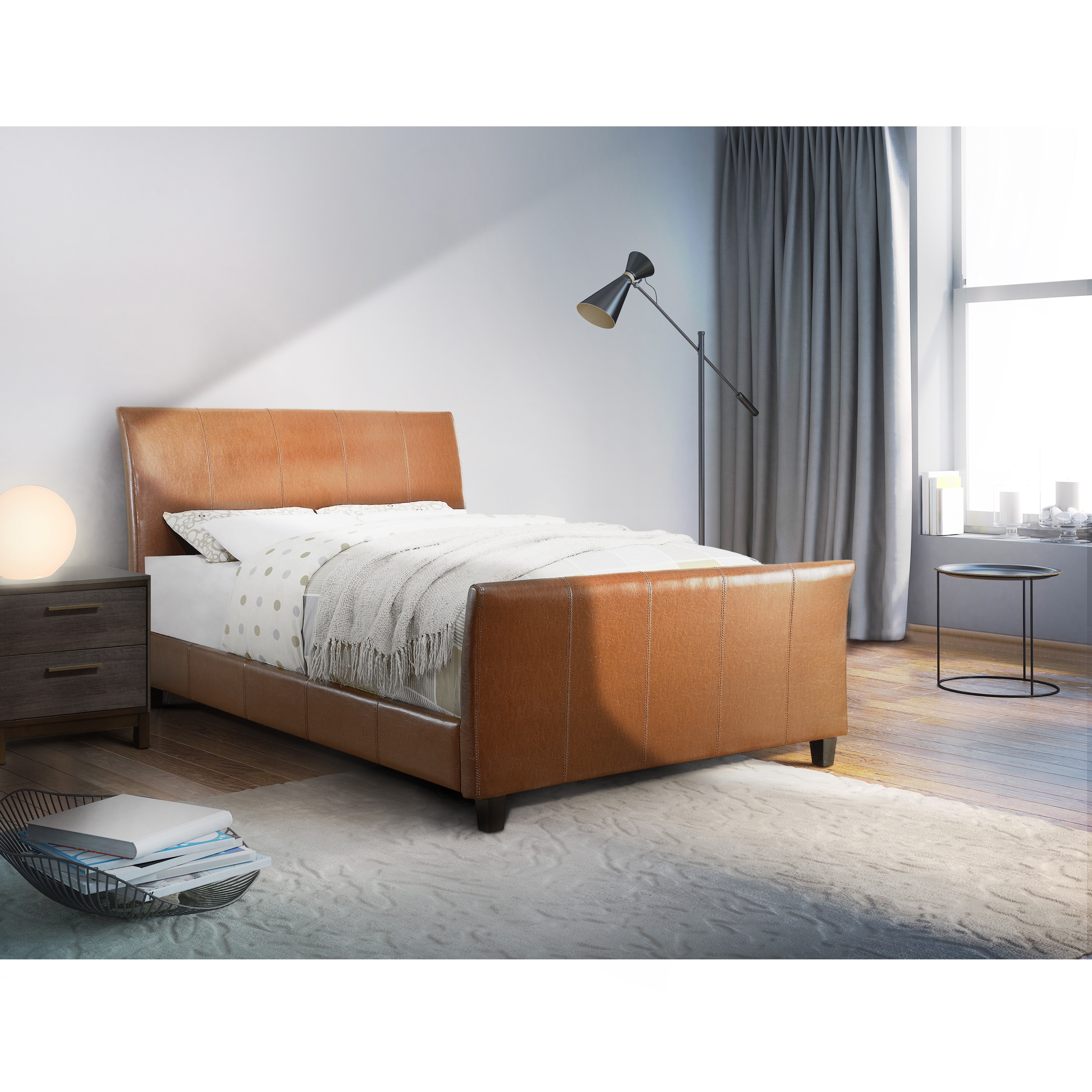 This one is from Overstock and probably one I can afford a lot more then the top one.
This brings me to the gorgeous bedding that I found! I'm thinking light gray and white and something a little bohemian style for the space!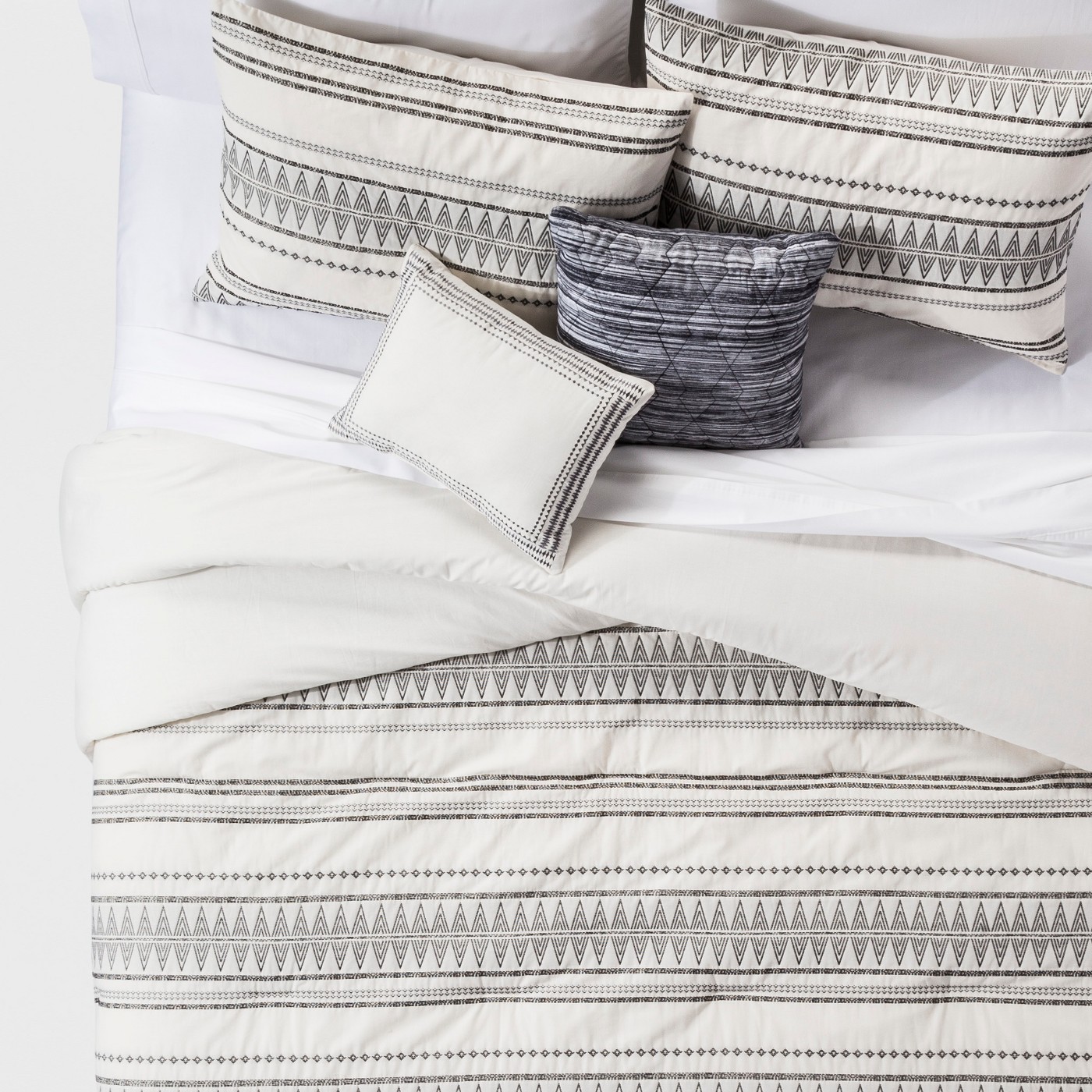 I felt this boho-style bedding was a perfect gender neutral bedding.
Then of course the dresser has been tough to find because I need to find something also with a good budget, but that is going to be durable for years to come! I didn't want anything too rustic and I wanted something that would look stunning popping off that pretty green wall.
This dresser was the perfect price point, and I think the drawers will be perfect for those growing clothes! Or I may just see if I can find something second hand.
I'm thinking some black and white photos and maybe some bamboo shades and of course storage for that messy kid of mine! That's where I'm at right now, but I think it'll be a great look for Anthony to grow into! The good news is his favorite colors is green and though he would prefer a florescent green color I think he'll appreciate the color mom has picked out for him! Stay tuned as the kitchen plans are just about done and then I have big rooms like the family room and dining room to design.
Please Pin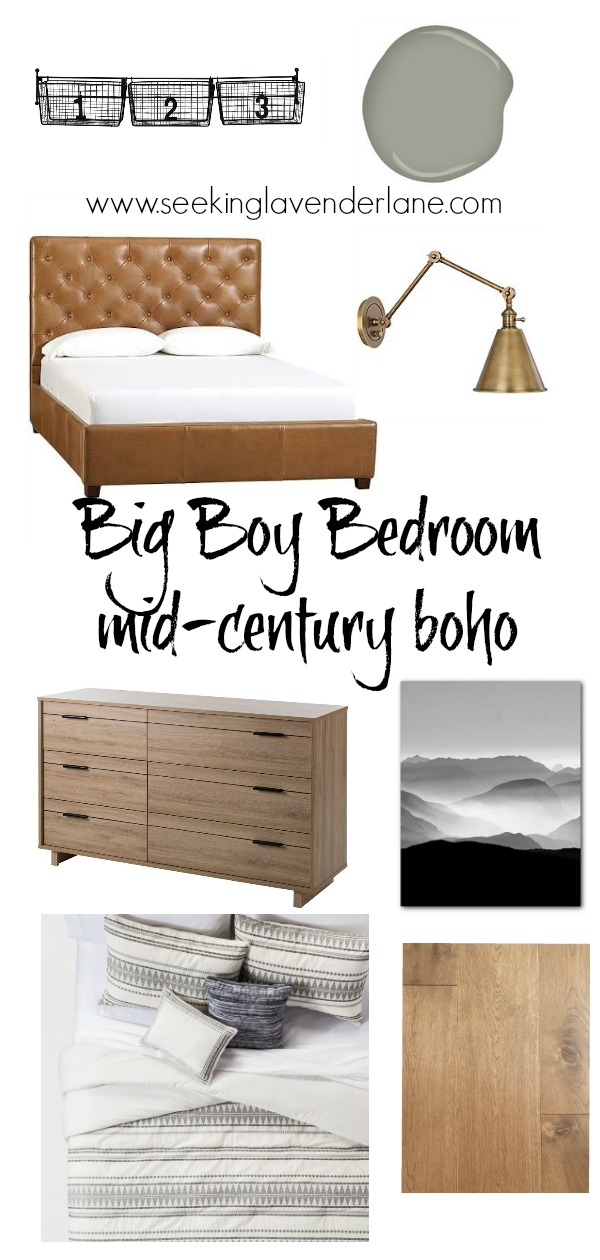 More Kid Room Makeovers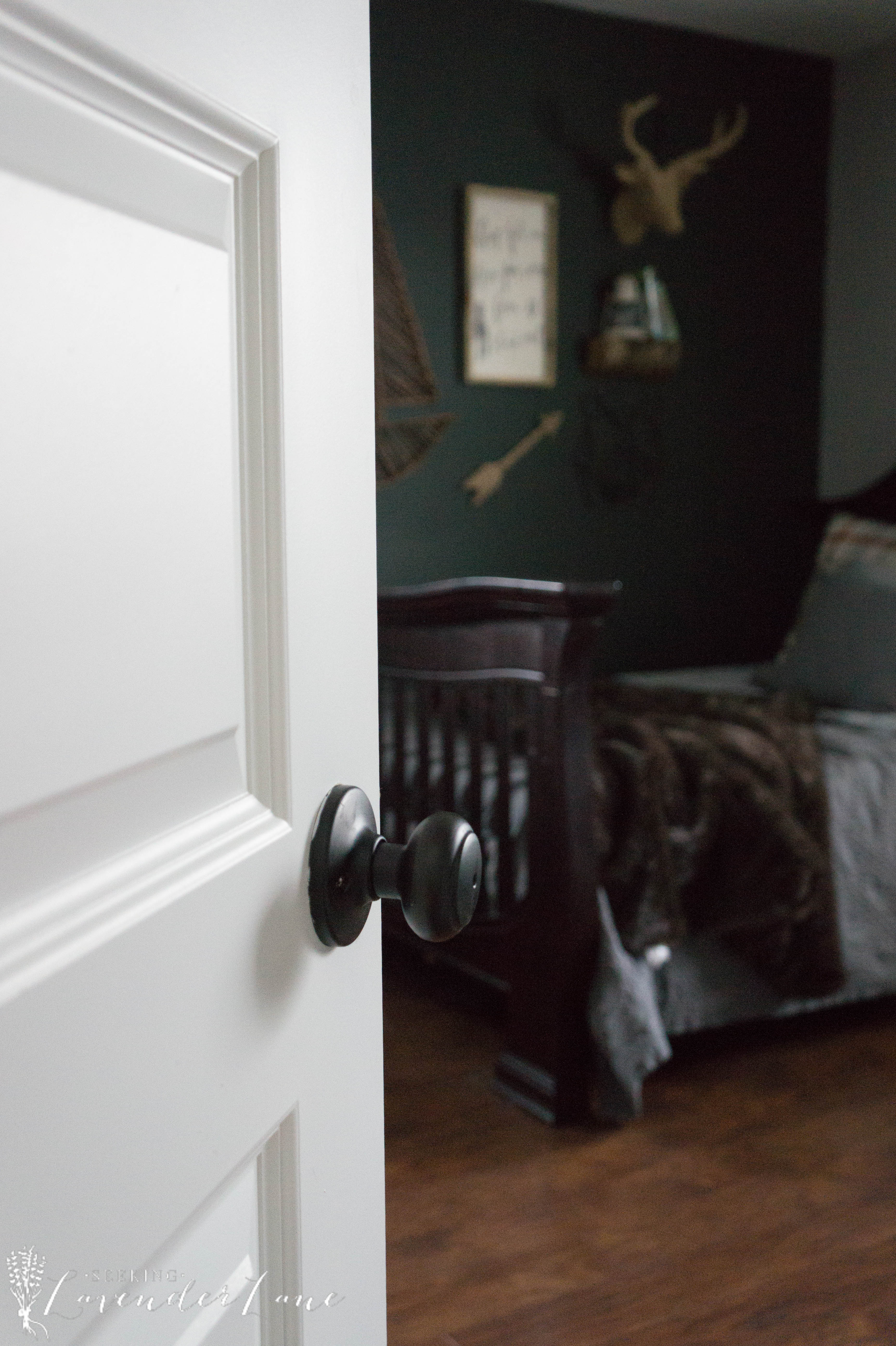 New Year New Room Challenge Reveal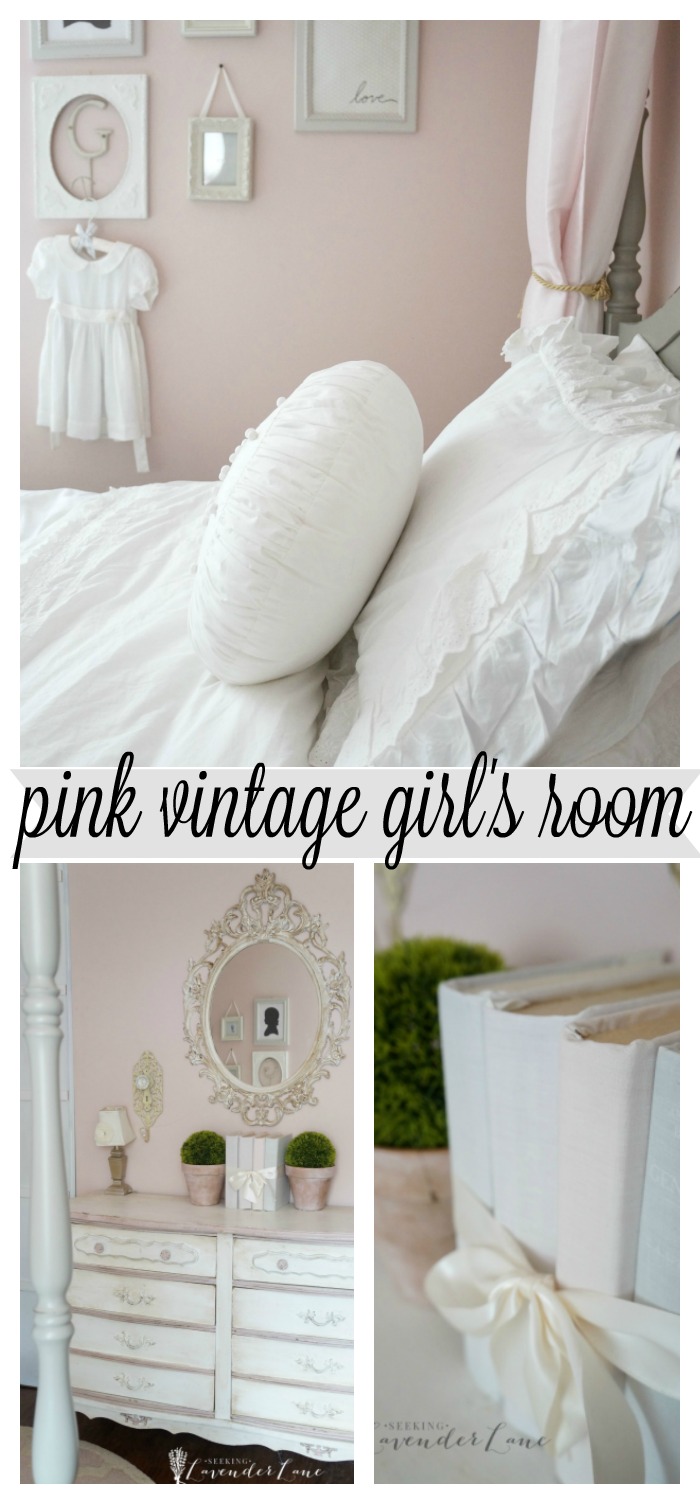 (Visited 805 times, 1 visits today)