So my little baby, is not so much a baby anymore. Last weekend she turned 14, I mean 4…sheesh it almost seems like 14. That girl I swear changed over night. One day she's my sweet little girl and the next she's got Sass and beyond. I can only imagine what her teenage years are going to be like haha. She is still my sweet girl though, and since she's my baby I plan on hanging onto each little moment. So I had to create a beautiful space that felt charming for a four year old, with al the vintage touches that I love. The perfect pink vintage girls room. This blog post contains affiliate links that I make a small commission from, that helps support this little blog 🙂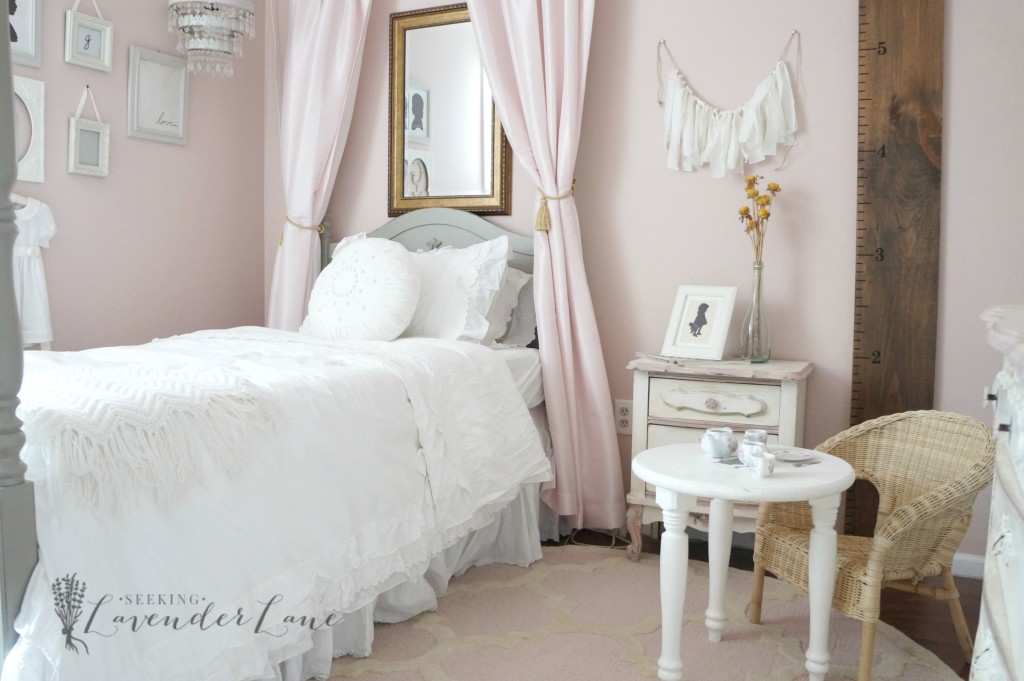 I remember setting up her room not that long ago for when she was coming home from the hospital. I had picked this gorgeous pink and yellow bedding with a white crib and it all matched my bedroom decor, because these were the days when we were still living in our 800 sq ft apartment. 2 bedrooms and 1 bath, and we kept making that work up until little miss turned 1 and my son was 4.5…and then I couldn't take it anymore. We needed more space and fortunately God had blessed us with the opportunity to buy our first house.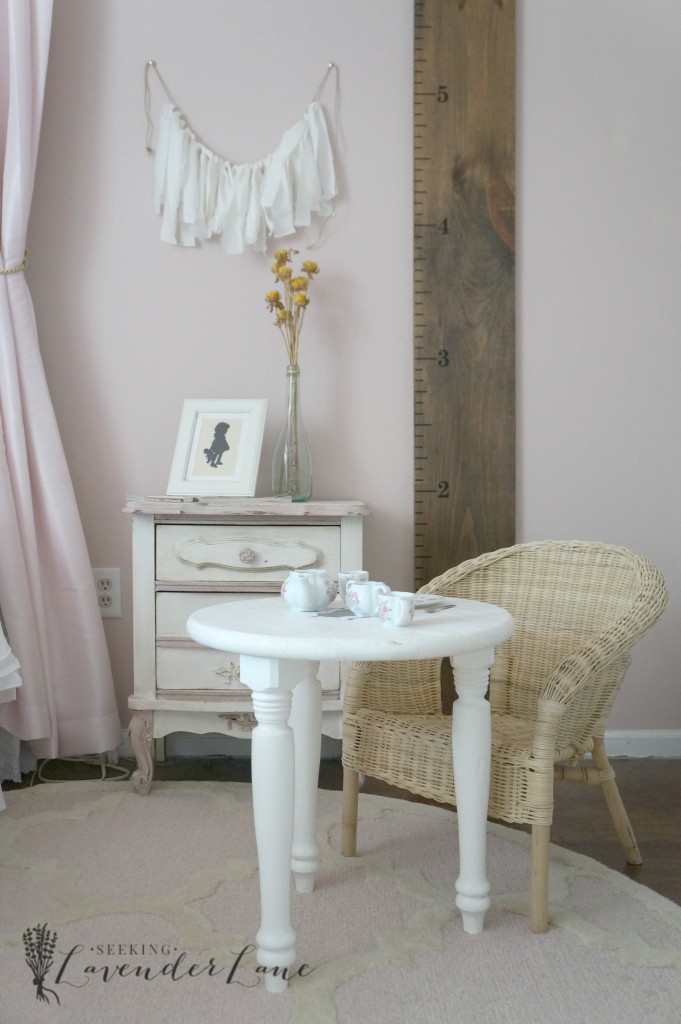 The kid's rooms were the first rooms that we tackled when we moved into our house. I wanted to make sure that they had a "real" bedroom and so prior to even moving in on day 1 of our closing, the hubby and I were up up until 12:00 painting each of their rooms. I remember taking turns, being in my sons room while the hubby was in my daughters room. We were playing our fav Pandora stations, I think it was mostly 90's music and just enjoying our first real project in our very own home. It was a great feeling! Of course the finishing touches took some time for each room and I had completed both my son's Transportation Room and my daughter's French Princess Room within time.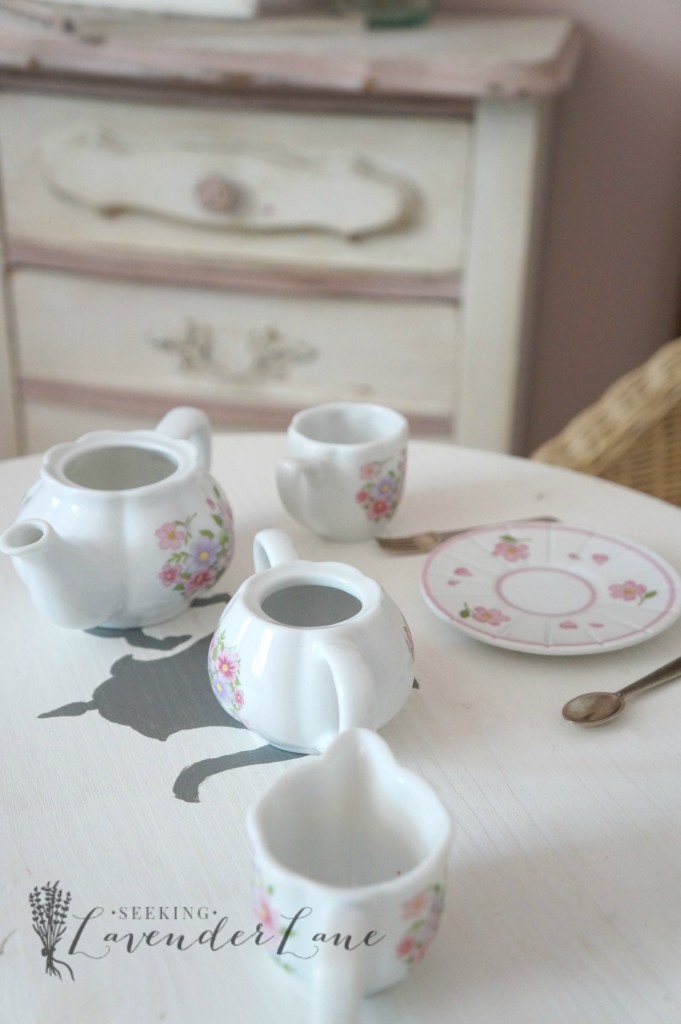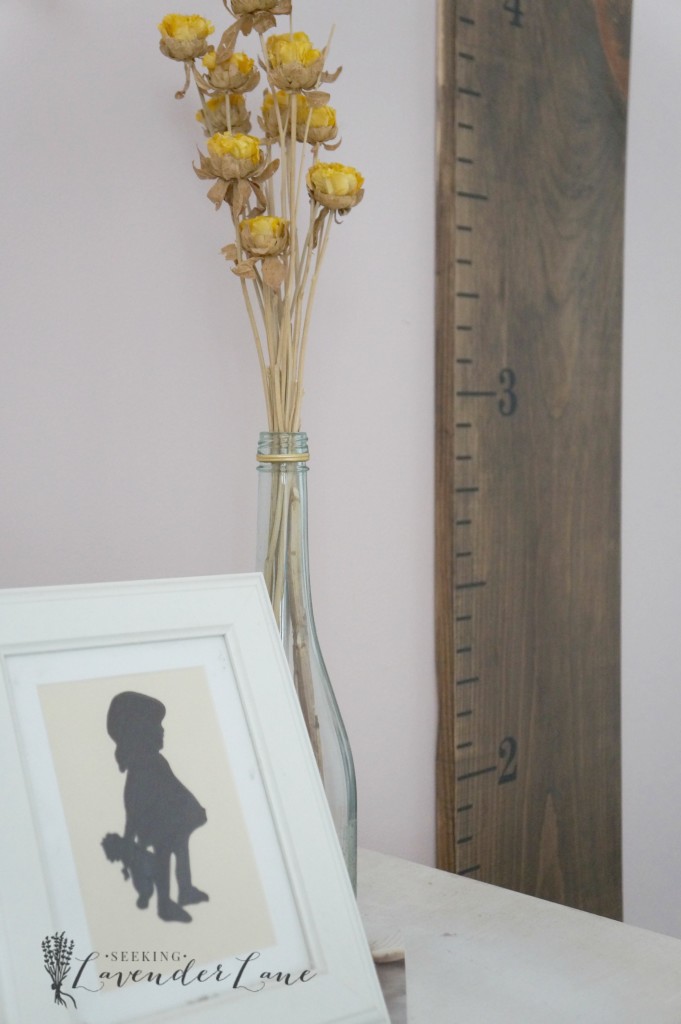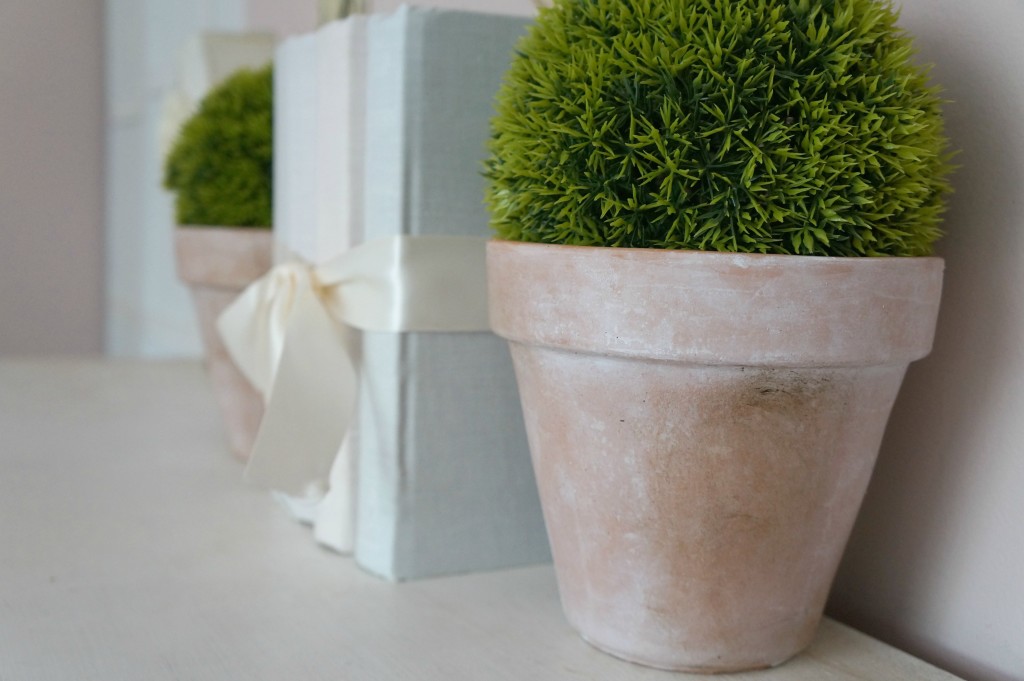 So the countdown began to the fourth birthday and I knew it was time for a big girl bed. I was hoping to find a really pretty vintage bed that I could give a makeover to, but then I spotted this gorgeous bed from Home Decorators, and it was on sale for a ridiculous price so I could not pass it by. The bed was a canopy bed which was really going to help create that perfect princess room. I was a little concerned with the size of her room and having a canopy bed, but I decided to just play it out and buy it since it was stunning and I would figure it all out once it had arrived.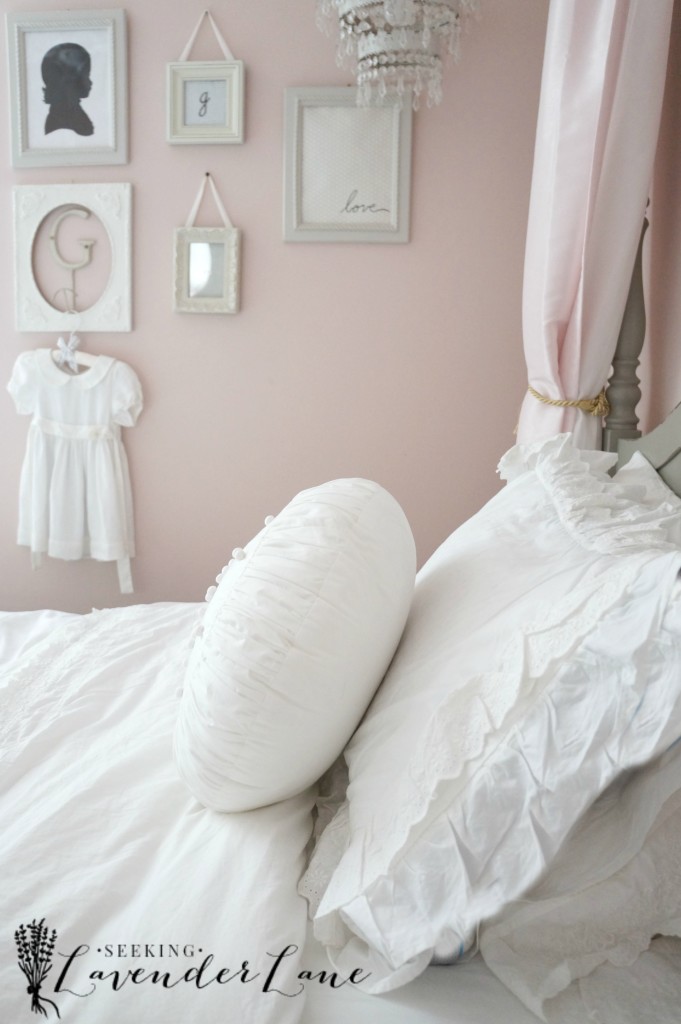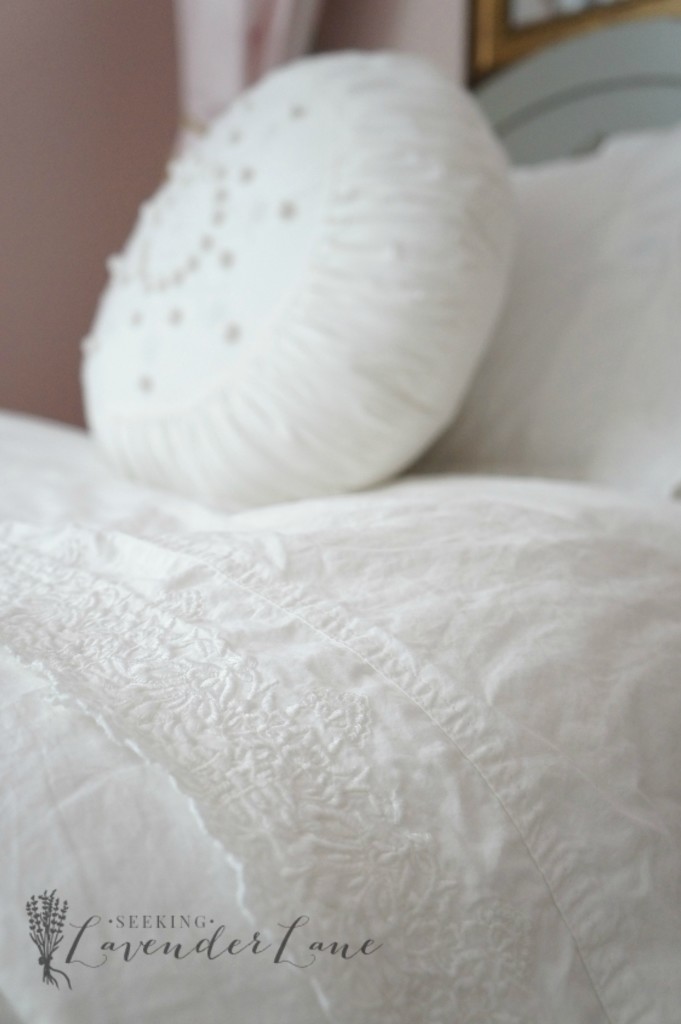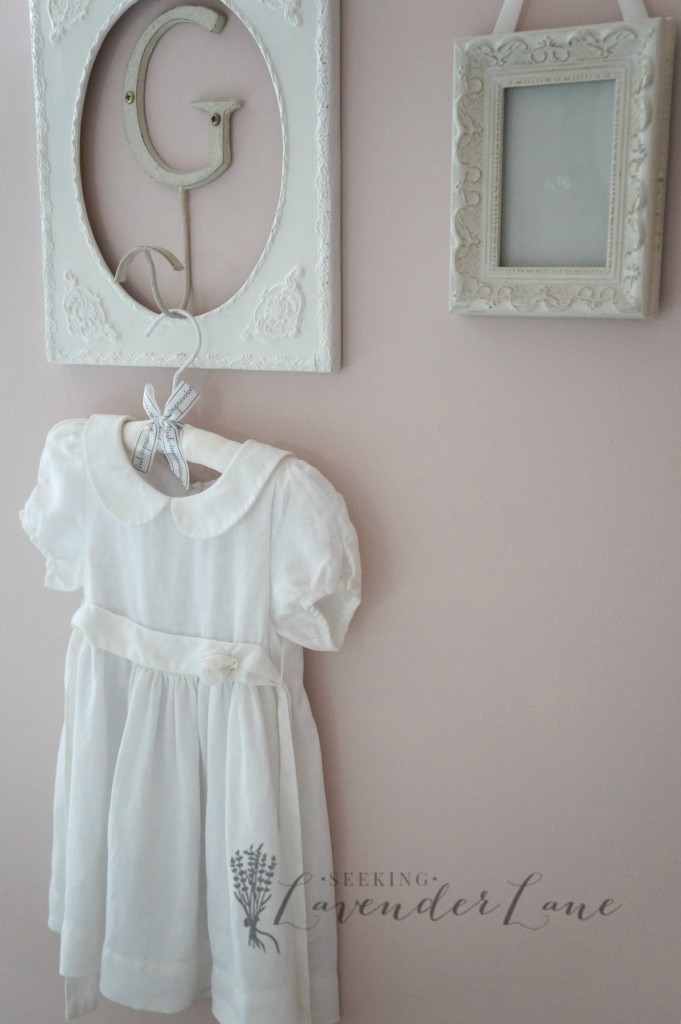 We assembled the bed, and of course the bed was too large for the space. We could have made it work but since I have to have everything just right I decided to mess around with it and see if I could just turn it into a four post bed. Sure enough it worked out and I loved the drama that it provided without being too over sized for the space now.
Next, was the bedding! I know you're all going to think I'm crazy when I say this…but I wanted an all white bed for her (a 4 year old) White sheets, duvet, dust ruffled, and pillows. It needed to feel girly and vintage. I was shocked when I found this set at Target…it was everything I wanted for this space. The ruffled edges that gave it that girl-y vibe and the little bit of an embroidered edge to the sheets. And of course the throw pillow was to die for! The photos don't even do the bedding justice. It's FABULOUS in person!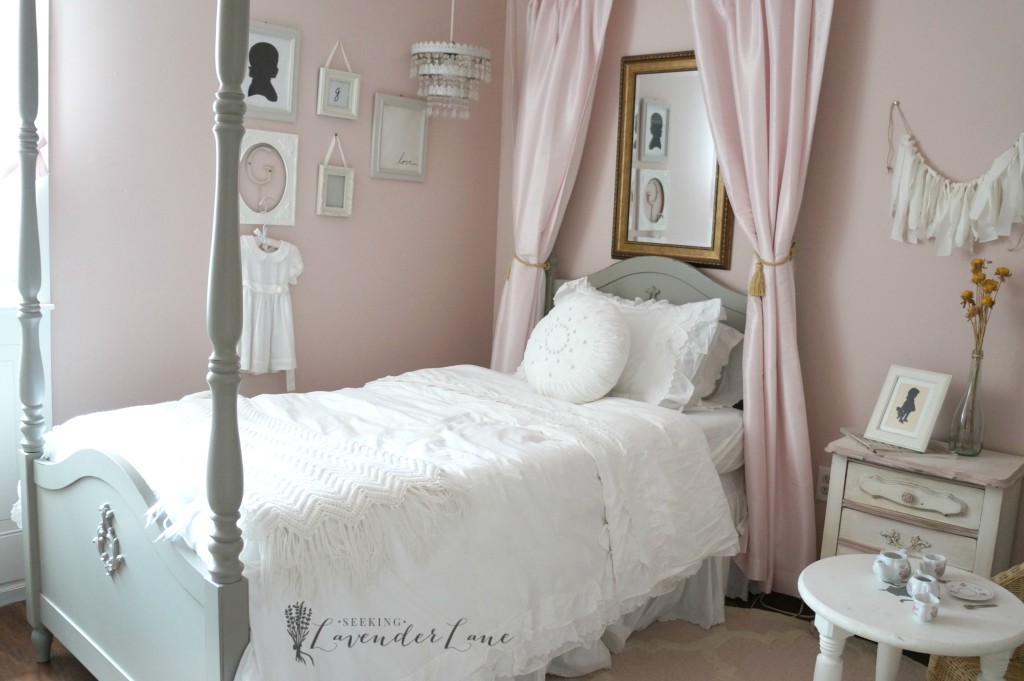 I decided to keep the rest of the decor basically the same, except with some added terracotta DIY pots and this gorgeous Rug from Plush Rugs. My new fav spot to style watch for some fashion rugs. Thank you to Plush Rugs for sponsoring this post and providing such a beautiful Rug to complete this space.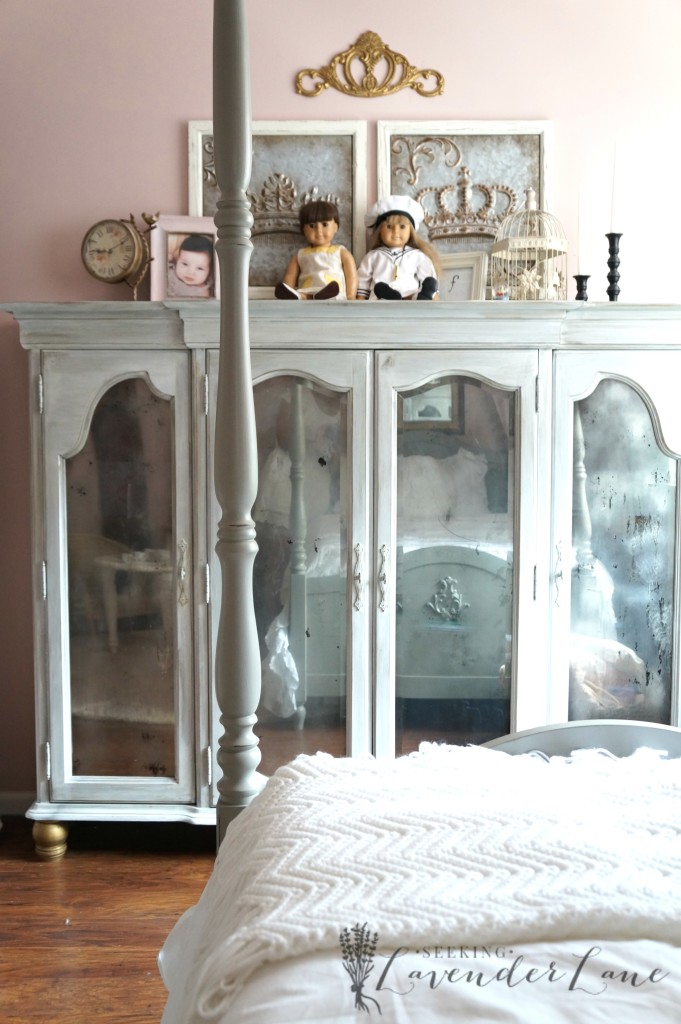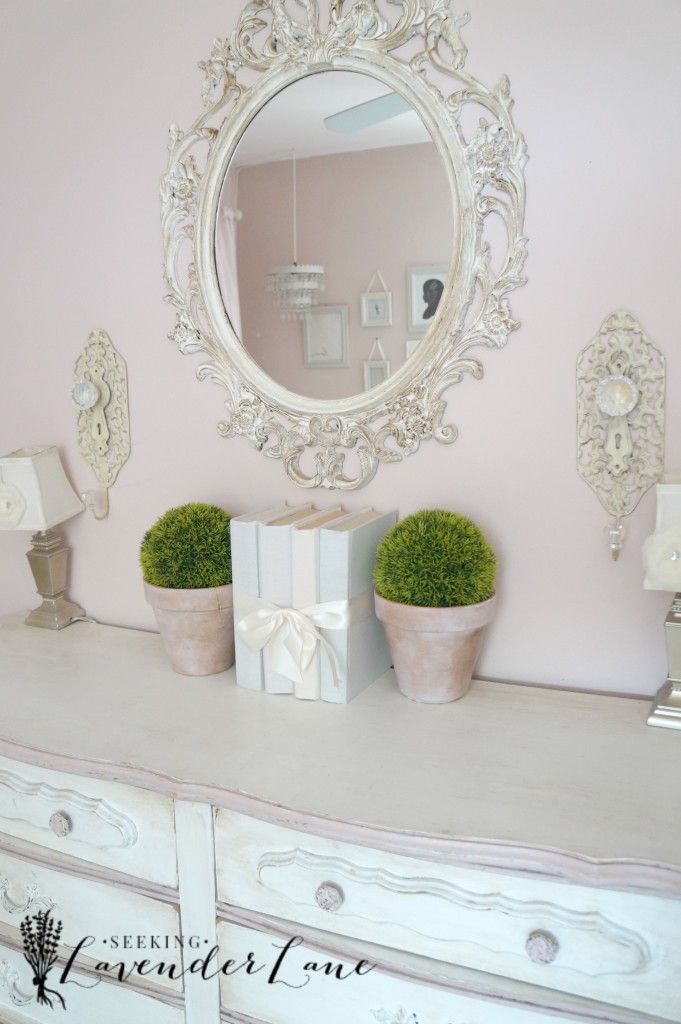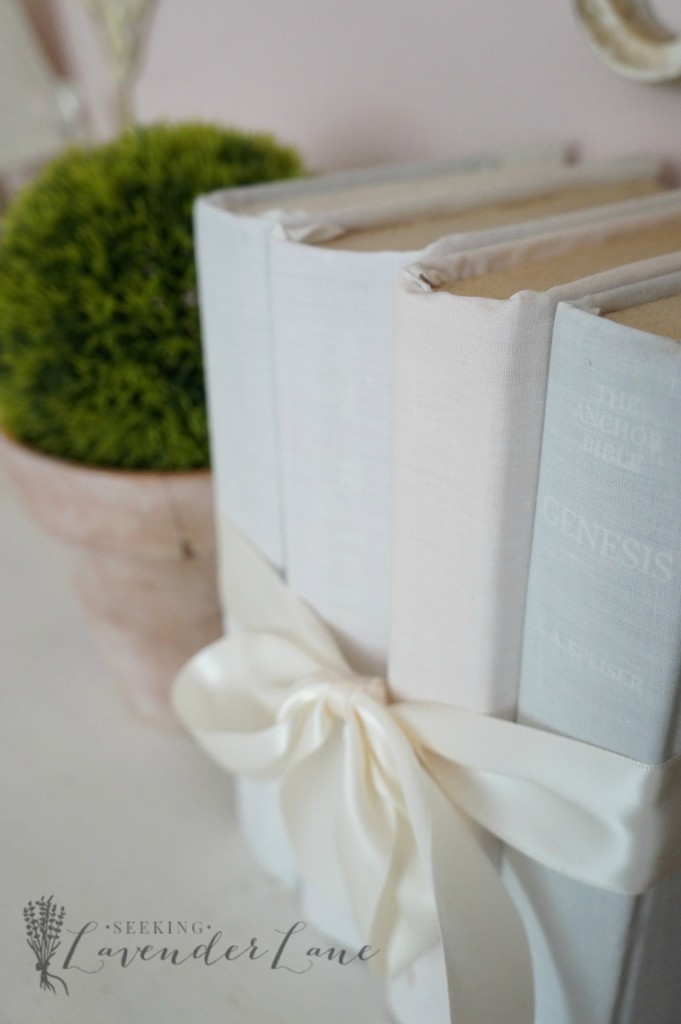 The closet doors are still a work in progress, but if they turn out right (this time around) I plan to share how we updated them.
Some other projects that made this room possible which we had done originally in here.
Turning a Hutch to a Bedroom Armoire
Annie Sloan Chalk Painted Girl's Dresser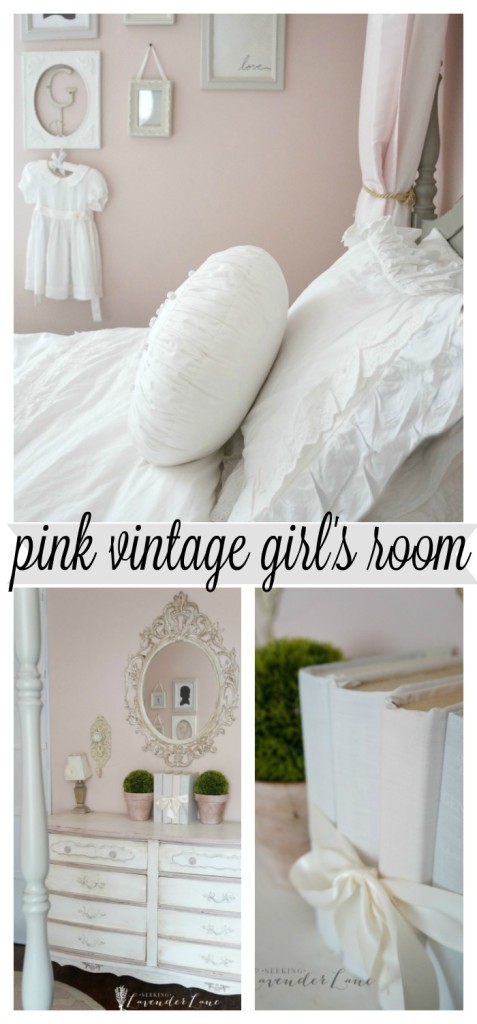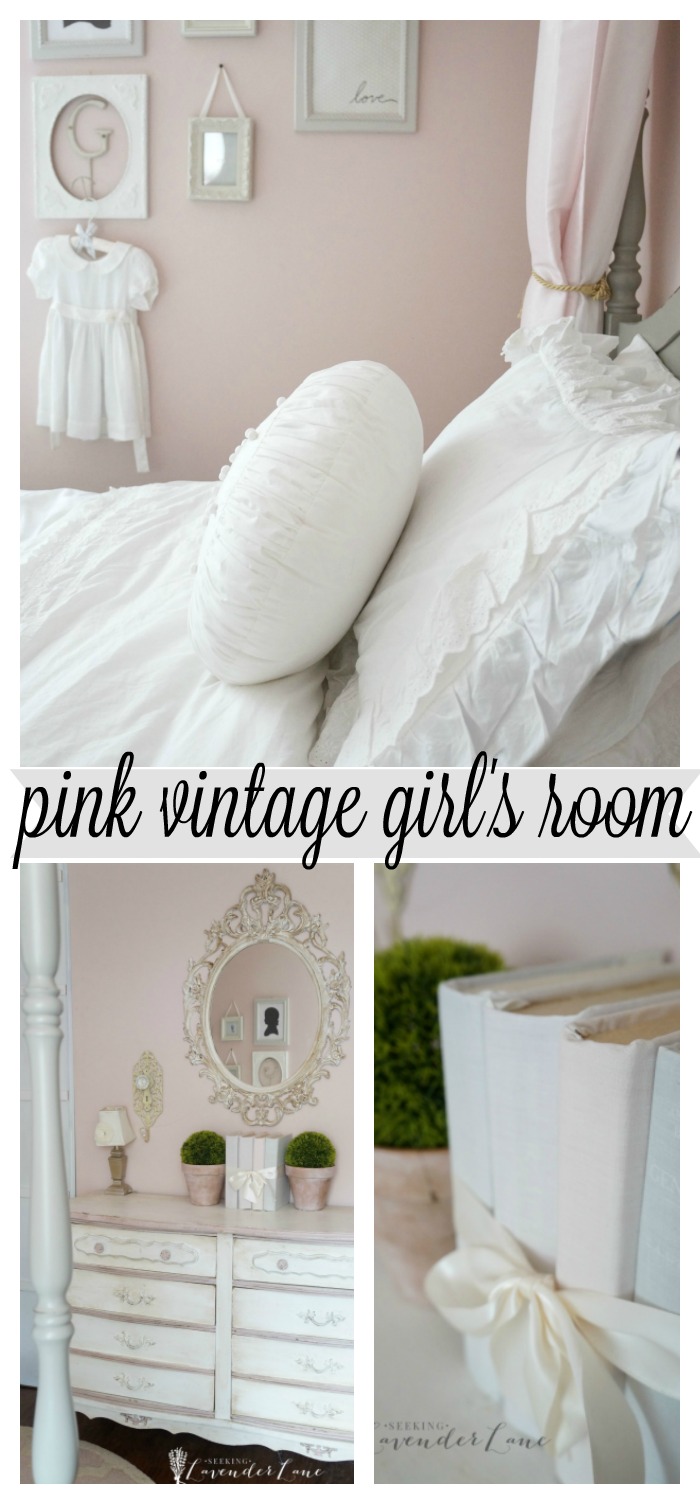 Source List
PLEASE STAY A WHILE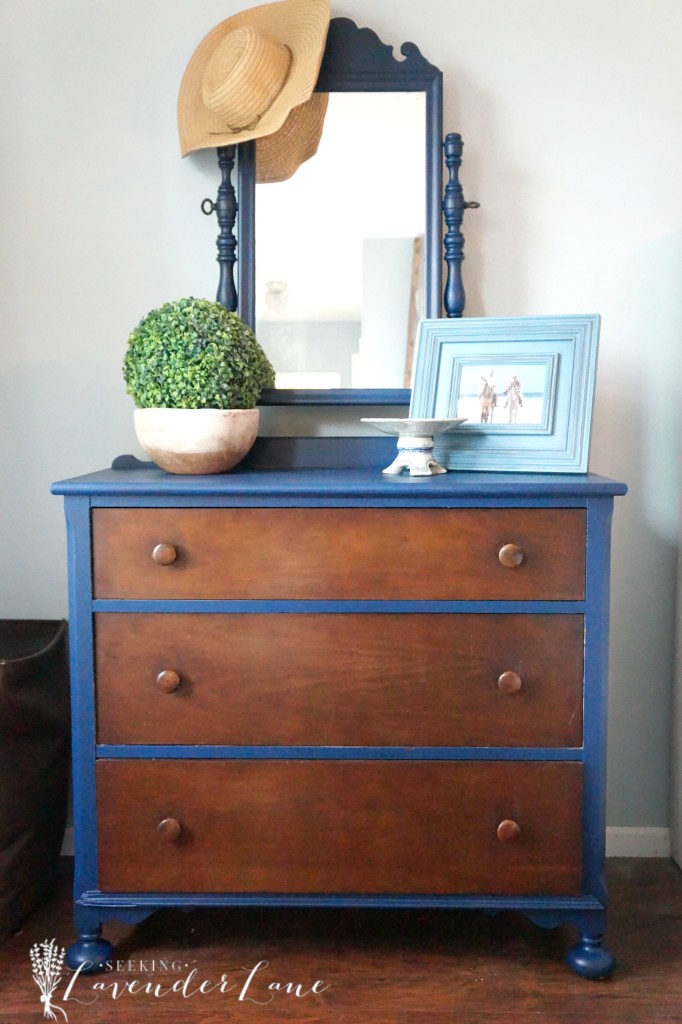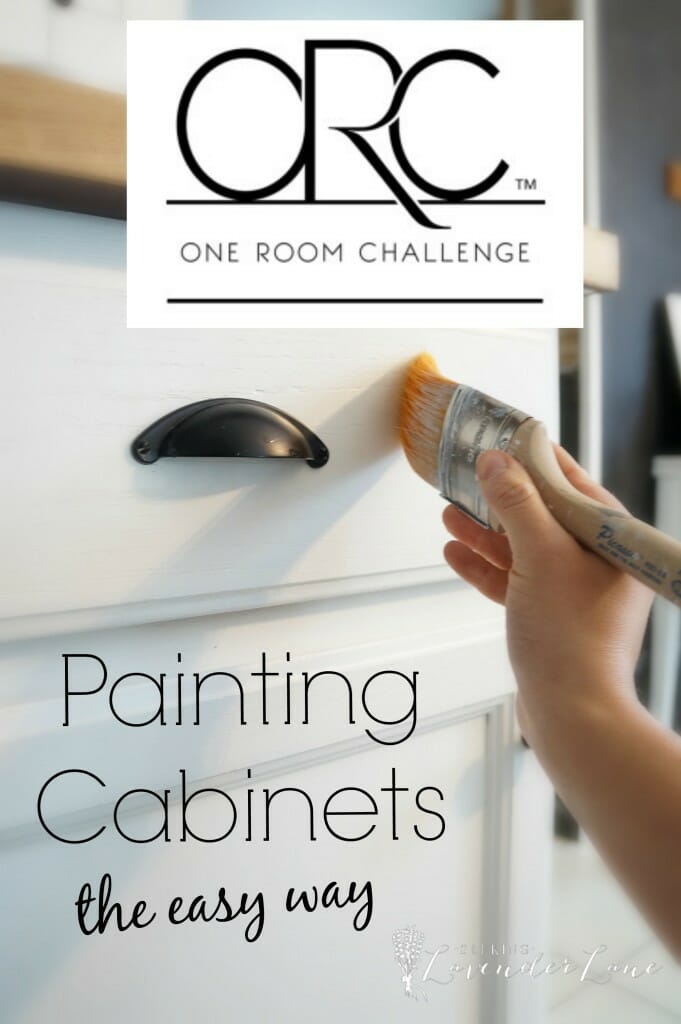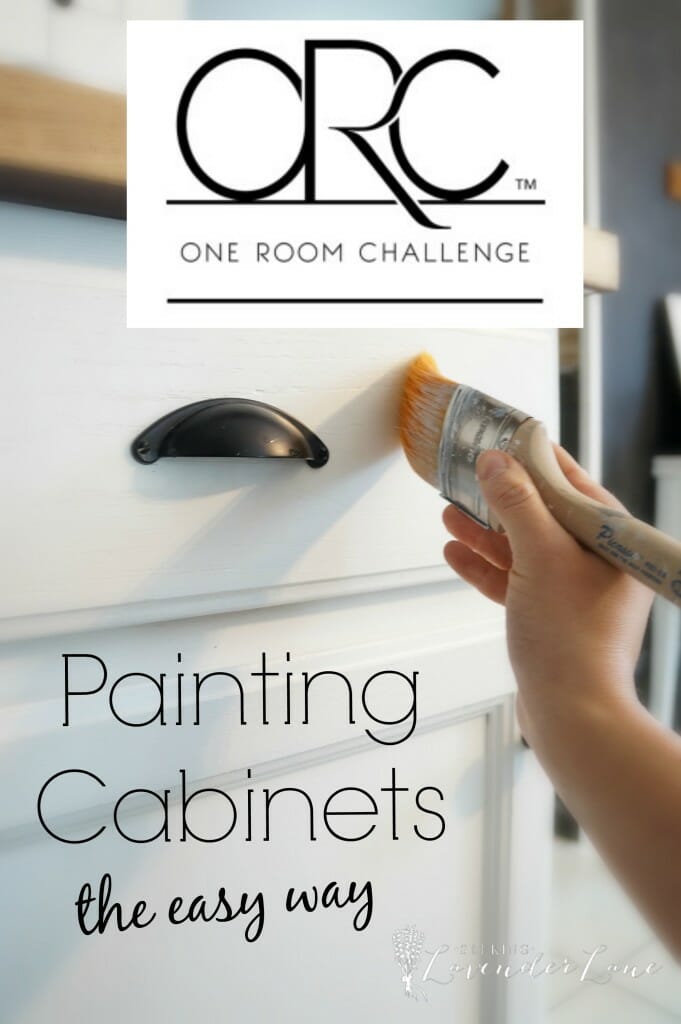 Painting Cabinets the Easy Way
(Visited 926 times, 1 visits today)