Hey all! Did you catch my Hometalk facebook live from 2 weeks ago? If not, I have it over on my facebook page…it's got all the details of my home projects along with a tour of almost every room in my home, including outside.  I shared more details for the first time there on my vintage herb garden , and I'm excited to share more up close details here today. I guess it's a great way to close down the Summer season around here. Are you ready for me to start sharing some fall? I've already got a few things up my sleeve…but lets slow it down and enjoy the rest of this summer season for now…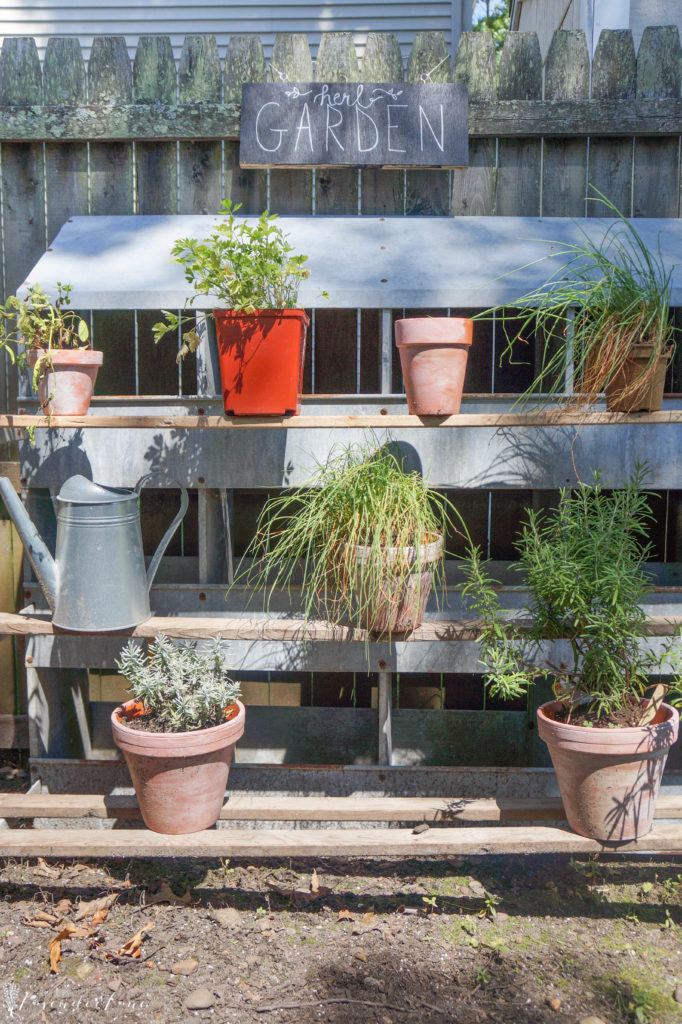 I don't know about you guys, but for some reason I feel summer projects and outdoor projects just never get to be completed the way we hope they will, when we plan them out in April. Before you know it you're running around, the days get super hot, and then boom it's fall. Where in world did all those landscaping dreams of mine go?? I mean seriously, the shed is painted two colors at the moment, the walkway never happened, the new light fixtures are still mismatched, and I can go on and on.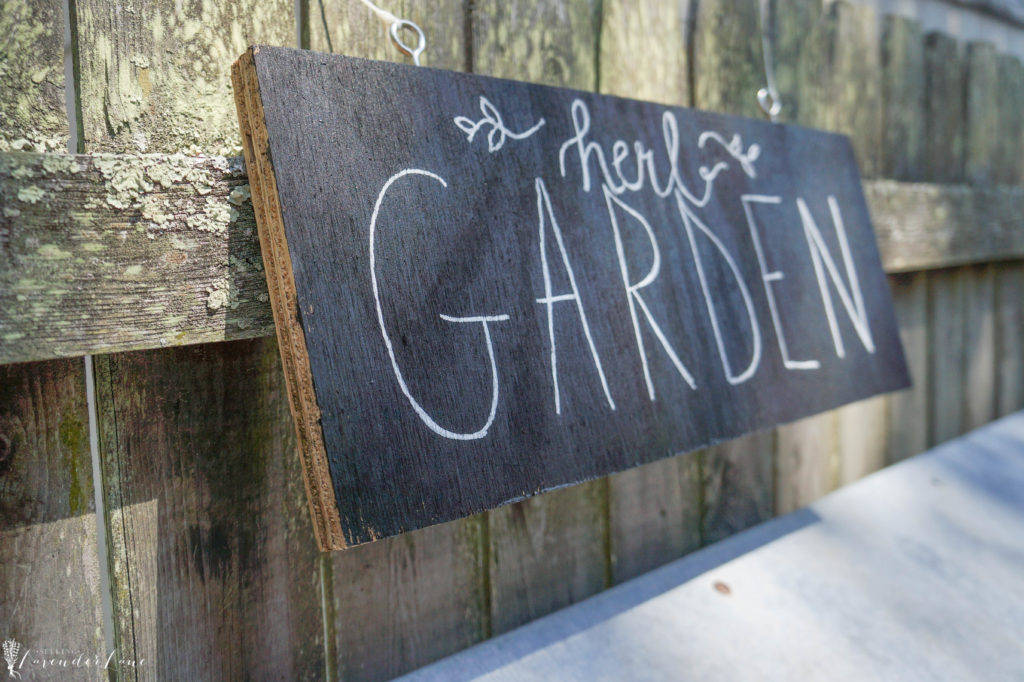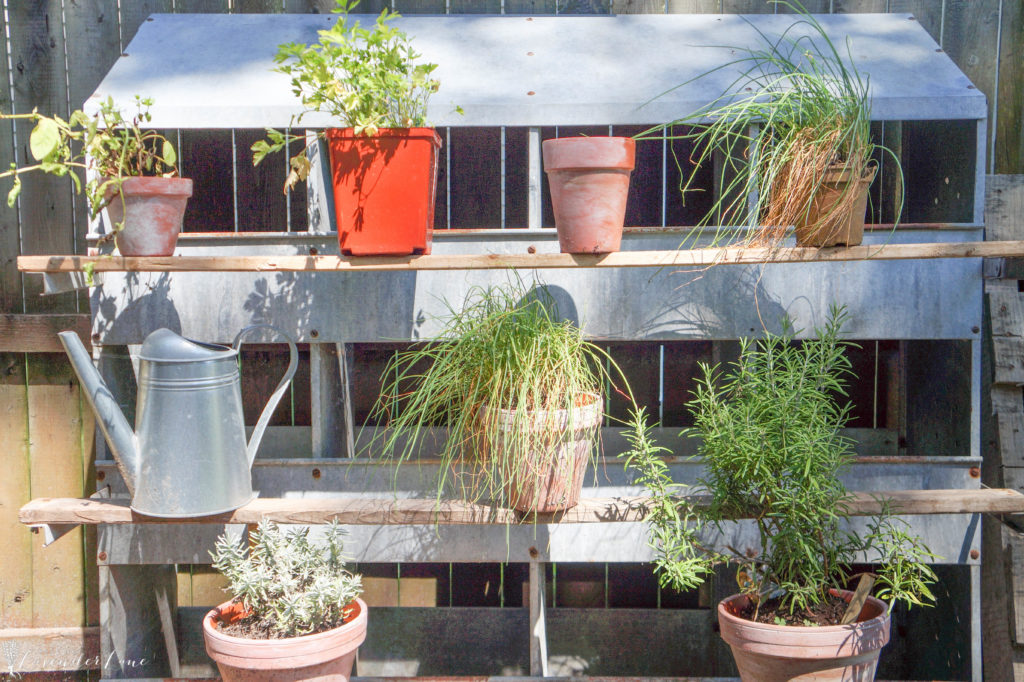 Well, the Vintage Herb Garden was one of those projects that I can't believe we even tackled this year….but it was one we started in April, and just never got finished. I am so excited about what we have done, but of course it will probably be one of those that will have to pick up some more next year. Not to mention I am really bad at keeping flowers alive. I mean if they are even alive at this point, they are basically just stems and leaves haha. Give me a shout out if you're in the same boat as me!!! yay black thumb ladies and guys! I am fortunate though that I have mastered the succulent lol, and my local garden shop still had some herbs this late in the summer. So, no those are not the results of my hard working hands.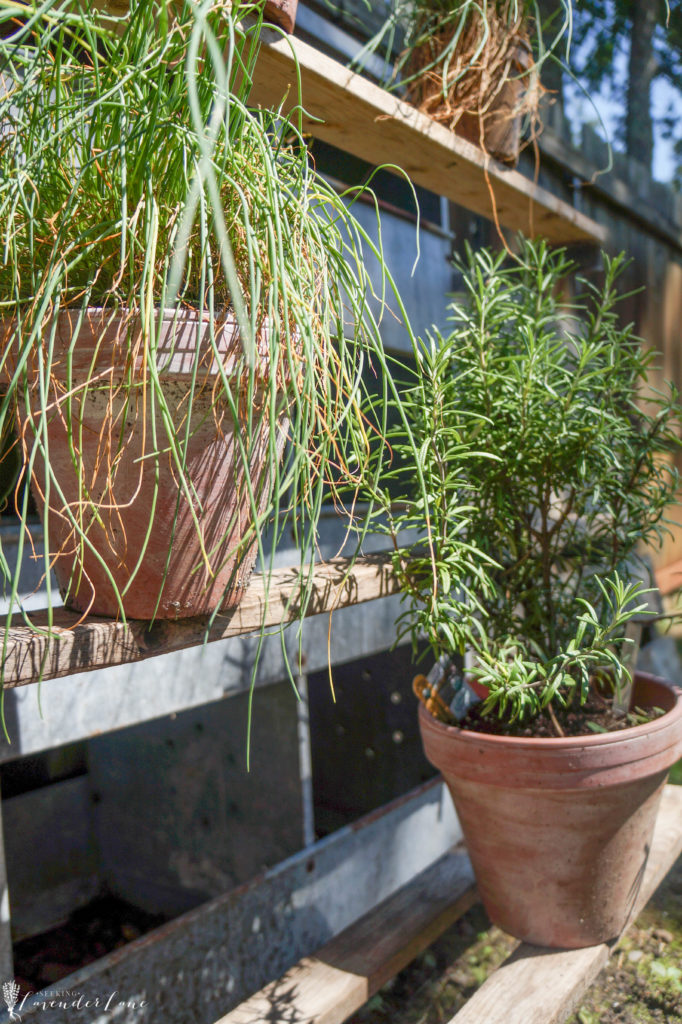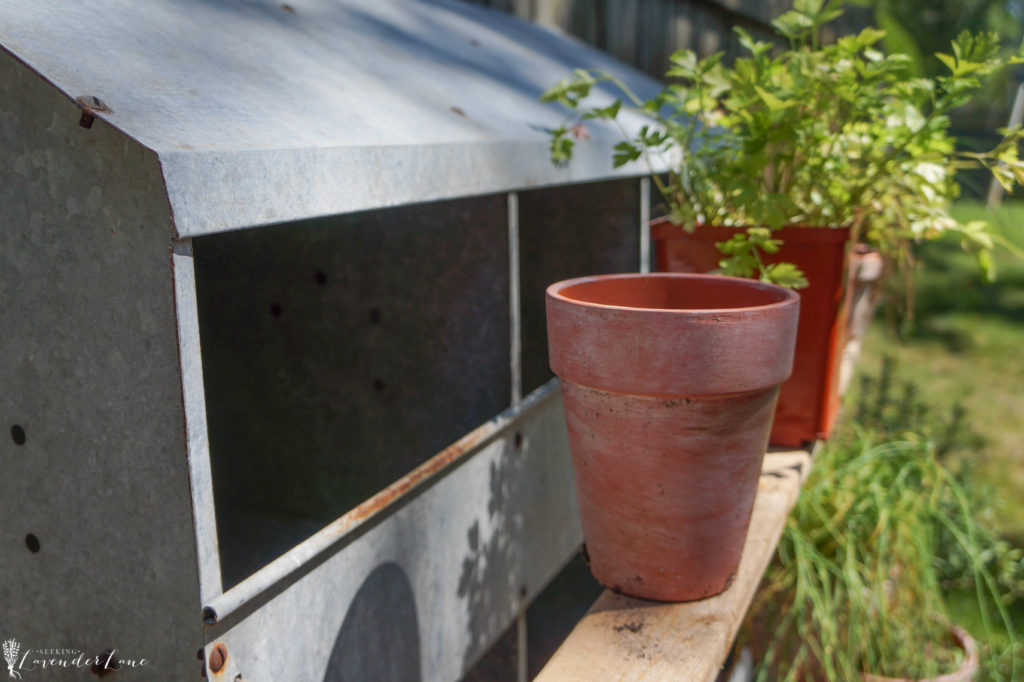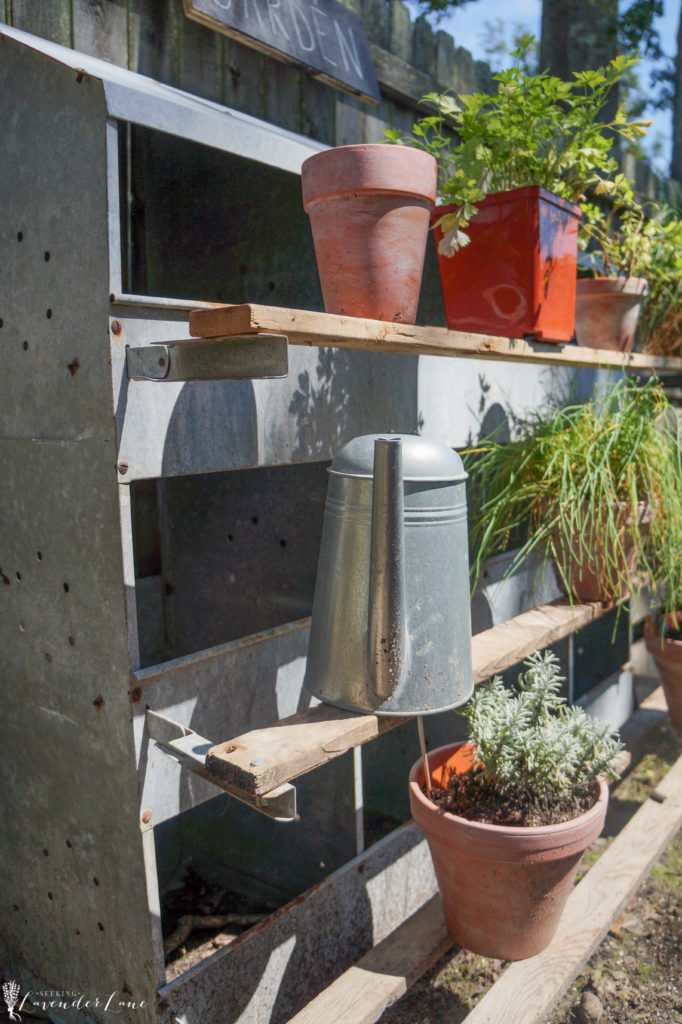 Well, I think pretty much what I was going for in this space, was a vintage secret garden feel. I wanted it to be my little spot to sip coffee in the morning and be surrounded by the sounds of wind chimes and the smell of flowers. Once, again not quite there…but the progress we made for sure should carry over to the next few summers. It will be one of those spaces that takes time and patience.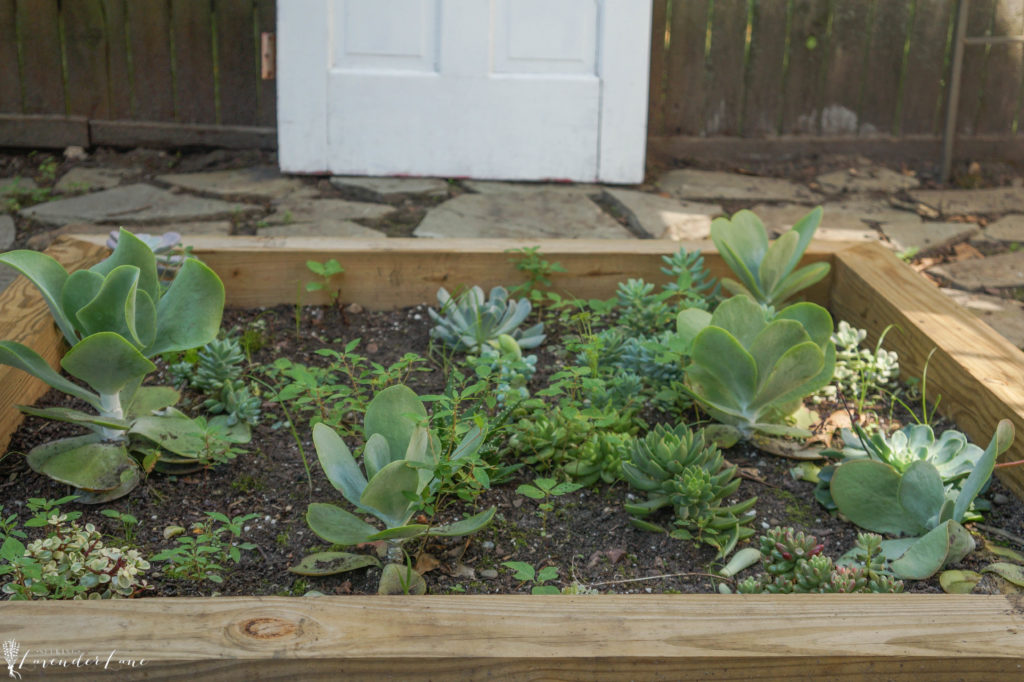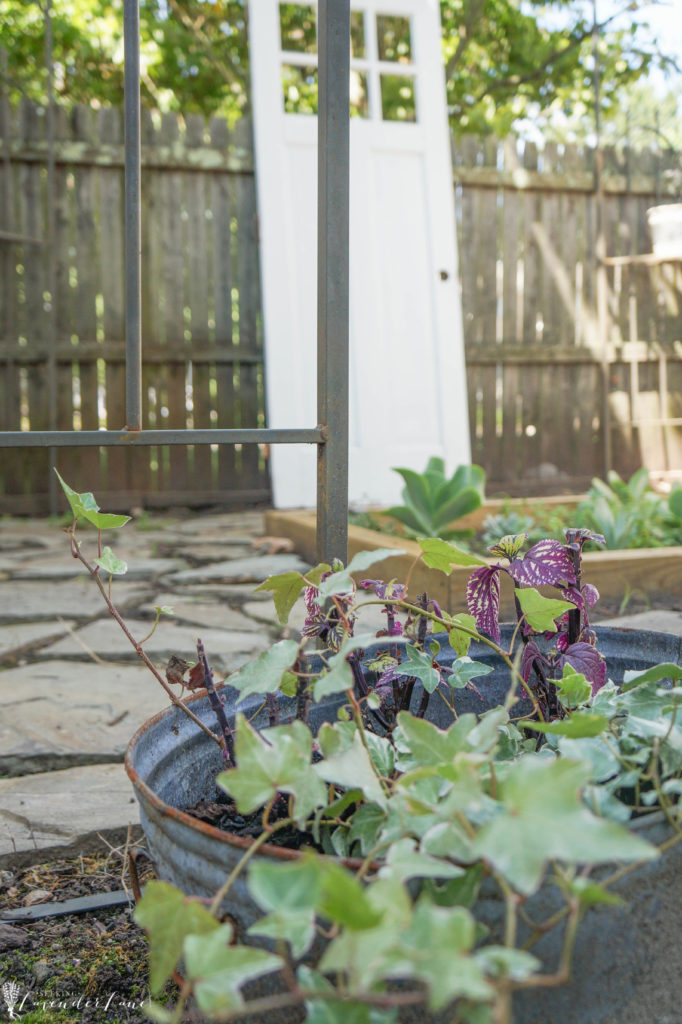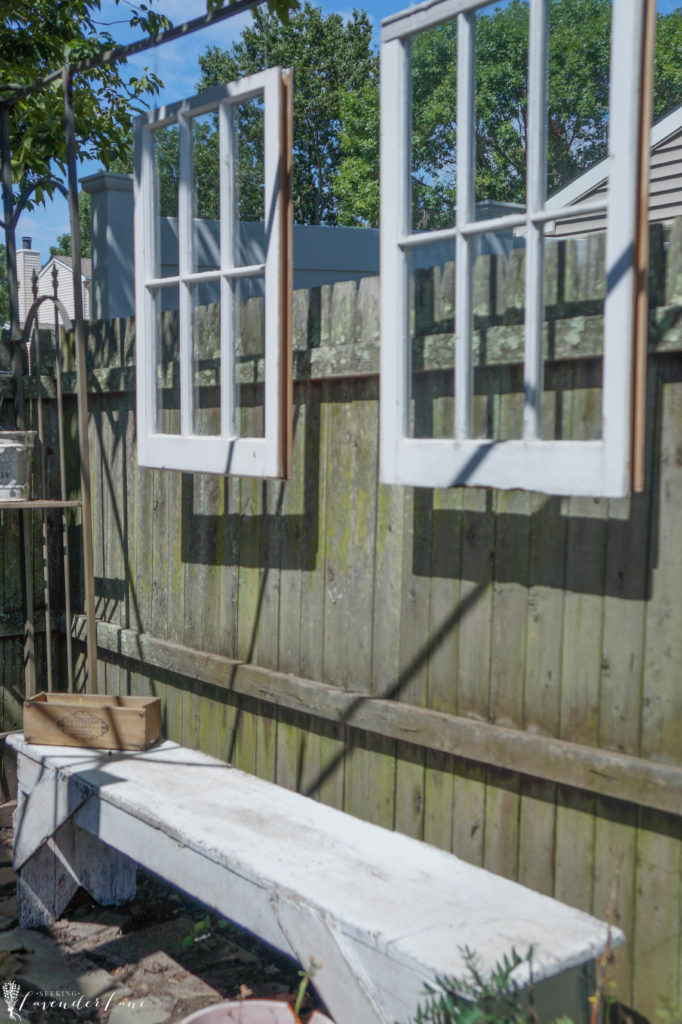 I think the best part is all the vintage pieces I have going on in here, can you believe two of the items I actually picked up from the side of the road? Did you happen to catch that photo way back on Instagram of the chicken coop piece that I scored from the driveway of a local farm? Also the craftsman door here I picked up last year, that just needed a little love.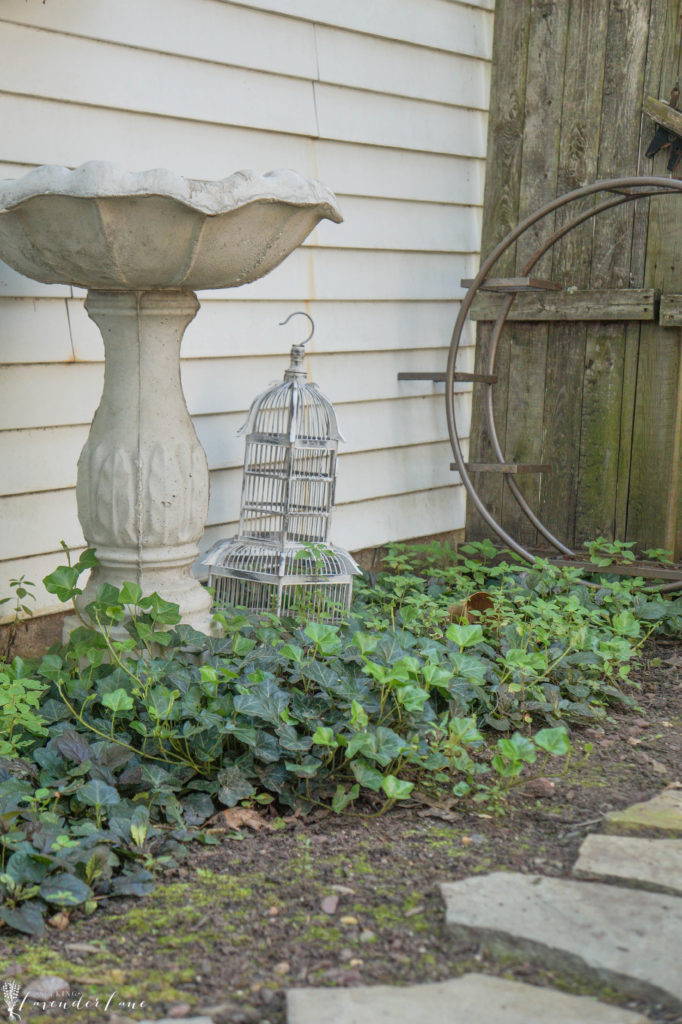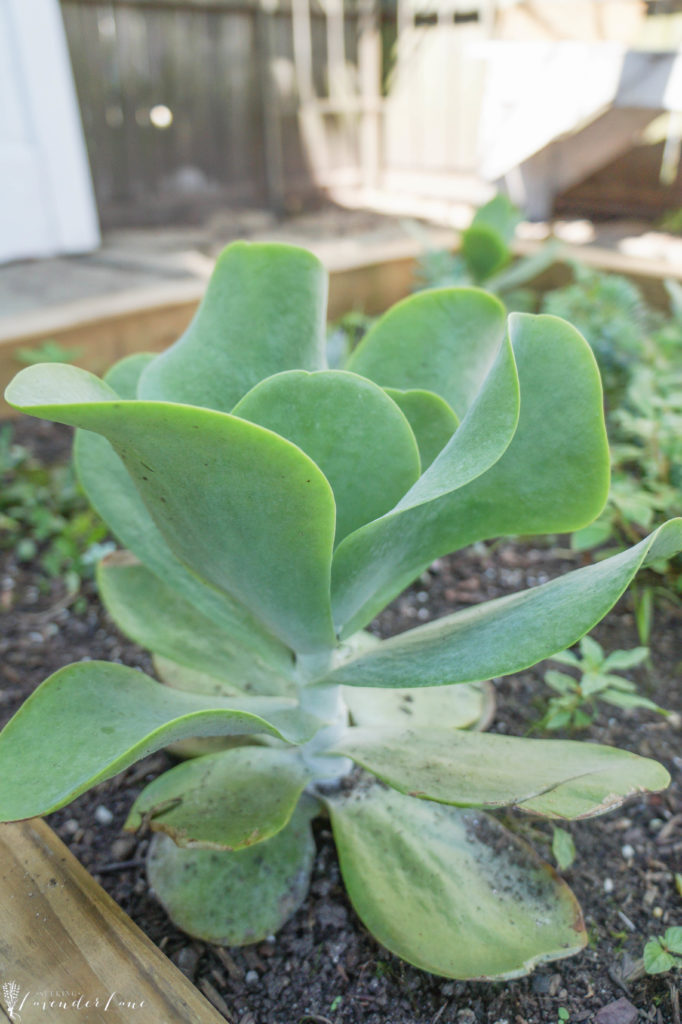 The bench was from a local vintage shop, and the windows were a gift from a friend a few years ago.
The rocks I laid down myself and added a few touches such as the succulent garden and a concrete bird bath. It feels very charming and it will for sure be a spot I'm going to miss during the cooler months. I'm looking forward to adding more and more each new summer season. Until next year…bring on the pumpkins!
PLEASE STAY A WHILE