As I start to prepare my home for winter I decided to also change up some textiles. You may have caught the new velvet curtains in our living room, and now I've added some more velvet and cozy textiles to our bedroom. I wanted something that was warm and inviting and I've been dreaming up velvet for so long for a cozy and romantic feel.
I partnered with with Annie Selke for this new bedroom look.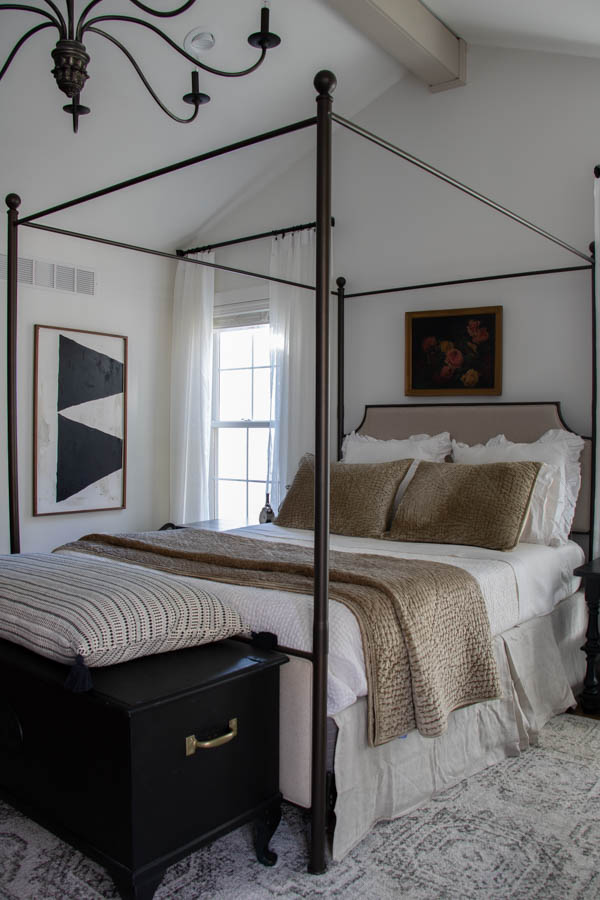 Our bedding was feeling a little blah and now that we needed some more layers I figured I could find ways to add to the bed but also be pieces that can transition to the warmer months again. I love quilts because they are like a great camisole to an outfit. They fit tightly to the bed and allow you to add or remove layers depending on the temperature. I first updated our bed skirt to a natural linen one. I love that it is comes in pieces and can be adjusted. then I layered the top with a white quilt to keep the bedding bright and added some velvet for some winter cozy. I am also loving the color so much it's a great warm neutral.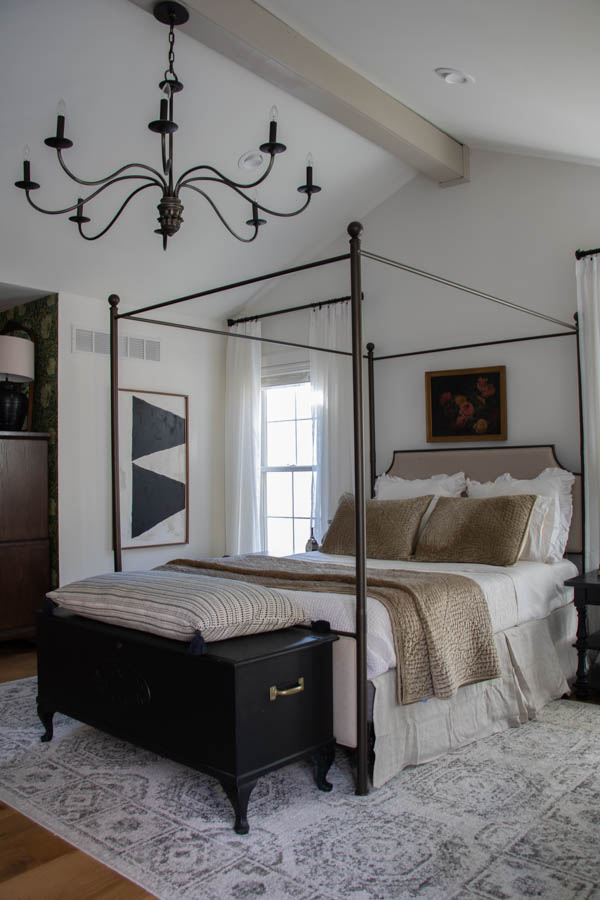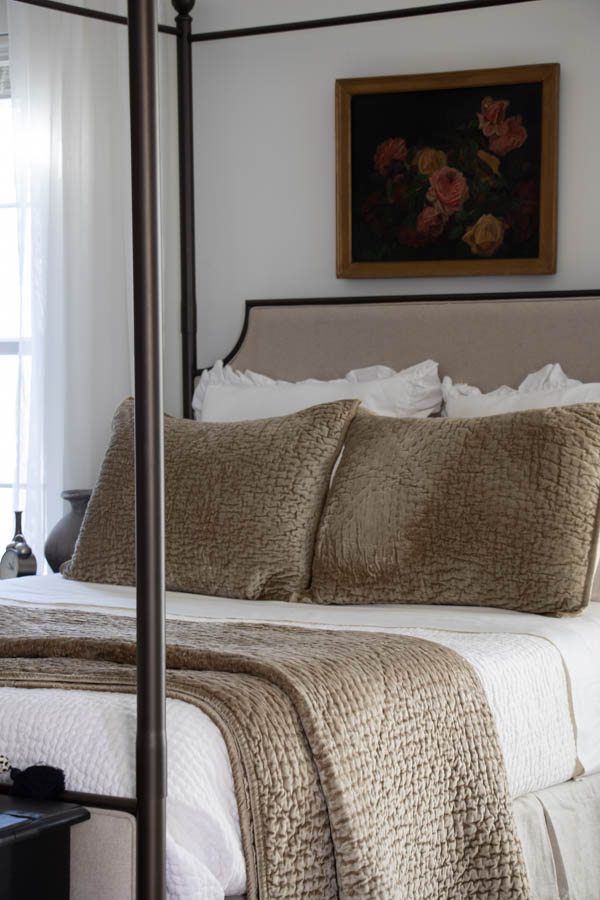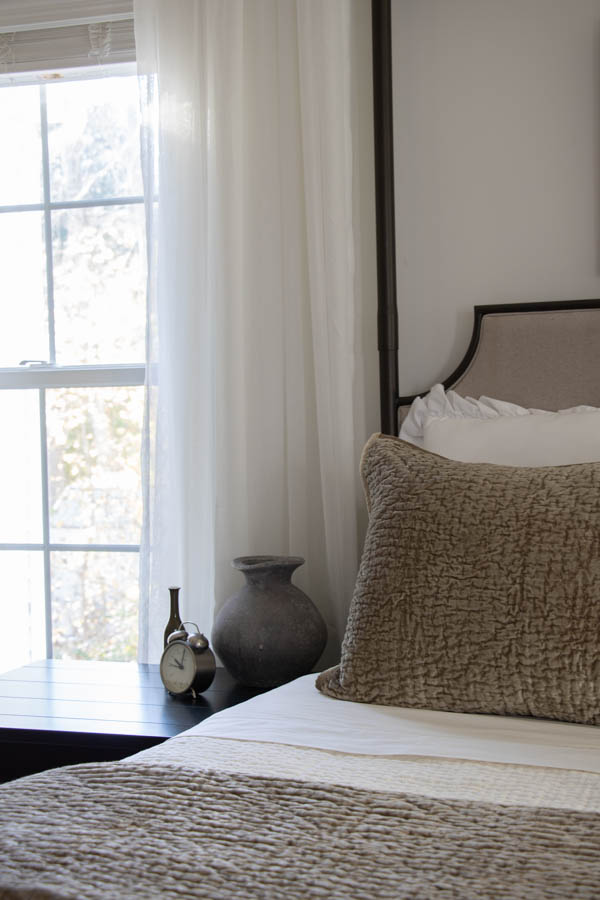 I also added this throw pillow to the top of our vintage chest and the black pattern and tassels work so nicely with the rest of the space.
Source:
Parisienne Velvet Topaz Quilted Sham
(Visited 1,027 times, 1 visits today)