Hello there friends! I have been slowly adding Christmas into our home and I am loving this slow process. It's much more enjoyable and I know I will get to truly appreciate the season with taking my time with the creative process. I have been digging deep for inspiration too so I know what I add will be what I truly love. I especially don't want to just add décor that I have just because I have it in a Christmas tub from years past. So, one thing I have been channeling is how to properly decorate a Christmas shelf without too many tchotchkes. I want it to feel like Christmas without it over done. Trust me, search Christmas shelves and you will know exactly what I am talking about. So, today I am rounding up tasteful and simple Christmas shelf styling that anyone can do!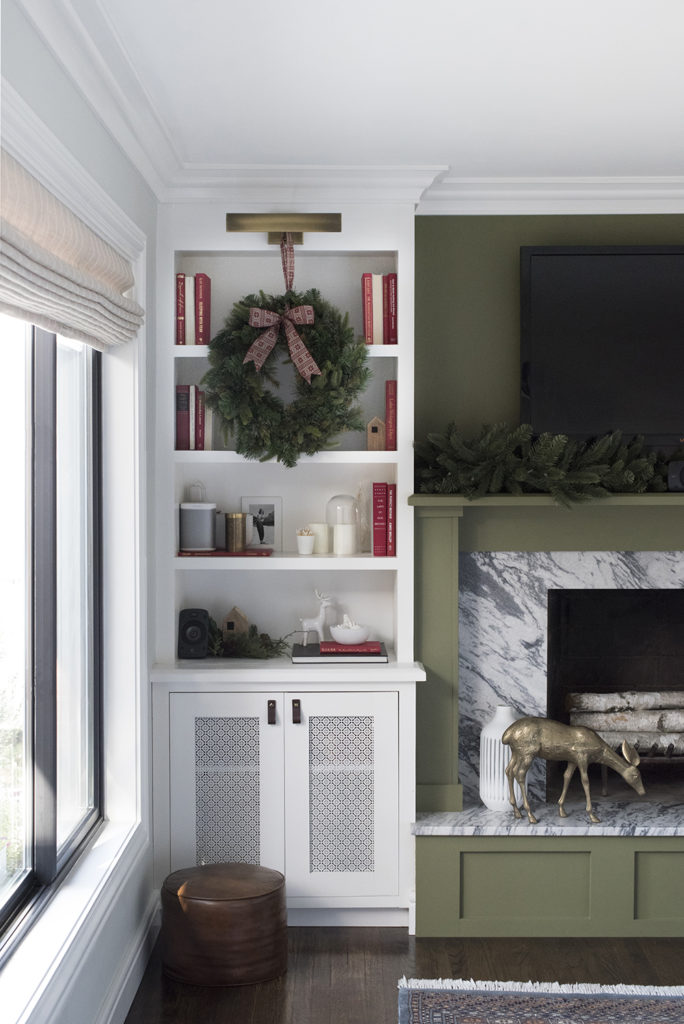 A shelf favorite here! I love the beautiful built in shelf styling! It's simple with pops of red books, some sweet Christmas touches, and I love the finishing touch with the wreath's placement.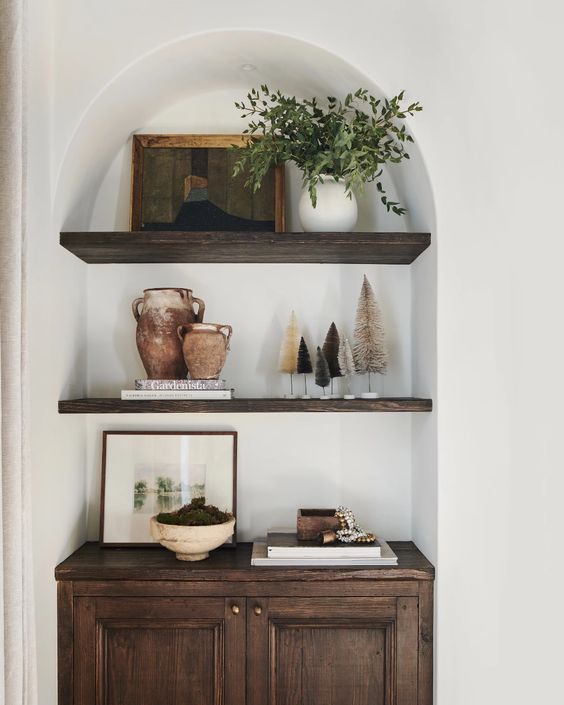 Nothing like everyday shelf items with textures and a little pop of green and some vintage bottle brush trees grouped together to add that touch of Christmas.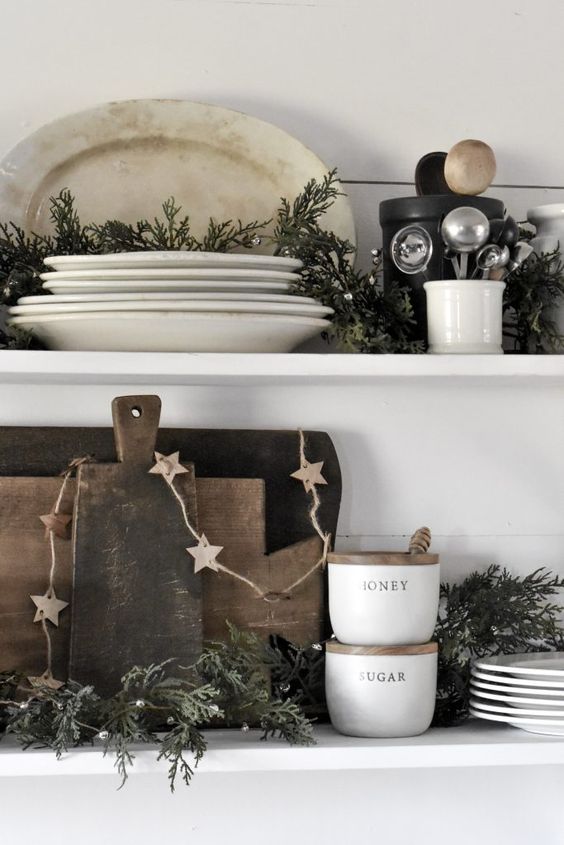 I love vintage Christmas, so these vintage plates and silver trays paired with some faux greenery is the perfect way to say Christmas in the kitchen.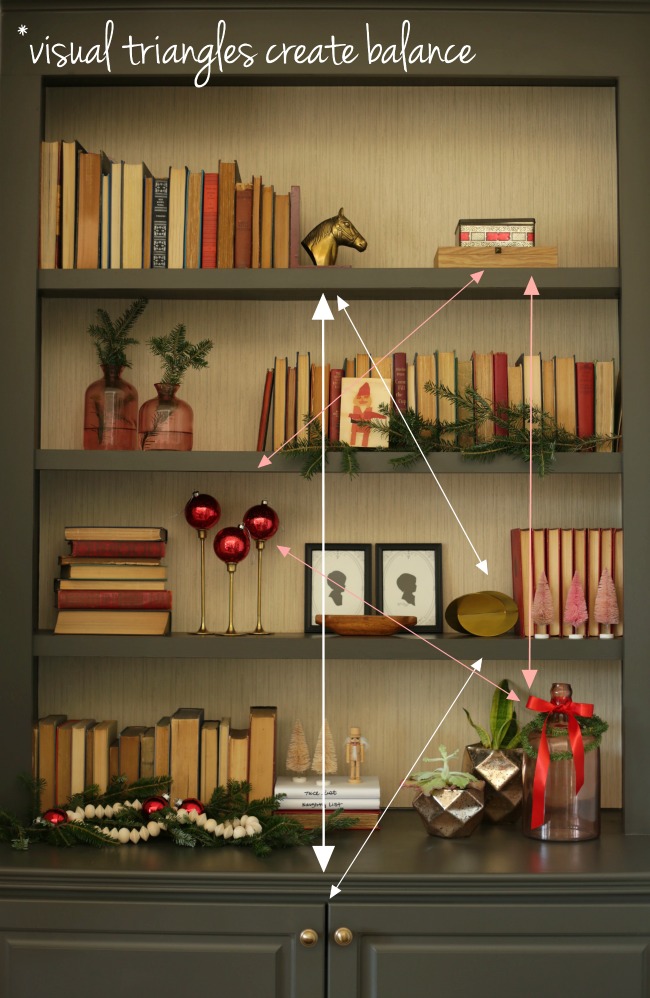 I absolutely love this look! Another beautifully decorated built in with red books and red elements to tie together this traditional Christmas look. Some touches of greenery and metallics are the perfect complliment.
Vintage and traditional. Nothing fussy here, just some switched out Christmas dishes and these shelves instantly are ready for the Christmas season.
One of my all time favorite blogs is Dear Lillie! Jenni does no wrong when it comes to design and styling. This beautiful wooden cabinet stays true to it's style with some added brass moose book ends, a pretty boxwood wreath, and a stocking hung on the door.
I love the look of just some vantage ornaments and greenery to dress up some shelves.
Another favorite blog, French Country Living, has the perfect balance of elegance and natural items here. Look close and you'll see some pretty oranges paired with the greenery and metallic Christmas ornaments.
This is my pantry from last year with the simplest touches of greenery and some tossed oranges.
Copper and greenery says old fashion Christmas on these floating shelves in a breakfast nook.
I hope you all loved all this inspiration. I think what I took away mostly from some of these favorite styled shelves is that simple + greenery + Christmas colors in elements like books, book ends, and dishes + using every day items = a successful non fussy Christmas styled shelf or bookcase.
(Visited 4,173 times, 1 visits today)