This is a round up of some of my absolute favorite gallery walls ever ever! I have a few gallery walls in my home, one above my staircase that I have yet to share (probably my first project in my house just waiting for a few more finishing touches and then I will be ready to post), and my recent gallery wall where I used only straw hats.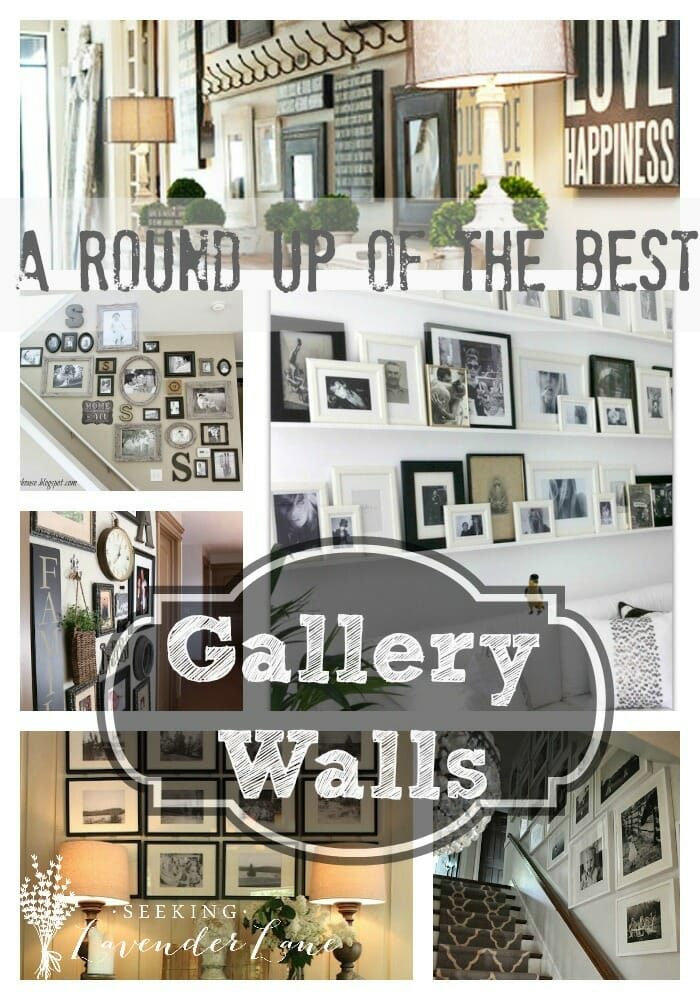 Gallery walls are a dramatic touch to any space. They can be used with all black and white photos, or sketches, or letters, clocks, unique frames etc….
They really have become quite the design trend and every stylish family wants to showcase their gorgeous children in this way. I remember the original gallery walls in the 90's…my friends homes that all had each school picture in every color some of them with bangs, glasses, missing front teeth, and their siblings lined up next to them in each of their awkward photos. It always seemed so interesting to me, especially since my family was one to only have "fine art" on the wall. Mostly oil paintings from my late great uncle who was an extraordinary artist. They were not ones to put photos on the walls but maybe in frames on end tables and desks and that's about it. I think for me, I was some what jealous of the gallery wall of school photos in my friends staircases, but also being an only child it was a reminder that it was only me. I guess that would have been a little ridiculous of just me up on the wall…it's like hello welcome to our home…did you notice my daughter all over the wall? haha I think paintings of beach houses and tuscany was a better decision.
Any how, gallery walls are trendy and tasteful today! I am one hard lady to please though when seeing gallery walls, and this includes in my own home too. I feel sometimes they can be underdone, overdone,  the placement can be slightly off, or sometimes just the choice of frames are not quite right. I get really picky in this process and since I am currently working on a some-what of a gallery wall (can't wait for that post) I thought I could look around for some ideas to get my creative juices running.
These photos I chose are my absolute favorites that I have come across. Tasteful, stylish, unique, and dramatic all at the same time. Each photo has something different that I like and you can tell that tons of thought and creativity really went into these project when creating. I hope you enjoy these photos and they came inspire you just as they did for me. I am more than excited to share with you my gallery wall…and that secret one in my staircase really soon.
PLEASE STAY A WHILE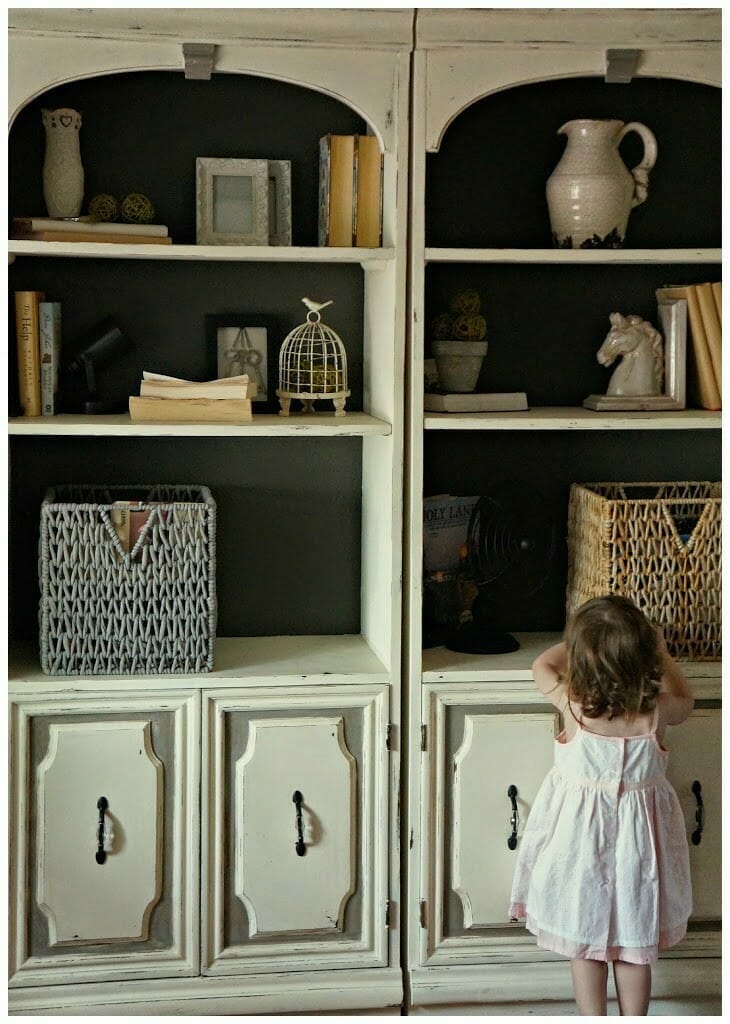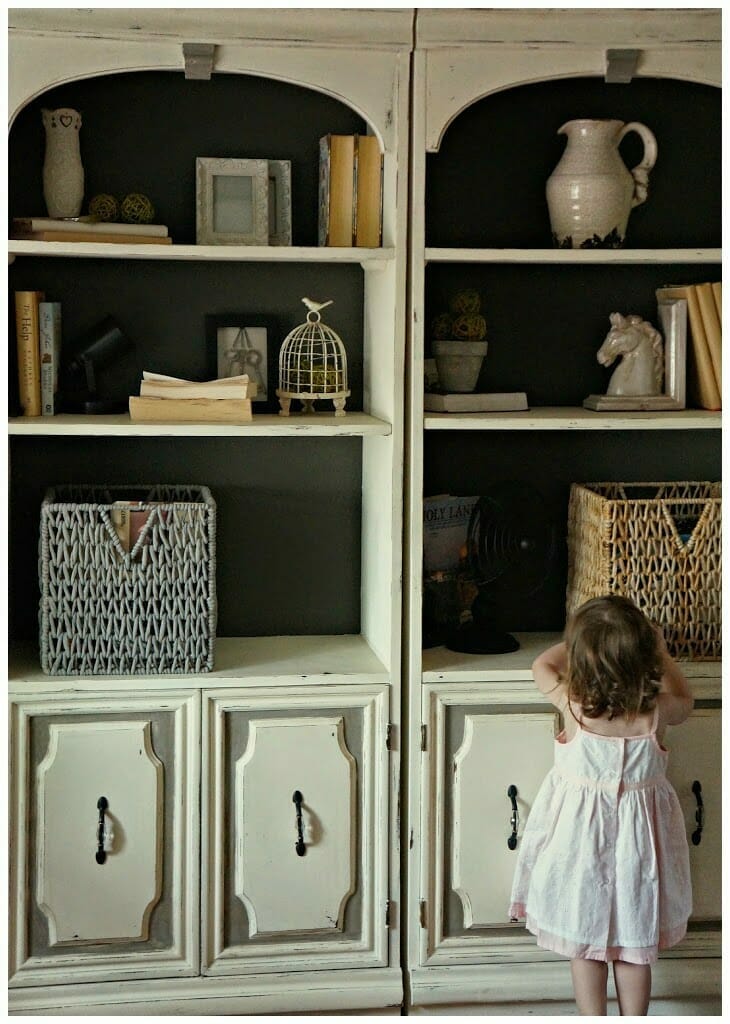 Bookcase Refinished and Styled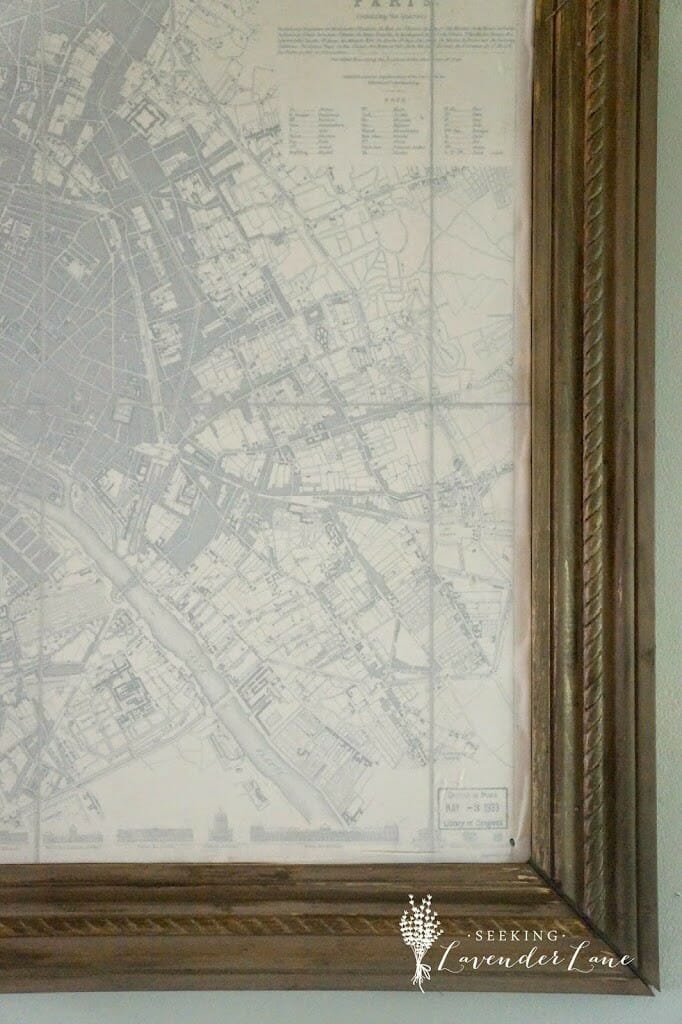 (Visited 7,695 times, 2 visits today)