Some new Bamboo blinds from Select Blinds.
You guys, I had bare windows in my front living room for about 6 months!!! Oh my goodness, I can not tell you how uncomfortable that was lol. Our room not only looked naked inside, but from the outside you could see right into our house all hours of the day. I just could not decide on the right shade, and since our window is bumped out and curtains don't work here…I wanted to be really picky about my choice. I felt like these couldn't be just any typical set of blinds and they needed personality, character, warmth, and of course privacy. Now the privacy issue isn't too bad considering it's not a bedroom or bathroom window…but since it is in the front of the house we needed something that we could roll down at night time. I would sit in the front of the room on my desk late at night and would be freaked out by the idea that people could see me sitting there. So, thank goodness that our privacy issue has been resolved and not just by any shade, but these amazing beautiful, and easy to roll up and down shades, from Select Blinds.
This is a collaborated post with Select Blinds, all opinions are 100% my own.
This post also contains affiliate links for your convenience, that I make a small commission from without any extra cost to your item. 
So, the process was as easy as this! 
Measure the window,
select a few samples from the web,
they sent me my swatches,
I logged back into my account,
and ordered the perfect shade,
had the hubby easily install!
I think honestly one of the greatest details of these shades is the fact that they are easy to roll up and down without the dangerous cord. I've always had an issue about this, especially with my second child. My daughter is the kid that would wrap a cord around her neck. I never had that issue with my son, but still to this day (and she's 5) I have to worry about strings and cords with her. So when I knew these were cordless it was like a dream come true! Cute, practical, and not dangerous for my family-AWESOME!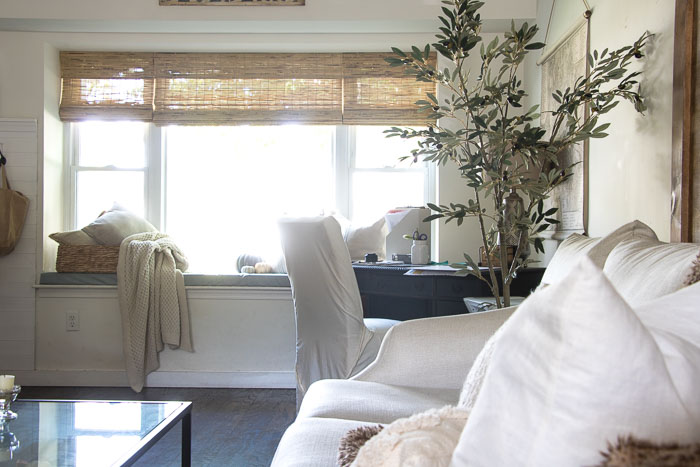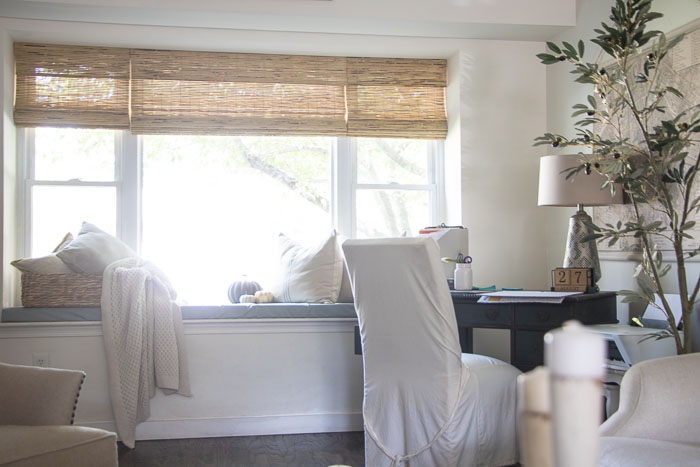 The color I chose, is called Boldo, and it has that warmth of the bamboo wood tones to it and a slight bit of green. Since this European Farmhouse Living Room (so I like to call it) has an olive tree in it, I thought having that tad bit of green would be a nice way to tie that in. It also by chance matches so well with my grass-cloth wallpaper in my dining. We can pretend that was a genius designer idea of mine…but nope totally didn't event think that through, until I put the shades up.
Dining Room Photo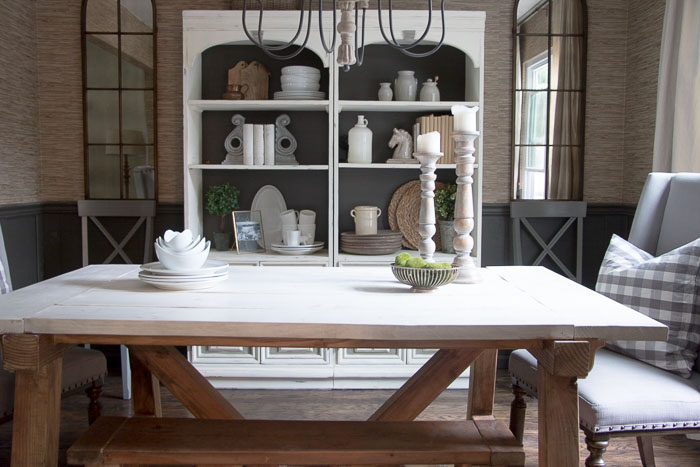 See what I mean?!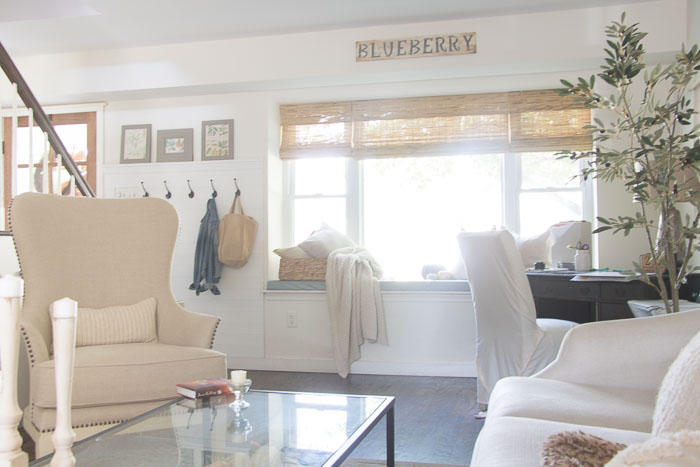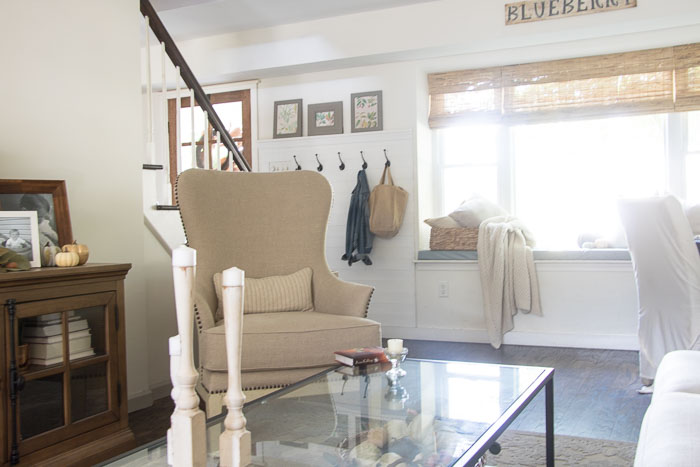 The shade adds texture and warmth to the all white room, and does a good job at dressing up these (not so cute) windows. I have to admit I am totally not a fan of this window. I looked into possibly getting a new window pane for the windows but they weren't exactly easy or affordable. So I've got these silly non window pane windows to deal with. Anyhow, the blinds do a good job at making this window as cute as possible. I love the little nook it has become especially since adding another cushion to the window. I'll be sharing that in a later post how we made this.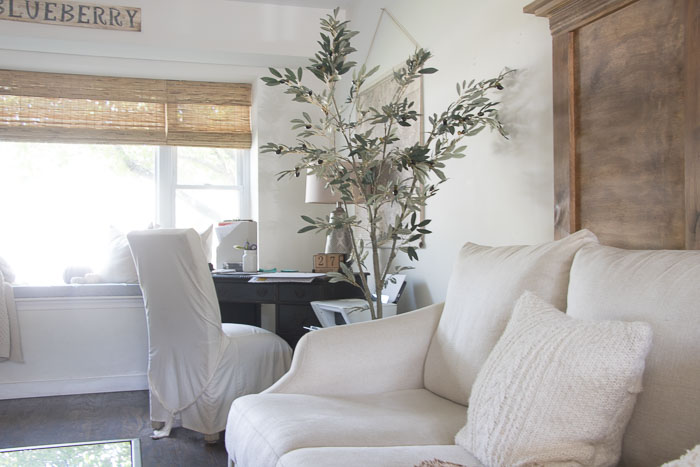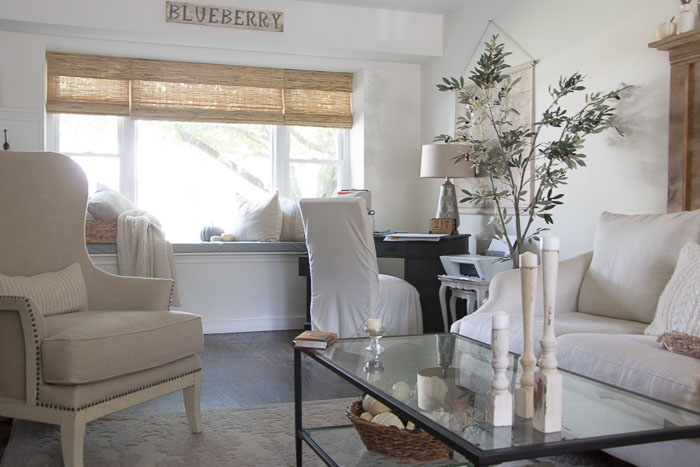 You all got to stop by Select Blinds and get a look at their collection! If you're looking for a beautiful look for your windows with farmhouse design, the bamboo look is the way to go. Like I said too, having the cordless option truly is a wonderful detail for both safety and accessibility.
Please Pin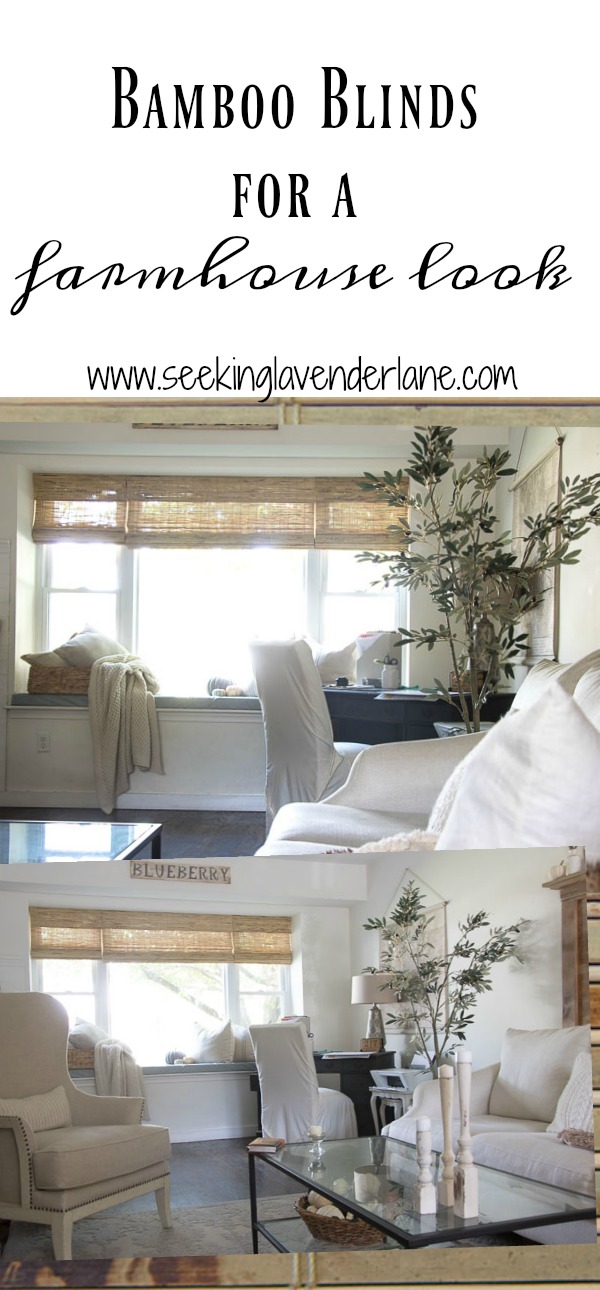 Pleas Stay a While

European Farmhouse Living Room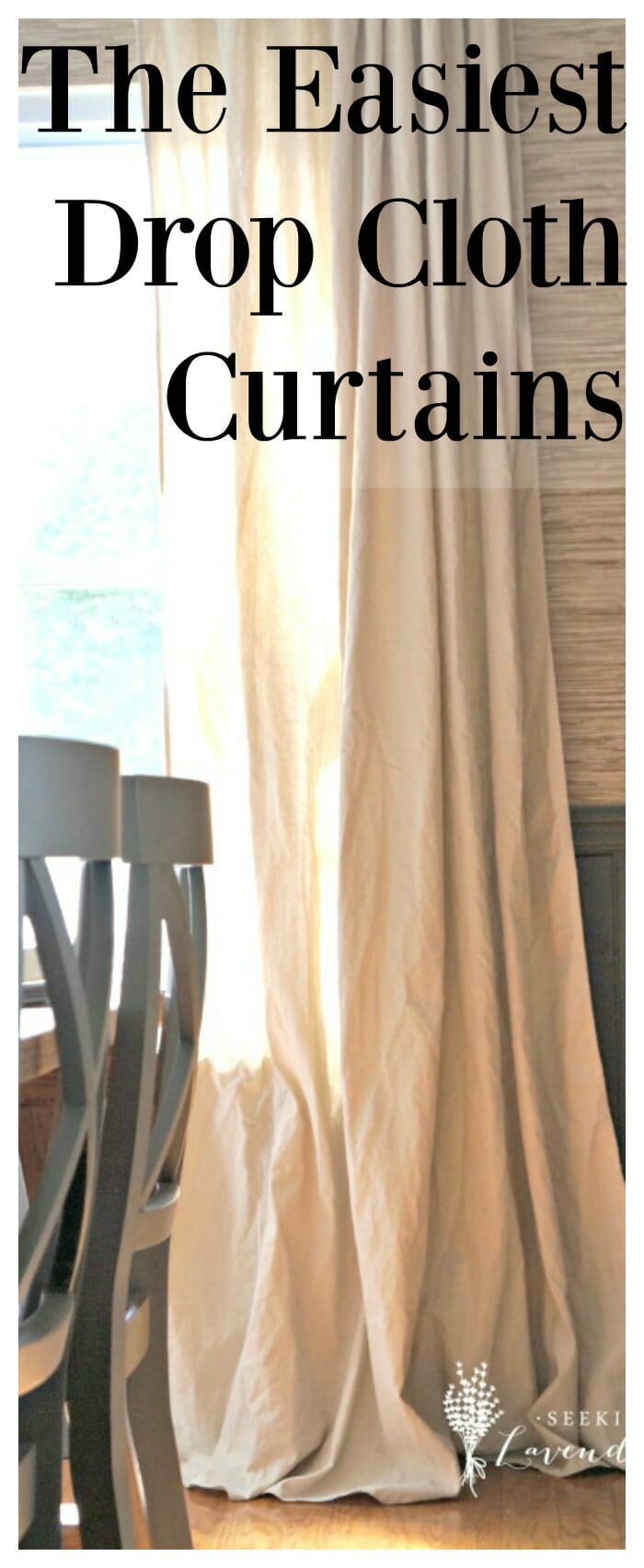 (Visited 243 times, 3 visits today)