I am getting closer to the reveal of my little girl's room…I had to do some thrift shopping today for some small details that were needed. So I dragged the kids with me through downtown Pt. Pleasant which is just filled with antique shops that I could spend hours in just browsing. As any mommy knows kids and antique shops don't go together so I needed to be quick with this one.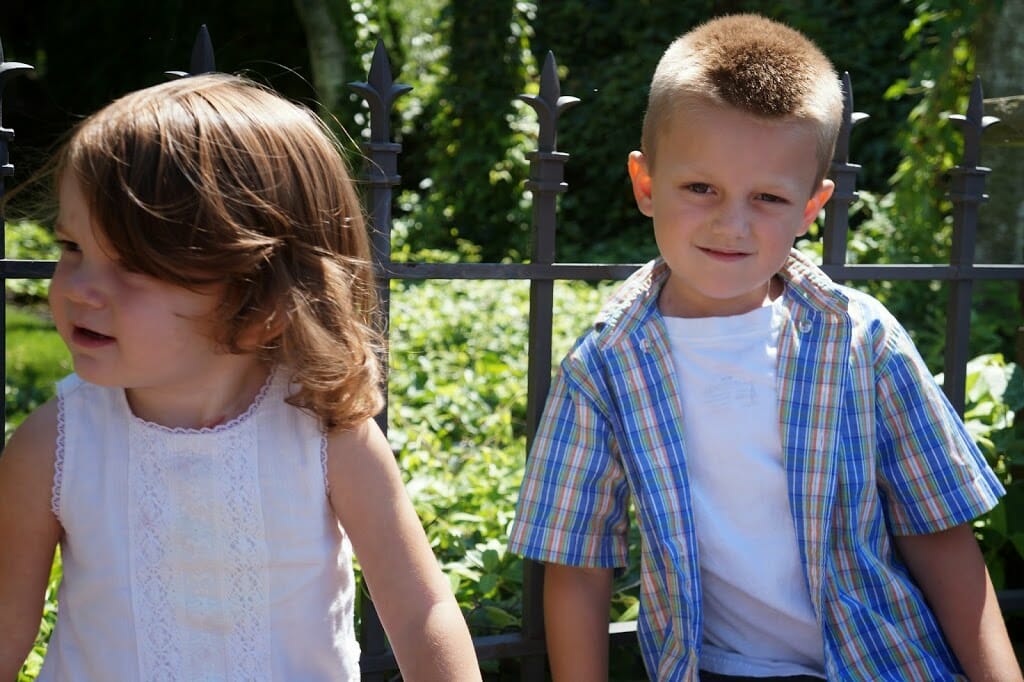 Stopped to take some photos of the kids while shopping…but of course someone was not cooperating.
Looking through online and in catalogs I have been swooning over fabric covered books and thought how soft and elegant for a little girls room. So #1 on my list of things to find today…was affordable hard covered books to cover with some fabric that I recently picked up from Hobby Lobby. I had found a fabulous and easy tutorial to cover books with fabric which I pinned recently. I will share the tutorial along with my post on how the books turned out together.
For Now..
Here are some gorgeous covered book ideas…enjoy and I will be back soon with that post.
If you like what you see please check out