Canopy Beds
I've got Master Bedroom on the brain! I plan on hopefully starting the space end of August and creating a peaceful, trendy, yet sophisticated space for hubby and I. Our master has been a disaster since we moved in and we need all new furniture except for a master bed. Our bed and mattress are perfectly fine and we've had them for only about 5 years. Dressers are definitely a must as our current ones are vintage and the drawers no longer close. I'm also thinking about getting a tall chest for one of the walls for additional clothes, to free up some closet space. Well, though I just admitted I definitely do not need a new bed, I've got beds distracting me all on Pinterest. I'm seeing a ton of canopy style beds and I have to admit I'm falling hard. We have cathedral ceilings in our Master so the space will definitely carry it well…and I've found some really reasonably priced ones. Next, was convincing the hubby…he's not one to replace something if it isn't broke…but when I showed him the look of these canopy style beds I think he was game. There is something so masculine and feminine about it and definitely dramatic. I'm all about simple drama ( if that's a thing) and I think these canopy beds will definitely declare that in our new rooms. So, if you did't know… Canopy beds are trending and they are available on so many sites, finishes, and styles. I'm sharing some of my favorites below!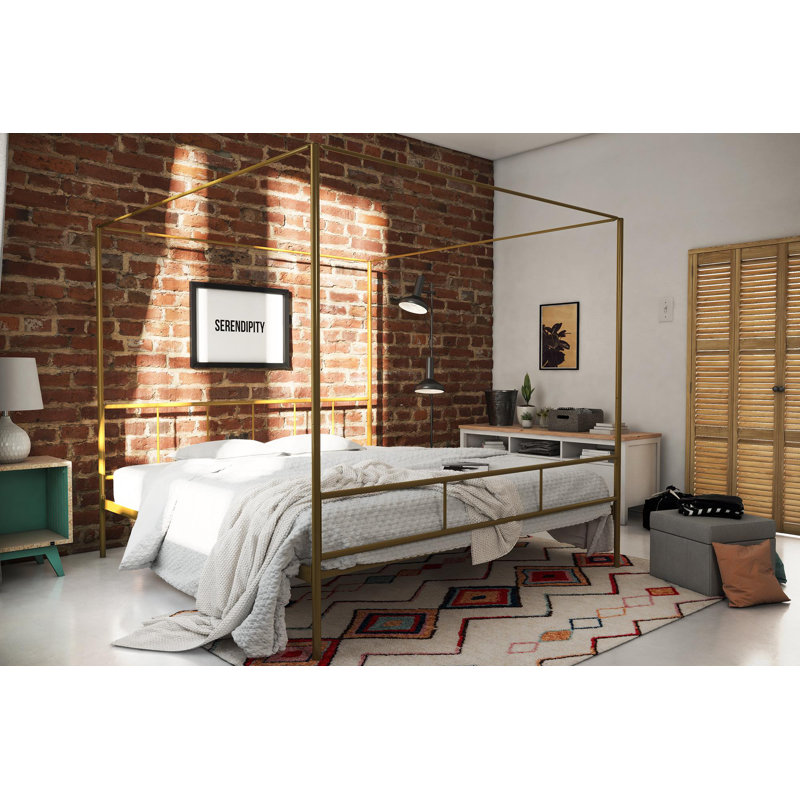 Hello Amazing Brass Bed…and your price tag is fabulous!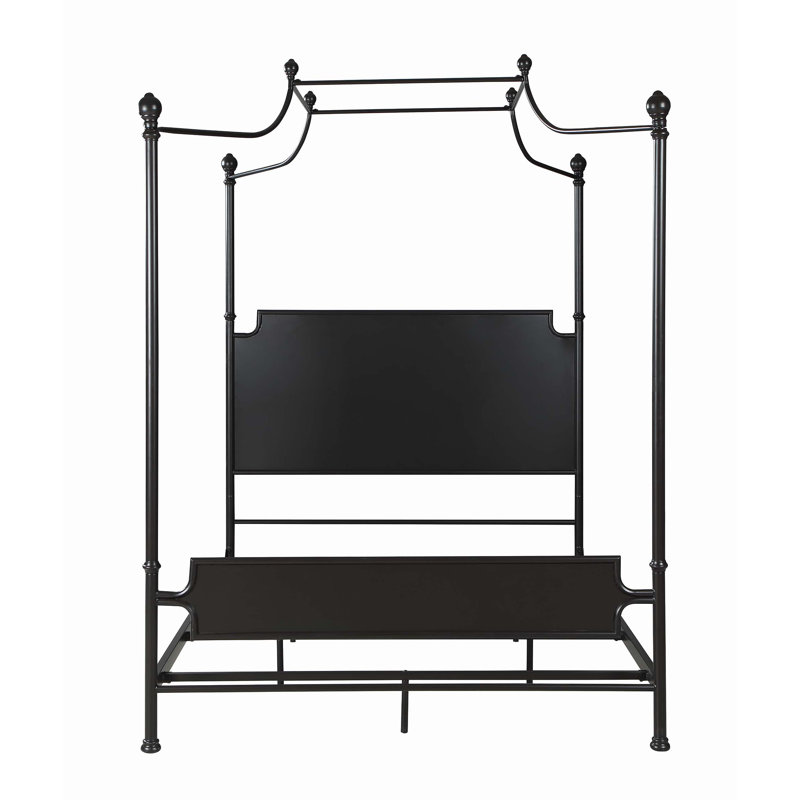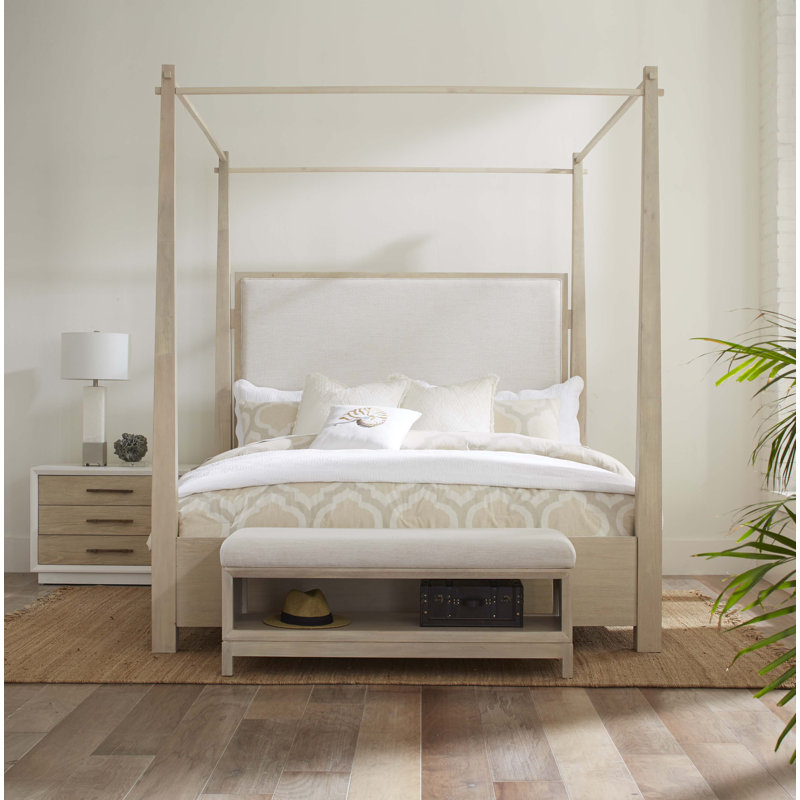 Light wood and upholstered such a beautiful combo.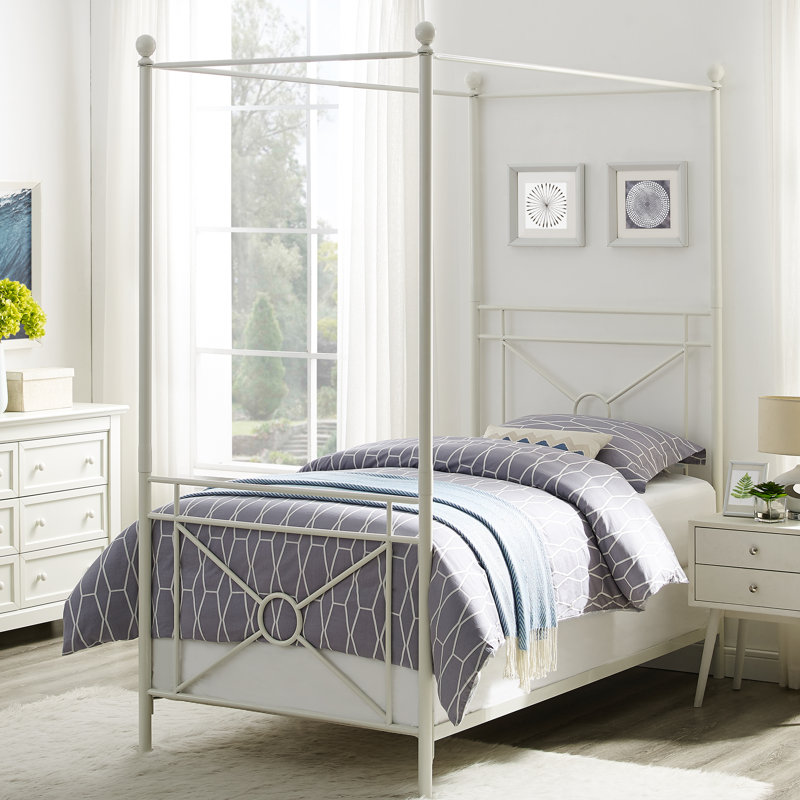 Love this for a girl's bedroom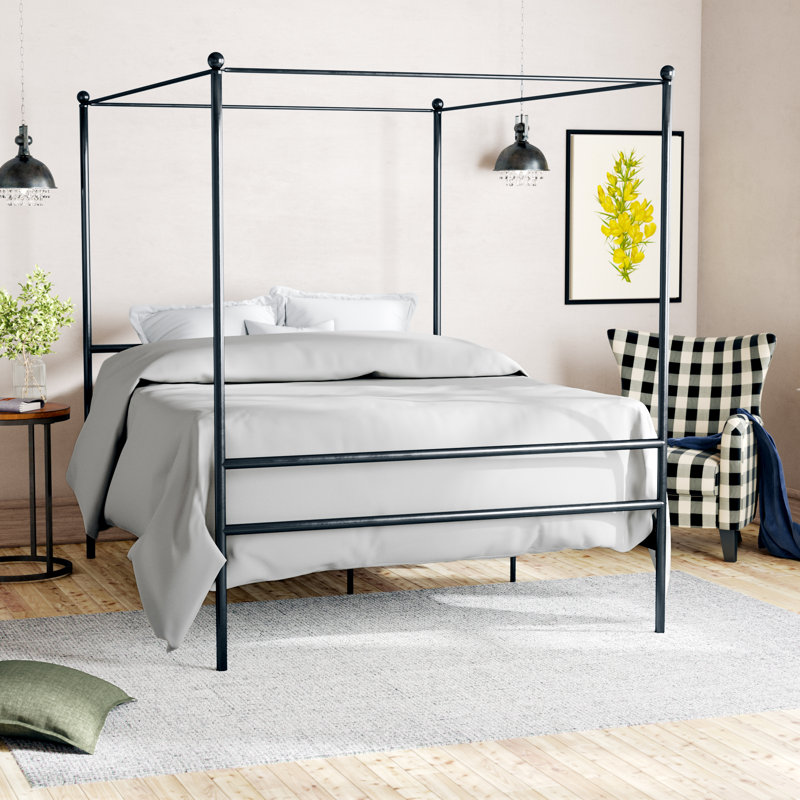 So sleek, and this price you can't beat!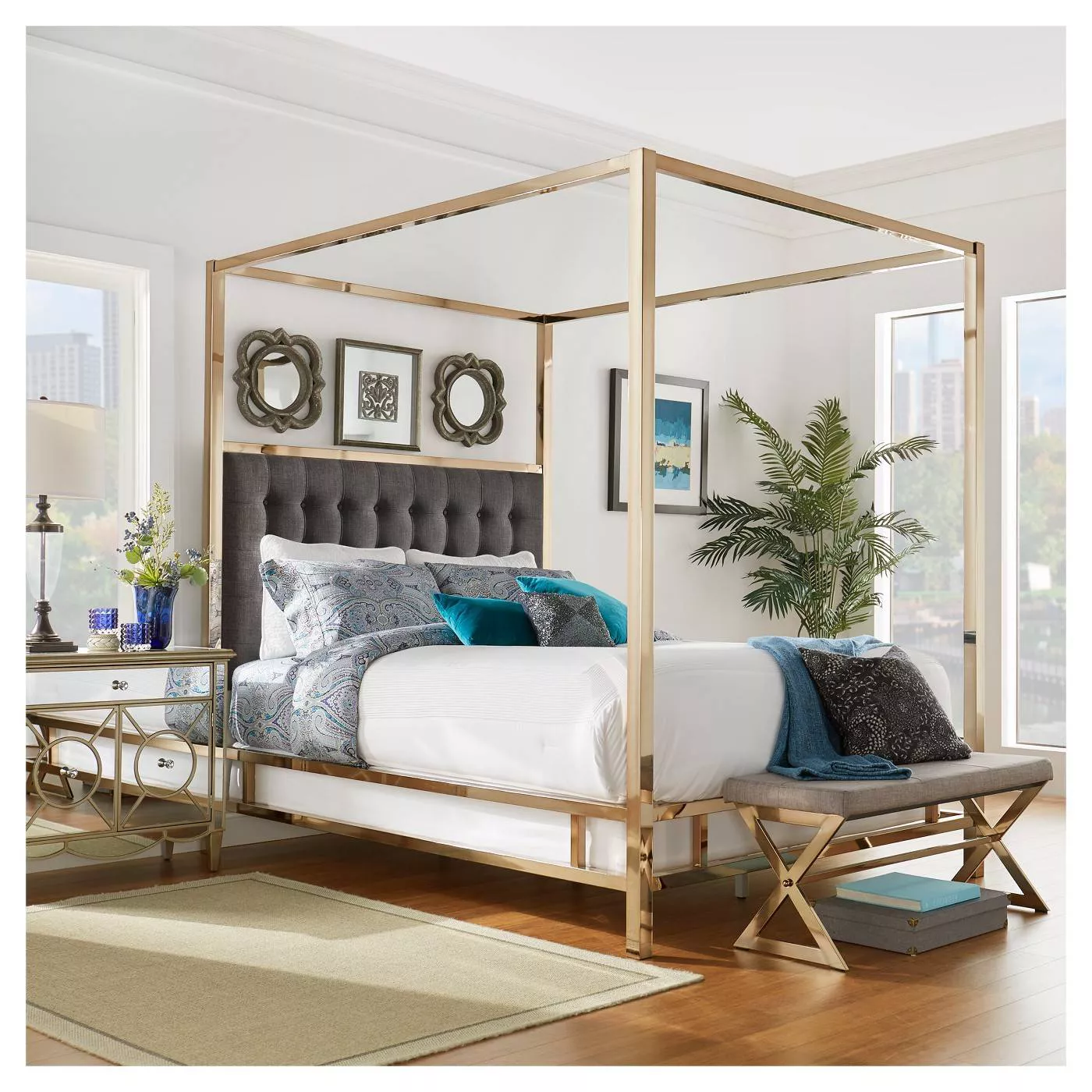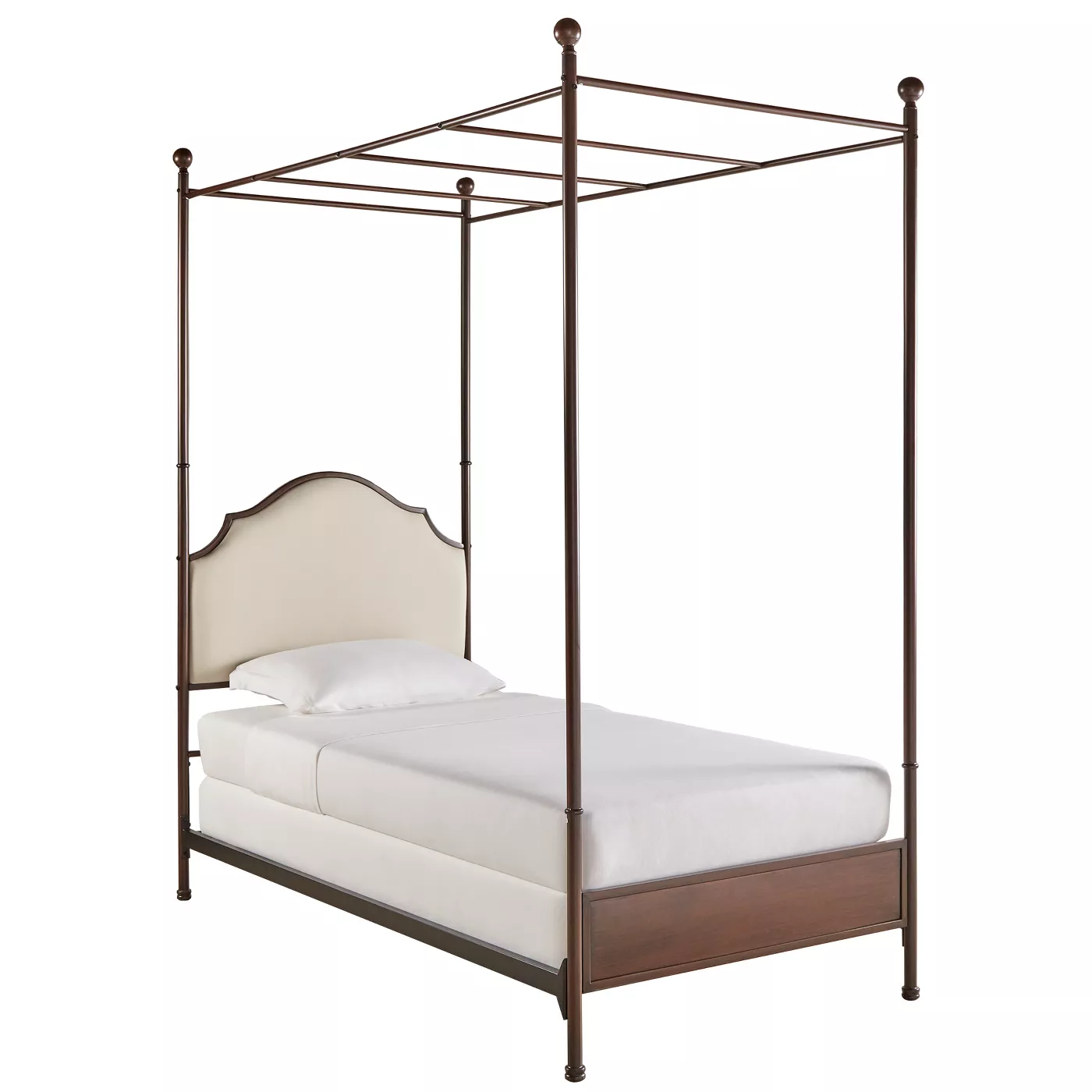 Just gorgeous, no queen or king available but loving the colors and style of this. 
…and if you want to follow along with some Master Bedroom inspiration, check out my pinterest board where I am sharing all my favorite finds and ideas for our upcoming master bedroom makeover.