Welcome to our Christmas Camper Tour
If this is your first time here, yes you read that text right. This is a Christmas Camper tour. We have spent a little over 5 months in our camper as we are waiting for our new house to be finished. So, it turned out to be a bit longer then expected and I can't believe I am actually decorating the camper for Christmas. What we thought would be only a Summer and short Fall in the camper…brought us to Christmas. I can not believe we survived this year in the camper. It's been a long journey and we are grateful we are nearing the end, but the camper was a must to decorate for Christmas. Our plan is to be in our house for Christmas, but considering most of December we will be in our camper it only made sense to decorate her for Christmas. Not my most favorite Christmas decorating year, but life happens and we need to adjust our sails sometimes. I am so thankful to my friend Marty from A Stroll Thru Life who invited me on this tour with her and the oh so talented group of ladies that are sharing their homes also this week. If you are just stopping by from, Our Southern Home, welcome! I love Christy's beautiful home and style and it's extra magical at Christmas. So, I hope this post inspires those that are living small and lack the Fireplace mantel, tall trees, and dining spaces. I made the most with my Christmas Camper by incorporating the colors in the space like "pink" the main accept color and creating small vignettes where I can fit them. I was thinking a little more vintage this year and fortunately had found a few things to incorporate this year as all my Christmas decor is currently in storage.
So, Welcome and come take a small stroll around our Christmas Camper decorated for our first and only season here in Suite Tea the Camper.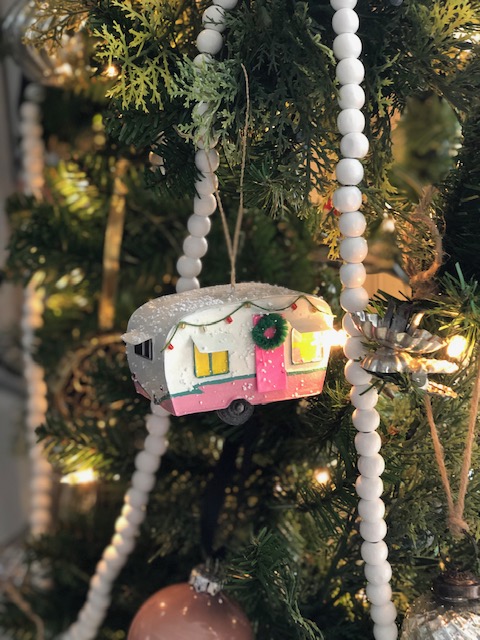 I found this adorable pink camper at a local shop and I knew I had to have it. It truly is the ornament that describes our year and something we will remember forever of our days in the camper.
j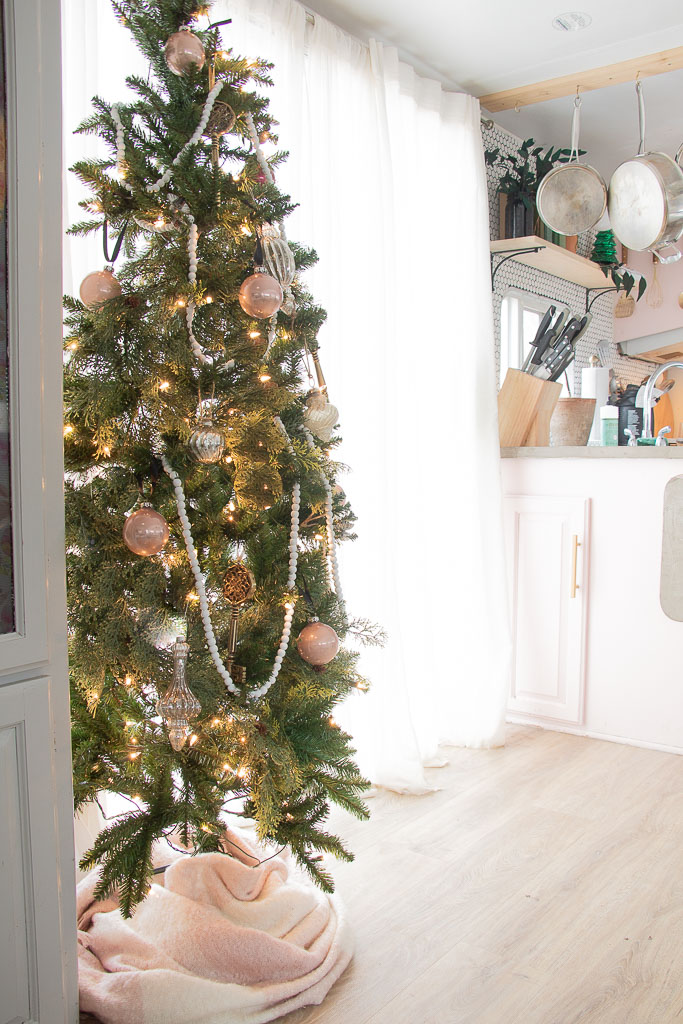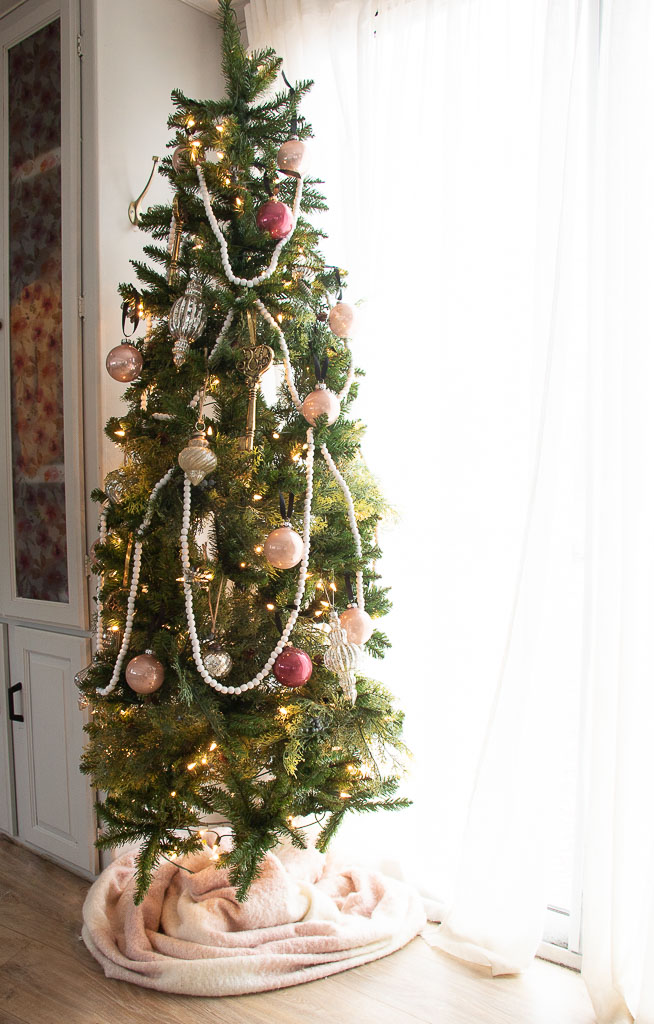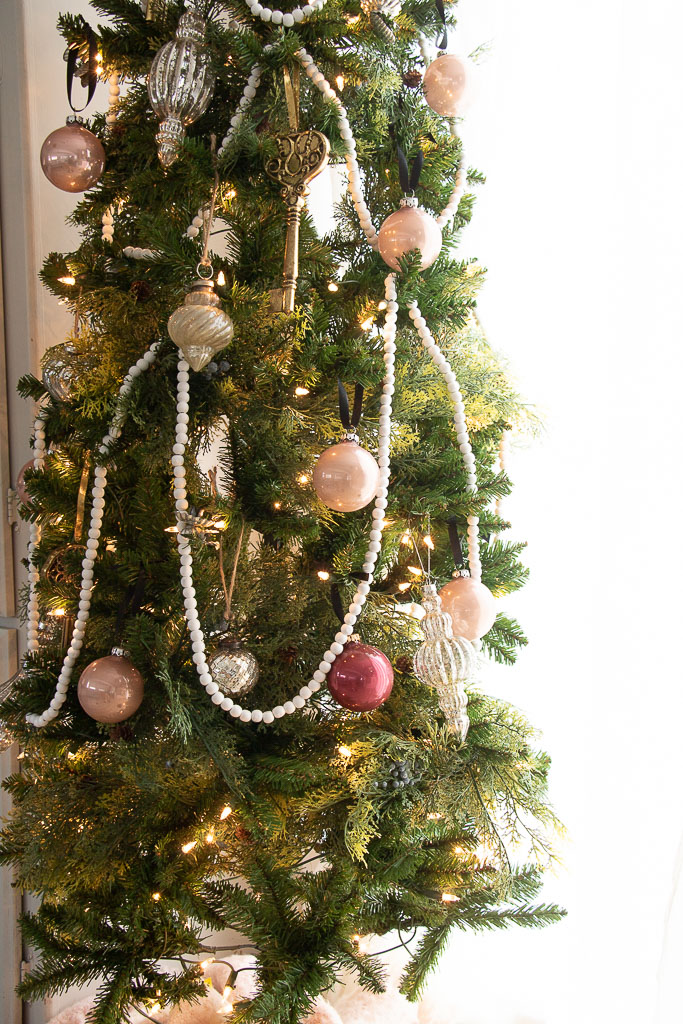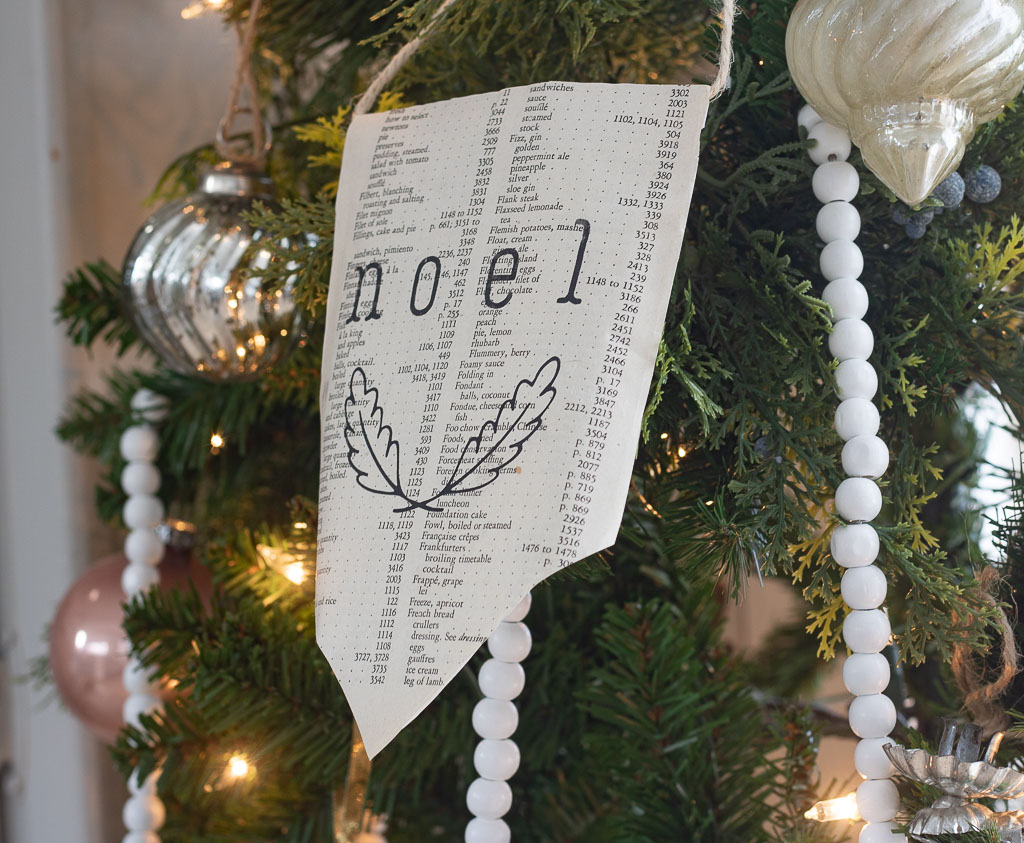 You can see how I made these DIY ornament now on my You Tube channel. I originally shared them on a Live FB video.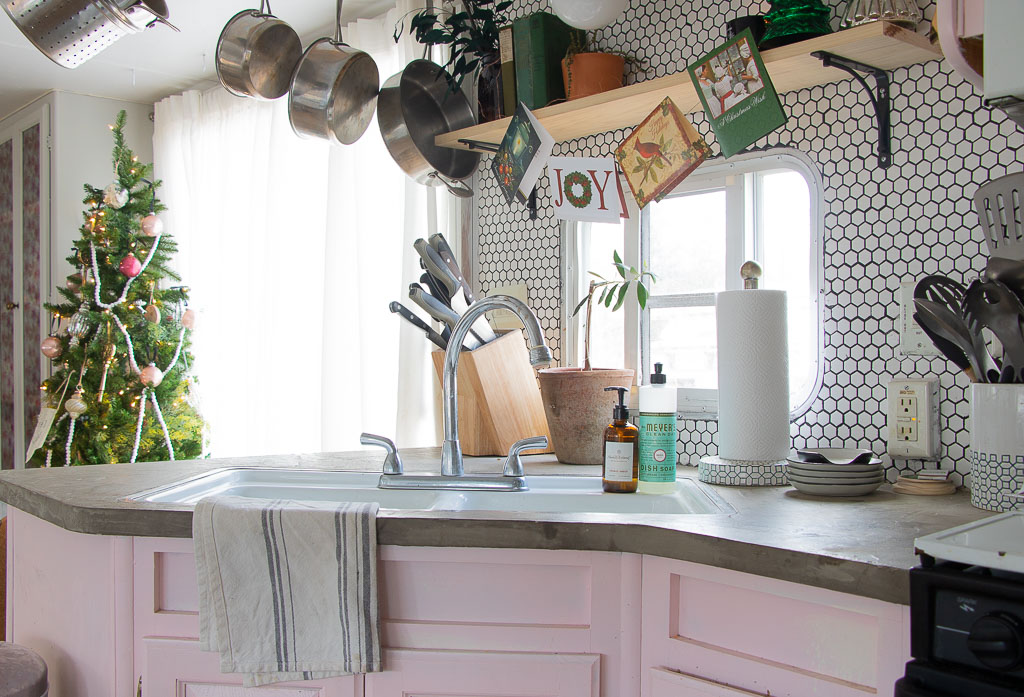 The pink cabinets were the inspiration for the touches of pink decor. I wanted everything to tie together and I absolutely LOooove the pink vintage ornaments I found. I got 10 for $5 it was a great deal!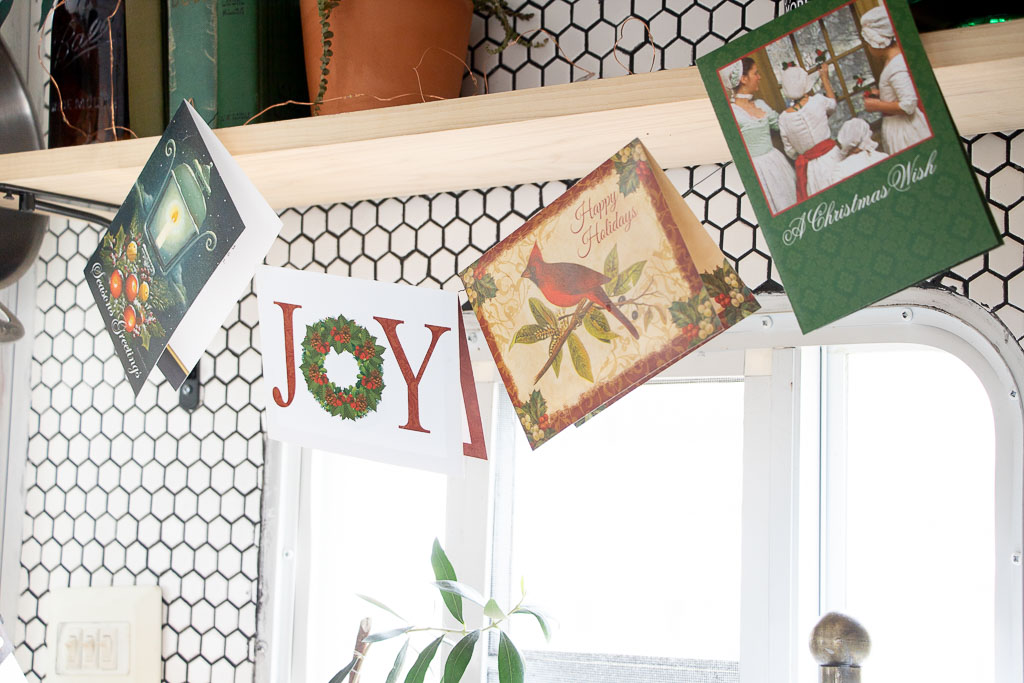 It's funny when you are on a budget you make the most out of every free item you get! I got these pretty Christmas cards in the mail from Colonial Williamsburg from visiting there this past Summer. They made the perfect vintage and Christmas touch to the camper kitchen.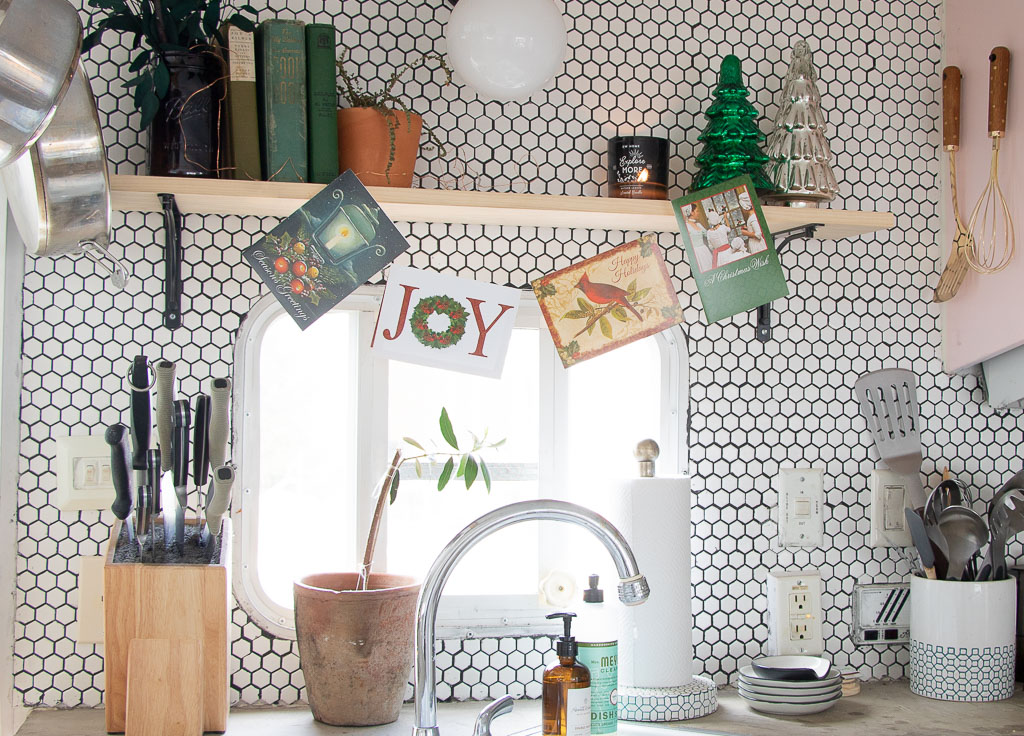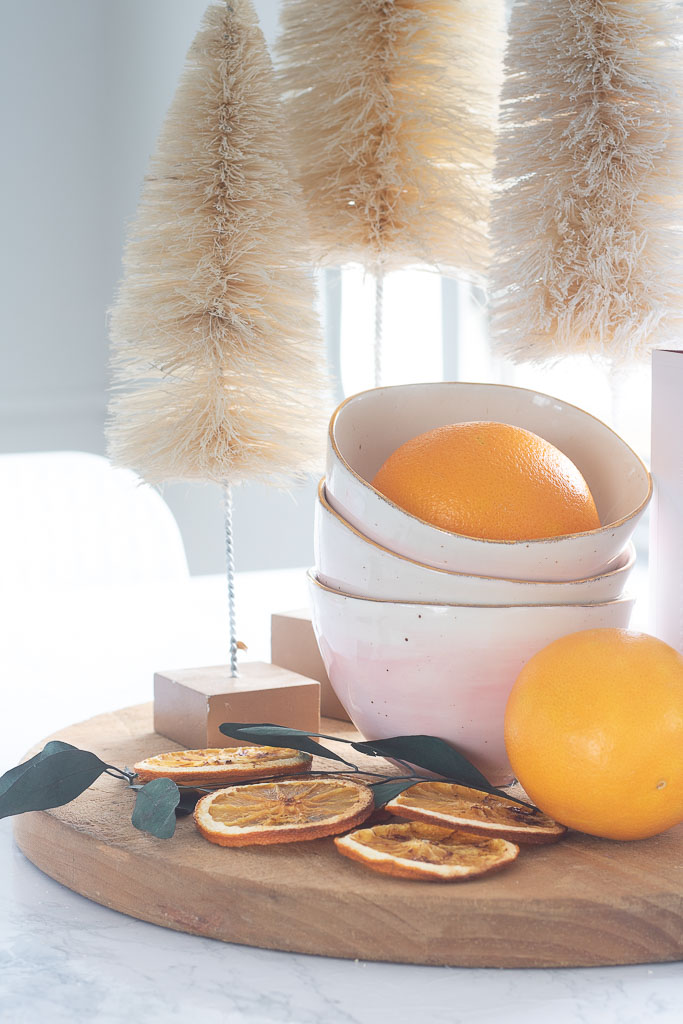 A simple vignette as a centerpiece to our barely surviving DIY table. We added marble contact paper here back in June when we start our RV reno and with every meal prep and ate here as well as tons of DIY projects and little fingers, the contact paper is barely surviving. I'm just counting those days that we are out of the house and not letting all the things that are falling apart in the camper bother me too much. I love the added touch of oranges here for Christmas. An unexpected fruit for the Holidays.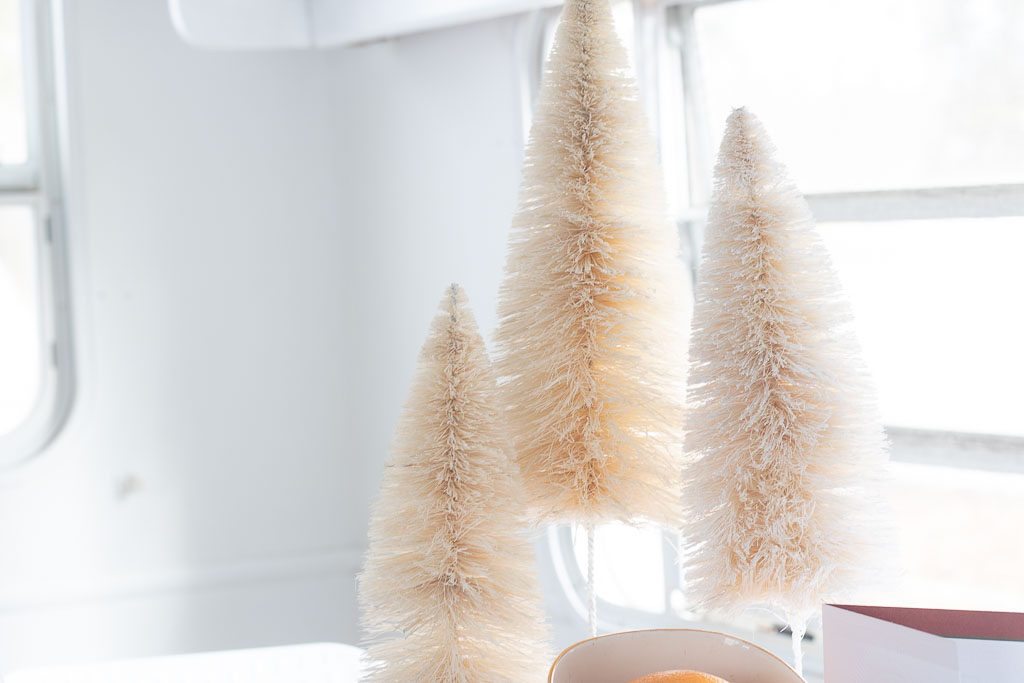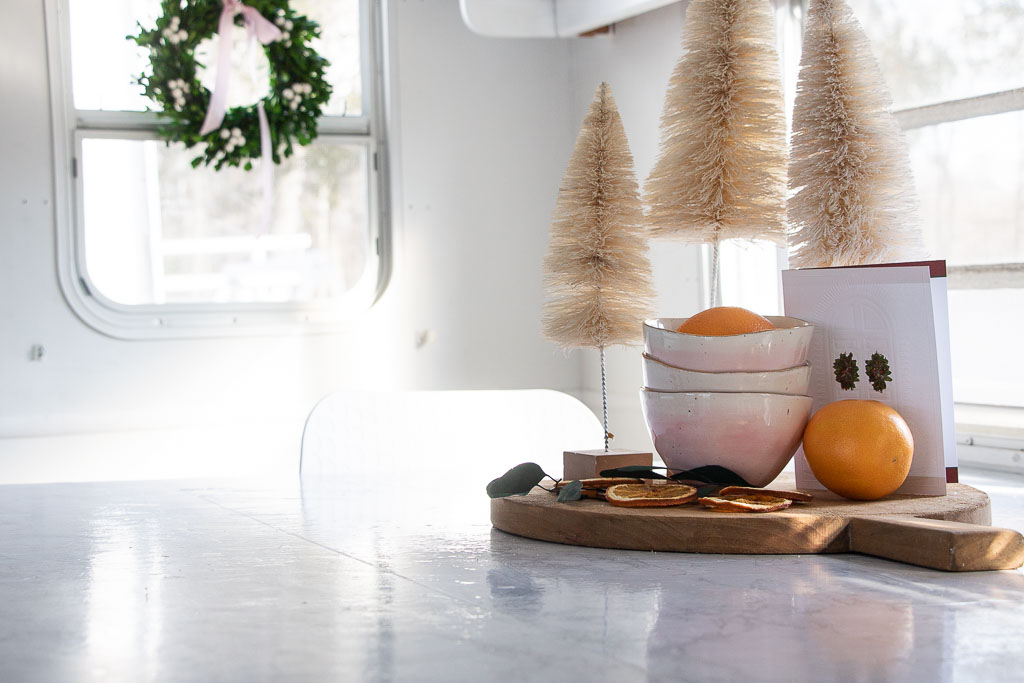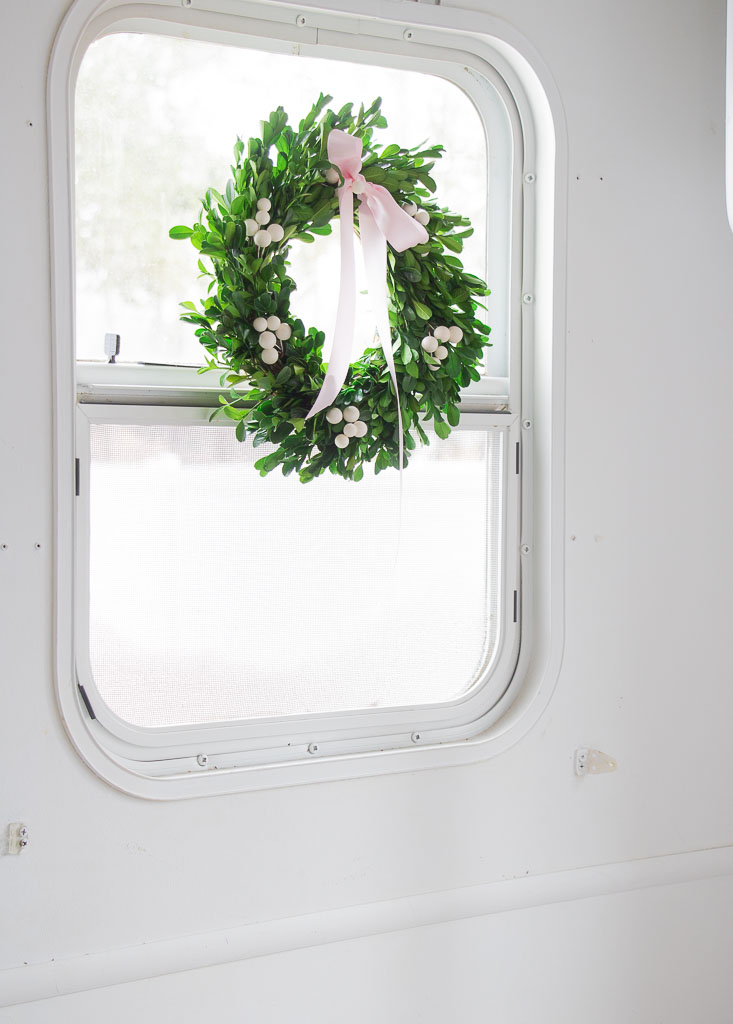 The first items I picked up this year were these adorable wreaths! I had to have them and they were the perfect size for both end windows in the camper. Just a cute little touch and they make these round windows look extra adorable.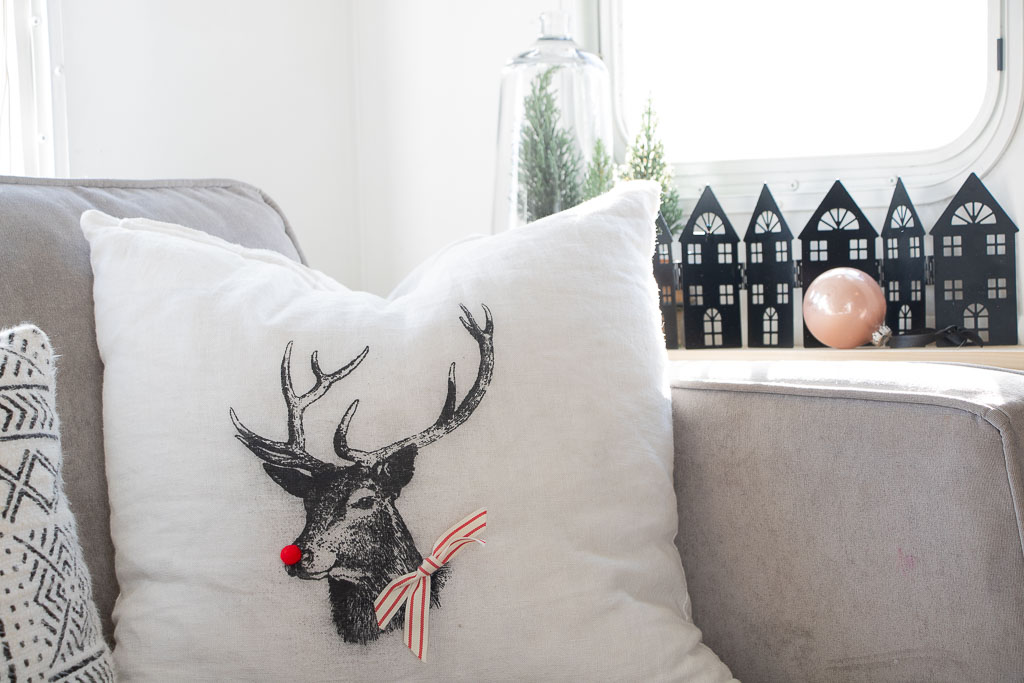 Lastly, is this cute Rudolph pillow that I made for a blog post a few weeks ago. I just love how it turned out and you can read this post here to make your own.
I'm so glad you stopped by the Christmas Camper. It was fun to decorate and I hope even more so it's one of the most memorable Christmas's for our family. The best part after a season of camper living we will wake up Christmas morning in our new home. Now head on over to the next amazing tour Thrifty and Chic.
Tuesday, Dec. 4
 Setting For Four, ZDesign At Home, Inspiration For Moms, House By Hoff