Cozy Christmas Morning with our Duraflame lit fire.
Hello Friends! How was your Christmas? did you get everything you wanted…including being with those that you love? I have to say there is nothing greater than having children on Christmas morning.  I think we can all agree seeing Christmas through Children's eyes is magical. We start out every Christmas morning with the kids coming in our rooms and wanting to remind us that Santa came. Our rule is no one goes downstairs until the entire family is awake. This year I had to wake up my little one. My son is always an early riser…but my Gemma can be a bit of a sleepy head. A good excuse is that they did not get to bed until midnight the night before since we were at my parent's house for Christmas Eve. So after waking my little munchkin up, we watched their little feet run down the stairs to see what awaited them below. This is a collaborative post with Duraflame. All opinions are 100% my own.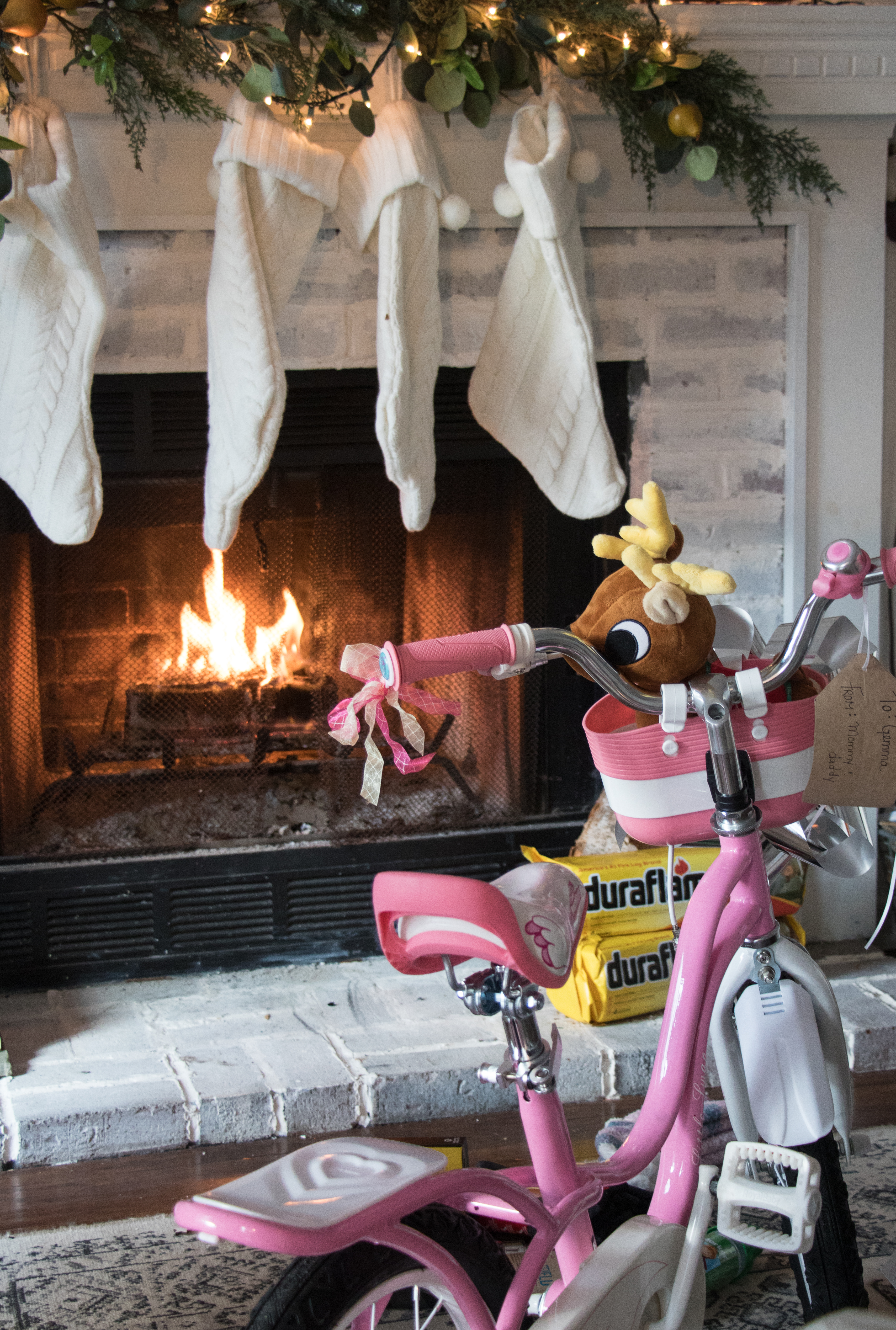 Not only did Santa surprise them with some awesome gifts but what stole the show were the two gifts we left beside the tree. A new bike for each kid! Who doesn't love a new bike for Christmas? and the kiddos definitely needed some new bikes after both their bikes breaking down this past summer.  The kids love ripping up all the gift packaging and I'm a bit particular about keeping things neat so I was chasing down each piece of paper and tossing it away in garbage bags. We then enjoyed a Christmas breakfast and lit a great fire for an extra cozy Christmas morning.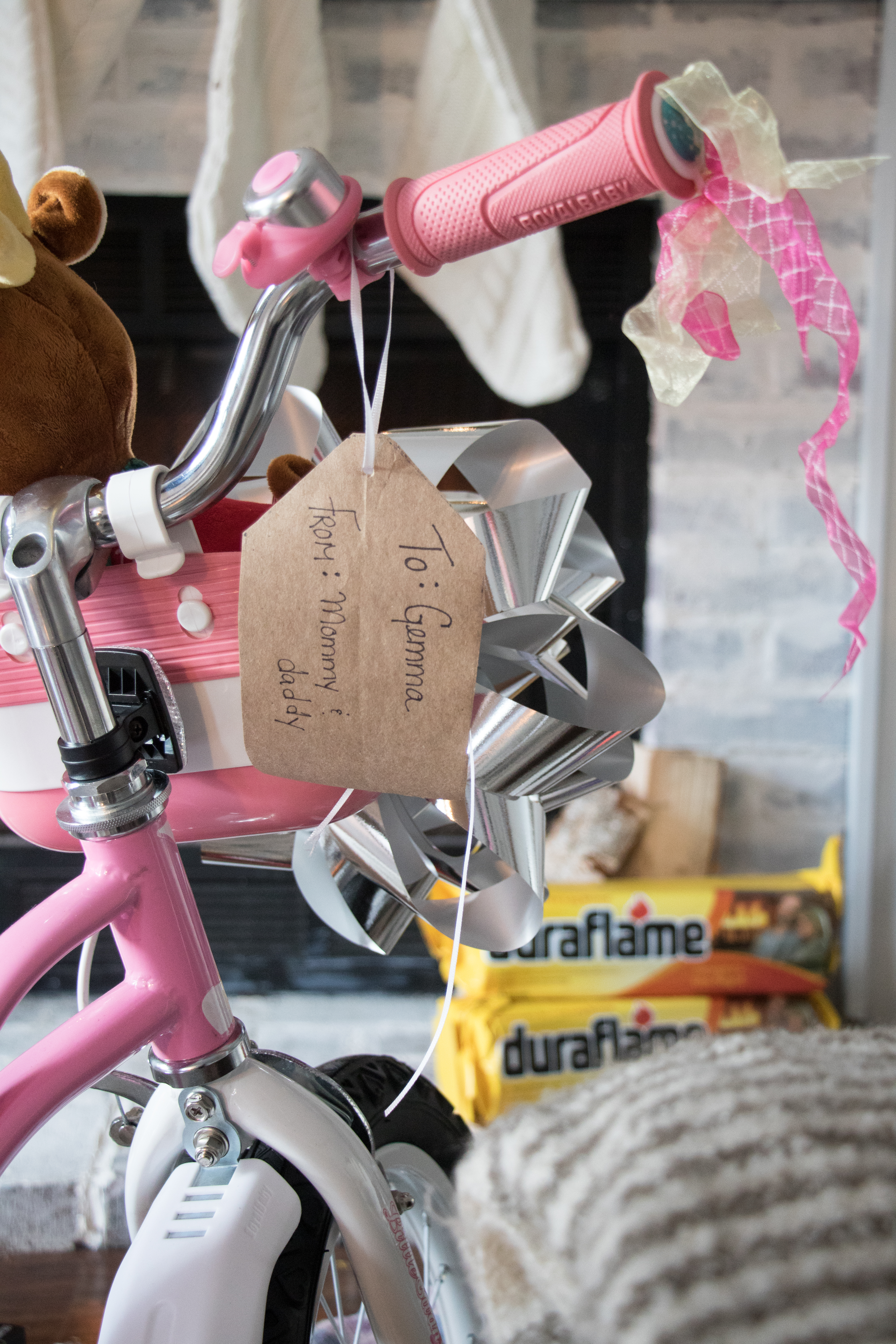 My son is at the age now where he kind of goes off and does his own thing now. He had plenty of gadgets that kept him busy…but my little one still is a snuggle bug and took some time to catch "A Christmas Story" on tv with her hot cocoa by the fire.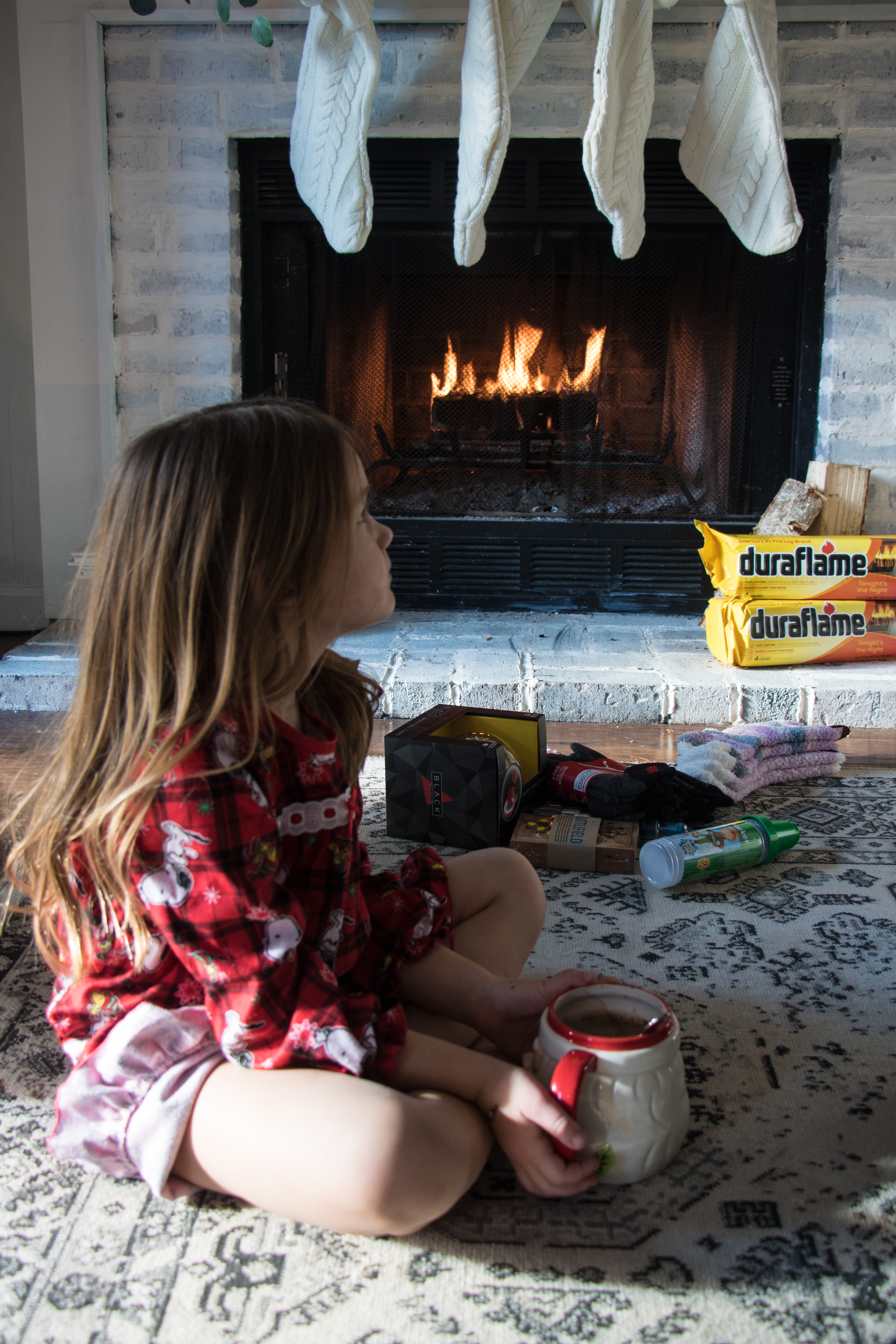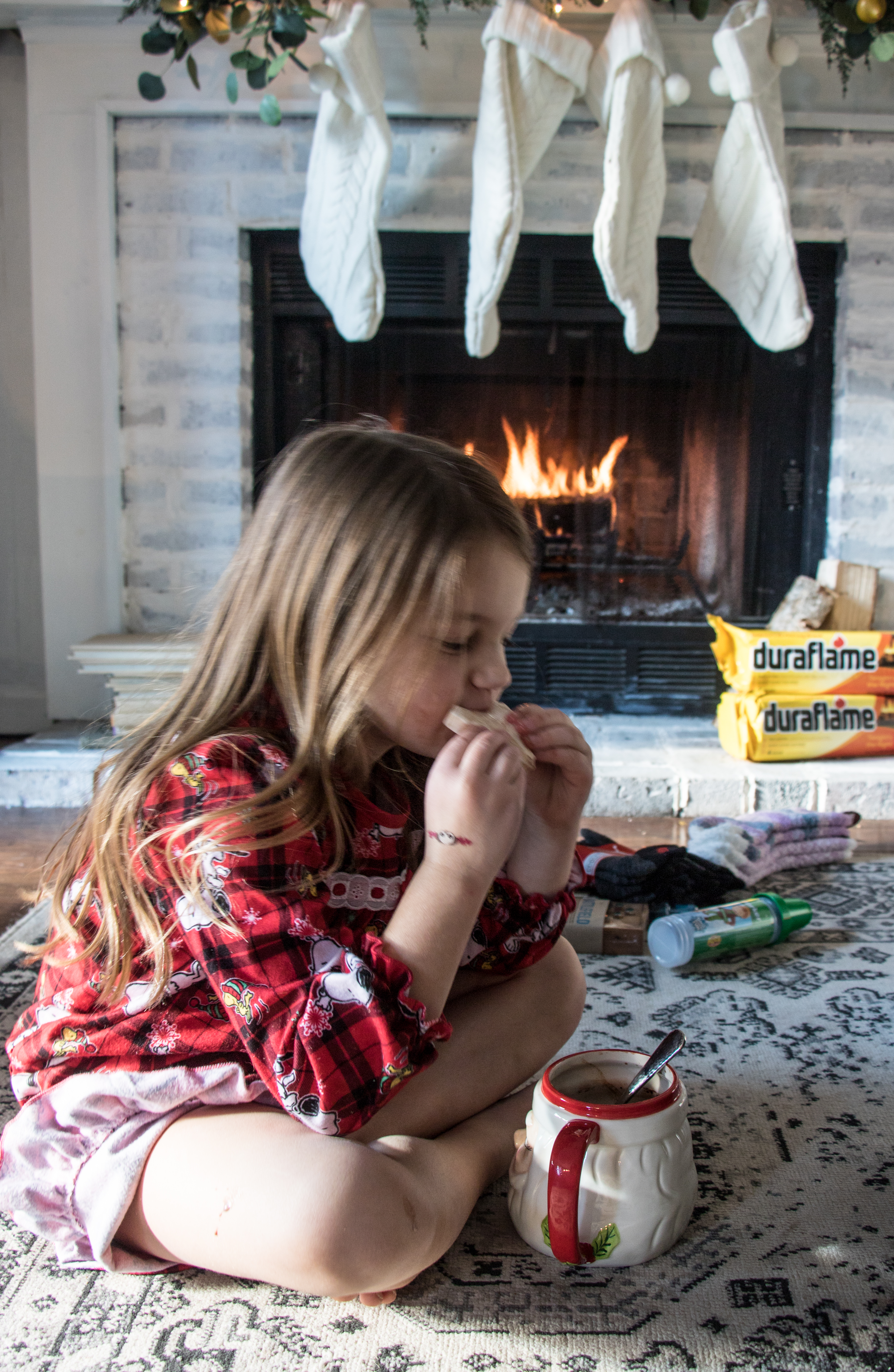 We had this fire going all day as we were hosting this year! It was a ton of work but we love being able to stay put in our house and have our family come by and enjoy a great Christmas meal. Nothing makes it easier than having Duraflame logs to keep a fire going for hours. When hosting and wanting to be with family, it's nice just to be able to throw a log in and walk away and not have to worry about the fire dying. Do any of you use Duraflame in the winter? I remember as a little girl always watching my uncle nurse his fire on Christmas Eve, and I did not want us to have that to worry about that. Let's just say cooking for me is more than enough to worry about. I don't know how my mom has done it all these years, but hosting and cooking for a lot of people completely stresses me out. Fortunately, everything went smooth and nothing was burnt…just my cake turned out a little on the "ugly" side thanks to not having enough butter for my frosting. If you follow me on IG you probably saw my not so cute Naked sugar cookie cake on my stories.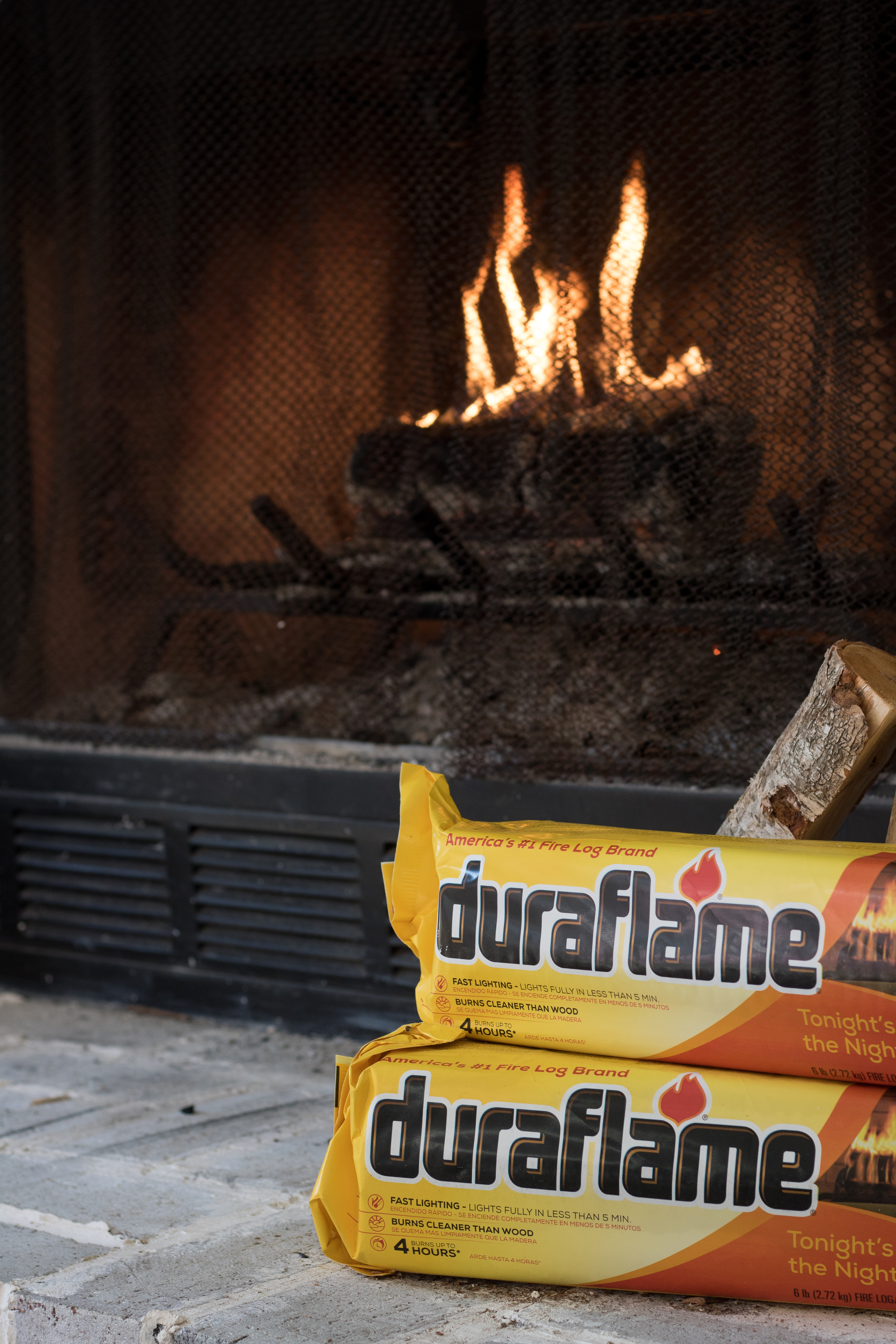 After lots of cleaning…the night ended with the kids passed out from a fun day of playing with their new toys and their cutie cousins. The hubby and I sat on the sofa to watch one last Hallmark Christmas movie and relax by the dying fire. Another blessed Christmas in the books for the Foglia Family. I hope you all had a wonderful Christmas and I wish you a Happy New Year. Now to embrace these winter months by keeping things cozy and warm inside with my Duraflame lit fires.
 Duraflame Firepit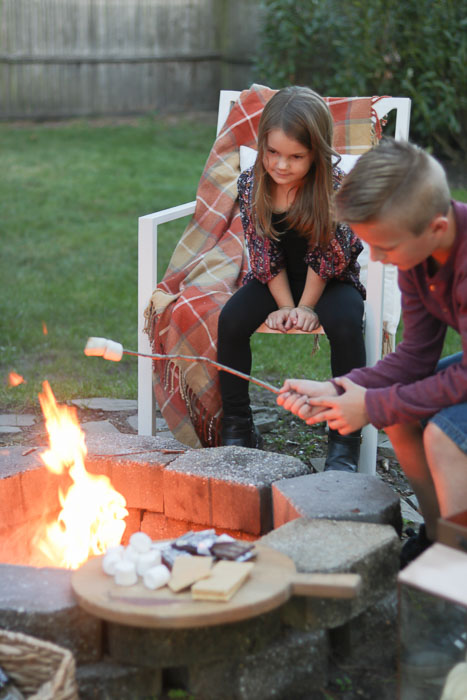 (Visited 241 times, 1 visits today)