Who else is enjoying these past few weekends of cozy or mild weather? We are certainly having an Indian Summer here in Jersey beautiful warm/hot days and cool crisp nights. It's the perfect weather for those beautiful Fall Fire Pits, and we are certainly taking advantage of it.   Anyone else's husband feel they have to start a fire on their own? I mean…insist on not getting help to start their manly fire that they'll try just about anything including throwing gasoline on the fire pit that created  a fire that burned off half of his right arm hair? Oh no…just my hubby??? Hahaha I finally decided enough was enough before it got any crazier and that we should think about getting some outdoor Duraflame logs.
This is a collaborative post with Duraflame, all opinions are 100% my own. 
If you're not familiar with Duraflame it's an easy flammable log for dummies basically. No boy scout training needed! You just light the paper on the log and instant fire! We do use this indoors every winter, but had no idea they had the outdoor fire pit logs. These are perfect to use and are worry free. So all that's left to think about is how to arrange our Fall fire pit for a cozy outdoor night.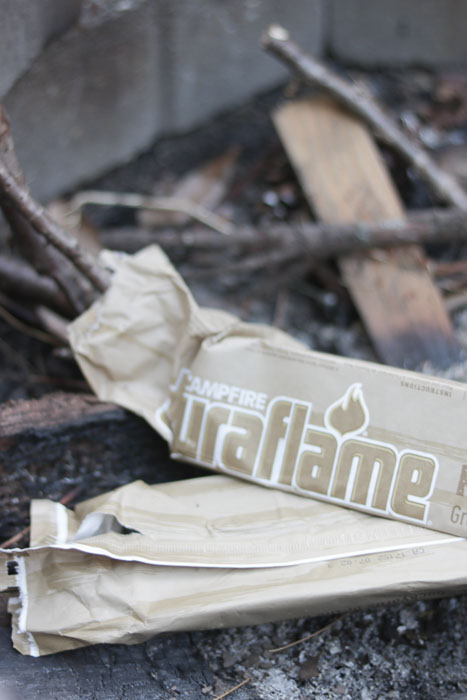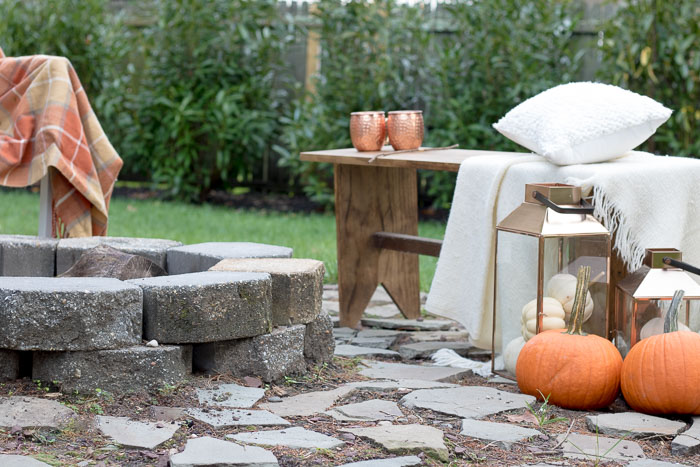 Steps to creating a perfect fire pit for Fall:
This post contains affiliate links for your convenience.
Add some seating with a mix of benches and chairs.
Some lanterns and pumpkins to create a Fall vibe
Layer in some pretty fall throws for easy fire snuggling when the temps drop
A platter of s'more ingredients tossed on a round cutting board.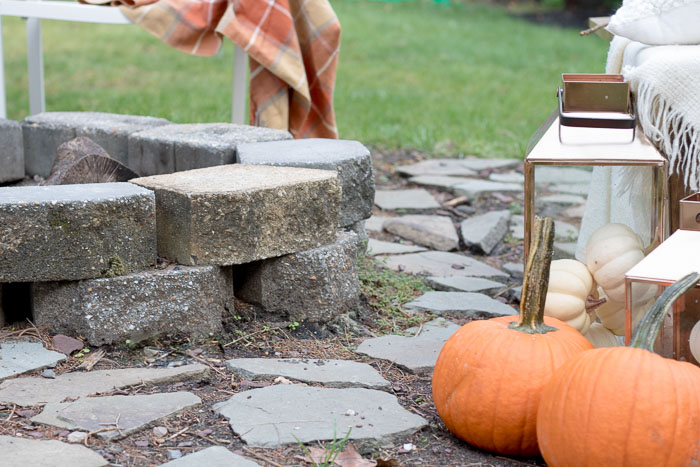 Grab some yummy s'more ingredients and the kiddos when all is arranged…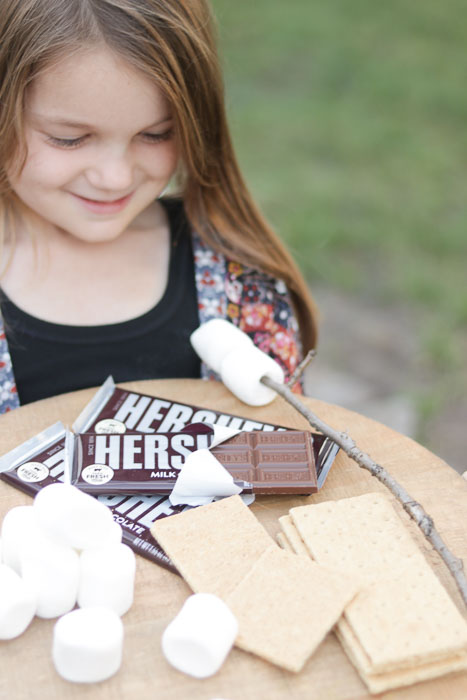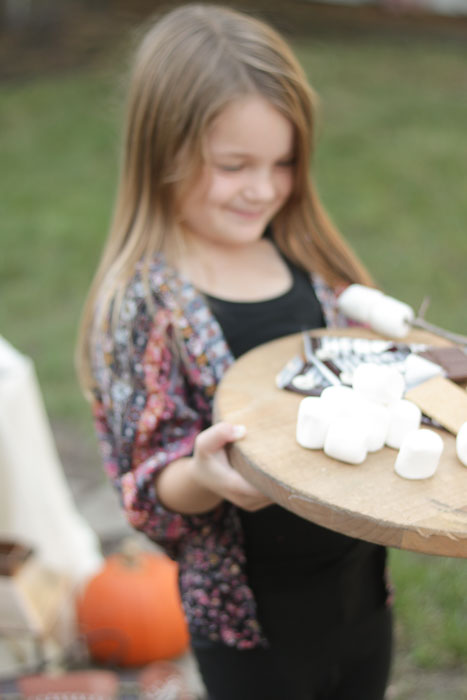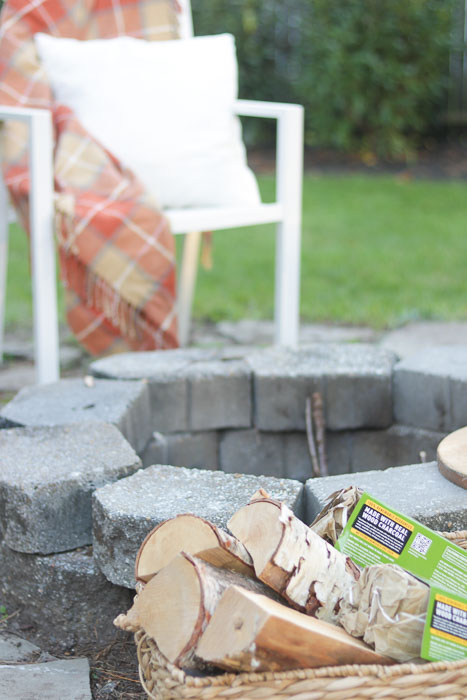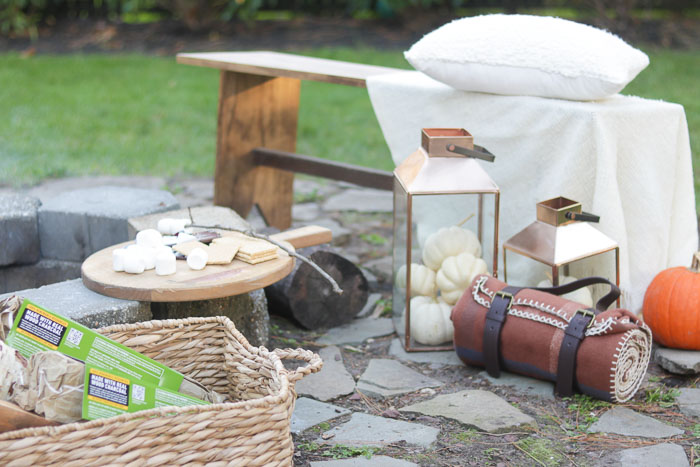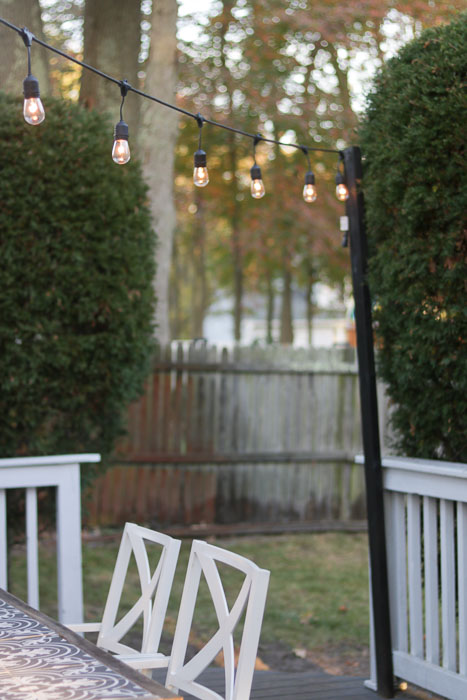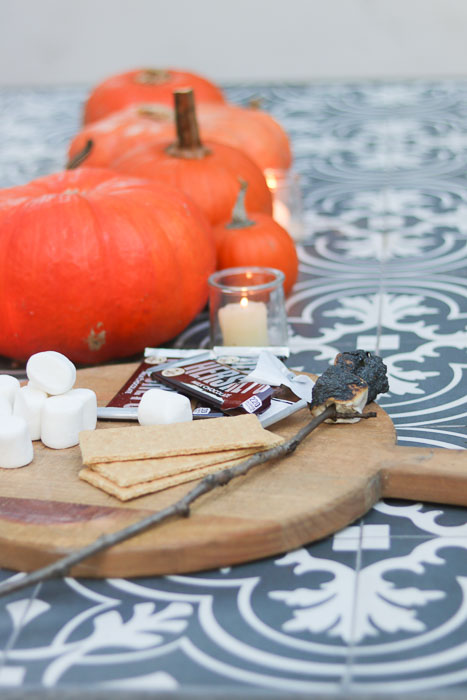 Set the backyard with some more fall style by grouping some orange pumpkins and candles on a back patio table. See how we made this Tile table for our backyard.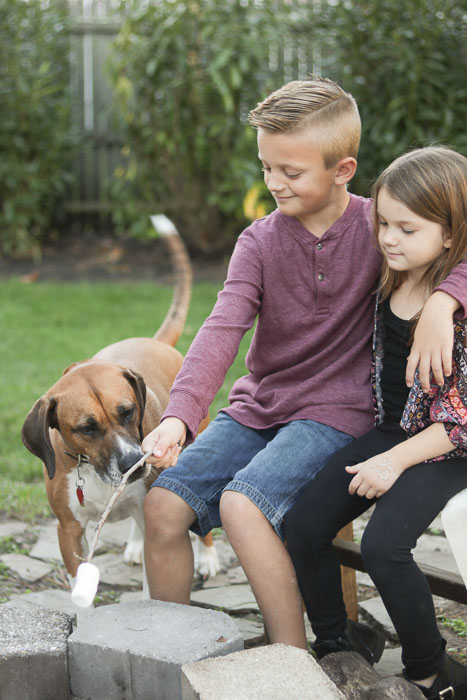 These guys love making s'mores.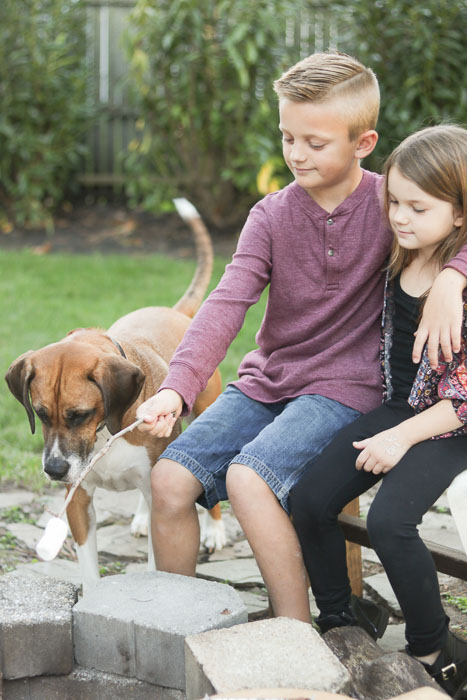 Anyone else's dog love to eat the fallen marshmallows?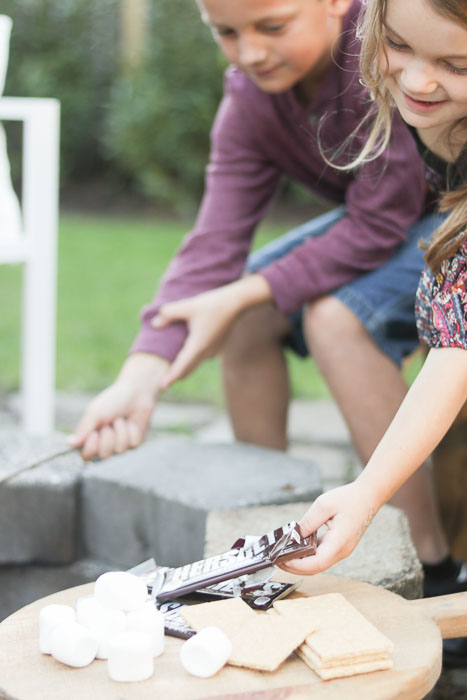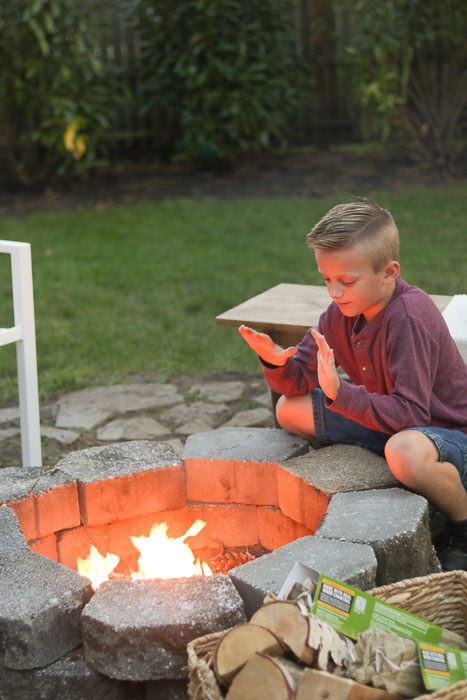 Perfect time to warm up by the fire.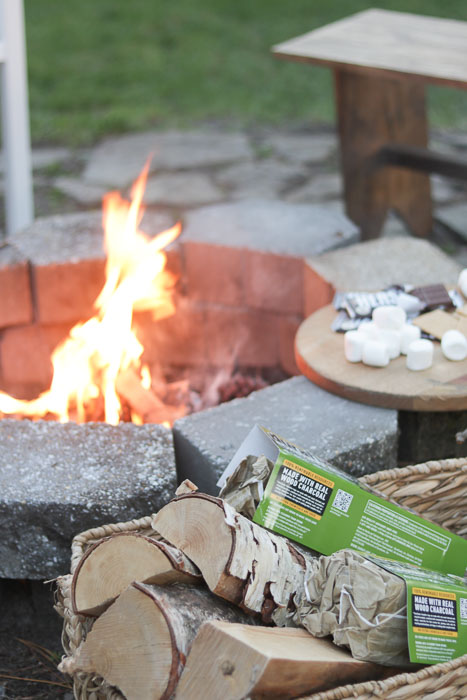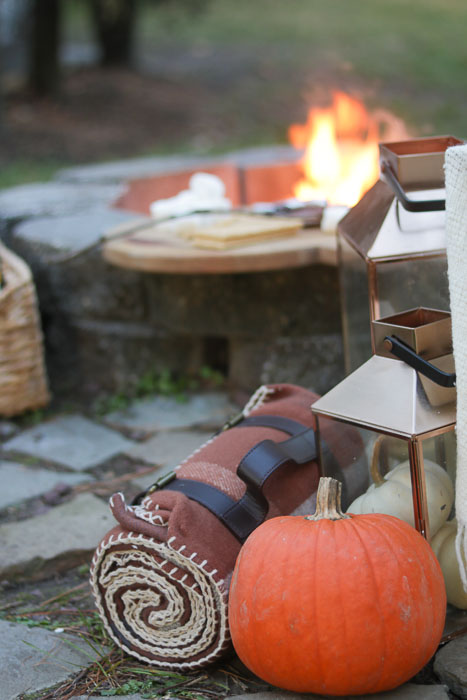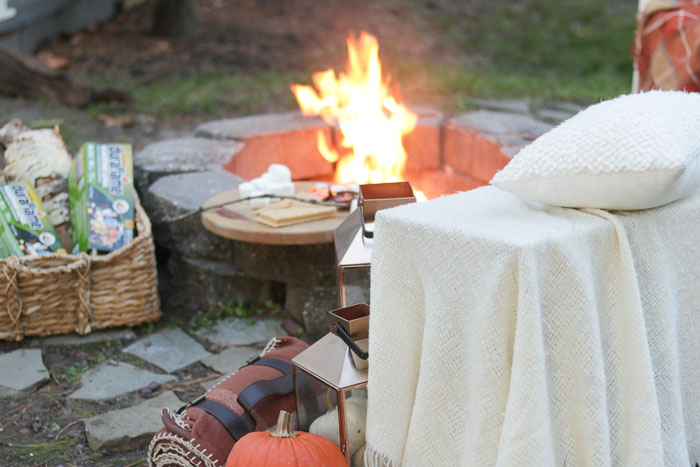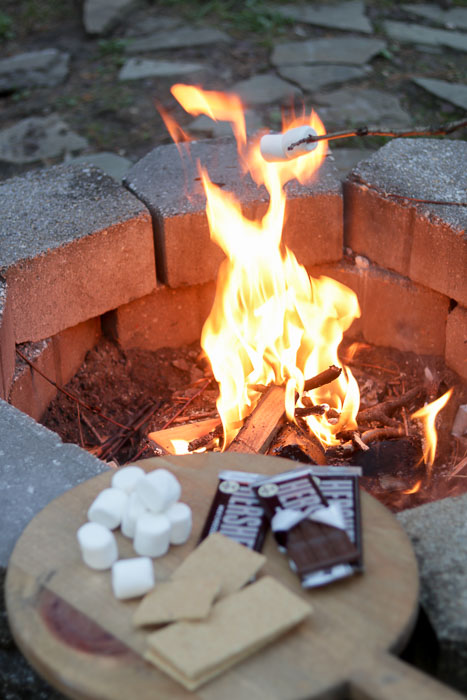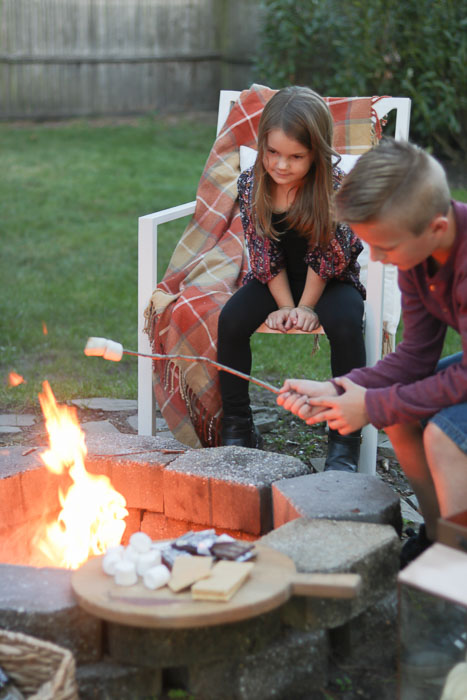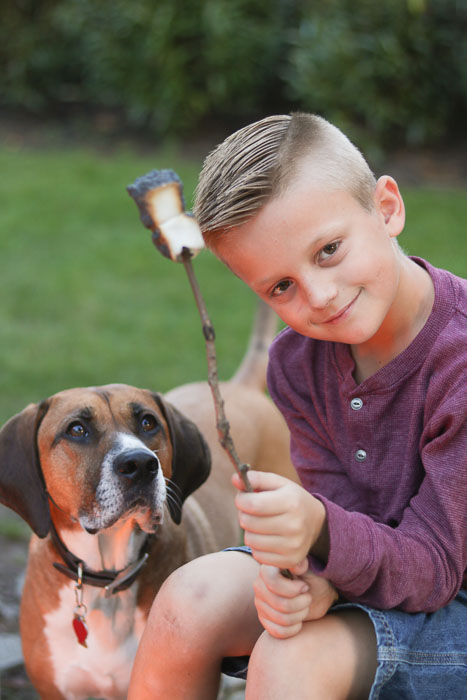 A little charred is just the way we like them…so does Mr. Luca.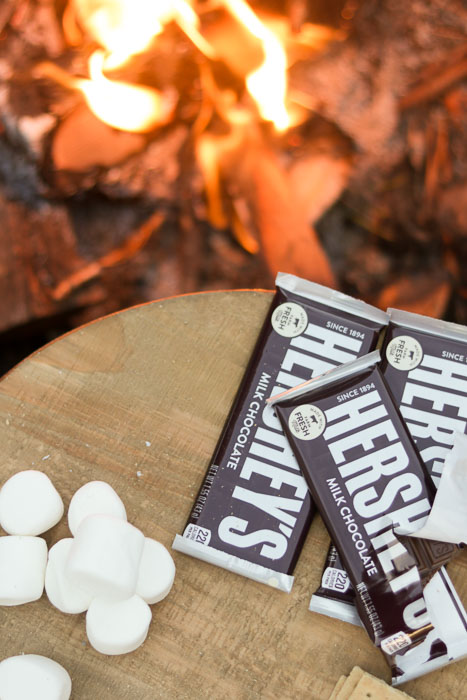 Enjoy some amazing nights by the fire pit friends. These are the memories that last forever. And if you want a little tip on a great s'more replace the hershey bars with some Nutella (yummmy!!!!)
Shop the Post

Please Pin

Please Stay a While