Well, it's the 3rd week of this Curb Appeal Blog hop, and I wish I could say I've been more productive. Unfortunately, the outdoors have kind of taken a back seat as my hubby has been working a lot and not very interested in helping me with my little projects. Sometimes I wish I was more independent in some of these projects, but not quite. So unfortunately all that has been done, was some greenery! But then again that's also made a difference in this space.
I really wanted something low maintenance and shrubs that would be great year round. I just love me some boxwoods and these miniature boxwoods were the perfect touch.  We originally had a bush before we added the railing last year, and I wanted to avoid that darkness that the bush had, so going with a miniature size worked out much better.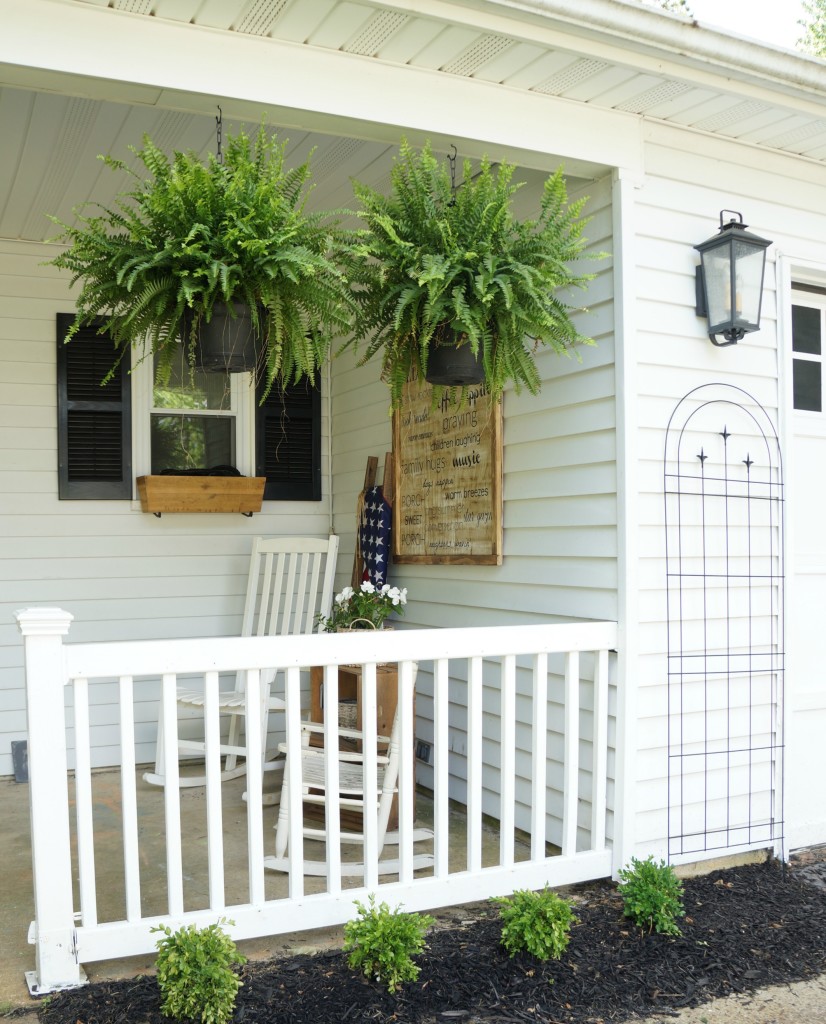 Next, I wanted to officially hang something from our porch. Since we moved in (this being our 3rd summer here) I have always wanted some hanging plants or flowers. This year I was making it happen! I decided to go with some more green! these ferns were perfect since they are less likely to die (thanks to this green thumb of mine) and they added that perfect accent of green that I just love pairing with white.
I bought a few flowers from a local garden spot and added them to the front, which gave that little touch of color and life to the space that it was lacking.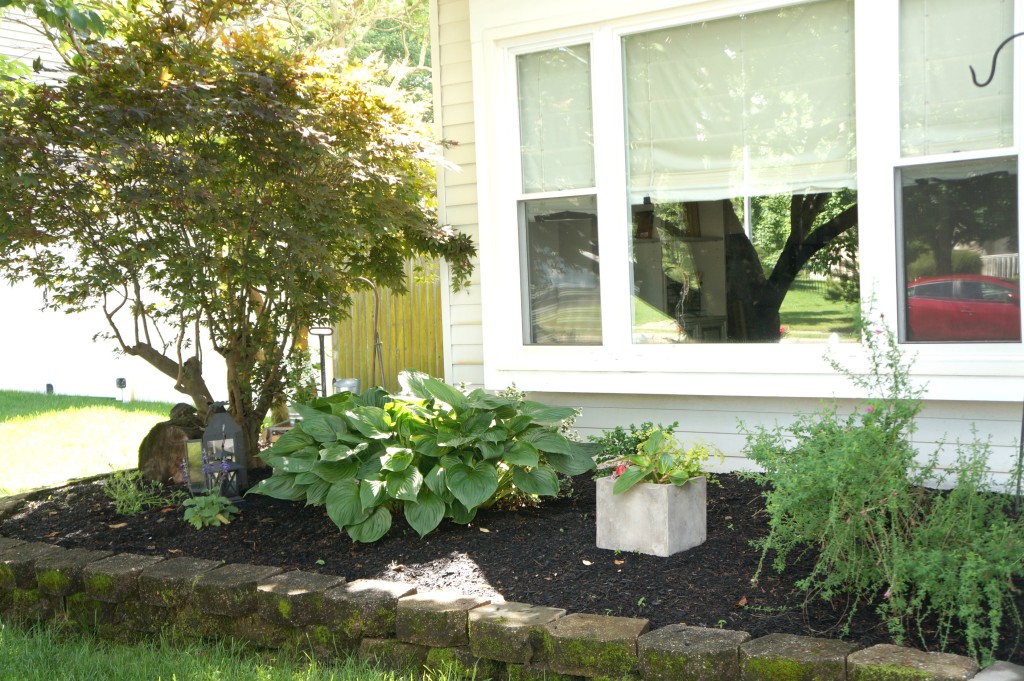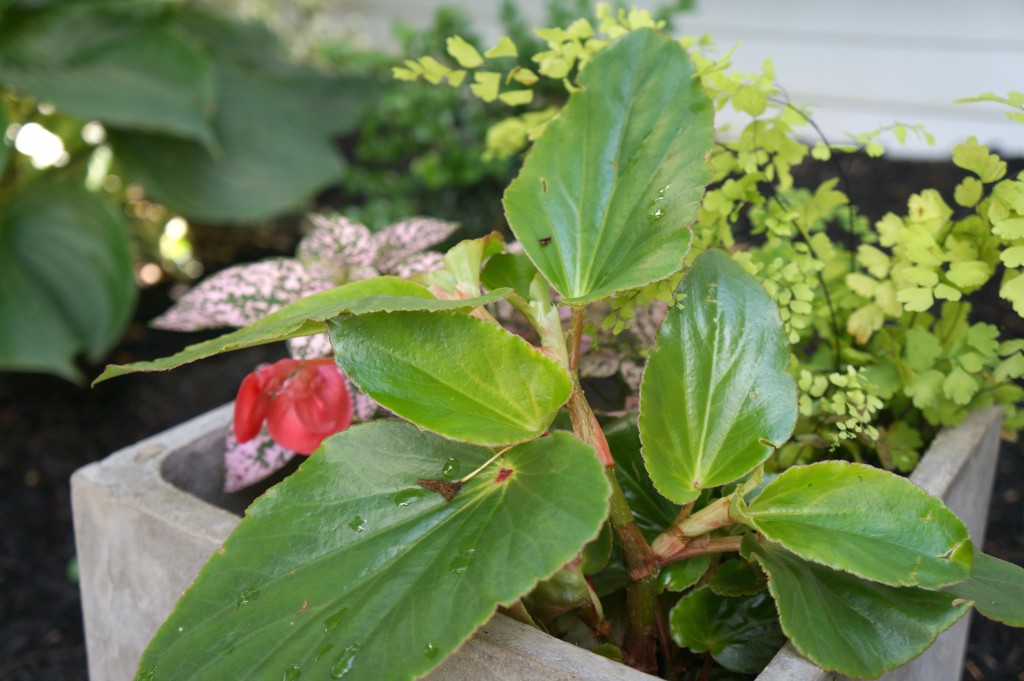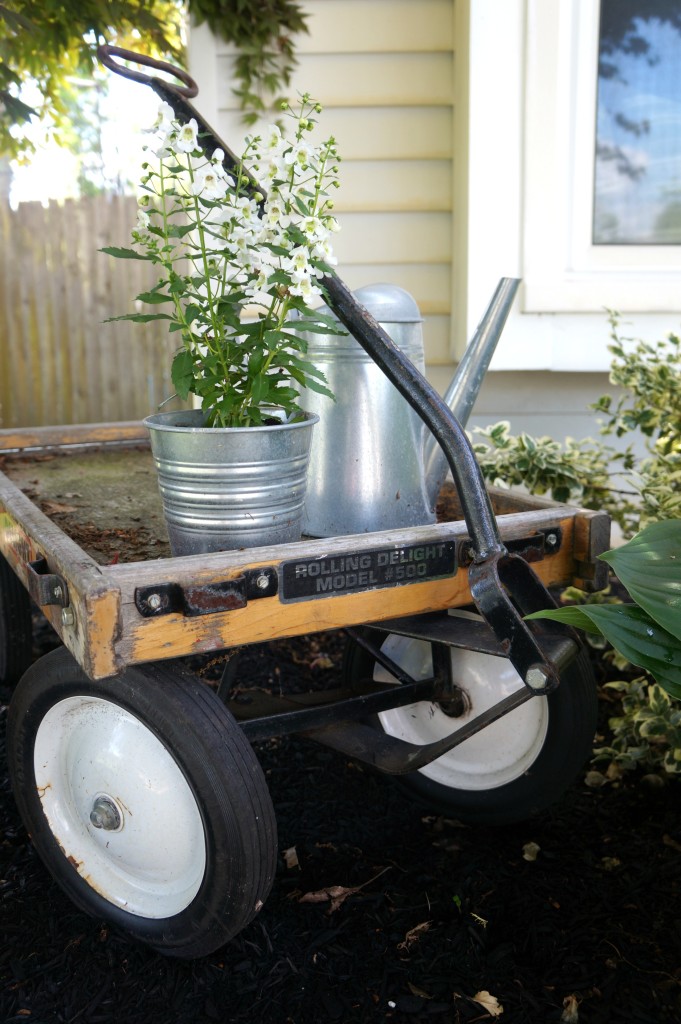 That's about it! I am really hoping we get some more done this week so we can make more of a dent in this project. Did I mention that our roof needs a fixing? Yep, we have known for a while that our roof was going to need to be replaced, but I think we were holding out for the leak. Ahh..who does that? haha, a young couple with their first house and not a way to figure out how to DIY a roof lol. So that's going to be fixed since it is officially leaking. So, not only does budget become a concern for this makeover, but also the idea of hanging a porch swing may not happen with a warping ceiling. So..we will see what I come up with, but I look forward to sharing all of this with you. And hey…maybe that porch swing will just happen once the roof gets fixed.
P.S. What do you all think of a tin roof? Do you think that works when you live in a suburban neighborhood? I kind of feel like this may be the perfect opportunity to get one. How do you feel about resale with a tin roof? Just curious? Thanks all…looking forward to sharing more next week.
and…stop by my friend's page's hopefully they've been a bit more productive then I have.
More Curb Appeal Blog Hop- Seeking Lavender Lane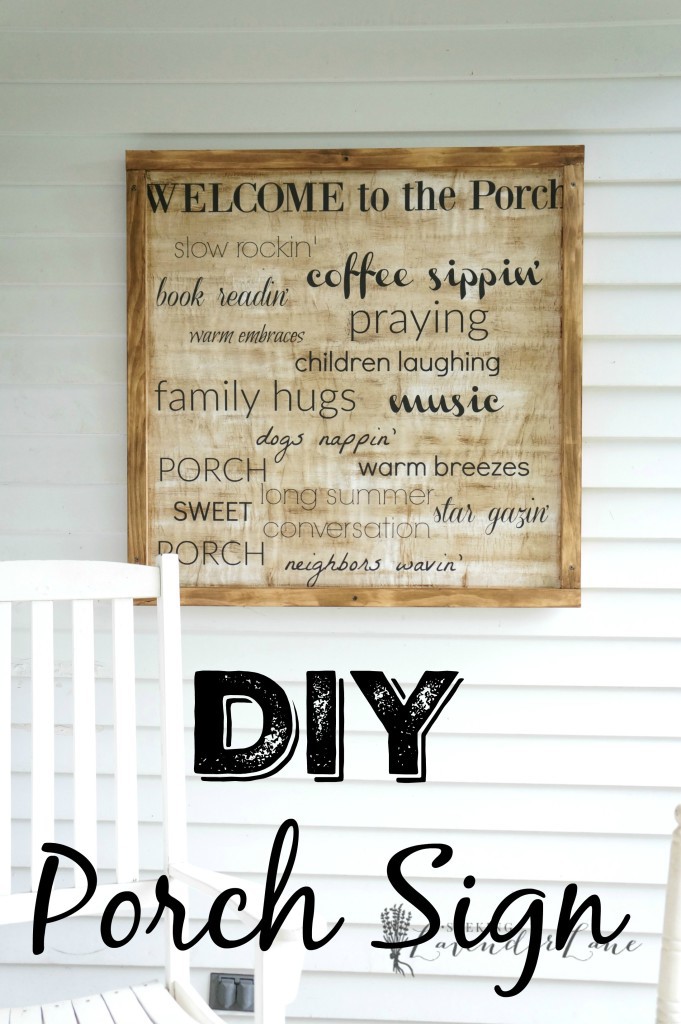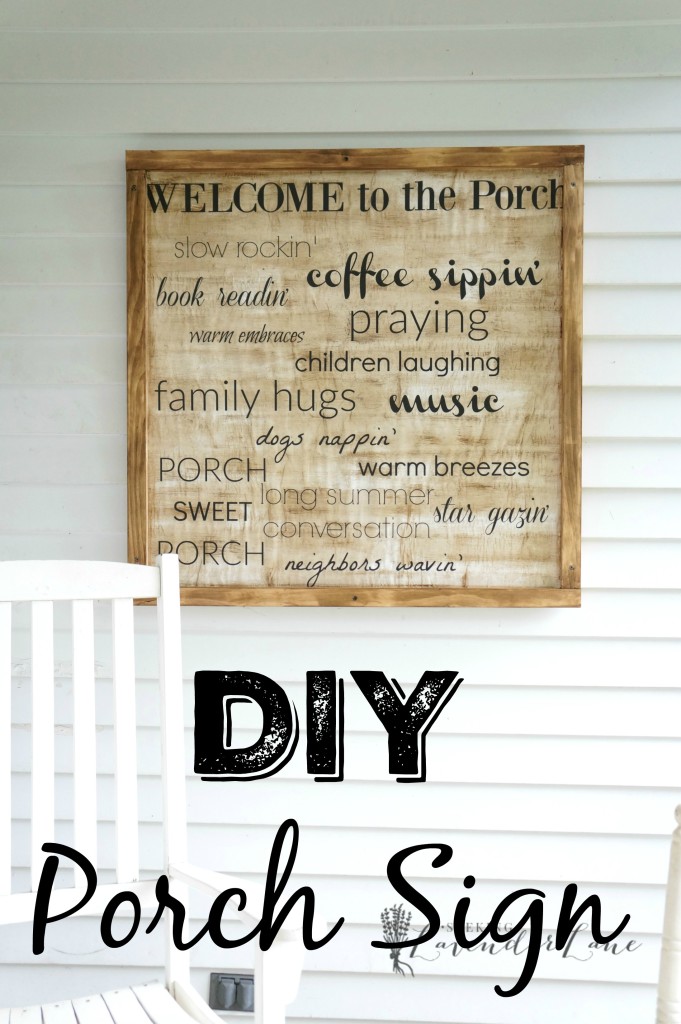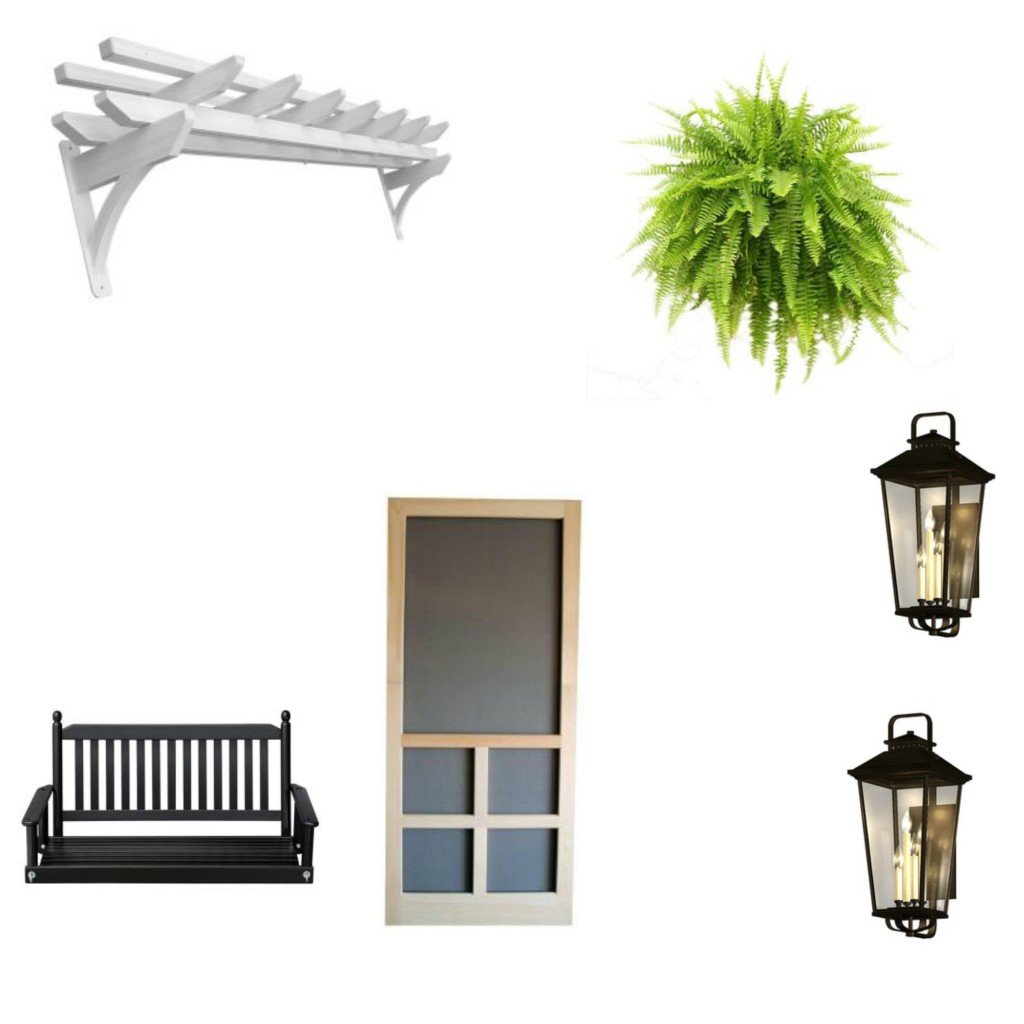 Curb Appeal Blog Hop- Before and Design Board
(Visited 219 times, 1 visits today)