Sitting here on this Sunday morning after straightening up the home and blasting some worship music wince we missed church this morning (one kiddo is home with a cold) so I decided to hop on here to write a blog post for tomorrow. This one is a little different then home décor, its about our sweet baby ducks that just arrived. As you all may know at this point I have a new obsession beyond vintage finds and decorating…ducks! They have been the sweetest unexpected piece of happiness. I thought I'd share a bit of that happiness with you all today and let you know about where I got them from, if you were curious about starting a duck family yourself.
Last year I shared about "why ducks" and our duck run that we built, you can read about that here.
So, now that you are caught up with why we got ducks in the first place, I should also share that since writing that post our first set of ducks taught us a few things.
#1 That our family can not tolerate duck eggs. Turns out we all got really sick from them, and I ended up forming an allergy to duck eggs and chicken eggs from that reaction. It was a horrible couple of weeks not knowing what was going on with me, but turns out every time I ate eggs after that initial reaction I was having an allergic reaction…so no more duck eggs for us!
#2 That having two male ducks (drakes) was a no-no we had to give up our little Pepe to a farm in December since he was harassing the one female and the two drakes were in competition constantly, Sadly, our little Pepe didn't make it very long on that farm and he disappeared (according to the farmer). I had quite a bit of guilt after that, and hope to never have to give up one of our duck buddies again.
#3 That ducks truly bring an incredible amount of happiness with their simple waddling around. We kind of feel that brought this extra peace and happiness here. We even built them a pond a few weeks ago and can't wait to watch them all season long just swimming around.
Back to our new addition and where we ordered these 3 sweet new babies from. So, we decided to have one more round of ducklings, because why not? Something so sweet about having these babies inside with us. Watching them grow and swim in our sink and cuddling up with their cuteness. I knew this year I wanted to buy some Crested ducklings. We had one last year who did not make it and so I desired having little fuzzy heads hanging around here. So I searched around for hatcheries that sold crested ducks. I knew that since I desired to have a specific type it would be hard to find something local, but I also struggled ordering them again after the nightmare that happened last year. Also buying them local you can not order by the sex of the duckling and again we could not have anymore drakes in the group.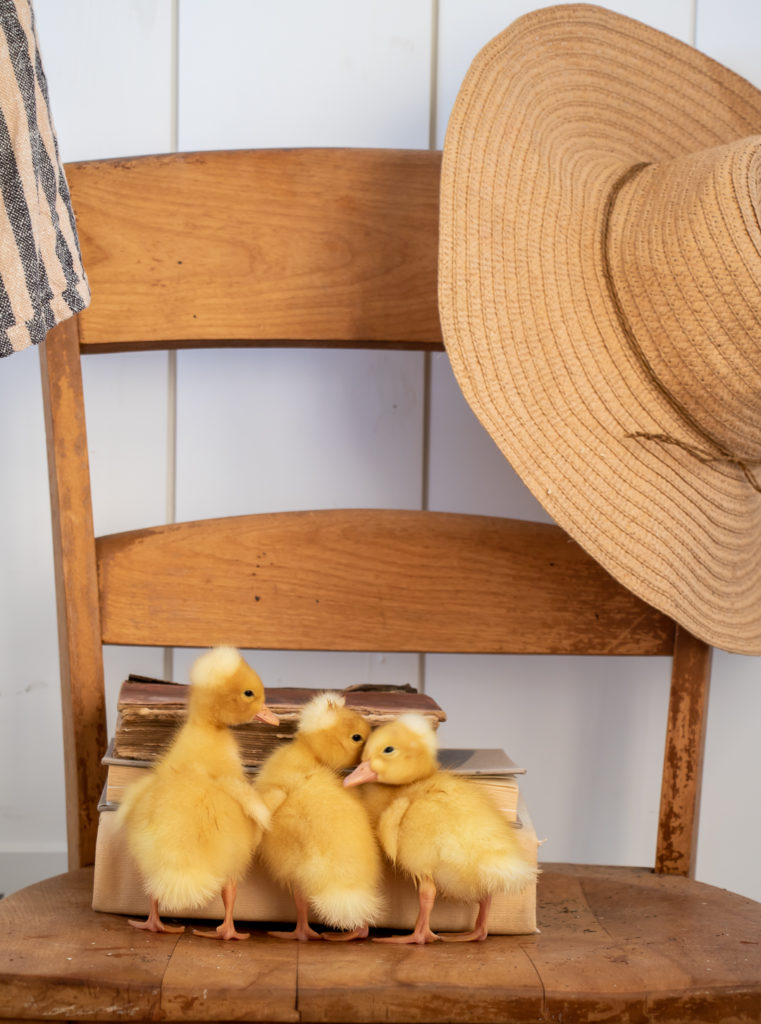 So, I searched around in the fall and found Purely Poultry (not sponsored) located in Wisconsin. My first initial reaction to them was their customer service was on point! I had actually looked into ordering ducklings for Christmas time and it was just a little too late in the season. The woman I spoke to over at Purely Poultry was very sweet and accommodating. I had mentioned my horrible experience with the previous hatchery and she did mention things do happen but they just felt already better than the previous place. She told me right in January I could place an order for early spring, so that's what I did!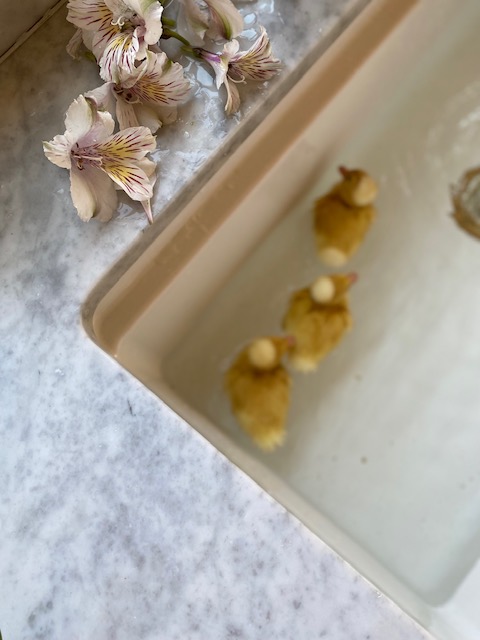 I felt that Purely Poultry would already be better since they were closer to NJ located in Wisconsin compared to California, the hatchery we ordered from last year. I do think that helps to find something closer to where you live. I am sure there are some even closer to NJ, but again I just really liked their efficiency and having a customer service that actually answered the phone.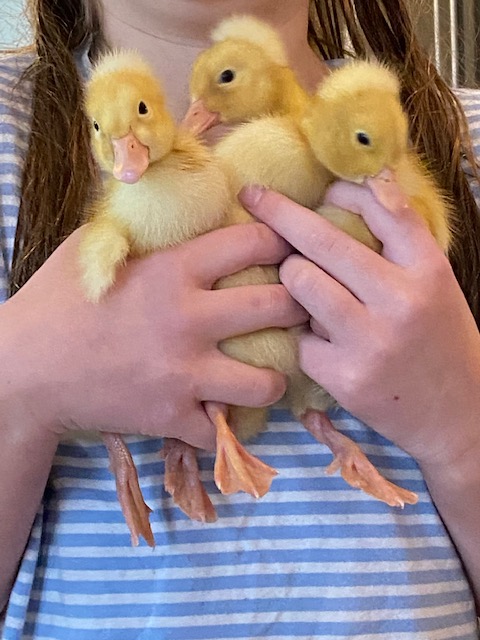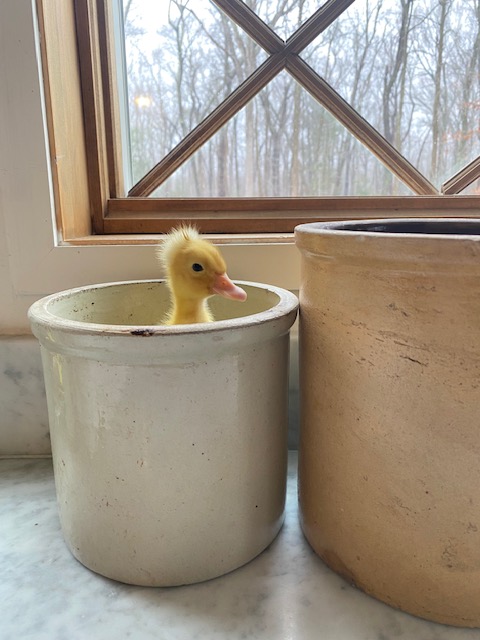 So our ducks were shipped again to us and they arrived less than 48 hours later at our post office. We were so relieved to have all 3 little ducks arrive healthy. Now the next 8 weeks will fly by as we watch these little sweet babies grow.
If you want to catch more of their cuteness follow along on Instagram as I'll be sharing more of the behind the scenes of them.
(Visited 1,405 times, 1 visits today)