Porch Ideas: Fall Farmhouse Decor
The cozy vibes of the Fall are in full effect around here! We went apple picking last week, and even made some yummy pumpkin treats. We are now in the phase of figuring out Halloween costumes for the kiddos, and my attempt at making my daughters fairy costume for her has been the highlight of our day here. Lets just say gold glitter EVERYWHERE! So, the fall decorating has come to an end until Thanksgiving and I have to say, I'm quite content with it all. We finished picking up some pumpkins last week and our Fall Farmhouse Porch, is now complete.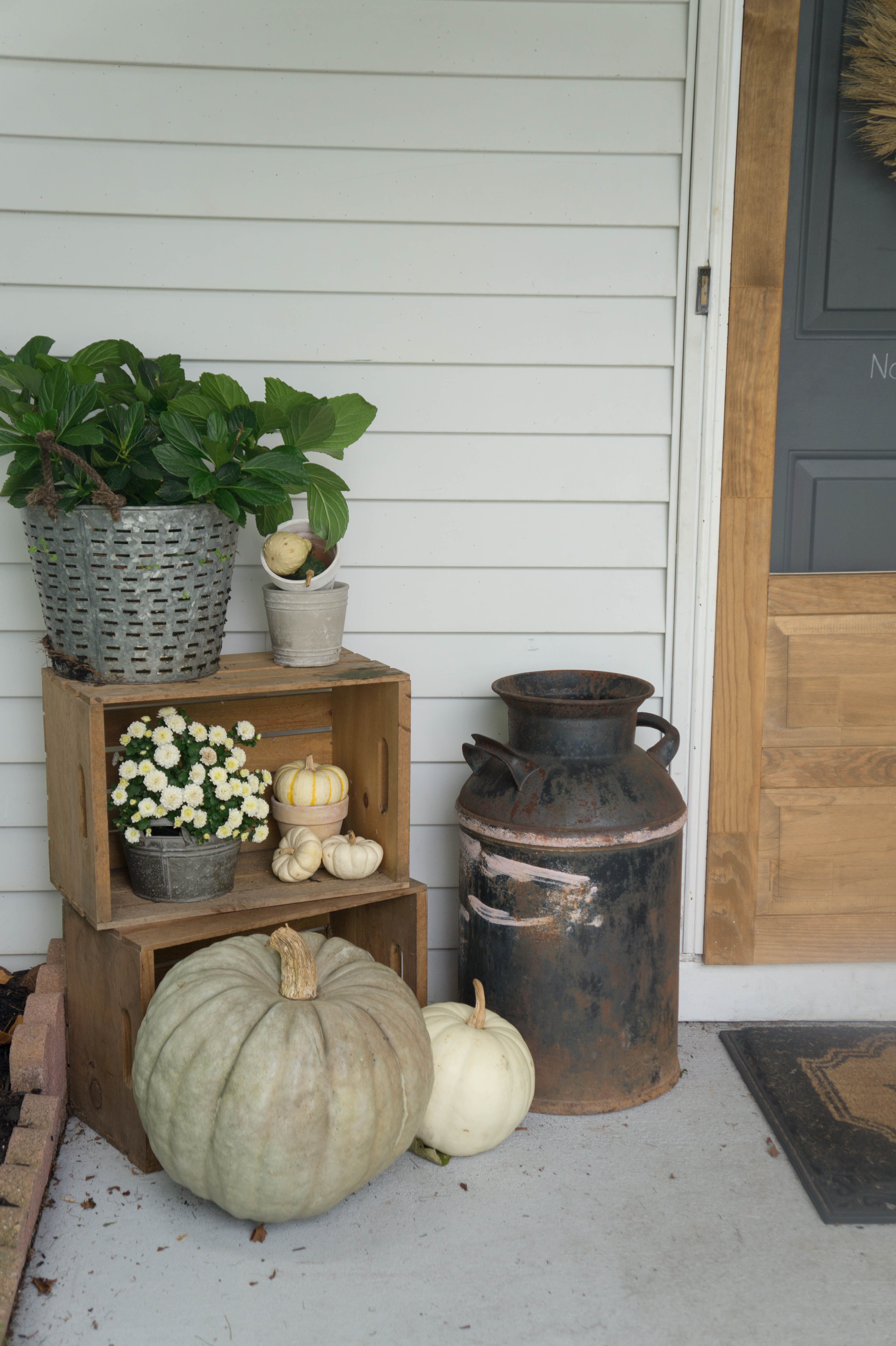 I like to keep things simple in the front, since I know the season will only last so long, and the prices of mums and pumpkins add up quickly. I stuck to the neutral toned pumpkins with the grays and pale orange…and of  course my fav white pumpkins.
I think nothing says farmhouse more than a screen door, I shared some more farmhouse curb appeal ideas a few months back, and you can find that here. Our home is a typical suburban colonial, built in the 80's. Adding a wooden screen door and a vintage milk jug are ways that I like to add that farmhouse character to the cookie cutter style. I can only dream, to one day own an older home with true character, but by adding details such as a screen door and vintage pieces definitely brings that character to the space, that I love.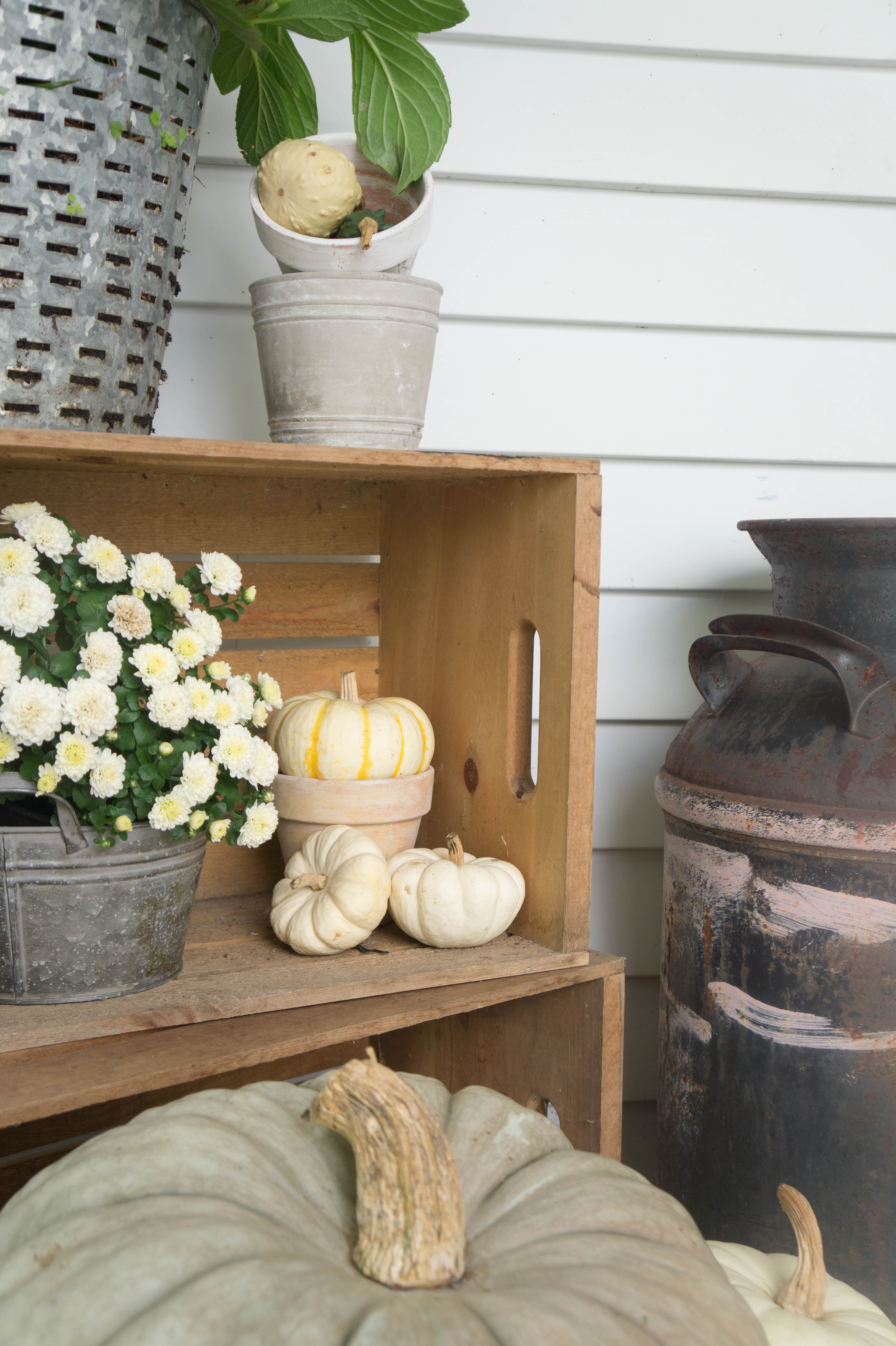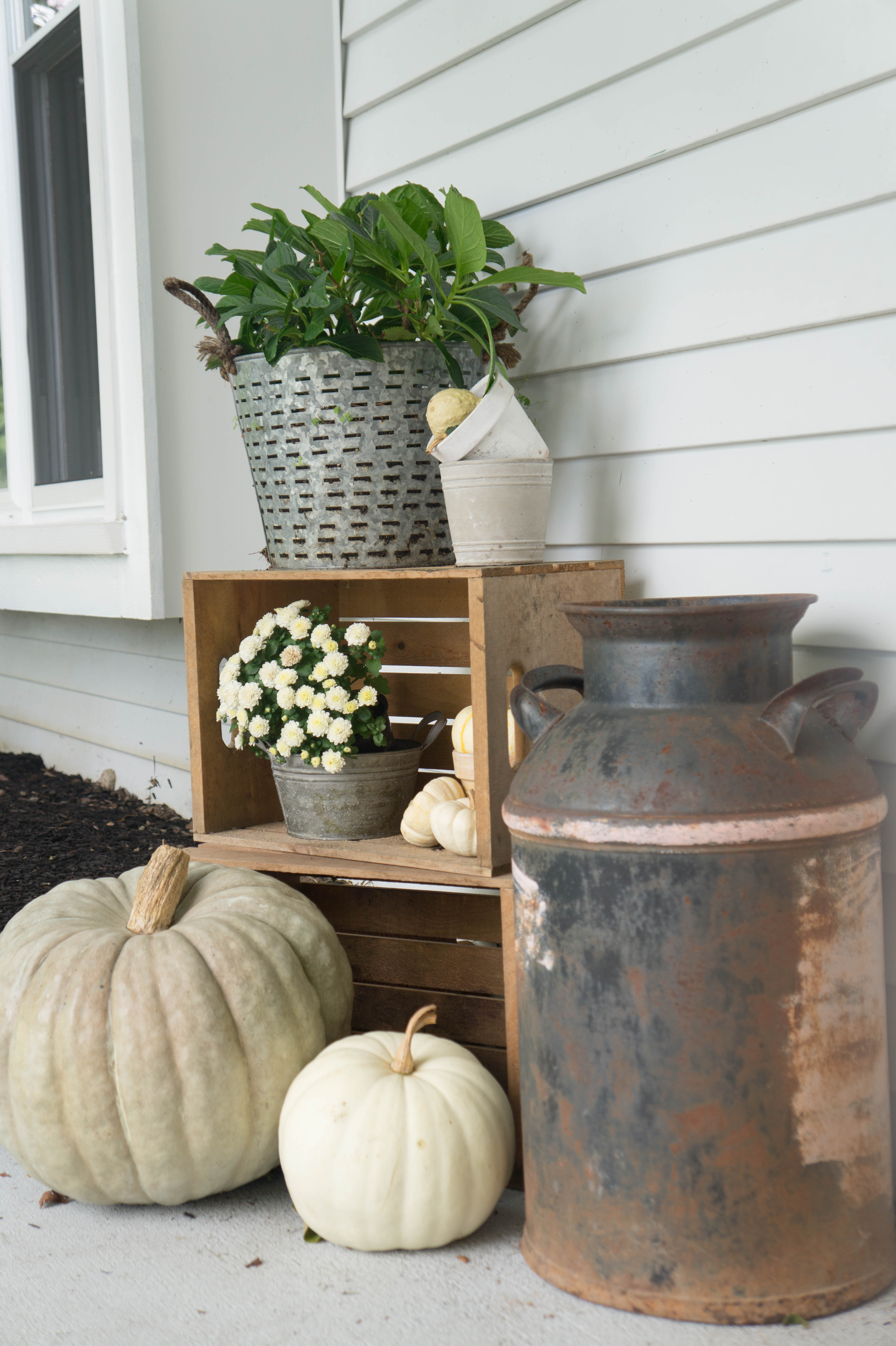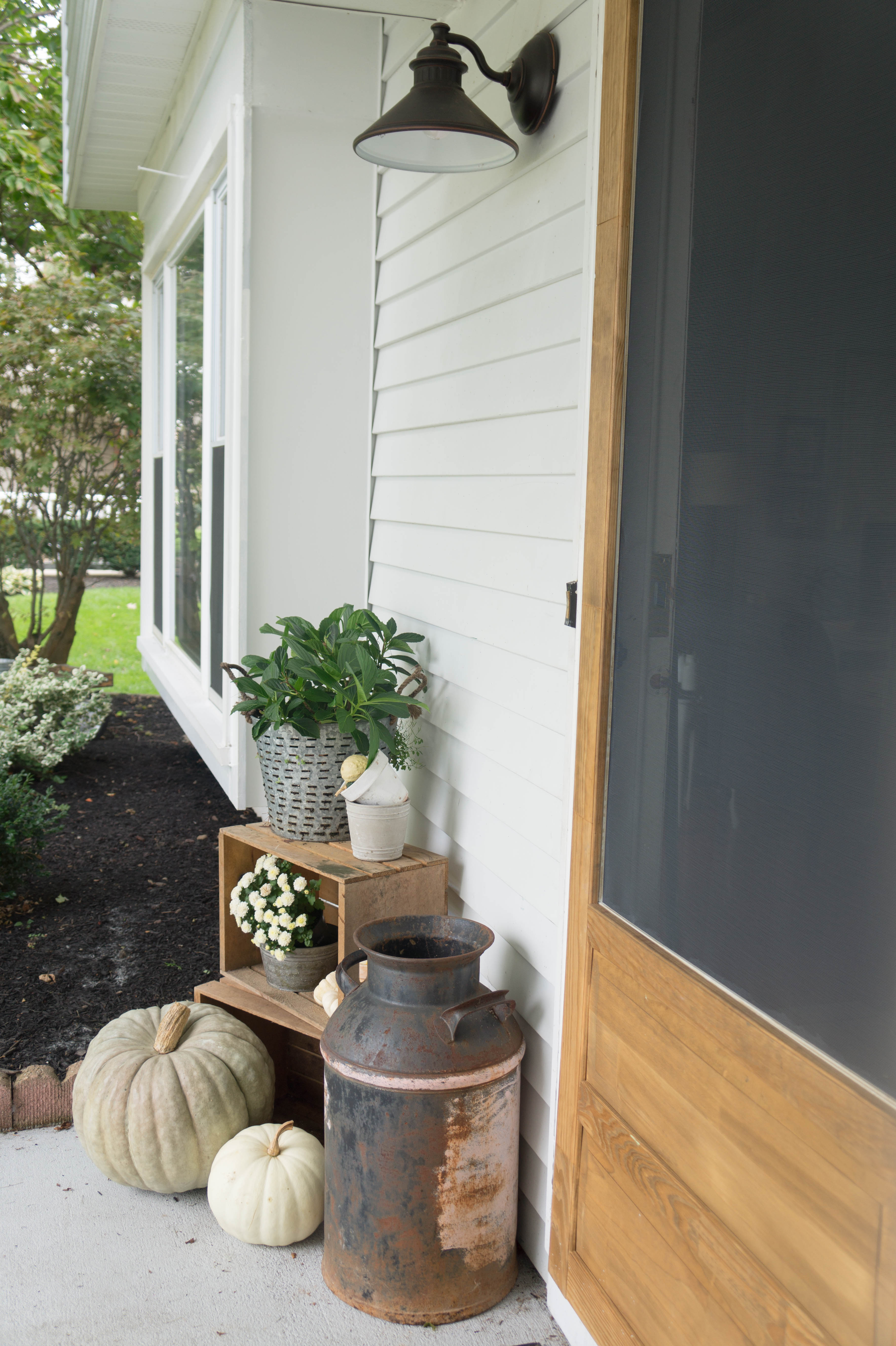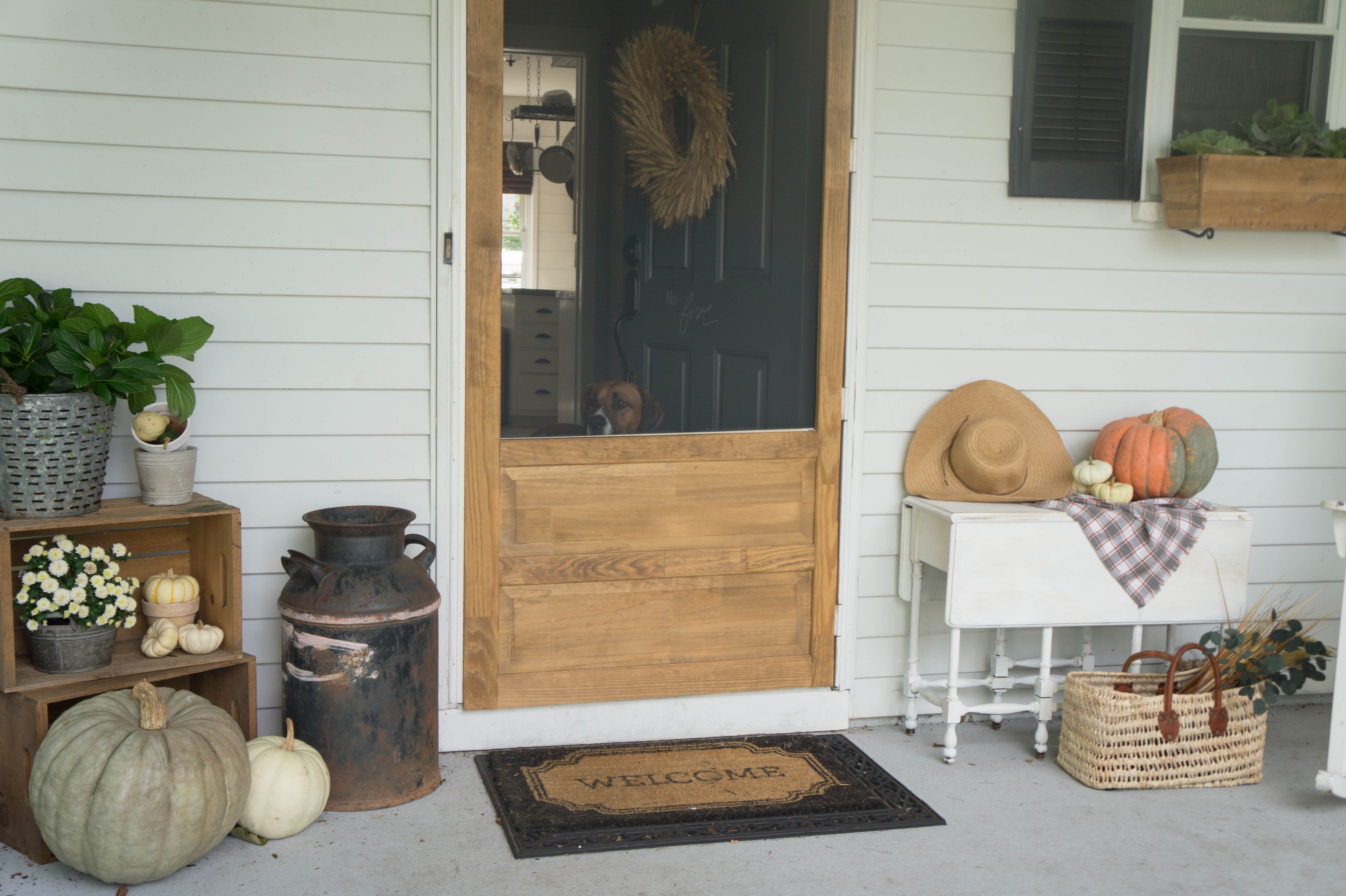 The table to the right, I picked up on the side of the road, back in August. It was a chippy chestnut wood color…and I decided to paint it white with some chalk paint that I picked up. I have to say…I think it was the worst chalk paint I have ever used. I have yet to find a paint that I have not liked to work with, but this was the first. I was really disappointed in the finish, but glad it was on a piece I picked up for free.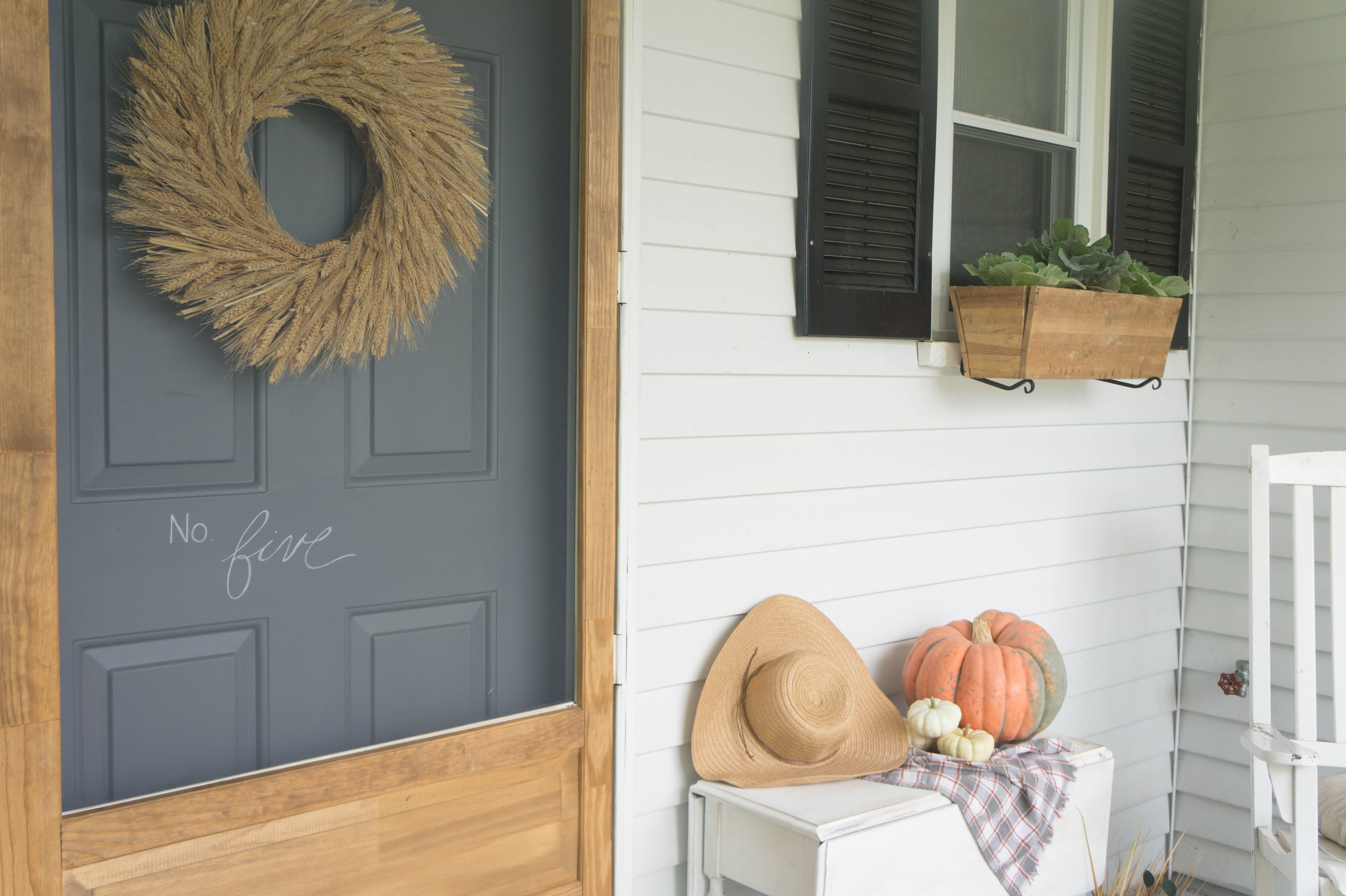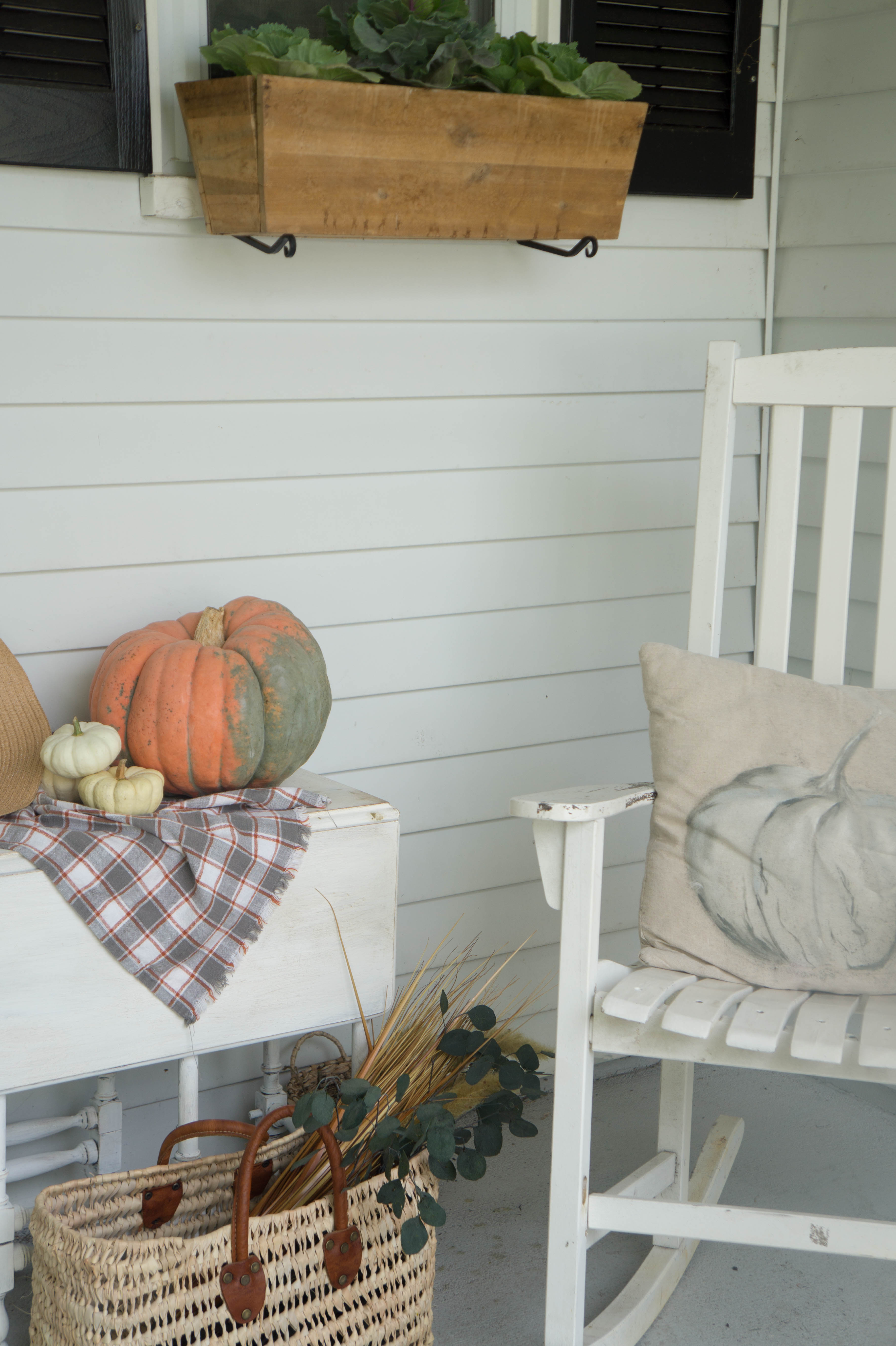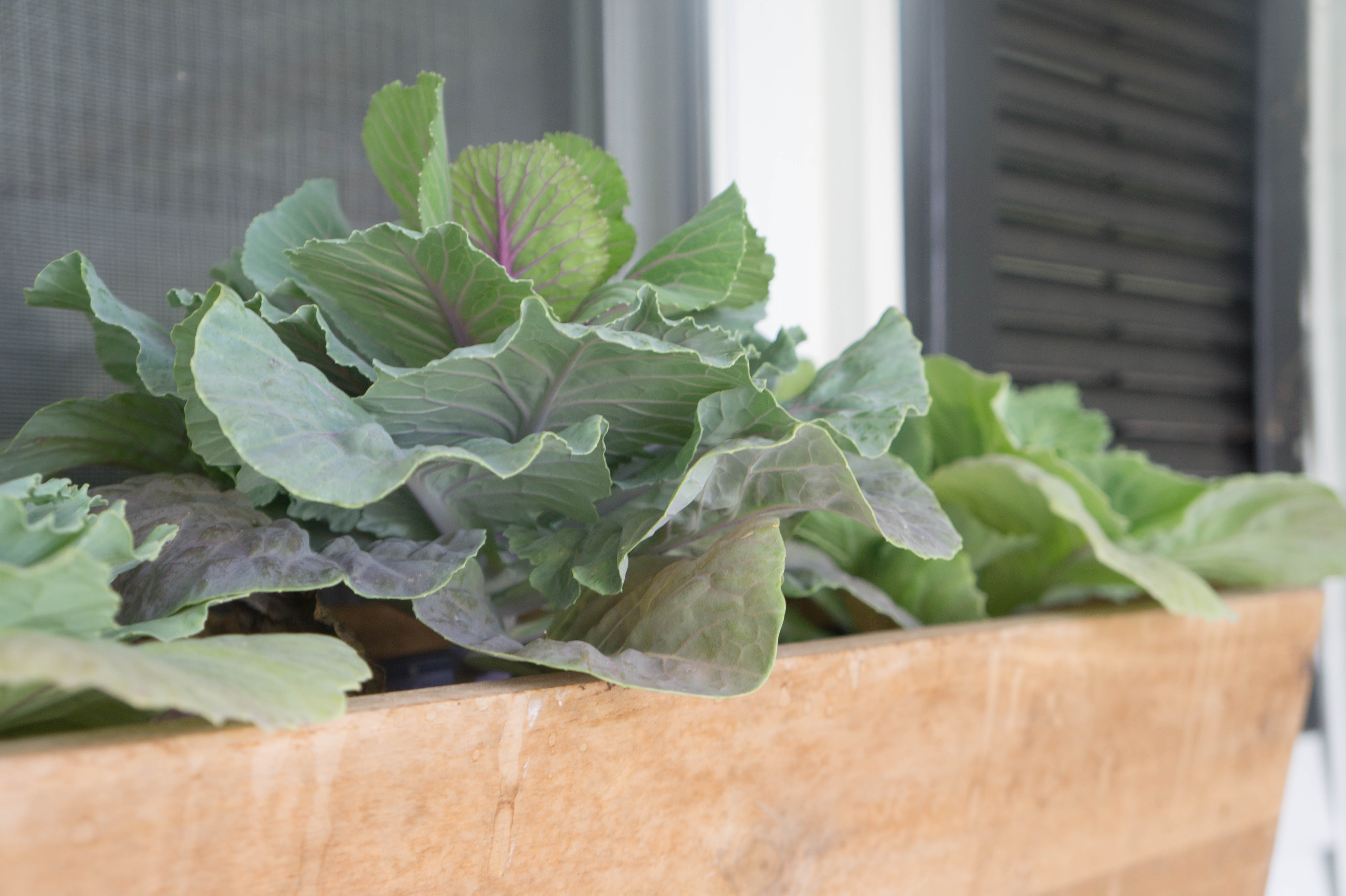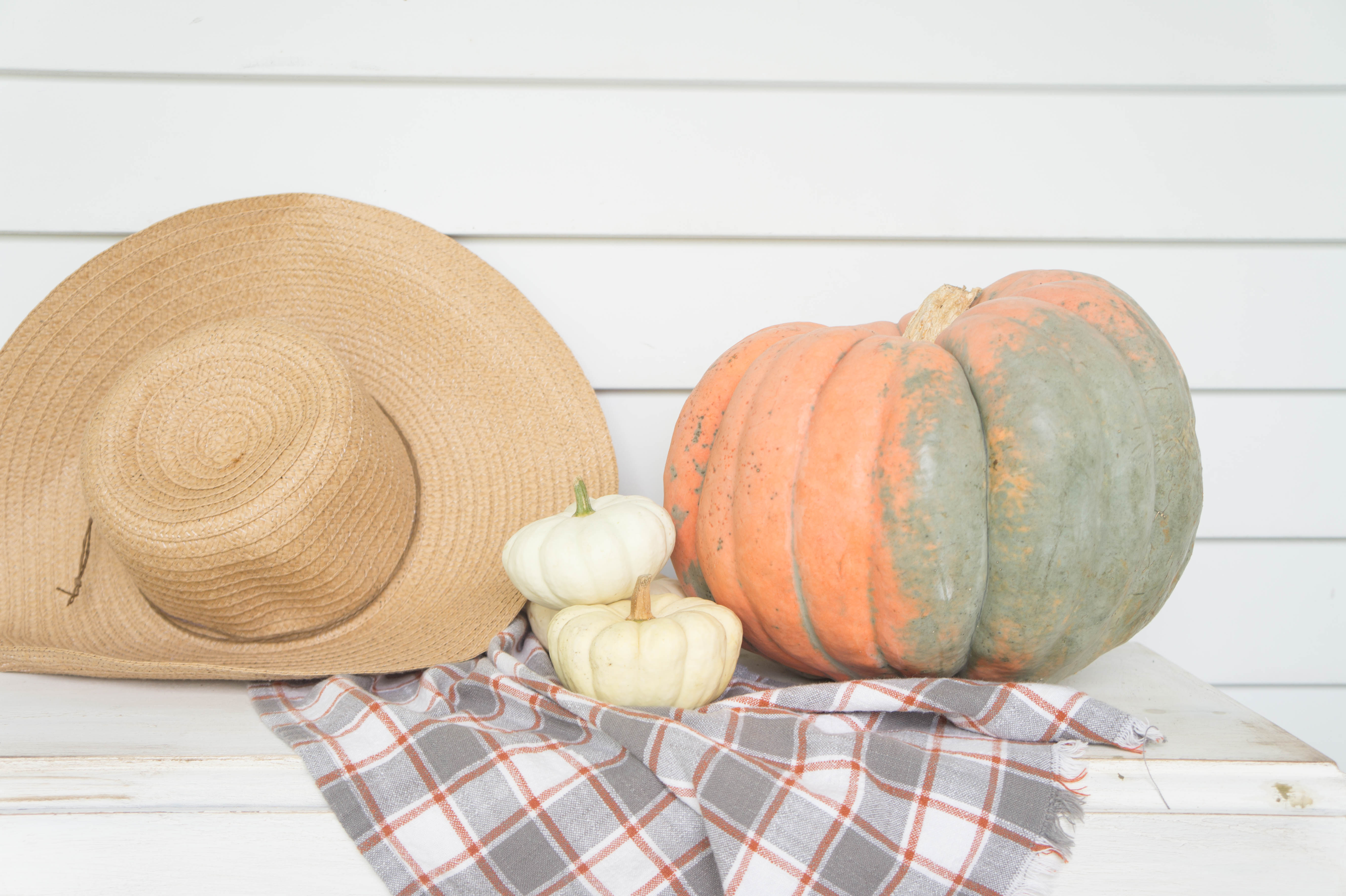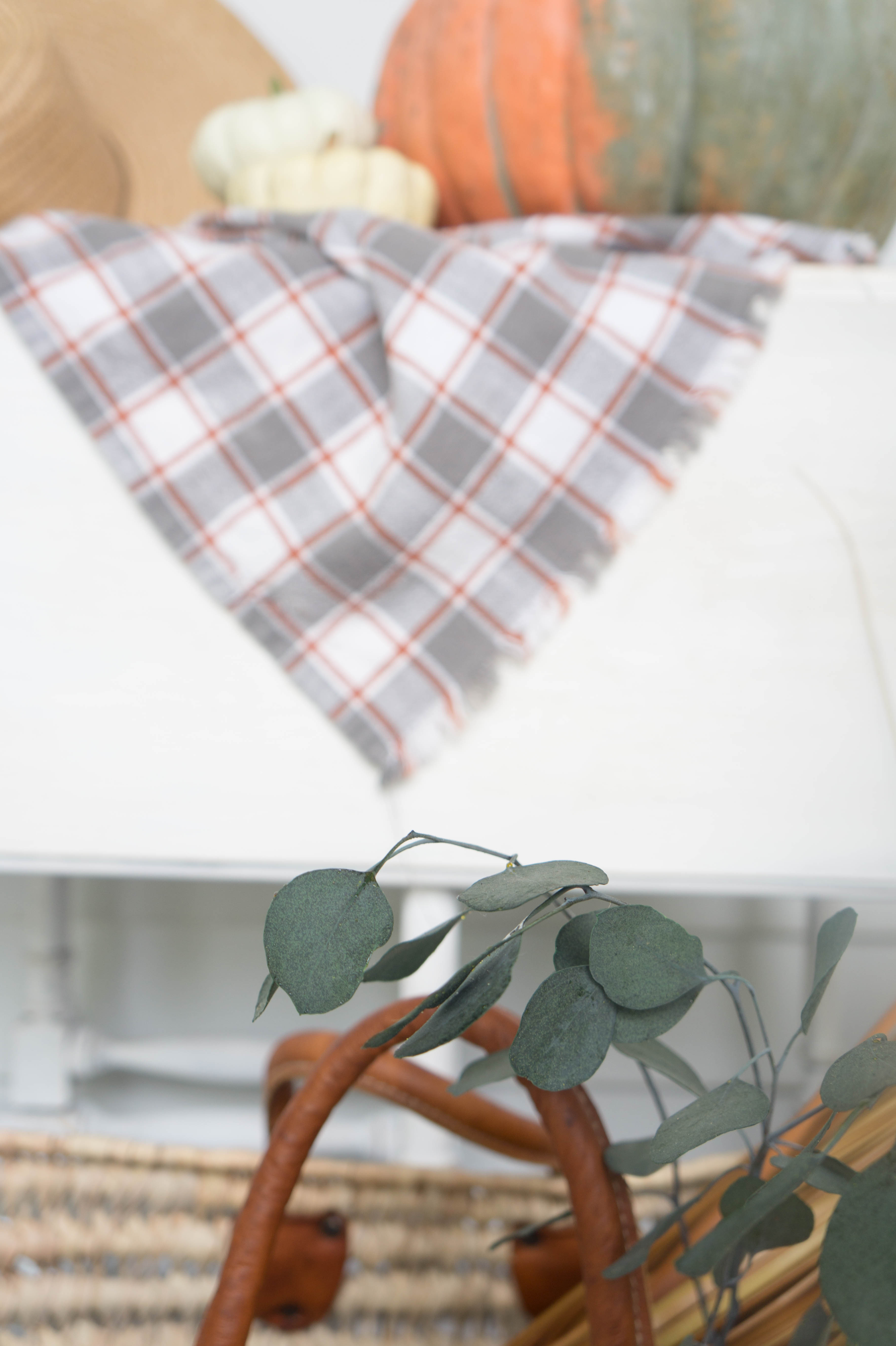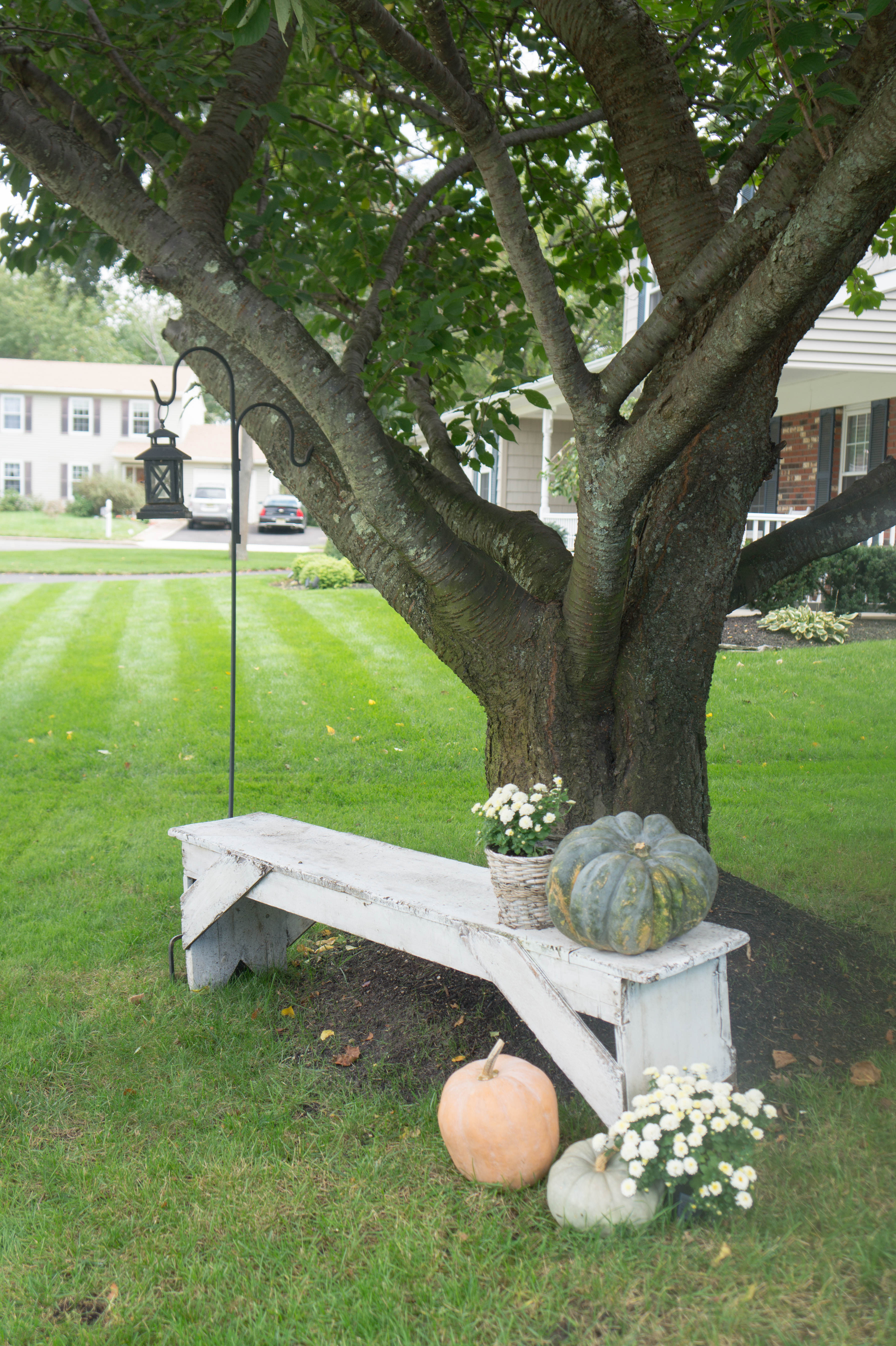 And…I moved my vintage white bench from the back garden to the front to add some pretty little pumpkins too. It's the perfect touch under this tree. Adding that perfect touch to outdoor fall decorations.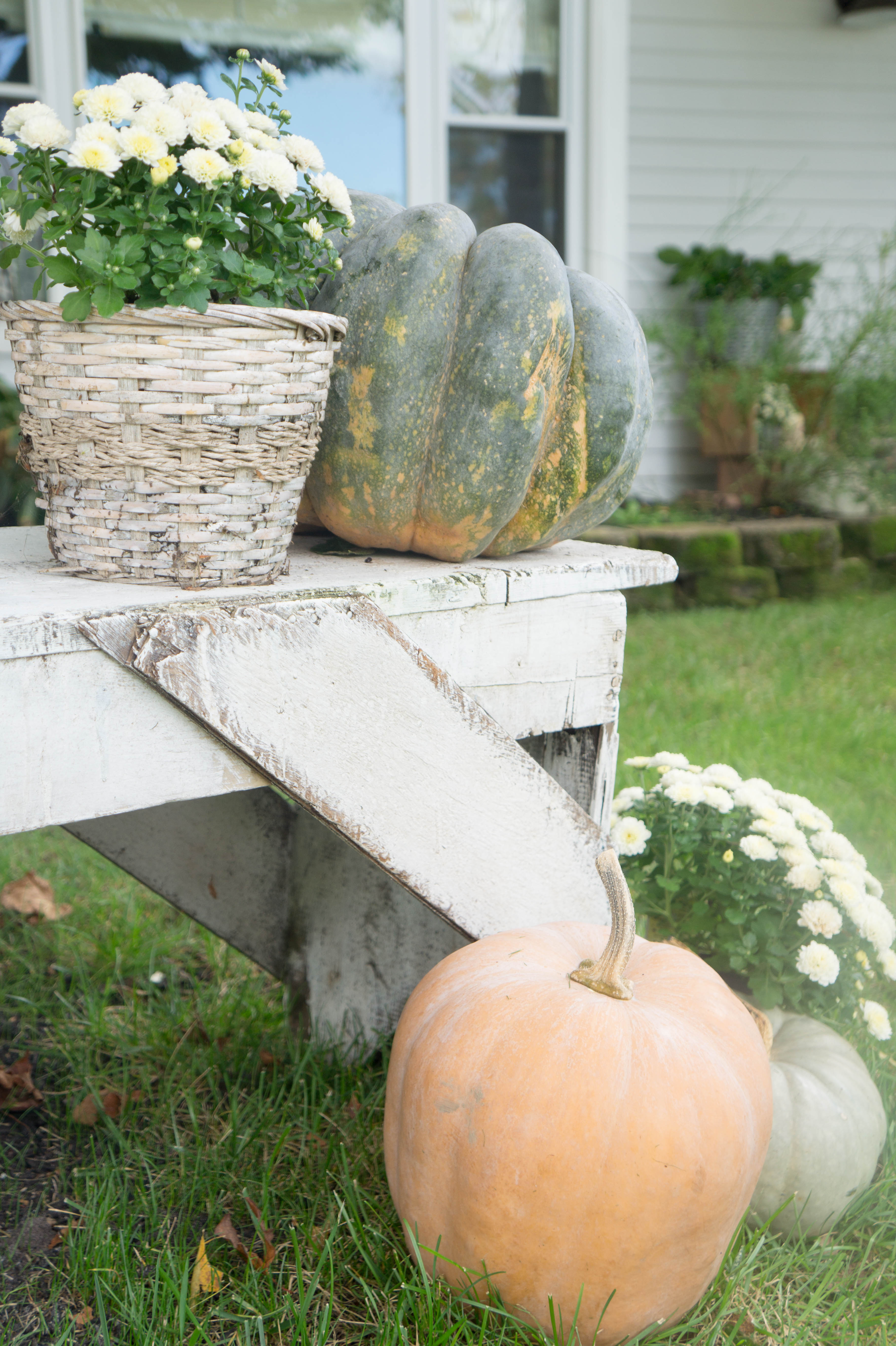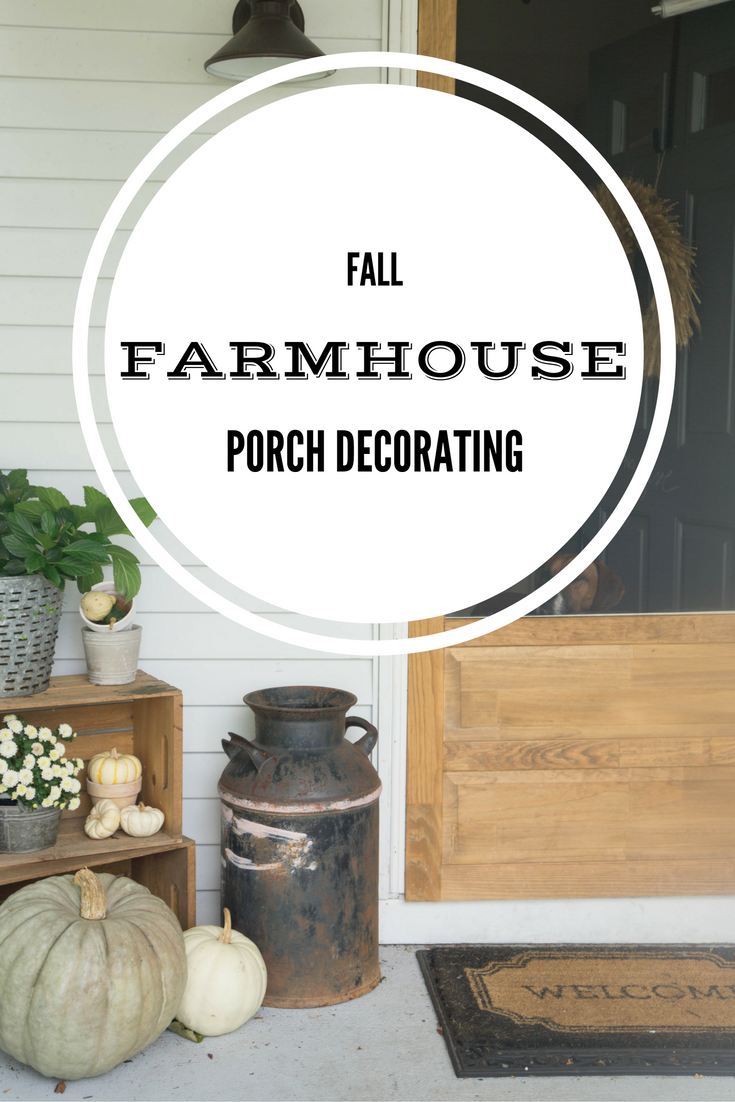 Thanks for visiting my Farmhouse Fall Porch, now back to gold glitter and fairy wings!
If you would like to see more Fall decorating, check out….