*Closed* I am sitting here freezing my butt off! It is super cold here this past week…how about by you? I am never quite ready for winter. Though I do like taking all the Christmas decor down and starting fresh. Keeping with warm textures and adding in some "winter" greenery. Candles are always a good idea, especially in the winter months. I like getting back to my neutral decorating again and using decor that I know I can keep out for a few months. That's the thing with the Fall and Christmas decorating…you know it's only going to last a short time and it's quite stressful putting that up and taking it down. So, I wanted to select pieces for my, "My Favorite Things" January box. If you are new around here and not sure what the "my favorite things" box is…it's for my lovely blog subscribers. I want to be able to have each of you get a chance to get something special and be inspired by my selections each month. I am changing the rules around here though this month. After doing this now for a few months…I've come to realize that what works best is the commenting. I've had a few winners that have won from not commenting and never heard back from them and had to choose a backup winner. With that being so…I want to just pick a winner who knows about the box and wants to have that chance to win!
So rules as follows:
Must be a Subscriber here at Seeking Lavender Lane Blog. If not just add your email to the "subscription" box.
Comment below
Be a U.S Resident
That easy!
Let's take a look at last month's winner! Kim from Virginia! (I almost forgot to post this)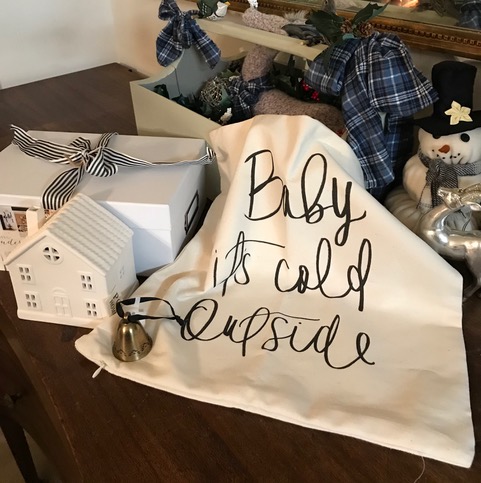 Back to this month's giveaway…
I did have another box planned for this month but then when I went back to Target, what I was looking for was gone. So, I found a few great goodies to add to the box…that I'm sure no one will complain about.
this month's favorite things box…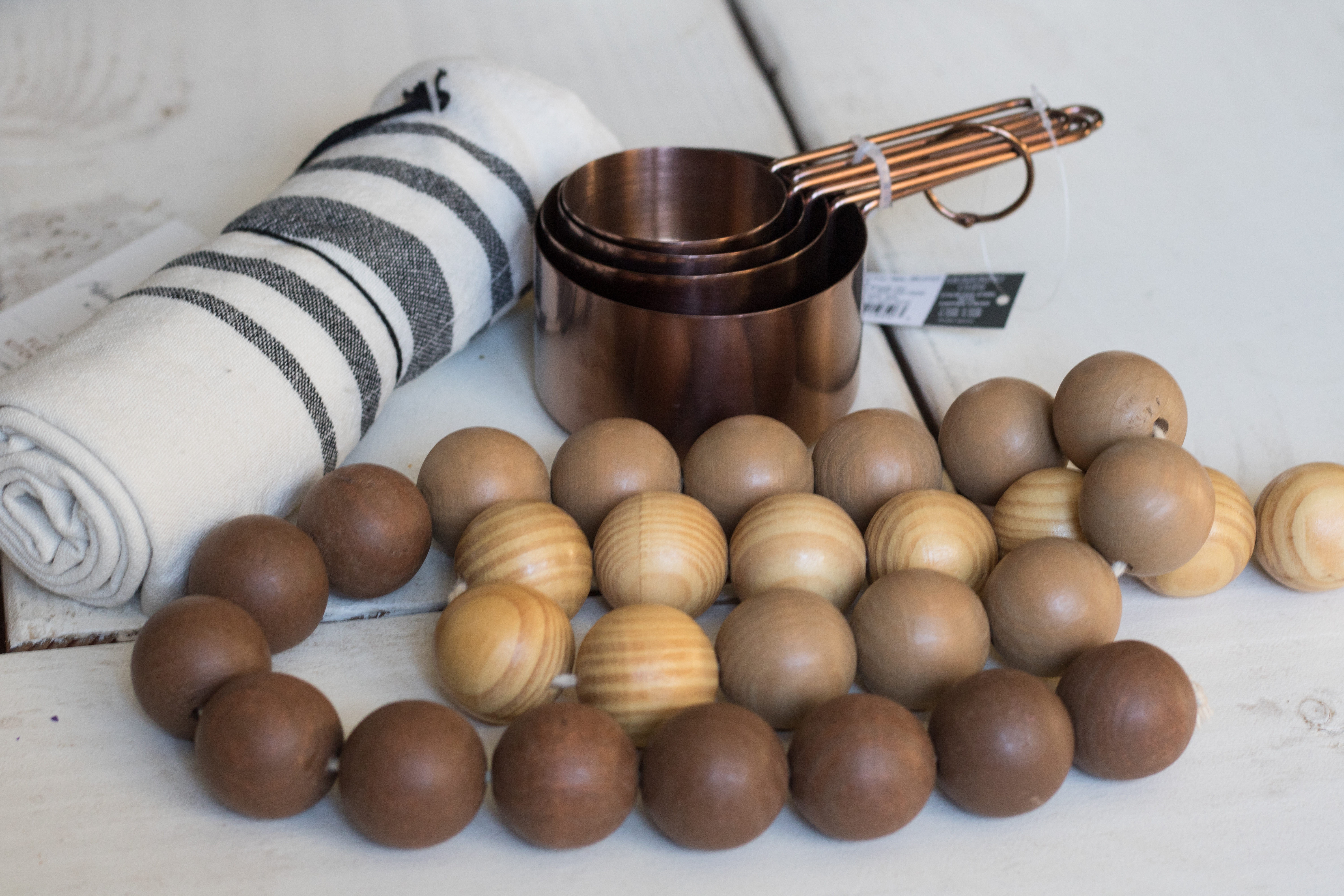 I've added this cute and simple tea towel from Hearth and Hand.
I found these gorgeous copper measuring cups
these will be great for baking in these cold winter months.
Lastly, these wooden beads that you can add to any vignette this winter. (These are actually ones that I had already). I  have so many of these beads, and while decluttering the other day I thought I might as well throw this into my box. I figured it would be way better than tossing, and they are so cute!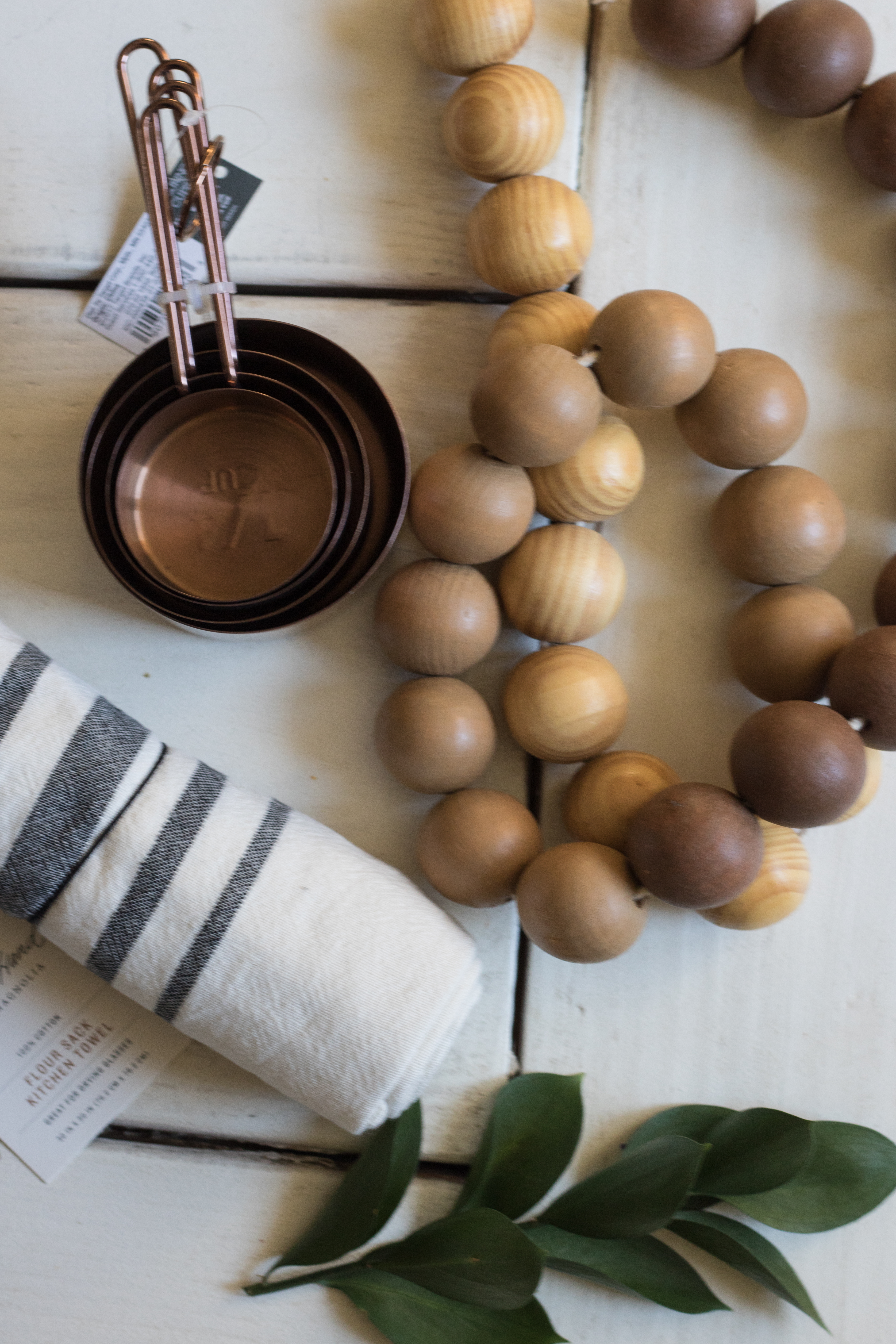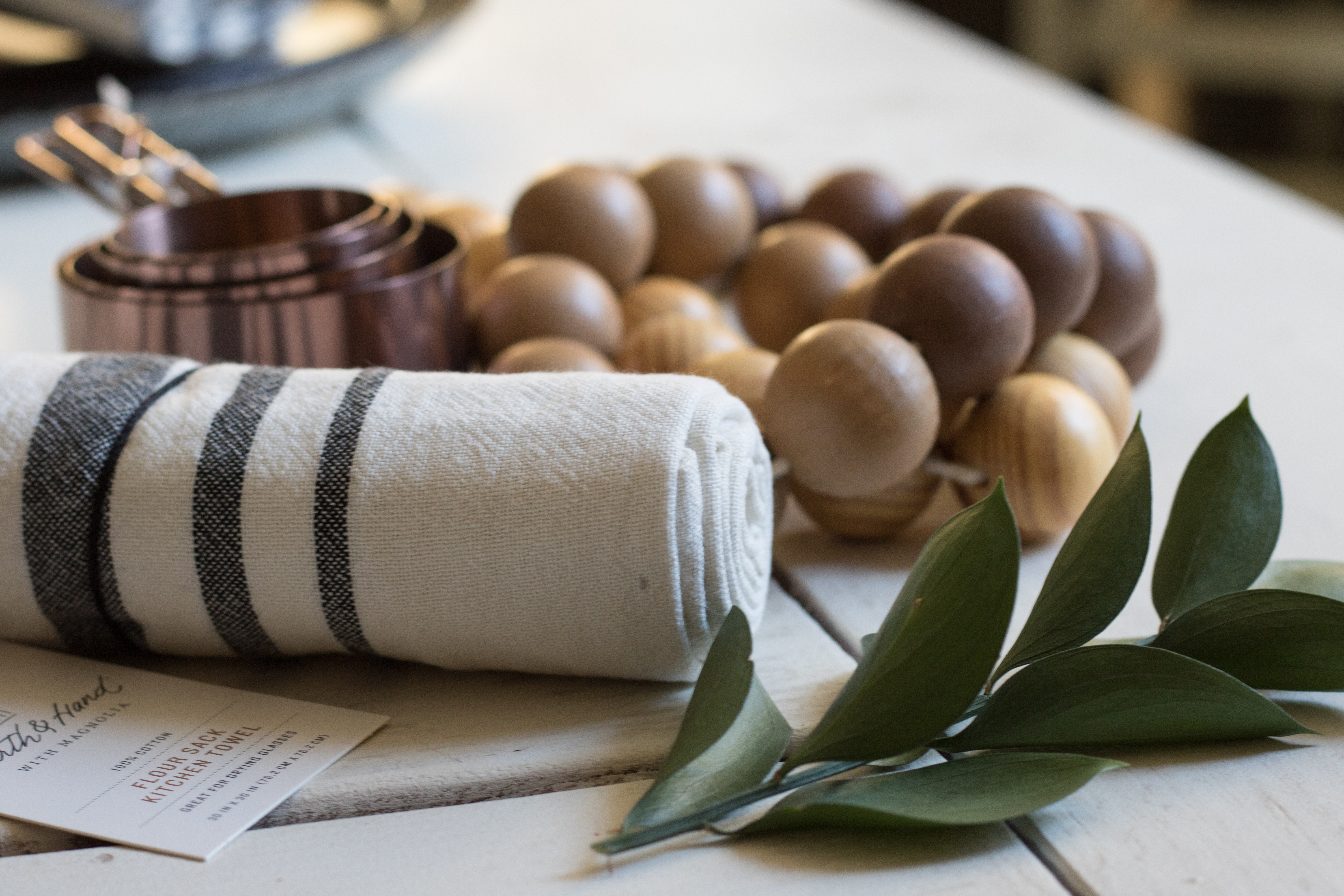 Can't-wait to see your Comments below!
(Visited 175 times, 1 visits today)