Hey Friends, are you a Subscriber here at Seeking Lavender Lane? If not, today's the day to become one. I've got this awesome once a month subscriber giveaway that I started doing last month. It's a "my favorite things" post where I share what I am loving currently and then one lucky winner gets to win the box of goodies. The giveaway will run now through next Wednesday. That gives you one week to become a subscriber if you're not! One subscriber will be randomly chosen and if you leave a comment here on the post you will be entered in a second time. How I select a winner…is that one of the "commenters" who is a subscriber gets entered and then one subscriber is selected. Then between those two random selections I pick one…so that means if you comment you definitely have a better chance at winning. Share whatever you would like..what you like about the box, or the blog, or just say "hi"!
So today is all about Christmas!!! Don't kill me, I know yesterday was Halloween. Let's face… it before we know it, Christmas will be here! So, I figured my box will give you a head start.
But first here is our winner last month Linda who won the October box!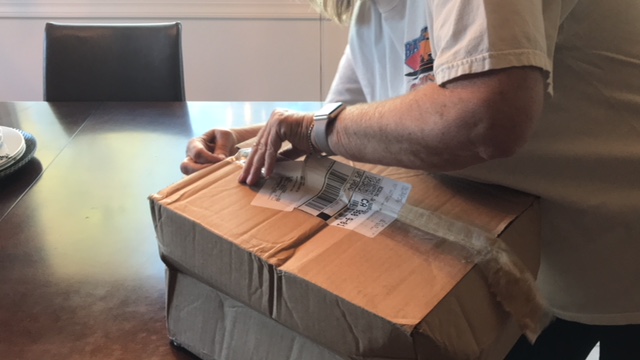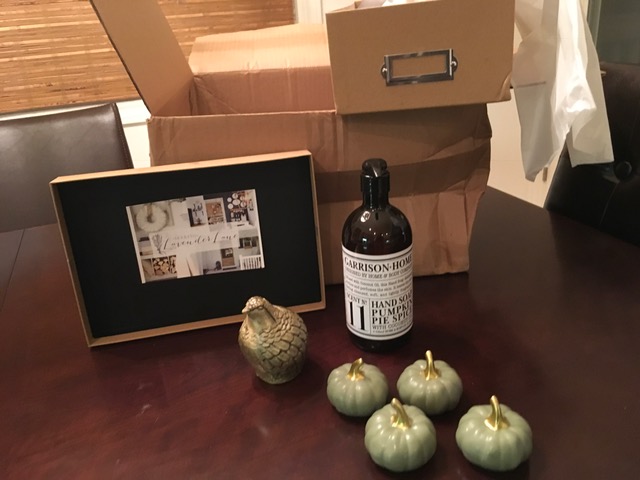 This seriously makes me so happy!!! I just love being able to do this for you all…and connecting with my devoted Readers : )
Let's See what's inside this months box!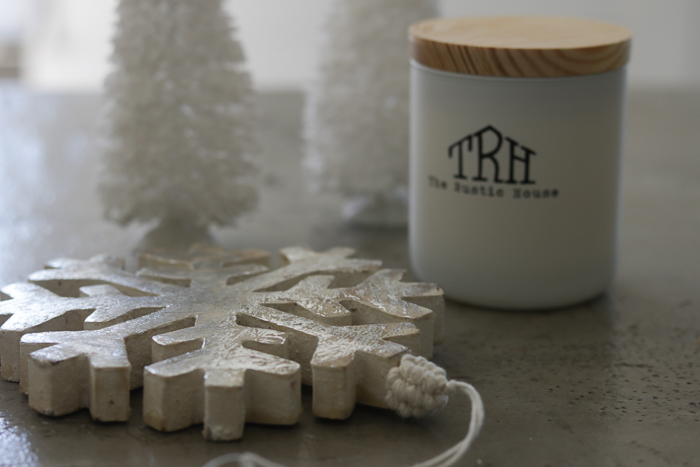 Some awesome Goodies I have for you this Month!
Snowflake Ornament: Hobby Lobby
White mini Christmas Trees: Hobby Lobby (show me what you make with these)
The Rustic House Soy Candle: Cranberry Spice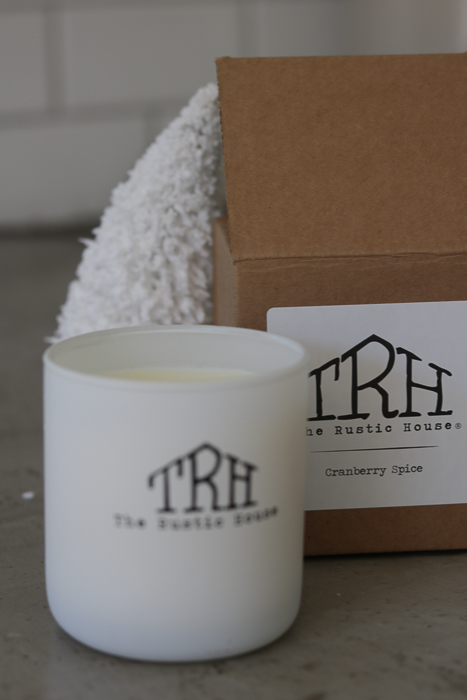 This has got to be my favorite item in the box. The Rustic House was so kind to send a candle to me to share with you all. It's a soy candle that smells just how the Holidays should smell. They have an amazing assortment of scents…that I got to smell at both Country Living Fairs that I attended.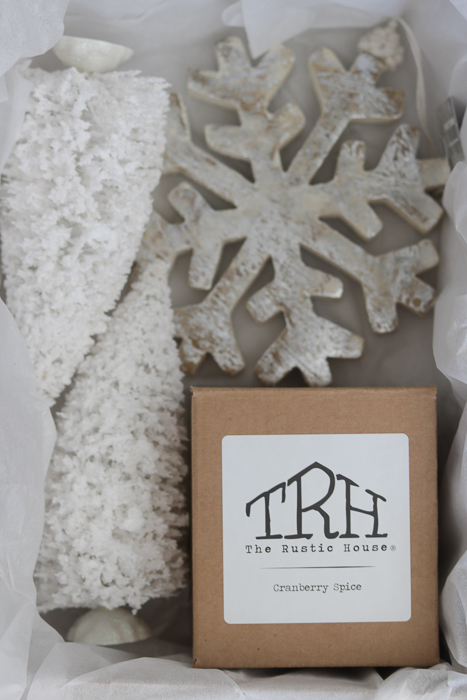 Can you all tell that I am loving lots of white for Christmas this year?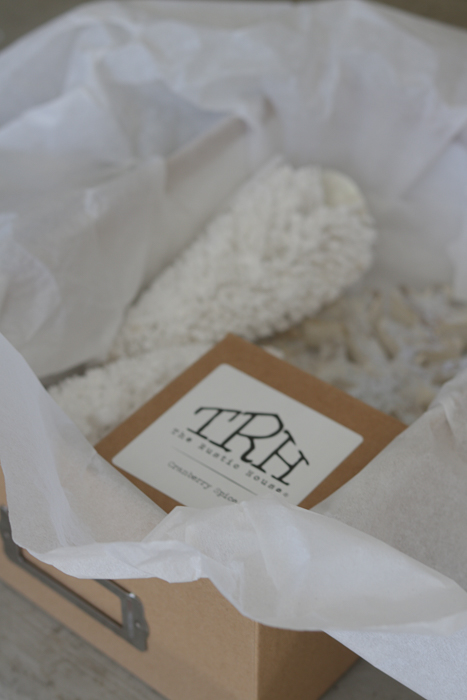 The box is all set ready to be sent to one lucky winner!!! Be sure to subscribe to have the chance to win this box or one in the future here at SLL.