This simple DIY for Christmas votive is adorable and a great way to set your table for the Holidays.
My friends and I have been obsessing over the new Oui yogurts and their adorable little jars. Have you seen them? I've been collecting them, since they are so cute and I did not want to toss them. I shared during my Fall tour how I used them with some pilar candles, and now I am using them again for this Christmas.
this post contains affiliate links for your convenience. 
This is as simple as can be, and a great way if you are hosting this Holiday and need to add a little Christmas style to your tabletop or home. This is a simple way to do so, so be sure to collect those oui jars now, while you can!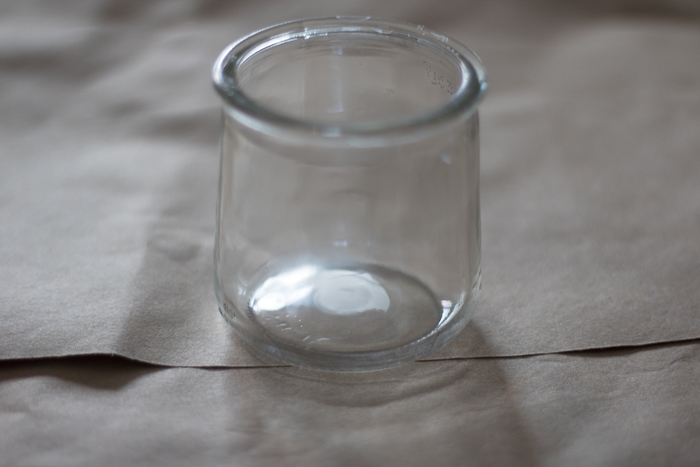 First, wash out your Oui yogurt jar, and remove label.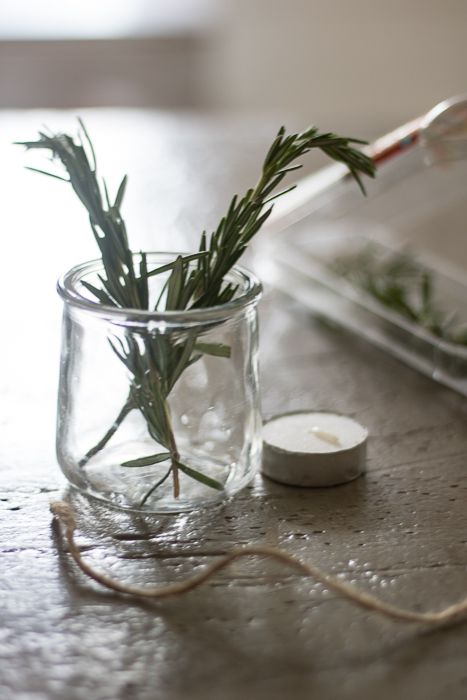 MATERIALS
Oui yogurt jars
rosemary
twine
powdered sugar
tea light candle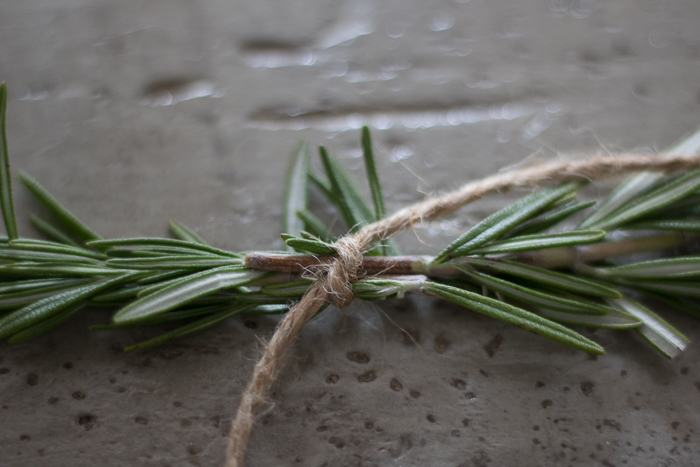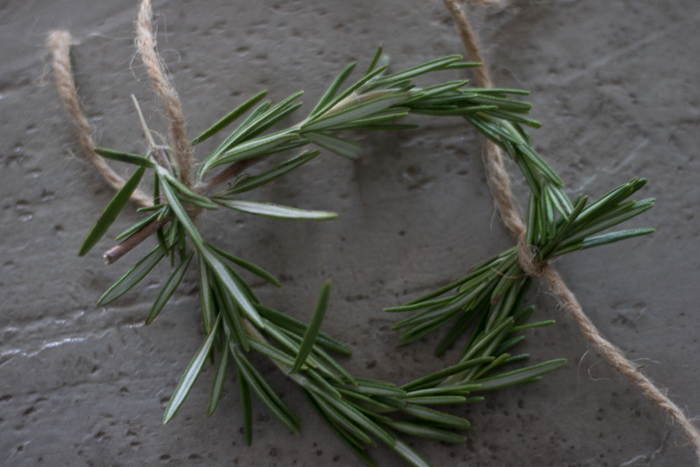 Tie two pieces of rosemary together using twine to create Rosemary wreath.
Place rosemary wreath on top of yogurt jar, and add powdered sugar to bottom of jar. Then add a tea light candle inside jar.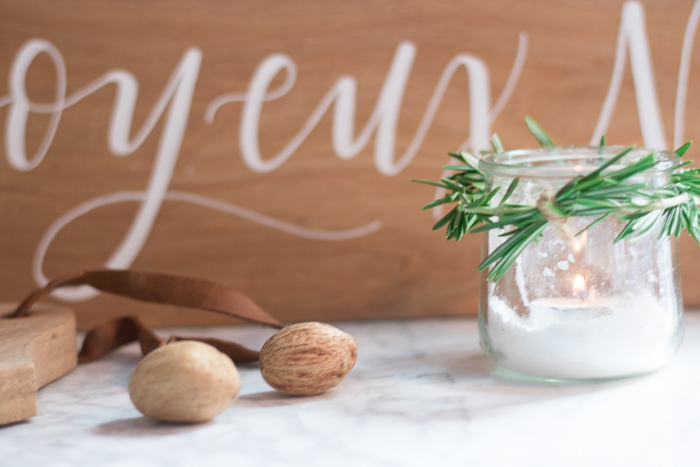 love the simplicity of this and how it adds that subtle touch of Christmas. Think of the endless ideas you can make with these cutie little French yogurt jars.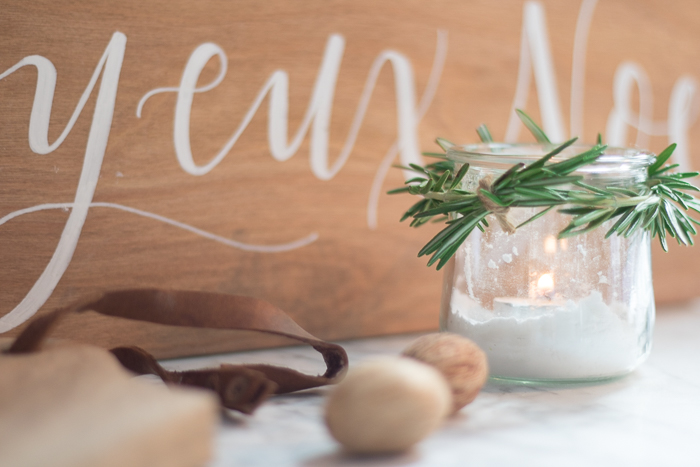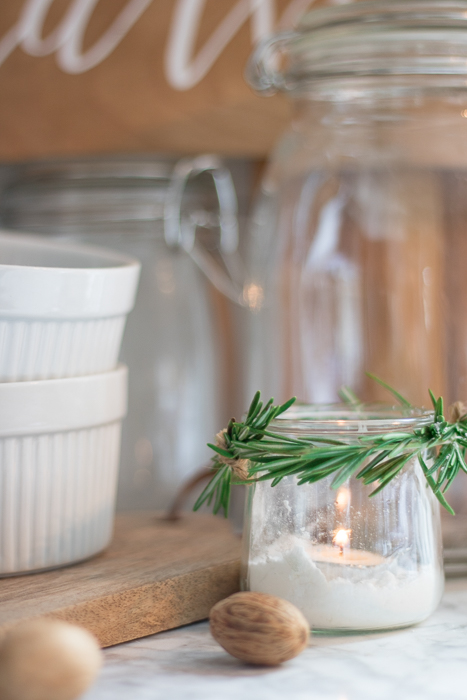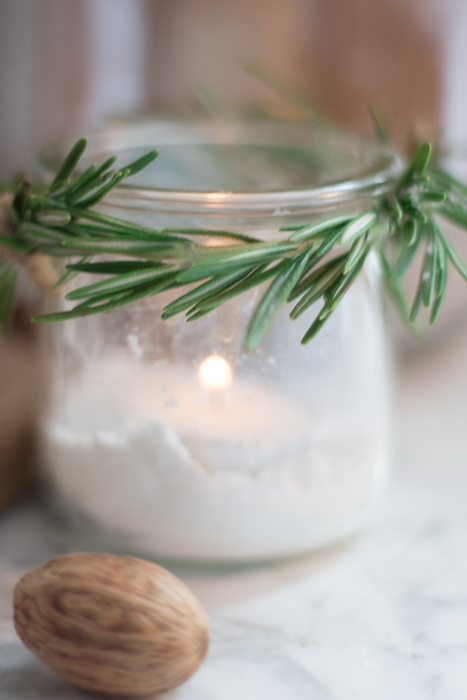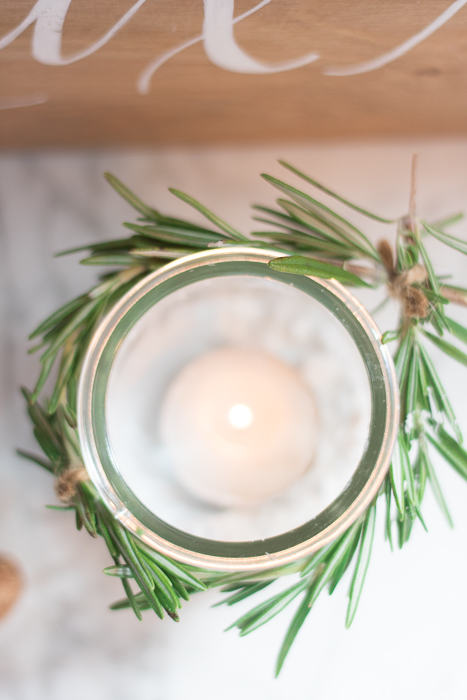 See all the other creative Oui yogurt jars possibilities below.
P.S. if you are liking this sign (from my good friend Allison) these will be coming to my site soon to purchase!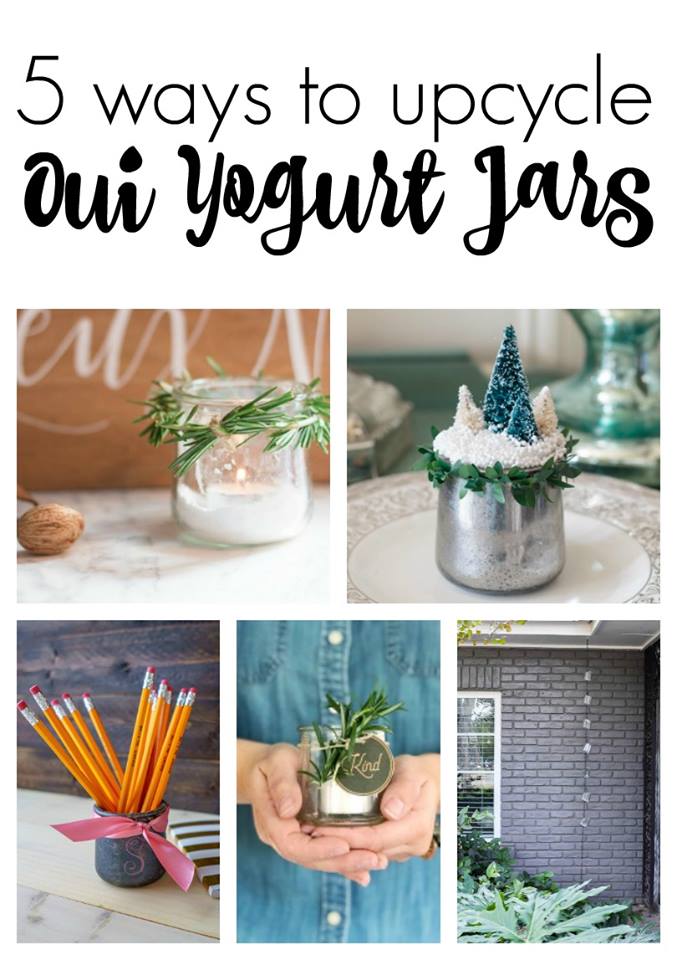 (Visited 20,322 times, 1 visits today)