Its been a fun flea market season so far! 3 flea markets in the bag and I can say I am already filling my walls, shelves, and outdoor spaces with some amazing affordable vintage finds. I know most of you love a good vintage find too and a great price tag so I thought I would share some of my amazing finds so far this seasonCurious what to shop for with a European influence? Check out this post here where I break down some of my best finds for a European style home.
First some images from my stroll through the flea the last few months…
These Banana bins stopped us in our track…not exactly a spot for them, but how fun if you have a real country style home with pops of color. They were selling these for $150 which felt a lot for a flea market price but they were pretty special.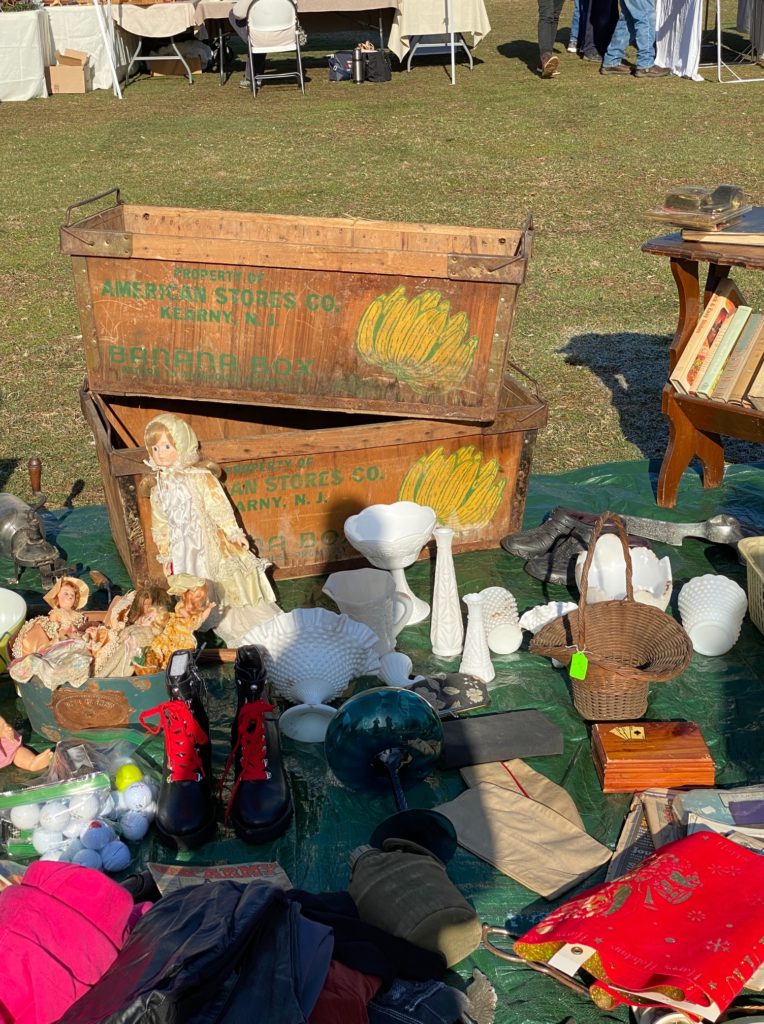 This table was one of those….that you start scrambling through your head for the perfect spot. Unfortunately no luck but I sure wish I had a great spot for it.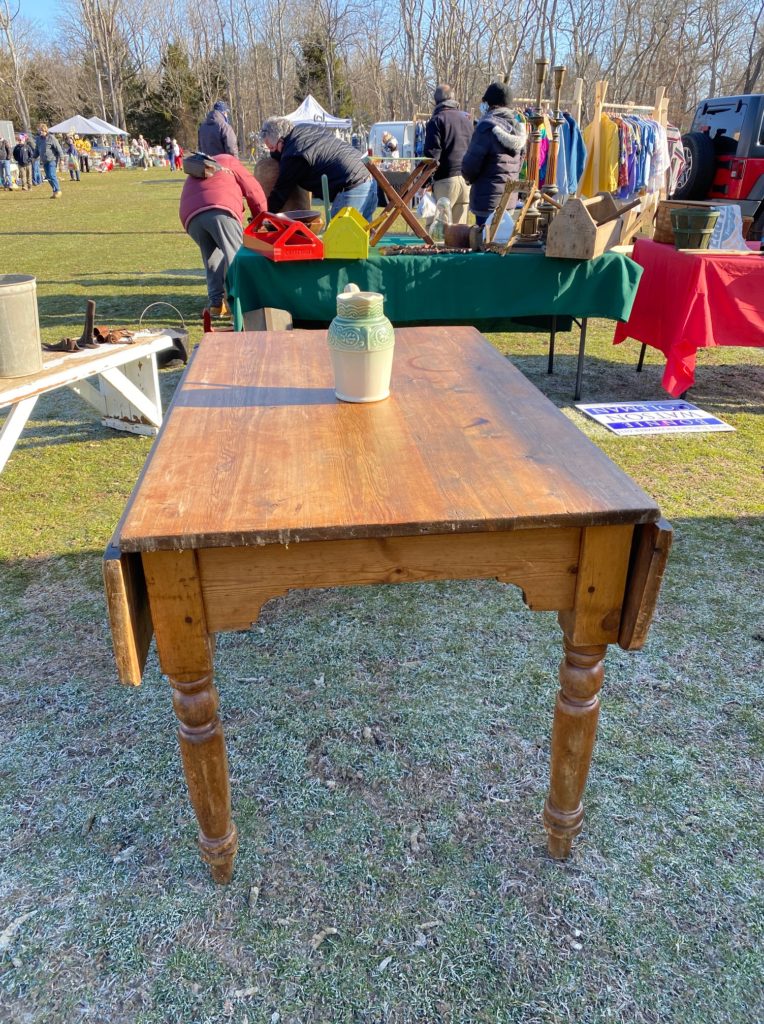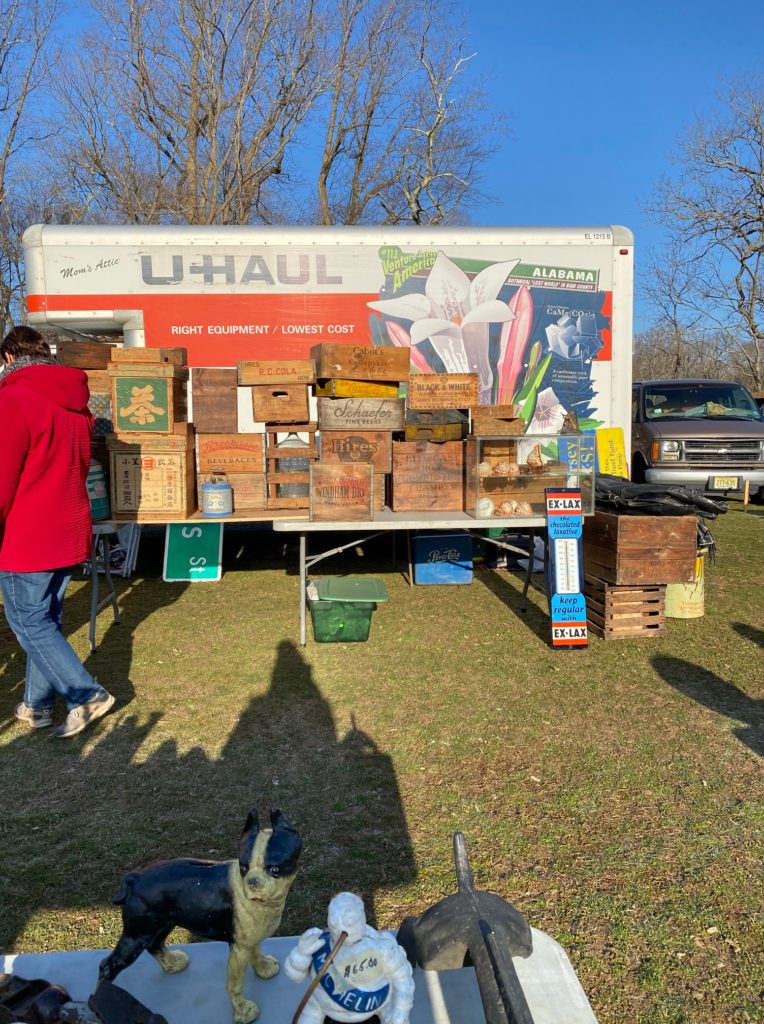 These tins stopped me in my tracks all 3 markets. He was high on his price around $15-$20 I was more like $3-$4 but I did pick up a few at this last market and I'll be sharing what I am doing with them soon. They gave me a better deal since I bought bulk, but there were only a few good ones left.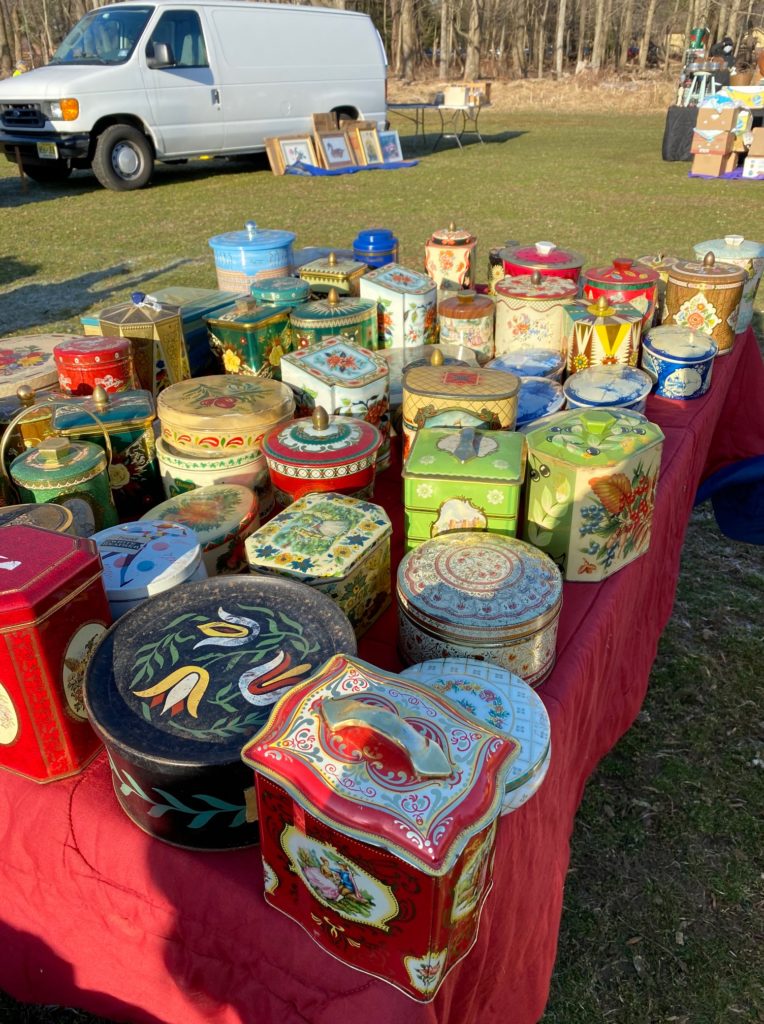 Another flea market favorite was this white oak pedestal table. Gosh how I wish I had a perfect spot for it. He was also a little higher at $35 and I think I had more like $20 in my head but still not a terrible price if you have the right spot.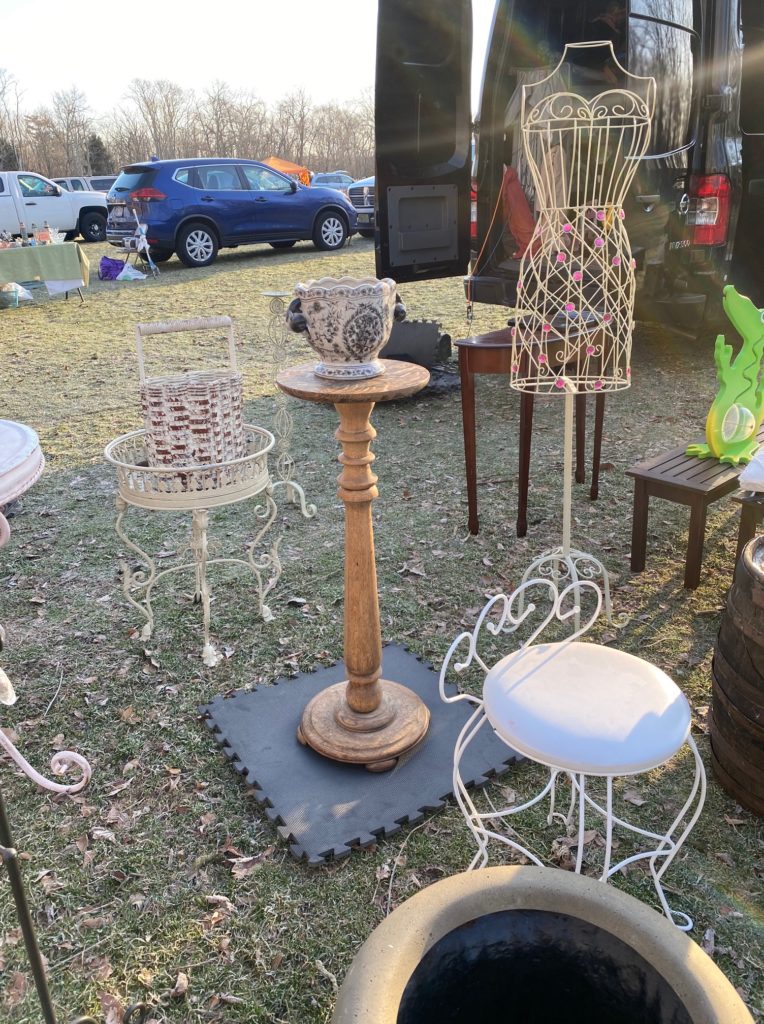 Something I never pass up is artwork and terracotta….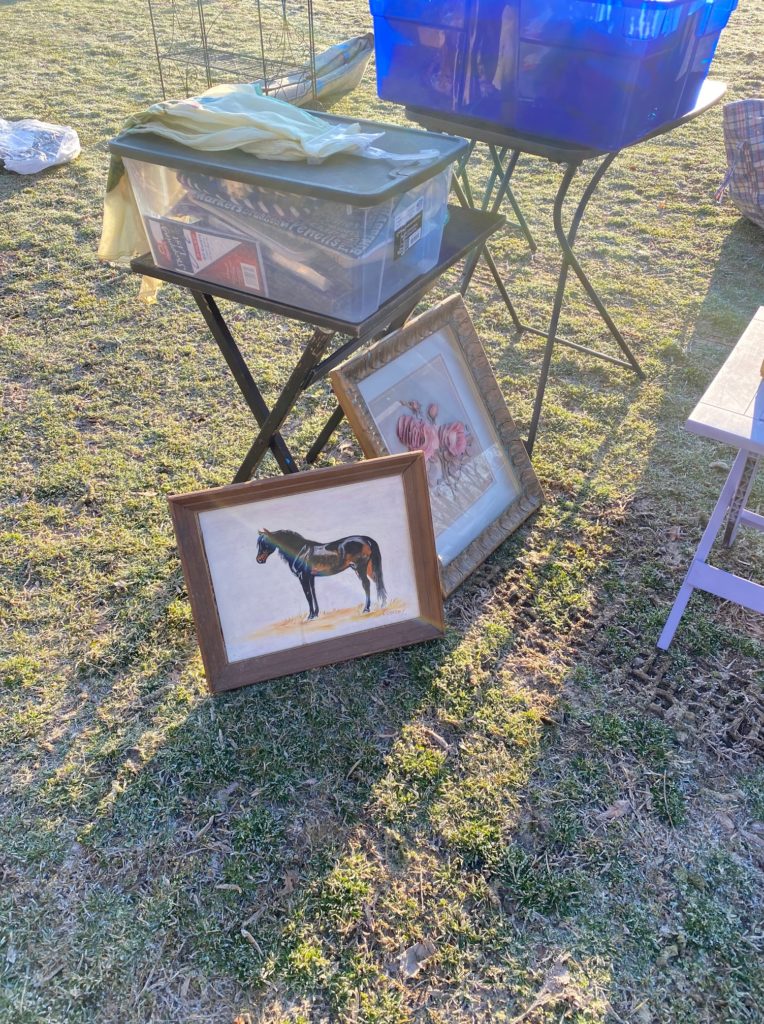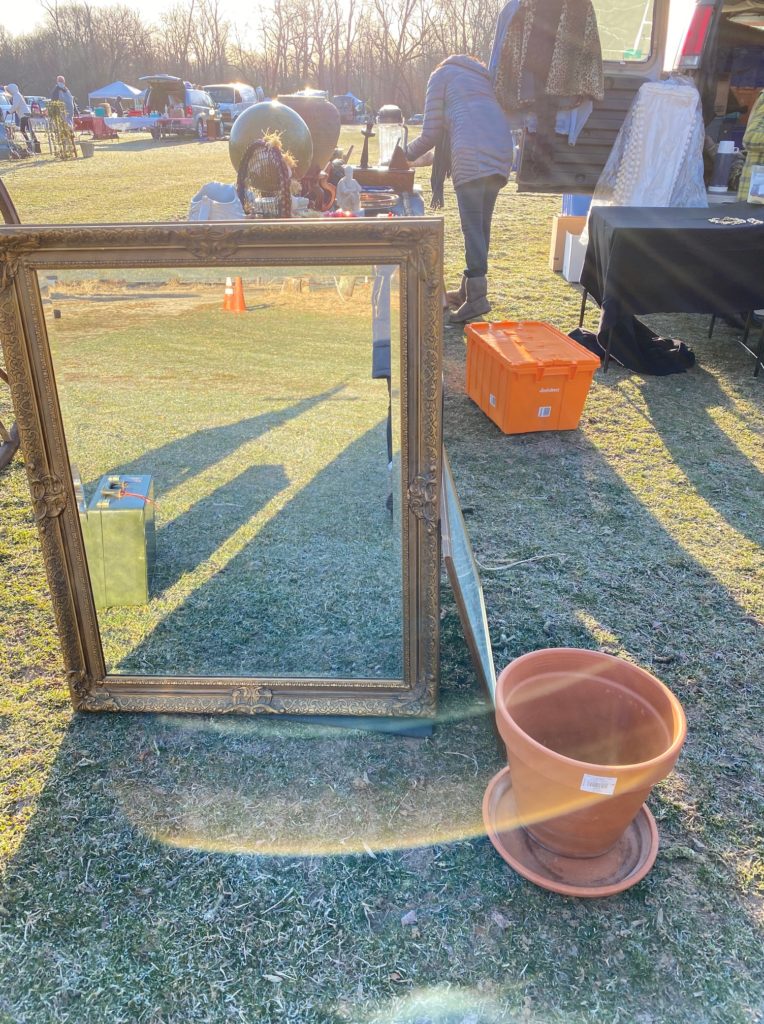 I've been on a horse kick lately and I think animal figures are something that are quite popular right now at the flea. These were not my favorite but scroll down to see a horse I'm still kicking myself for not buying.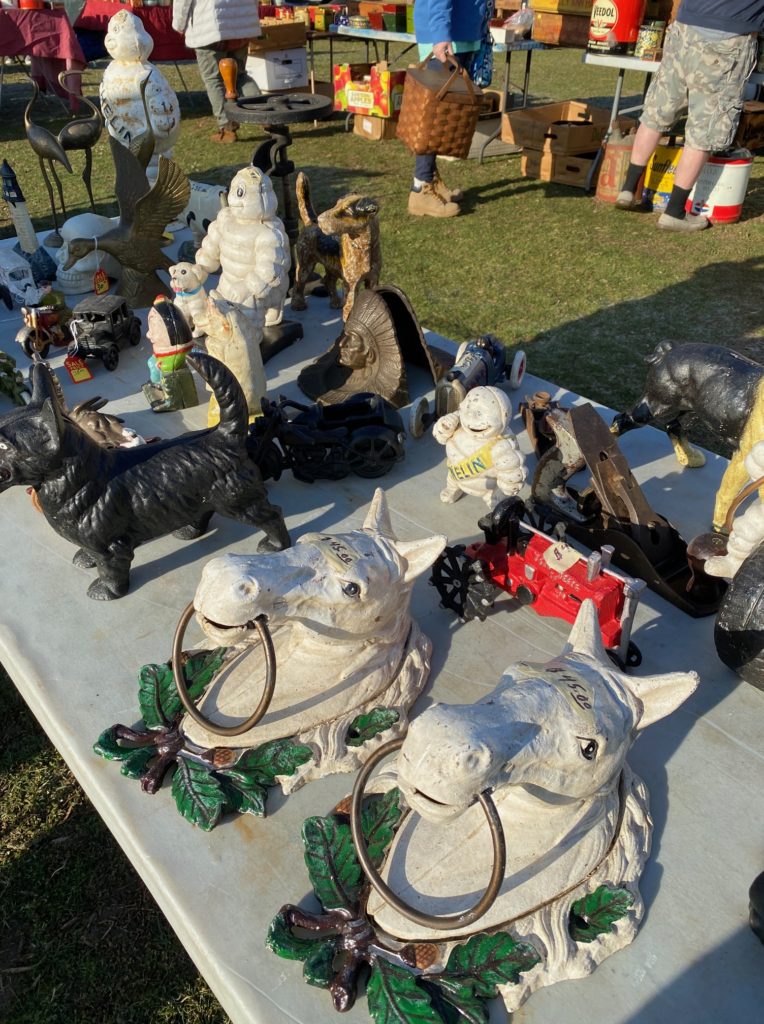 Planters and aged pots are always on my list when I'm shopping these were actually faux but I kind of tossed around the idea of getting that planter with that ornate lid for the garden and decided not to last second.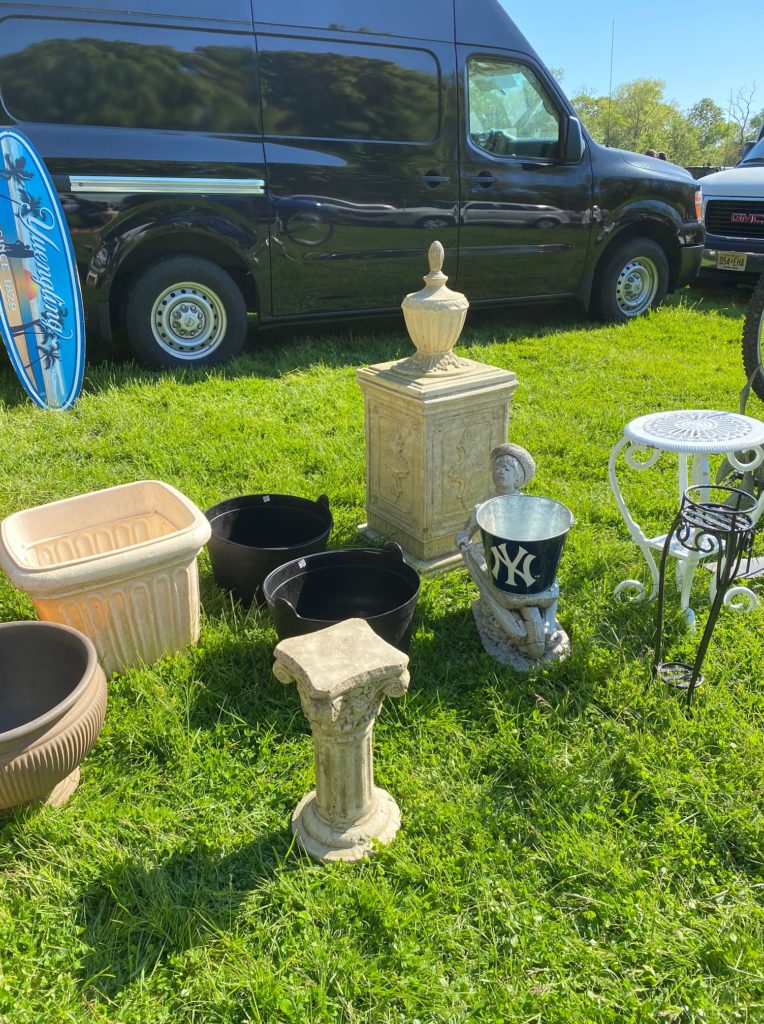 Sometimes snapping a picture is just as much fun as buying especially when you're selling these $1 a piece. I loved these paint brushes. I was hoping he would sell the entire set to me for a discount but he wasn't budging.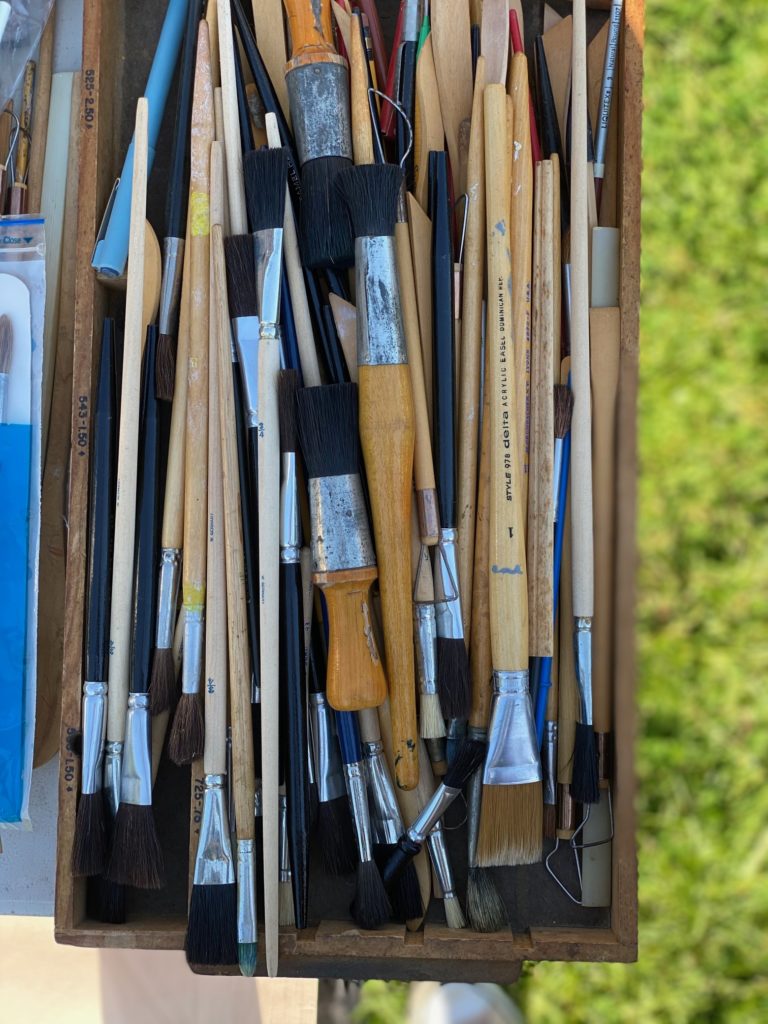 ART, ART, ART!!!! I've run out of room I think, but this was stunning from this past weekend.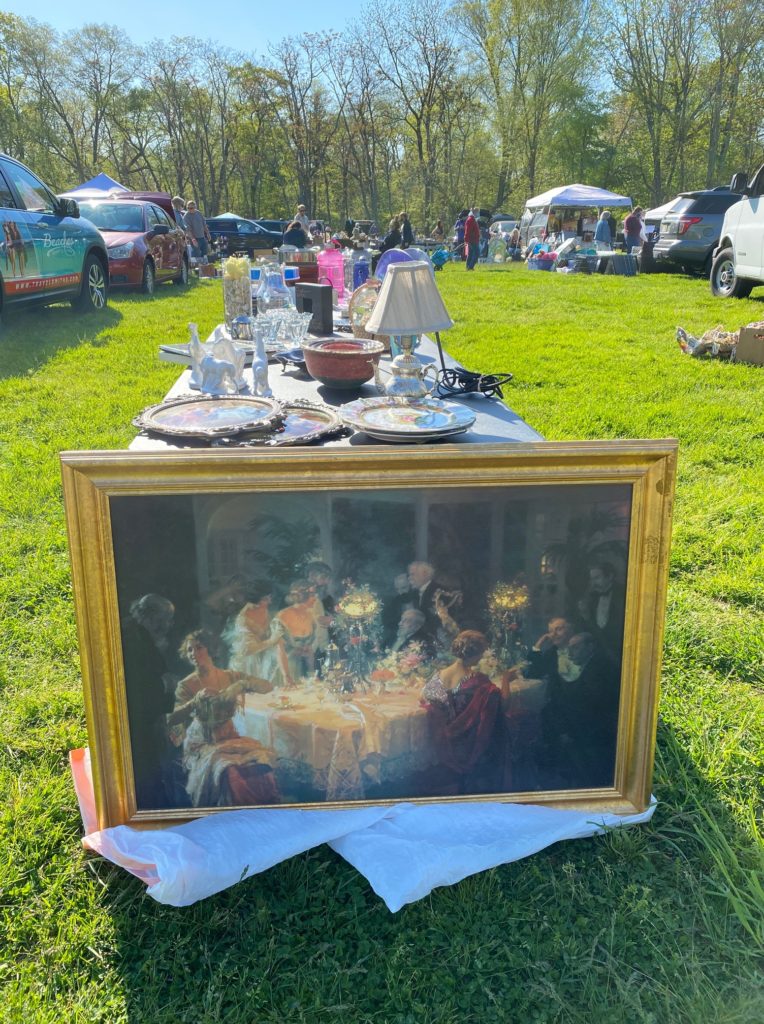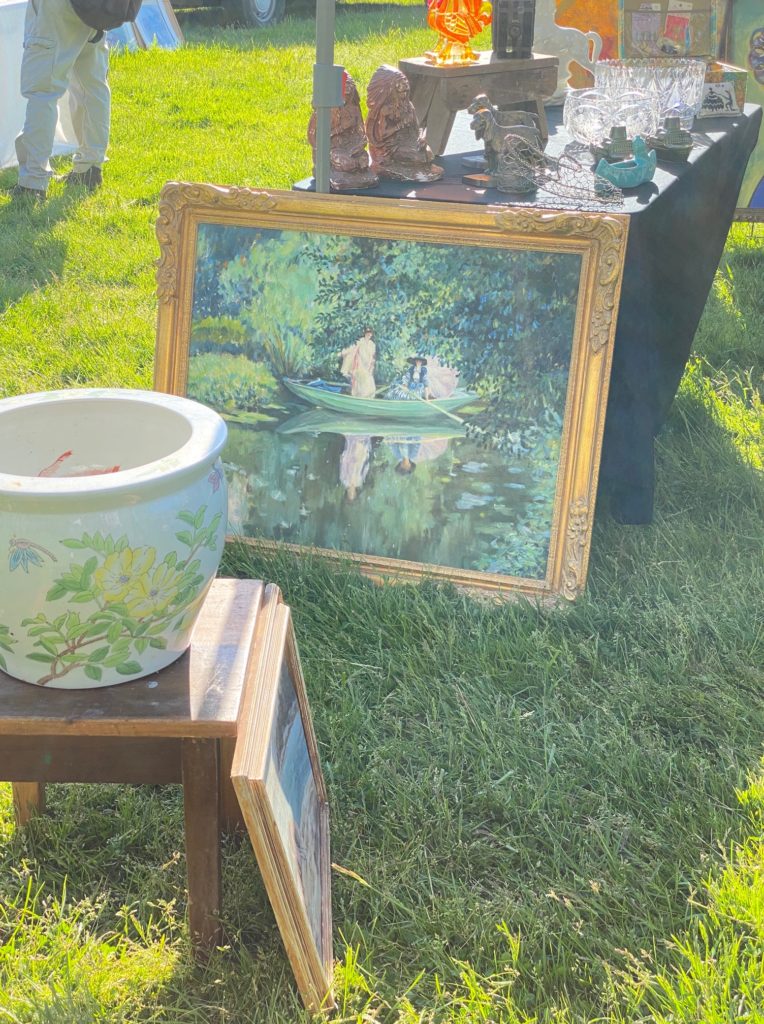 This door knocker was a fav too…but I passed since she was at $20 for it.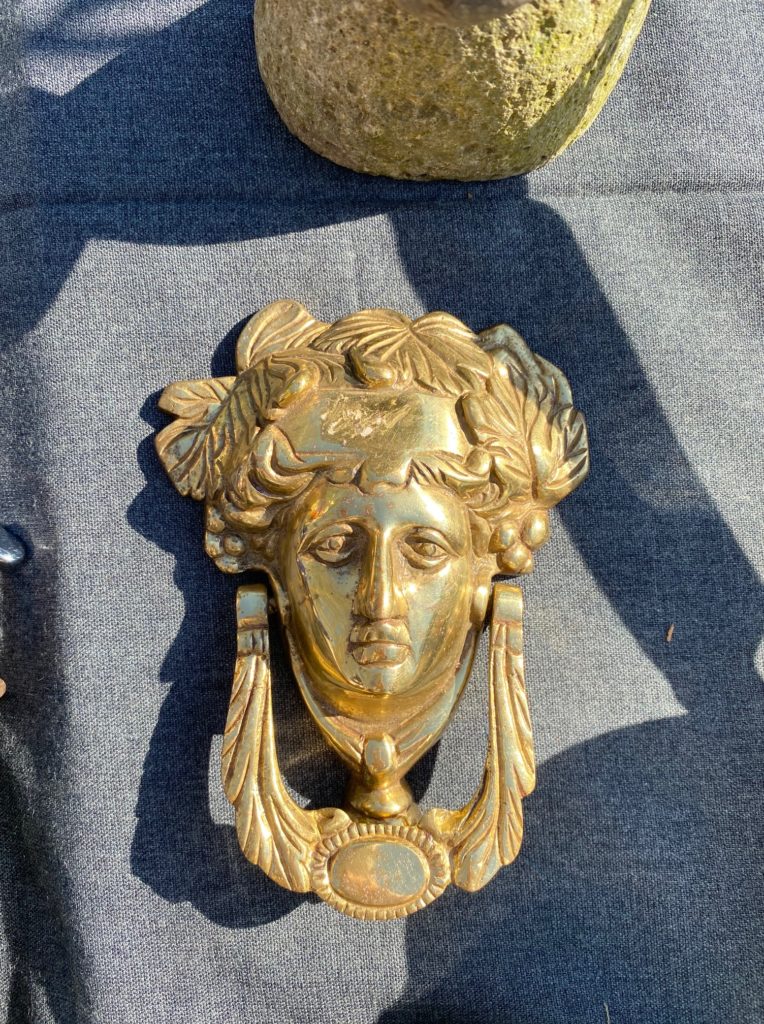 Here's that beaut I was talking about…actually both horses I was really thinking about. I have the perfect spot for that horse head too and loved that it wasn't too heavy. He wanted $60 for it and I was more like $40 so I walked, but I'm kind of sad still. Maybe next month…
I was all about the horse with the pedestal also because as a little girl we had one in our neighborhood and when we would walk past it I would always touch it…so I kind of envisioned getting my own horse one day. I didn't have its original base though and I decided to pass for now. Maybe one day the perfect one for the perfect price will show up.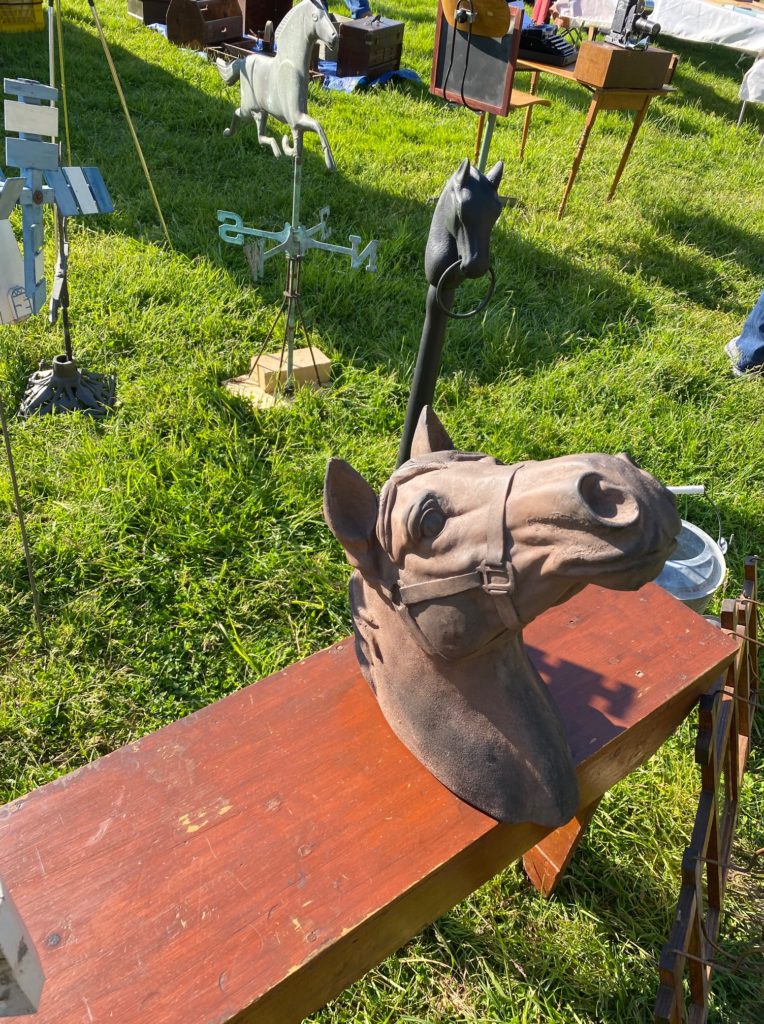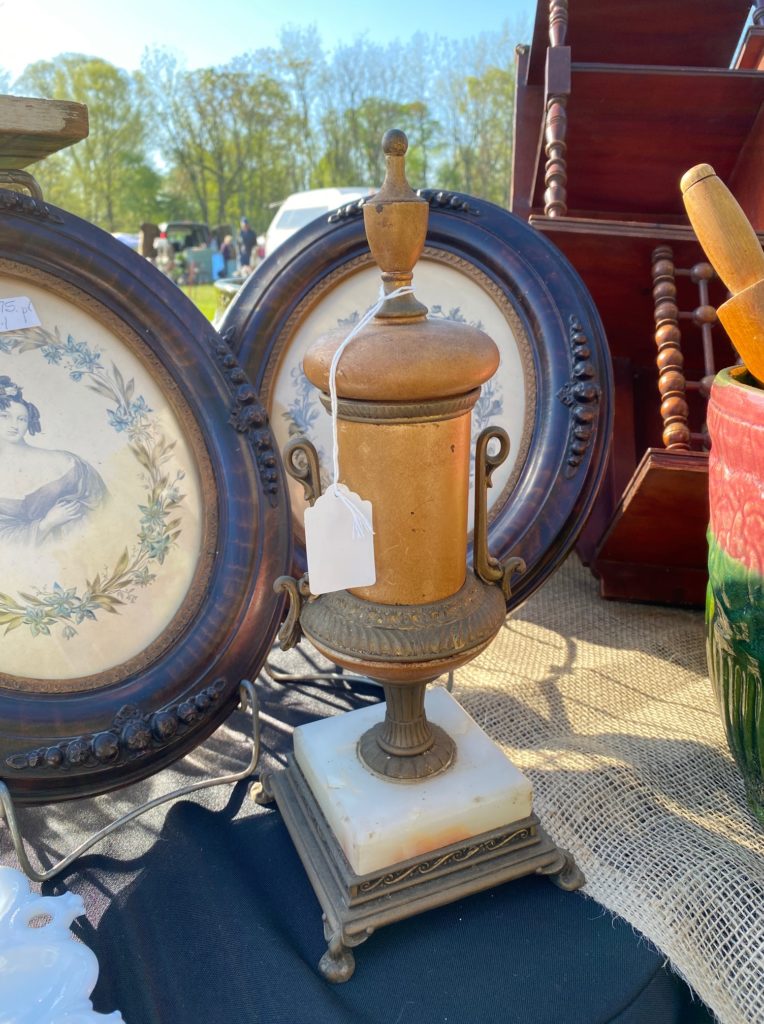 Oh copper you have my heart…I've bought quite a bit of copper pieces these past few months, but I think I'm all coppered out! Maybe I should buy some to sell?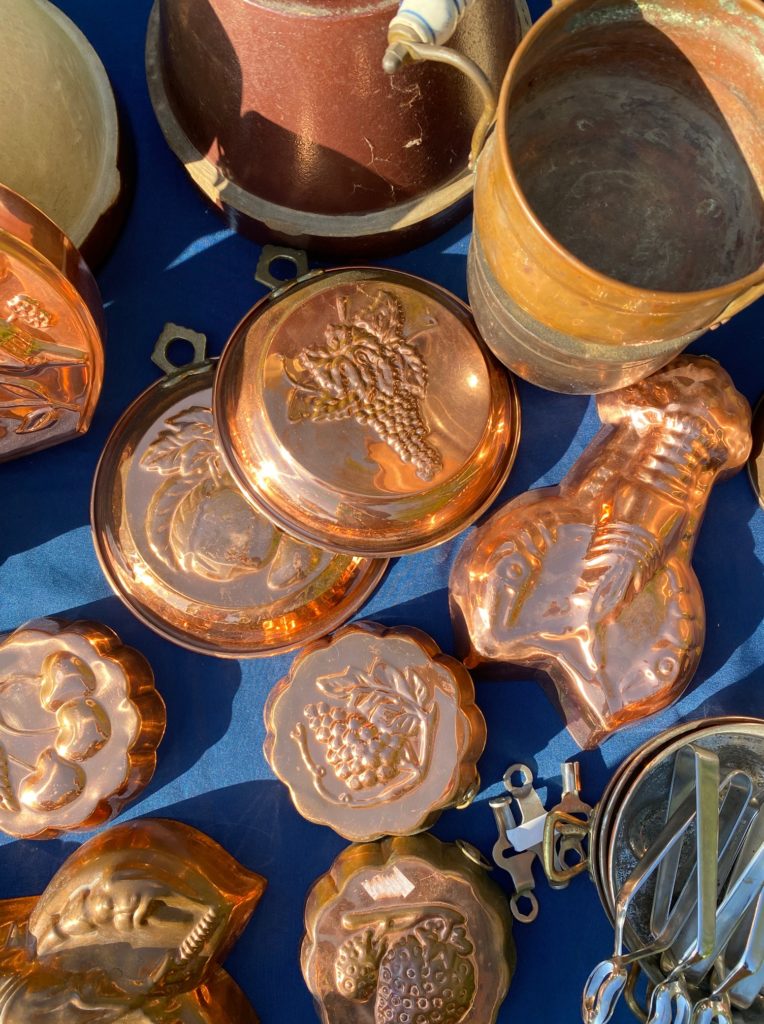 YESSS the best purchase yet was this lady who is now sitting in my garden. I'll share what she looks like styled with some pretty herbs.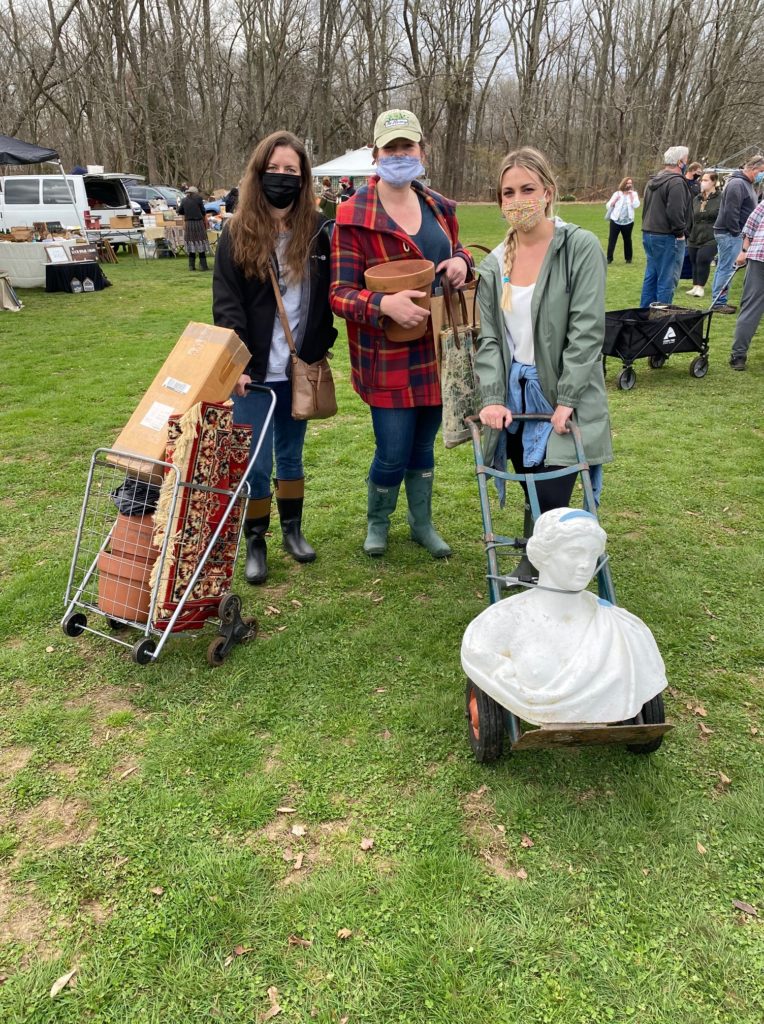 And this vintage runner was perfect for our soon to be shed makeover! Sometimes its about thinking ahead and snagging those great buys while you can. I think I paid $15 or $20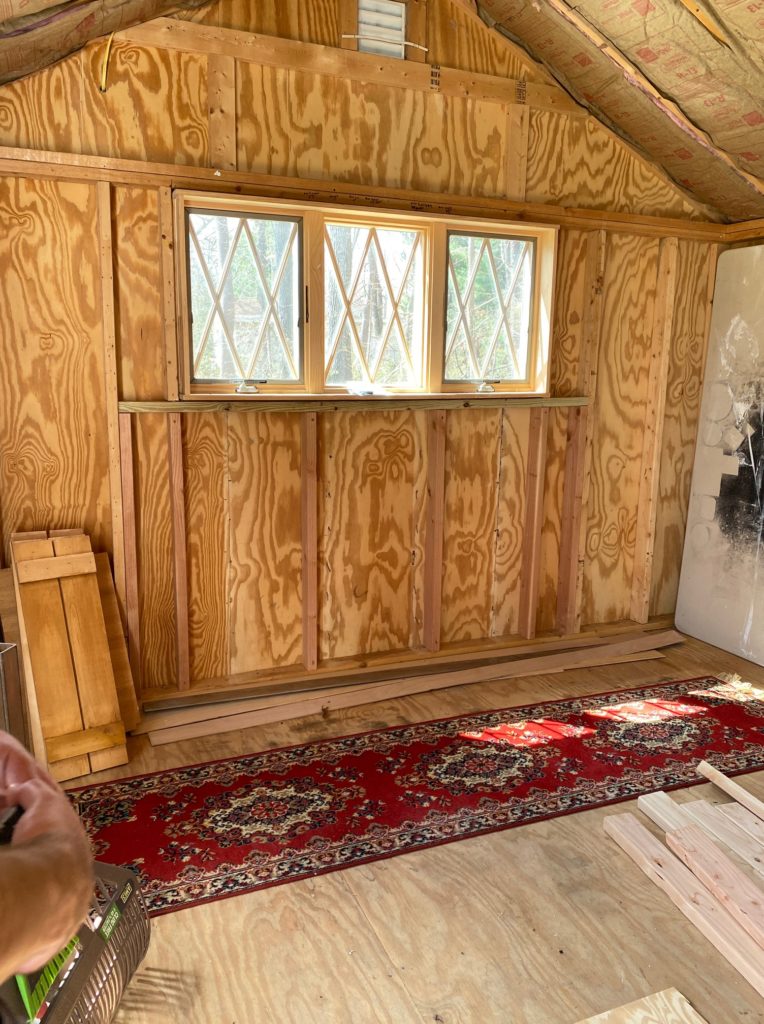 Okay so lets take a look at a few other pieces that made it home with me and how I've styled them in our home!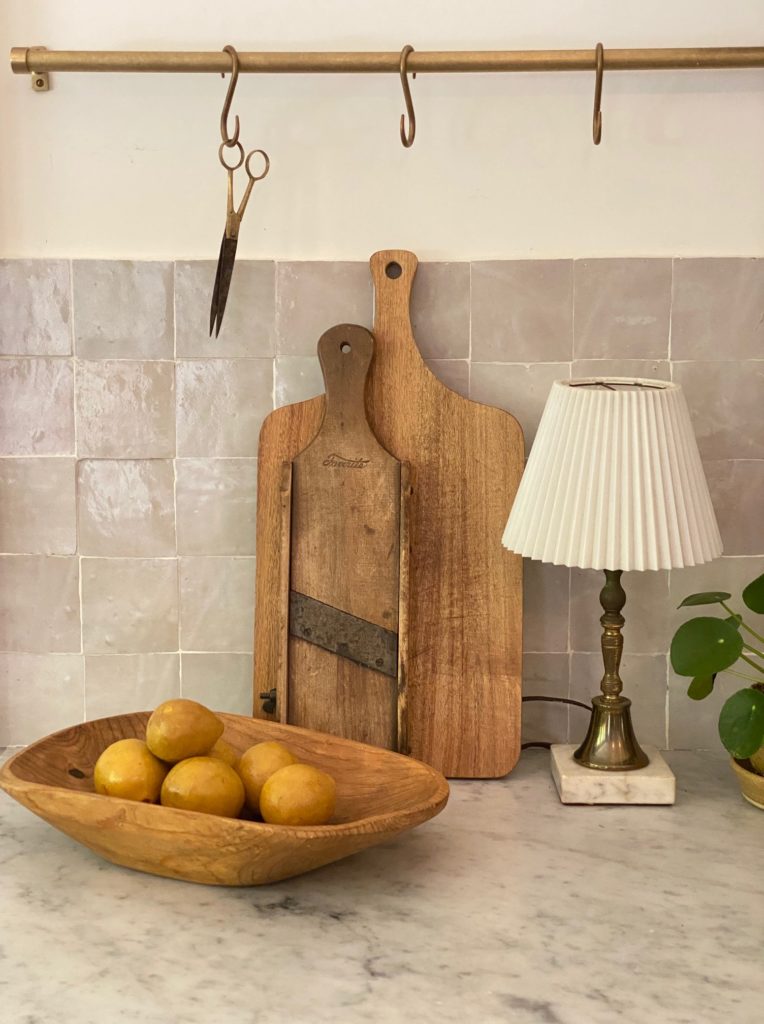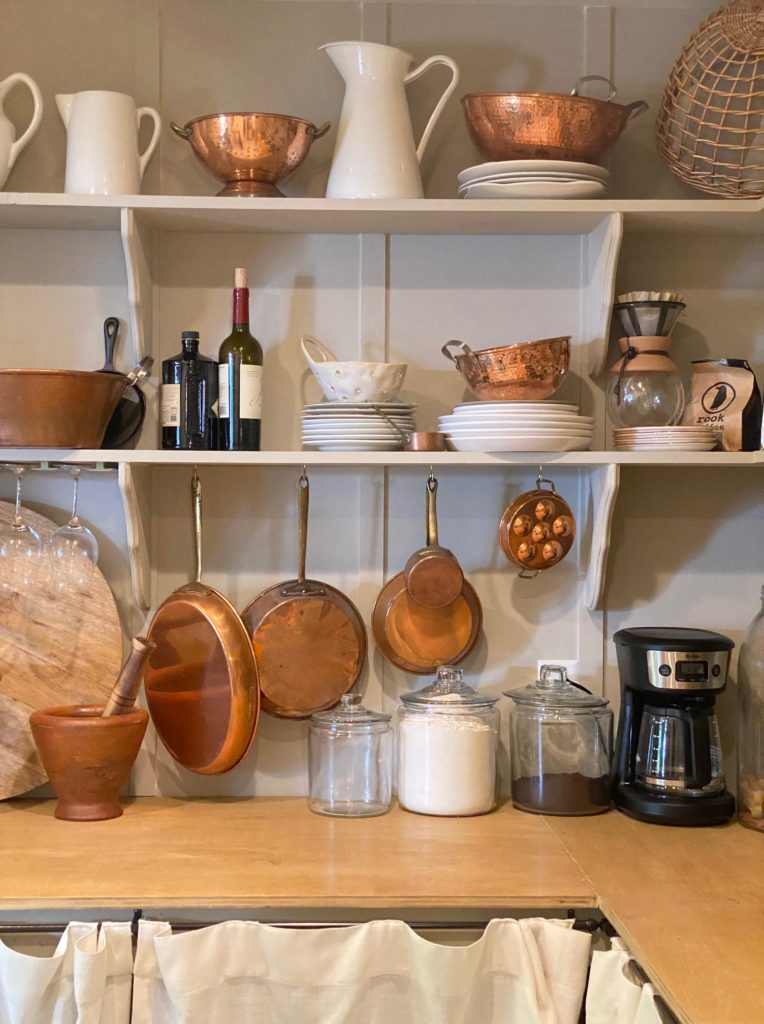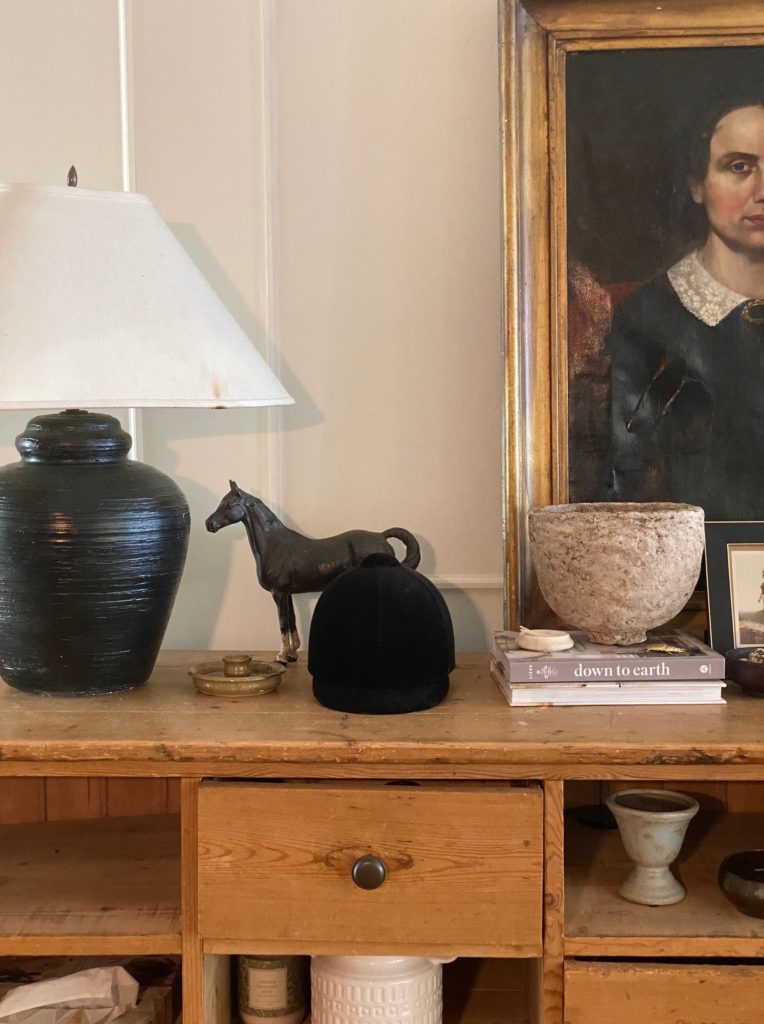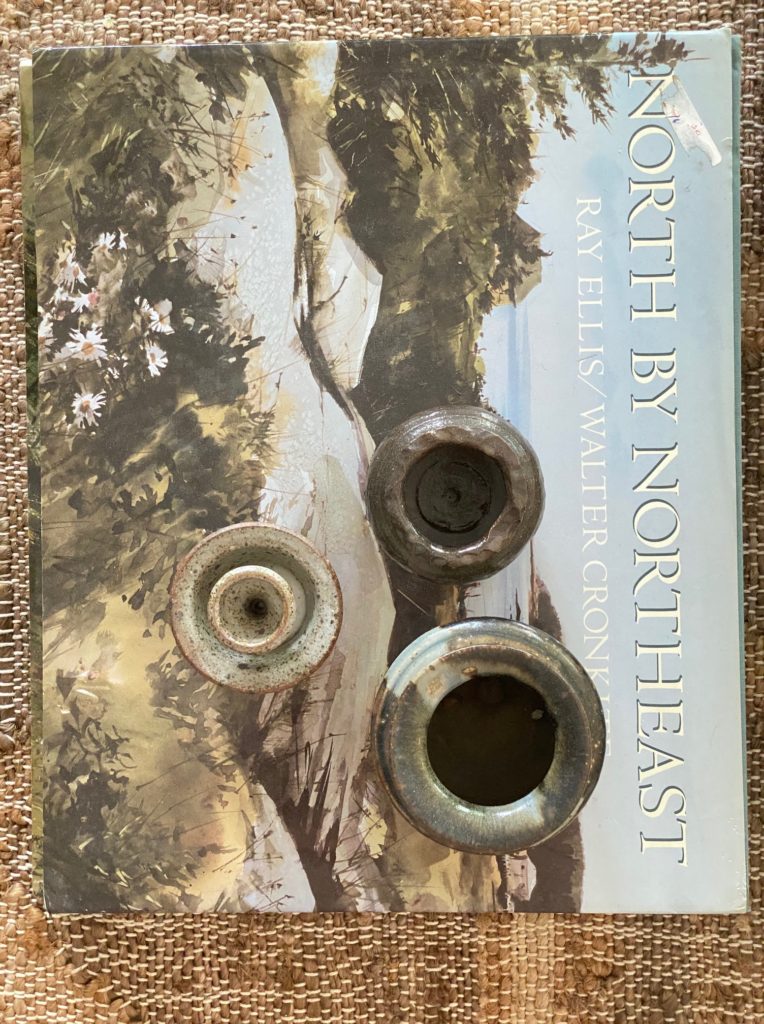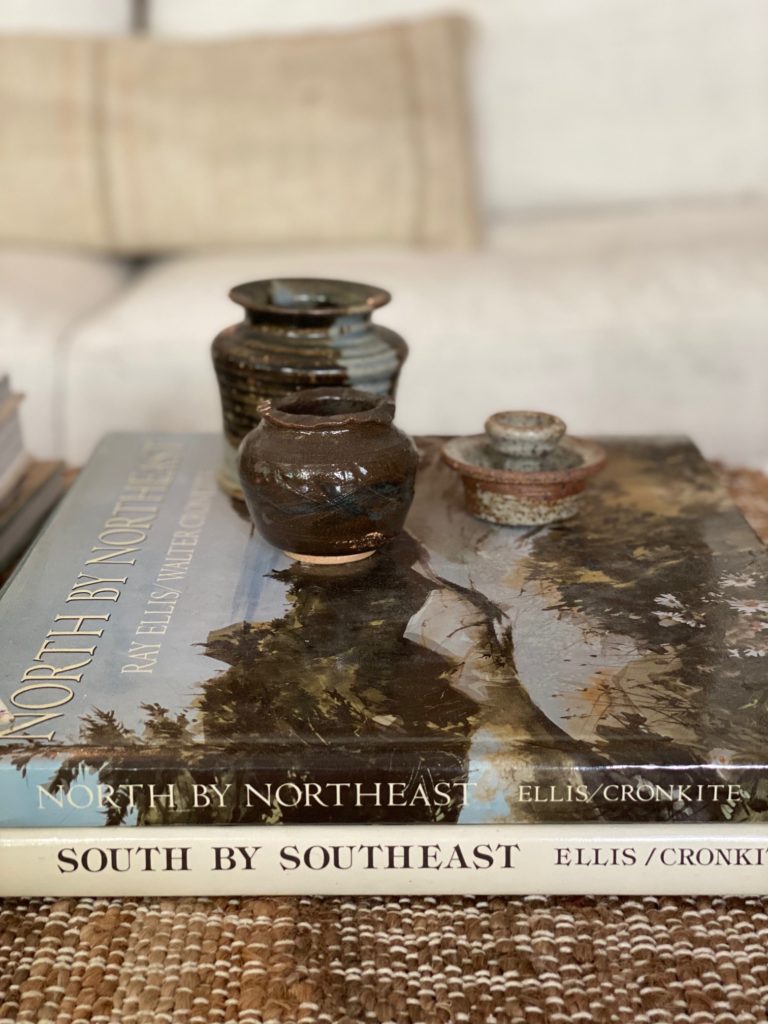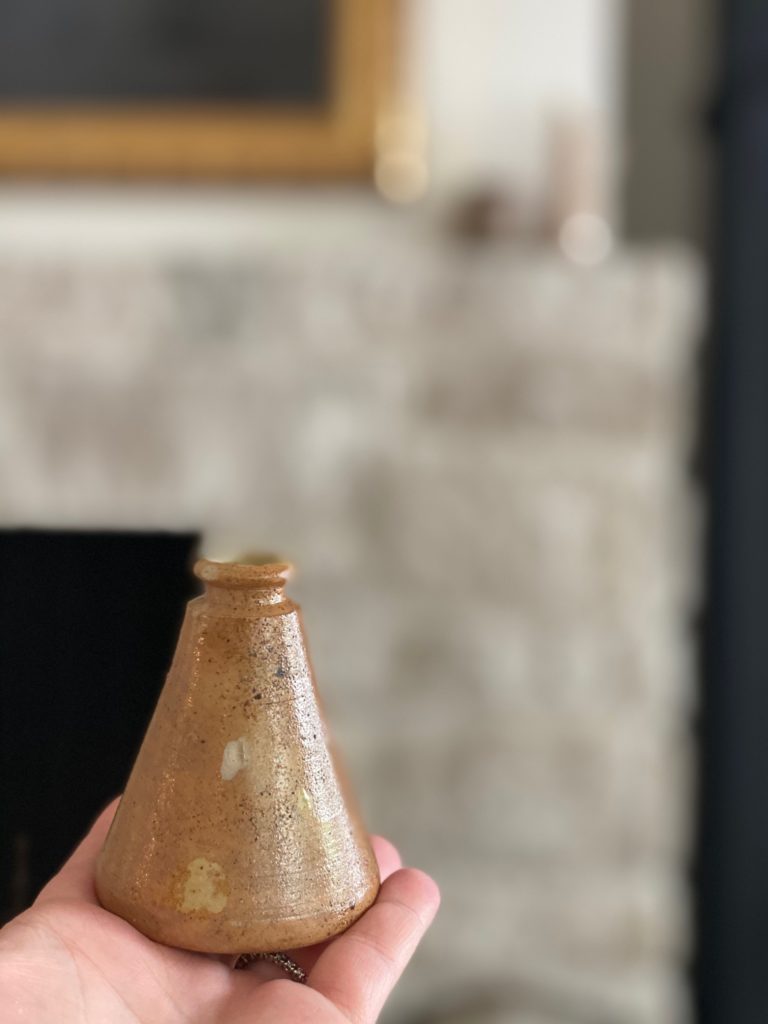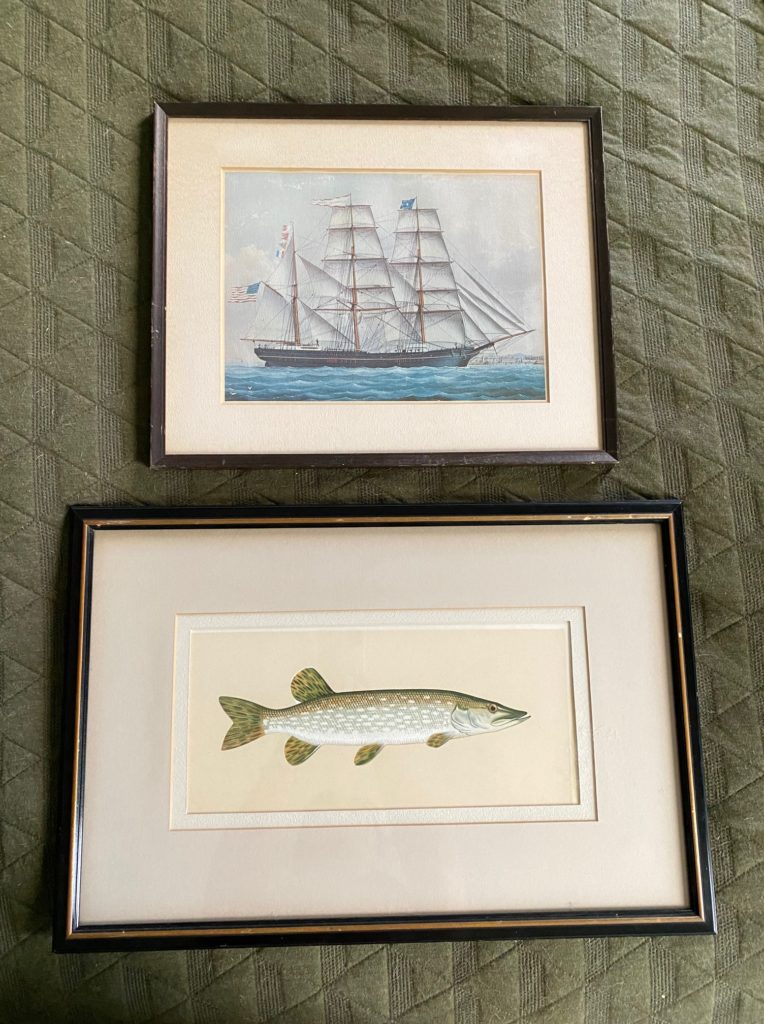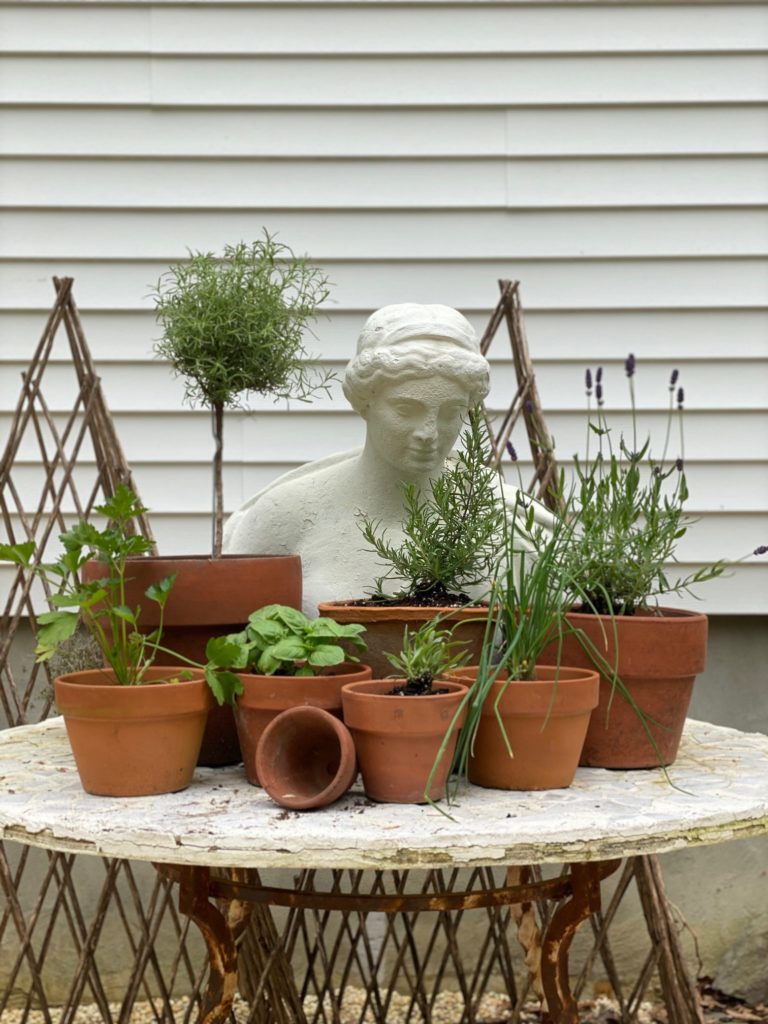 I hope this inspires you to look for great finds that speak your style. Most of my house is styled with flea market finds and its truly helped me to curate a home that I love and with pieces that feel authentic and unique.
Share below what's your favorite item to collect if you're a flea market shopper too?
(Visited 1,684 times, 1 visits today)