This is a collaborative post with Serena & Lily
When it comes to decorating I love switching things up! I'm all about a great new find and moving things around in the house. It keeps me creatively alive and I also get very bored. I will say though I am very much like that inside the house, the exterior is a different situation. I am all about keeping things classic, especially on the porch. Choosing simple staple items and just changing out some of the flowers for the seasons is the way I like to keep it.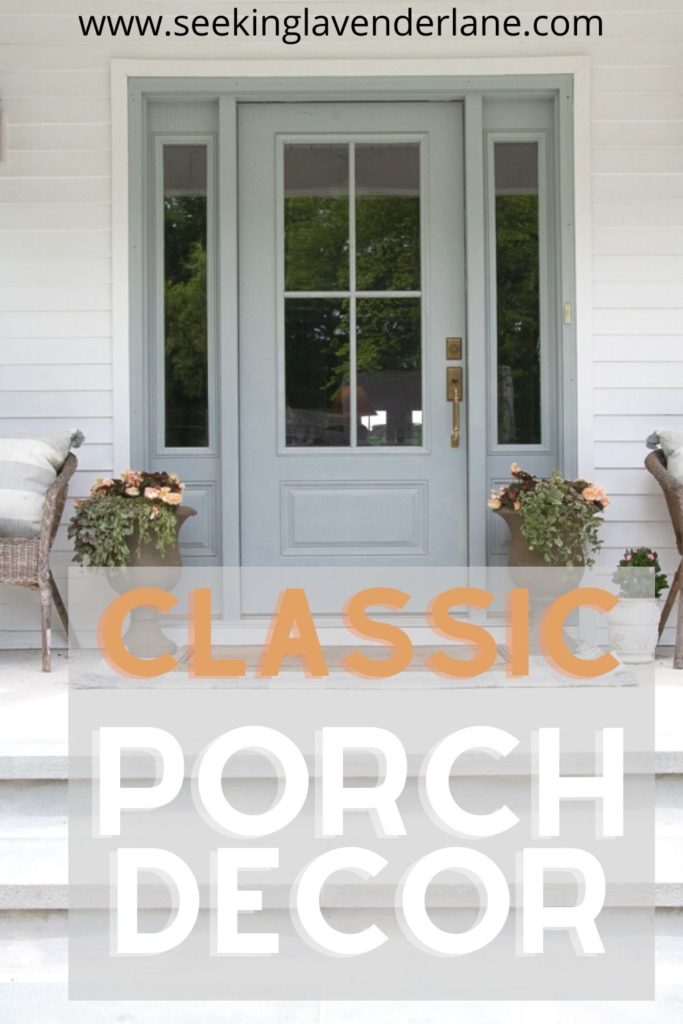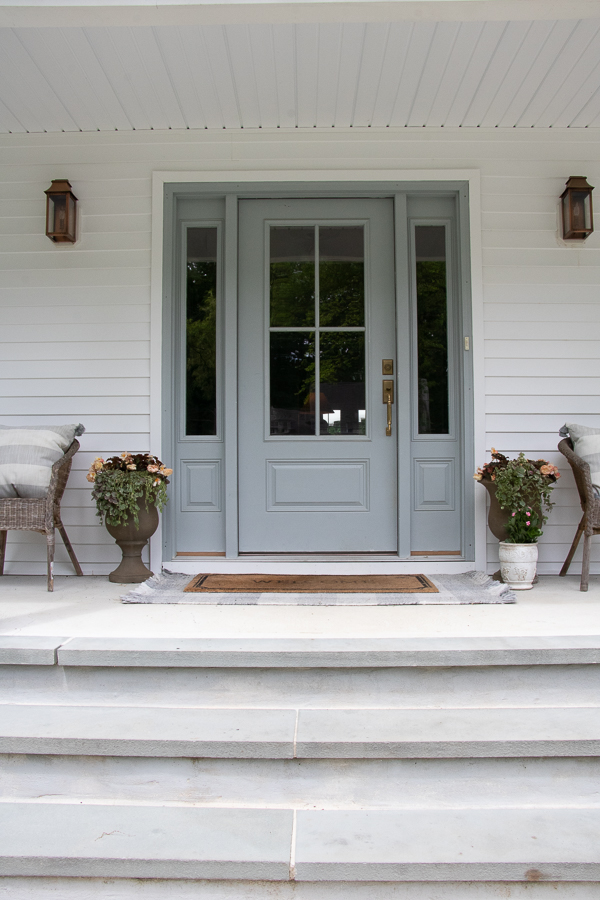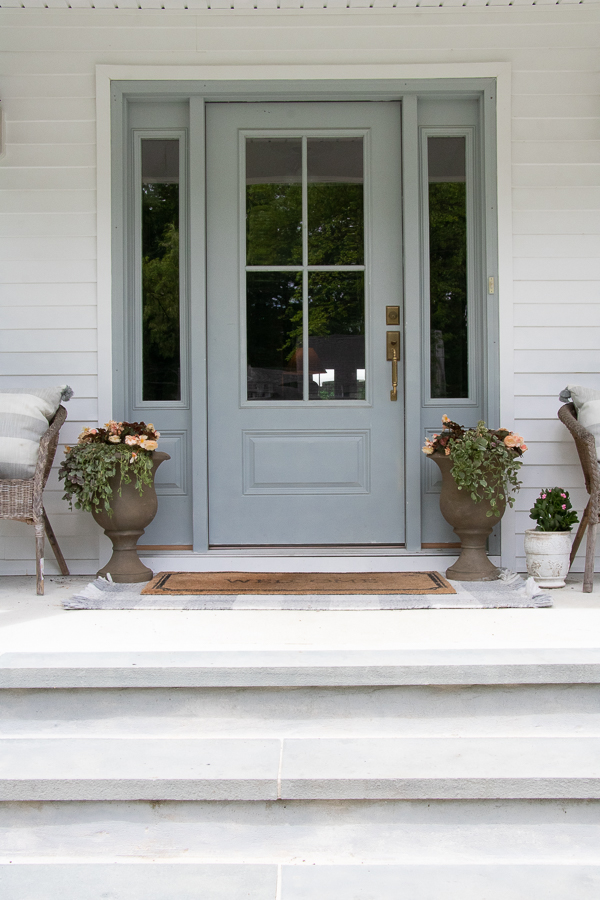 Last year we added some beautiful staple and classic pieces that I can enjoy for years to come. Something that feels welcoming, fresh, and beautiful. It flows from one season to the next and coordinates beautifully. I'd like to change a few more things on the porch, but this simple accessories help to keep it looking curb appeal fresh until the time is right to invest in new furniture etc.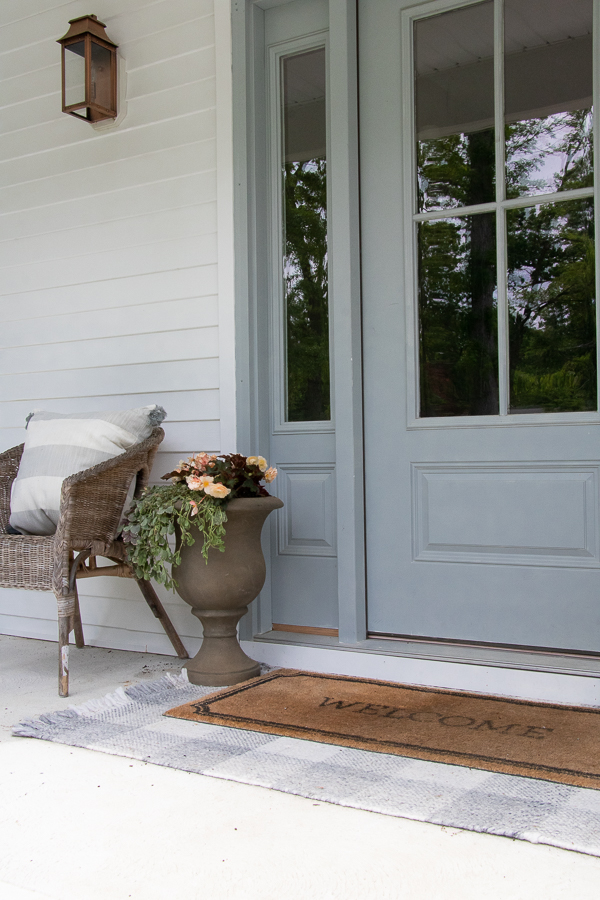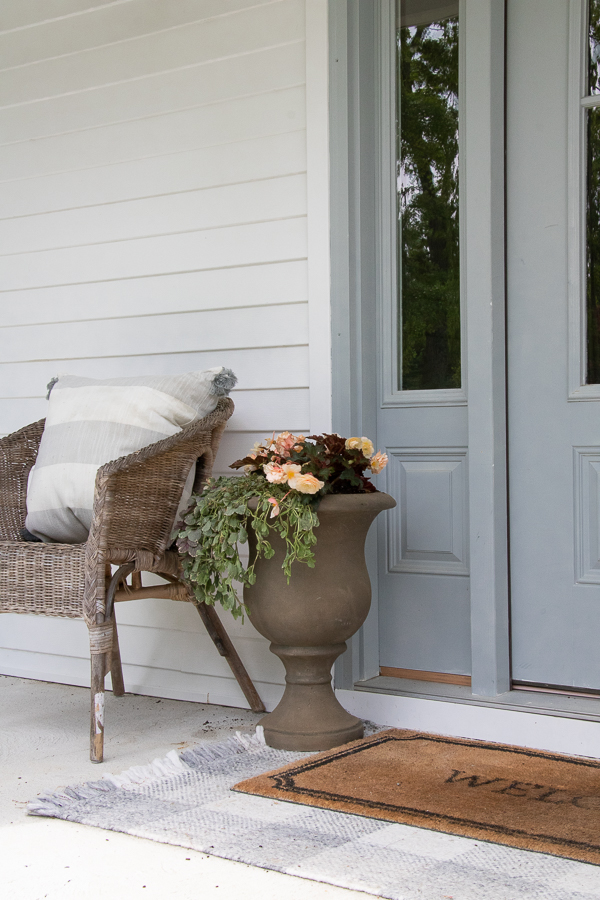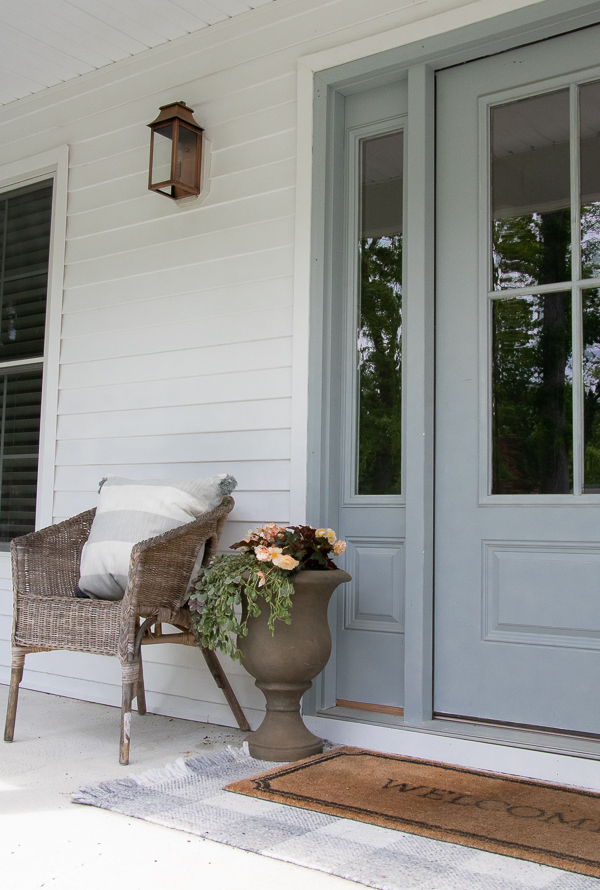 Last year I was gifted this beautiful plaid rug from Serena & Lily and these striped gray and white outdoor pillow covers. They are the perfect match with our white exterior and blue front door. Its a little bit of southern charm meets French Farmhouse. People always compliment our layered rug when they come over and that is the perfect way to greet people at our front door.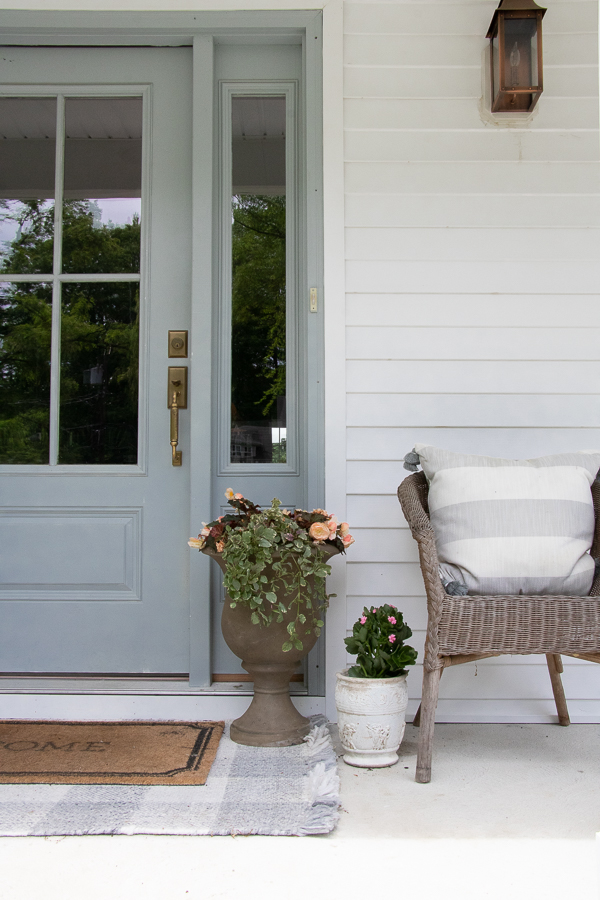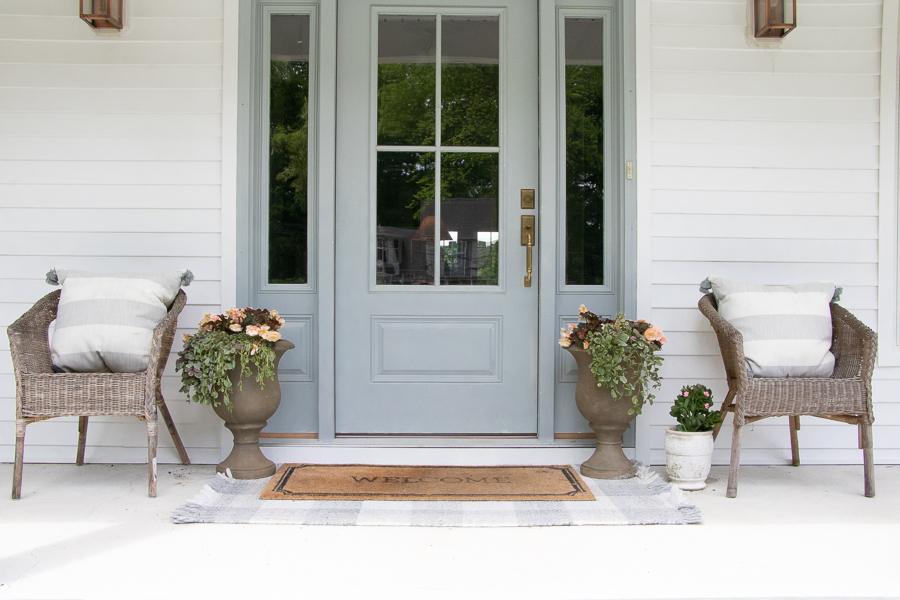 Serena & Lily have the best outdoor décor options from umbrella's, furniture, planters, and outdoor dining needs. Its fresh coastal feel can coordinate with so many looks and their quality items are great to enjoy for years. With outdoor items its about investing in good quality products so they last with the wear and tear with the outdoor environment.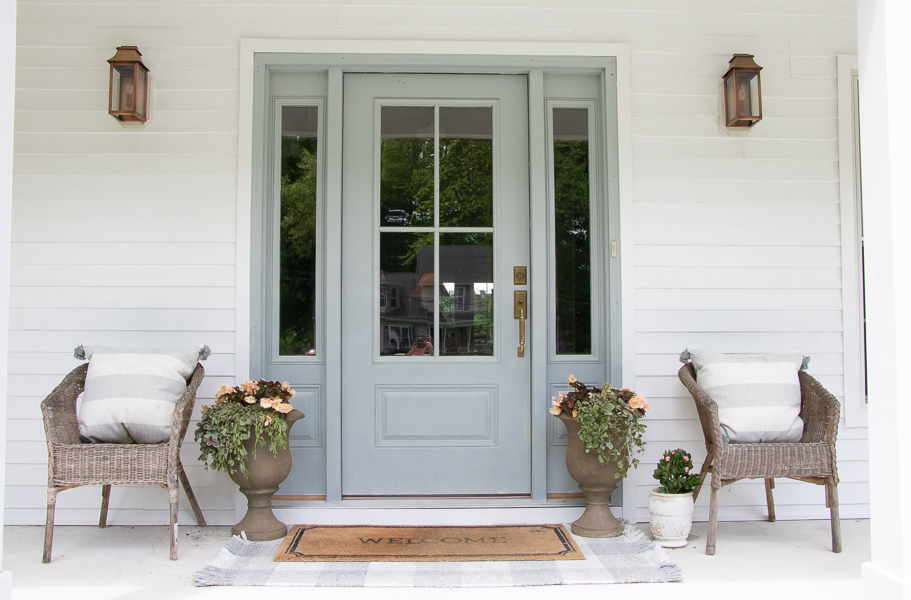 With these pillows and rug they are simple in design so it blends rather then stealing the show from what we want people to see, like our front door, and landscaping. Mixing plaid and stripes is a great compliment and it also allows for us to mix in color when we want.
I just love having a front porch we can enjoy during these warm months, we spend so much time out here when relaxing or even working. Grab the look for a stressless porch design that you can just sit back and enjoy some freshly squeezed lemonade or a tasty afternoon cappuccino.
Shop the LOOK!

(Visited 1,611 times, 1 visits today)