Floor & Decor Laminate Floors in my Philly Home Show Design Space.
Hey there friends! I have been running around like a crazy lady…with the Philly Home Show and the room makeover at my MIL's house. Though it's true, I still love and appreciate that I am staying busy doing what I love most DESIGNING! I just adore every touch there is to design and one of my favorites which I don't get to do too often is select flooring. Since the Philly Home Show was a start from scratch space…flooring was required to choose and I think I had the most fun with this. I got to visit the awesome Floor & Decor store in Devon, PA. Not too far from Philly and about an hour drive from me. I have been to their website and have loved browsing for past projects, but I was amazed at the options they have in person. They have everything from hardwoods, laminate, tile, backsplash, and even countertops.  They are the largest in-stock selection at every day low prices! I was able to order some Floor & Decor Laminate floors for my Philly Home Show space.
This post is sponsored by Floor & Decor, but all opinions are my own. 
I met with the manager Blake and he gave me a tour of the store where I learned so much and got to really take it all in. It's a perfect place to shop for an upcoming project and I think I have inspired over and over again as I could come up with a 100 new projects just from shopping flooring and tile. The benefit of the store is if you don't know where to begin they have complimentary design services in store with a design professional. Well, fortunately, this was sponsored for the show and all I had to do was select some great laminate's to go in my 200 square foot City Studio space. I knew I wanted to go light, since light flooring is trendy again, and since this space was going to be small I thought light floors would really make it feel larger.
After browsing around the laminate section I knew the floor that stood out to me the most was going to be a hit! I was right too because, during the Philly Home Show, I've had so many comments on the floors. They are the perfect shade and really complimented the different wood tones in the room.
See Flooring I chose here!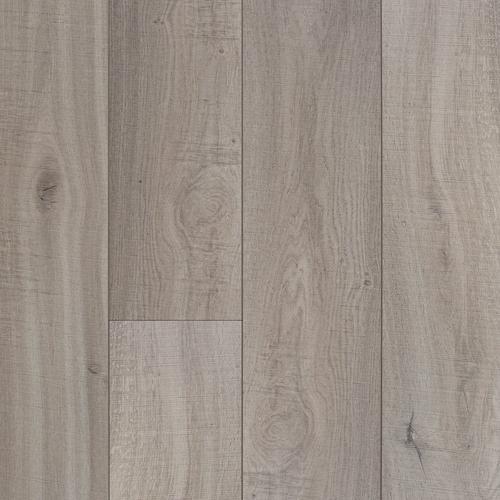 And some photos of my shopping experience…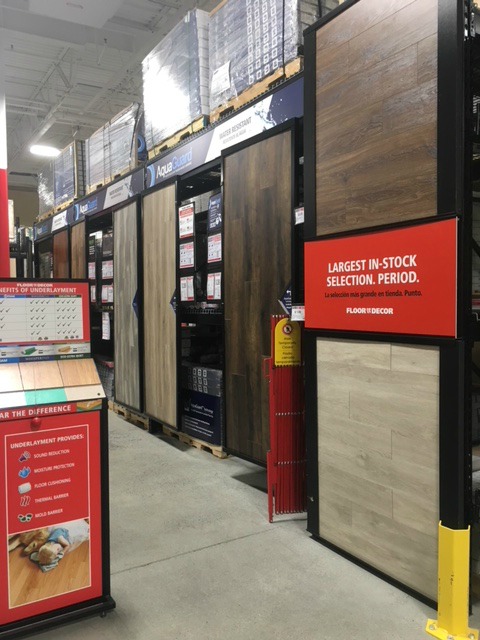 The options were endless…when shopping in the store!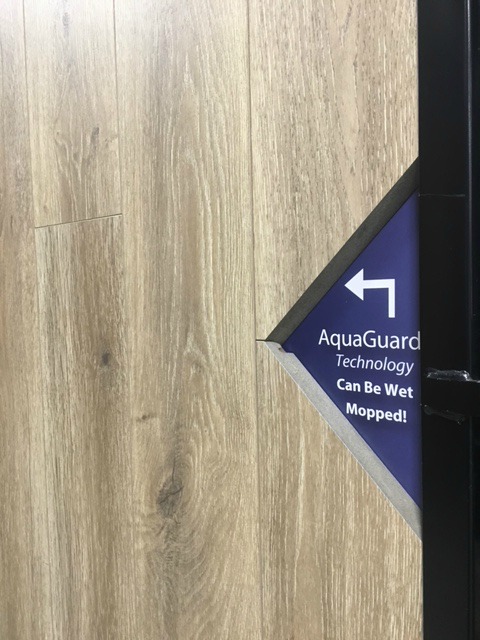 The quality of the products and the knowledge of the employees are what sets this store apart.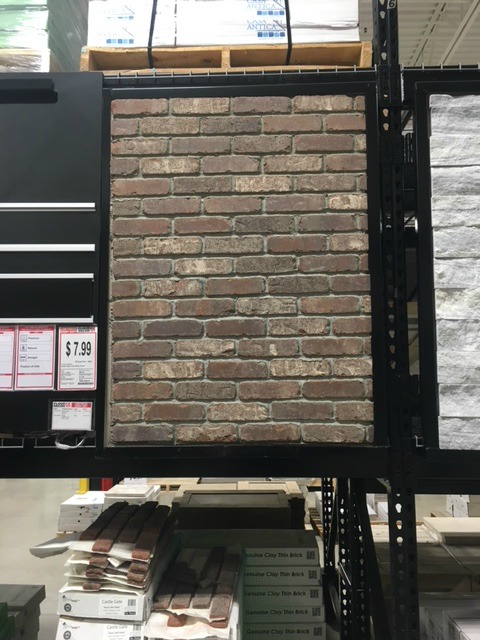 and they have BRICK!!!!! for every farmhouse project you can think of. Just think of the walls you can add this to or walkways. I feel like I need this somewhere just not quite sure where yet.
and for the floors, I chose for my Philly Home Show design space!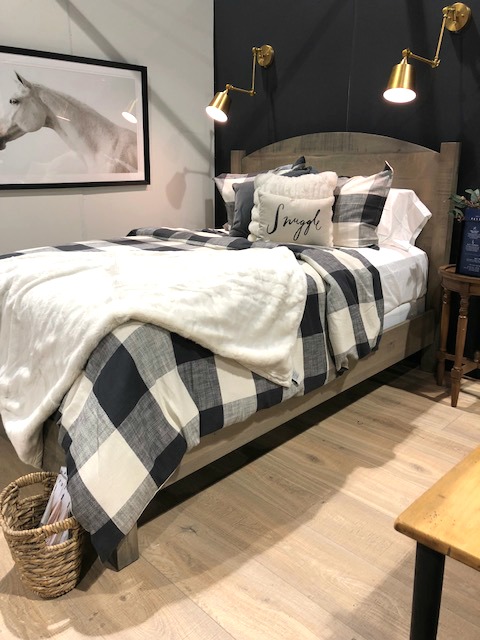 Do you see how beautiful they pair with all the wood tones and colors? I love the wide plank and how real they look. The style and color are right on trend with 2018. I think we are going to be seeing less "gray" and more light and natural. What's great, is that they can go either really modern and sleek or farmhouse and rustic with these floors. Look at those "knots"! Just love them…wish I had a room in my home I could add these to.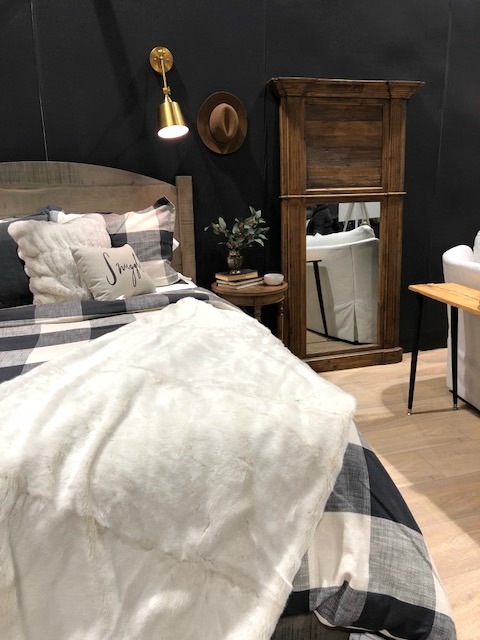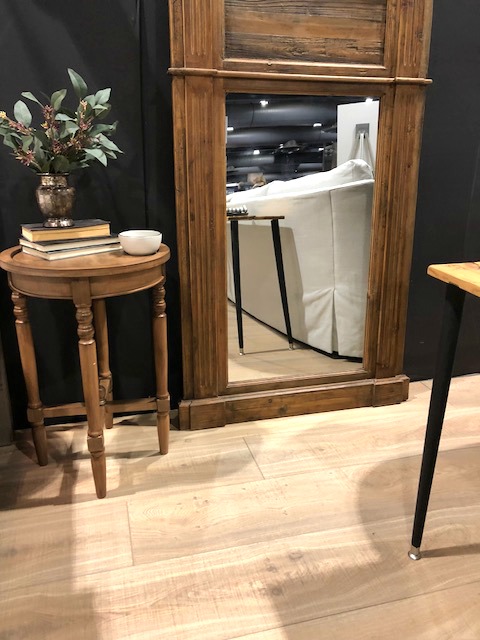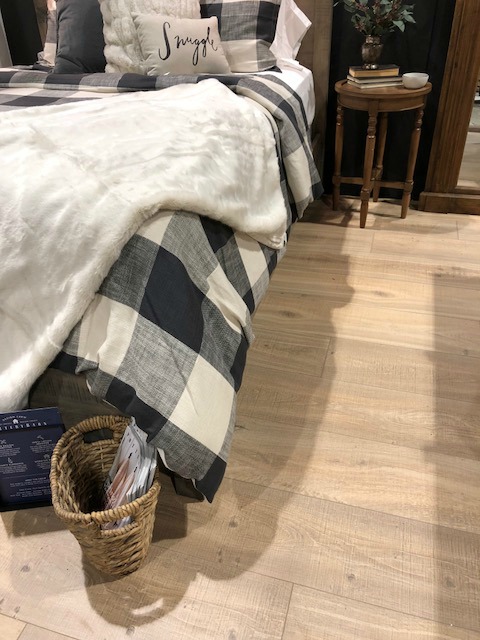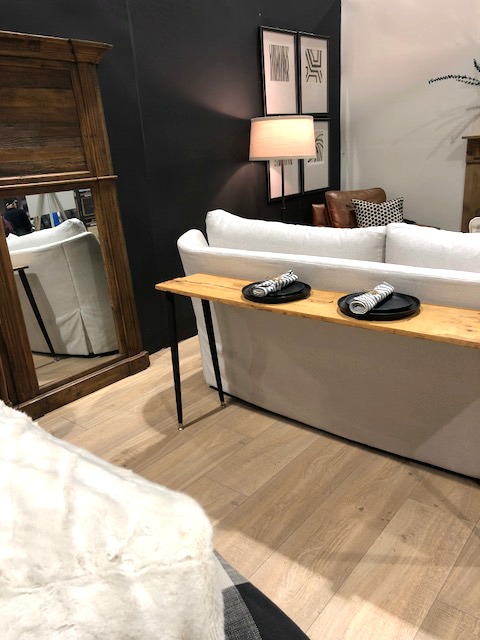 Now, I had a few moments of fear with this design space, but one thing I knew for sure were these floors were going to make this space a hit…and I was right! Be sure to check out Floor & Decor website and check for local stores near you. If you are local here then Devon, PA won't disappoint! Ask for my friend Blake, he for sure will point you in the right direction and then talk to a design professional with any help with coordinating your next big project. Let me know if you decide to go with these floors in your next home reno…you guys I would be big time jealous!
I hope this was helpful for you, with sharing a new store and online shop that's reasonable and has an endless supply of options for your next project.
This is a sponsored conversation written by me on behalf of F&D. The opinions and text are all mine.